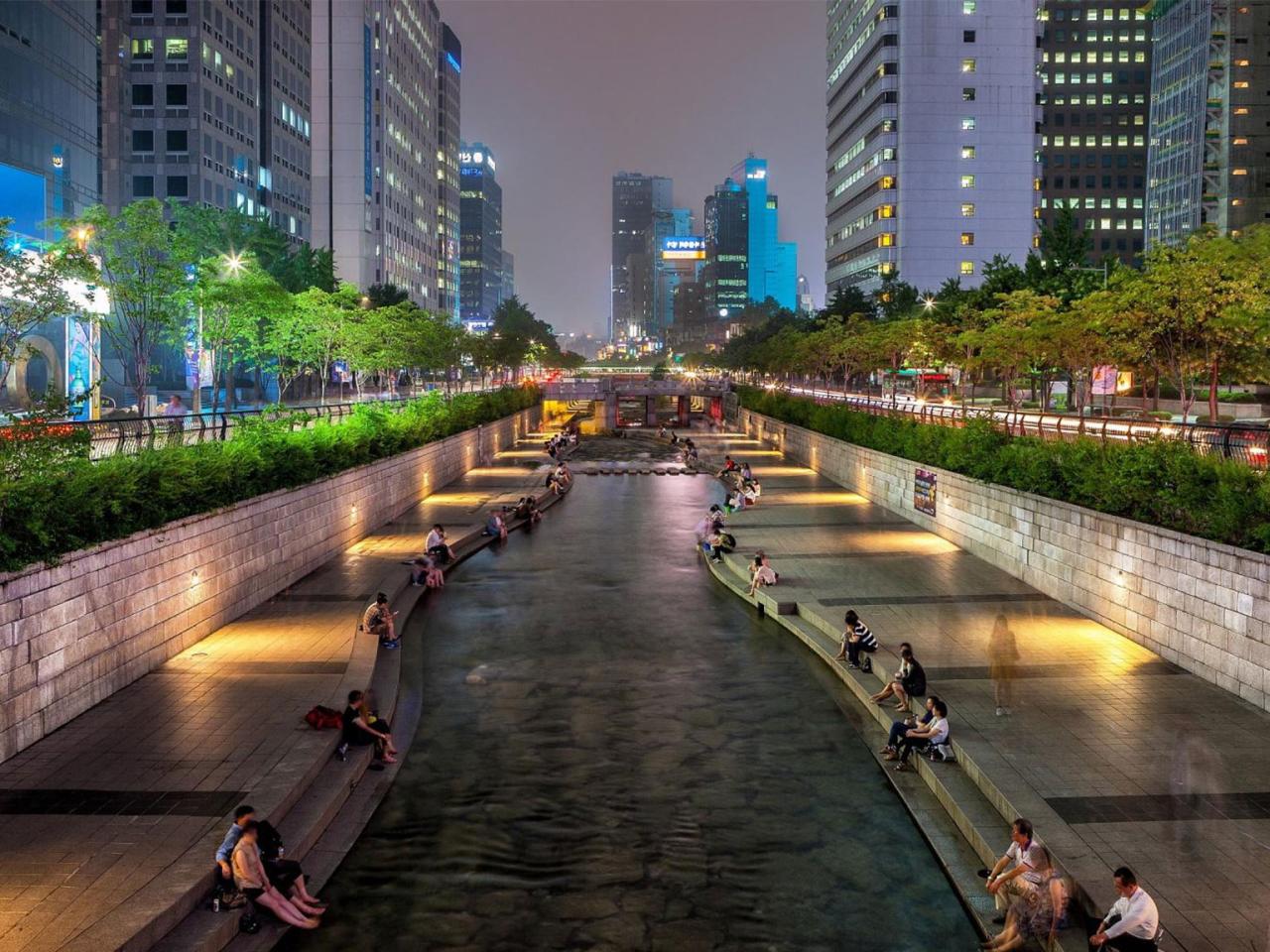 COMING TOGETHER AT PUMA KOREA
In this exciting atmosphere, PUMA Korea channels the passions of about 180 people, including 13 owned and operated stores. We're a constantly growing young team, mostly consisting of millennials, which defines our company culture and makes a difference. Together, we work toward a meaningful goal, while staying flexible and maintaining a healthy work-life balance.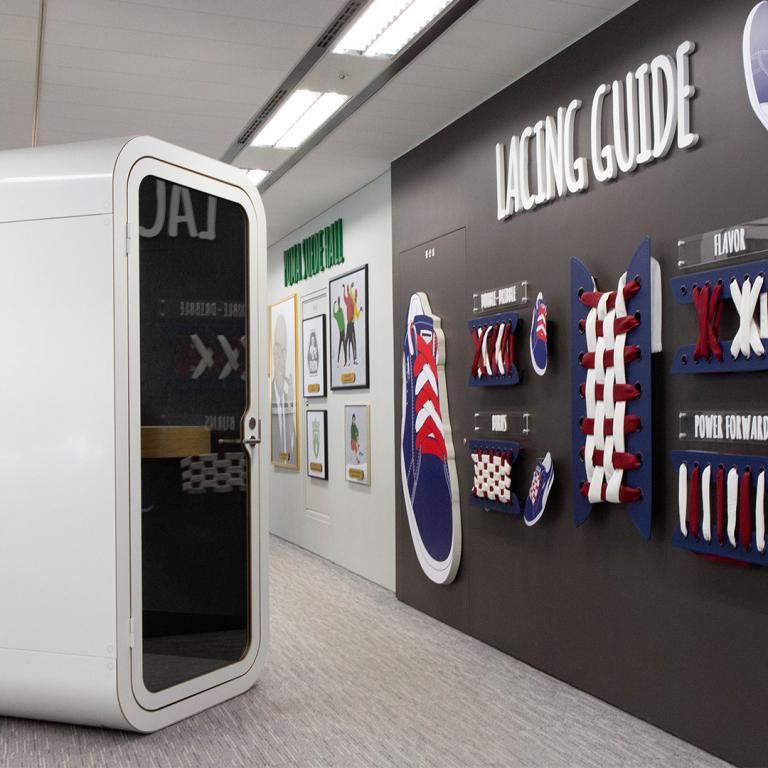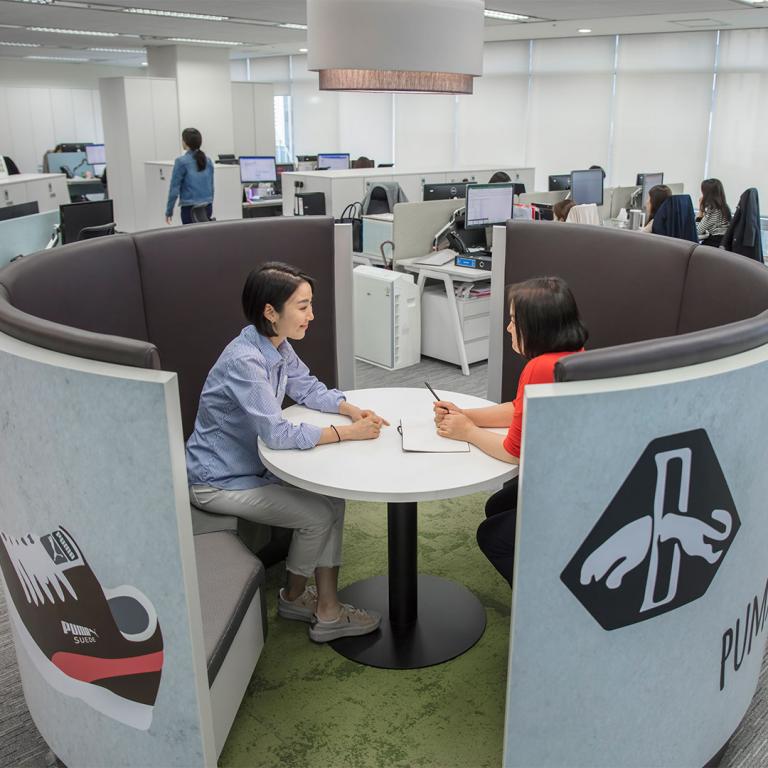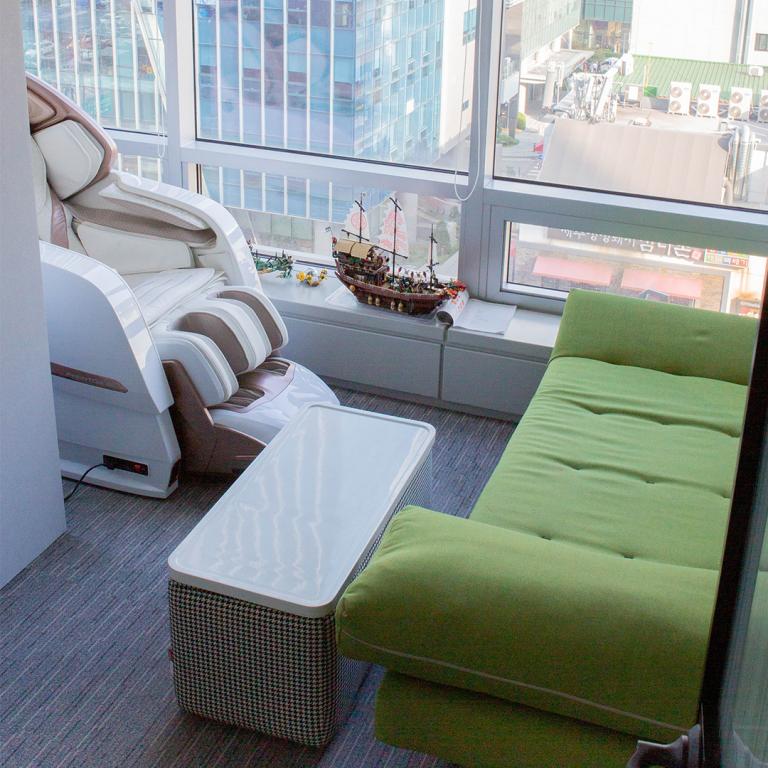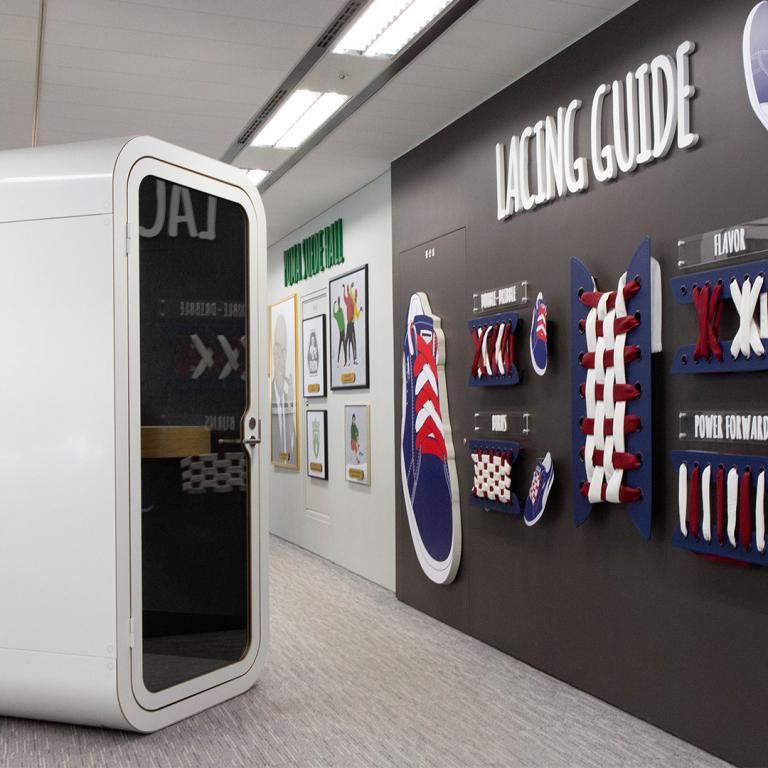 HERE, THERE, EVERYWHERE
In our agile office, you're offered the flexibility and chance for broader communication with different functions. Our front office functions can choose different seats and types of desks every day, while back office functions sit at designated areas to be easily found when support is needed.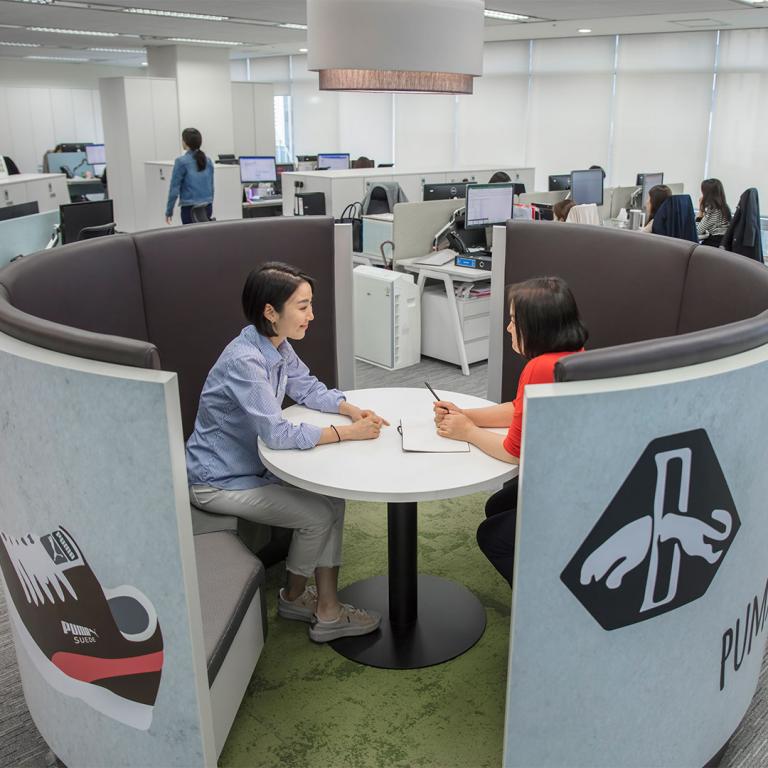 COME TOGETHER
...in our collaboration zones for small or casual meetings. When you're taking a break, meet up with colleagues in our canteen and mingle.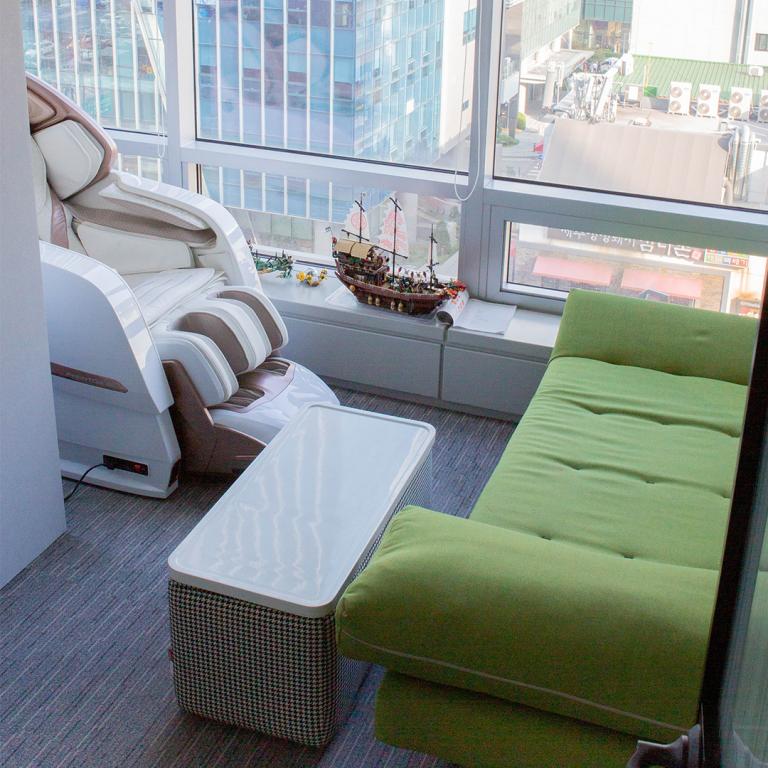 TIME FOR SOME WARM-UP
...to relax. Our warm-up room is open to you whenever you feel the need to recharge some energy.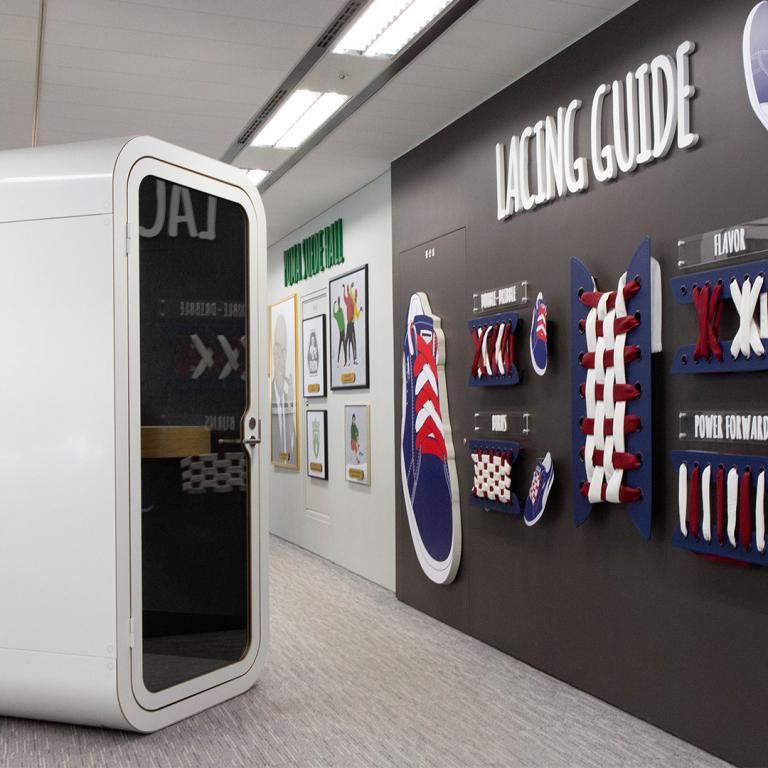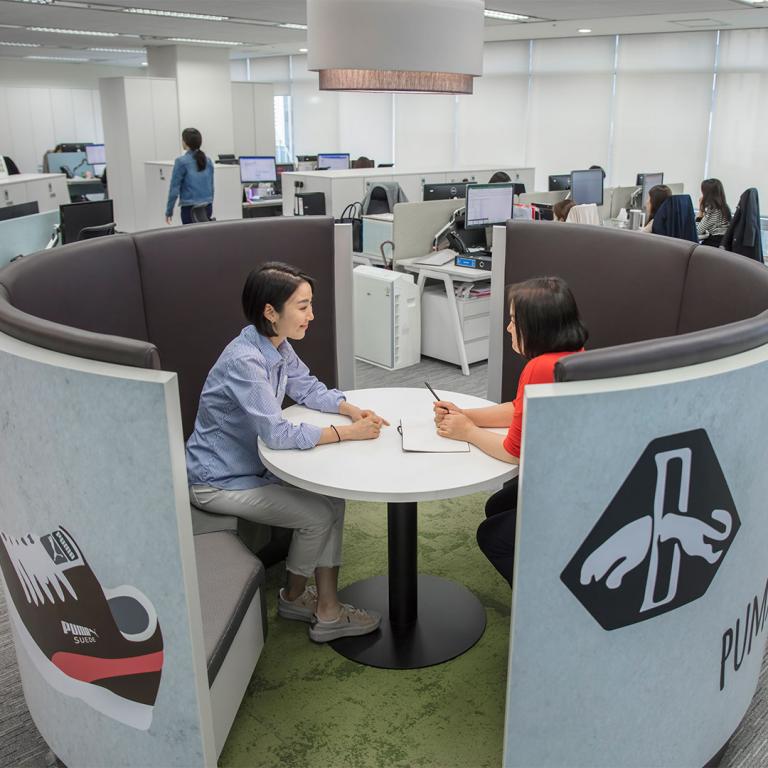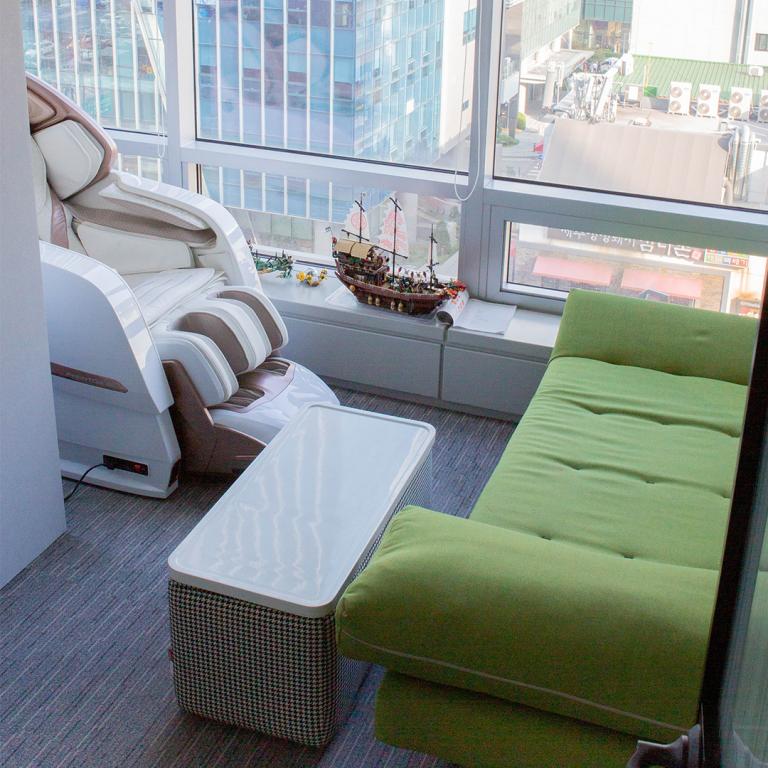 CREATE

Marketing
Merchandising & Go-To-Market
DRIVE

E-Commerce
Finance
General Management
People & Organization
Information Technology
Supply Chain
Sales
 
44/56
FEMALE/MALE LEADERS (%)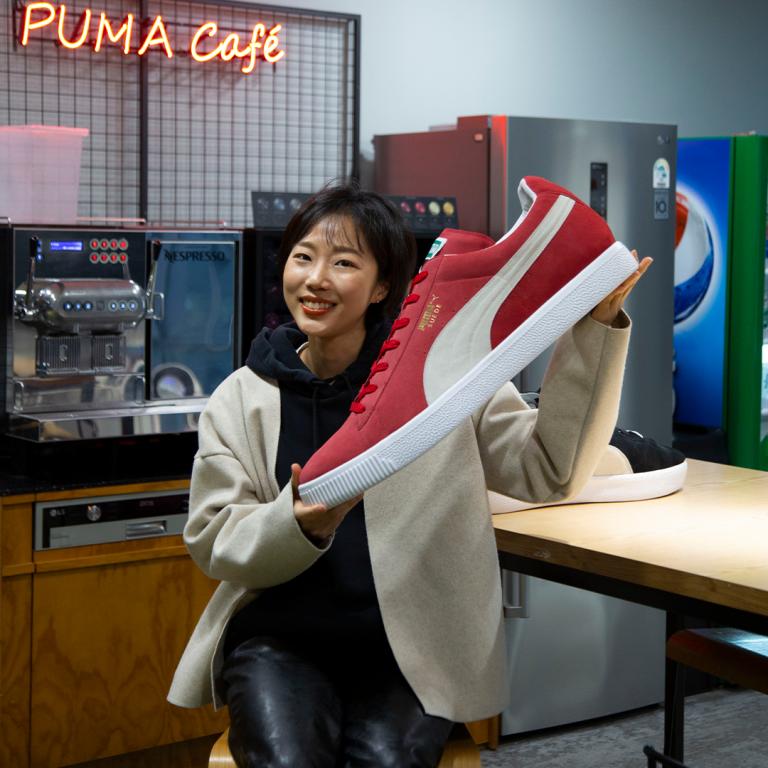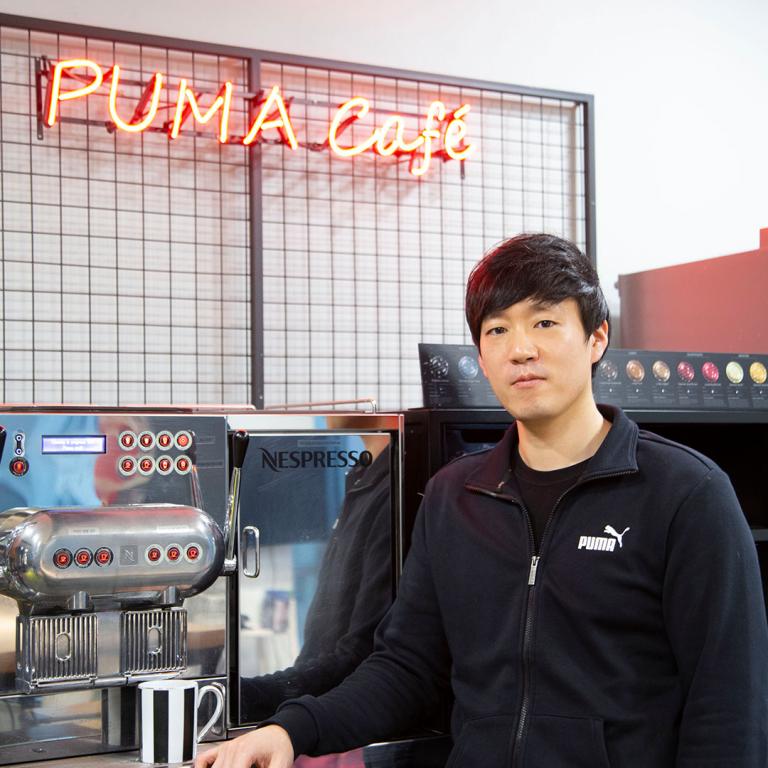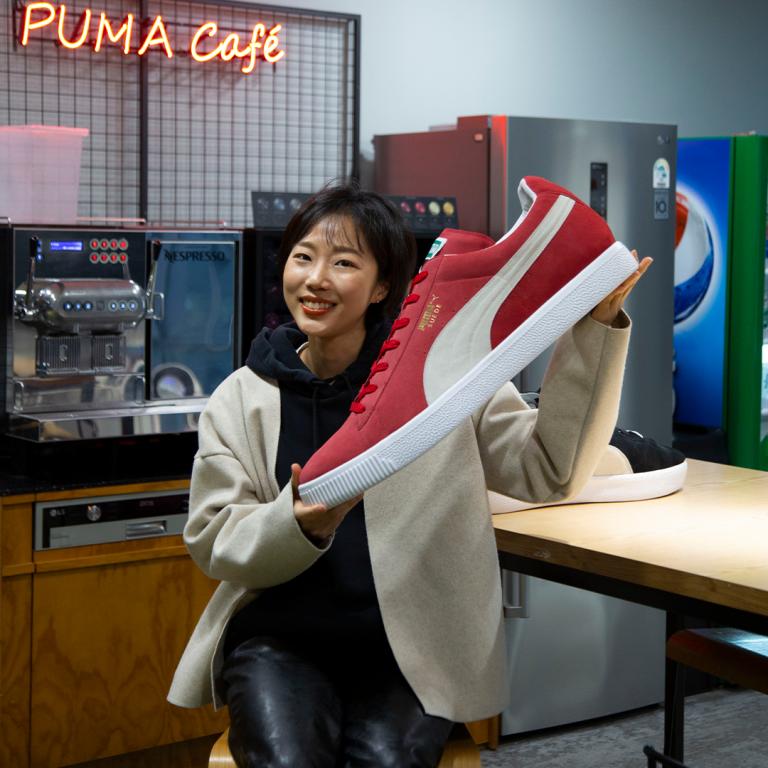 ENGAGE YOUR PASSION
"The overall atmosphere of PUMA Korea is captured in the phrase Work Hard & Play Hard!"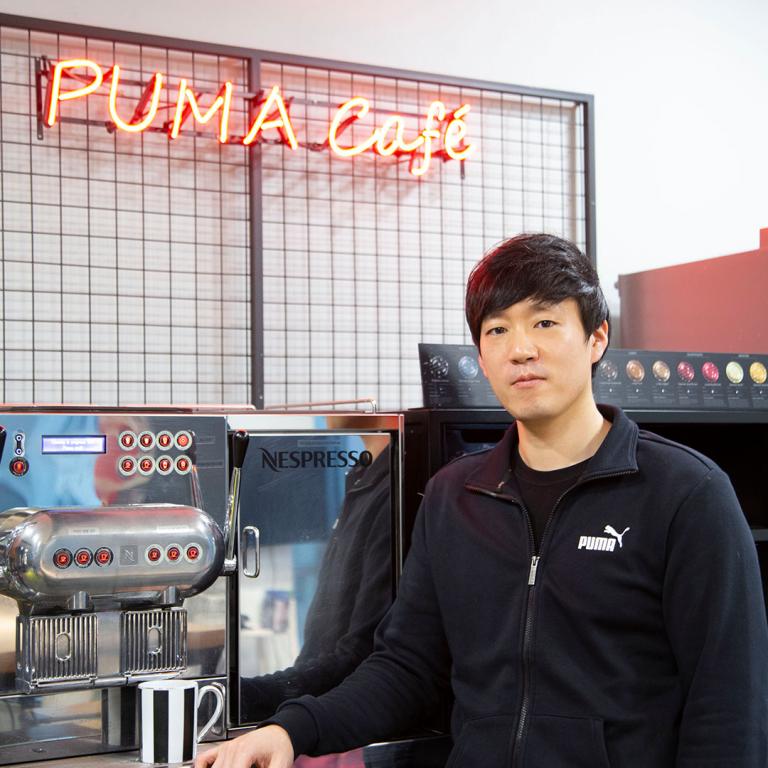 UNLOCK YOUR POTENTIAL
"At PUMA, embracing challenges introduces you to your true strength."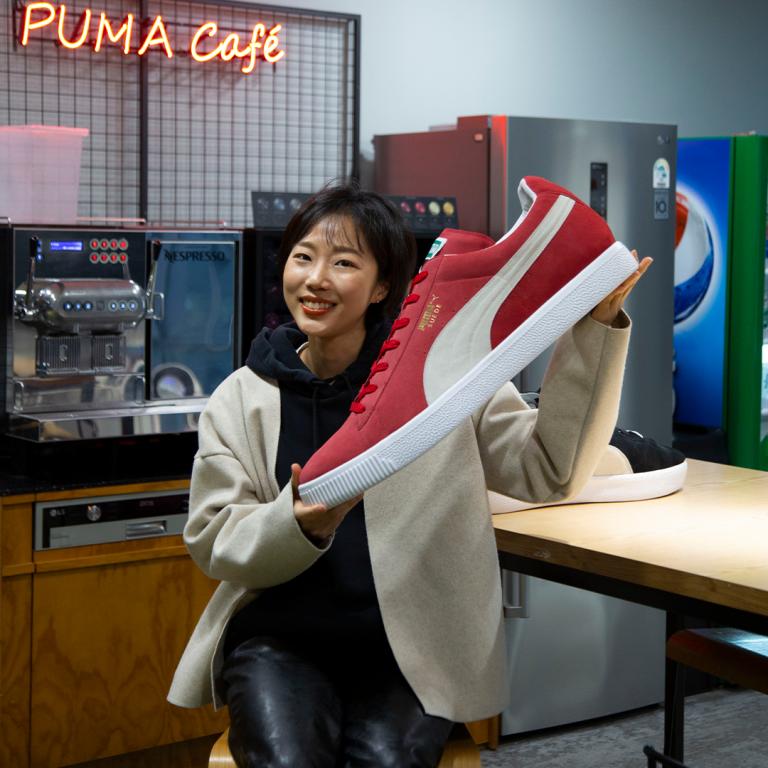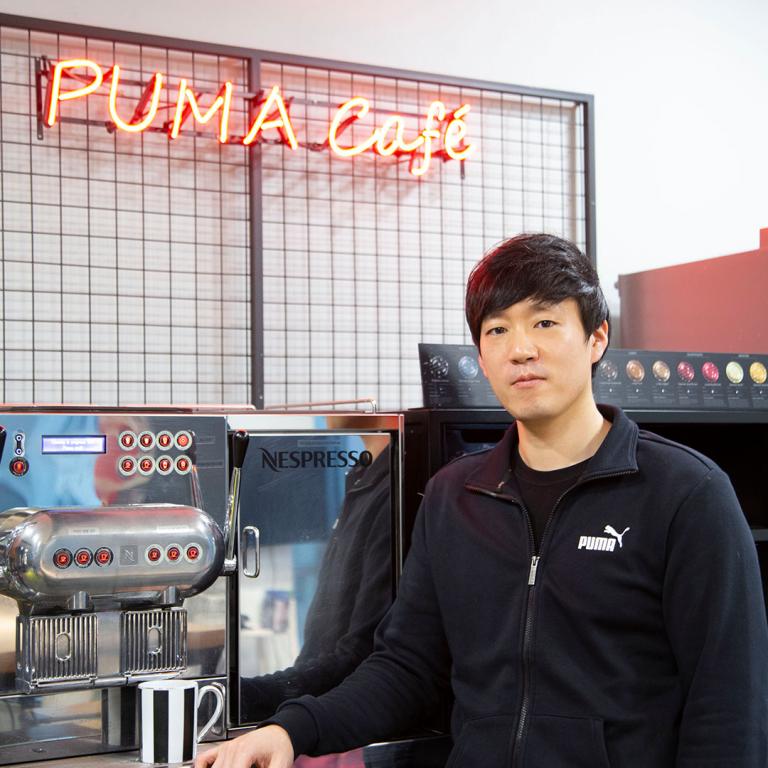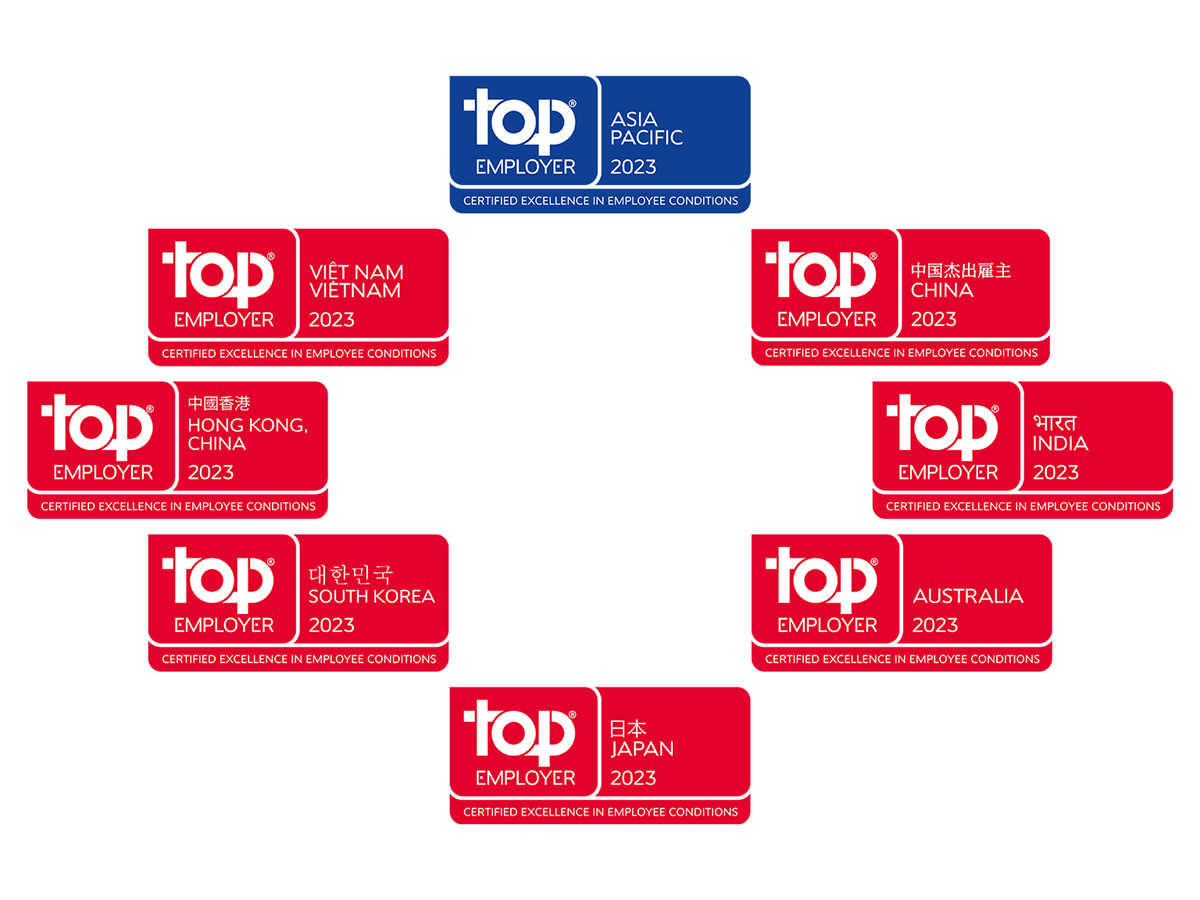 WE ARE A TOP EMPLOYER
PUMA has been recognized as a Top Employer in South Korea for dedication to provide the best working environment for employees through progressive "people-first" HR practices - for the second time in a row.
The award was granted based on The HR Best Practice Survey covering 600 "People Development" practices across 10 topics: Talent Strategy, Workforce Planning, Talent Acquisition, On-boarding, Learning & Development, Performance Management, Leadership Development, Career & Succession Management, Compensation & Benefits and Culture.
ATHLETE
Company Sports Event
Free fruit
Annual Health Check-Up
Wellness Room
SOCIAL
Canteen
Coffee Bar
Free coffee & tea
Special Occasion Gifts
FLEX
Mobile Working
Flextime
Friends & Family Day
Parental Leave Policy
FINANCE
Employee discount
Welcome gift
Medical & life insurance
Birthday giftcard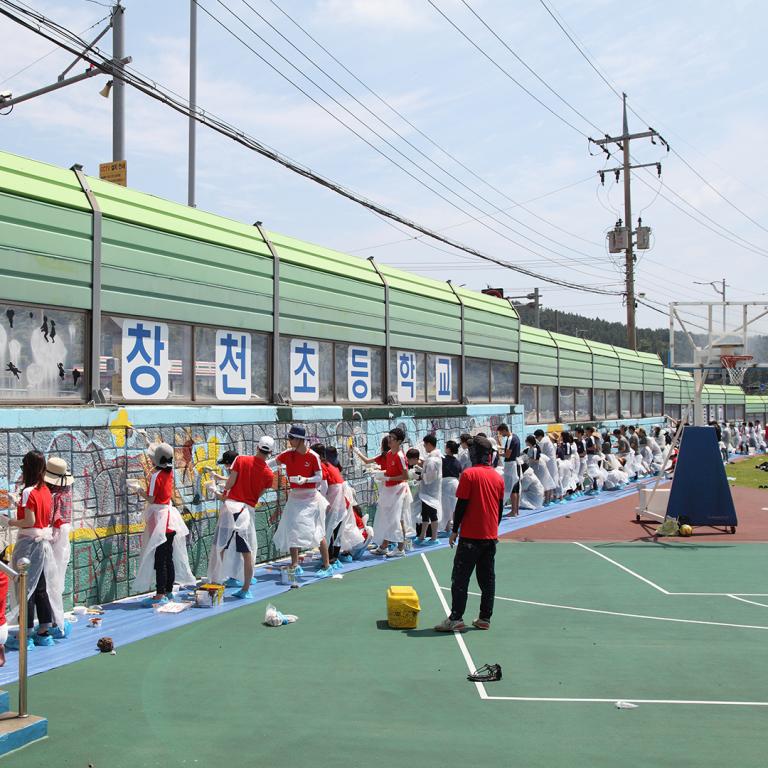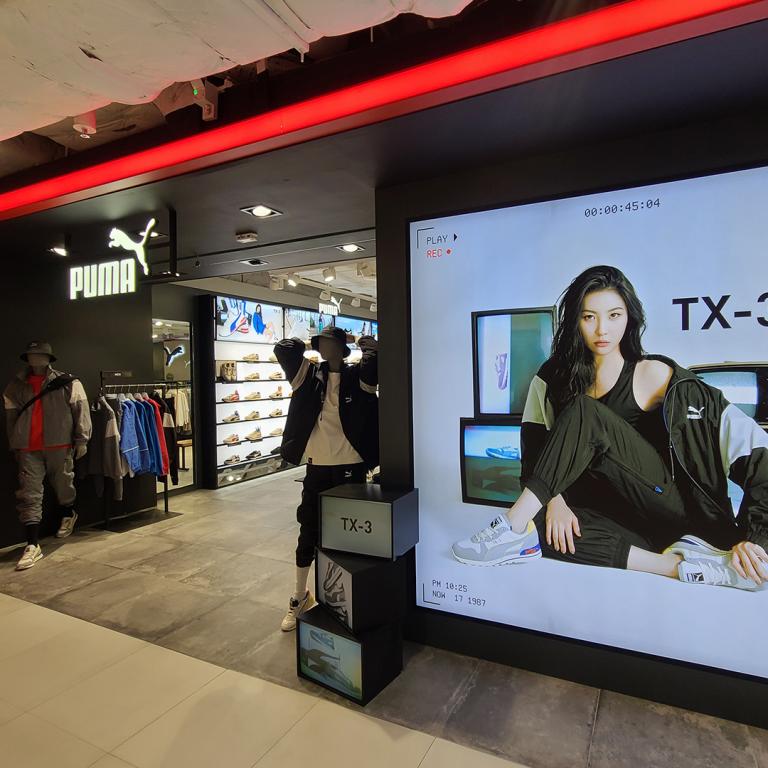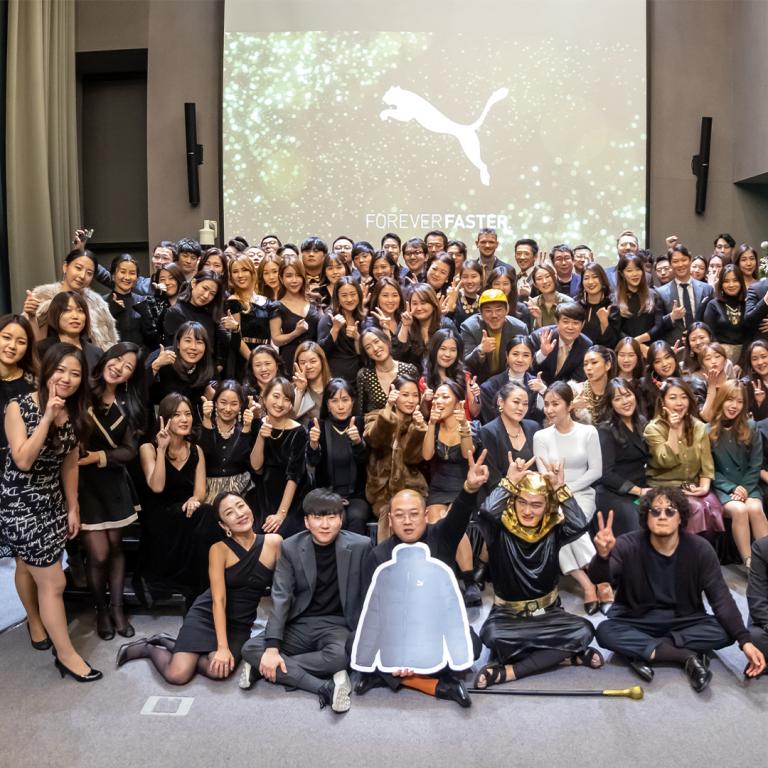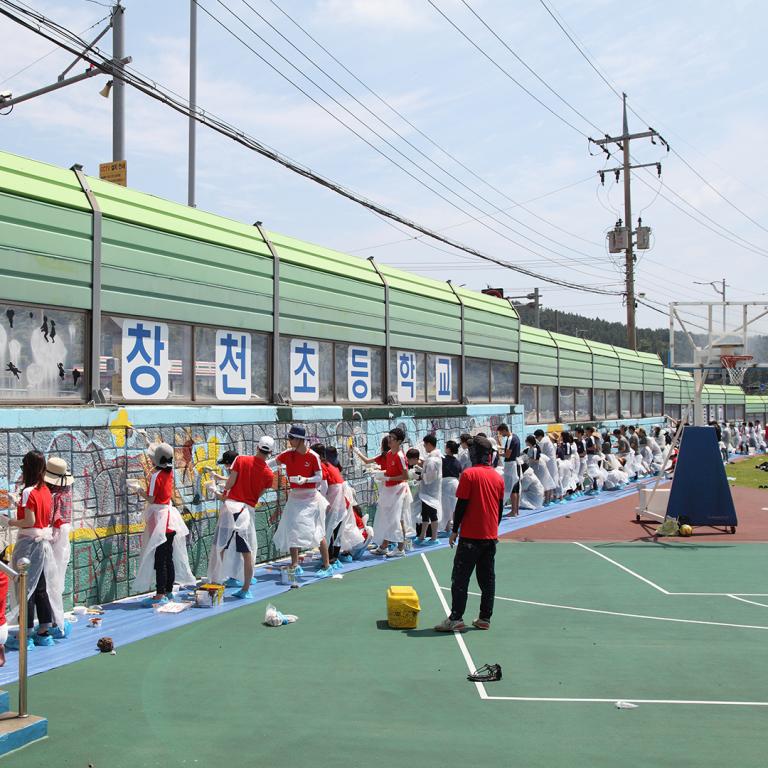 GIVING COLOR TO COMMUNITY
During a trip to Jeju Island, PUMA Korea team members painted the old, faded walls of a local elementary school, replacing them with vibrant, joyful colors and designs. The wall paintings were inspired by the 4 seasons of Korea and painted for the children to enjoy during outdoor playtime and their sports classes. Through the beauty of mural art, we hope to bring color and smiles to the lives of the local children.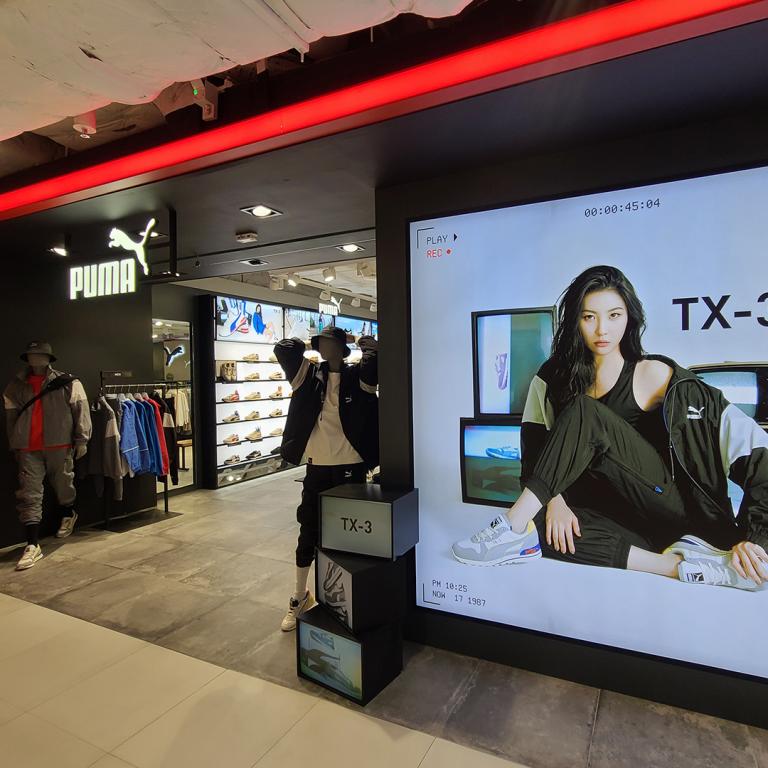 AT THE HEART OF RETAIL
With 13 Owned & Operated Stores in Korea, our retail team gives unparalleled customer experience by embracing our Forever Faster spirit. Our retail team ensures this energy is kept alive by creating an environment where inspiration knows no bounds. We believe in building and sustaining a culture that promotes learning and creates an inclusive work environment. Feel our Forever Faster spirit at the nearest PUMA store.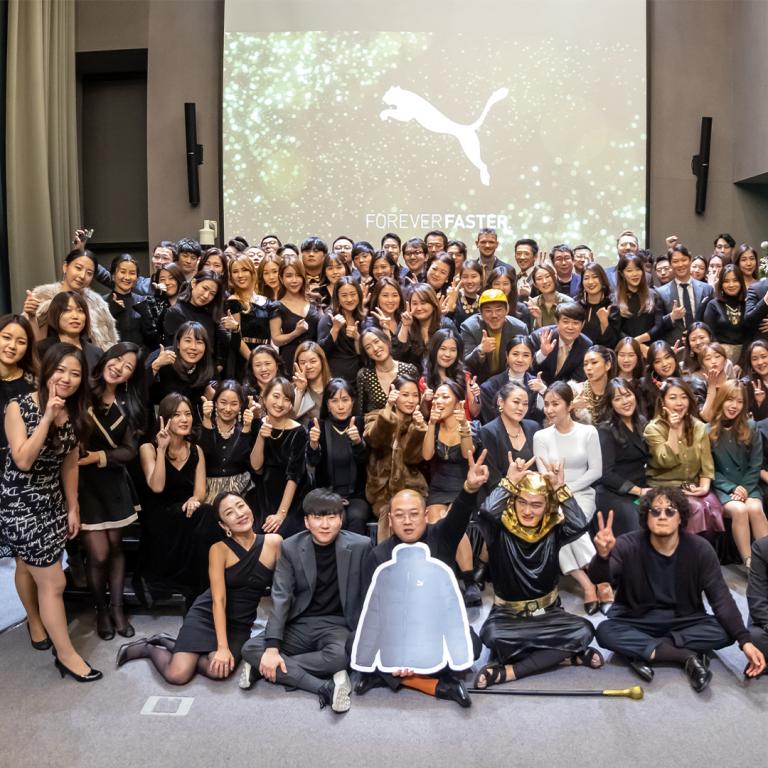 BE PART OF THE FAMILY
At PUMA Korea we want to make you and your team successful by nurturing strong bonds through a global work experience. Only when we come together, we can unleash the best in all of us. It's not only about working together but also growing and playing with one another. We live the Speed & Spirit of our company through regular get-together opportunities. This is not only the case in the canteen or social areas, but also in our company events like the year-end party, festival celebrations and community engagement activities. We simply work best in a team while bringing PUMA to life with our united energy.