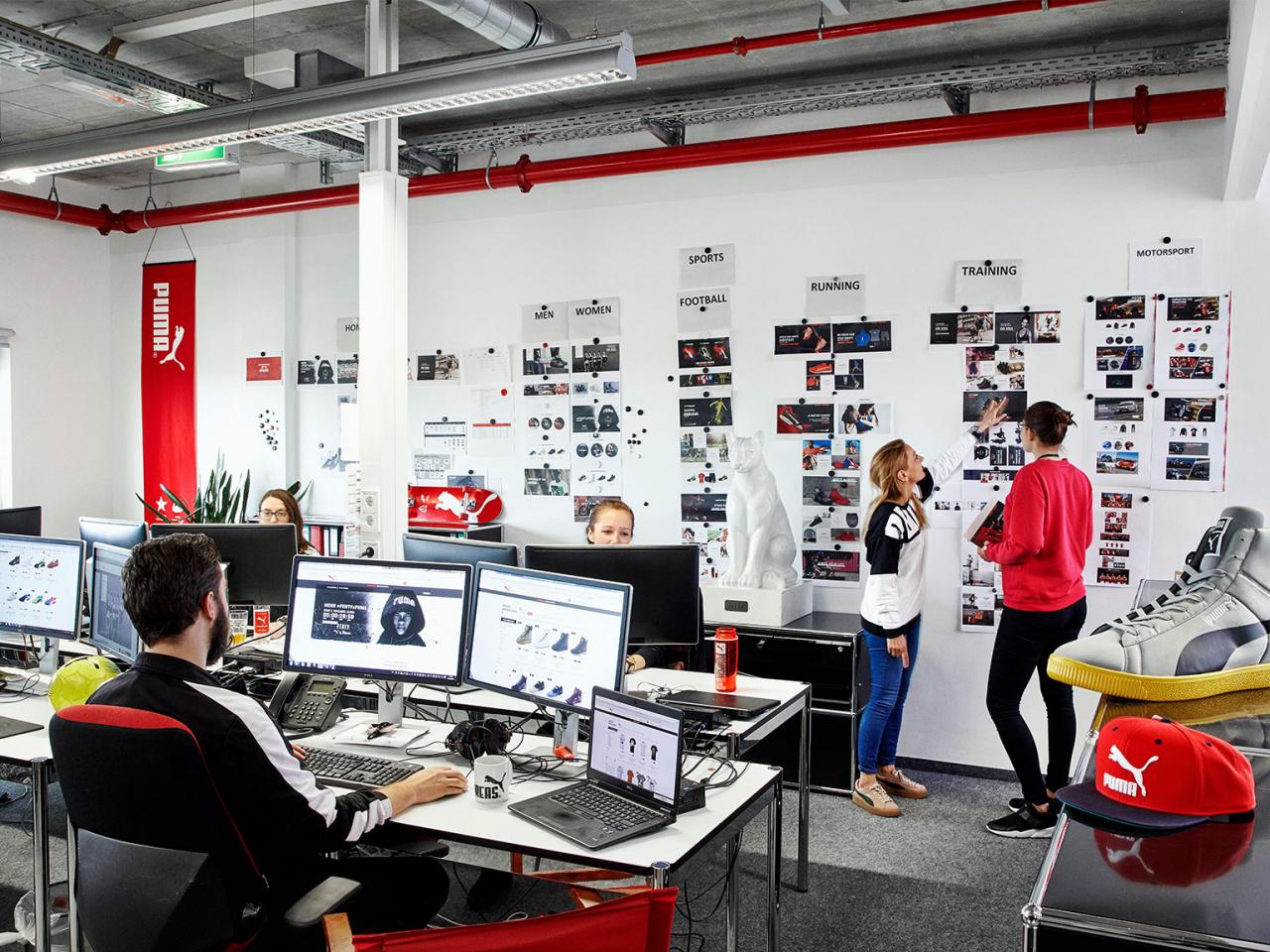 Self-driven and passionate performers with a knack for out-of-the box thinking tend to do well here. But most of all, you need to be a team player.
We attract the best talent from all across the globe and as a result, having over 60 nationalities represented in our headquarters is completely normal. Just as we consider it only natural to drive one of the strongest talent development programs around. So, if you want to accelerate your career in a dynamic and empowering work environment, show us your Speed and Spirit, and blow us all away.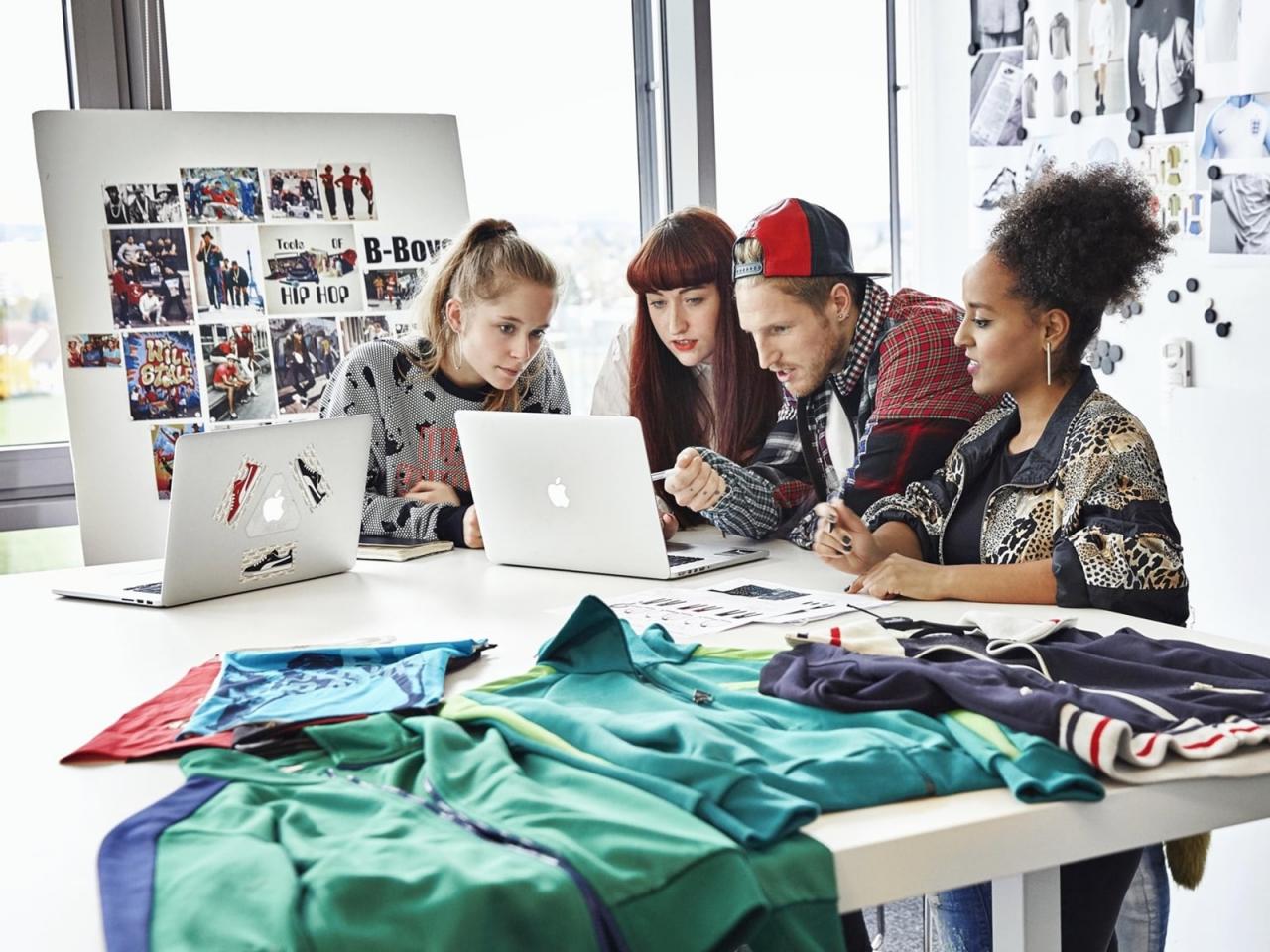 APPLYING FOR A PUMA POSITION
Applying for a job at PUMA is easy and saves you paper. Just head over to our career page Careers @PUMA and apply online: Simply open your preferred job posting, click APPLY ONLINE and follow the steps to complete your profile and upload your resume. And remember, we are an international company, so English is our corporate language.
If you can't find the right vacancy at today – no problem. We update our job posts every day. Just keep an eye out and check in regularly or follow us on LinkedIn.
So, you decided to apply to PUMA. That's great! Here's a little heads-up on how to win us over:
When it comes to impressing us, we're not a difficult bunch. We are demanding, though. Most successful candidates set themselves apart by showcasing their enthusiasm, motivation and skillset with a clear perspective on their potential impact on PUMA. To help you out, here are some questions to think about before the interview:
Why you? Convince us that you are the best fit for the position.
What makes you unique?
Tell us how and which of your qualities make you shine.
Why PUMA? What makes us the best employer for you?
What do you think it takes to succeed at PUMA? What sets you apart from the pack?
Finally, when you are invited to meet us, just remember that at PUMA, we wear our love for the brand literally on our sleeves and every day is casual Friday – so relax, and leave your business outfit at home.
As we said: simple, but also highly motivating. Now you know a little more about us. We look forward to learning more about you.
LIVING THE PUMA LIFE
While waiting for our reply, you can check out what working at PUMA is like. Also follow PUMA Group on social media and find out. Together with the most recent news of PUMA as an employer, you can read up on real life experiences of current PUMA employees. It's also filled with useful information about our recruiting events and job postings. Click on through to find out more about our Forever Faster family.
What's the use of simply being fast, if there's no PUMA spirit to back it up?
Our founder, Rudolf Dassler, once emphasized the importance of bringing Speed and Spirit together. And this is what we look for in our candidates. It's also this Speed and Spirit that provides the framework for the values that guide our daily work at PUMA. Our values encourage us to BE DRIVEN in our performance, BE VIBRANT in our sporting legacy, BE TOGETHER in our team spirit, and to BE YOU to always bring our individual talents and experiences to the table.
Everything we do, we do with Speed and Spirit. This counts for our recruitment process as well. Yet, it can get busy at times, you know – pushing sport and fashion forward – so please be patient.