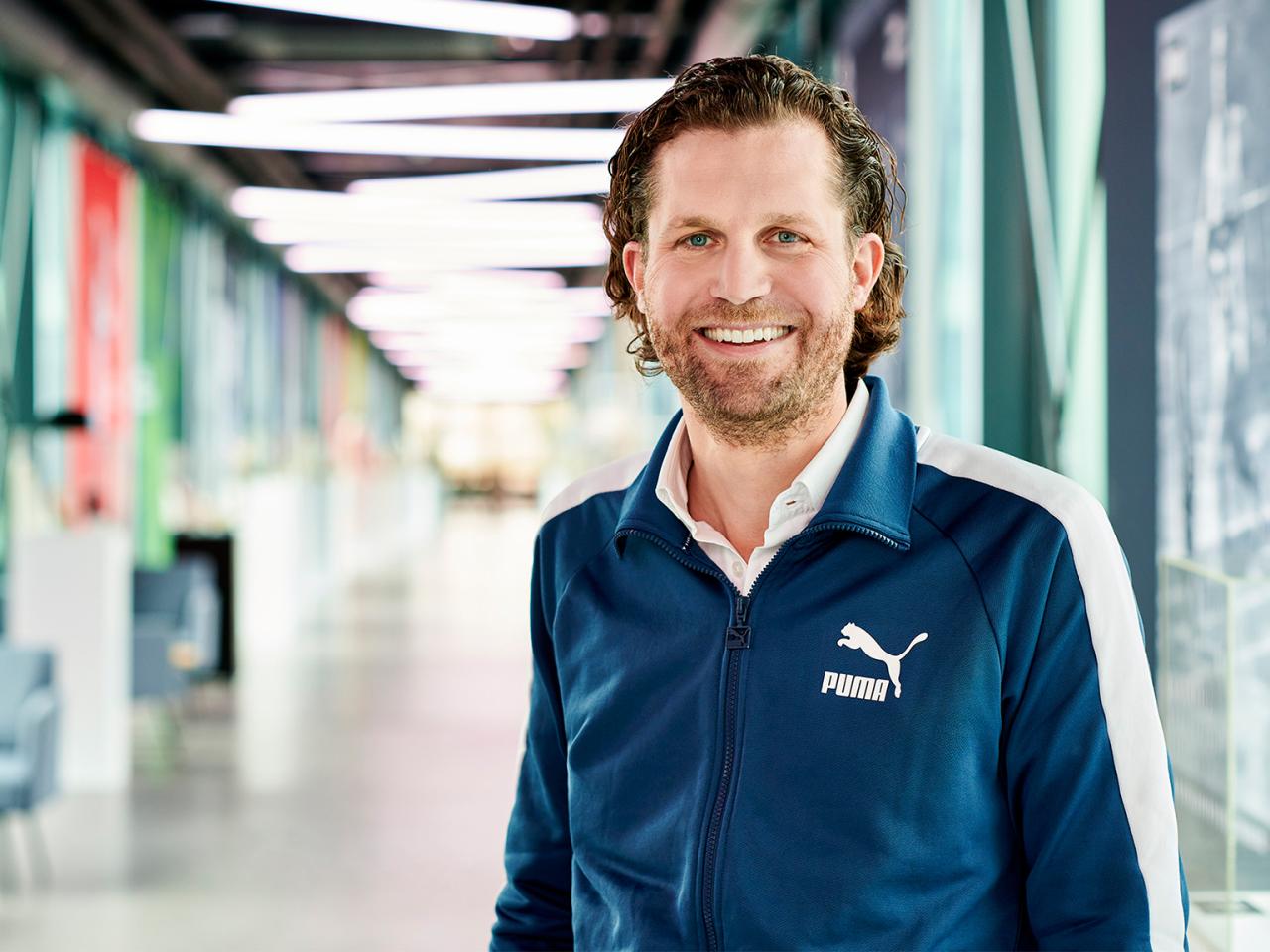 ARNE FREUNDT
CHIEF EXECUTIVE OFFICER (CEO)
Arne Freundt (*1980) Chief Executive Officer (CEO) of PUMA SE since November 2022.
Arne has been with PUMA since 2011. Prior to his role as PUMA's CEO, he was responsible for Corporate Strategy, the Global Direct-to-Consumer business and the Region EMEA as a General Manager before he became a member of the Board as Chief Commercial Officer in 2021. Prior to PUMA, Arne worked for Siemens Advanta Consulting.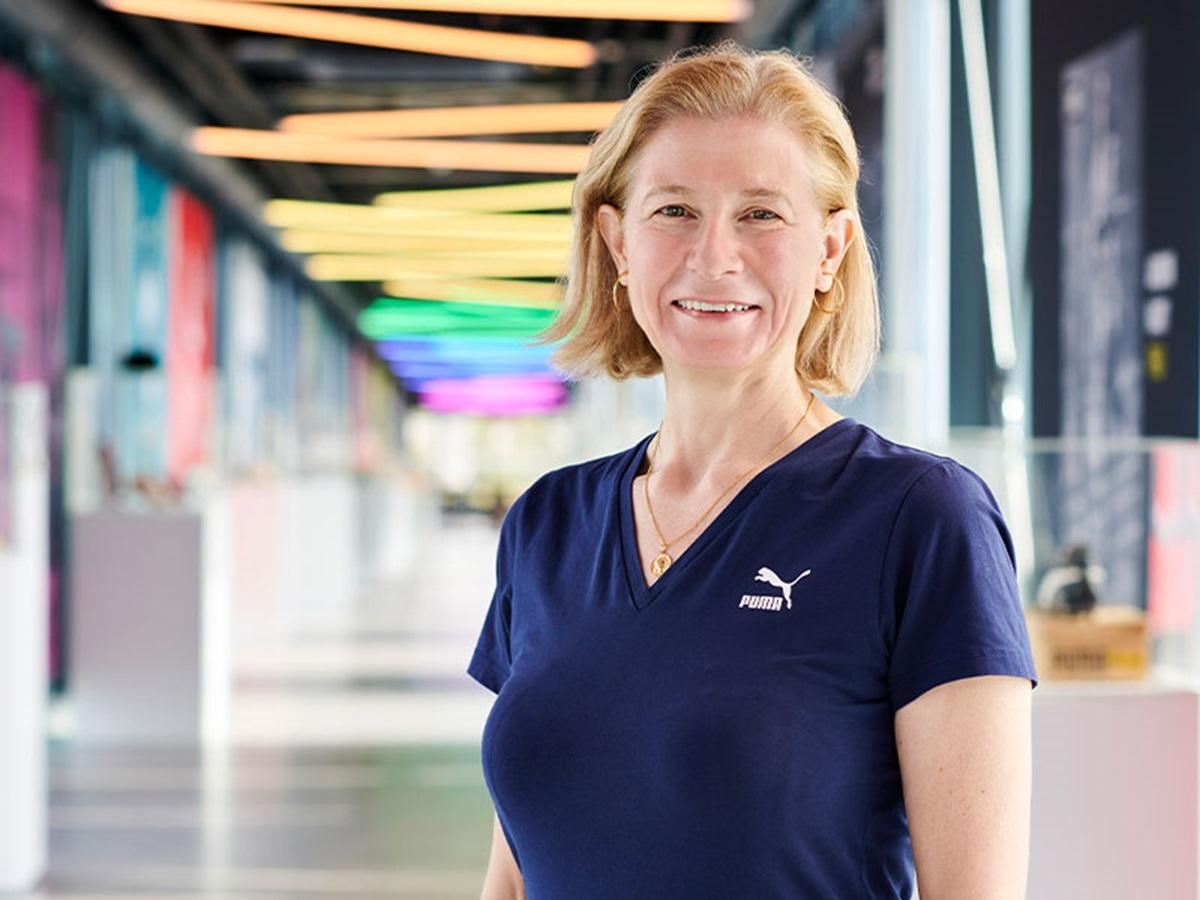 ANNE-LAURE DESCOURS
CHIEF SOURCING OFFICER (CSO)
Anne-Laure Descours (*1965) has been Chief Sourcing Officer (CSO) of PUMA SE since February 2019.
Anne-Laure is responsible for product development, all sourcing activities and sustainability. The French national has almost 30 years of experience in the sourcing industry. Prior to PUMA, Anne-Laure worked for international sourcing organisations, such as Li&Fung (Trading) Ltd. and Otto International. She joined PUMA in 2012 as Director Sourcing Apparel APAC.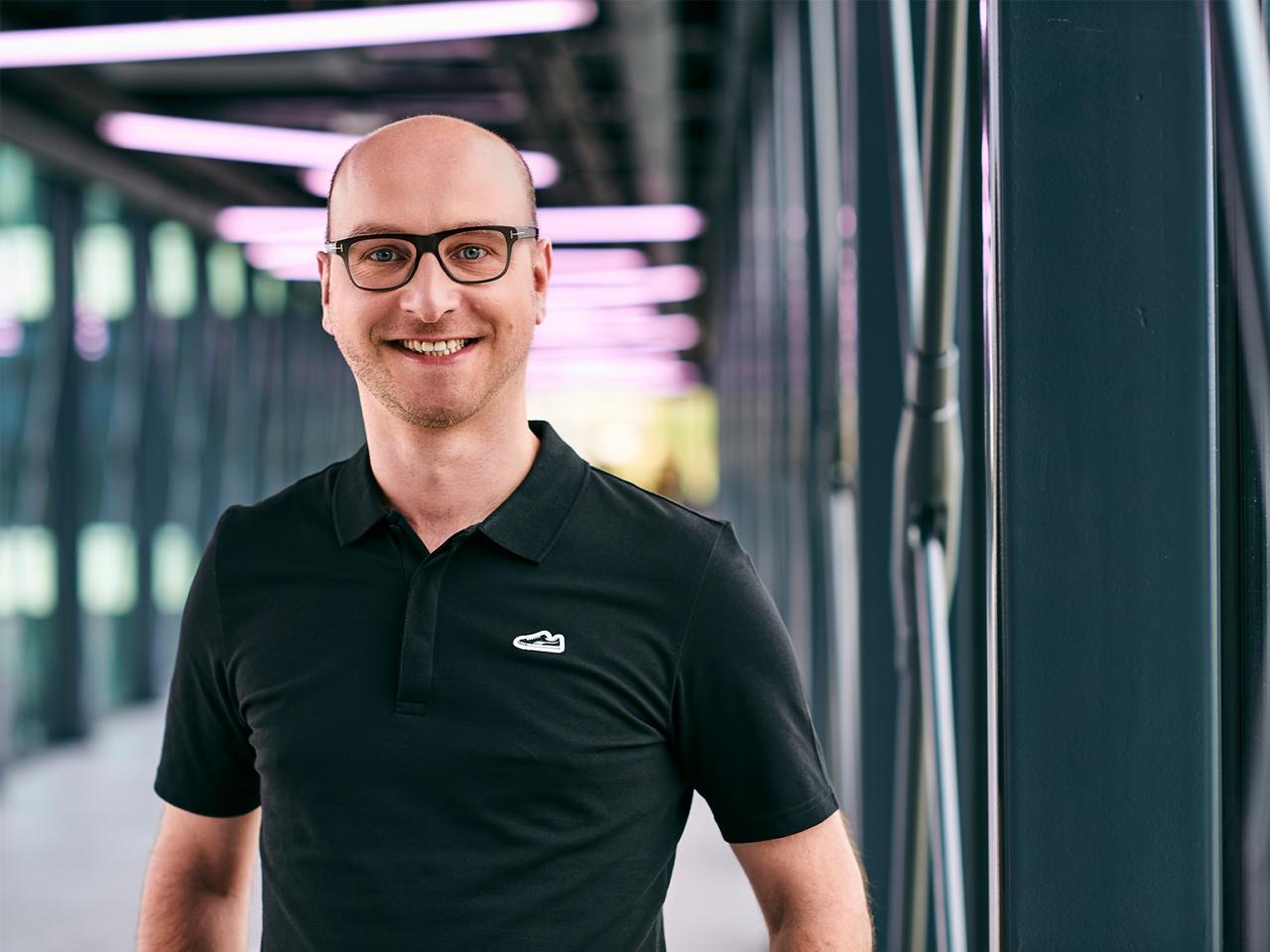 HUBERT HINTERSEHER
CHIEF FINANCIAL OFFICER (CFO)
Hubert Hinterseher  (*1978) Chief Financial Officer (CFO) of PUMA SE since June 2021.
Hubert has been with PUMA since 2005. He is responsible for Finance, Legal, IT and Business Solutions. Before being named Chief Financial Officer, Hubert held the position of Global Director of Financial Controlling. Prior to PUMA, he worked at Escada GmbH in Munich.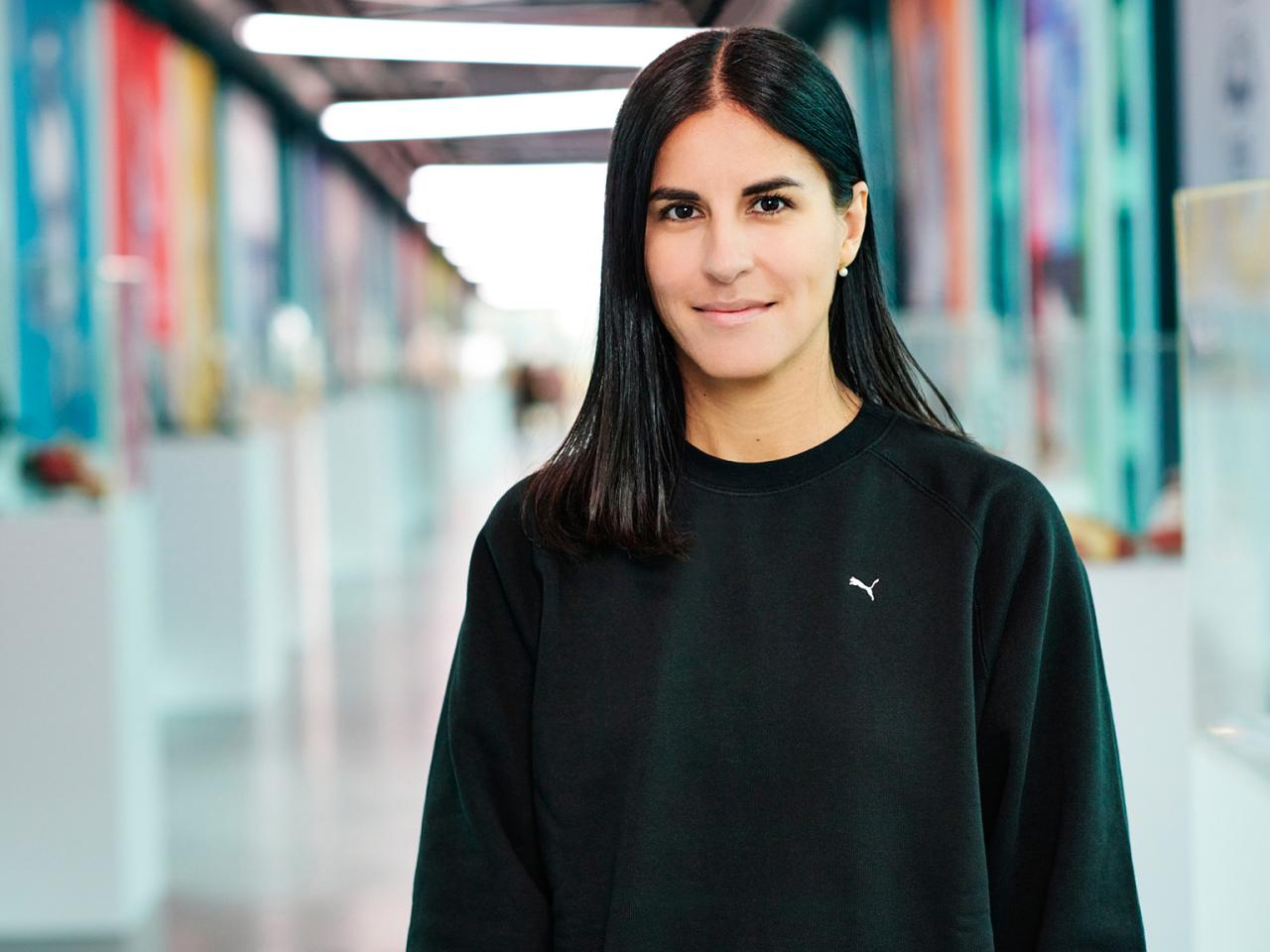 MARIA VALDES
CHIEF PRODUCT OFFICER (CPO)
Maria Valdes (*1983) Chief Product Officer (CPO) since January 2023.
Maria has been with PUMA since 2010. She served as Senior Head of Product Line Management from 2010 to 2019, and as General Manager Sportstyle from 2019 - 2023. As Chief Product Officer, Maria is responsible for the Sportstyle, Motorsports, Teamsports, Running/Training, Basketball and Accessories business units. The brand's creative strategy and the company's go-to-market process also fall under her responsibility.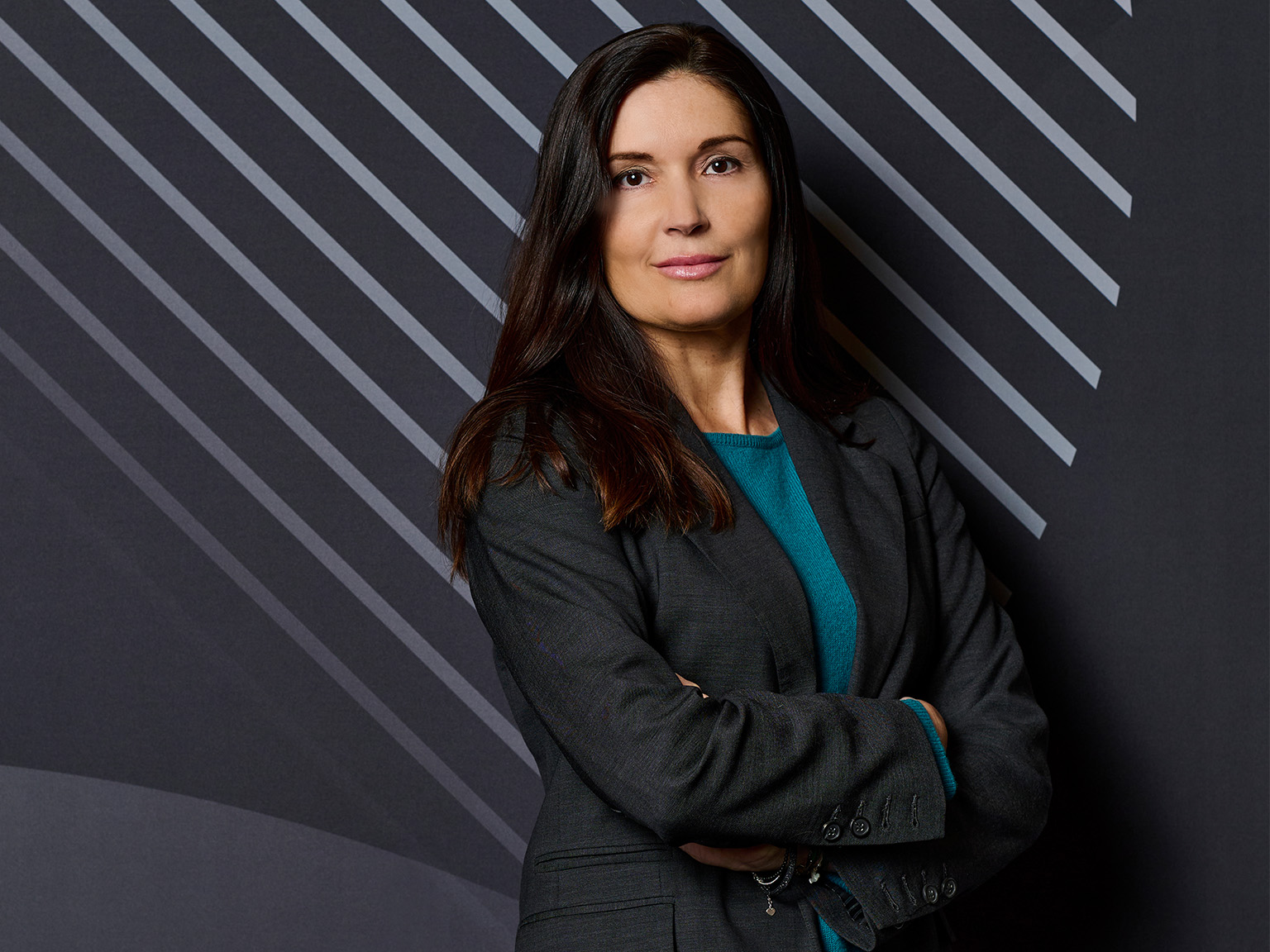 HÉLOÏSE TEMPLE-BOYER
CHAIR OF THE SUPERVISORY BOARD

Deputy CEO of Artémis S.A.S, Paris/France
 
Héloïse Temple-Boyer studied political sciences and finance at the Institut d'Etudes Politiques de Paris. She also obtained a BA in business and finance from the École Supérieure des Sciences Économiques et Commerciales (ESSEC) in France and an MBA from the Harvard Business School in Boston, USA.
From 2002 to 2005, Héloïse Temple-Boyer started her career in investment banking at Rothschild & Cie, one of the world's largest independent financial advisory groups located in Paris. In 2005, she joined Boston-based Advent International for two years, a global private equity firm focused on buyouts of companies. Héloïse Temple-Boyers path then led her to Groupe Casino, a French mass-market retail group responsible for many innovations in the consumer market. Until 2013, she held various positions there (such as special advisor to the CEO, VP International Purchasing).
Héloïse Temple-Boyer became member of the Supervisory Board of PUMA SE on 18 April 2019. On 11 May 2022, she was named Chair of the Supervisory Board. Since 2022, she also chairs the Personnel and the Nominating Committee.
Today Héloïse Temple-Boyer is CEO of Artémis S.A.S., Artémis 28, Arok International and Ter Obligations. She is also a Deputy General Manager at Financière Pinault and on the board of Kering S.A., Giambattista Valli S.A.S., Société d'exploitation de l'hebdomadaire le Point S.A., ACHP Plc, Christie's International Plc, Palazzo Grassi S.p.A., Compagnie du Ponant S.A.S., Pinault Collection, Le Point Communication, Arvag S.A.S., Garuda S.A. as well as Royalement Vôtre Editions S.A.S.
THORE OHLSSON
DEPUTY CHAIR OF THE SUPERVISORY BOARD

Owner and president of Elimexo AB, Falsterbo, Sweden
While studying Business Administration at Lund University in Sweden, Thore Ohlsson founded two companies in the sports- and leisure industry which he successfully sold in 1980. In 1981 he became CEO of Swedish Tretorn Group producing tyre tubes, rubber boots, sneakers and sports equipment. In 1986 he became CEO of Etonic Inc., a US sport shoe company located in Boston. In 1993 Thore Ohlsson moved to the holding company of Etonic and Tretorn to become CEO of Swedish investment group Aritmos AB (public). Besides Etonic and Tretorn, Aritmos AB was the majority shareholder in Abu-Garcia, Monark-Crescent, Stiga and PUMA, and in addition was invested in real estate (Drummond Gate) and hotels (Elite Hotels). Thore Ohlsson occupied several board positions in different companies during his 20 years at the Aritmos Group.
Since 2000, Thore Ohlsson has been member or chair of the supervisory boards of many companies, such as Bastec AB, Multimedia Production AB, Spring AB, Multiferm AB, Tjugonde AB and Dofab AB.

Thore Ohlsson was elected as member of the Supervisory Board of PUMA SE on 21 May 1993 and has been the Chair of the Audit Committee since 2011.
Today in addition to the membership on PUMA's Supervisory Board he is chair of the board of Thomas Frick AB, Infinitive AB and Friskvårdcenter AB, board member of Totestories AB as well as advisor to the board and management of Orrefors Kosta Boda AB. He is owner and president of Elimexo AB.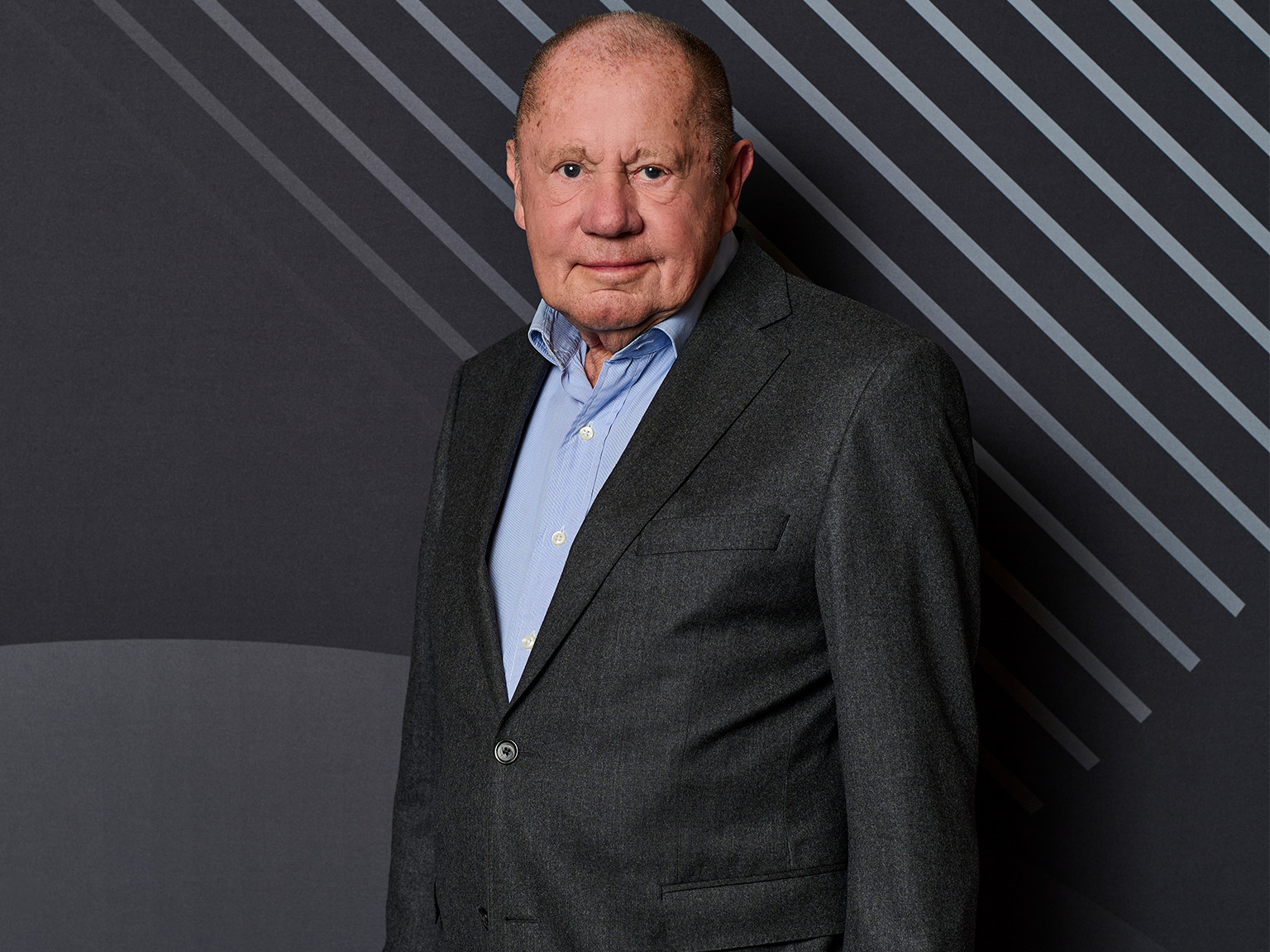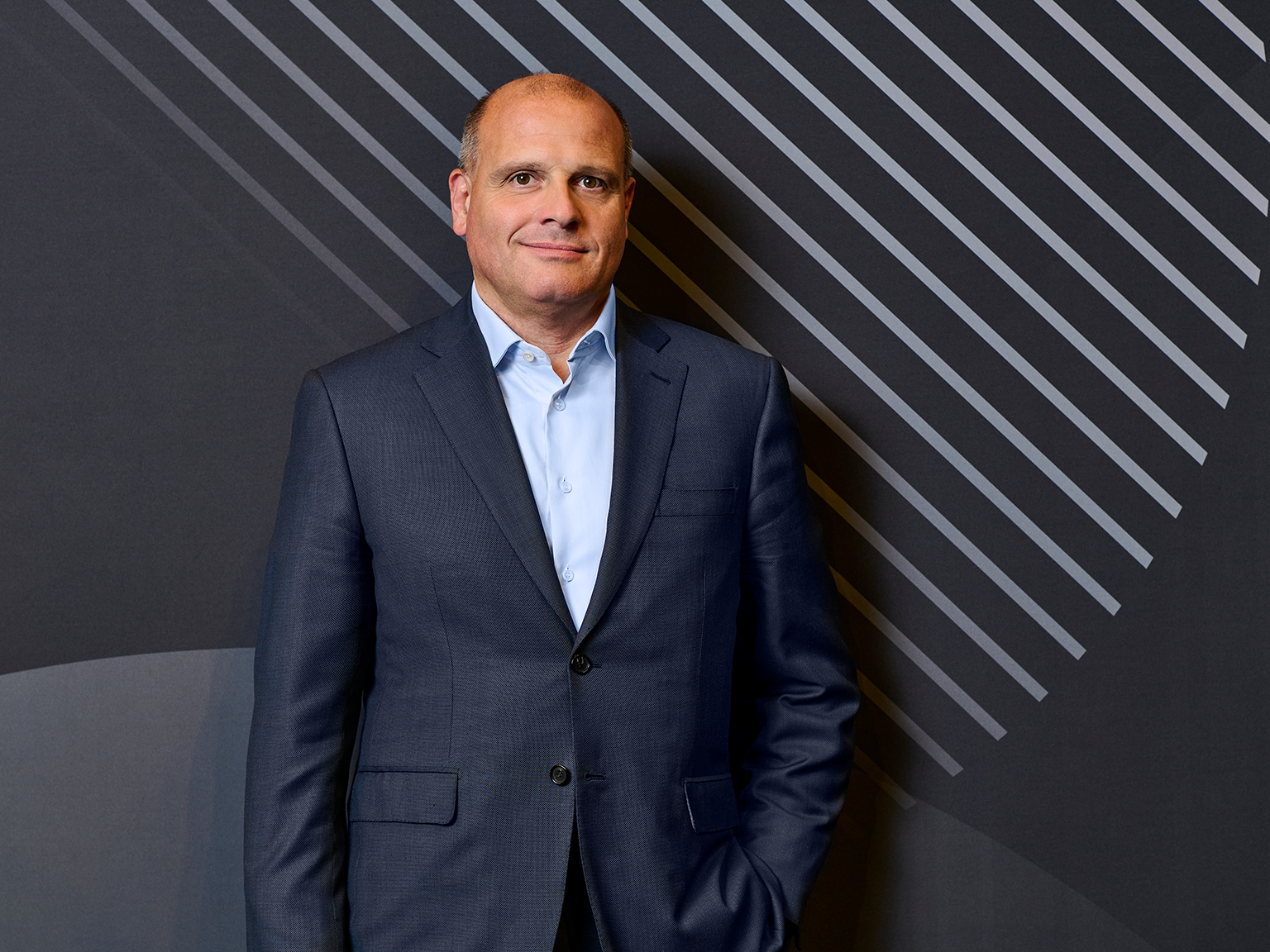 JEAN-MARC DUPLAIX
CHAIR OF THE AUDIT COMMITTEE
 
CFO of Kering S.A.
Jean-Marc Duplaix is a graduate of HEC Business School and holds an advanced degree in accounting and finance (DESCF).
Jean-Marc Duplaix began his career in 1994 at Arthur Andersen, where he spent ten years providing audit and financial consulting services to CAC 40-listed industrial groups. In 2005, he became Deputy CFO of the M6 Group. He was also president of Multi 4, a broadcasting operator for DTT channels, and a board member of French professional football club, FC Girondins de Bordeaux.
Jean-Marc Duplaix was appointed as CFO of Kering S.A. (public) in 2012. He has been supporting Kering's development and the sustainable growth of the group, while ensuring optimal financial structures. He also served as a member of the Supervisory Board of PUMA SE until 2019.
Today he is member of the boards of Kering owned companies E_Kering Lux S.A. ,Qeelin Holding Luxembourg, Kering Japan Limited, Kering Eyewear S.p.A., Balenciaga S.A., Pomellato S.p.A.
FIONA MAY OLY
CHAIR OF THE SUSTAINABILITY COMMITTEE

Independent Management Consultant

Fiona May Oly graduated from the Trinity & All Saints College [University of Leeds], studying economics, business management and administration. She holds an Executive Master in Sports Governance from the University of Limoges (MESGO).
She is a retired Italian track and field athlete who competed in the long jump. She won the World Championships twice and two Olympic silver medals. In 2005, she retired from competitions. Fiona is a consultant for integration at the Italian Football Association. She is the fourth vice-president of the Fair Play and Social Responsibility committee at UEFA. She is on the Board of trustees for the Childrens Foundation at UEFA. She is Board member and strategic consultant at R.C. S. Media Group Active Team S.r.l. She is member counselor at A.S. S.I. Giglio Rossi.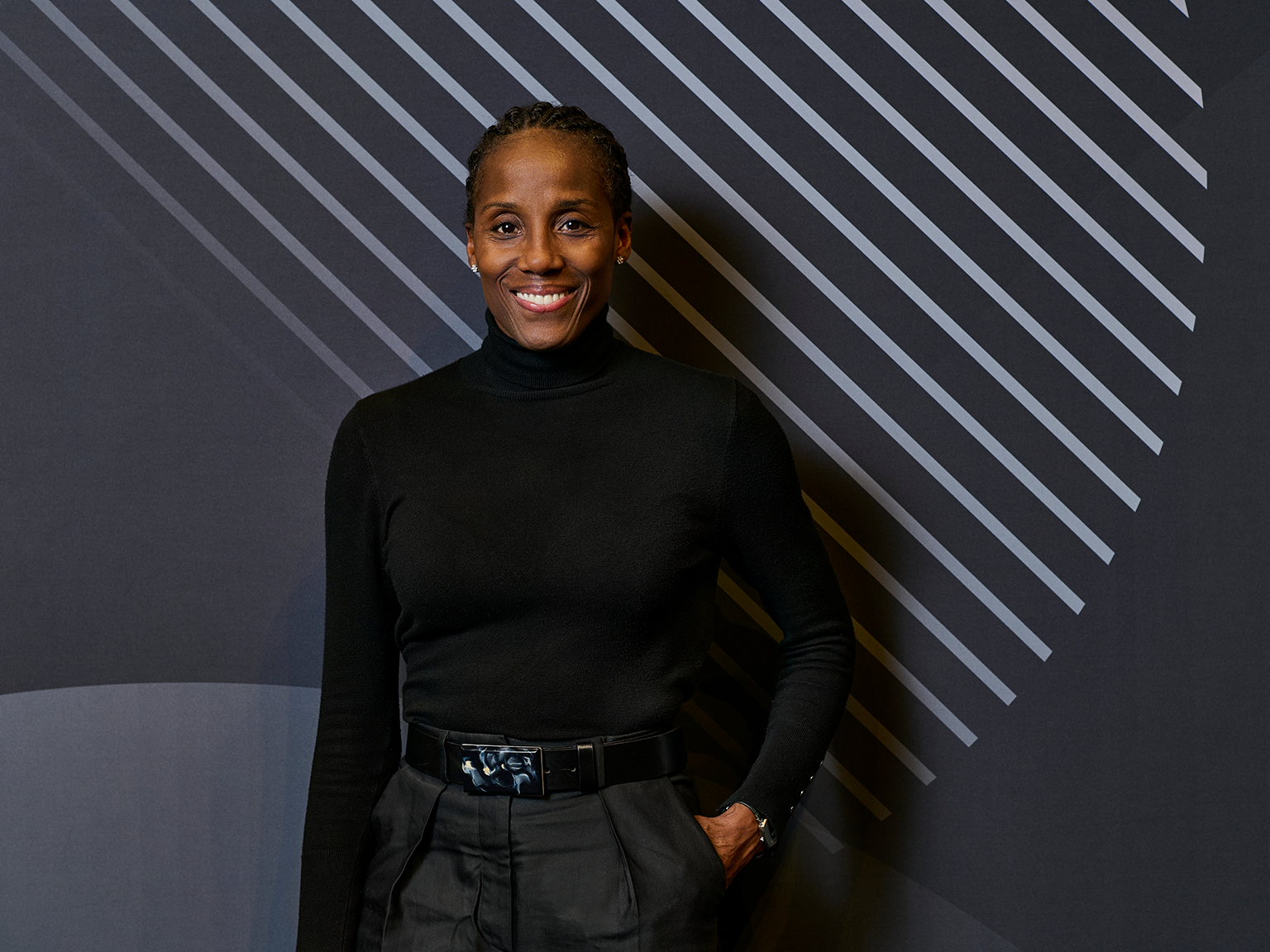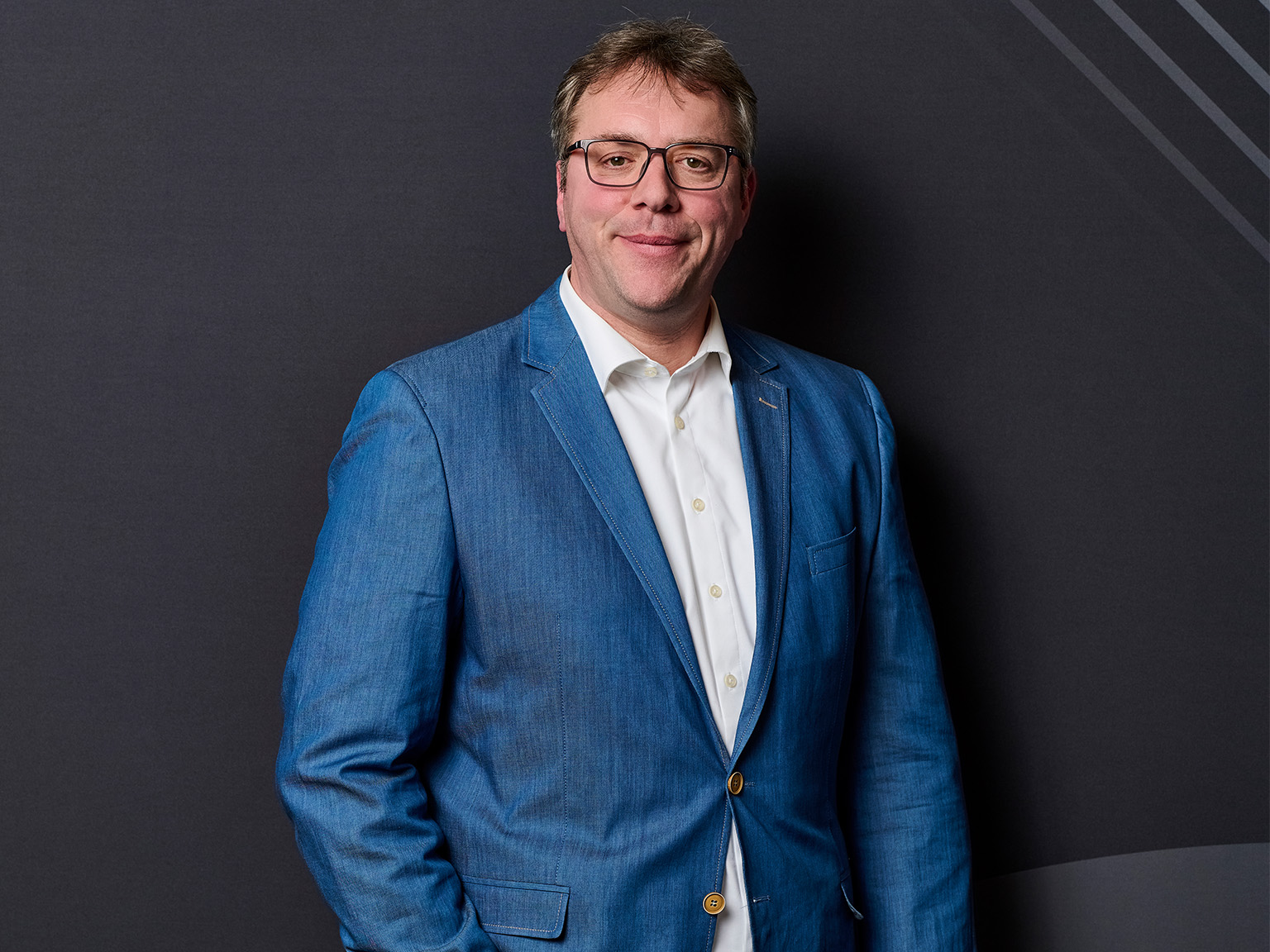 MARTIN KÖPPEL
EMPLOYEES' REPRESENTATIVE

Chair of the Works Council of PUMA SE, Herzogenaurach/Germany

Martin Köppel joined PUMA already in 1999. After working for the IT support department for three years, he joined Network Organization as IT Administrator. As a member of the special negotiating body, Martin Köppel participated in negotiations to convert the company into an SE in 2010. Since 2012, he has been Chair of the Works Council of PUMA SE.
BERND ILLIG
EMPLOYEES' REPRESENTATIVE

Teamhead IT Endpoint Management, PUMA SE, Herzogenaurach/Germany

Bernd Illig joined PUMA back in 2005. After spending nine years in IT Support, he joined the IT Systems team in the role of Adminis­trator IT Systems. As a member of the special negotiating body, he participated in negotiations to convert the company into an SE in 2010, and was subsequently elected to the PUMA SE works council.
He leads the team responsible for IT Endpoint Management and joined PUMA's Information Security Committee in 2022.