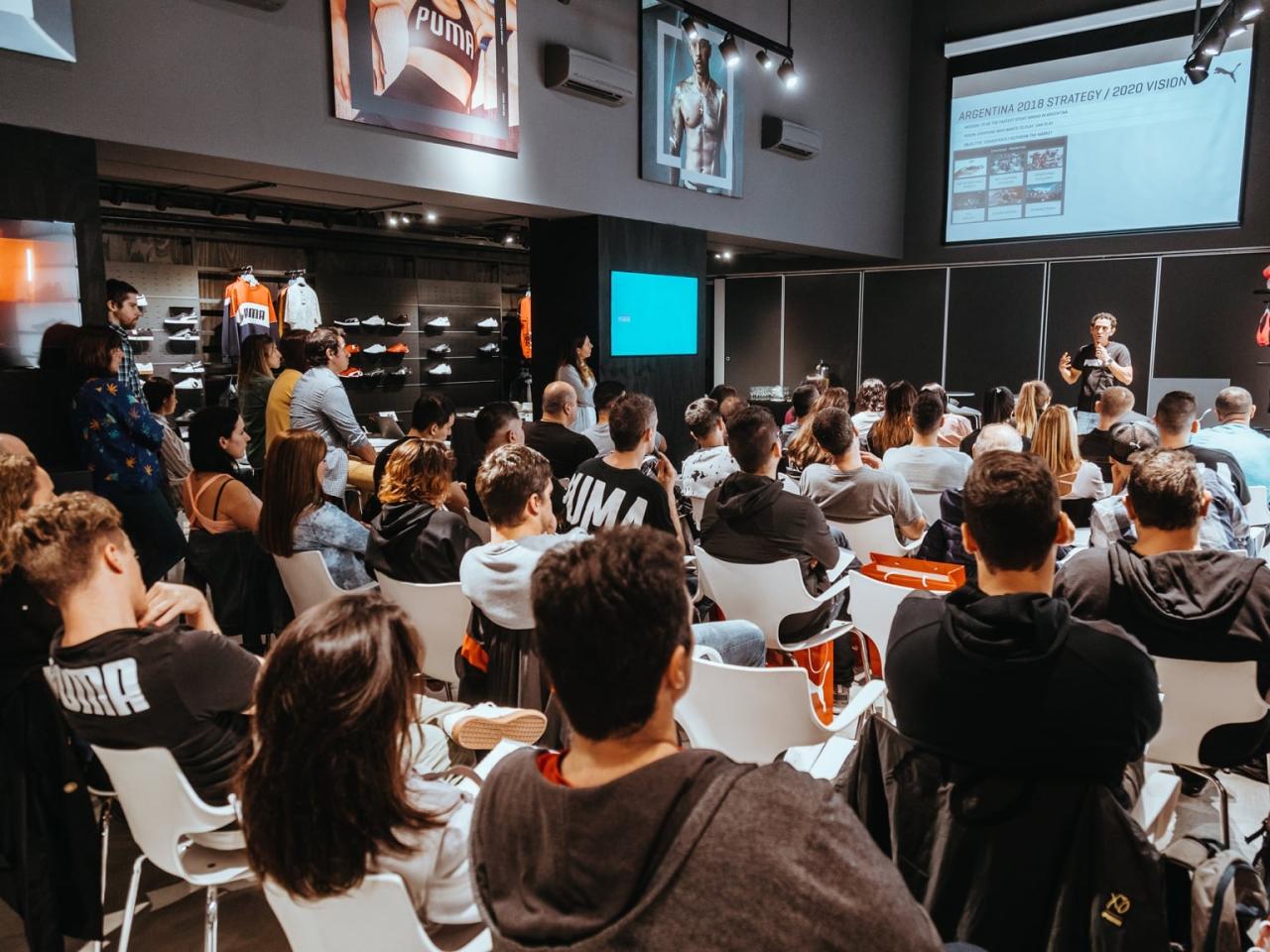 PUMA RETAIL TRAINING CURRICULUM
The PUMA Retail training curriculum encompasses the skills needed to ace day-to-day business. It's rooted in the areas of Brand and Product Knowledge, Selling, Functional and Leadership Skills. To cover all fields, we have developed a series of Retail Training workshops as well as eLearning modules to provide you with everything you need and more. And because we know everyone has different training levels and deserves the chance to push forward, we designed the training programs in each pillar to supplement each other to always have you learning something new.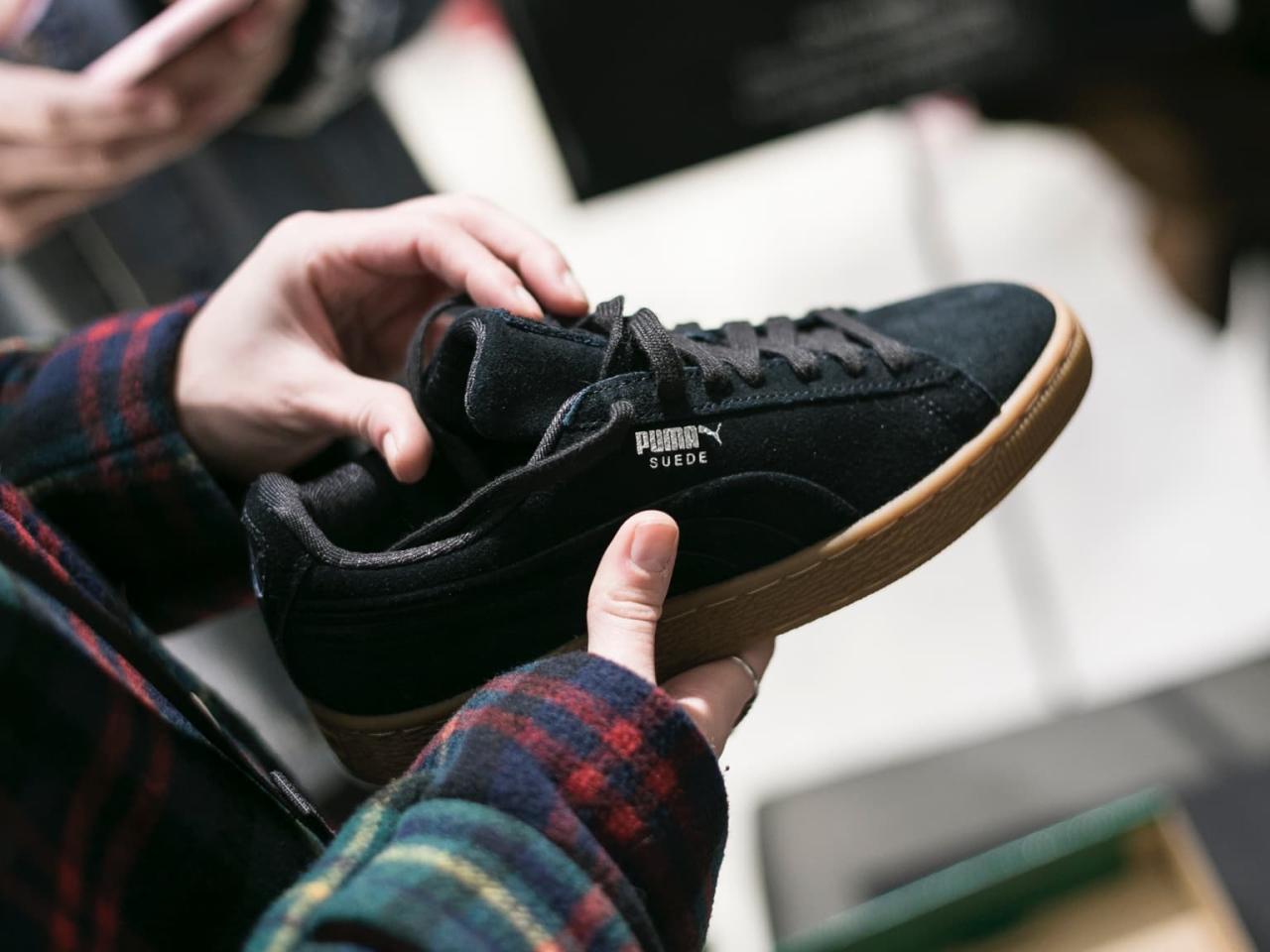 BRANDS AND PRODUCT KNOWLEDGE
You're in PUMA retail – what now? It's time to get the tools you need to share PUMA passion with our store customers. That includes understanding PUMA as a company, our heritage and what our products are, and how to translate that into your position as a brand ambassador in our customers. Remember: You are now enabling others to become Forever Faster.
PRODUCT KNOWLEDGE
Learning about collections and understanding their key stories and highlights
Recognizing fundamental features/advantages/benefits to confidently sell a specific PUMA product
Understanding the technology and materials behind PUMA footwear and apparel to convince customers of the advantages of PUMA product
BRAND KNOWLEDGE
Learning about PUMA, from our historical starting blocks to our future goals
Identifying distinctive PUMA milestones
Understanding PUMA values and business strategy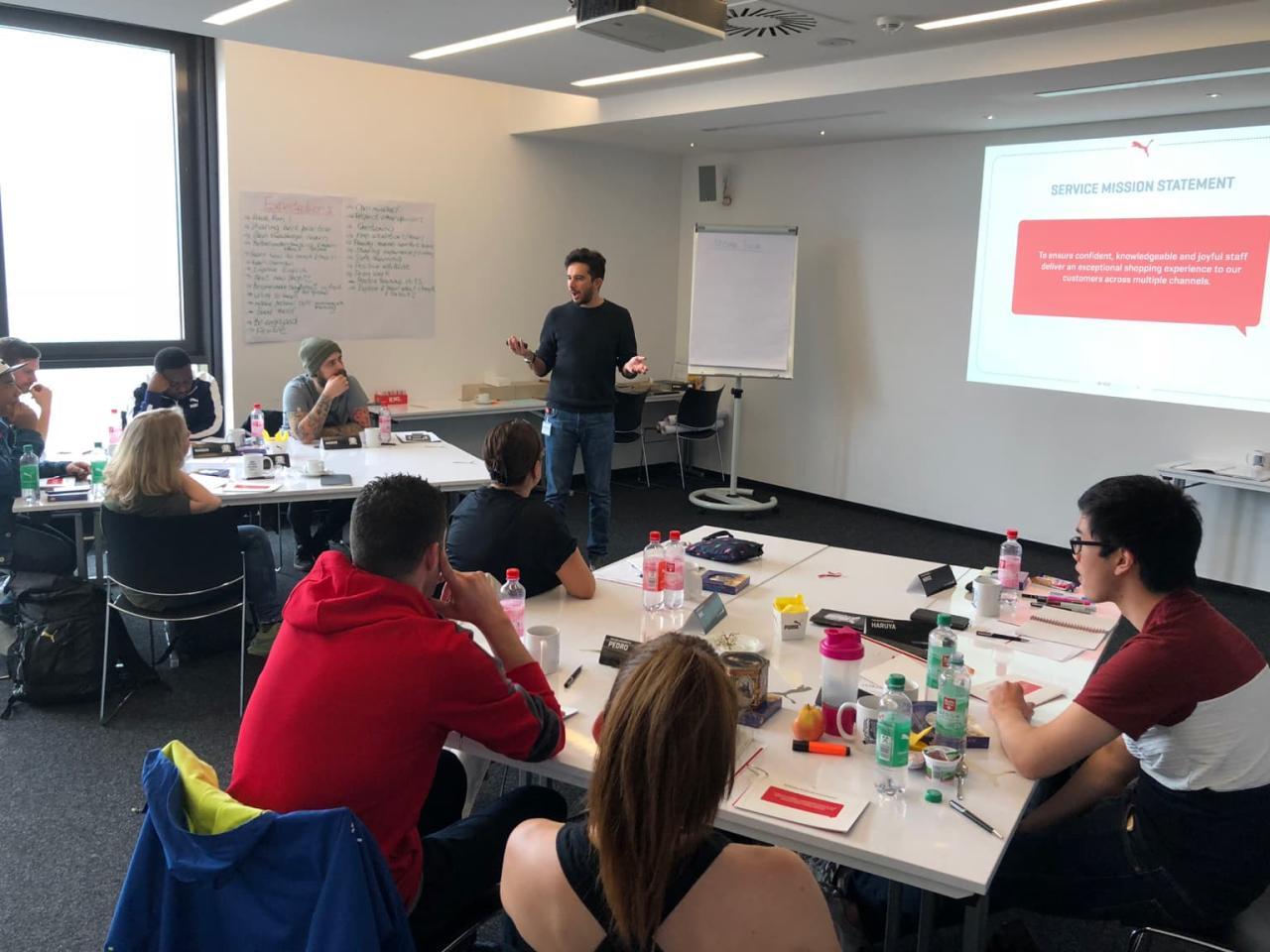 SELLING SKILLS
It takes strategy to score a goal and that's what sales are at PUMA Retail. Our Selling Skill training takes your abilities to the next level for even better sales results. This incorporates essential skills such as open communication and the know-how from PUMA's Customer Service Program BE NICE to help you improve your salesmanship. The end results? Happy customers, who keep on coming back.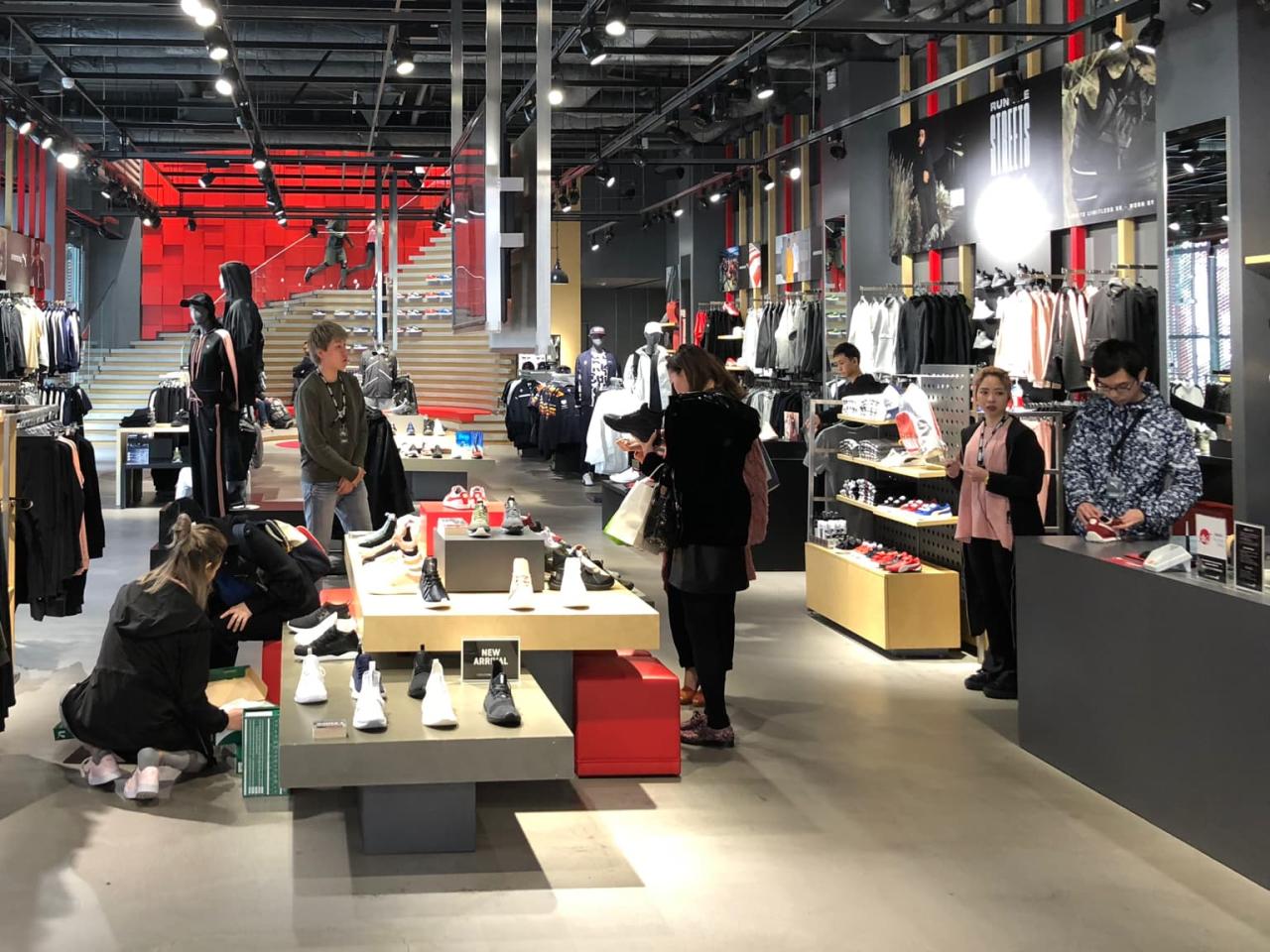 FUNCTIONAL SKILLS
Step up your game as Store Manager by absorbing this training to get a clearer understanding of your weekly responsibilities, how to put PUMA visual merchandise in the spotlight and how to stay organized while driving store performance forward. With the tools to get others hyped to perform regular tasks and grow their abilities, you can set up new shop records.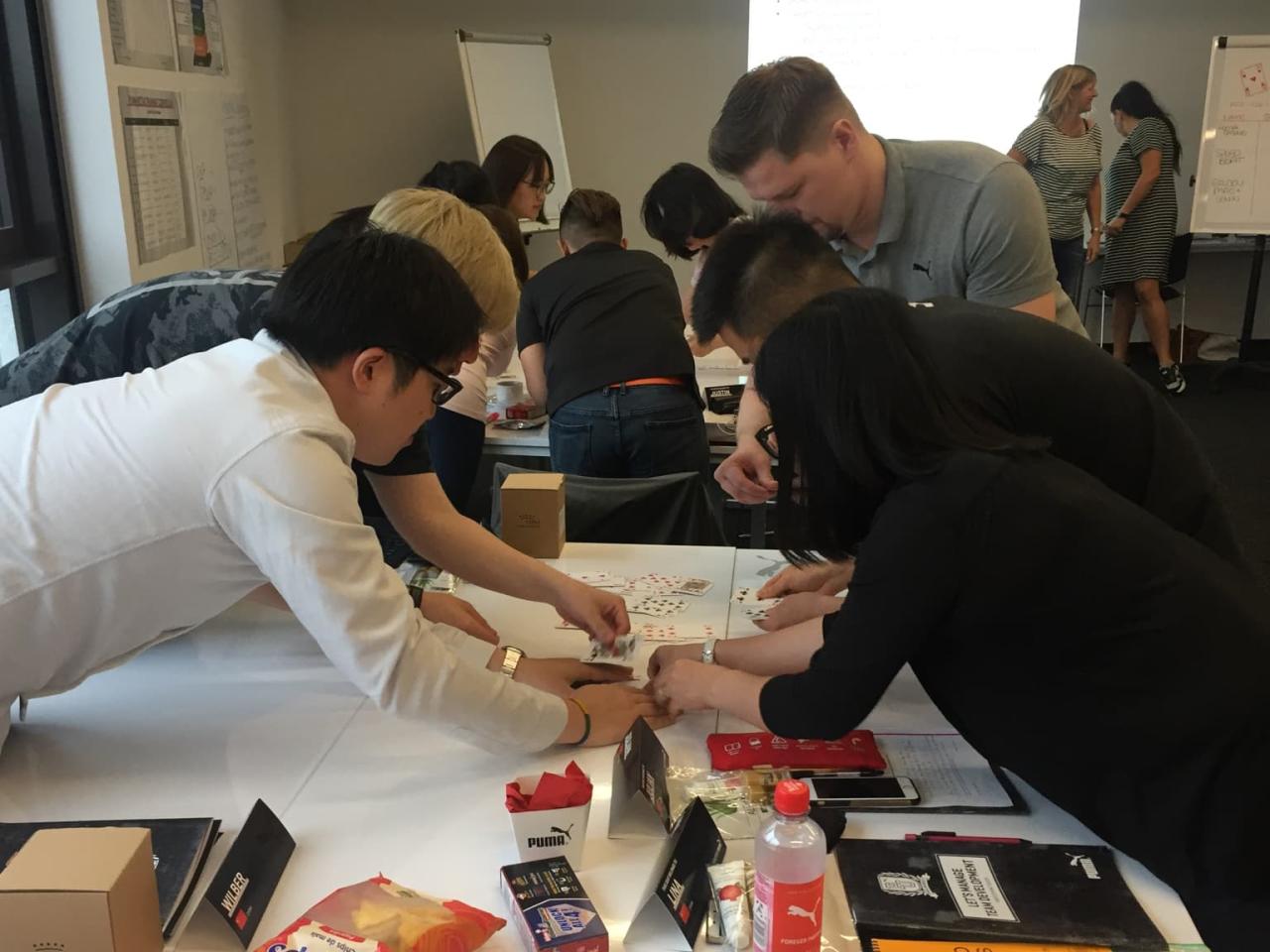 LEADERSHIP SKILLS
A team captain is more than just a capable player. They know their team, their strengths and weaknesses, and how to bring out the best in others. PUMA Retail team leaders motivate as they communicate, are role models for PUMA Speed and Spirit, and carry teams to victory. And because no-one is born with all the skills, PUMA offers you the chance to become an excellent leader.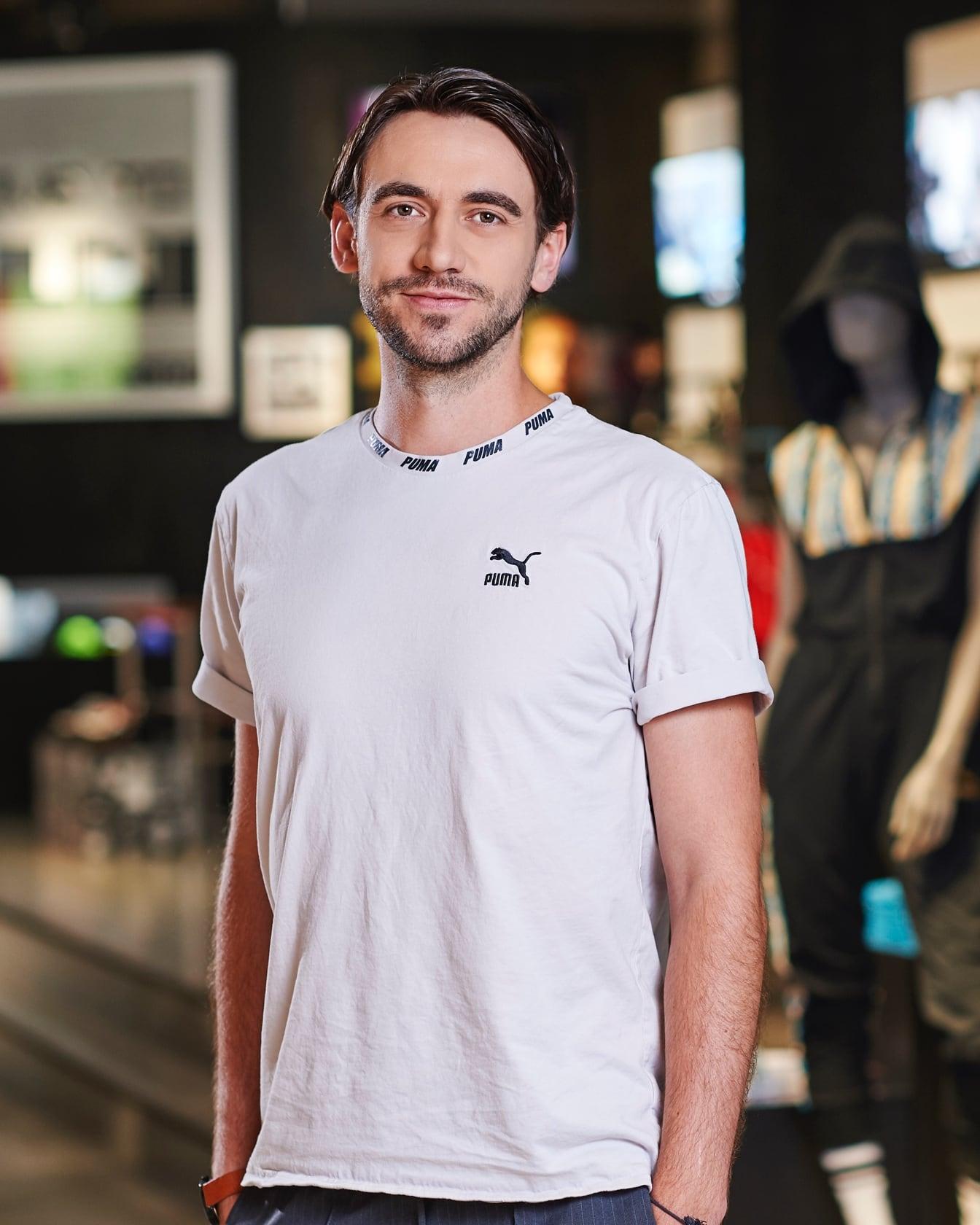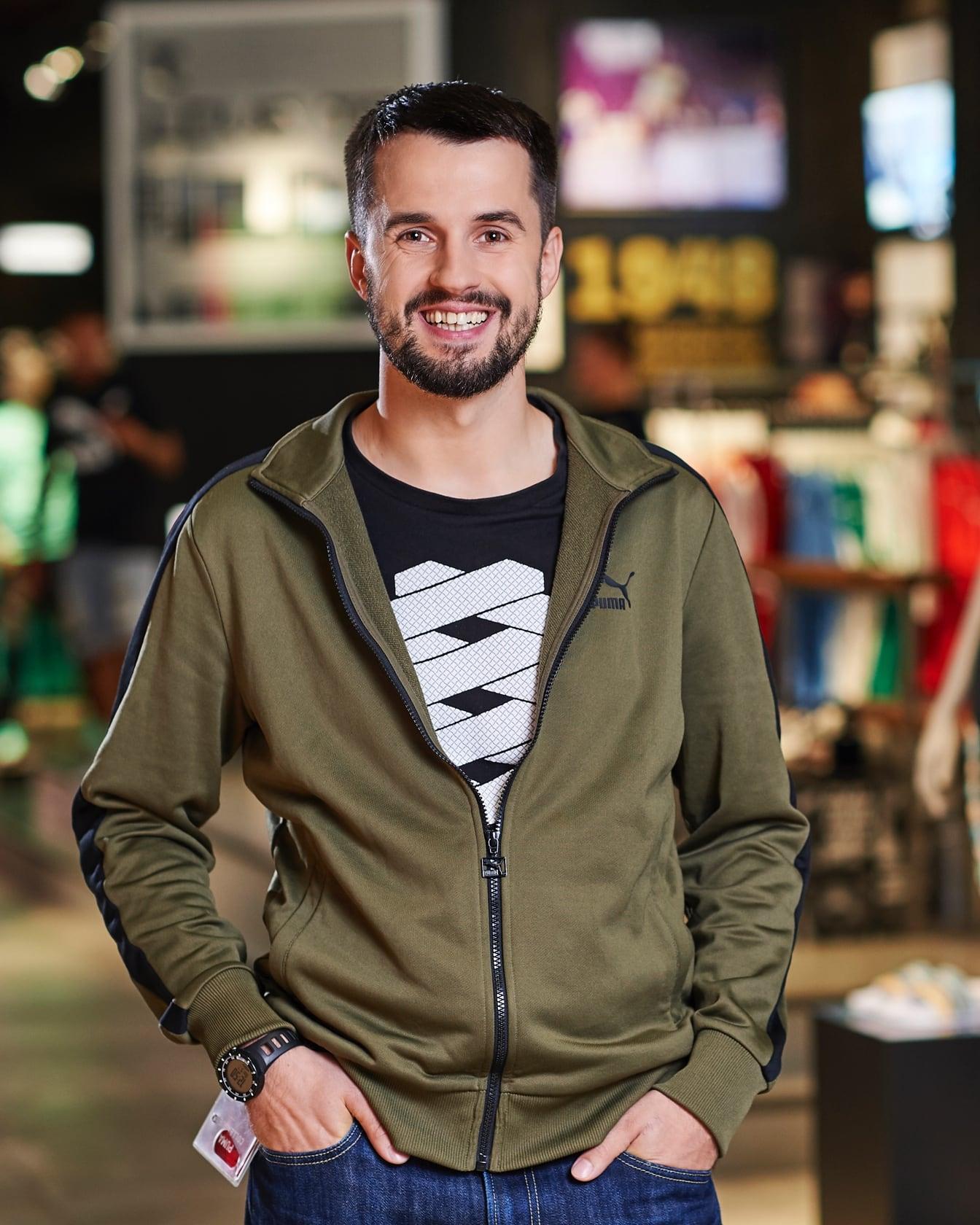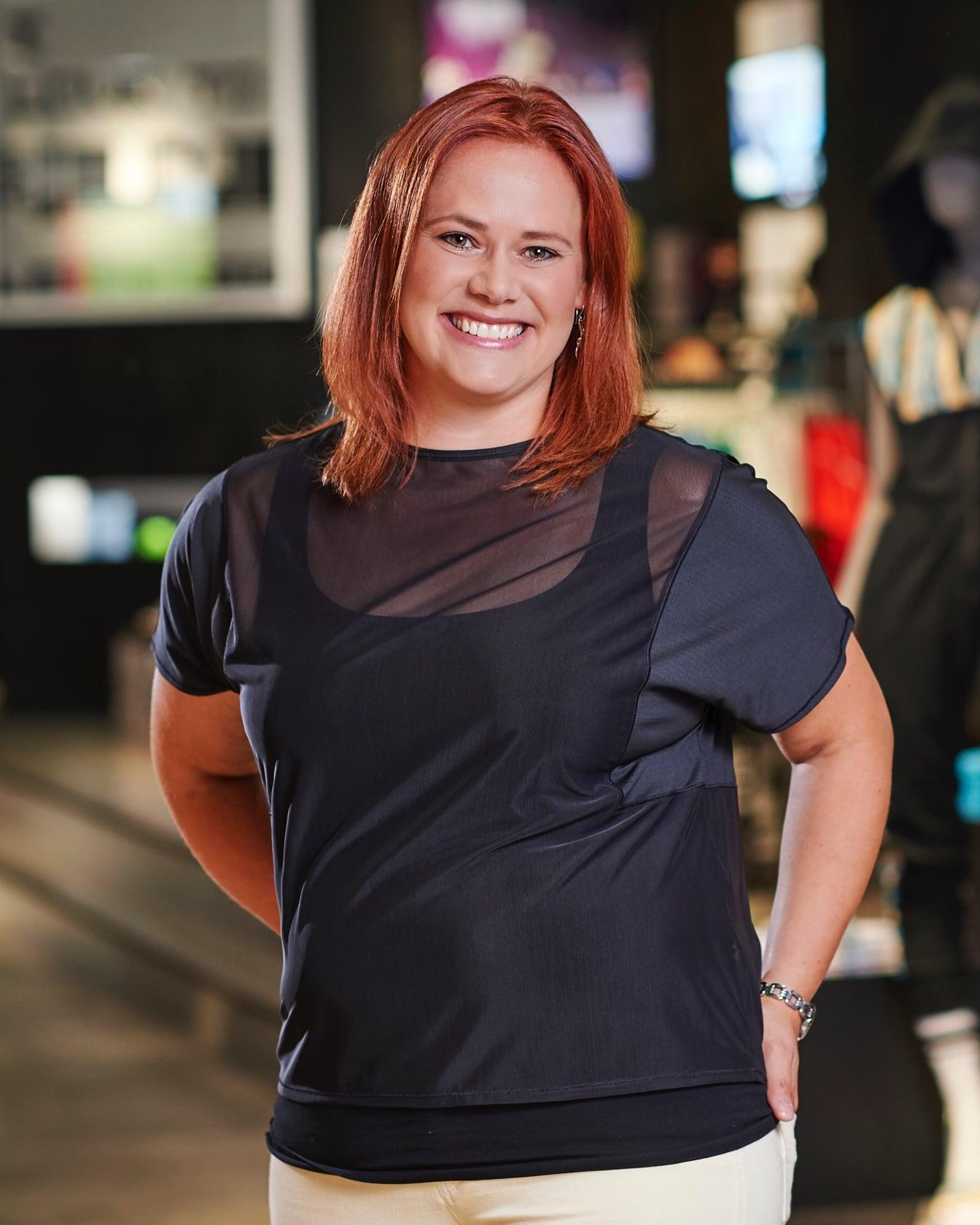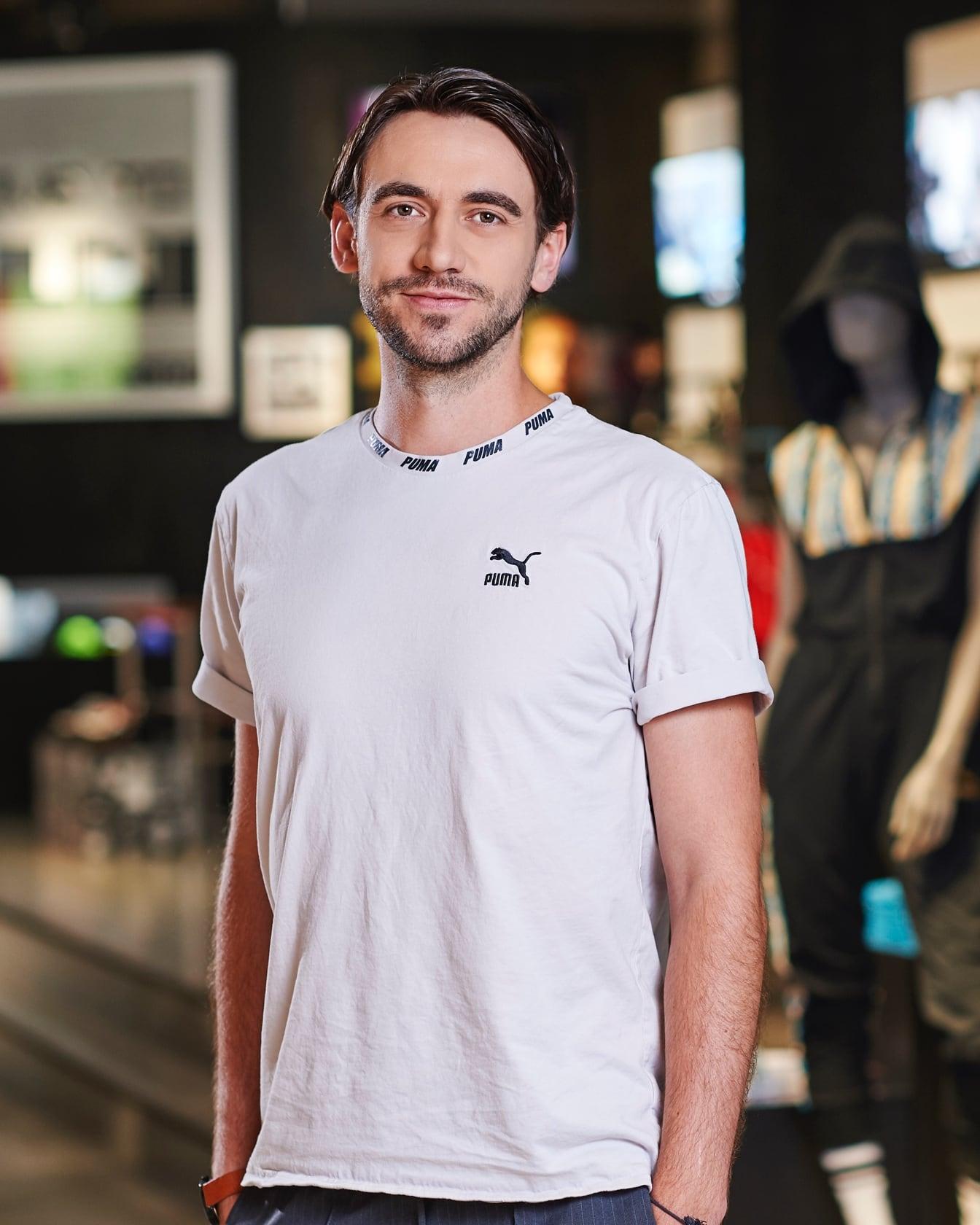 JOACHIM KOHLBACHER, SENIOR MANAGER GLOBAL RETAIL TRAINING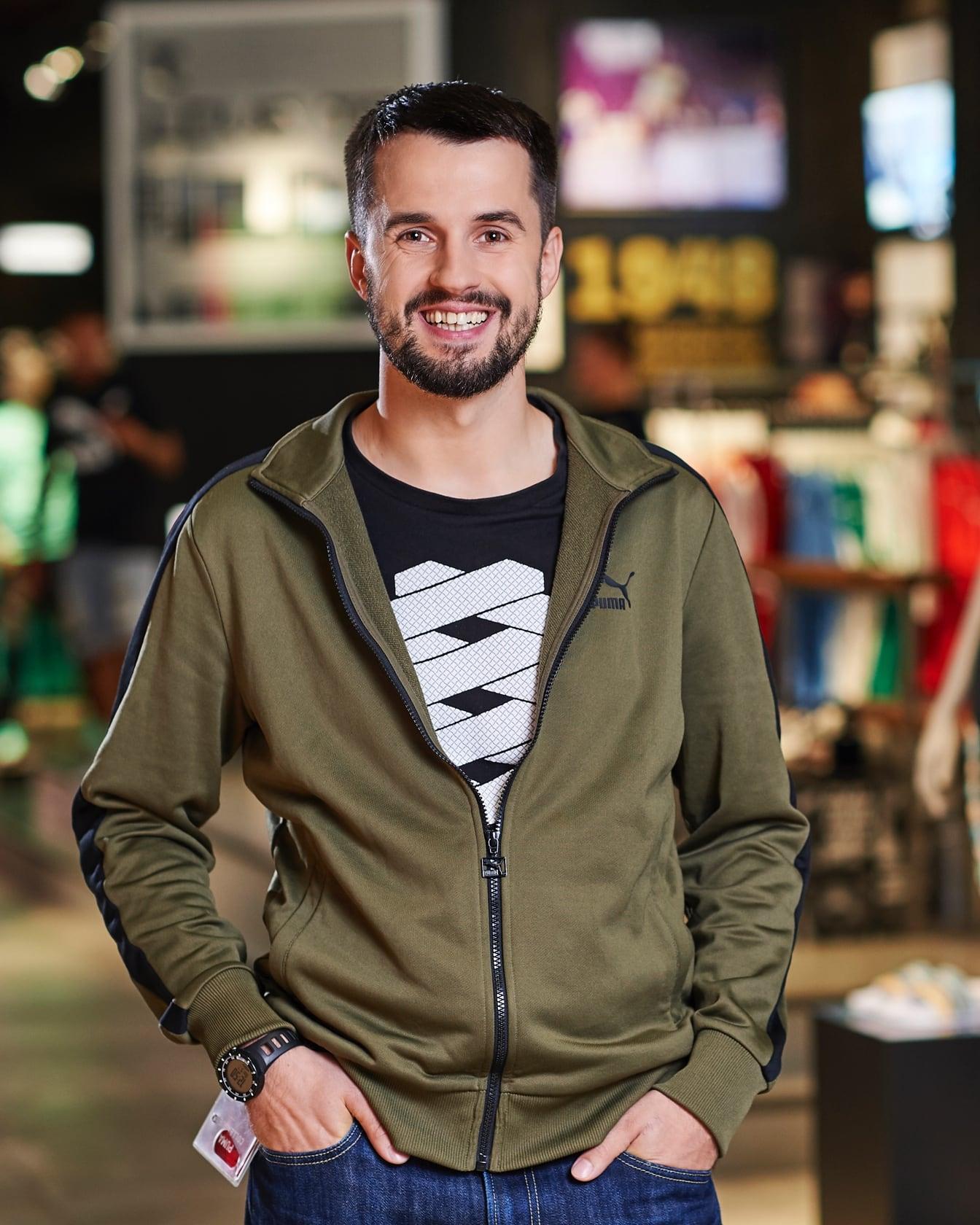 NIKOLAY LUKIN, MANAGER GLOBAL RETAIL DIGITAL LEARNING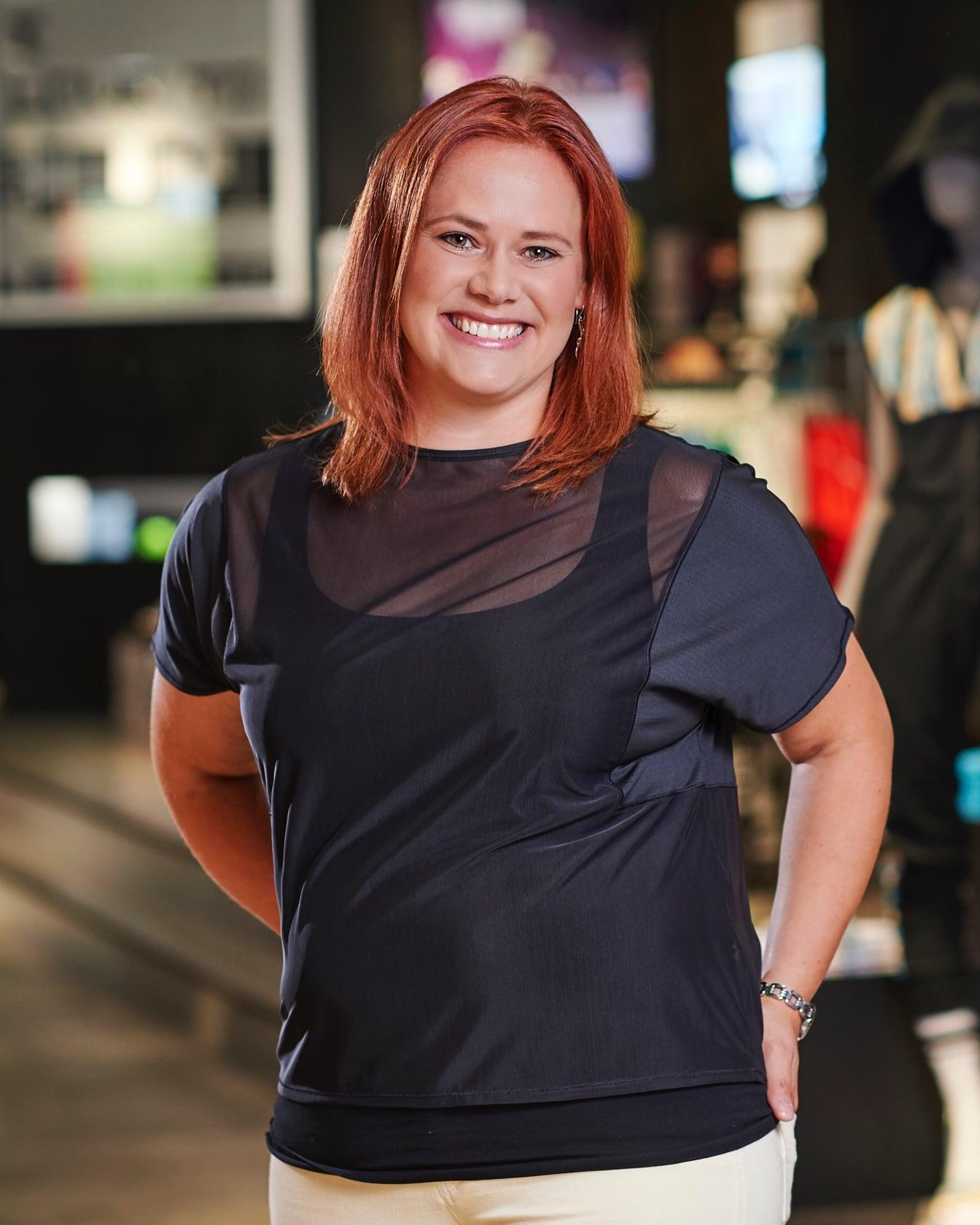 SILKE HARTMANN, PEOPLE & ORGANIZATION PARTNER, GERMANY