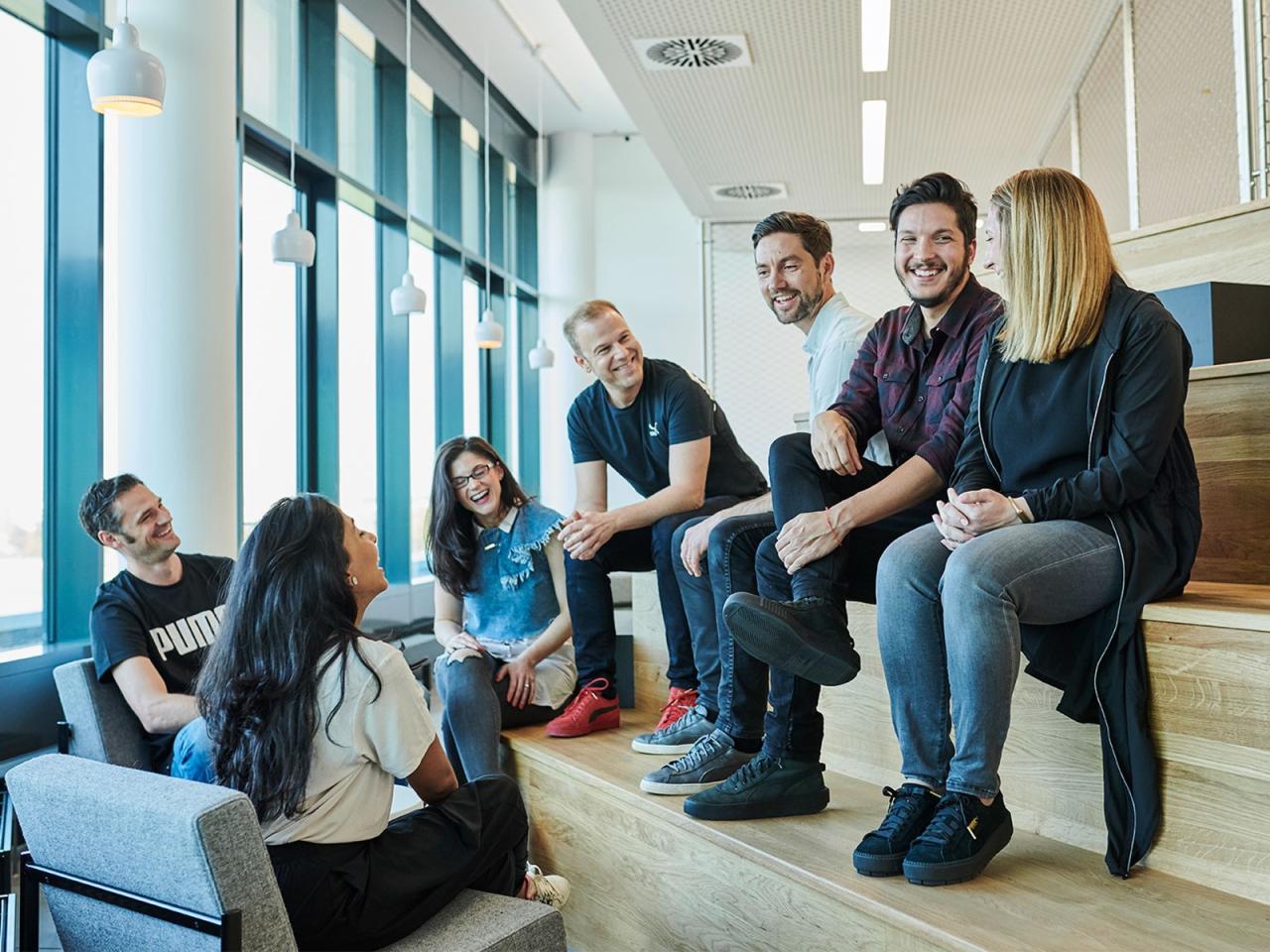 PLAYER MANAGERS
PUMA thrives on the energy of our people. So what drives our people forward, makes PUMA Forever Faster. PUMAs company culture is unique due to the people living the brand, while unlocking its potential through their own. Beside offering the best playing and working field as modern working environment, we are always cheering and encouraging colleagues to aim for high performance by offering them the opportunity to grow. Like in professional sports where top performance is based on excellent training and wellbeing. And it's our responsibility to make sure that PUMA provides that.
PUMA is more than just our professional backgrounds. PUMA is ambition, dedication to the brand and our values, and this reflects in us all. To this end, we as PUMA People and Organization are driven to react fast, while keeping people's needs in mind. Like their need to continuously challenge themselves and unleash their full potential. We connect the dots locally and globally by creating opportunities to develop, raising the bar of leadership and keeping an ear on trends to inspire and challenge the status quo of the organization, and shaping them further.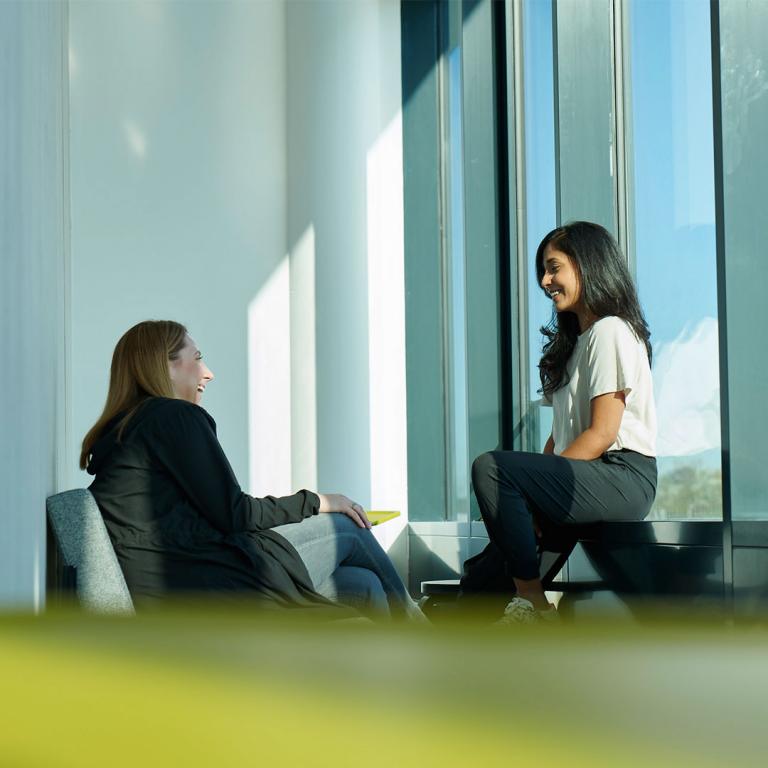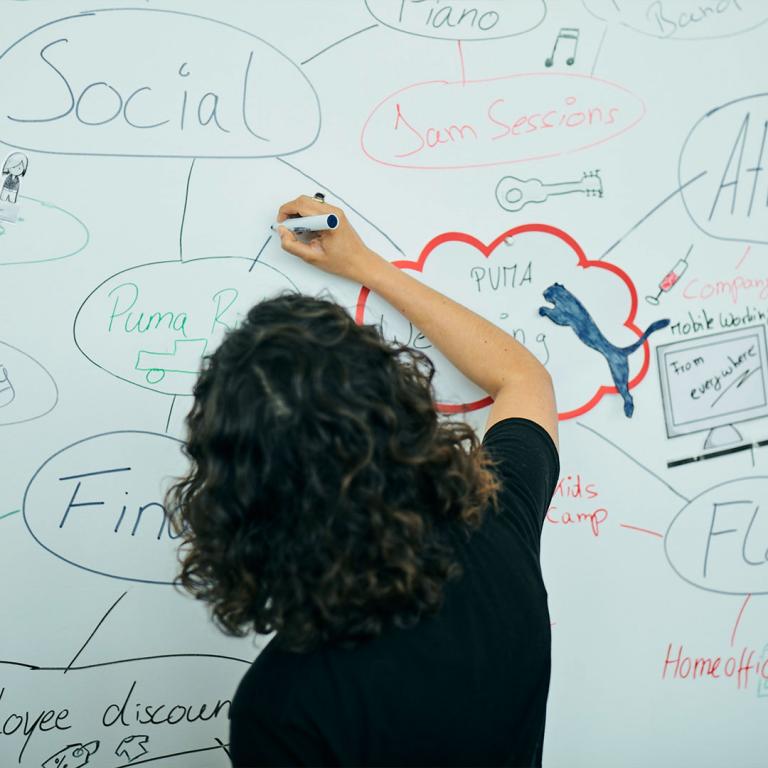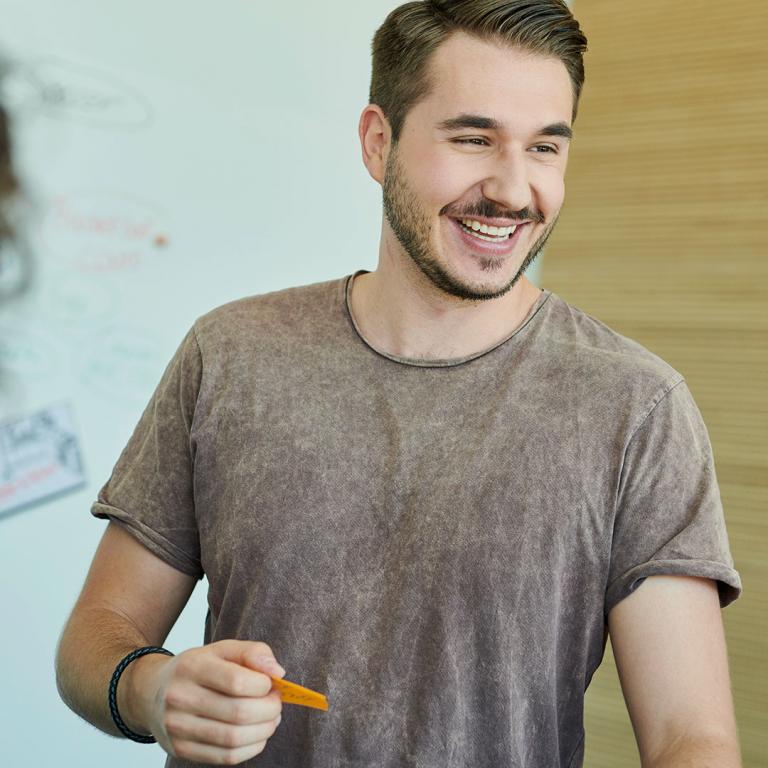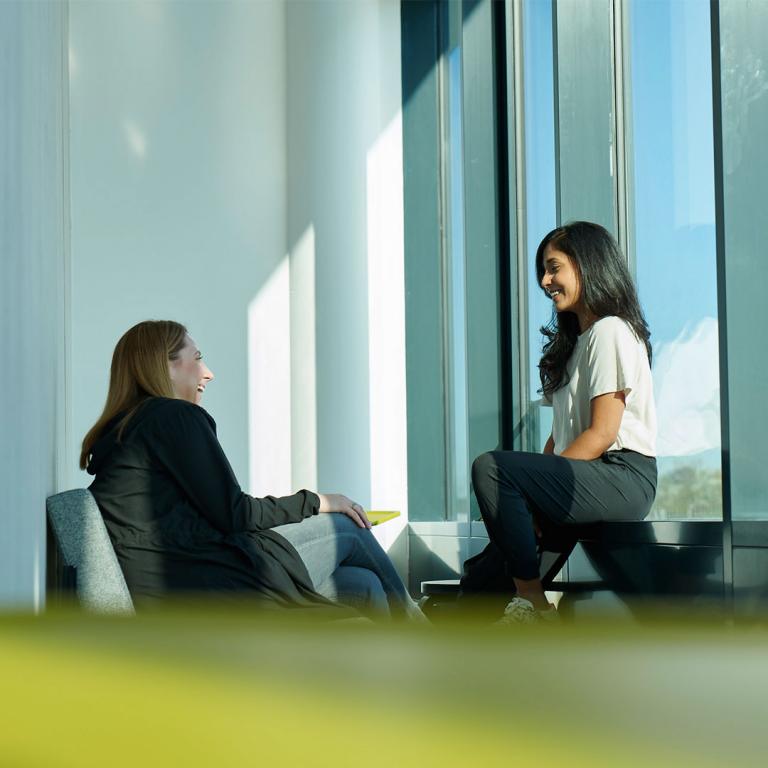 FIND THE RIGHT PEOPLE
In our unique culture, we need external and internal talents with the ideas, innovations and dedication to move PUMA forward. For this, we are always connecting with professionals and graduates, and internal talents, ready to take the next step.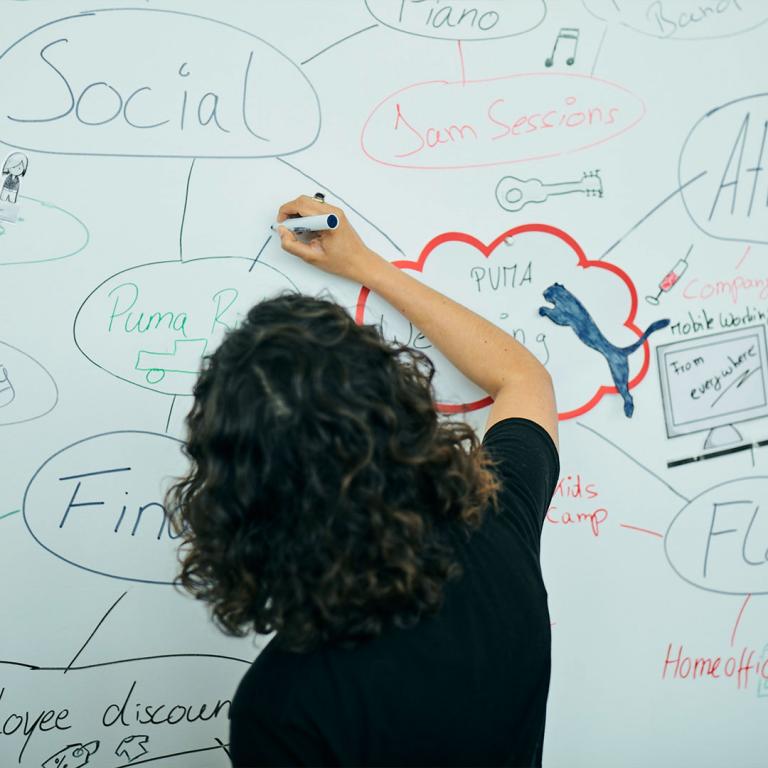 BUILD THE TEAM
We never stop, always looking to shape the organization to be Forever Faster in all areas. Therefore, PUMA People and Organization partners closely with all functions to move our people forward, acting as approachable business partners.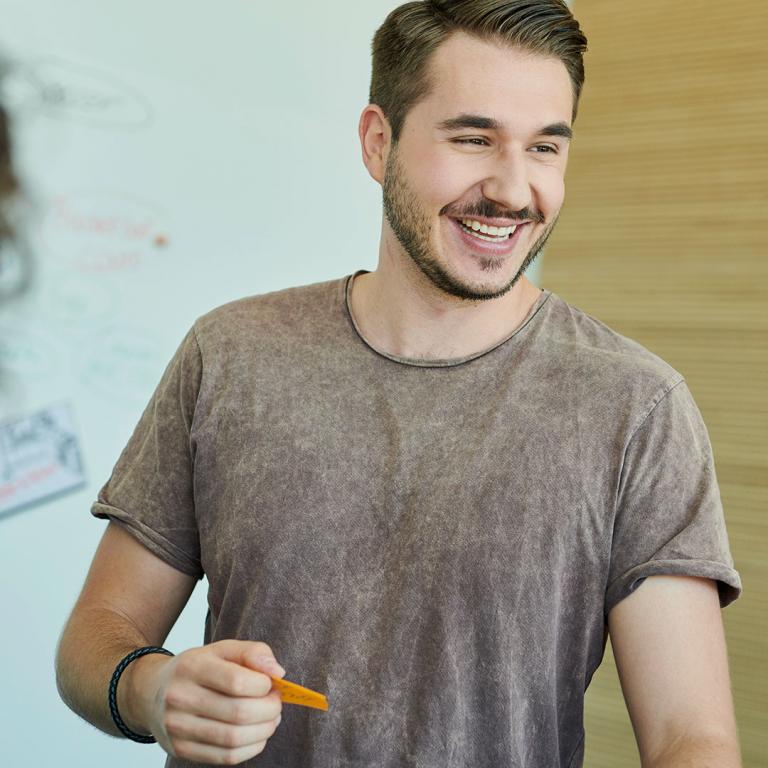 BE A SPARRING PARTNER
Inspired by our athletes, we know training and development is essential for success. We support our employees to grow beyond their limits, offering a wide range of fixed and tailored training courses and workshops, both on-site and online.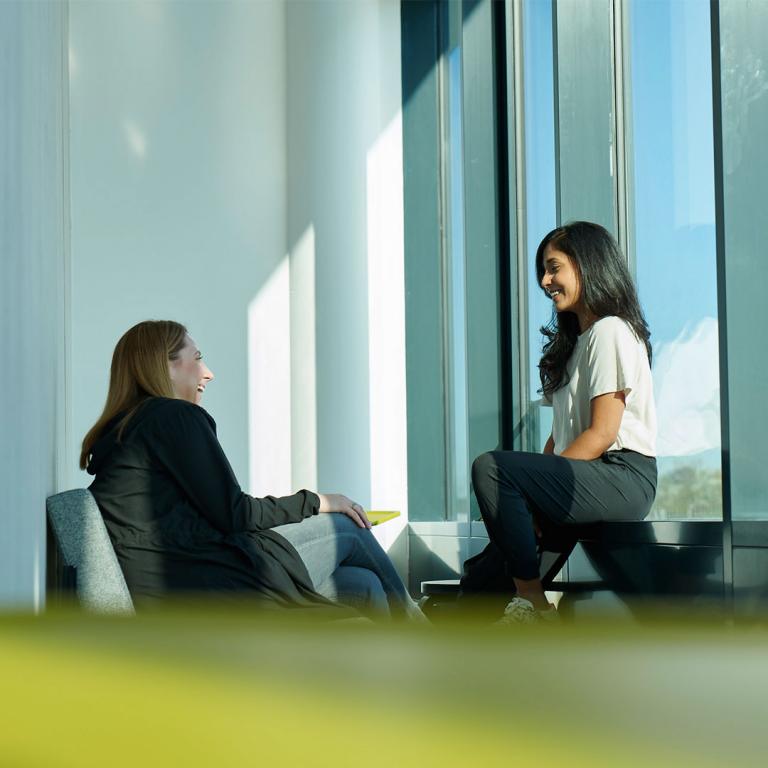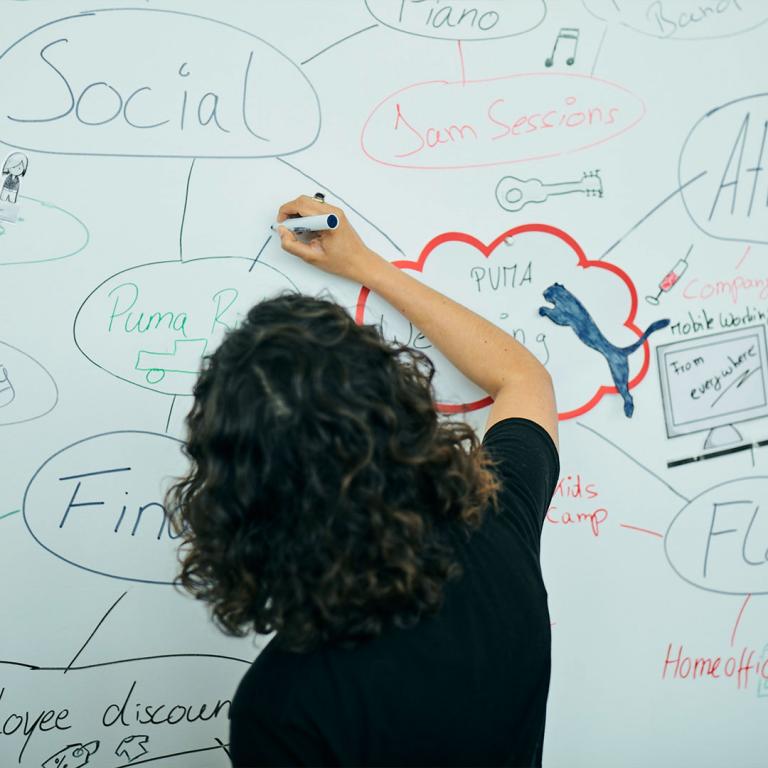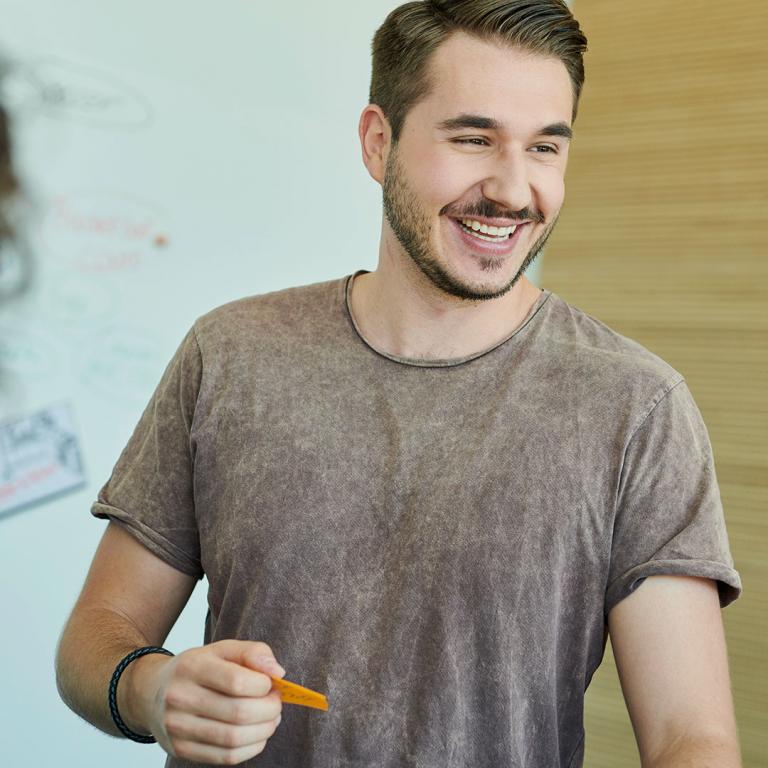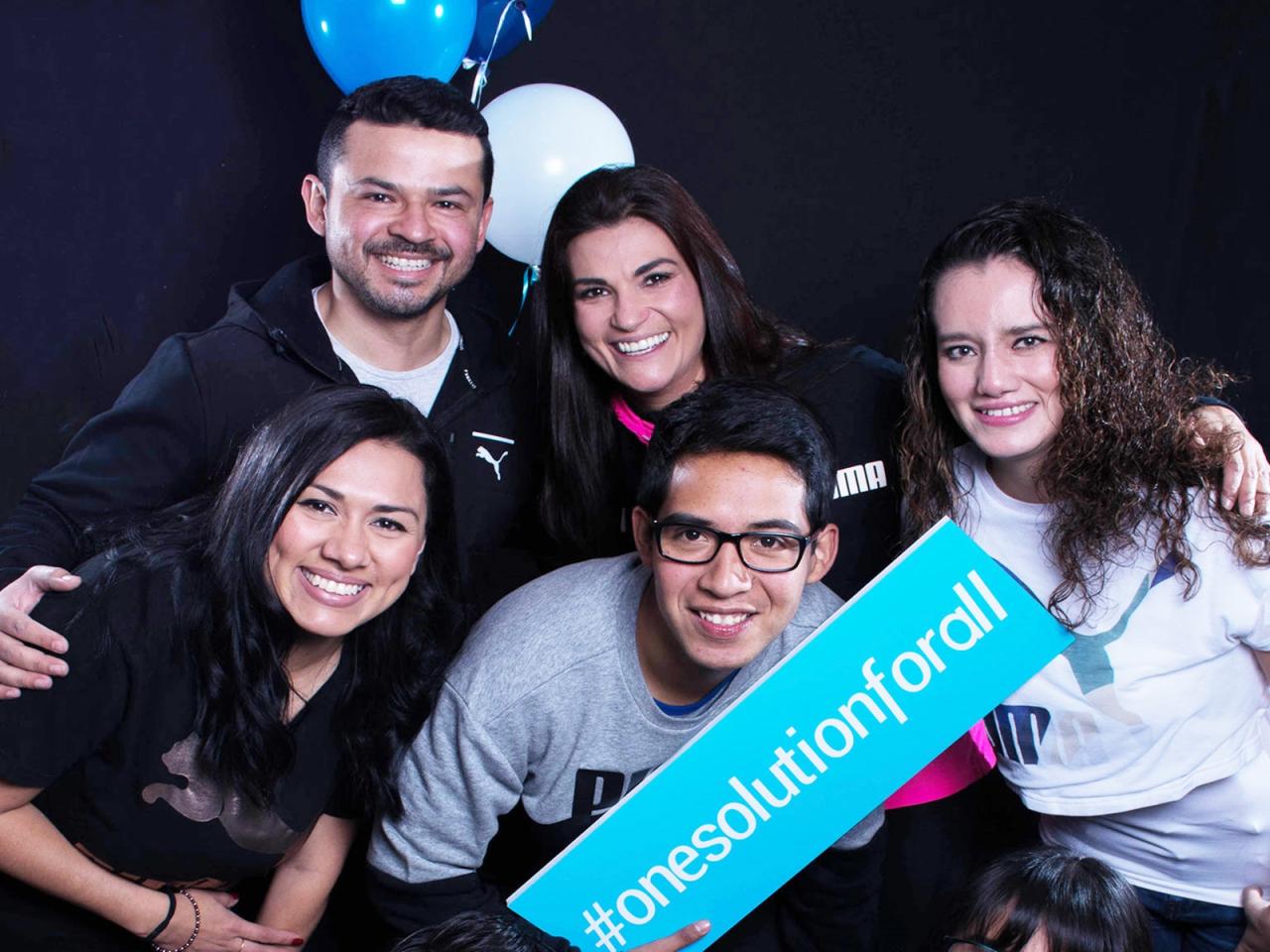 WORKDAY – DIGITAL PEOPLE MANAGEMENT
With implementing Workday – a leading, global scale, fully integrated People Management system – we achieved a major milestone in becoming digital. Now, all people-related information is available on a single platform across all global entities, enabling us to run nearly all people-relevant processes digitally. Having 24/7 real-time access to their data, our employees worldwide can manage all their organizational documents. Having the opportunity to handle their own personnel profile, and to update their work experience and qualifications at any time, keeping them visible within the organization. And, in addition, Workday is a great tool supporting our managers to lead their teams by providing quick insights through dashboards and detailed employee information.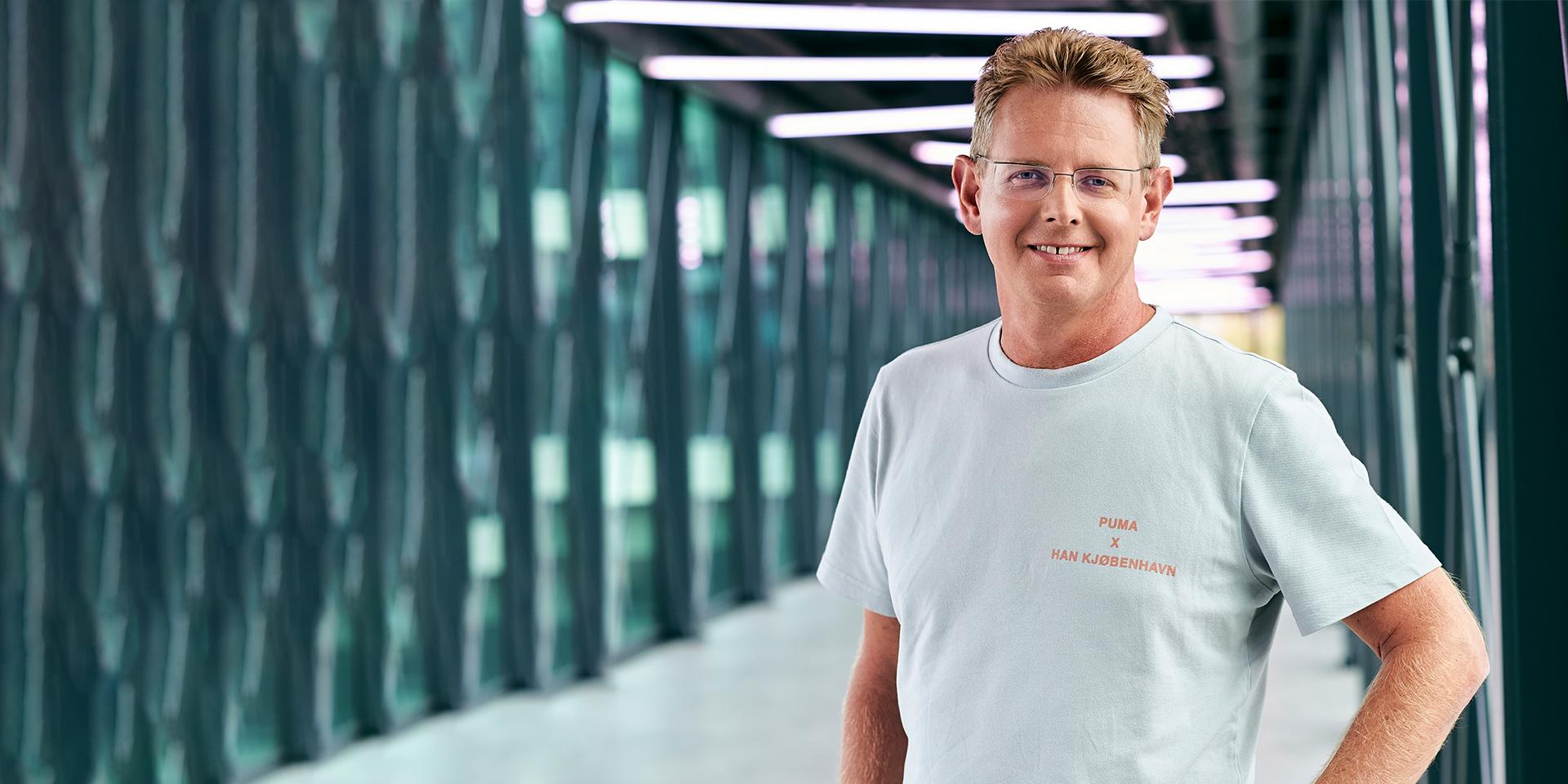 At PUMA we are convinced that our success is defined by all our employees and that every employee at PUMA can thrive, develop and be themselves when working here. This is expressed through our Employer Value Be You, which stands for our aim & ambition to have a truly diverse workforce with equal opportunities and a strong sense of belonging. We call it PUMA Family.
DIETMAR KNOESS
, GLOBAL DIRECTOR PEOPLE & ORGANIZATION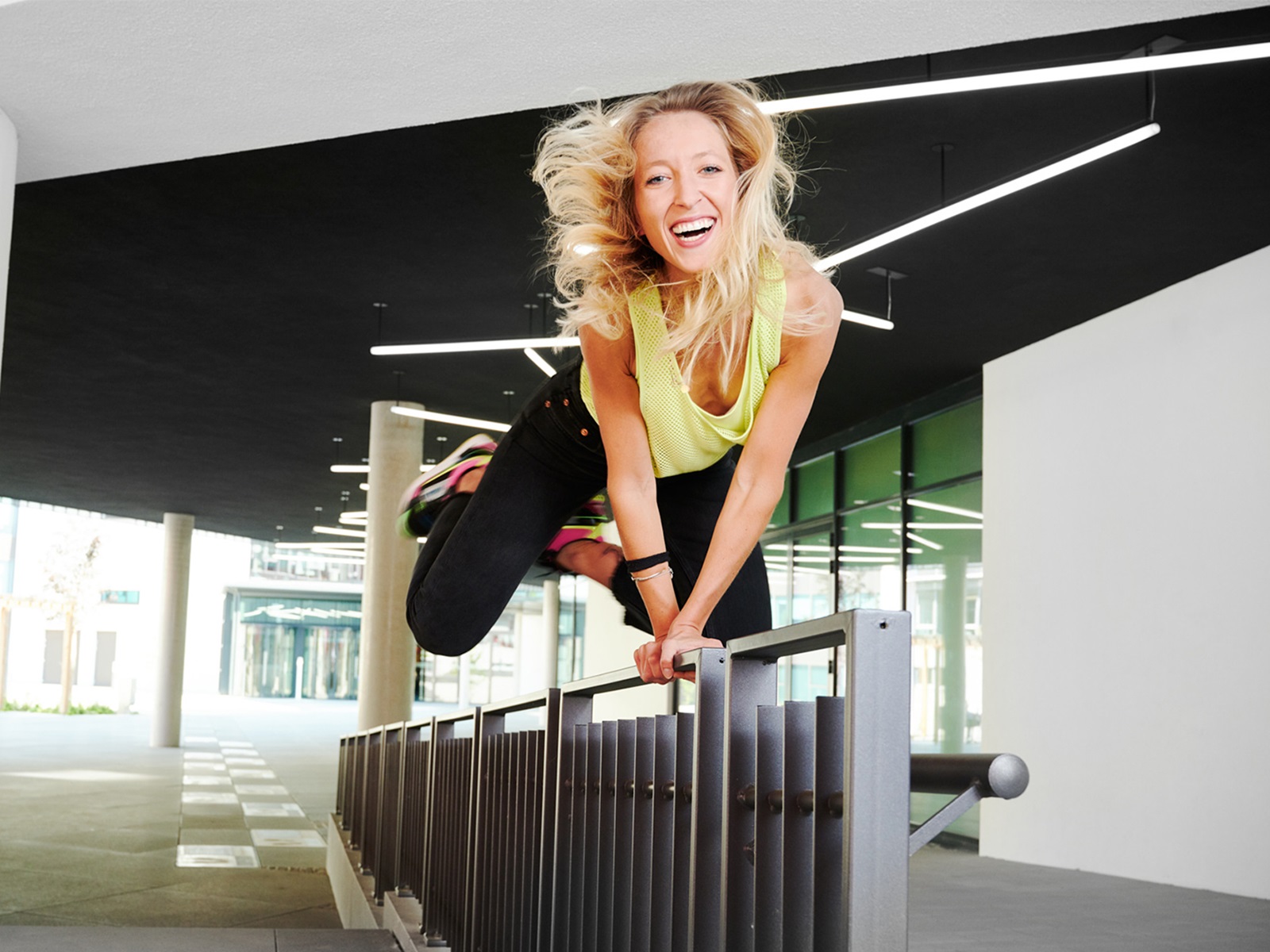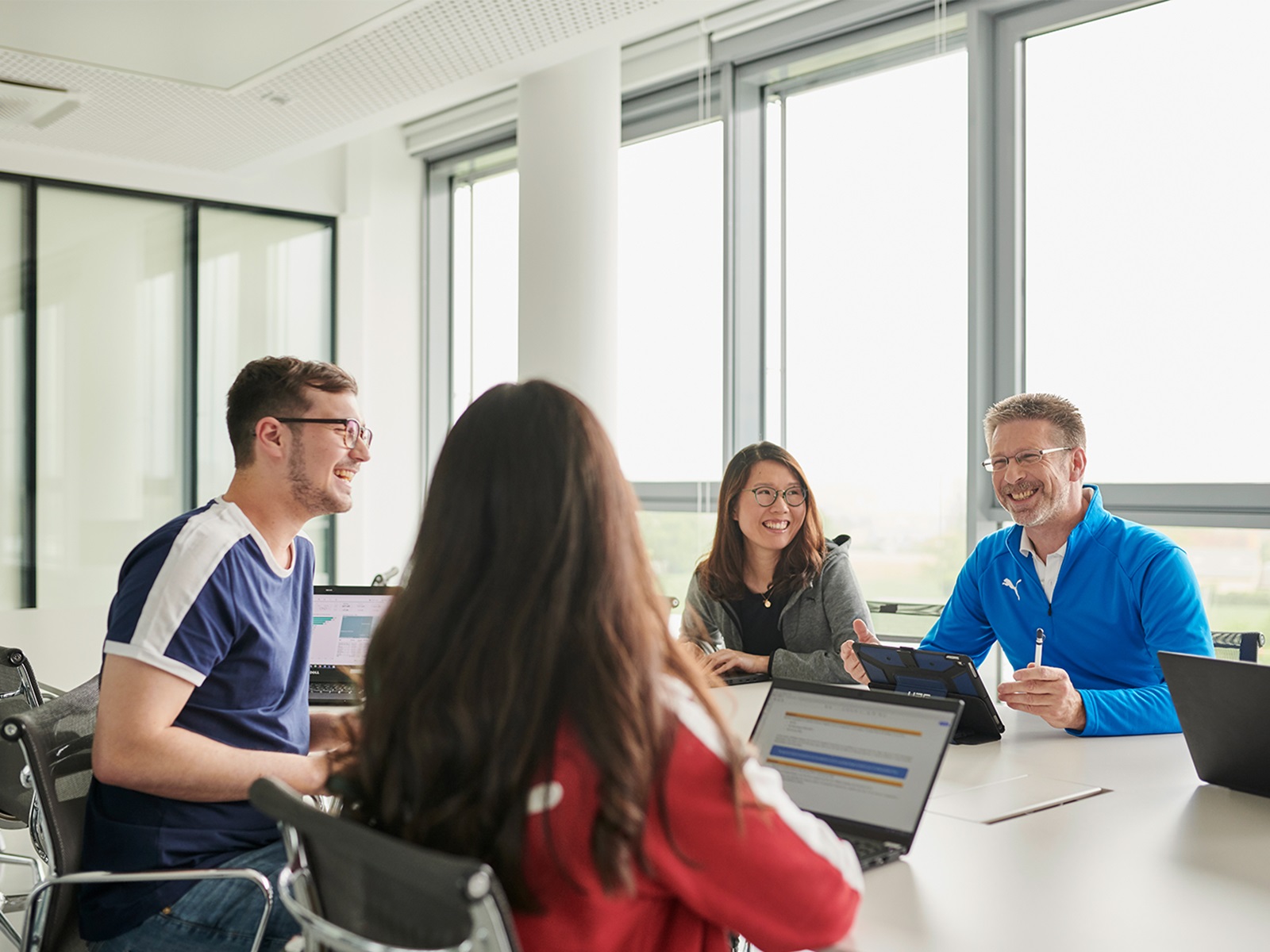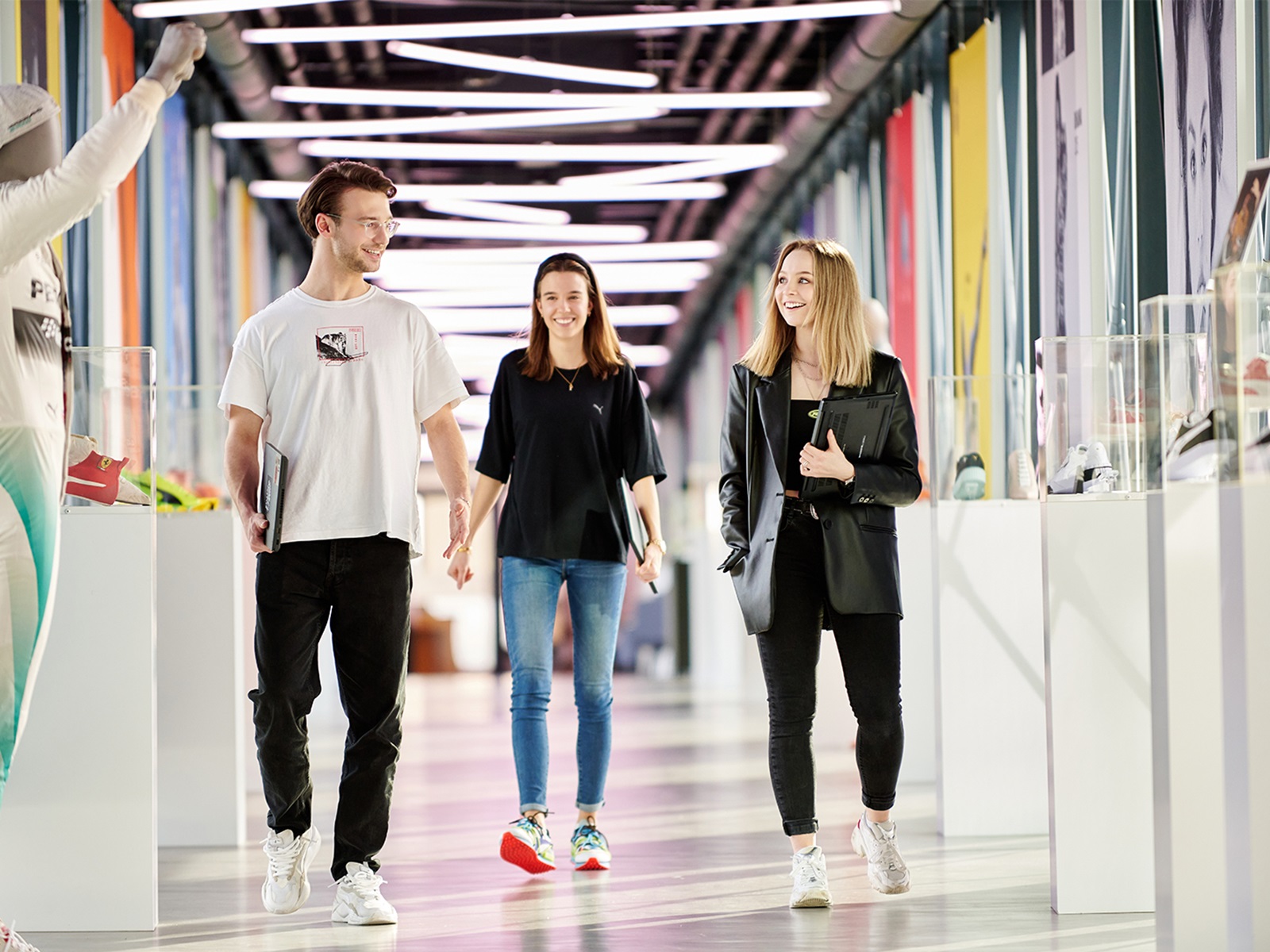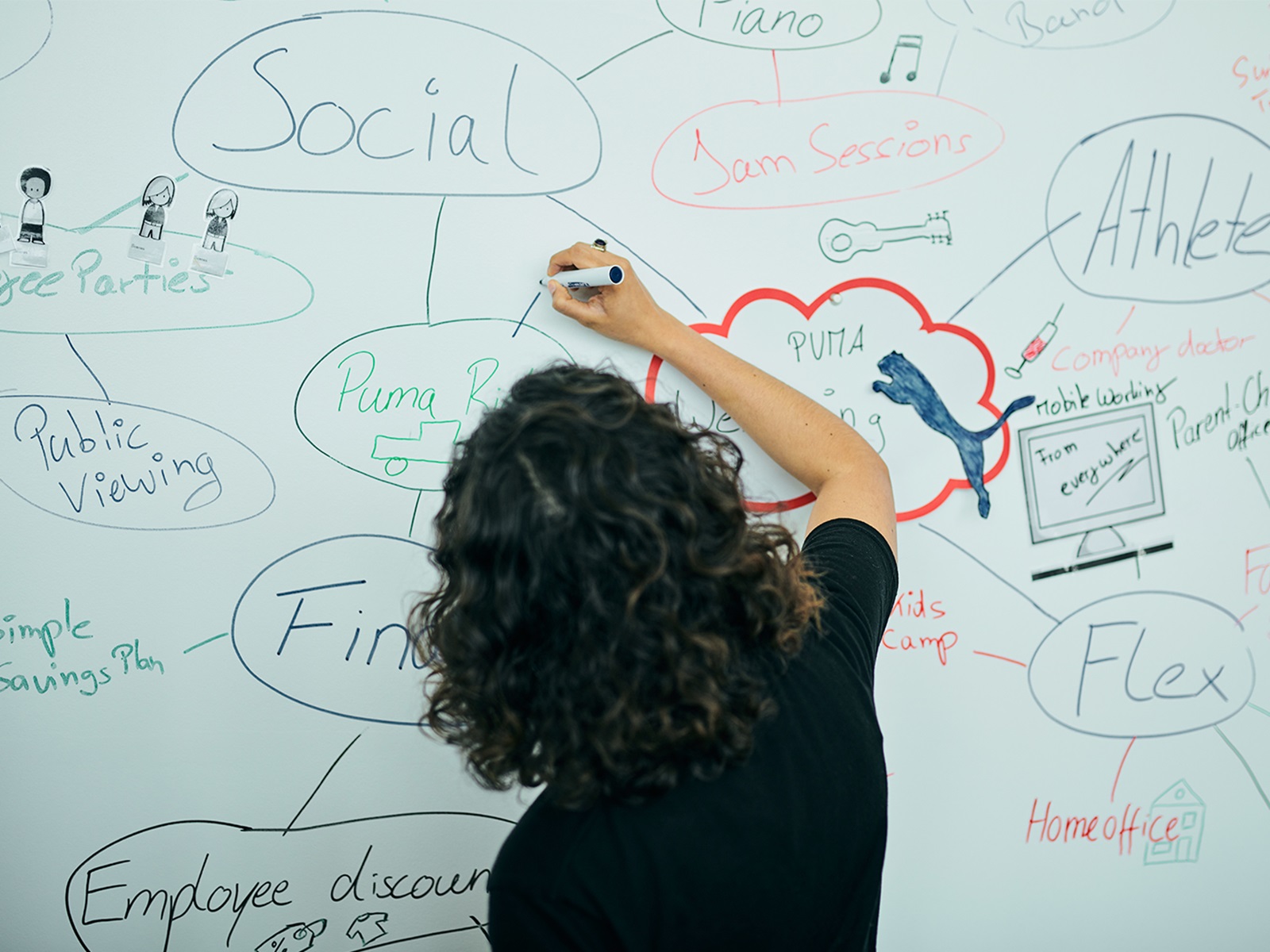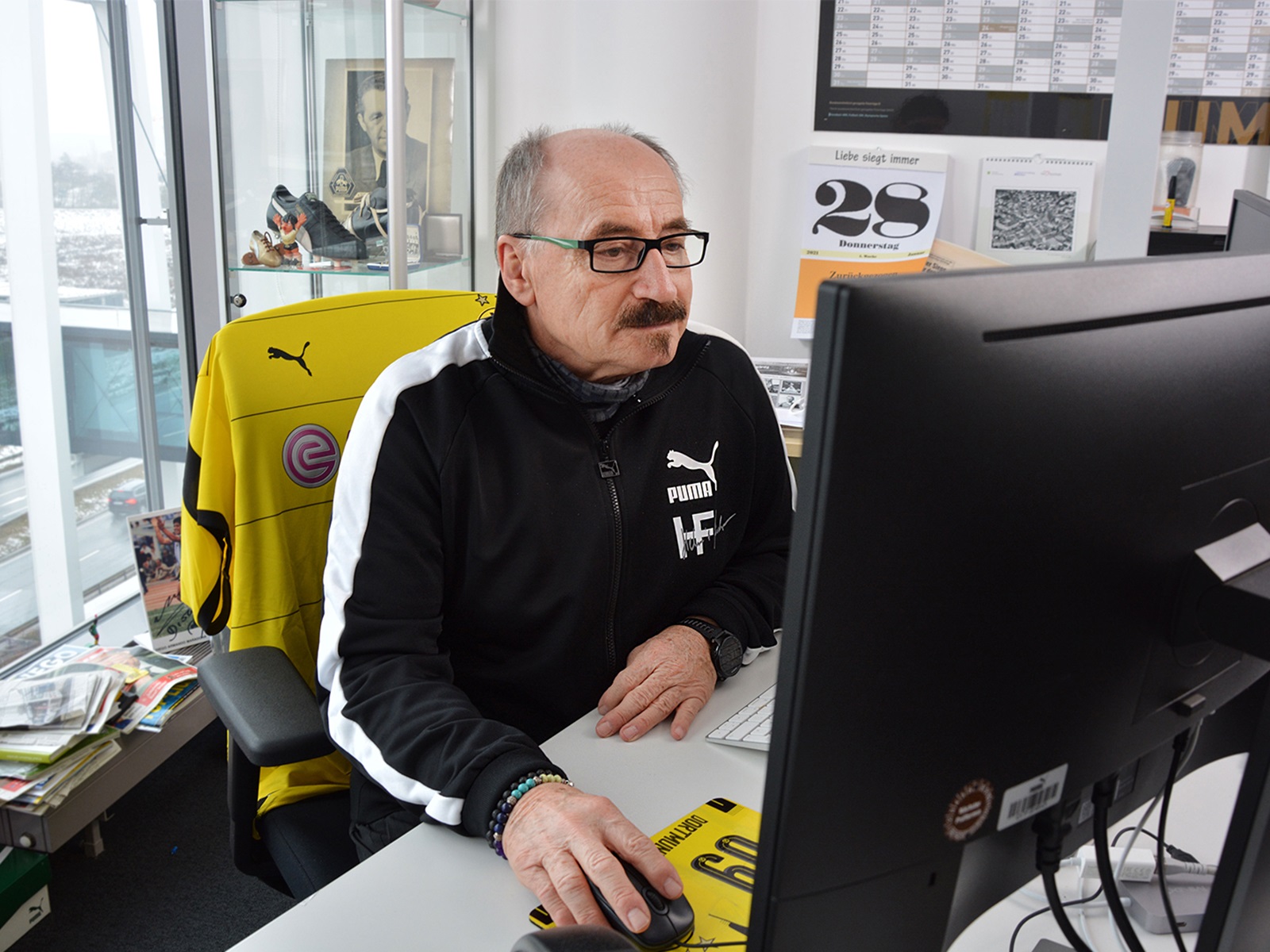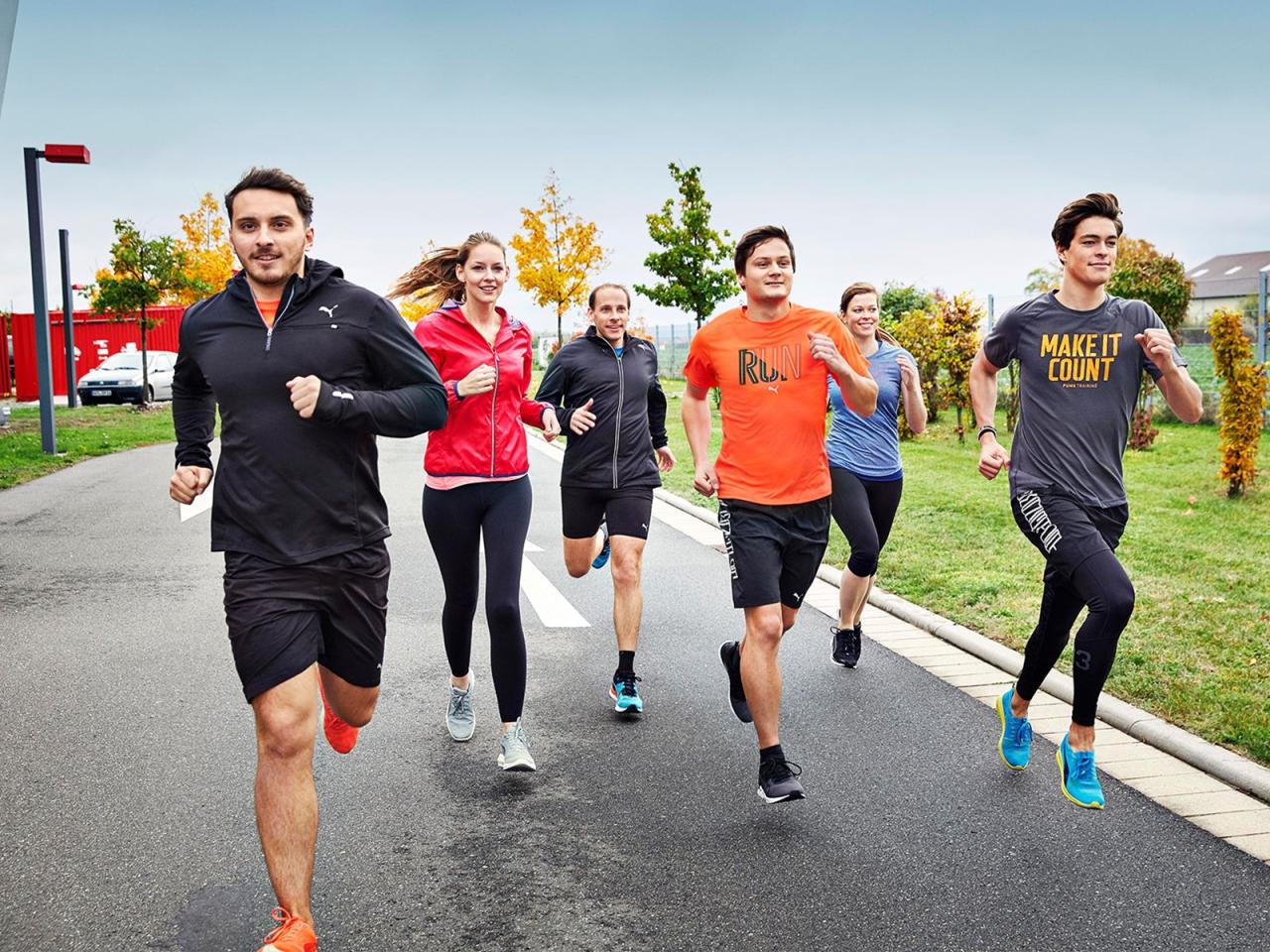 WELLBEING FOR OUR EMPLOYEES
The Wellbeing of our employees is very important to us – we want PUMA to be an even more attractive place to work, where we all enjoy spending time. Therefore, all our Wellbeing@PUMA initiatives have one thing in common: offering a range of services and benefits that make PUMA employees feel good and healthy. Its our belief that employees are more motivated and productive at work when they feel well – both mentally and physically – and keep a healthy work-life balance.