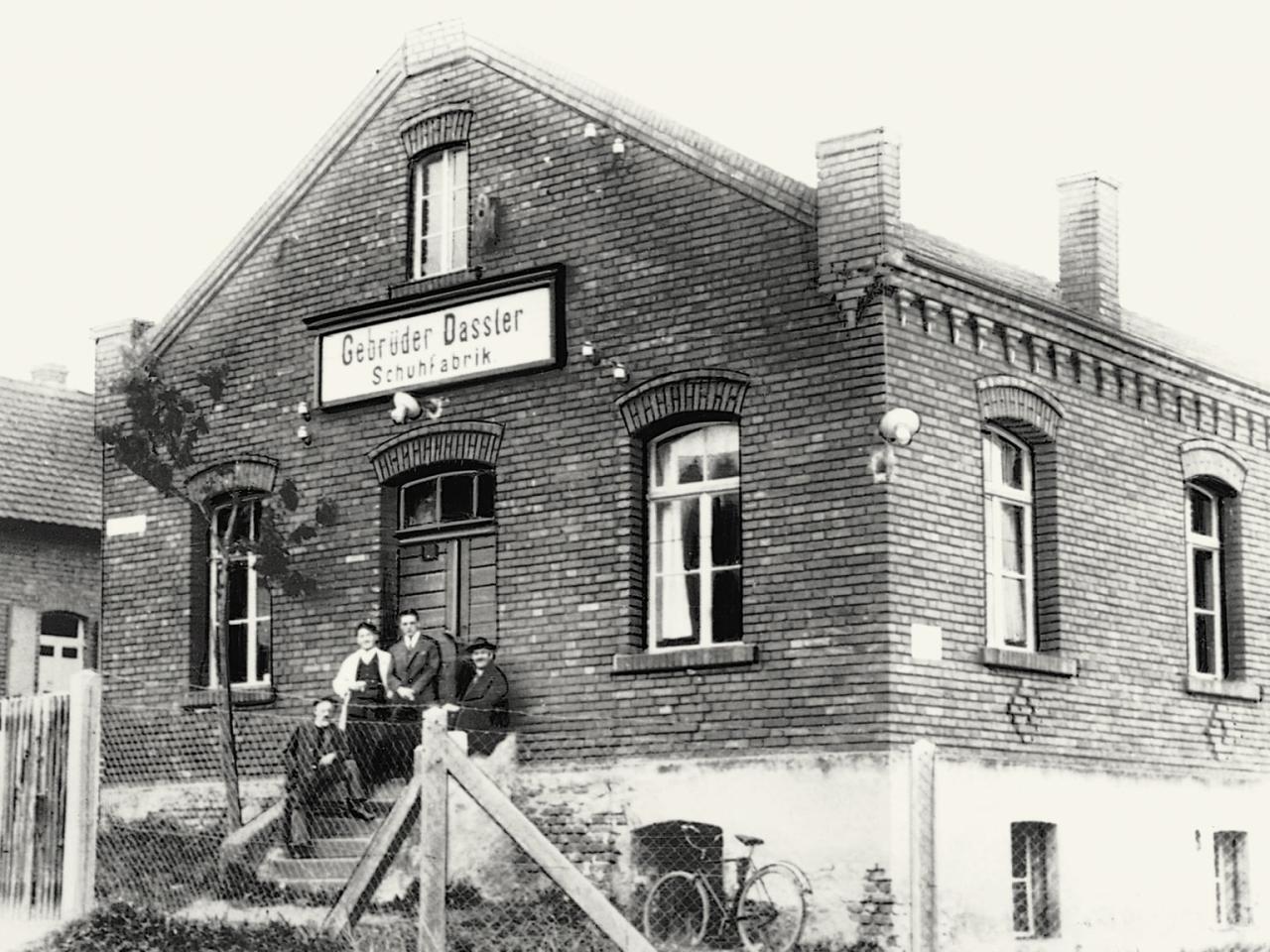 the dassler brothers
The first step in a long history driven by speed and performance is marked by brothers Rudolf and Adolf Dassler who founded the company "Gebrüder Dassler Schuhfabrik" (Dassler Brothers Shoe Factory) in their hometown Herzogenaurach, Germany. In doing so, the world capital of sport shoes is born.
The brothers start their factory in their parents' home in 1919, moving into a proper facility in 1924. While there were other, smaller factories scattered throughout the town, many did not manage to survive past the 1950s and 60s.
Within the first few years, their products become well known and the majority of German athletes wear "Gebrüder Dassler" spikes at the Summer Olympic Games in Amsterdam, 1928. In 1936, Jesse Owens wins four gold medals at the Olympic Games in Berlin wearing Dassler spikes. Seven gold and five bronze medals soon followed for other world class athletes. Two World and five Olympic records are the first records to be broken in Dassler shoes, signifying the brother's international breakthrough. 
1948
NEW BEGINNINGS
28 years after founding their company, the Dassler brothers fall out and go their separate ways. Rudolf Dassler moves into another building belonging to the family. Together with 14 employees, he transforms this storage facility into a factory and founds his own company – the "Schuhfabrik Rudolf Dassler (RUDA)".
Rudolf Dassler's company is registered as a business in January 1948. Operations commence on June 1, 1948. Four months later on October 1, 1948, the PUMA brand is born and registered at the German Patent and Trademark Office. In December 1948, Rudolf Dassler announces his decision to name the company "PUMA Schuhfabrik Rudolf Dassler" in a letter to partners and customers. The details of the new company are added to Germany's commercial register on January 14, 1949.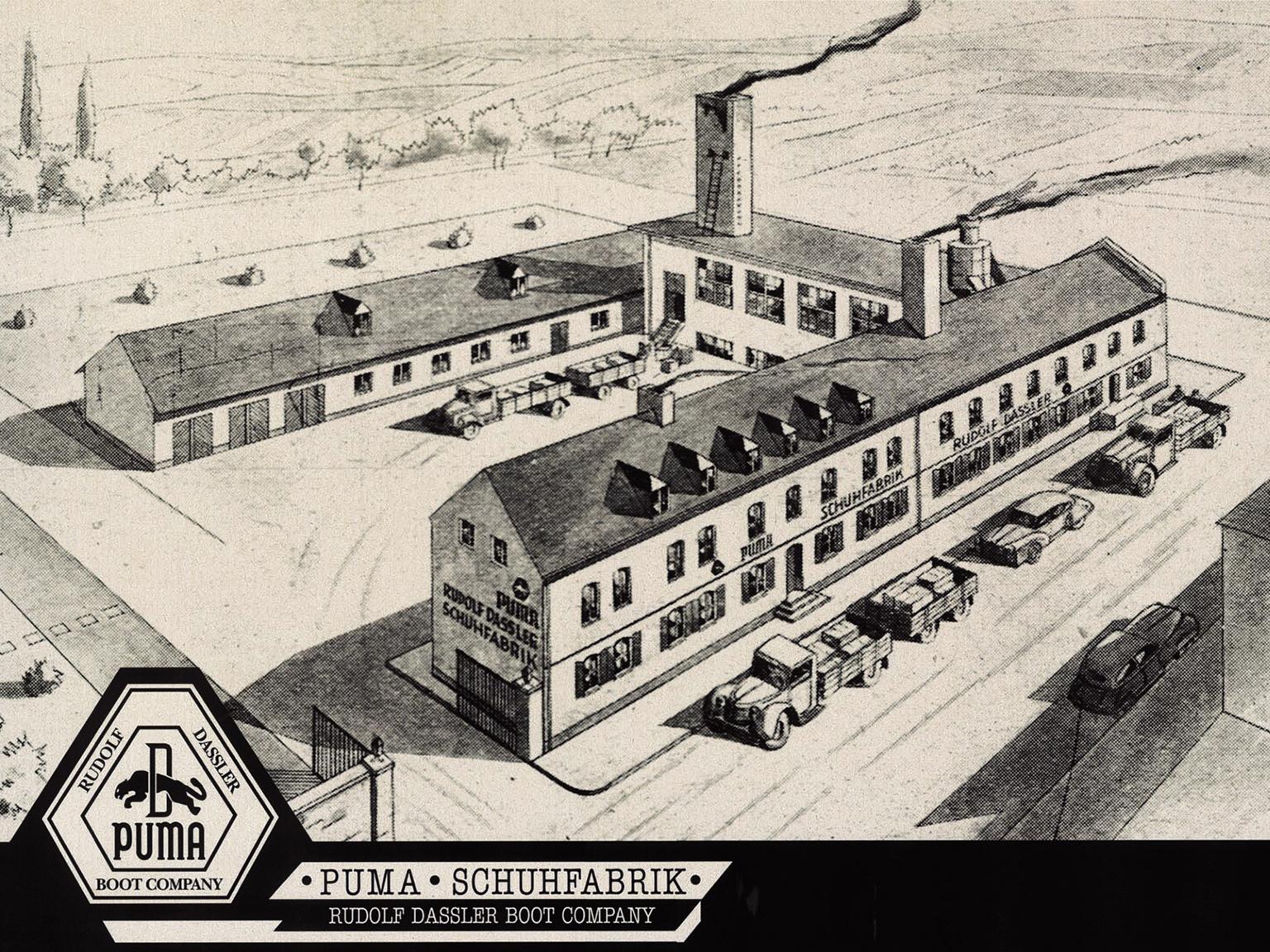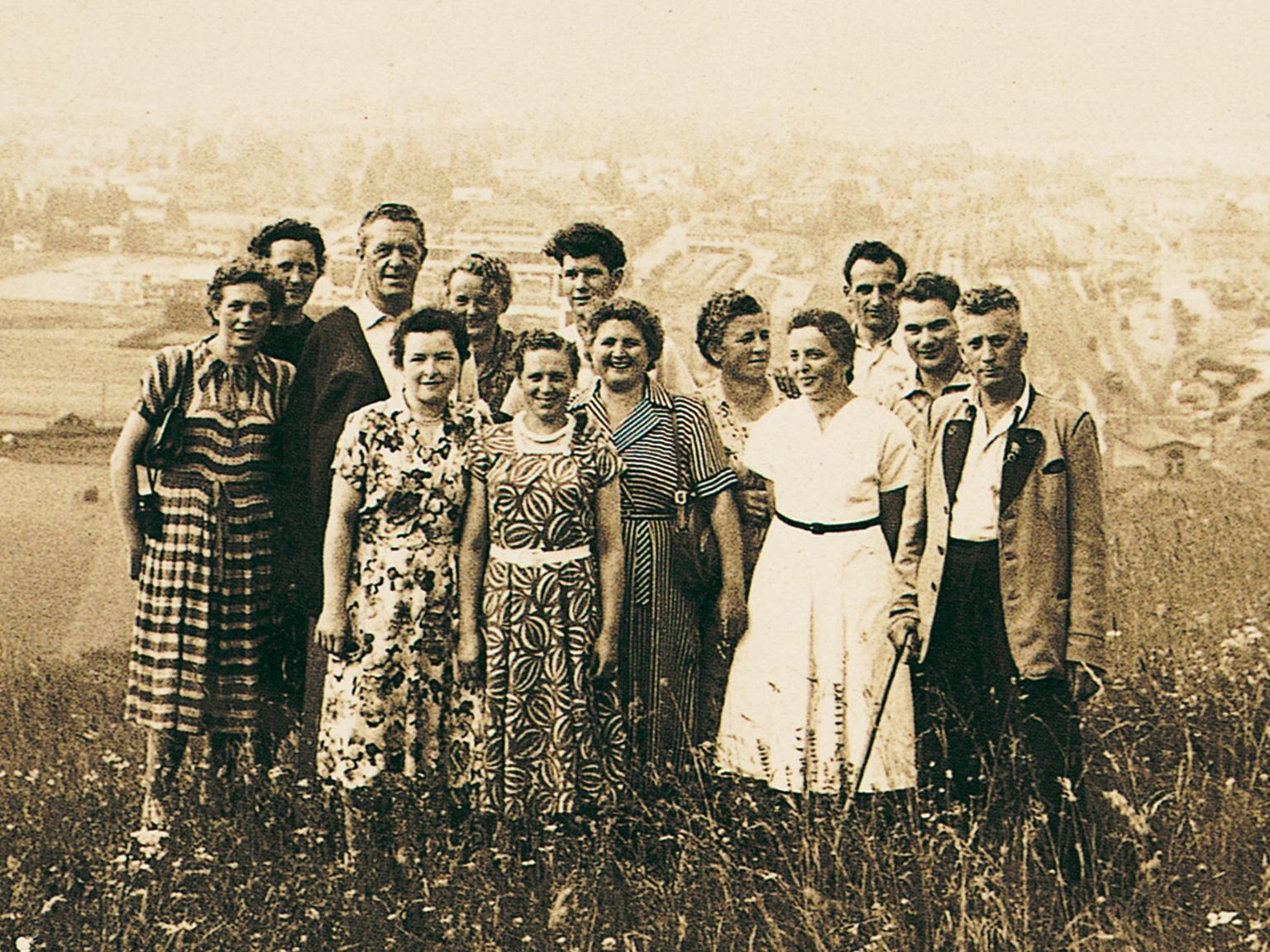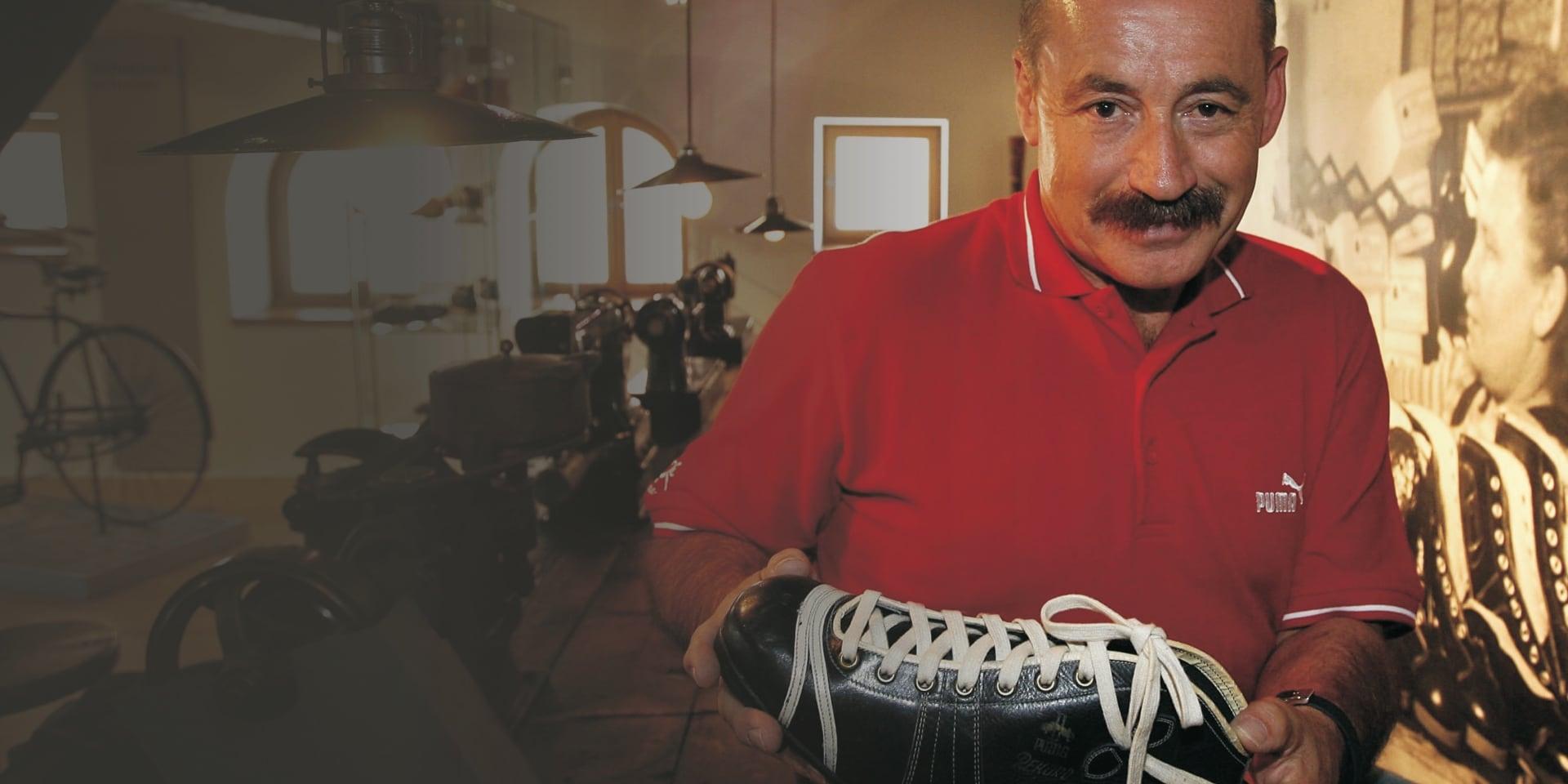 Herzogenaurach has been a shoe makers town since the middle ages. And over the years it has developed into the world's sport shoe capital.
MR. PUMA
HELMUT FISCHER
1952
INNOVATING FOOTBALL
After the major success of PUMA's first football boot the ATOM in 1950, the launch of the SUPER ATOM in 1952 causes a stir. Rudolf Dassler collaborates with experts, such as West Germany's national coach Sepp Herberger, to develop the world's first boot with screw-in studs. This marks the beginning of PUMA's football heritage.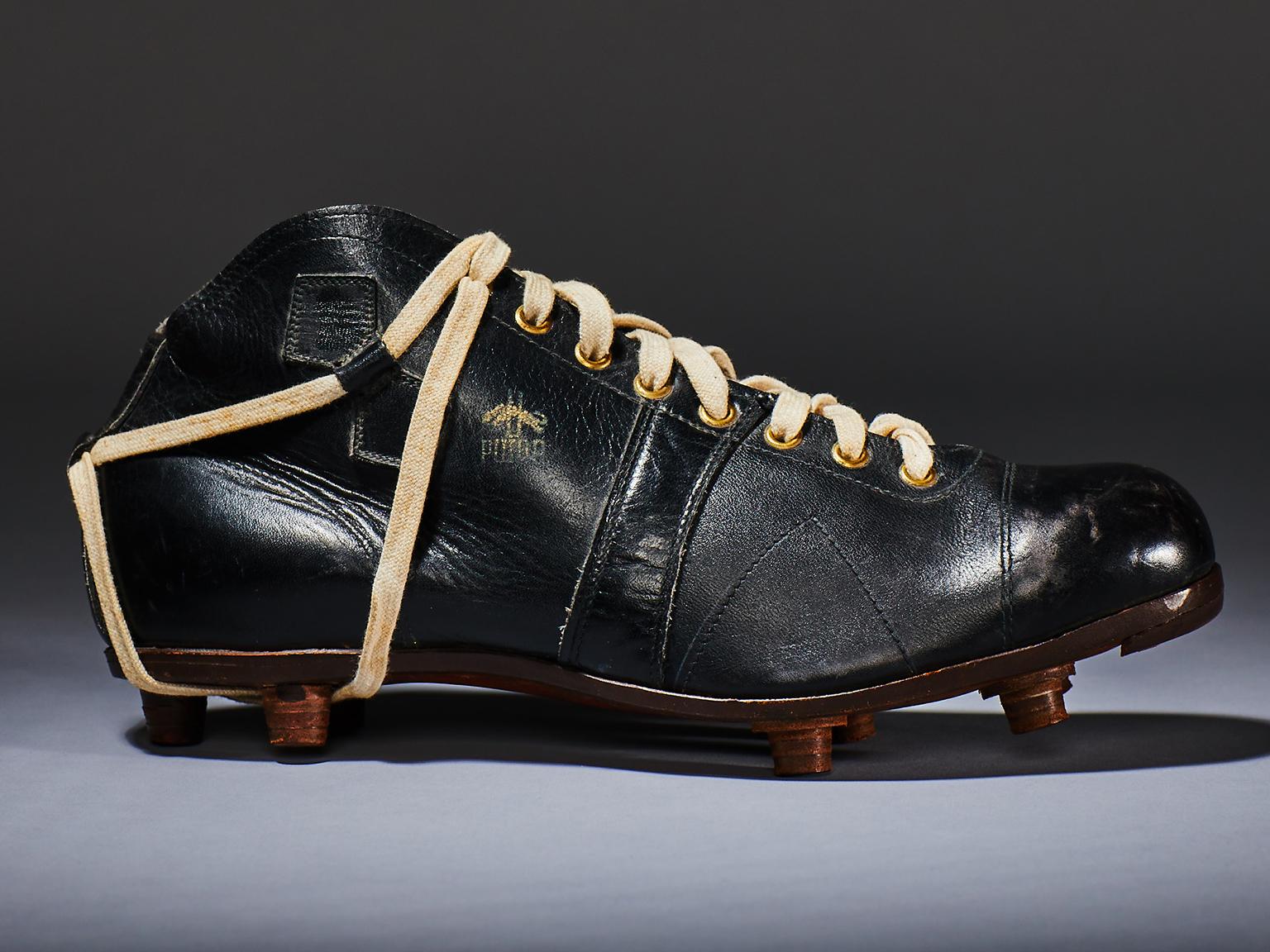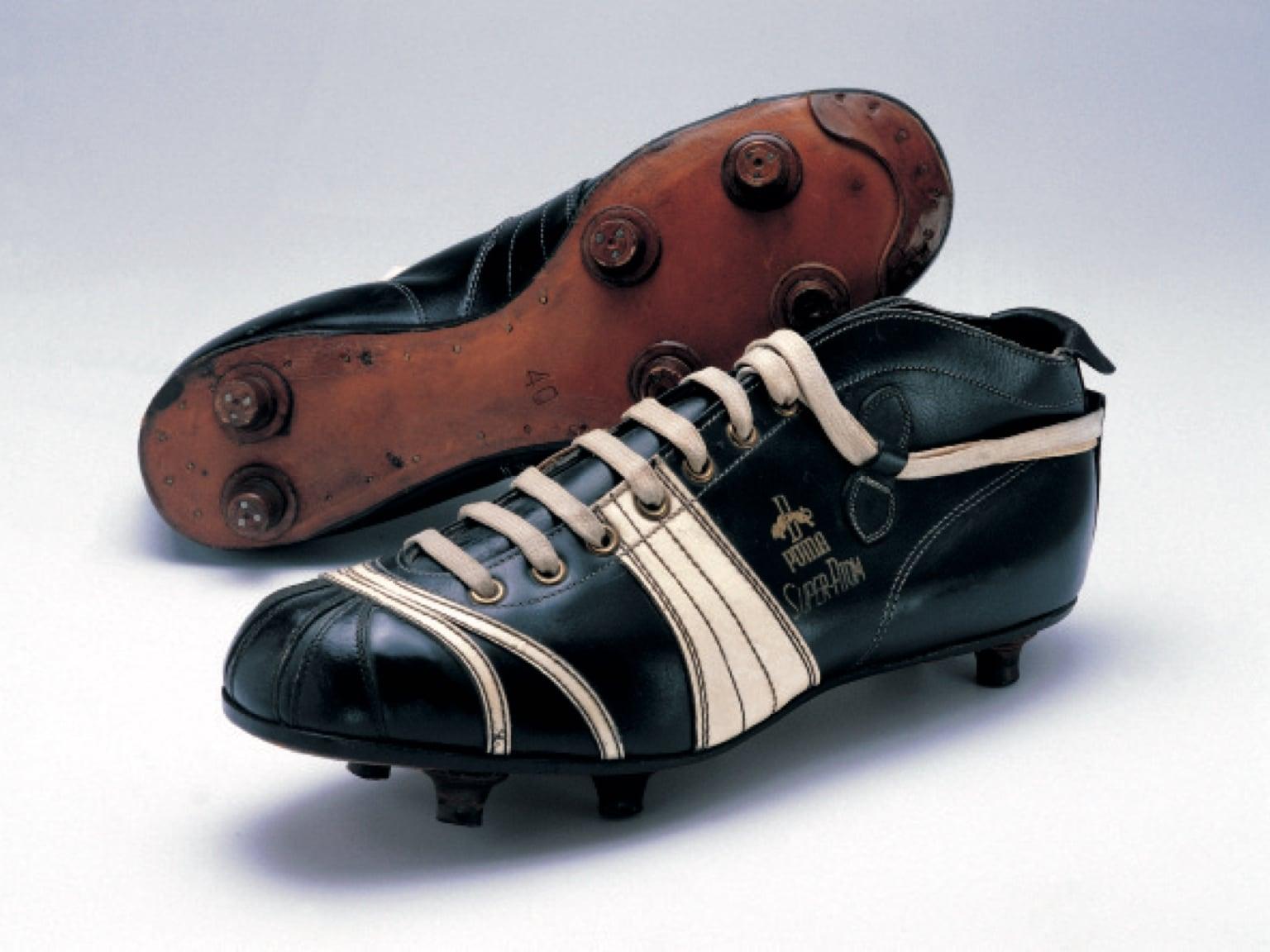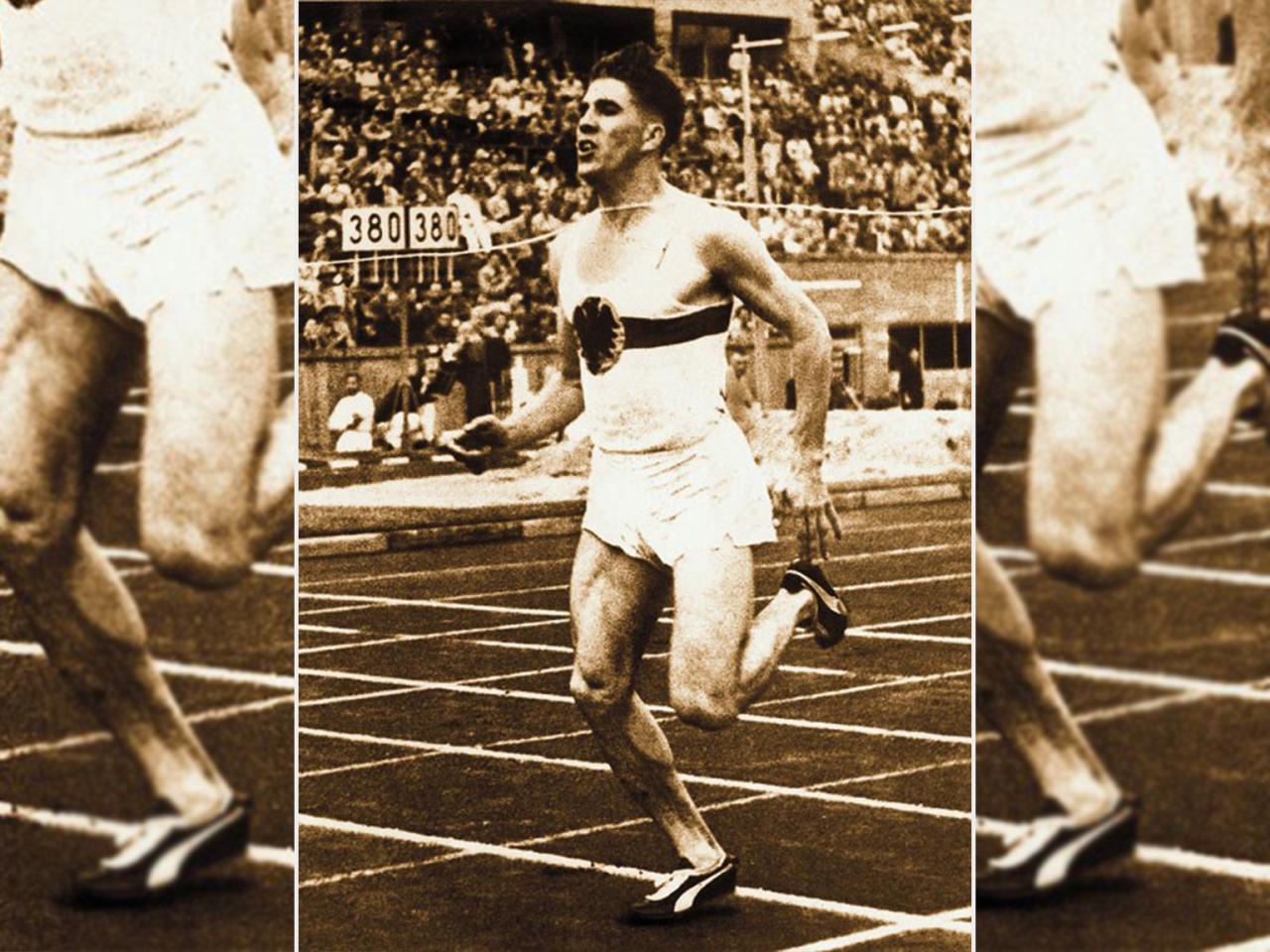 1954
In 1954, the first world record is broken in a pair of PUMA running shoes. Heinz Fütterer breaks the 100m world record in Yokohama, Japan with an amazing time of 10.2 seconds. In true PUMA athlete fashion, he adds to the success four years later when he sets the world record in the 4x100m relay. This is a huge achievement for the young company. 
1958
ELEMENTAL DESIGN
In 1958, the second brand logo is patented: the FORMSTRIP. Originally created to stabilise the foot inside the shoe, it is now the PUMA trademark found on almost all of PUMA's footwear. It is used as a design element on apparel products. And it was just in time too - thanks to emerging media, the FORMSTRIP became visible all over the world!
This year, the FIFA World Cup takes place in Stockholm, Sweden. While Brazil takes home the trophy, all eyes are on PUMA as they are the only German-made football boots present in the final.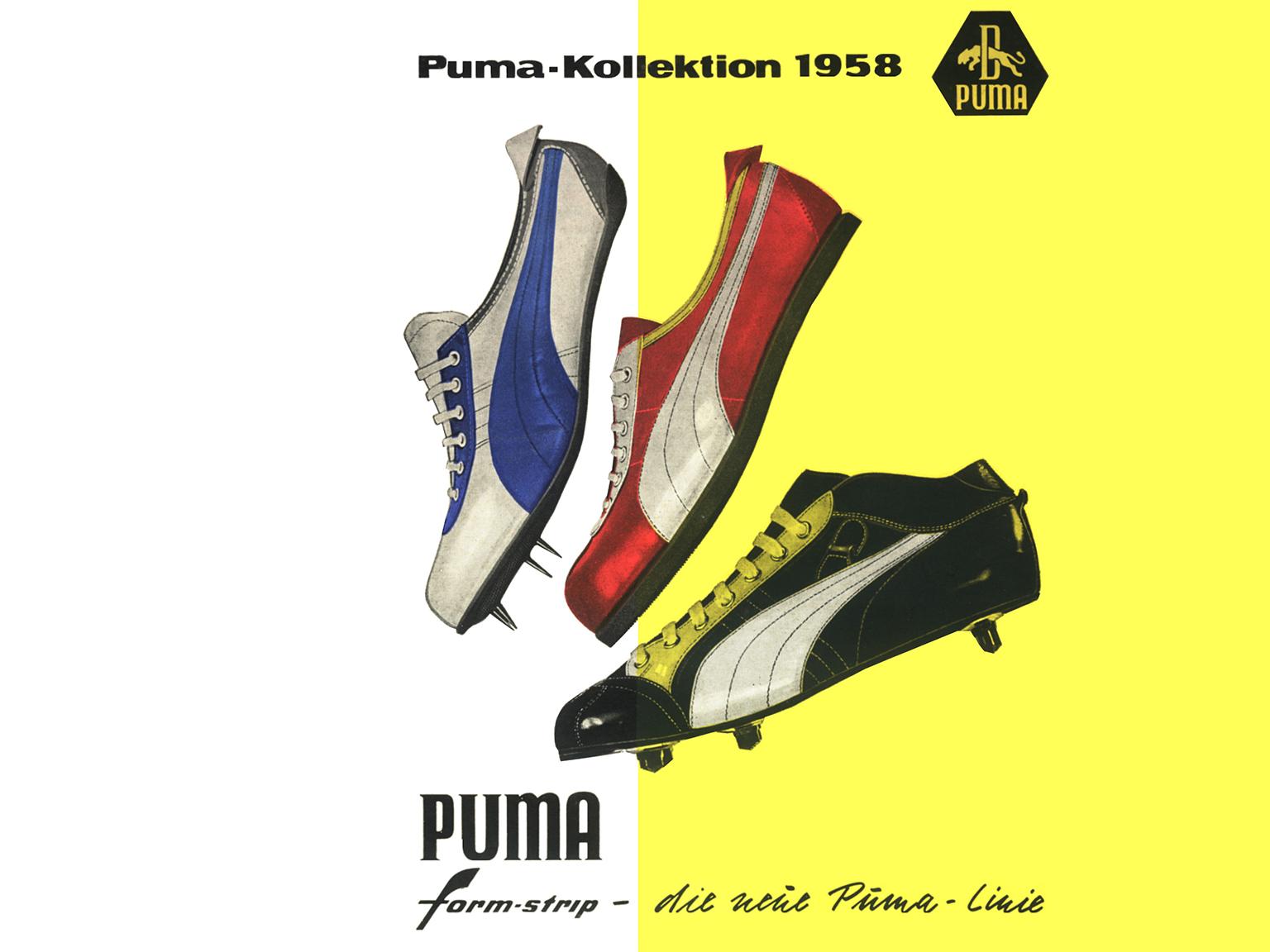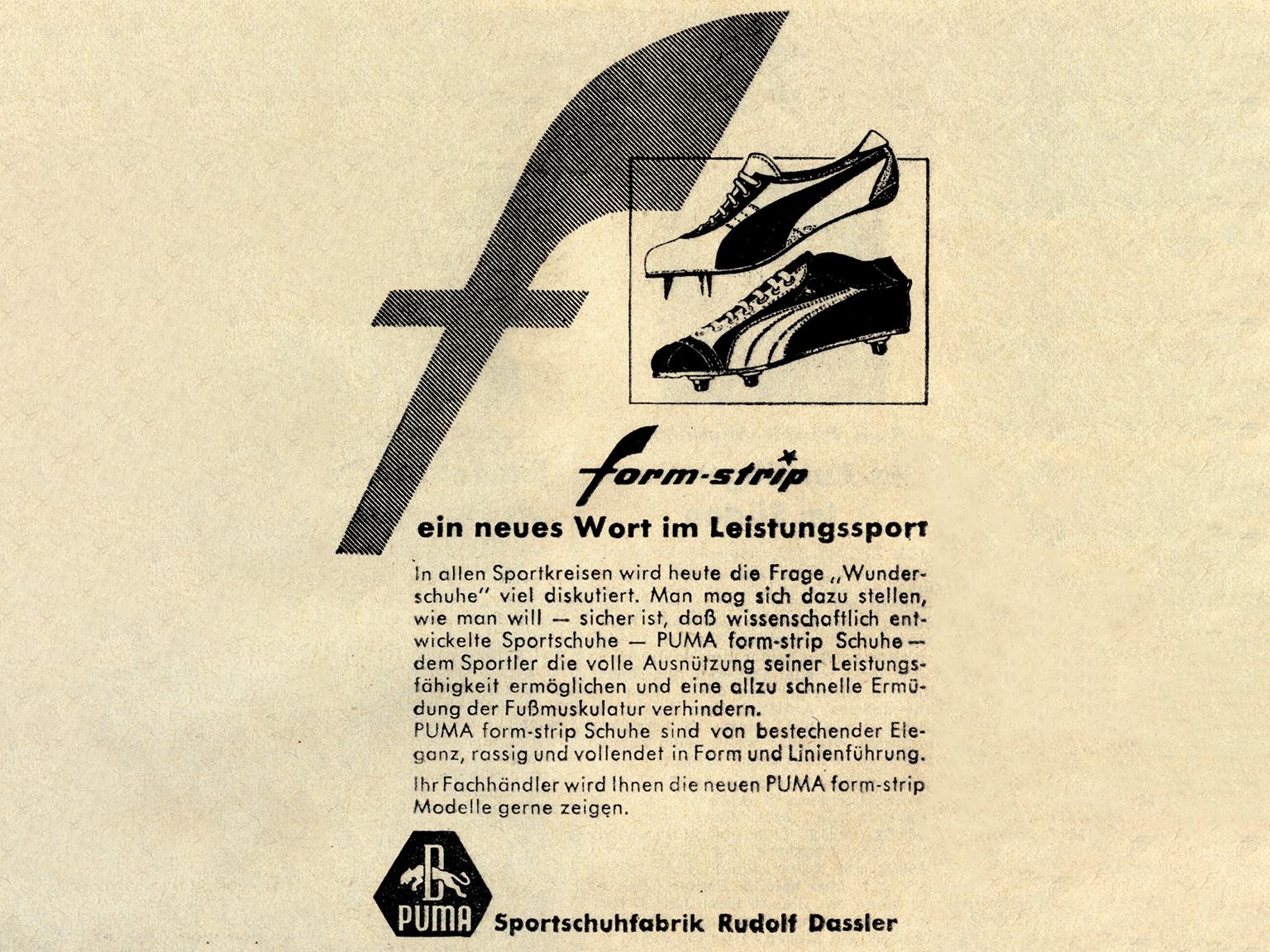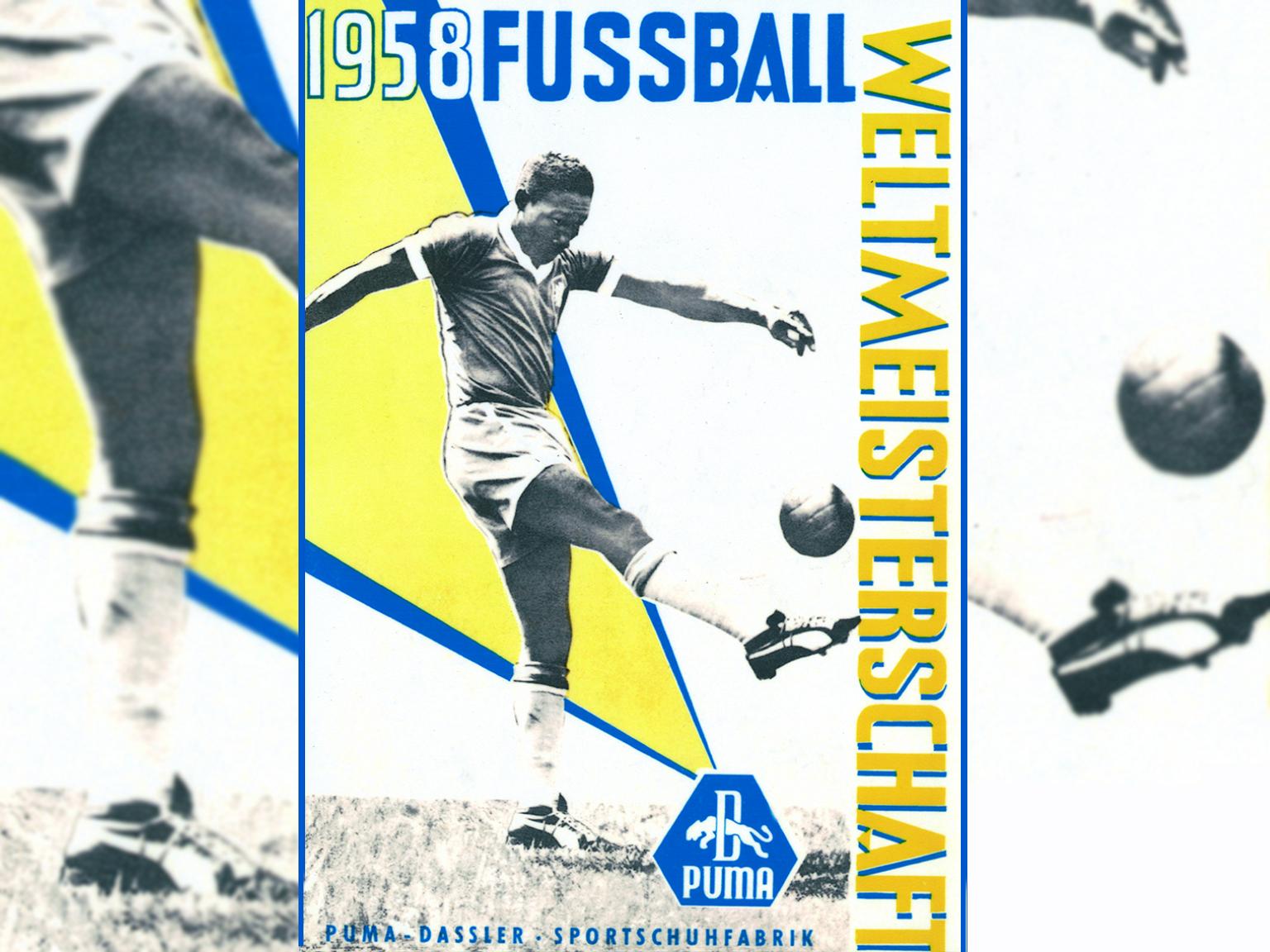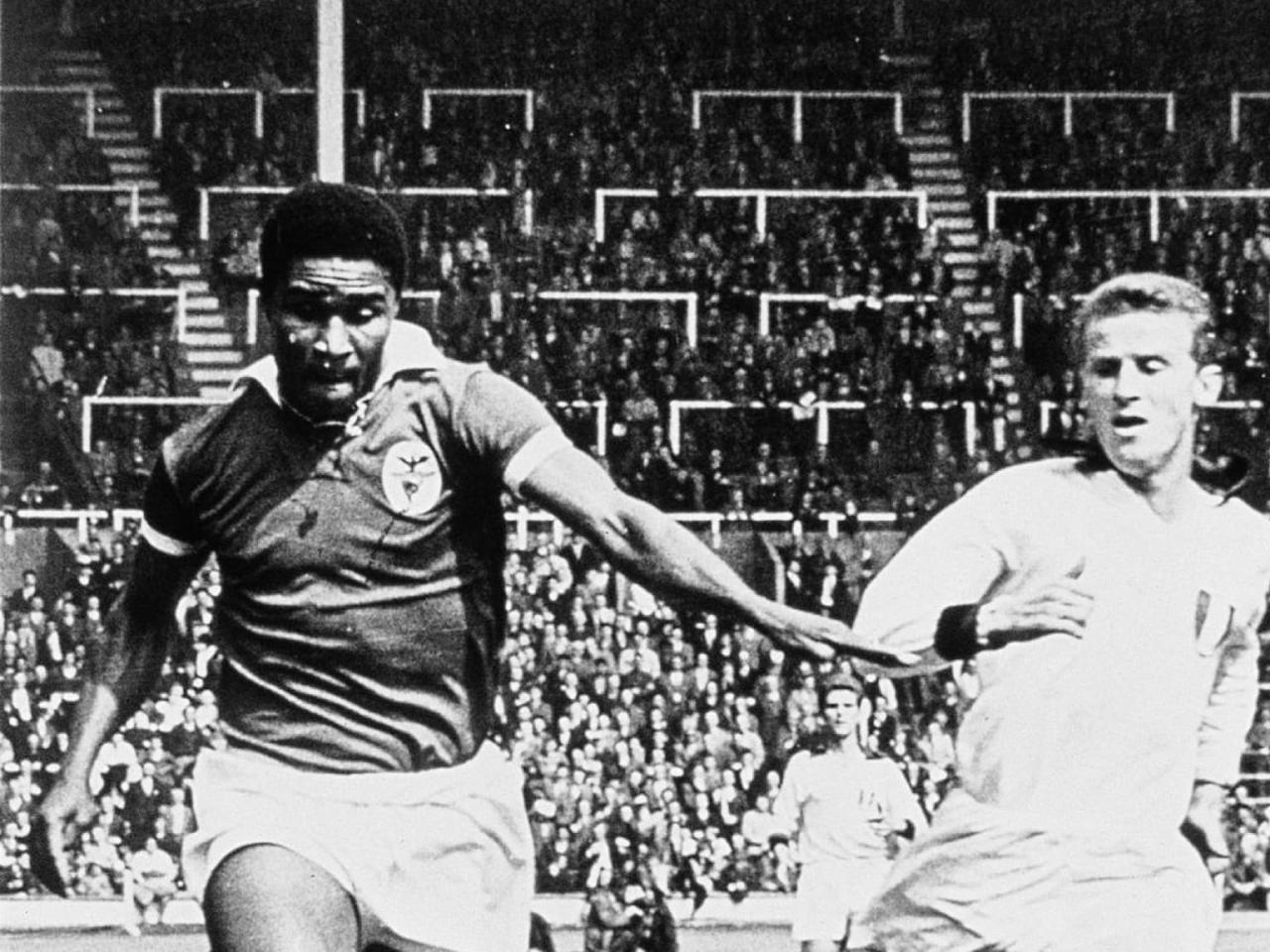 1966
A STRIKING KING
Portuguese striker sensation and Ballon d'Or winner Eusébio is named top scorer in the 1966 World Cup in England while wearing PUMA football boots.
Honouring this accomplishment and Eusébio's continued fantastic form, PUMA introduces the legendary PUMA KING football boot in 1968.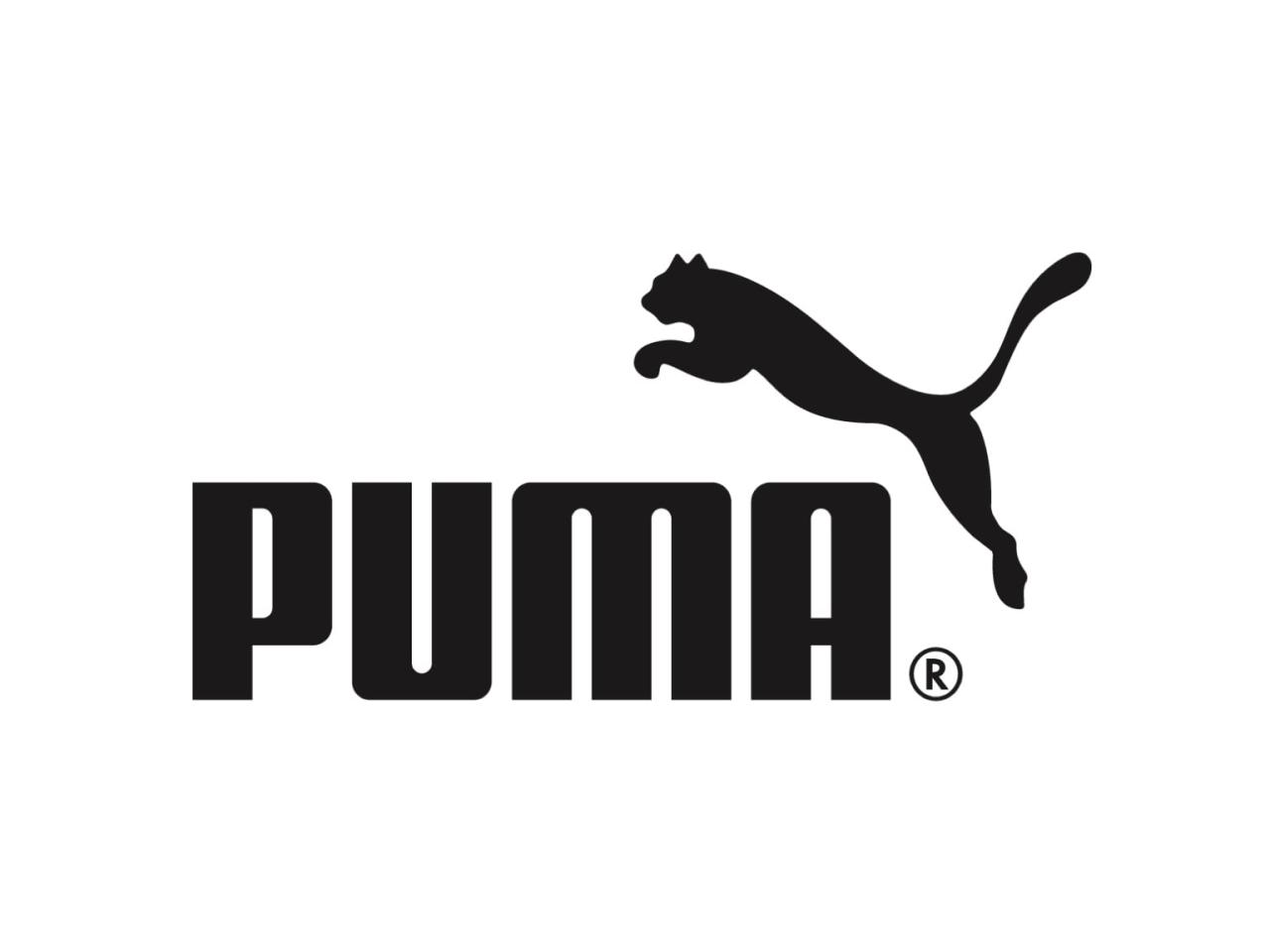 1968
ENTER NO. 1
In 1967, the puma takes its first leap across the upper right corner of the PUMA word logo as the world famous "No. 1 Logo" is created. Only minor changes have been made over the years: today, the eye and nuzzle are gone and the ears are more pronounced.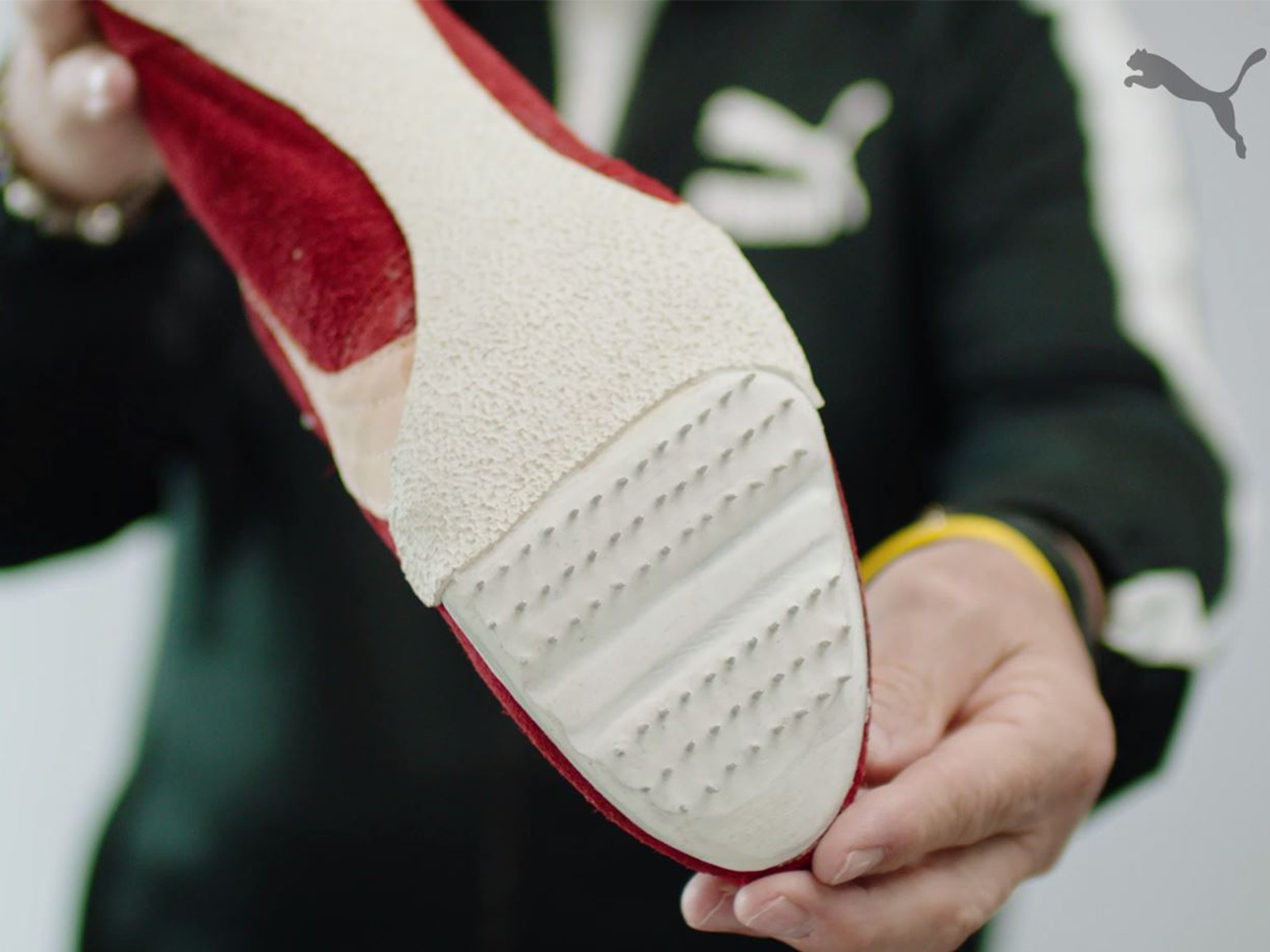 1968
RISING UP
With the creation of the PUMA TAHOE brush spike, PUMA equips numerous American athletes and sets the 200m and 400m world records at South Lake Tahoe prior to the 1968 Summer Olympic Games in Mexico City. The innovative brush sole uses 68 spikes, each 4mm in length and placed in six rows on the forefoot to provide better traction on the newly introduced artificial tartan tracks. The shoe was a short-lived triumph as it was deemed "too dangerous" and banned by the association.
1968
SILENT GESTURE
Nevertheless, history is in the making: Lee Evans (400m, 4x400m relay), Willie Davenport (110m high hurdles) and Bob Seagren (pole-vault) win gold while wearing PUMA spikes.
PUMA athlete Tommie Smith also wins gold in the 200m sprint and creates a symbol that would be remembered for generations. In a silent gesture, Tommie and his teammate John Carlos (200m bronze medallist) raise their fist wearing black gloves to represent and to protest against discrimination of African-Americans and other minorities in the USA, apartheid and racism.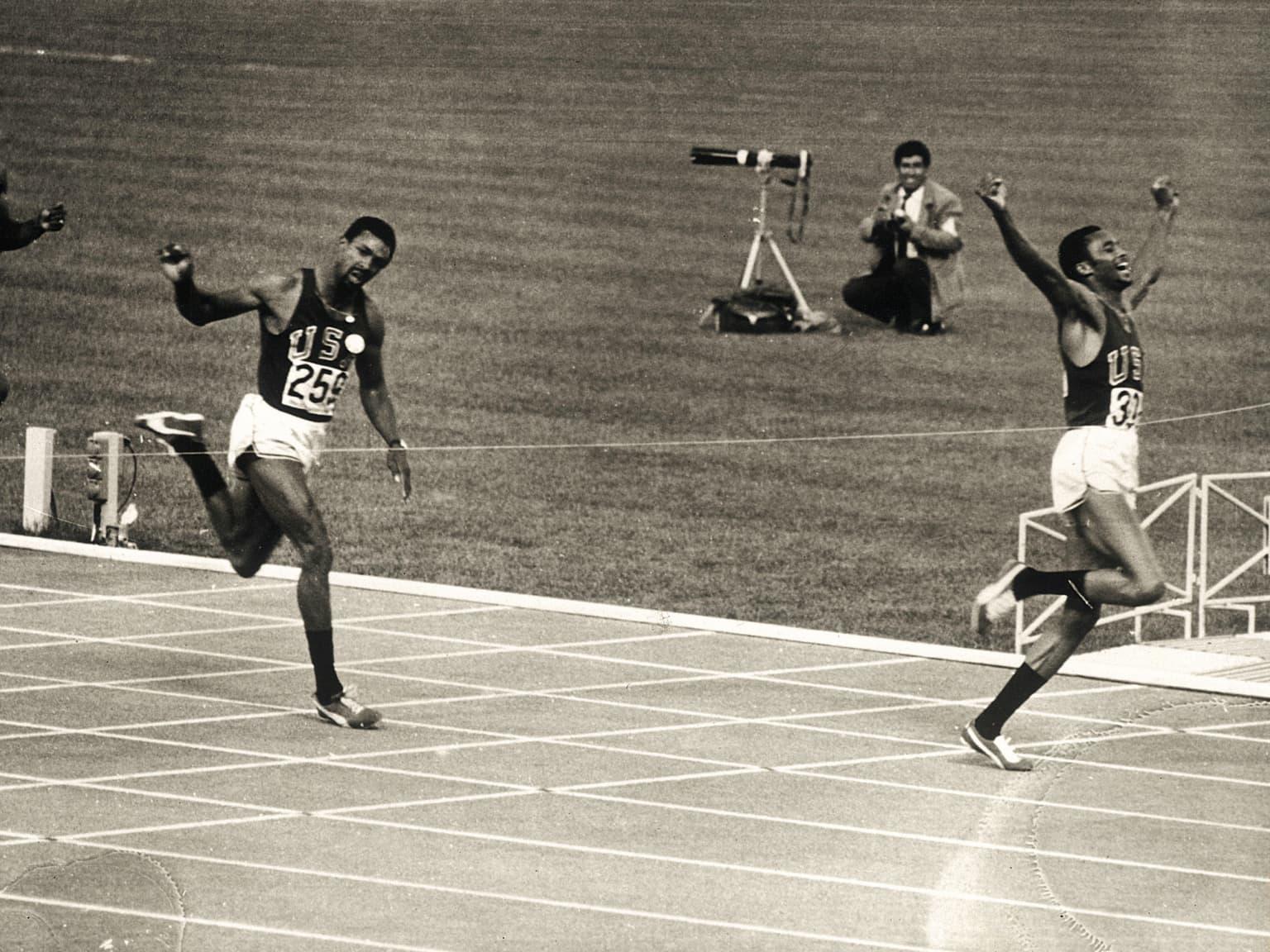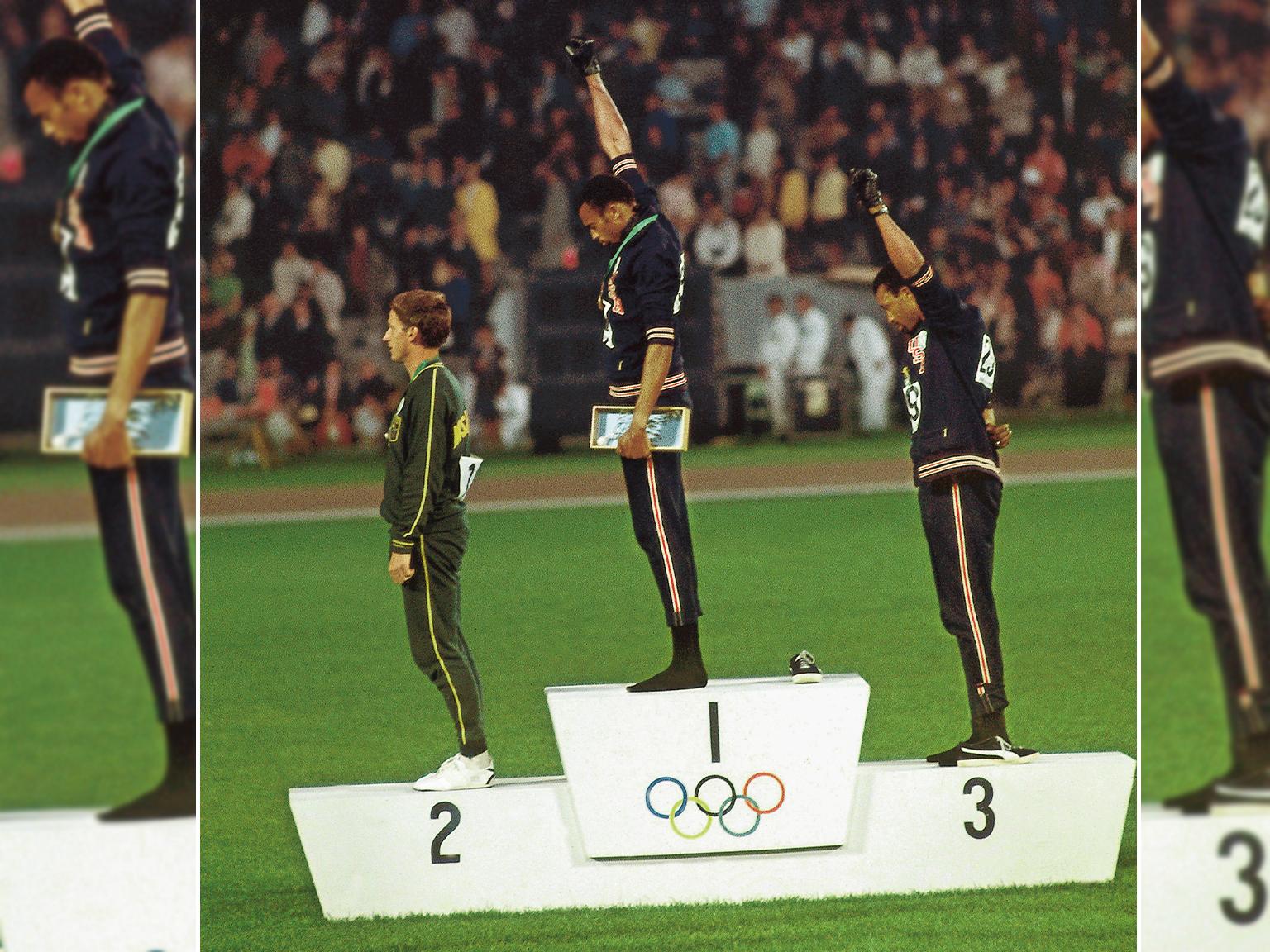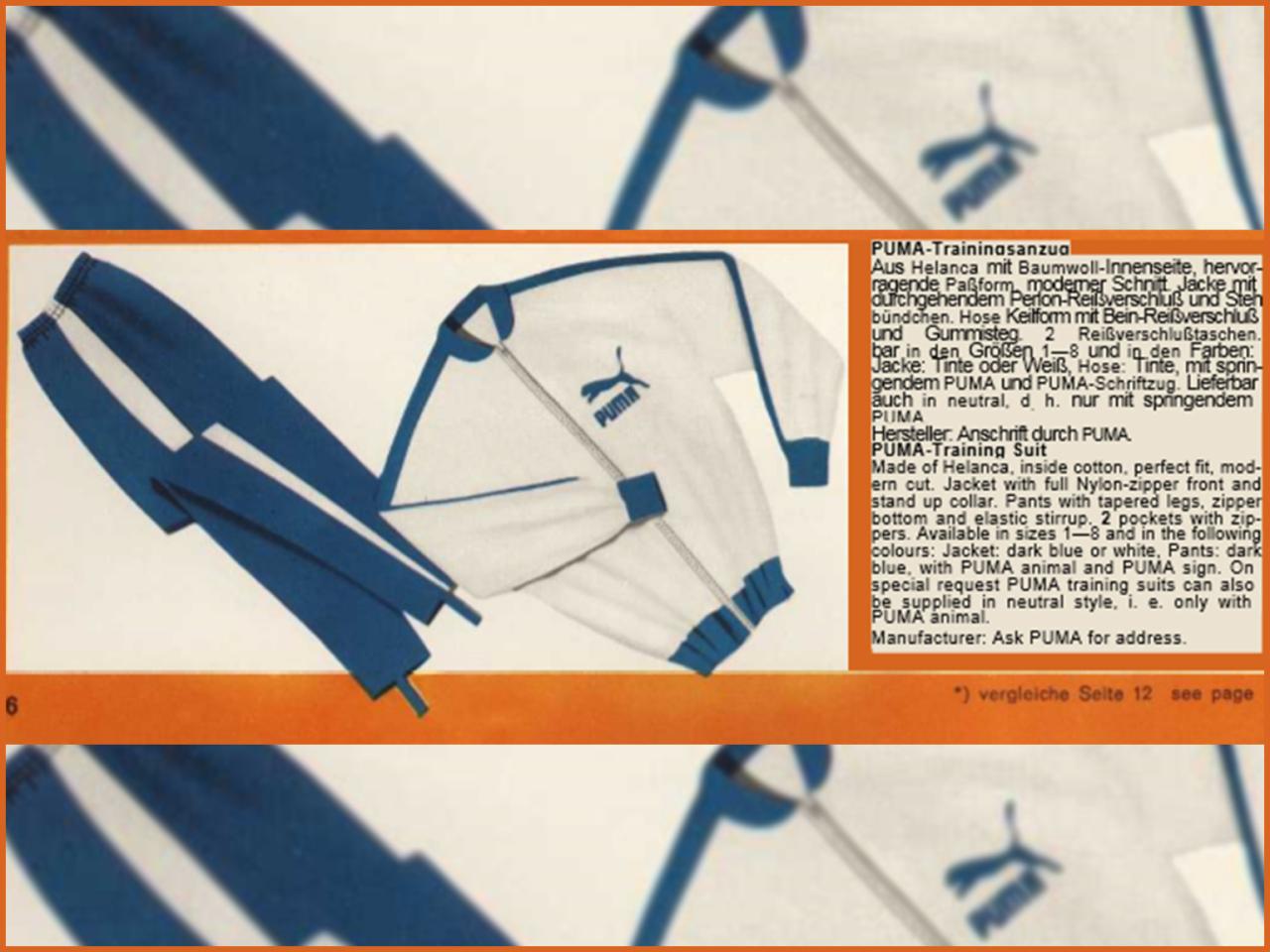 1968
T7
PUMA enters the sports textile market to cater for the growing number of athletes and teams in sport. With the FORMSTRIP implemented as a 7cm wide, conically tapered, colour-contrasting stripe along the sleeves, the iconic T7 training suit is created. 
1970
FIT FOR A KING
With the PUMA KING from 1970, PUMA creates another revolutionary product. The new PUMA KING features a flat structure that makes it lighter with increased softness and comfort.
PUMA's aim is to always sign the top-notch superstars who play in PUMAs. One of these superstars is Pelé – a long-term member of the PUMA family who wears the PUMA KING boots with great success.
Wearing PUMA KING boots, Pelé is crowned the "Player of the Tournament" in the 1970 World Cup. It is the third World Cup title Brazil wins. After finishing his career in 1977, Pelé is officially honoured "Football Player of the Century".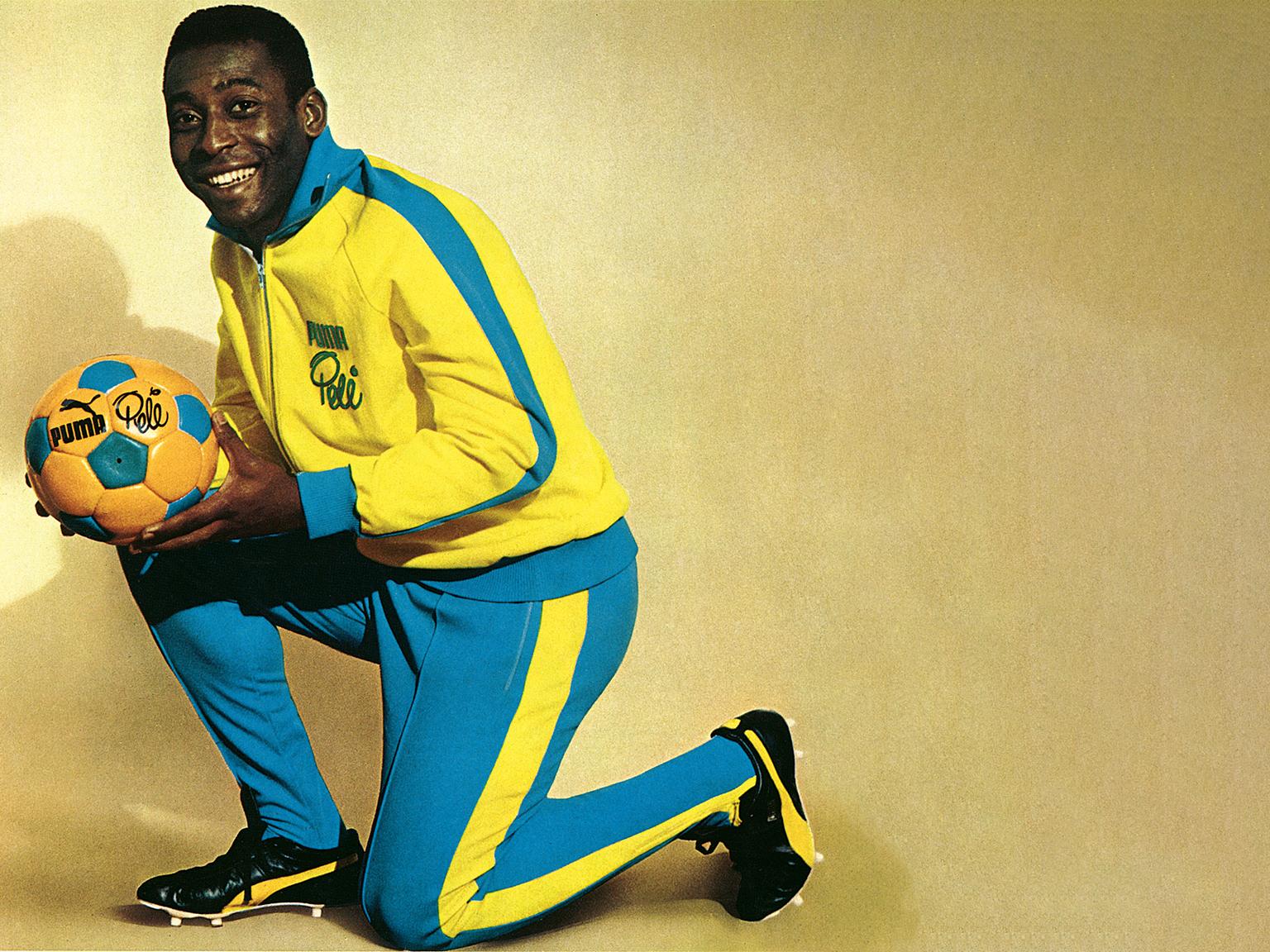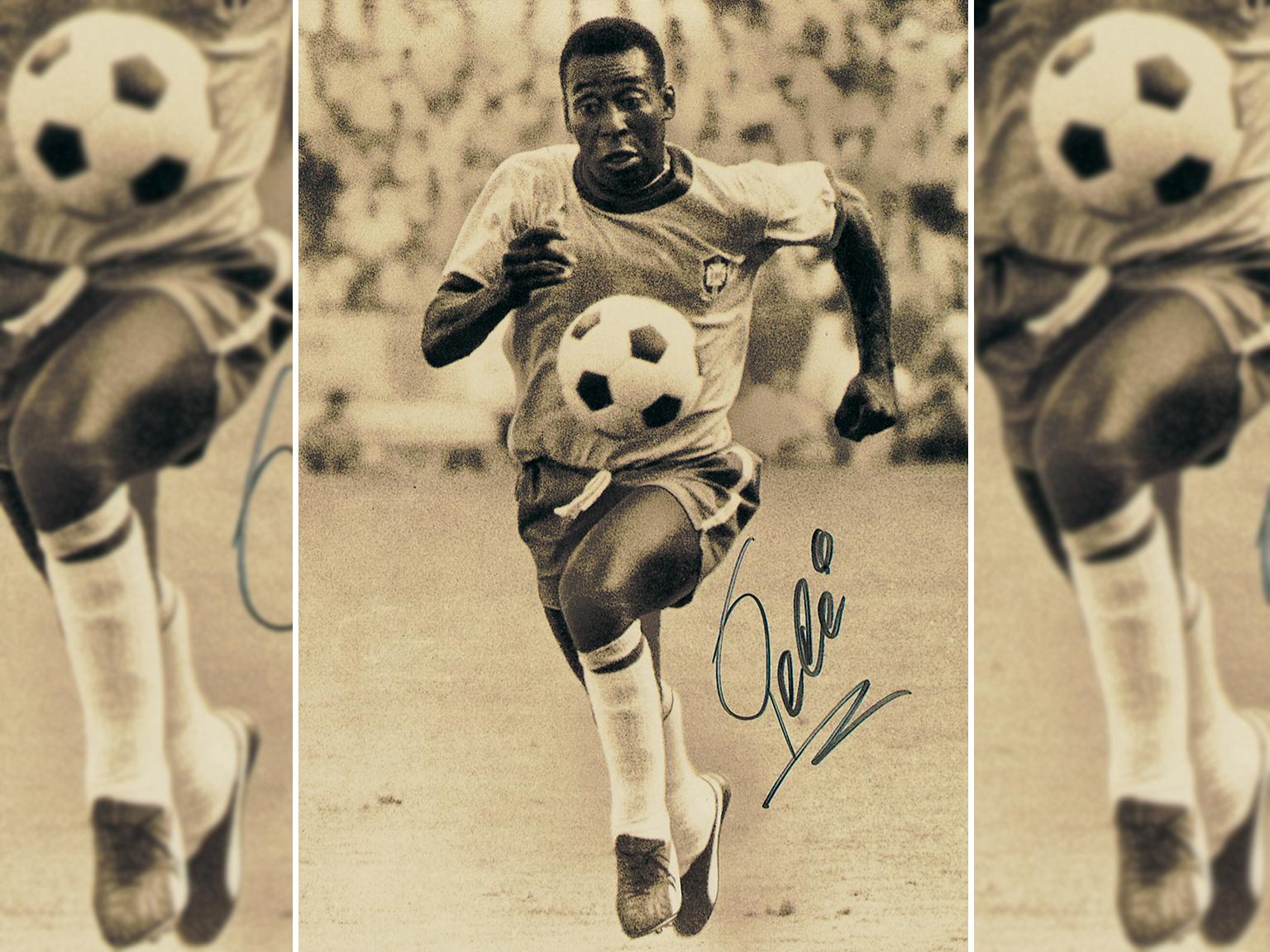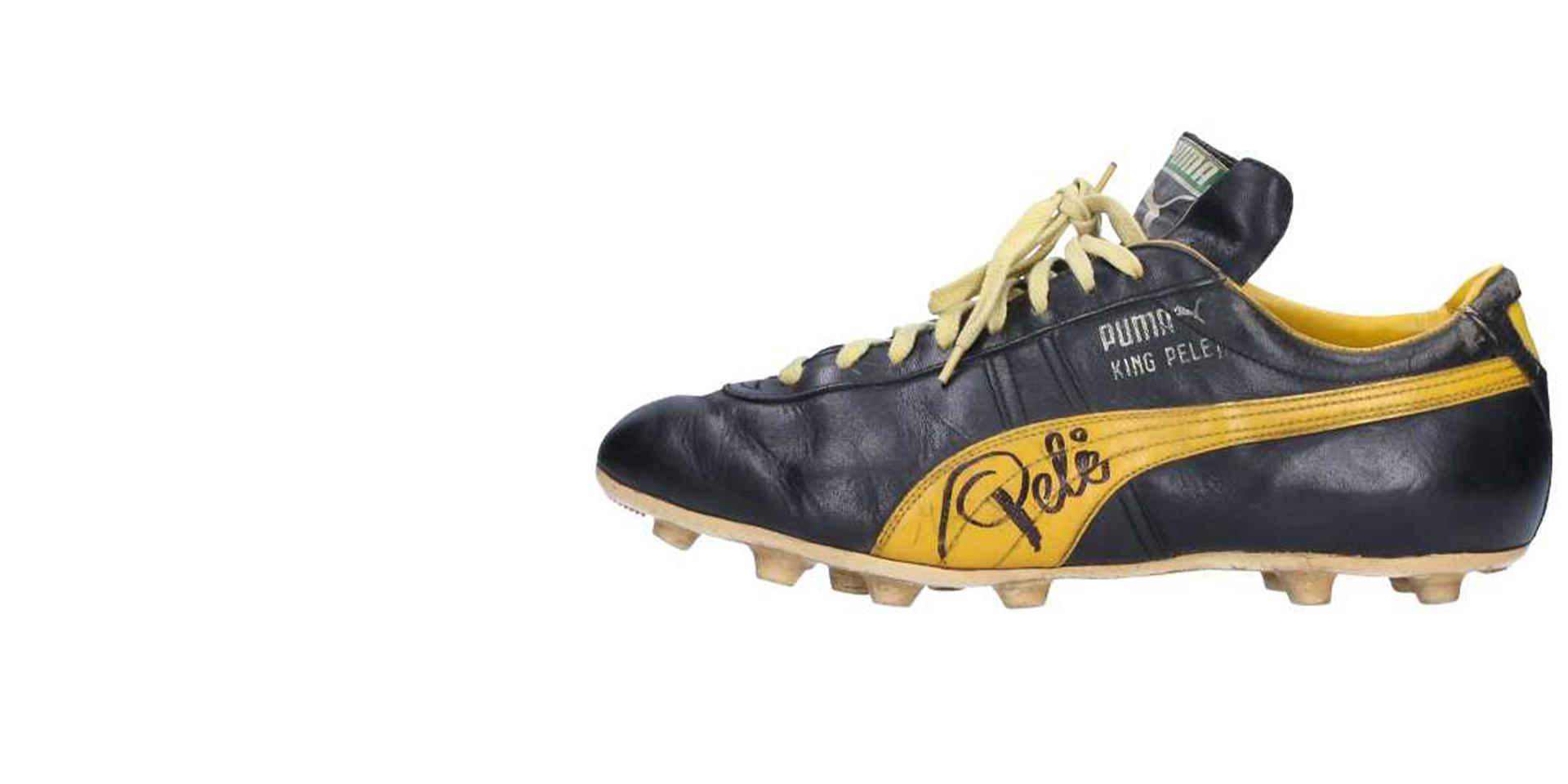 I had the luck to spend the week on sales tour with Pelé, so I got to know him a little - that guy always kept his cool.
MR. PUMA HELMUT FISCHER
1973
ICONIC STYLE
The New York Knicks' point guard Walt Frazier makes a name for himself on the basketball hardwood by winning two NBA Championships with his intelligent defensive play. Known for his off-court signature style, he earns himself the nickname "Clyde" after the movie character from "Bonnie and Clyde". When he asked for a custom-made pair of basketball shoes, PUMA was immediately in the game – thus the PUMA CLYDE is born. Not only does this make Frazier the first professional signed basketball athlete, it also launches Frazier's iconic CLYDE combination: alternating FORMSTRIPs, fedoras and long sideburns.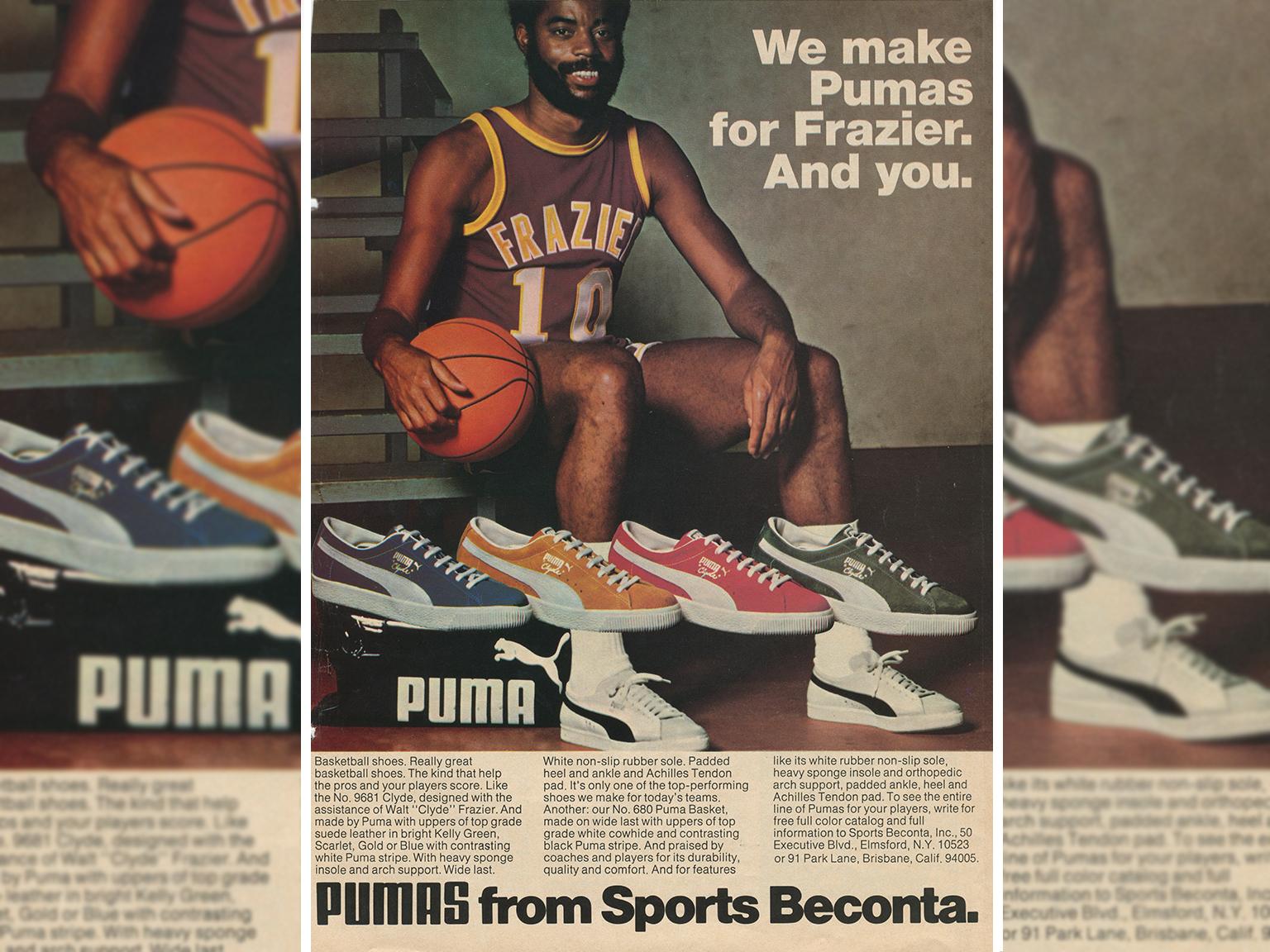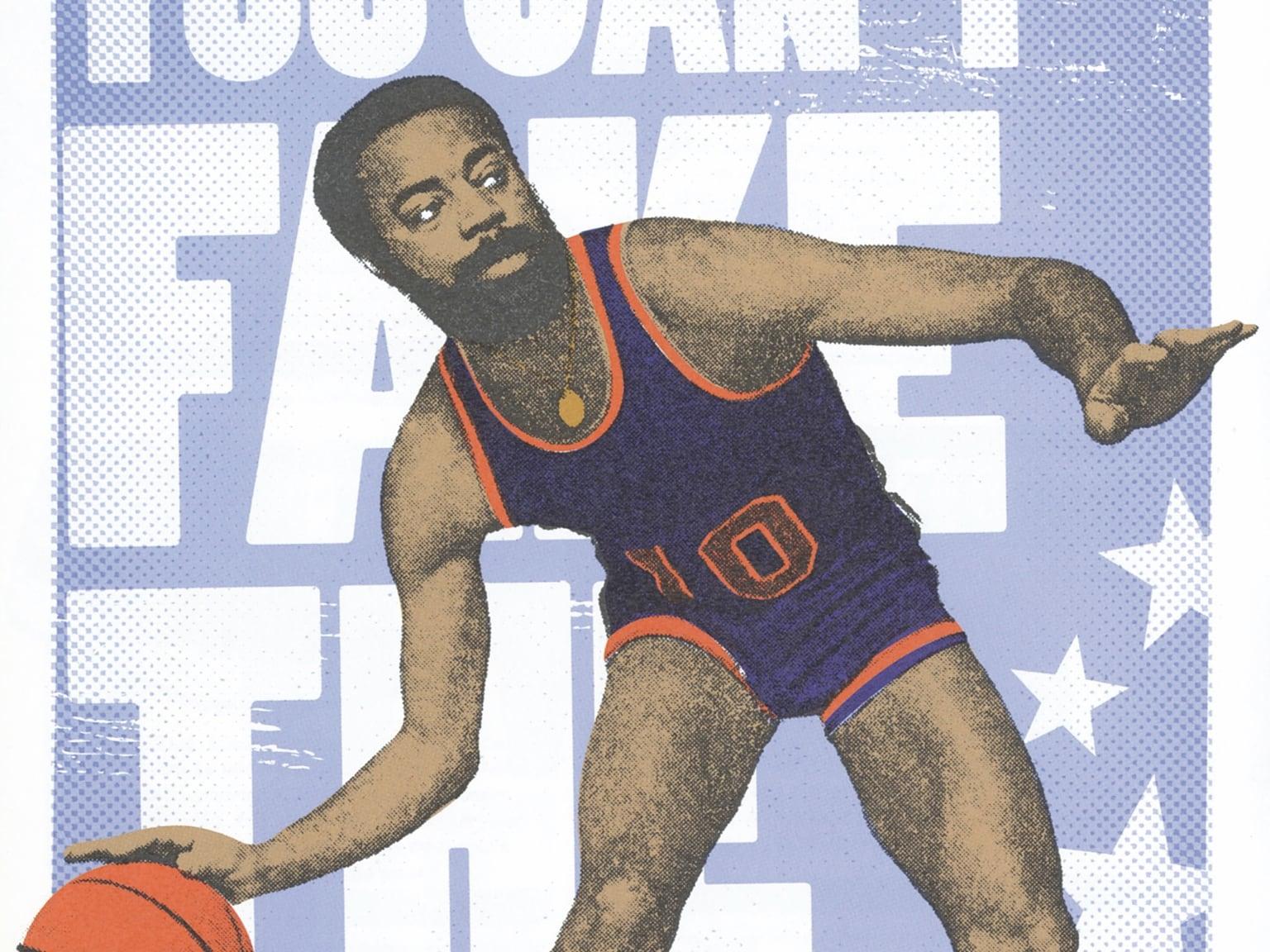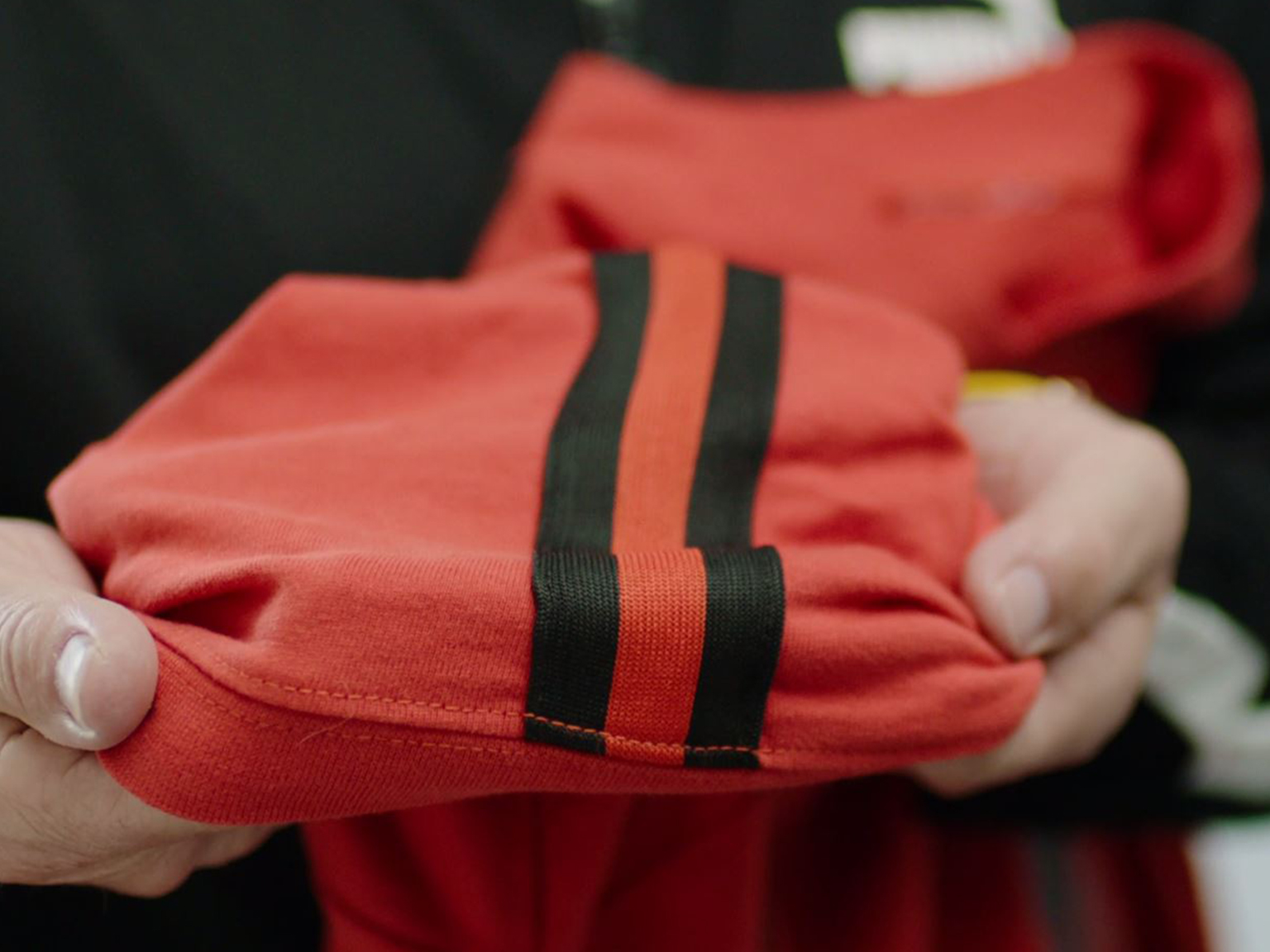 1974
THE TRUE STRIPES
At the 1974 World Cup in West-Germany, all but one member of the Dutch national team wears their signature orange jersey featuring the three stripes of another supplier. Claiming to feel so connected to PUMA that he could not play in another brand, team captain Johan Cruyff dominates the tournament in a custom-made PUMA kit featuring only two stripes along the sleeves. By doing so, he writes football history and bags the "Player of the Tournament", eventually going on to win the Ballon d'Or for the third time.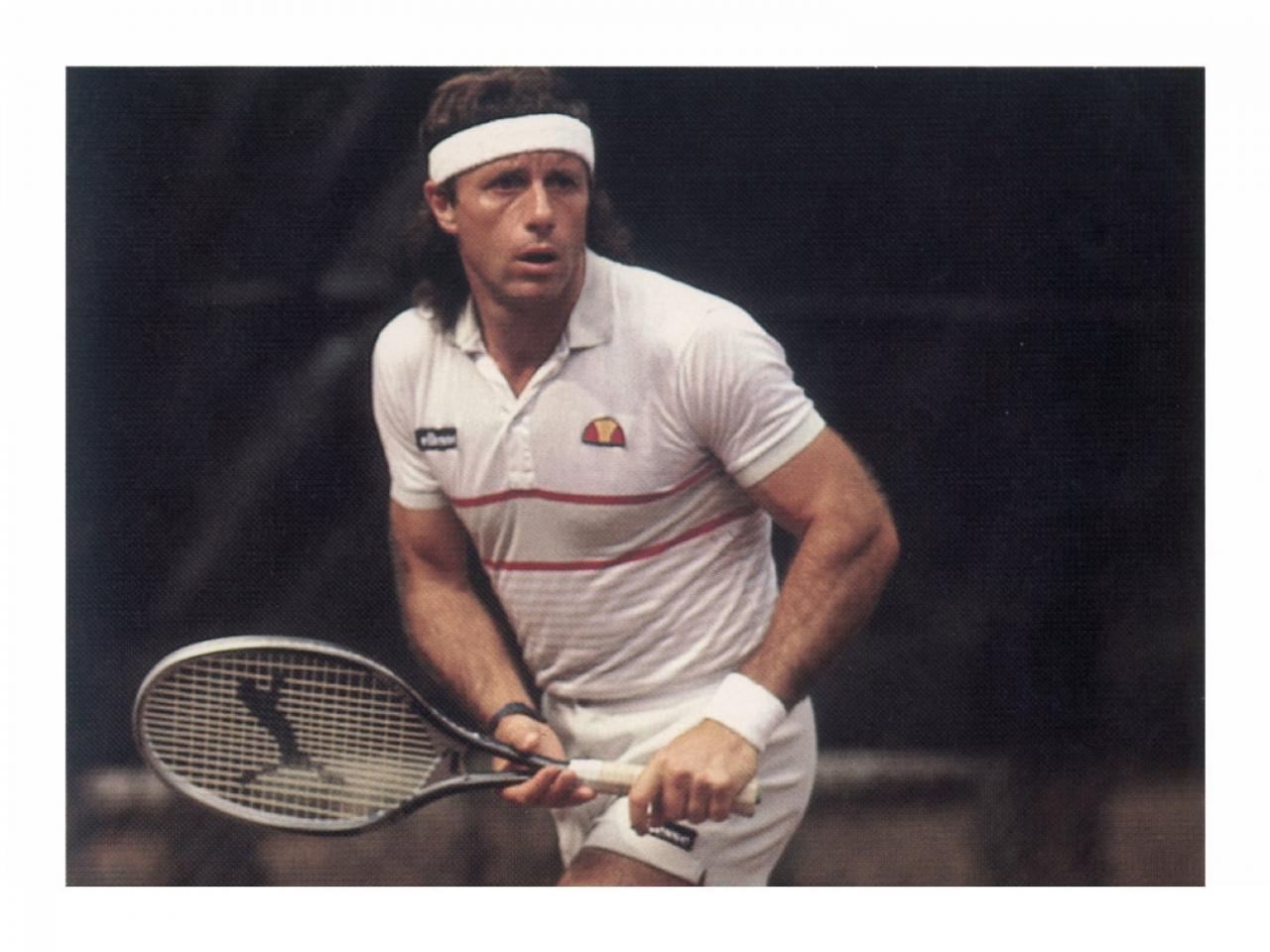 1977
A CAT ON COURT
PUMA tennis shoes are Guillermo Vilas' constant companion on his winning streak around the world – a winning streak he continues to hold today with 46 unbeaten matches. He wins the French Open, the US Open and the Australian Open twice, establishing PUMA's place on top as a supplier for high-level tennis athletes. 
1983
GRAND SLAM
PUMA's tennis roster continues to grow. Martina Navrátilová, the most successful player of her time, establishes a record of 167 singles and 177 doubles tournaments titles. Among these wins, she achieves an Open Era record of 59 major titles won by a single player, and accomplishes a "Grand Slam Boxed Set" (Career Grand Slam in singles, doubles and mixed doubles) as she is the only player to hold the top spot in singles and doubles for over 200 weeks. Together with Guillermo Vilas and Boris Becker, the trio help PUMA to become one of the most popular brands in tennis.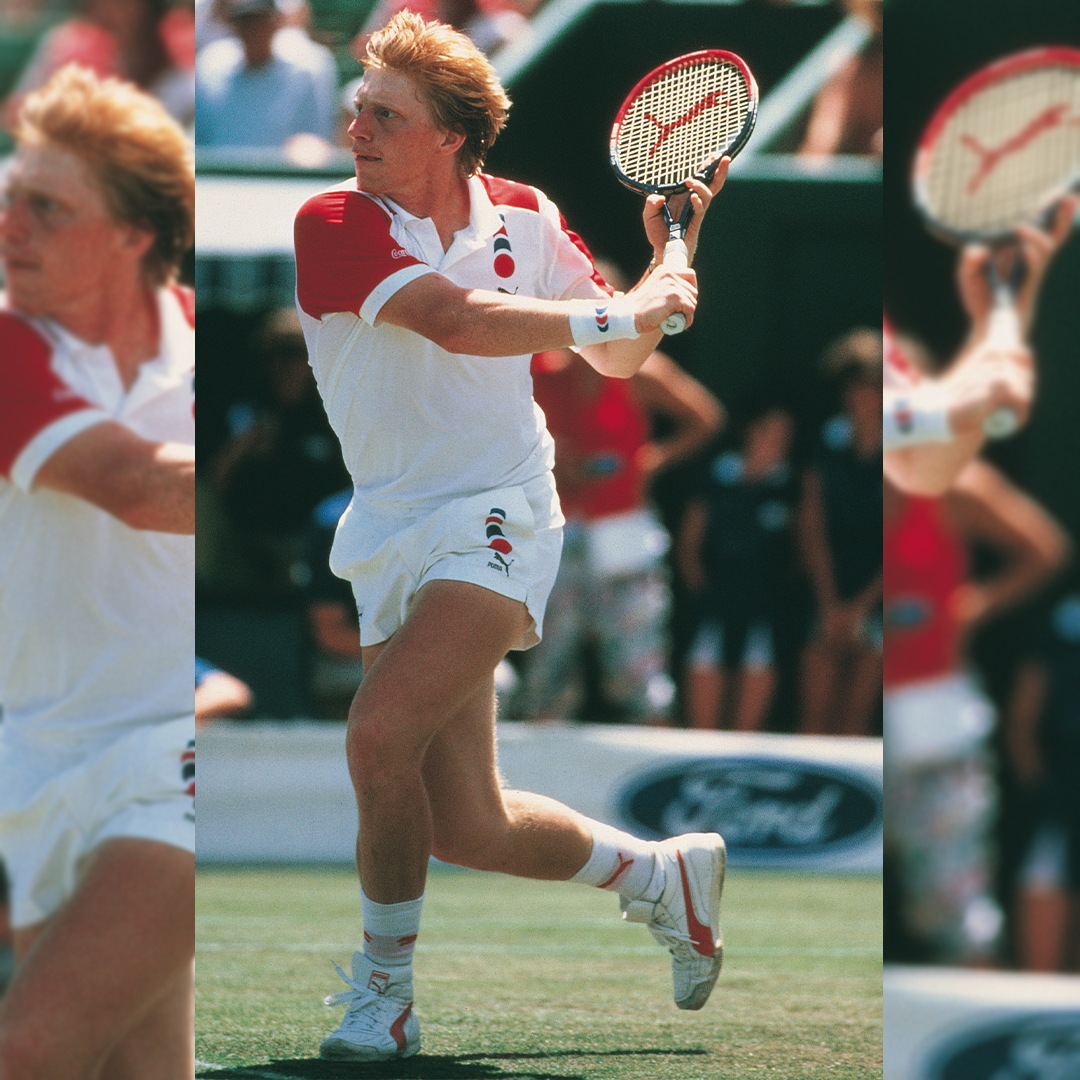 1985
The domination of tennis in the 80s is triggered by 17-year-old Boris Becker and his spectacular victory at Wimbledon in 1985. For Becker, this is a whole serving of firsts as the youngest, the first unseeded and the first German player to win the competition. PUMA shoes and a PUMA racket are his constant companions to secure his win. Becker works closely with PUMA to develop his signature shoes which prevent rolling of the ankle and therefore encourage more risk-taking on the court.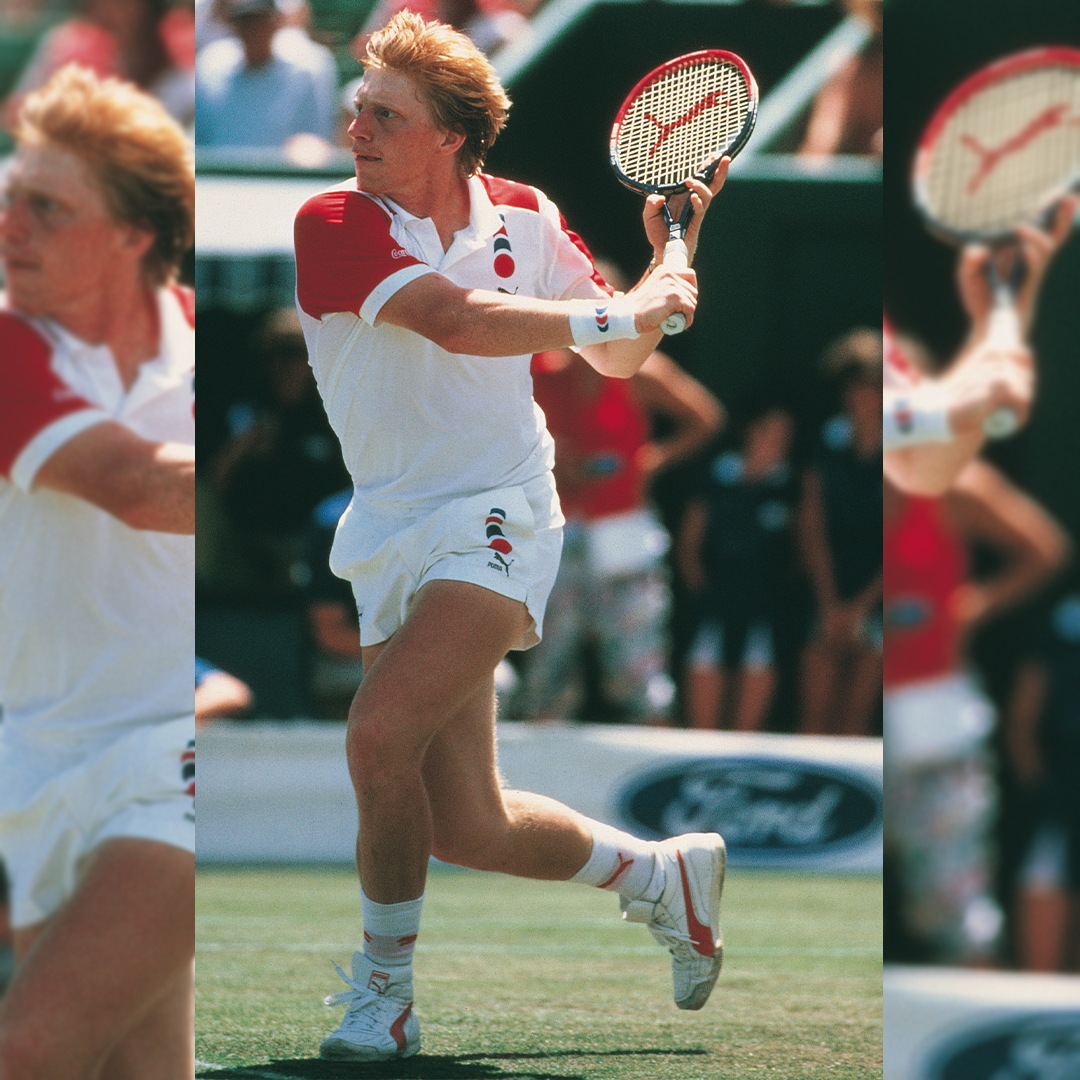 1985
The domination of tennis in the 80s is triggered by 17-year-old Boris Becker and his spectacular victory at Wimbledon in 1985. For Becker, this is a whole serving of firsts as the youngest, the first unseeded and the first German player to win the competition. PUMA shoes and a PUMA racket are his constant companions to secure his win. Becker works closely with PUMA to develop his signature shoes which prevent rolling of the ankle and therefore encourage more risk-taking on the court.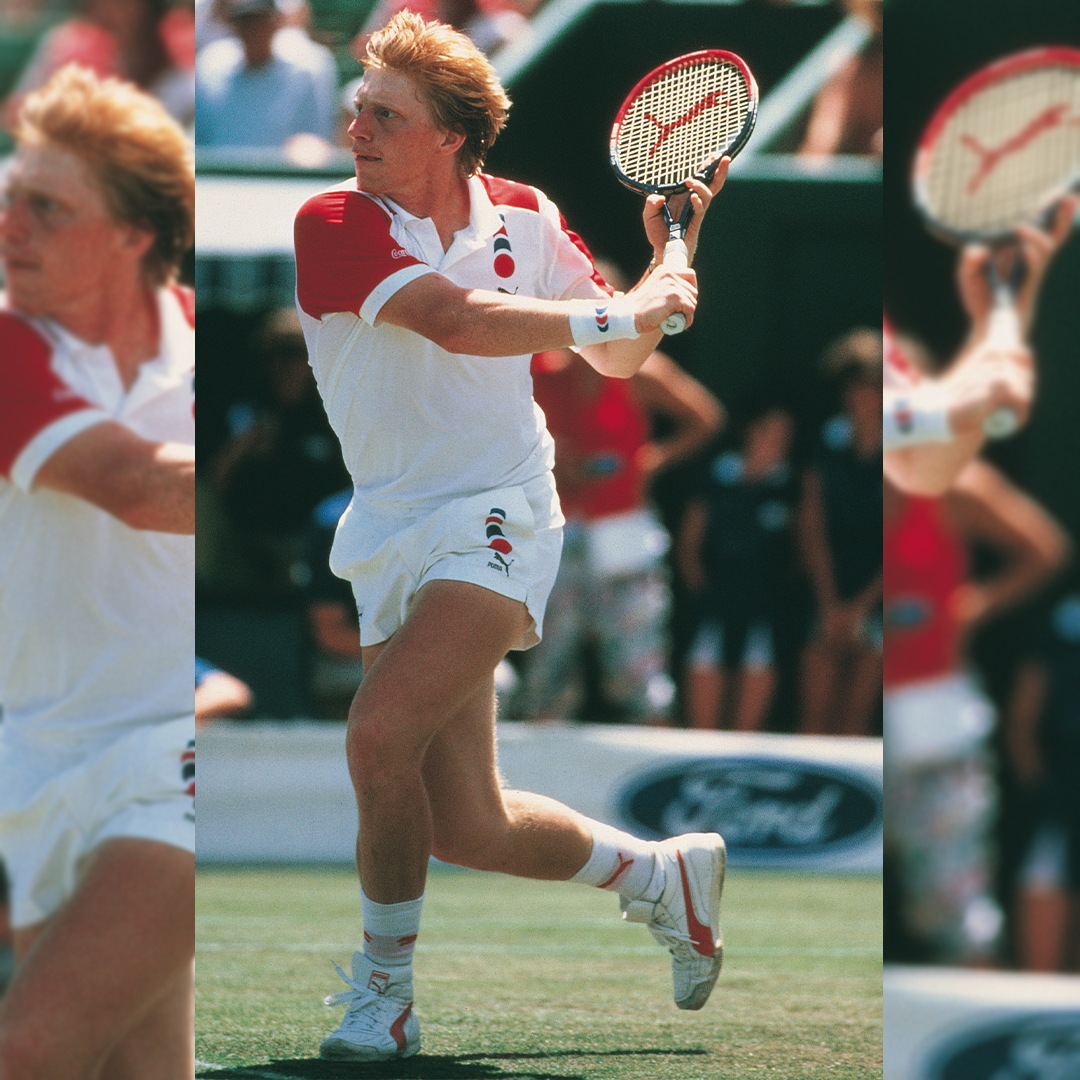 1985
WORLD'S FIRST SMART SHOE
In 1985, PUMA develops a new cushioning system: the Running System, now known as RS. RS is a sole that combines four components with different physical and chemical characteristics into one unit to absorb shock and control motion. Based on this new system, the first-ever computer shoe is developed: the RS-Computer. It translates data and gives runners the ability to compare past runs with future goals, learning and understanding how to become faster, more efficient, and competitive.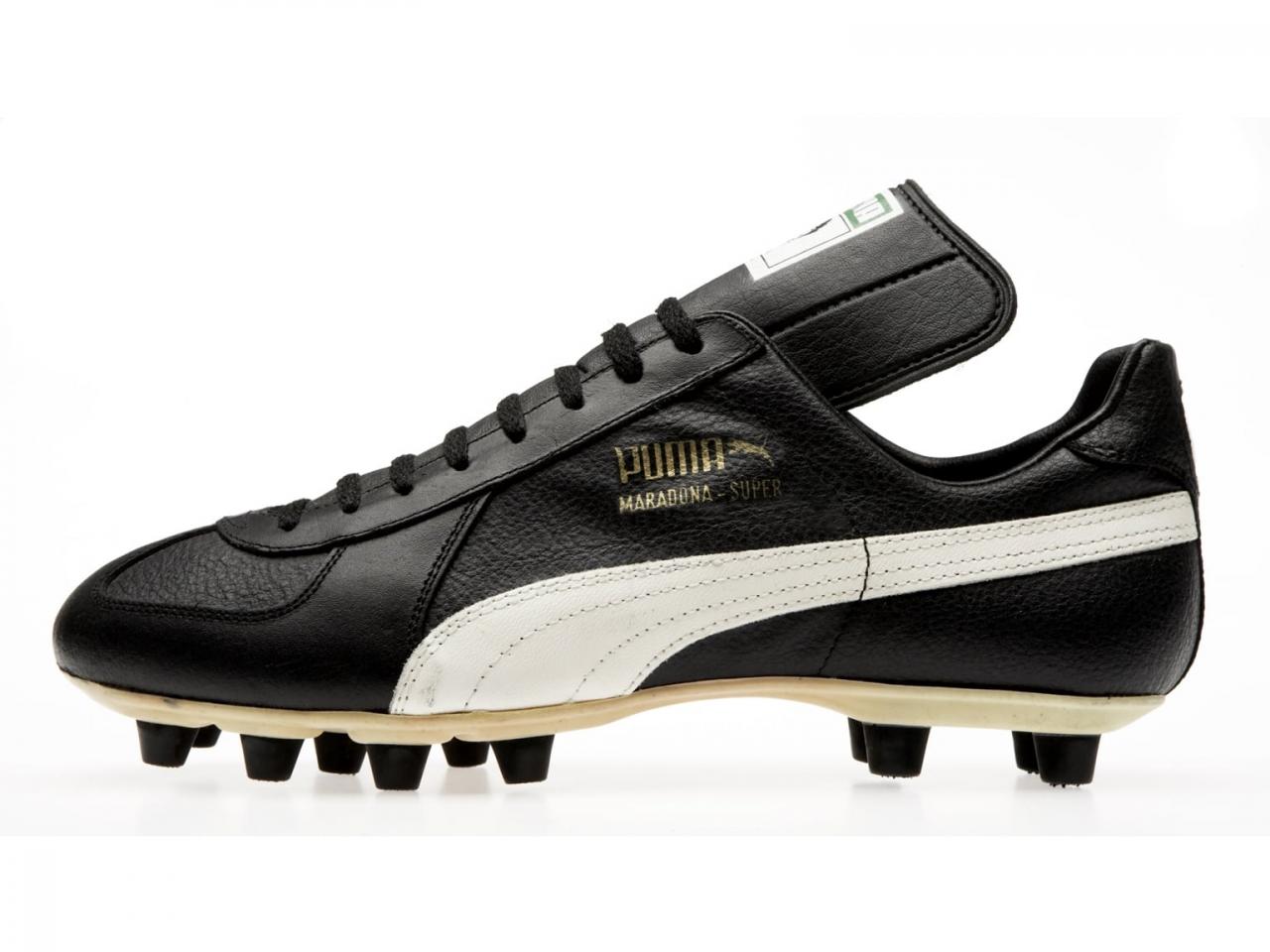 1986
YO SOY UN PUMA
Diego Armando Maradona goes down in history with his second goal against England in the quarter finals of the 1986 World Cup in Mexico. Starting from his own half, he passes six players including the goalkeeper, touches the ball eleven times with his PUMA KINGs and scores the "Goal of the Century".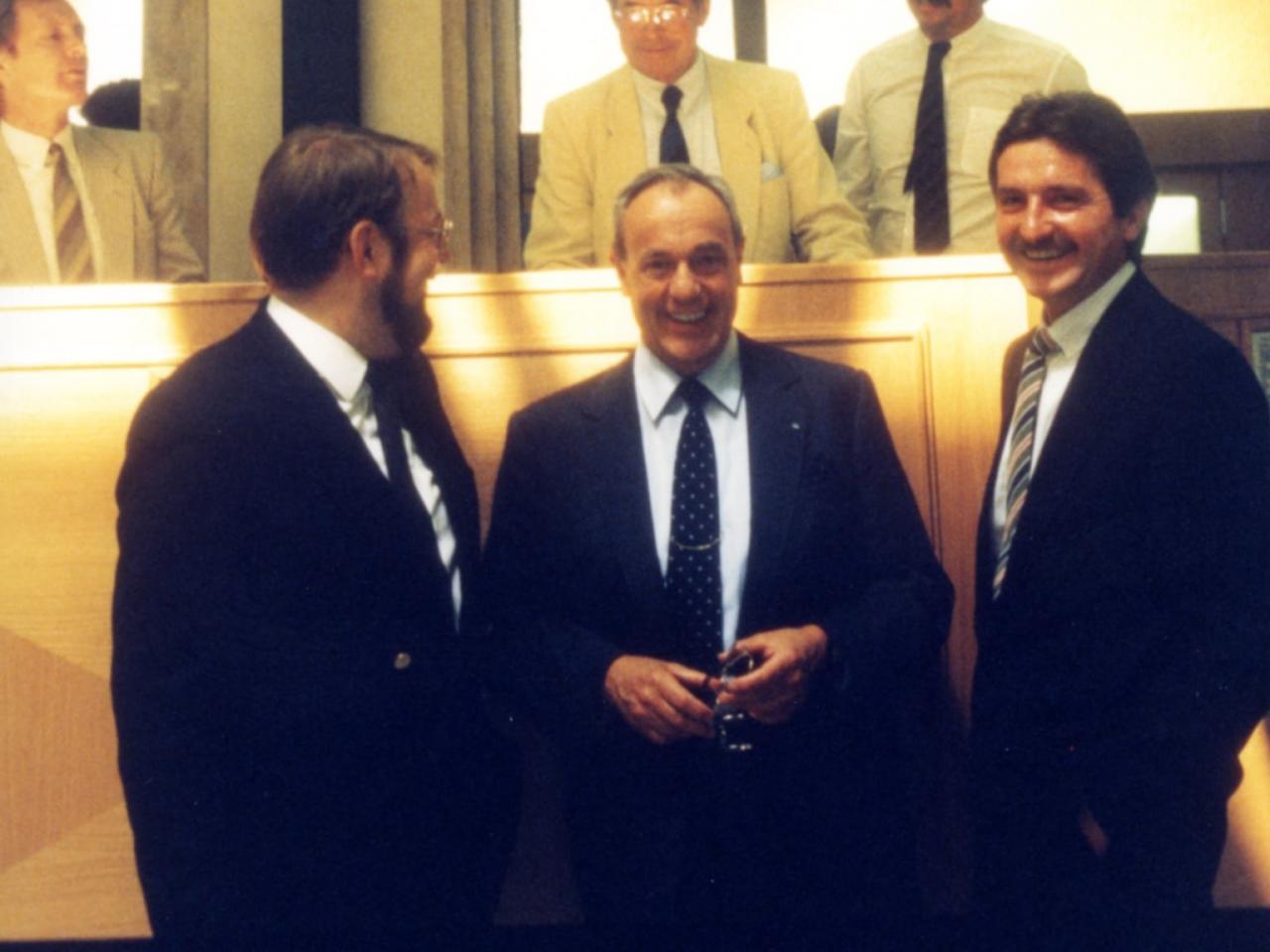 1986
PUMA AG
The company goes public as PUMA AG and PUMA stock is traded on the Munich and Frankfurt stock exchanges. Armin Dassler, PUMA CEO and son of the company founder Rudolf Dassler, celebrates this moment with his colleagues from the PUMA board.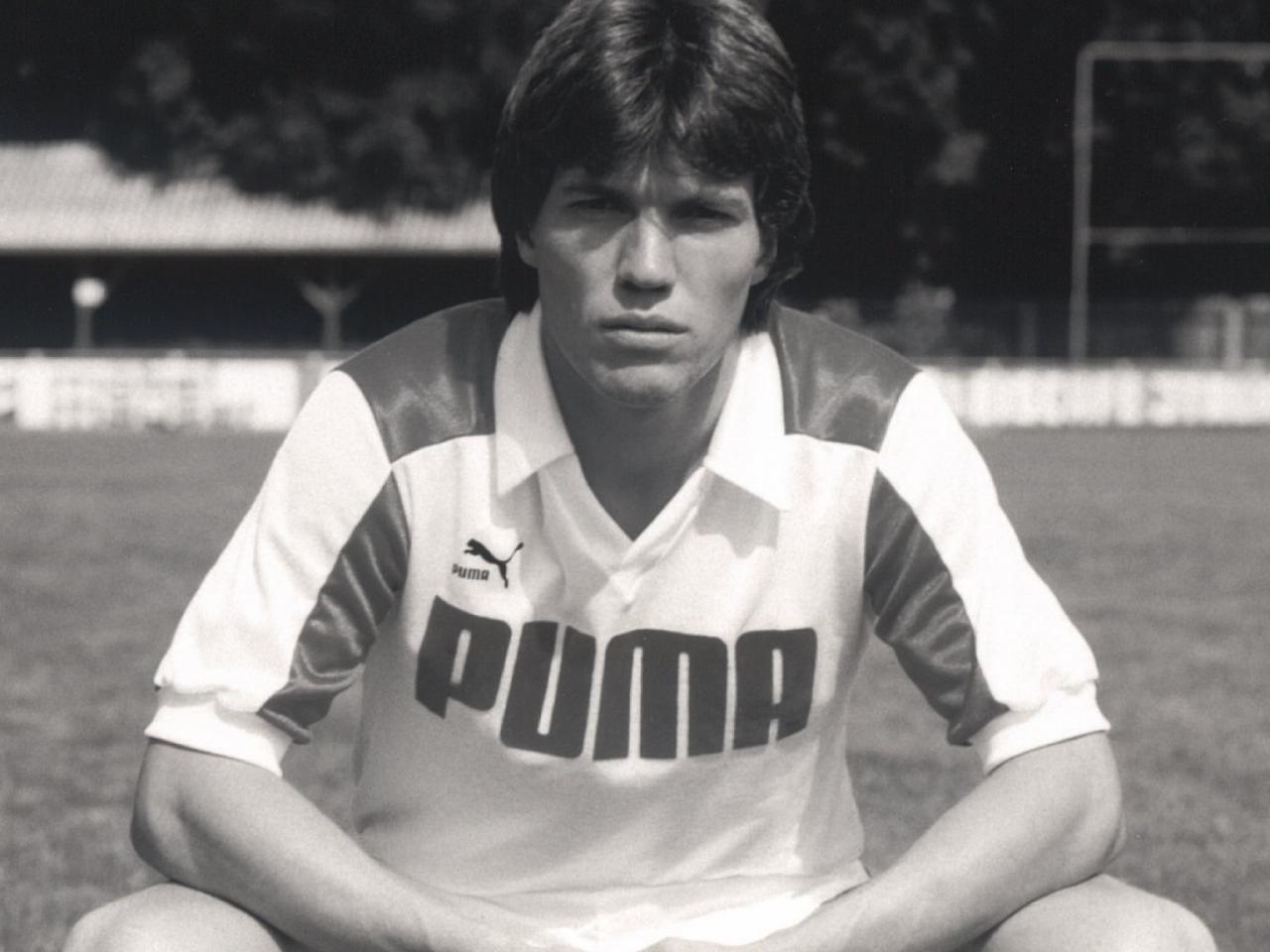 1990
HOMEGROWN KING
PUMA KING footballer Lothar Matthäus, who was born and raised in PUMA's home city Herzogenaurach, captains West-Germany to its third World Cup title in Italy. Subsequently, he is voted the Ballon d'Or winner ("European Player of the Year"), "World Player of the Year" and "World Athlete".
1991
TURN IT ON
PUMA launches the game-changing PUMA DISC System technology on running shoes, creating faster lacing on even faster shoes.
Launched in 1991, the DISC System is the first laceless sports shoe. When turning the DISC, the system of internal wires tightens the upper for an optimal fit. This works perfectly in tandem with PUMA's cushioning technologies TRINOMIC (1990) and its successor CELL (1997).
Wearing PUMA DISC System spikes one year later, Germany's Heike Drechsler (long jump) and Dieter Baumann (5000m), and Great Britain's Linford Christie (100m) all claim gold medals at the 1992 Summer Olympic Games in Barcelona.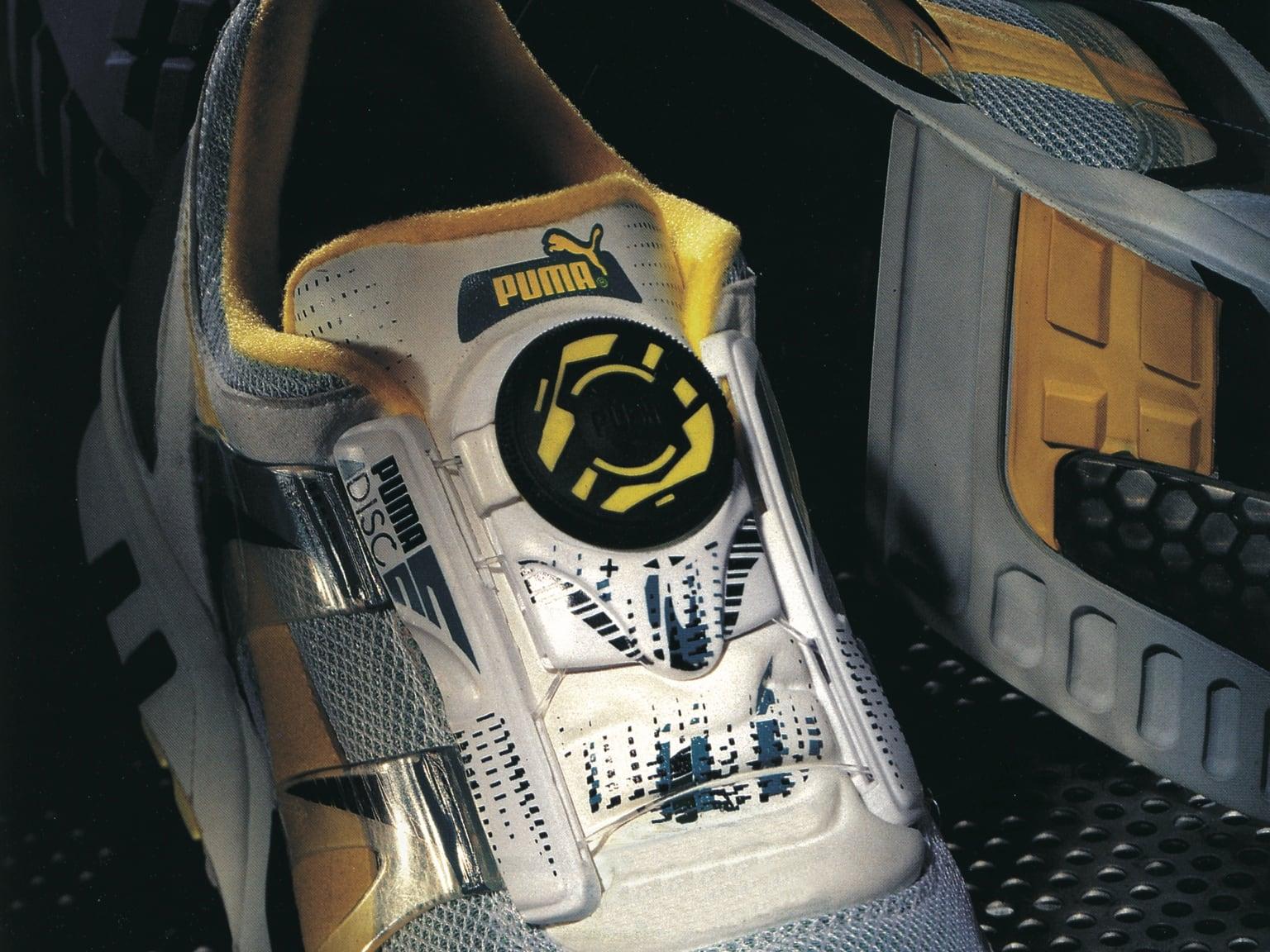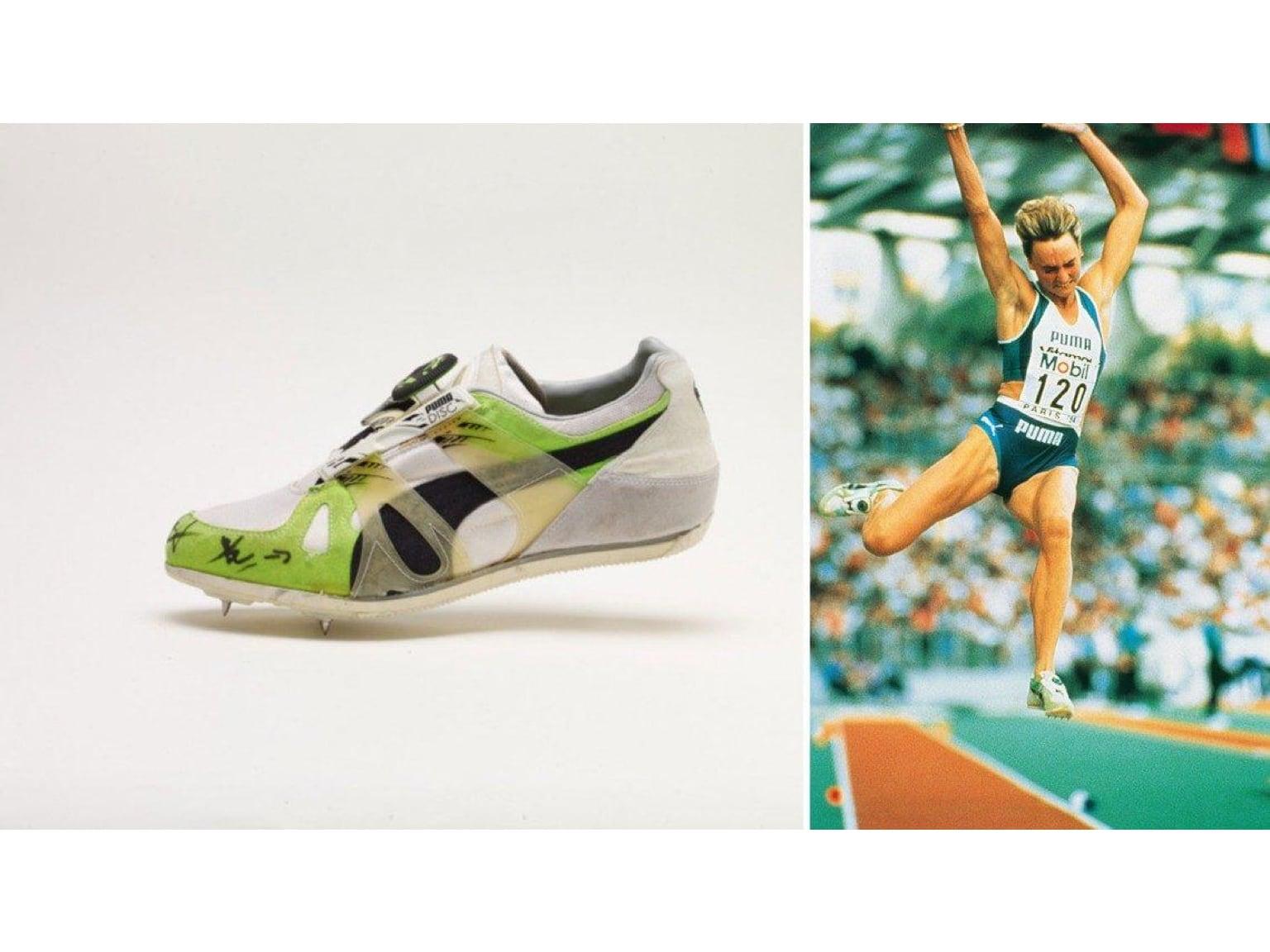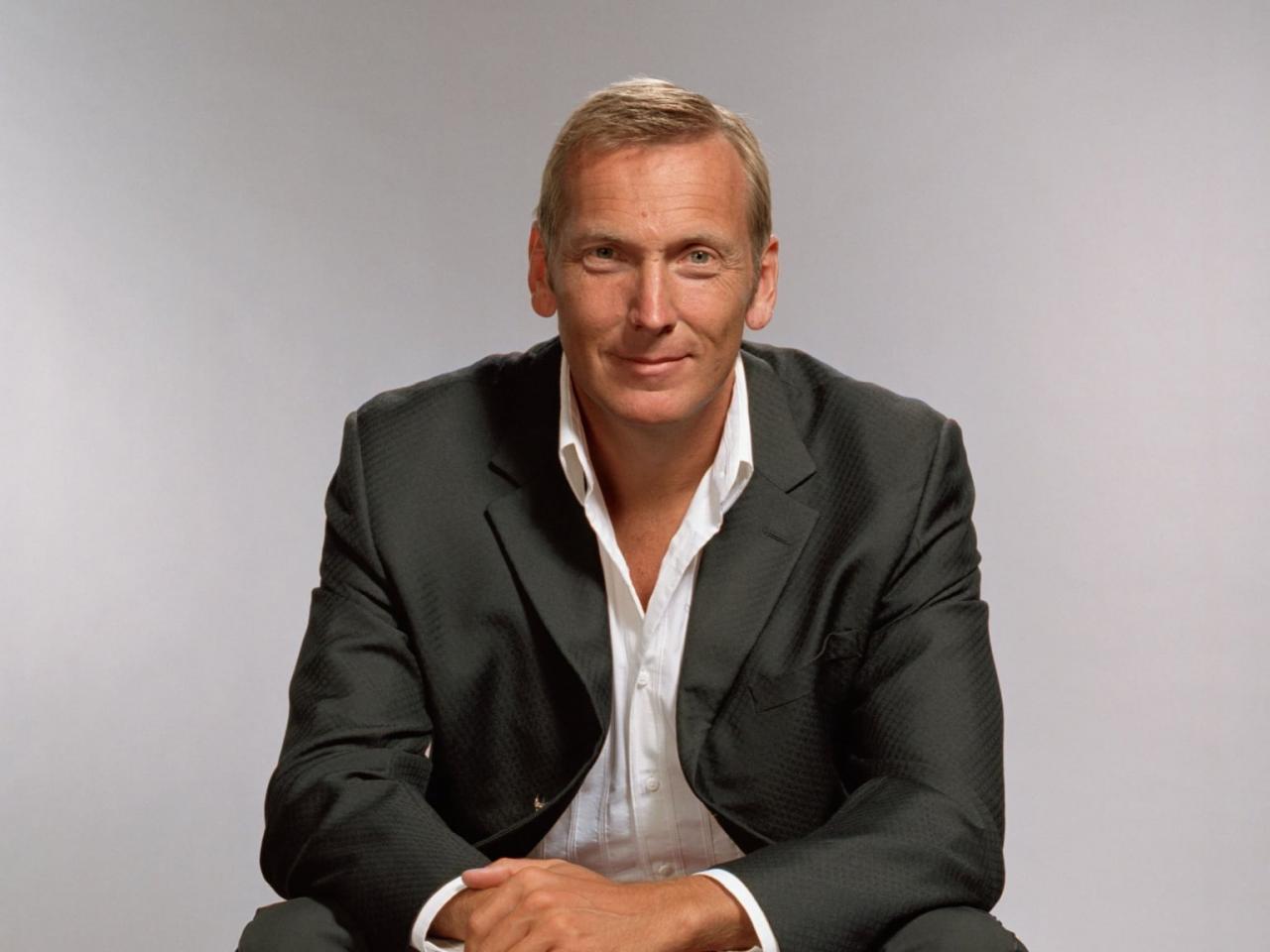 1993
DETERMINED CONFIDENCE
Jochen Zeitz is appointed CEO at the age of 30, becoming the youngest chairman in German history to lead a public company. During financial difficulties, Zeitz spearheads PUMA's reconstruction and manages to turn it from a low-price brand into a premium sport-lifestyle company that is one of the top three brands in the sporting goods industry today.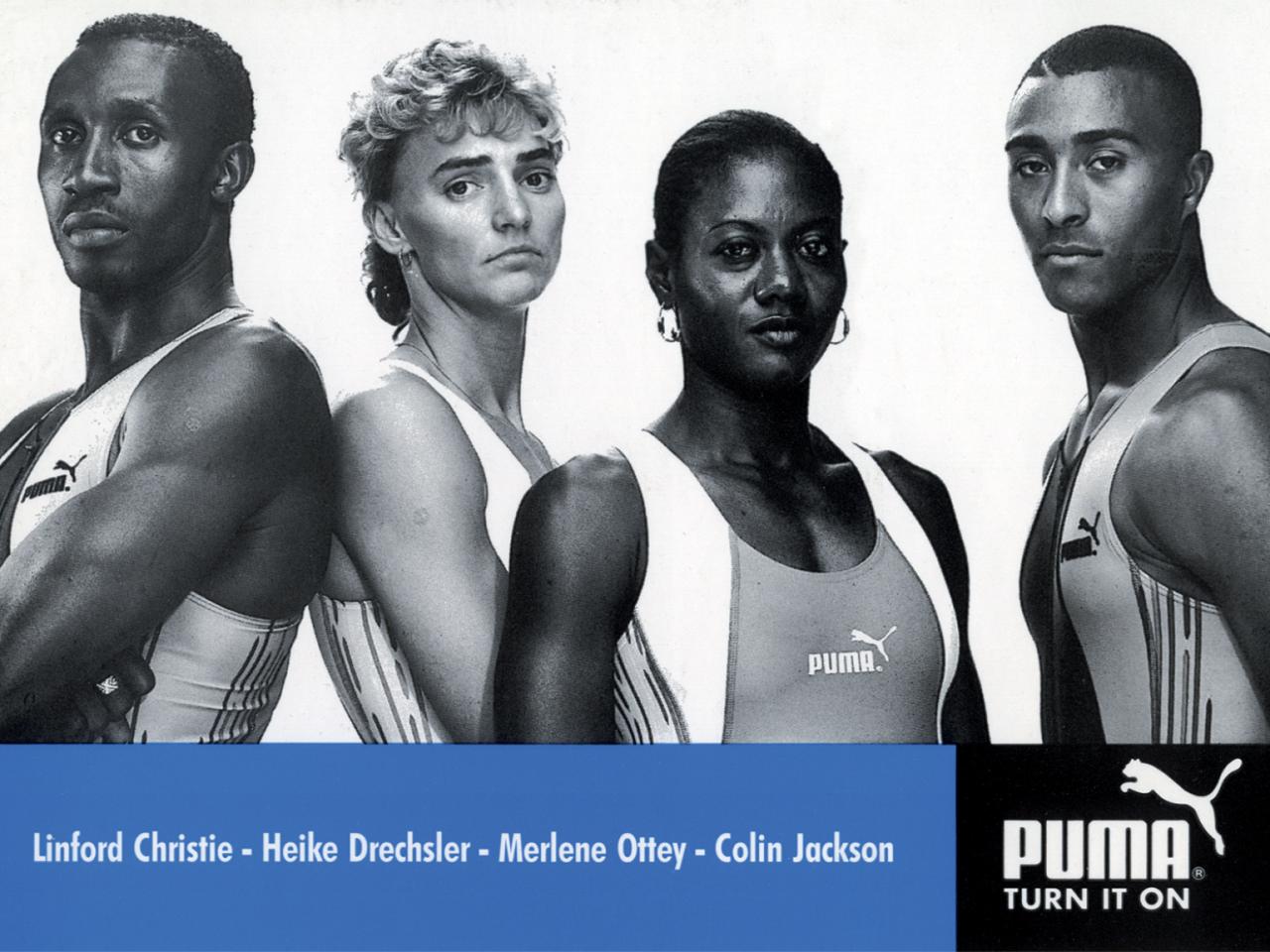 1993
FANTASTIC FOUR
At the 1993 World Championships in Athletics, Germany's Heike Drechsler (long jump), Jamaica's Merlene Ottey (200m) and Great Britain's Linford Christie (100m) and Colin Jackson (110m hurdles) – PUMA's Fantastic Four - all win gold medals.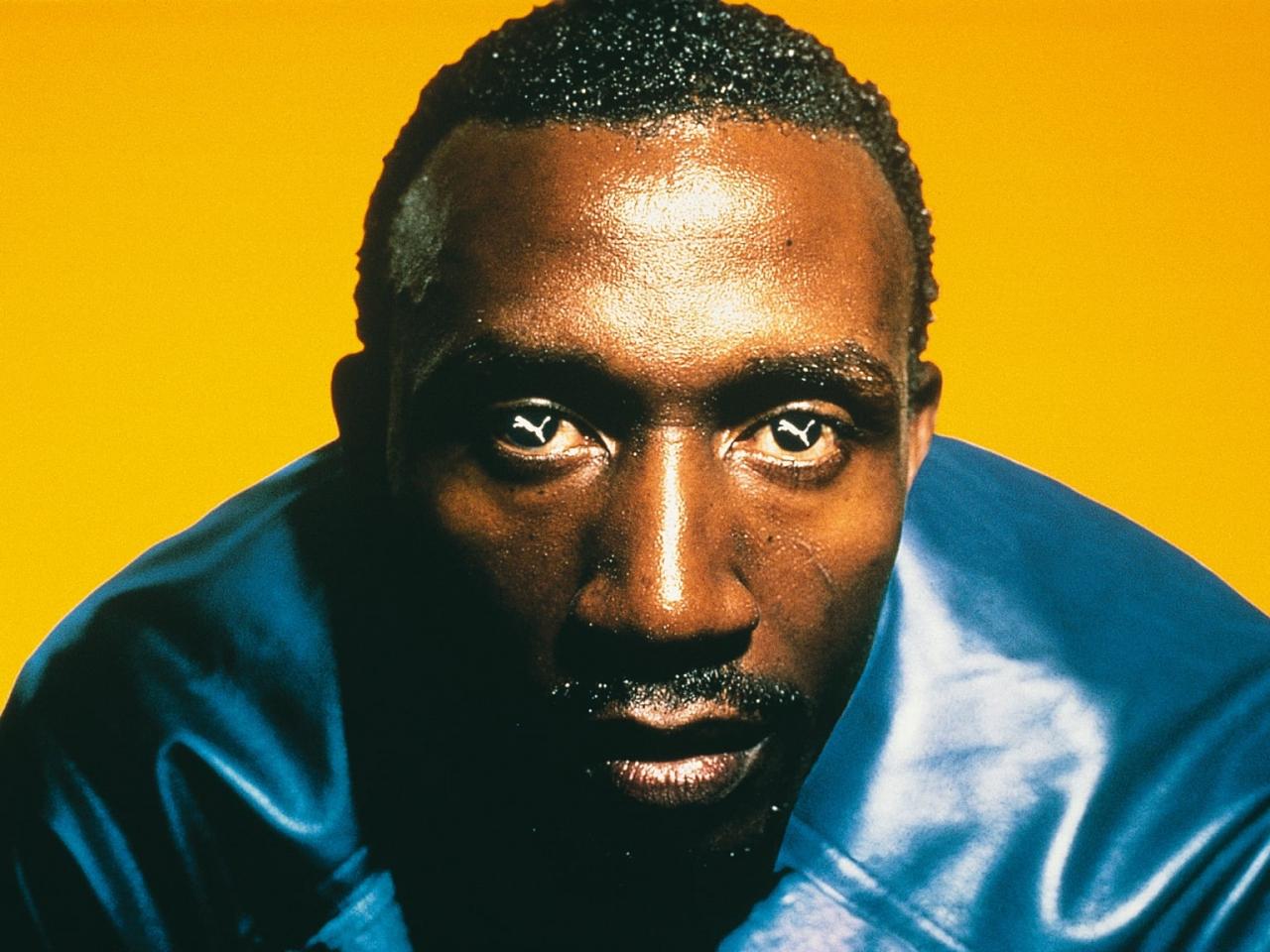 1996
EYES OF A CAT
In a press conference prior to the 1996 Summer Olympic Games in Atlanta, Linford Christie proves he is a true PUMA athlete. Wearing contact lenses that overlay his pupils with the PUMA cat, he displays his spirit for all to see. The picture of Christie wearing the PUMA lenses spreads rapidly and is world famous ever since. 
1998
SPORT LIFESTYLE
In collaboration with German star designer Jil Sander, PUMA merges sports and fashion for the first time. The iconic KING and running shoe EASY RIDER are combined to create a lifestyle version that becomes a desired fashion sneaker, opening up the sport lifestyle segment.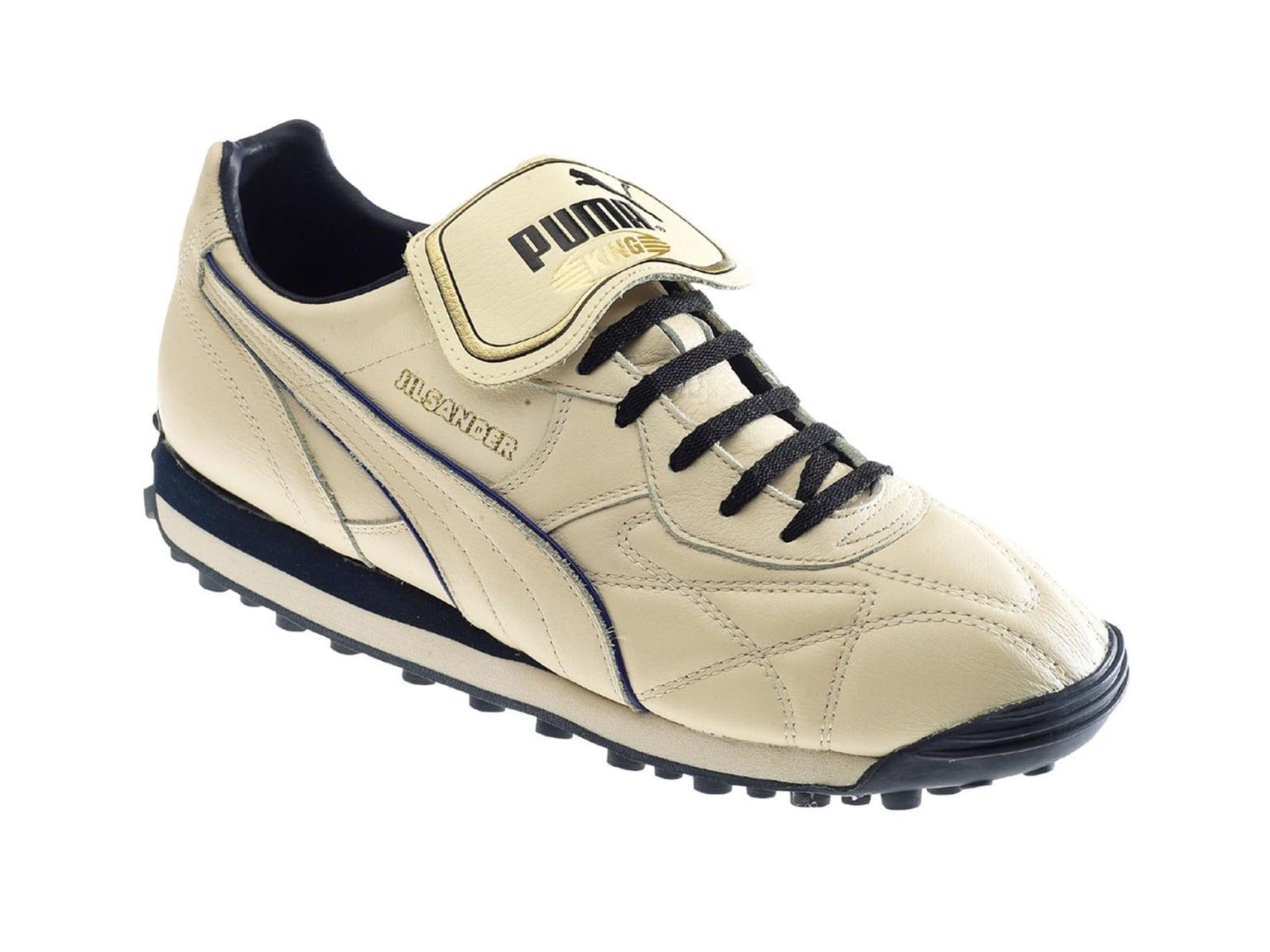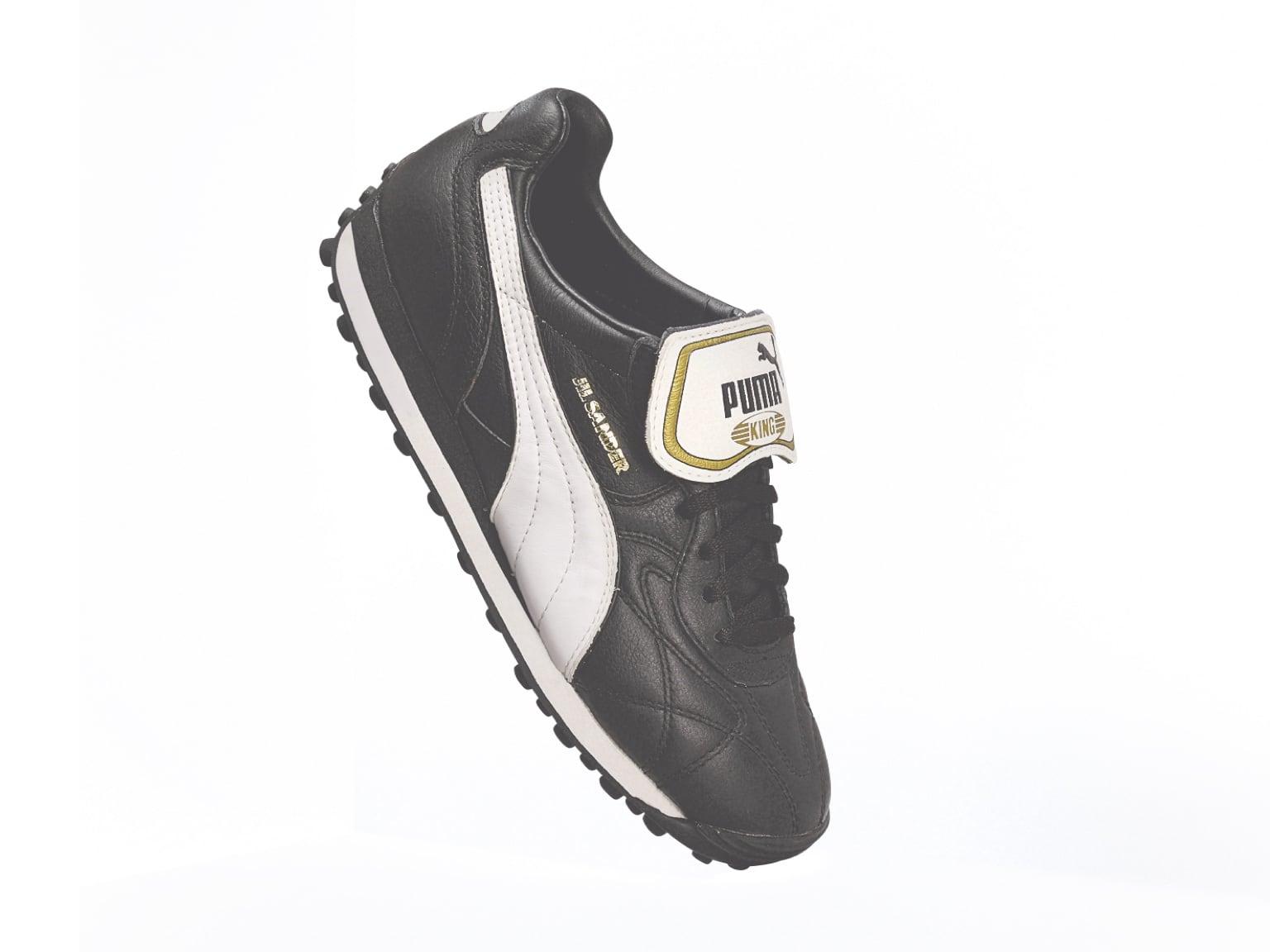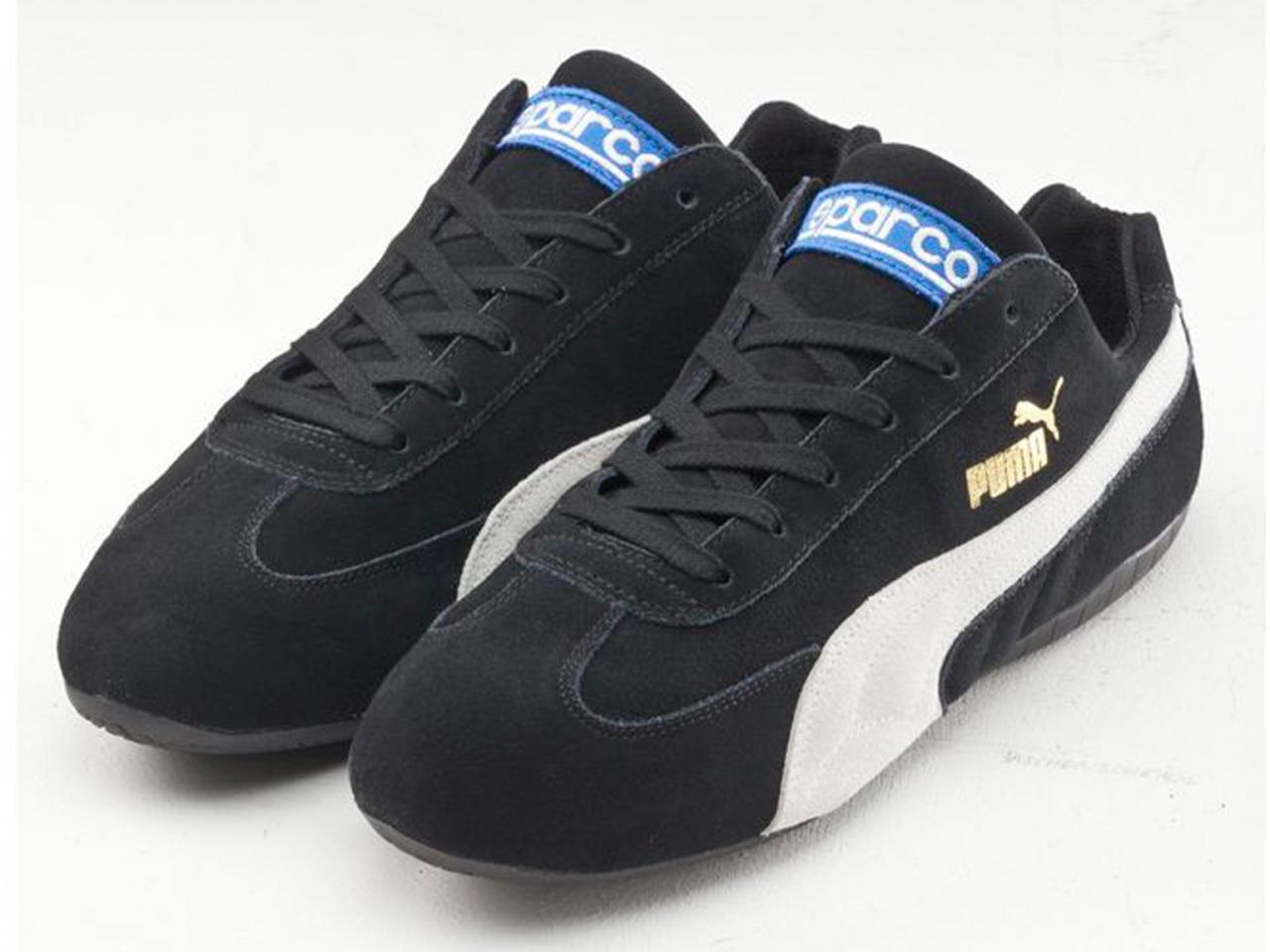 2001
SPEEDING UP FASHION
The PUMA SPEEDCAT represents our long-standing connection to motorsports. Its design originated in 1998, when the fireproof version was created for Formula One drivers. Its innovative and elegant low-profile look and characteristically stitched cat logo, quickly turns the SPEEDCAT into a fashion classic.
Since then, PUMA has established as one of the top suppliers for racing gear and merchandise in Formula One. 
2002
INDOMITABLE LIONS (AND LIONESS)
At the 2002 African Cup of Nations in Mali, the PUMA-sponsored Cameroon national team shakes things up with unprecedented sleeveless kits and take home the title.
Ahead of the 2002 World Cup in South Korea and Japan, FIFA bans the sleeveless kits, forcing PUMA designers to come up with a new creative solution: black mesh sleeves that allow for the iconic silhouette to remain seen.
At the French Open in 2002, PUMA and Serena Williams unveil a dress in Cameroon colours, inspired by the national team's sleeveless jerseys. Later on at the US Open, they cause a stir with the skin-tight "Catsuit" and Williams cements her status as No.1 in the world after winning three consecutive Grand Slam tournaments that year.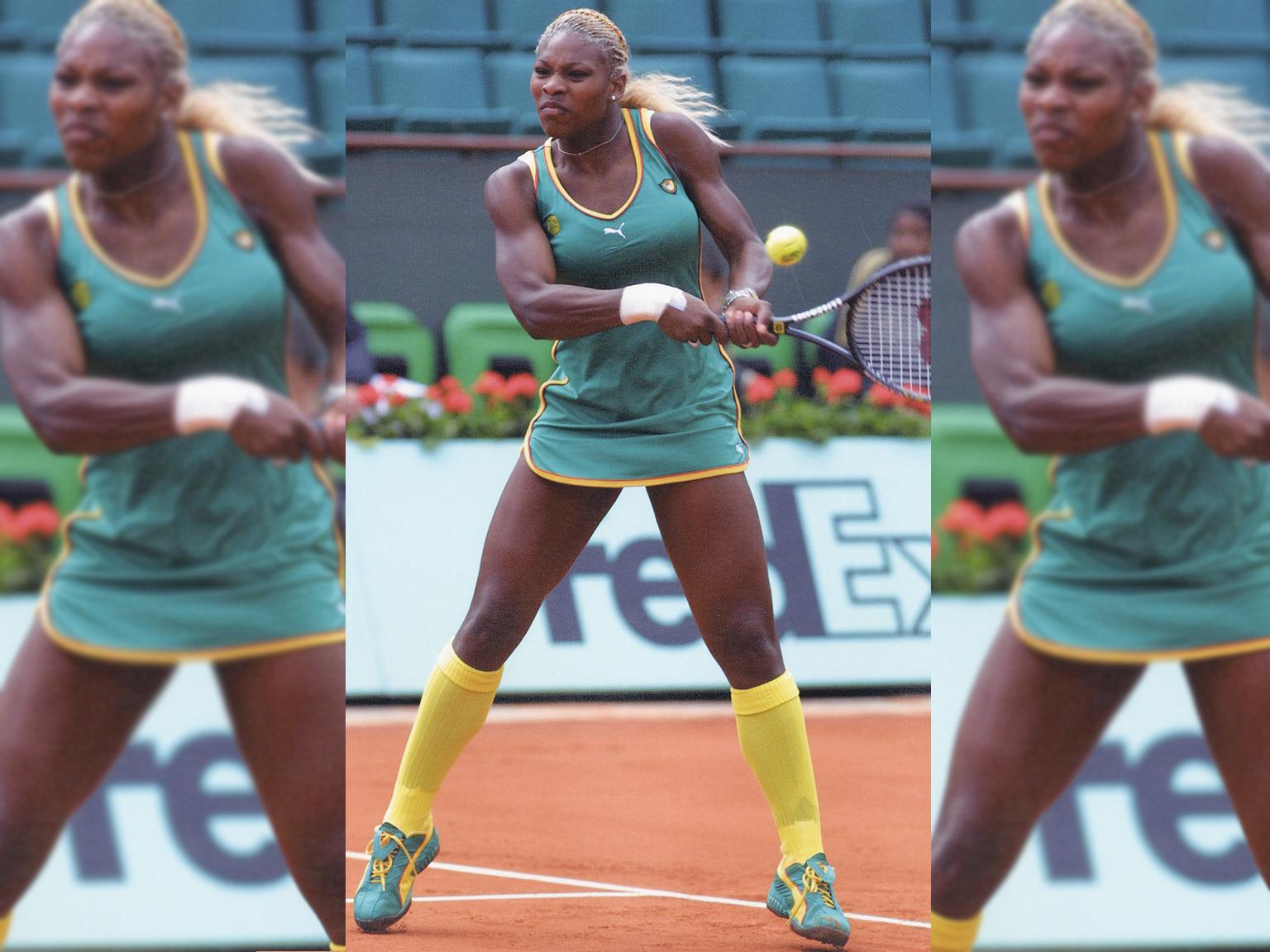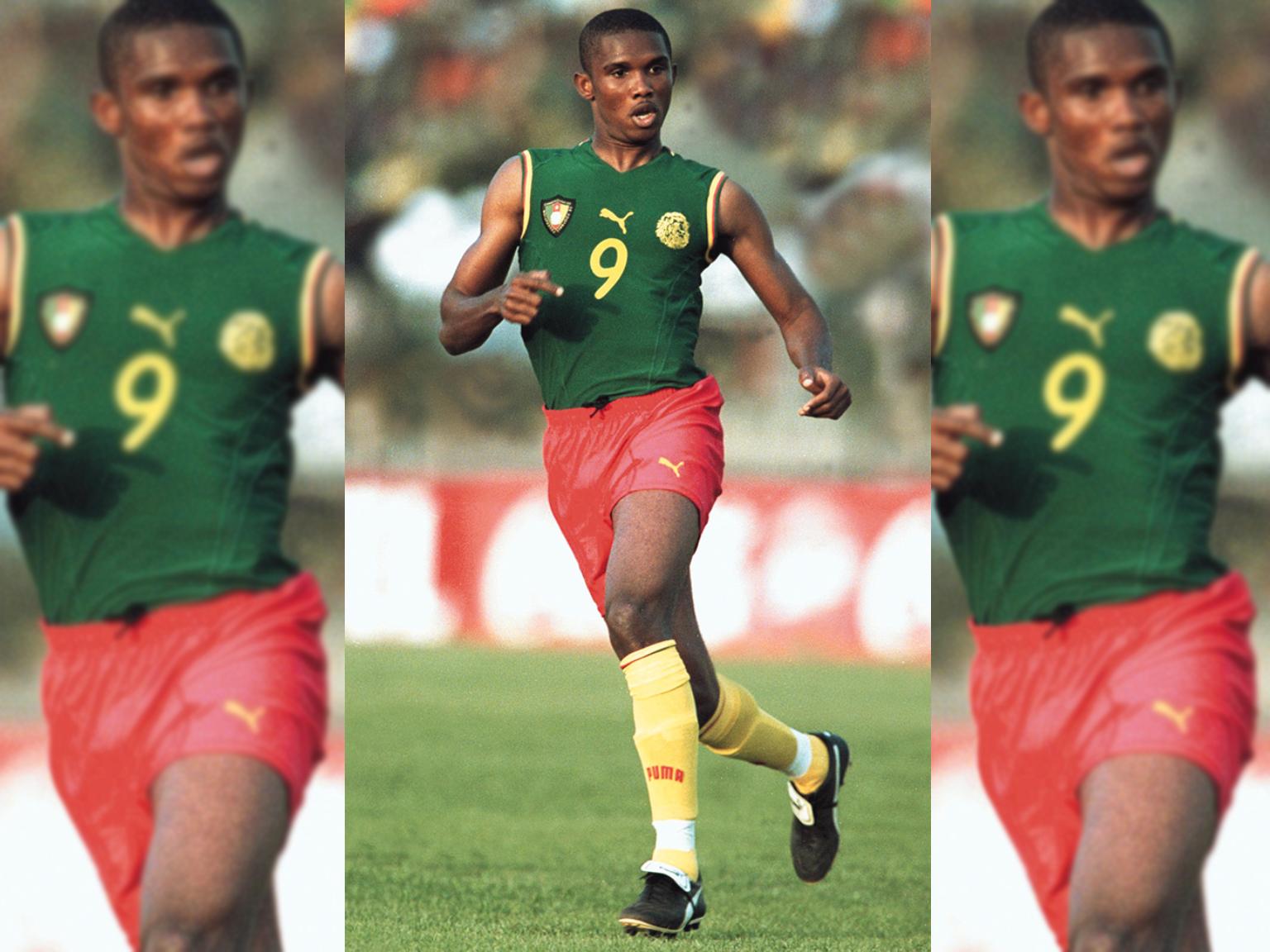 2004
TEAMPLAY
2004 is a year in which PUMA stands with its partners through success and challenges.
The Cameroon national team follow up on their controversial 2002 sleeveless kits with an even more daring one-piece and skin-tight PUMA UniQT gear. While the kits are developed by PUMA with fair play in mind, FIFA punishes the Indomitable Lions by revoking six points in the 2006 World Cup and imposing a fine. PUMA shows itself as a real team player by supporting the Cameroonian team in a legal dispute that ends in a compromise and a shared donation to a football development project in Cameroon.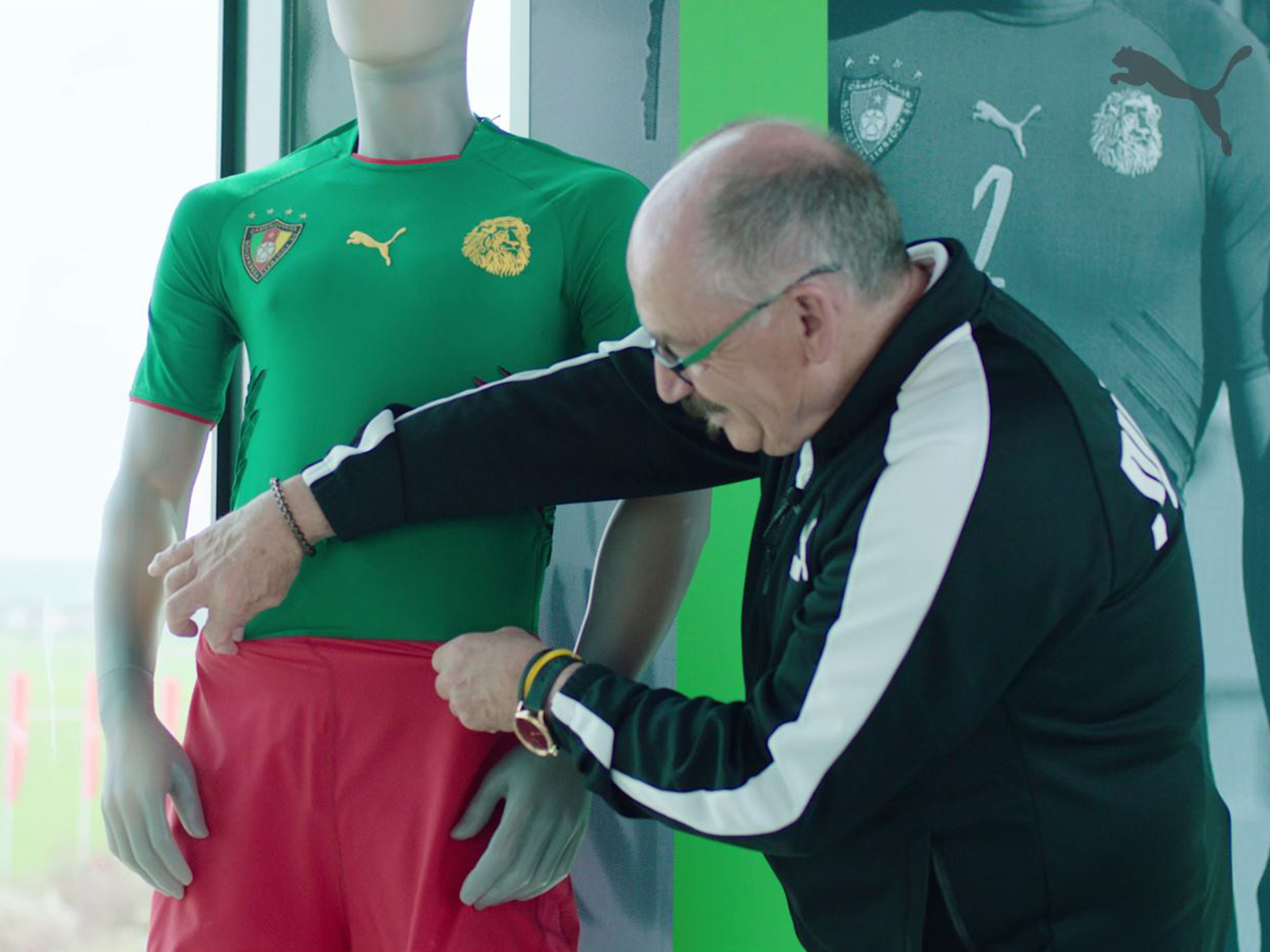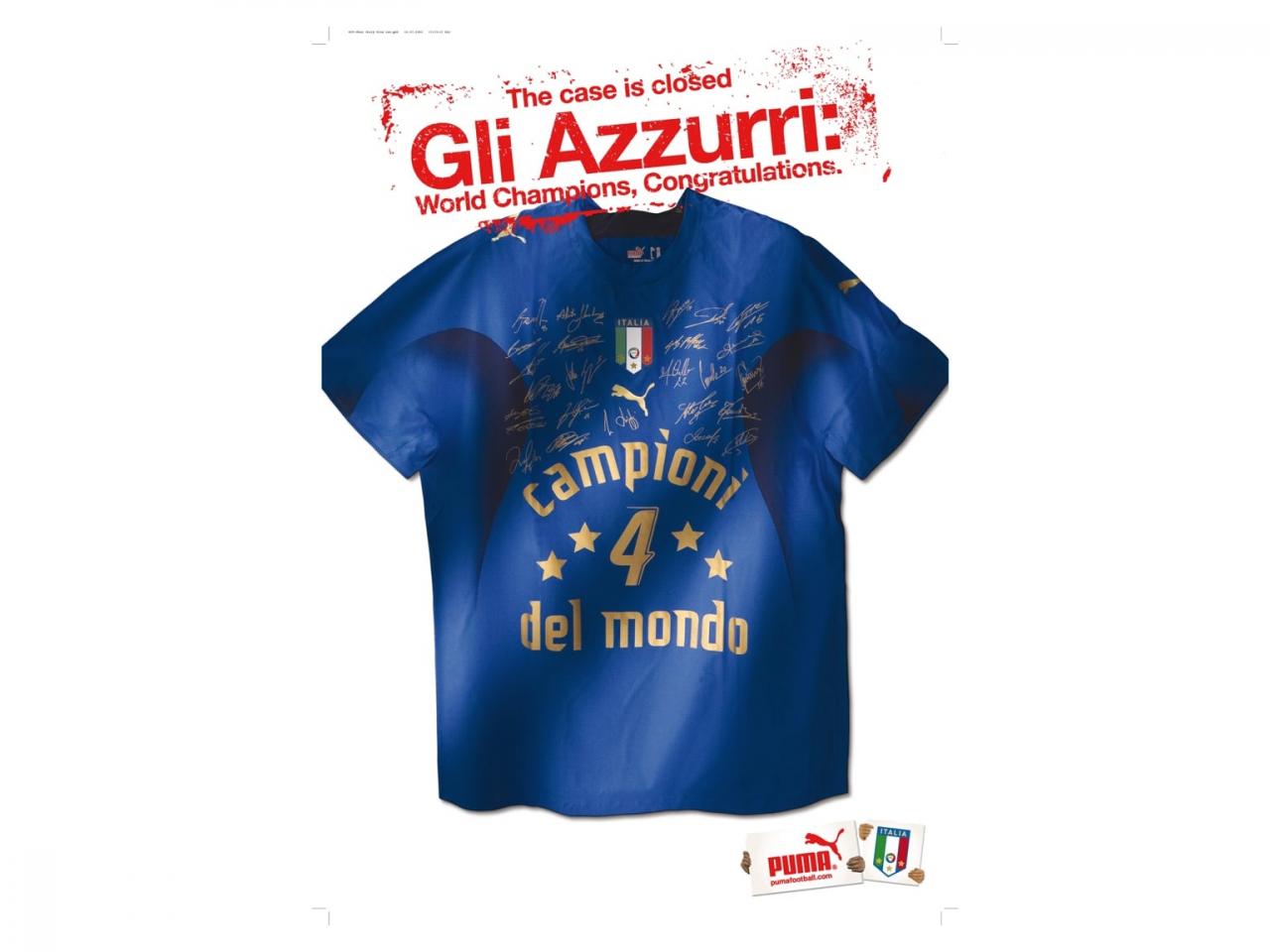 2006
WORLD CHAMPION ITALY
At the Football World Cup in Italy, PUMA sponsors more than any other supplier with 12 out of 32 teams. For the first time in the company's history, a PUMA-sponsored team becomes the world champion as Italy beats France 5:3 after a penalty shoot-out. Wearing his trustworthy PUMA gloves, Italy's goalkeeper Gianluigi Buffon wins the Yashin-Award for "Best Goalkeeper of the Tournament". 
2009
ON A RUN
Just one year after his amazing success at the Beijing Olympics, Usain Bolt continues his reign with a new world record.
Nicknamed Usain "Lightening" Bolt, he breaks his own 100m world record with a time of 9.58 seconds at the World Athletics Championships in Berlin. He also smashes his own 200m world record from 2008, making him the world champion with 19.19 seconds. On top of this, the Jamaican team comes first in the 4x100 relay, adding another World Championship gold medal to Bolt's track record. This sets the path for Bolt's athletic dominance for many years to come.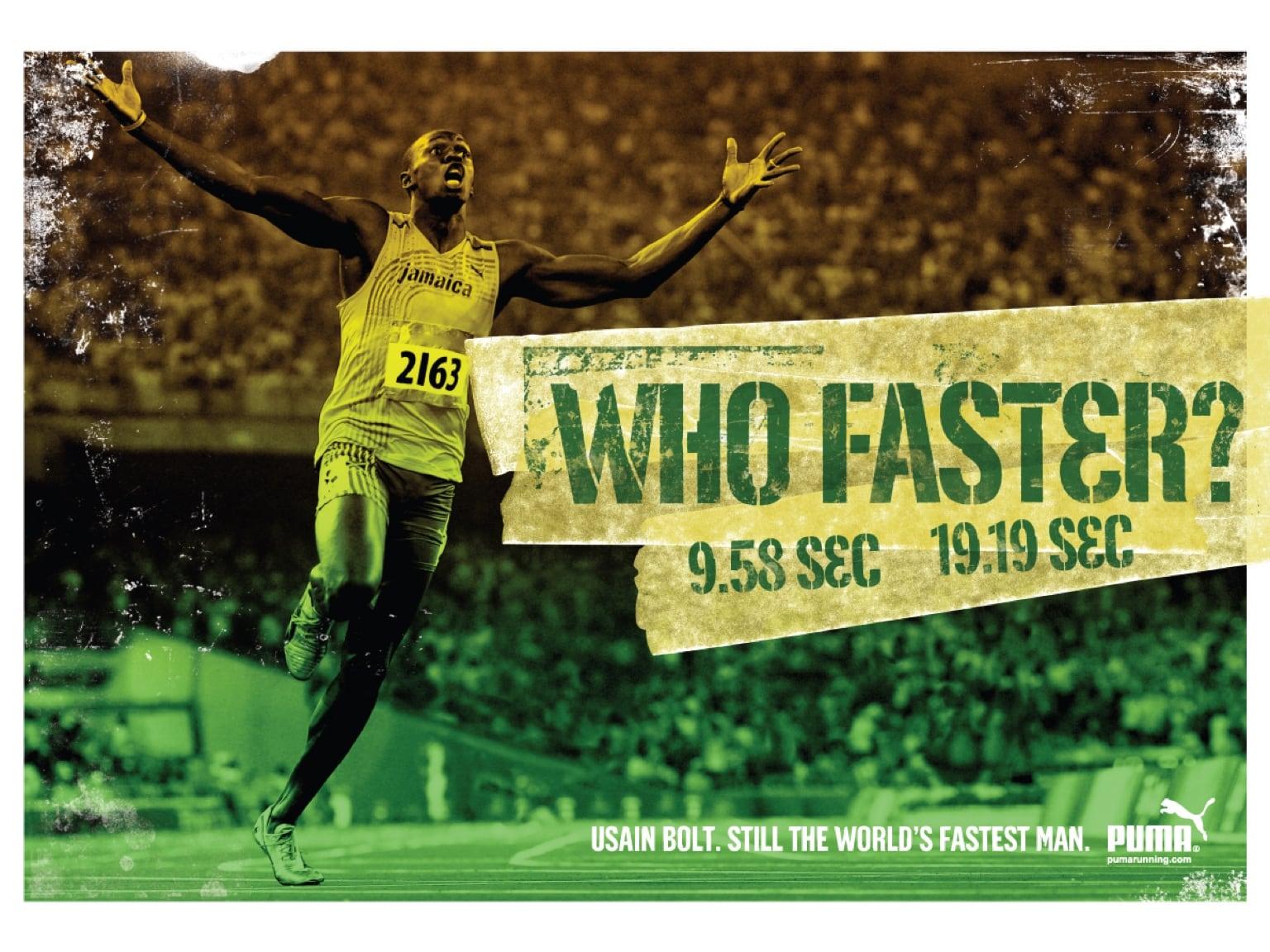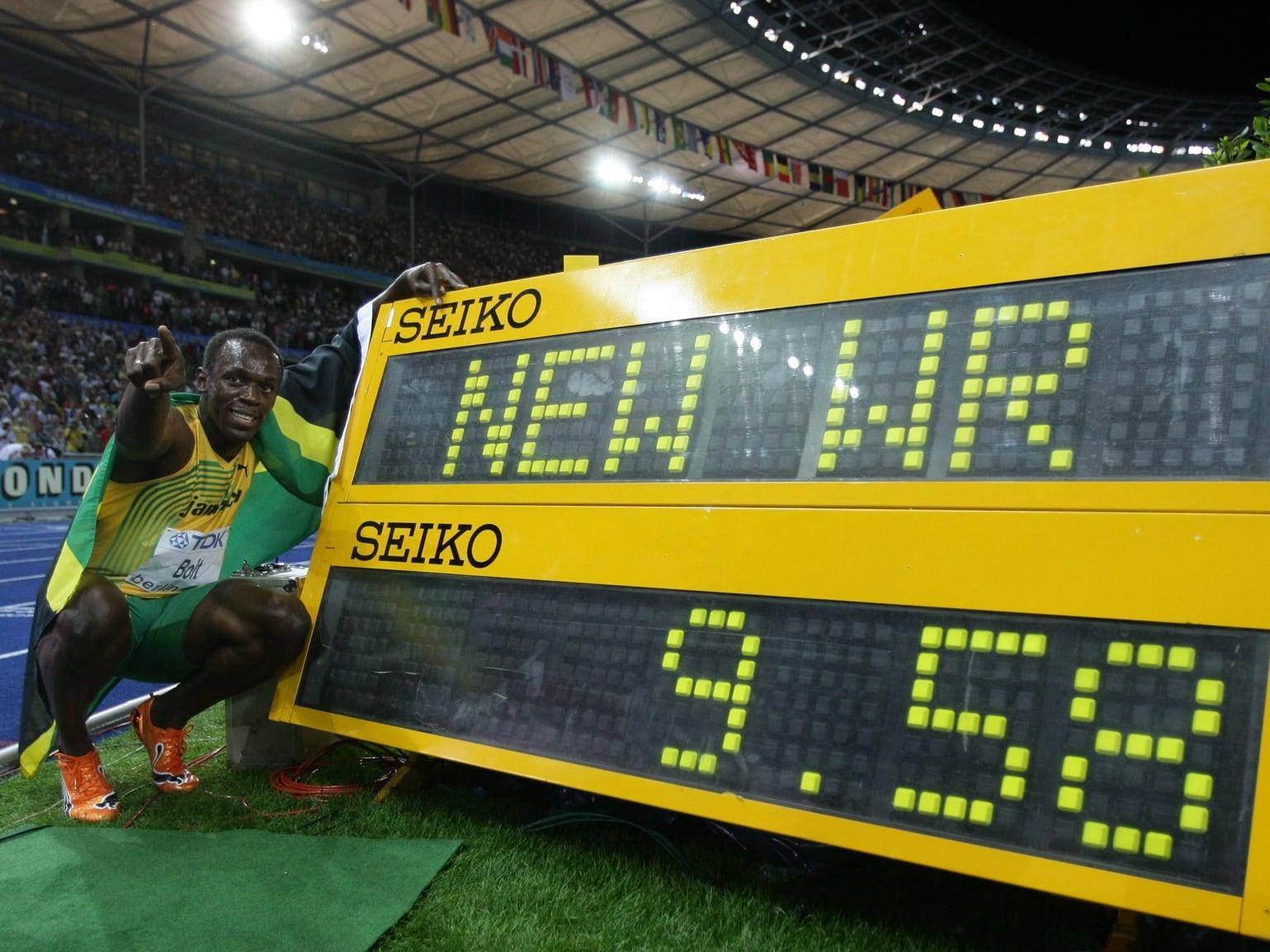 2010
COBRA PUMA GOLF
PUMA first made its mark in the golf world in 2006, jumping into the category with stylish and performance ready apparel, footwear and accessories that help golfers of all levels enjoy the game and play with confidence and style. PUMA grows as a brand in 2010 with the acquisition of Cobra Golf, a brand known for technology-rich, game-changing equipment. Together, COBRA PUMA GOLF delivers a full 360 package of innovative golf products and fashion-forward styles to consumers.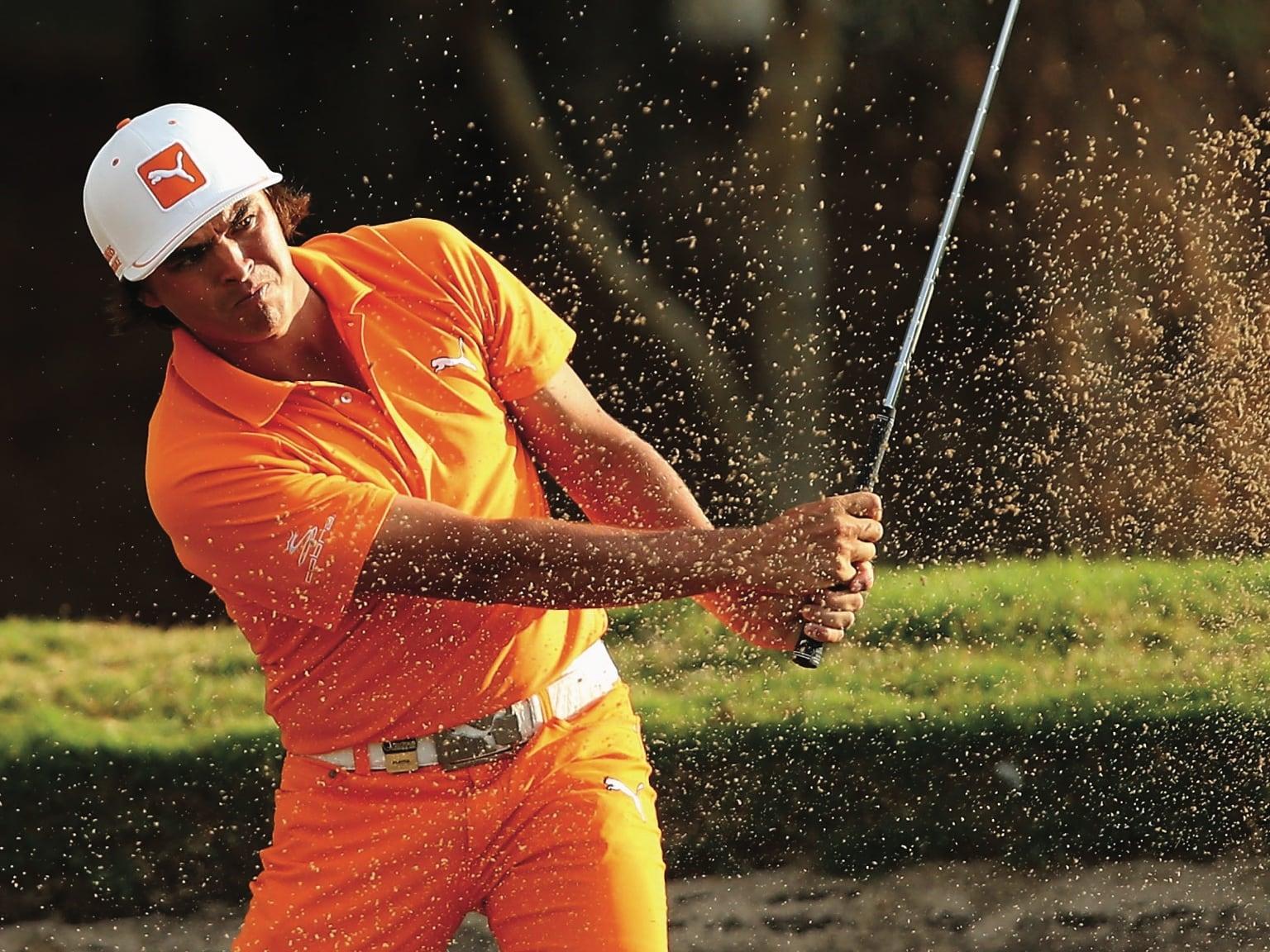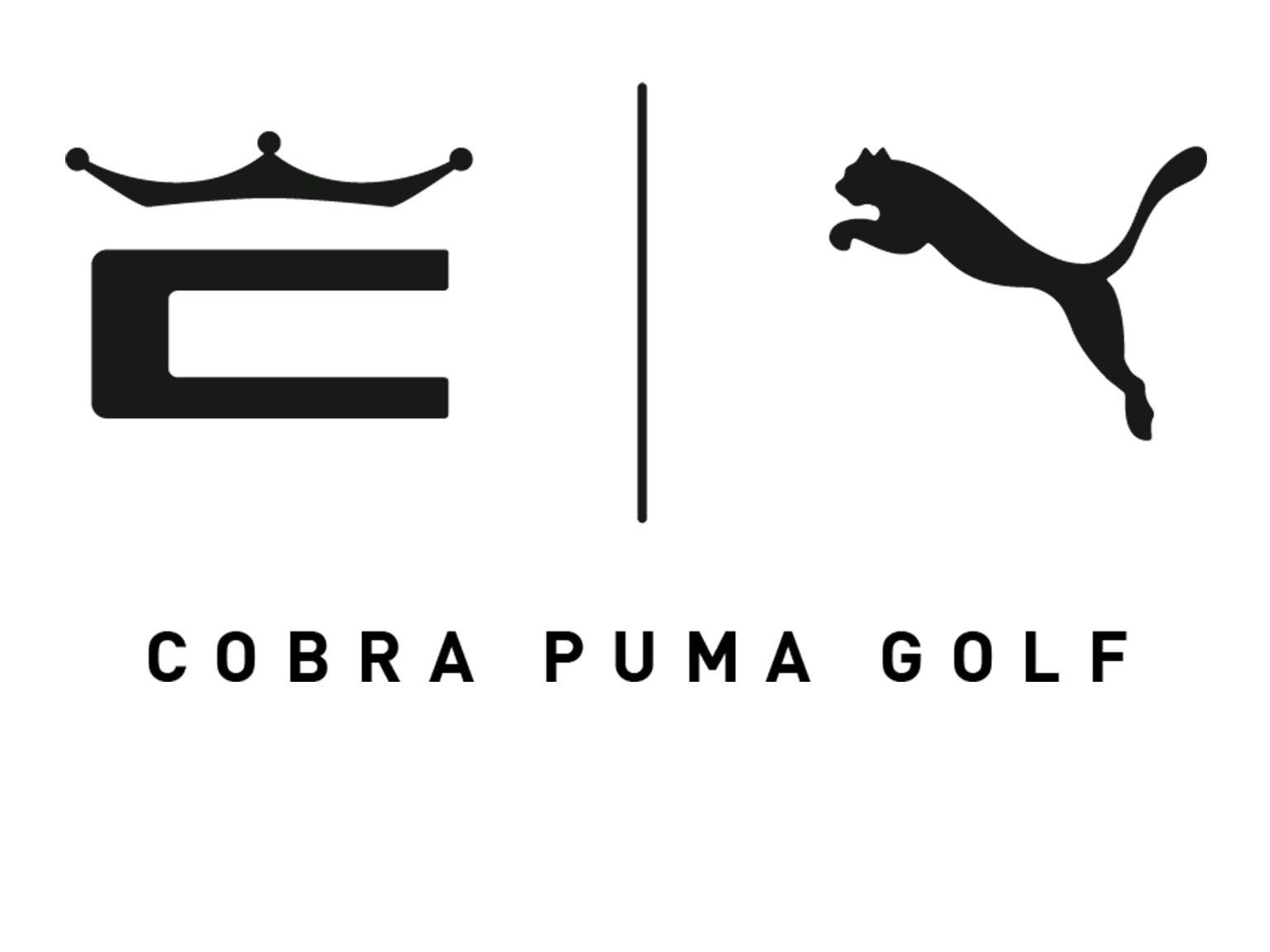 2012
HEJA BVB
Staying true to its roots in football, PUMA adds German Bundesliga champion Borussia Dortmund (BVB) to its football portfolio in a long-term partnership until 2028. BVB makes it to the Champions League final in the first season of the partnership. Since 2014, PUMA has also been a shareholder of Borussia Dortmund.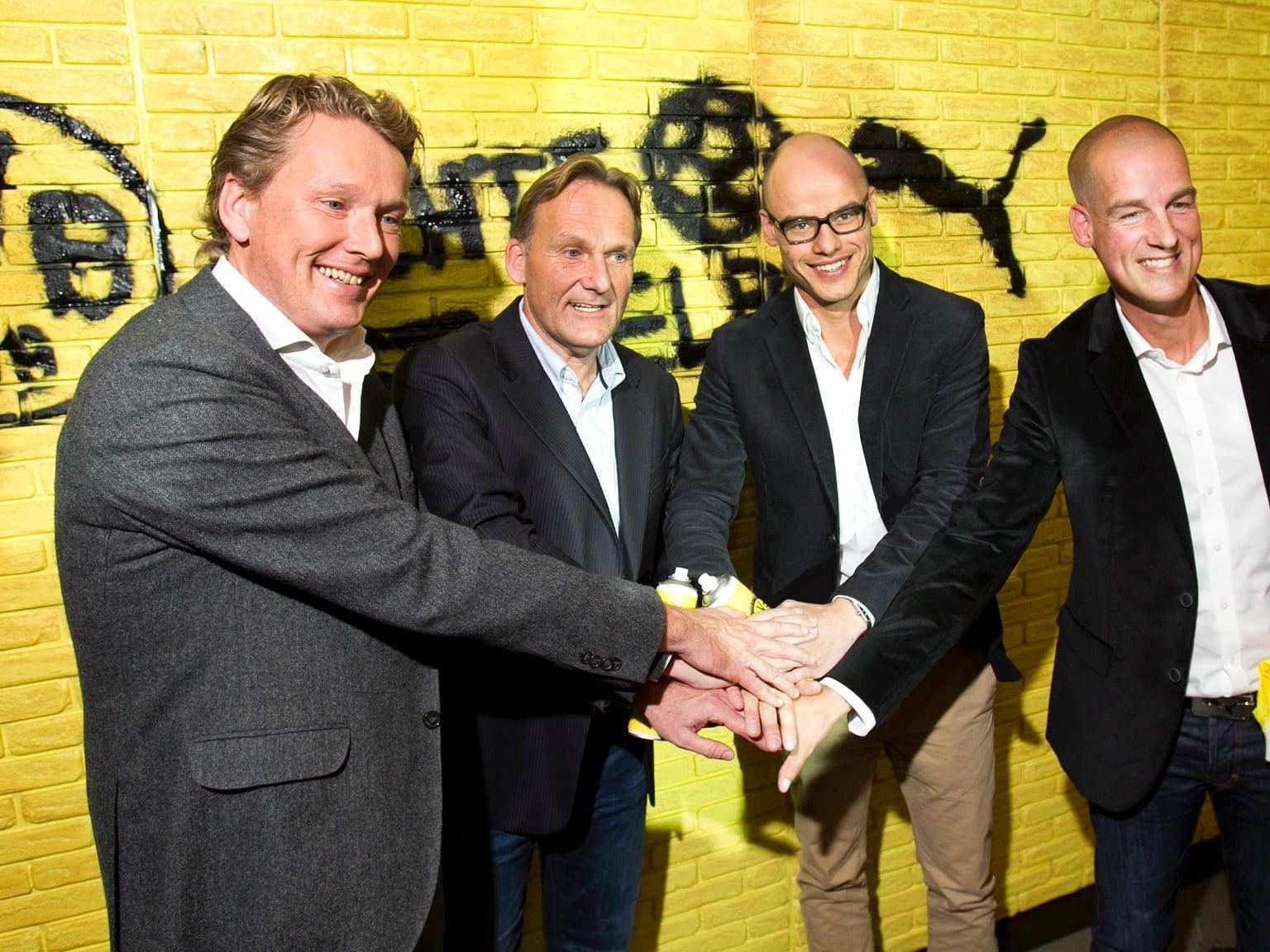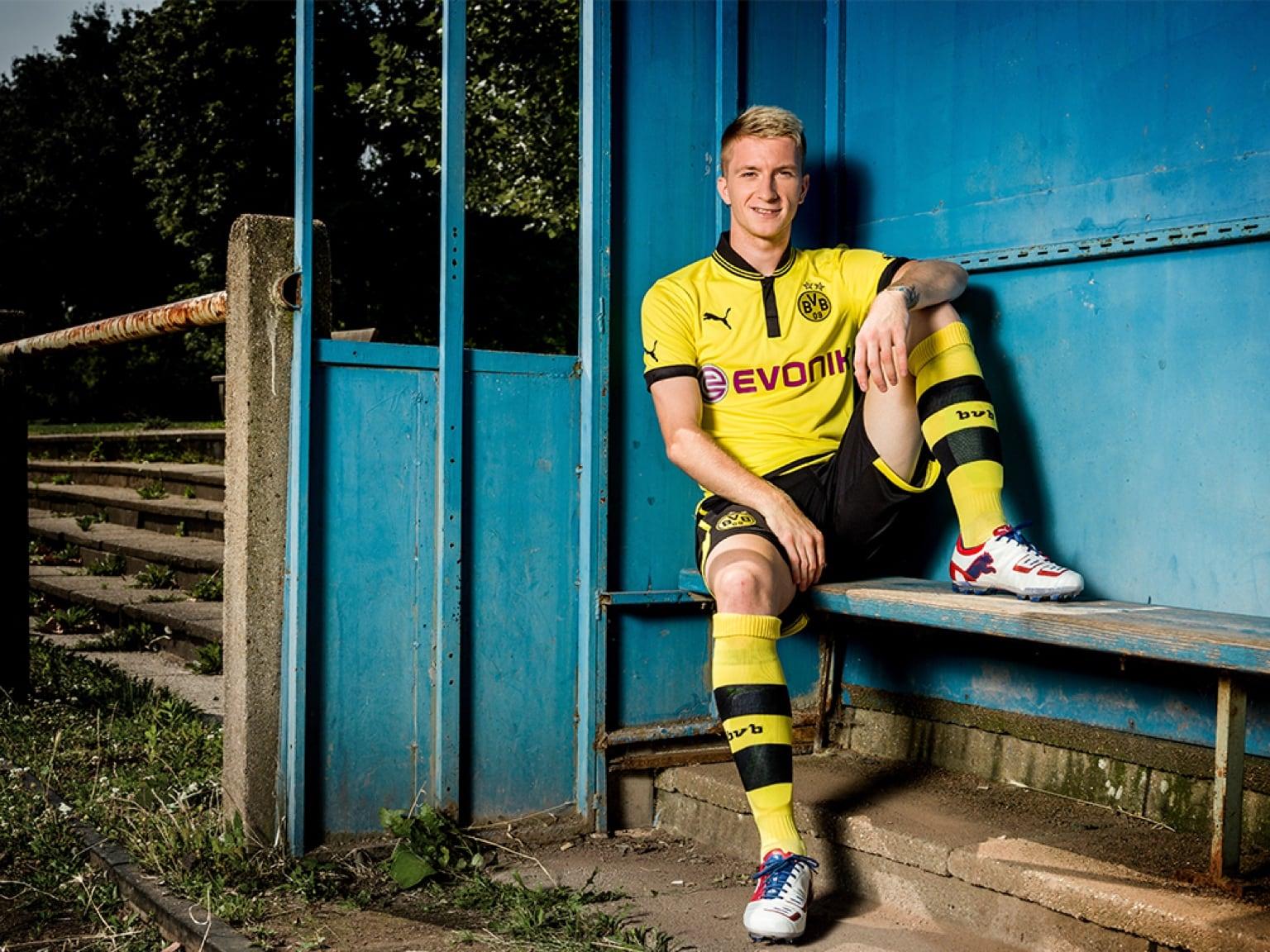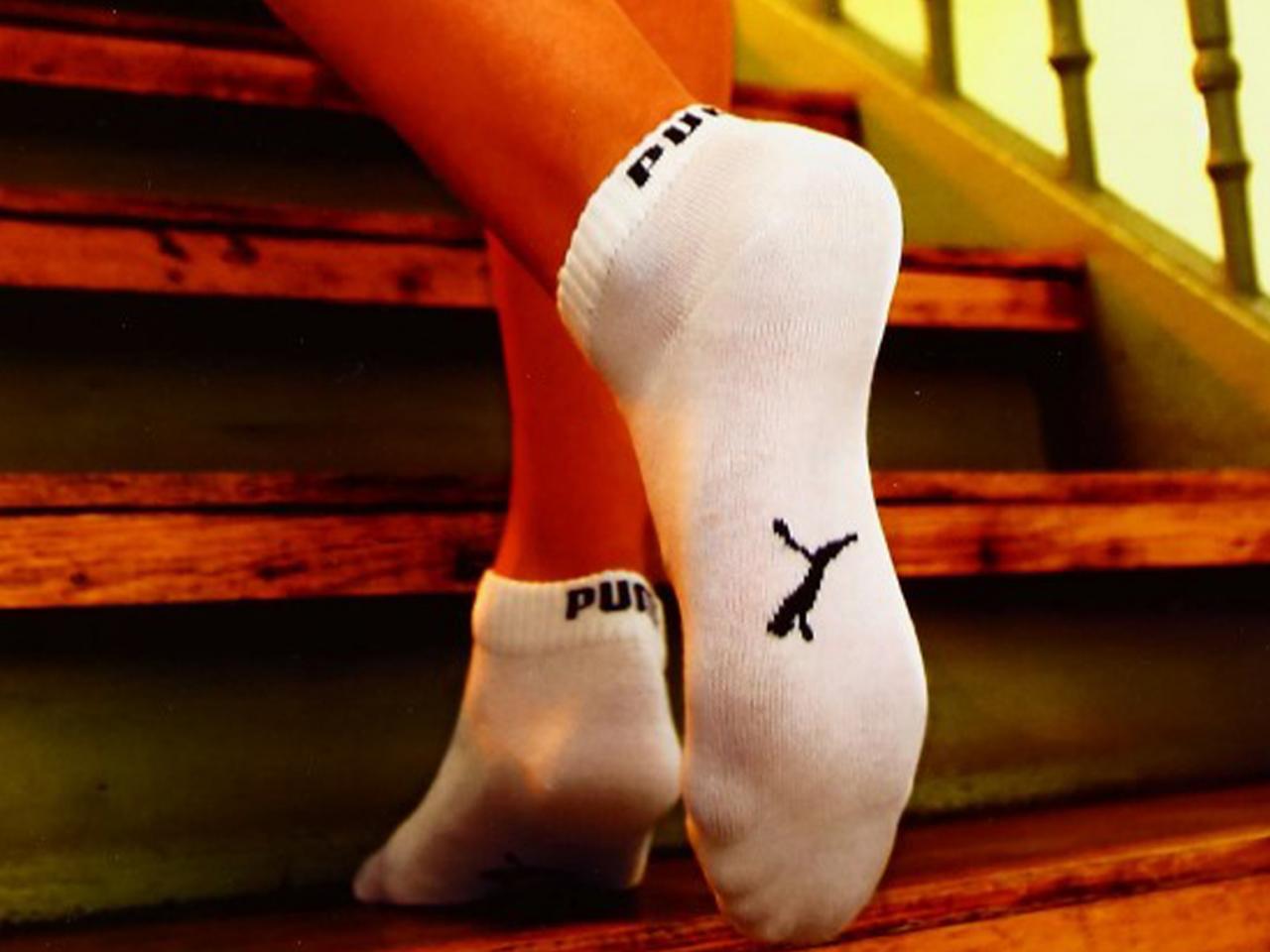 2012
PUMA ACQUIRES DOBOTEX
PUMA acquires its Dutch licensee Dobotex, which has designed, developed, produced and distributed PUMA socks, fanwear, swimwear and bodywear since 1997.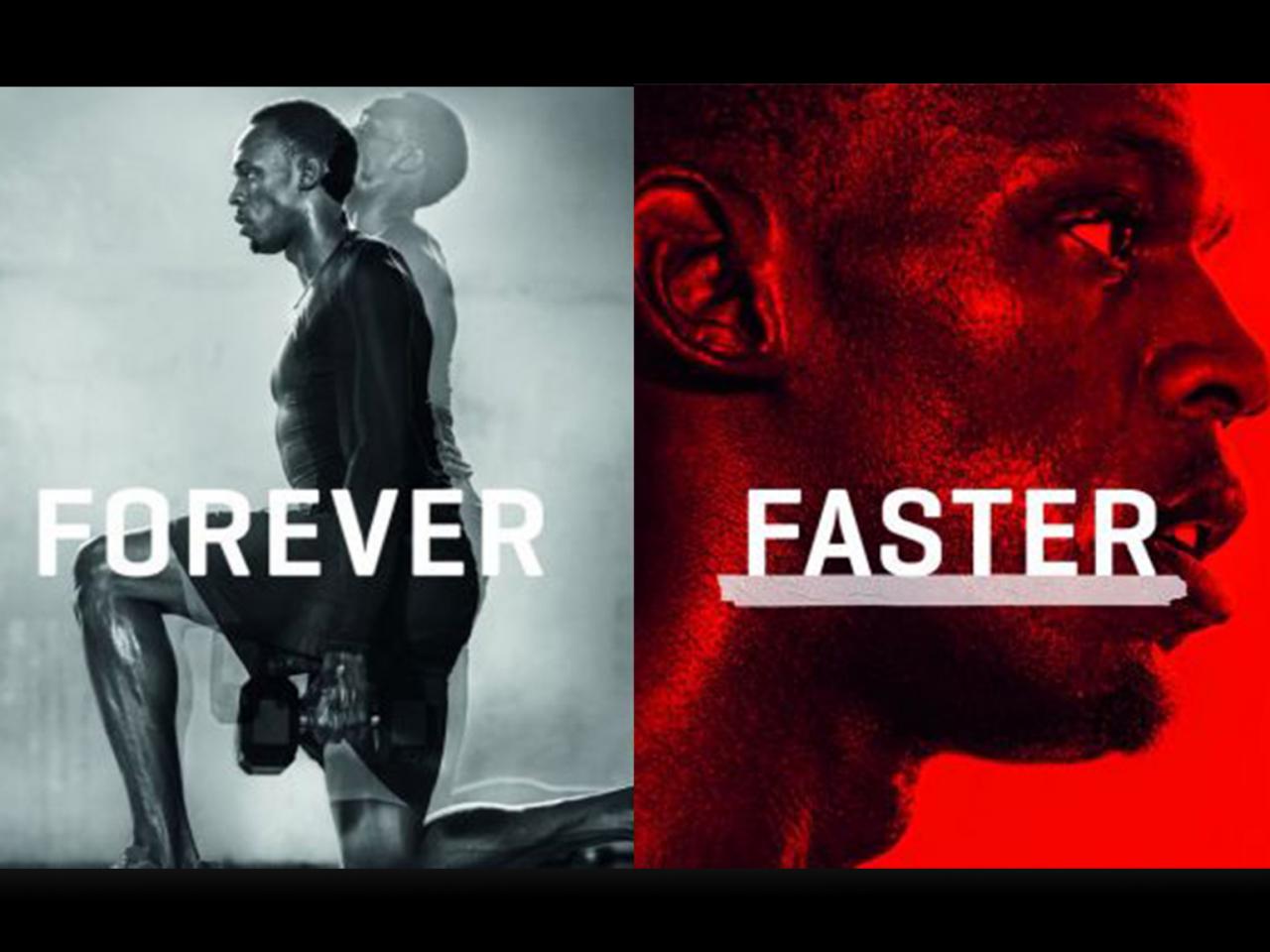 2014
FOREVER.FASTER.
PUMA launches its FOREVER.FASTER. brand campaign in a mission to become the fastest sports brand in the world. FOREVER.FASTER. recognises individuality and embraces challenging conventions and taking risks through bravery, confidence, determination and joy. Headlined by the fastest man alive Usain Bolt, footballers Mario Balotelli, Sergio Agüero, Marco Reus, Cesc Fabregas and Marta da Silva, and golfers Rickie Fowler and Lexi Thompson, FOREVER.FASTER. embodies the PUMA spirit and mentality.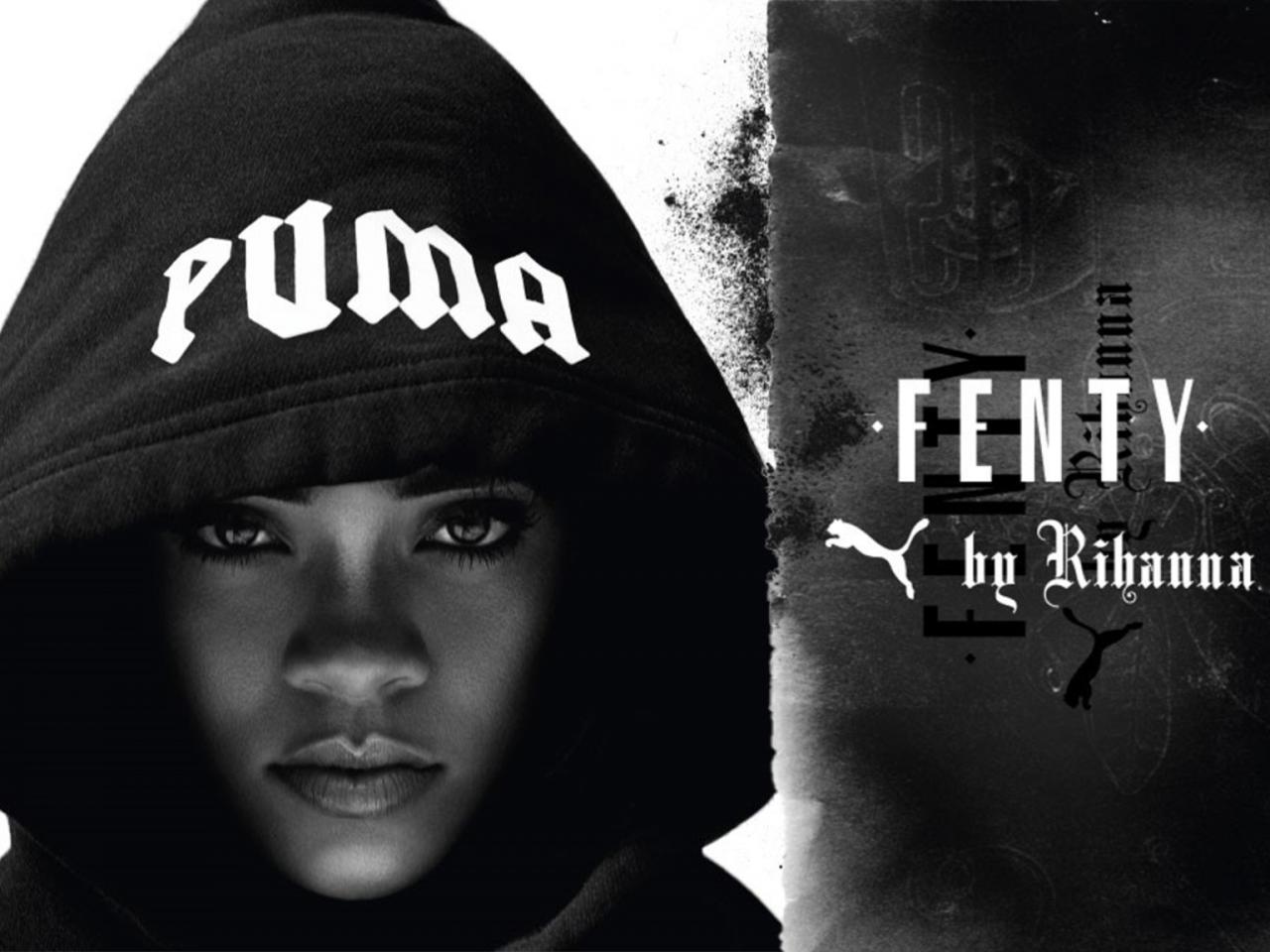 2015
CHALLENGE CONVENTION
PUMA and artist Rihanna join forces as she becomes PUMA Women's Creative Director and Ambassador.
Rihanna's first collaboration with PUMA is an instant classic. Taking inspiration from the creeper sneaker silhouette that was popular in the punk era, the PUMA SUEDE is recreated with an extra thick sole and the PUMA CREEPER is born.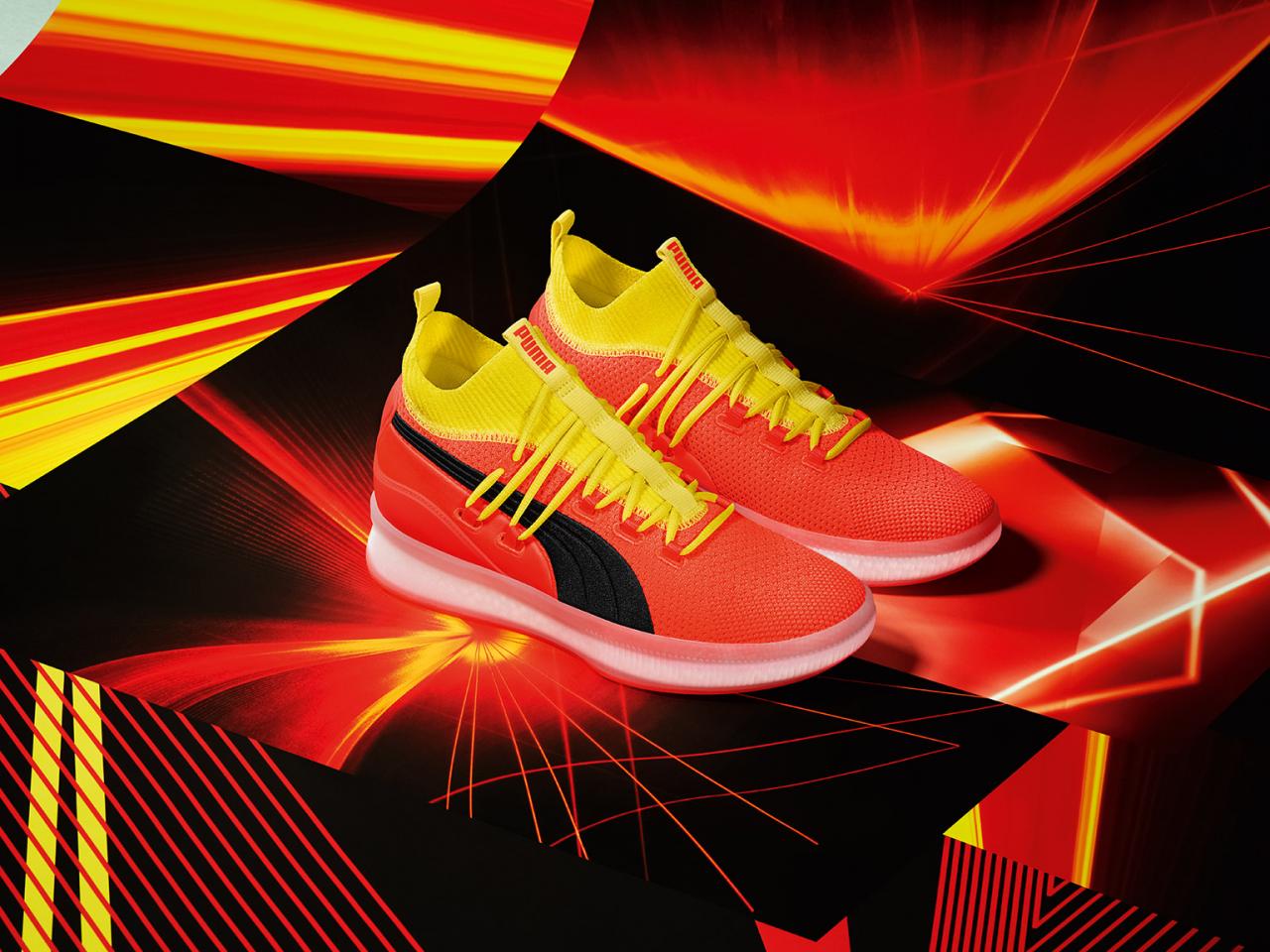 2018
BACK TO THE HOOPS
After its absence for almost two decades, PUMA reintroduces the basketball category to its business portfolio. PUMA approaches basketball through a cultural lens by appointing entertainment and cultural icon Shawn Carter, better known as Jay-Z, as Creative Director for Basketball. Together, they place emphasis on how fashion, art and music elevate the world of basketball. PUMA presents its very first basketball silhouette after almost 20 years with the CLYDE COURT DISRUPT, paying homage to the original CLYDE.
2019
SKY BLUES
In 2019, PUMA signs a long-term partnership with City Football Group until 2029, making it the biggest football deal in its history. PUMA is now the official partner of Manchester City FC, Melbourne City FC, Mumbai City FC, FC Girona, Montevideo City Torque and Sichuan Jiuniu, supplying all representative teams including men's, women's and youth football.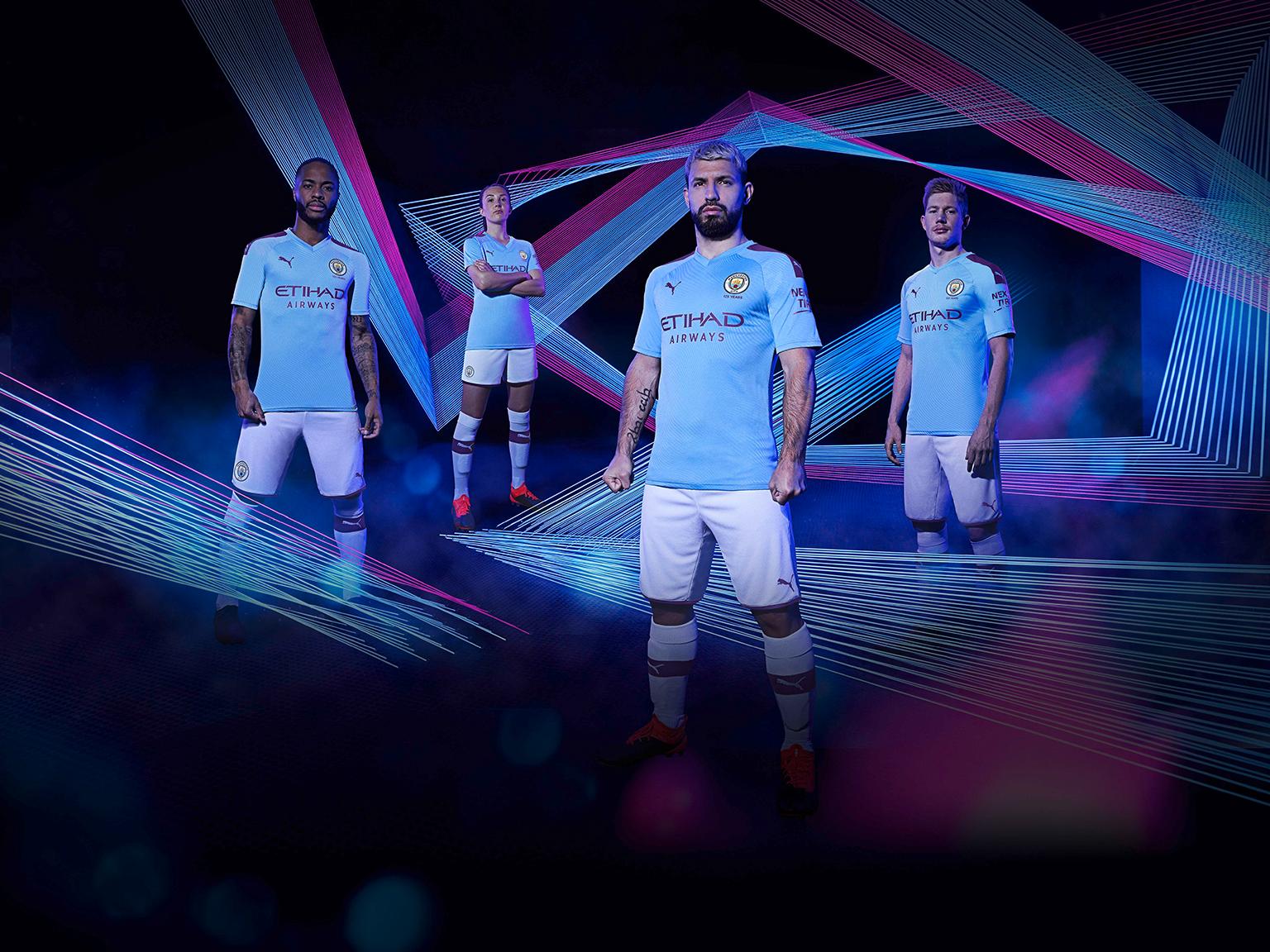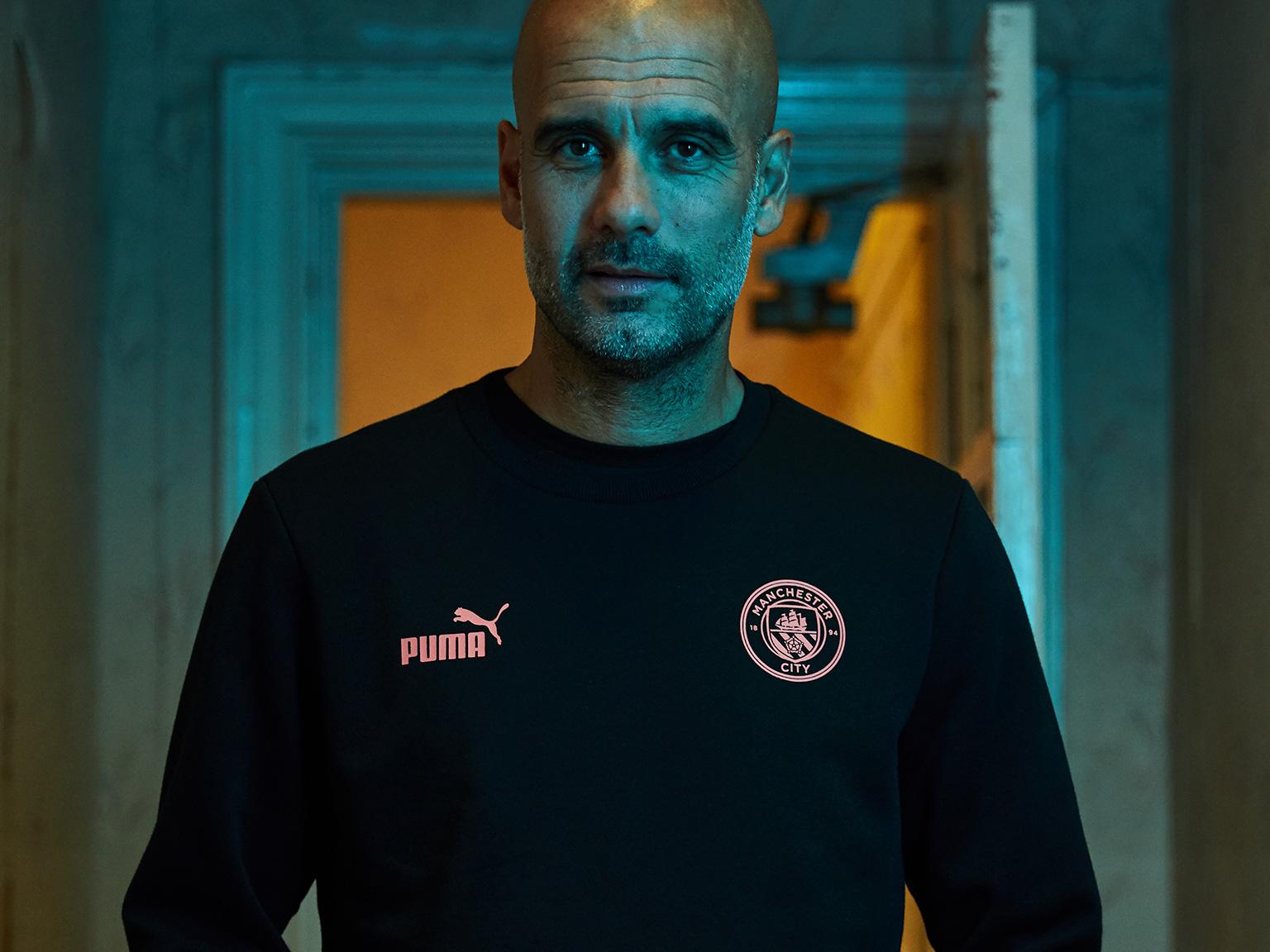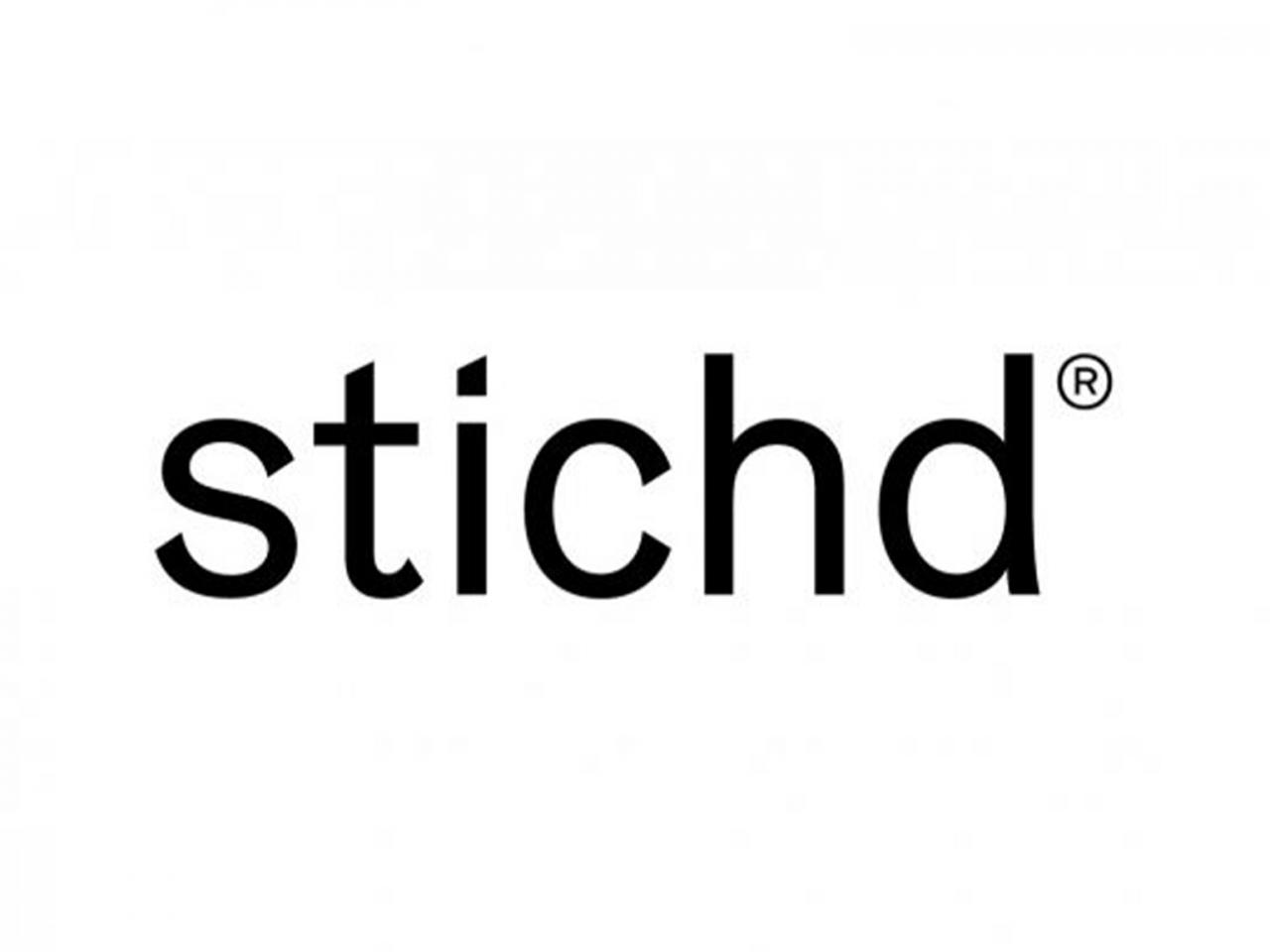 2019
STICHD
A new chapter begins for Dobotex as it combines with logistics group Dobologic and merchandising specialist Branded to relaunch themselves with a new brand identity: stichd.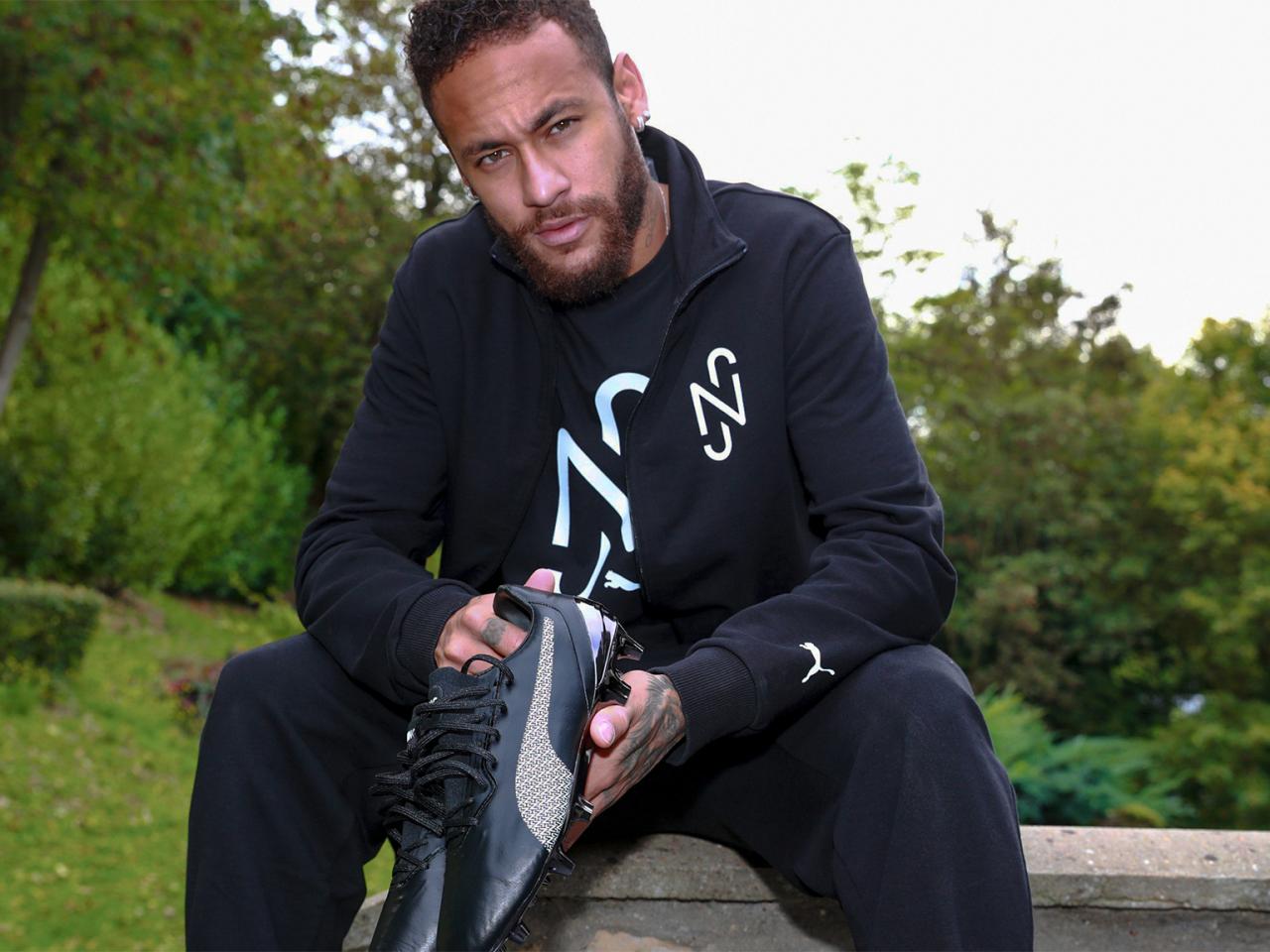 2020
RETURN OF THE KING
PUMA signs Neymar Jr, one of the brightest stars of his generation, to celebrate legends Pelé and Maradona and to bring back the legacy of the KING.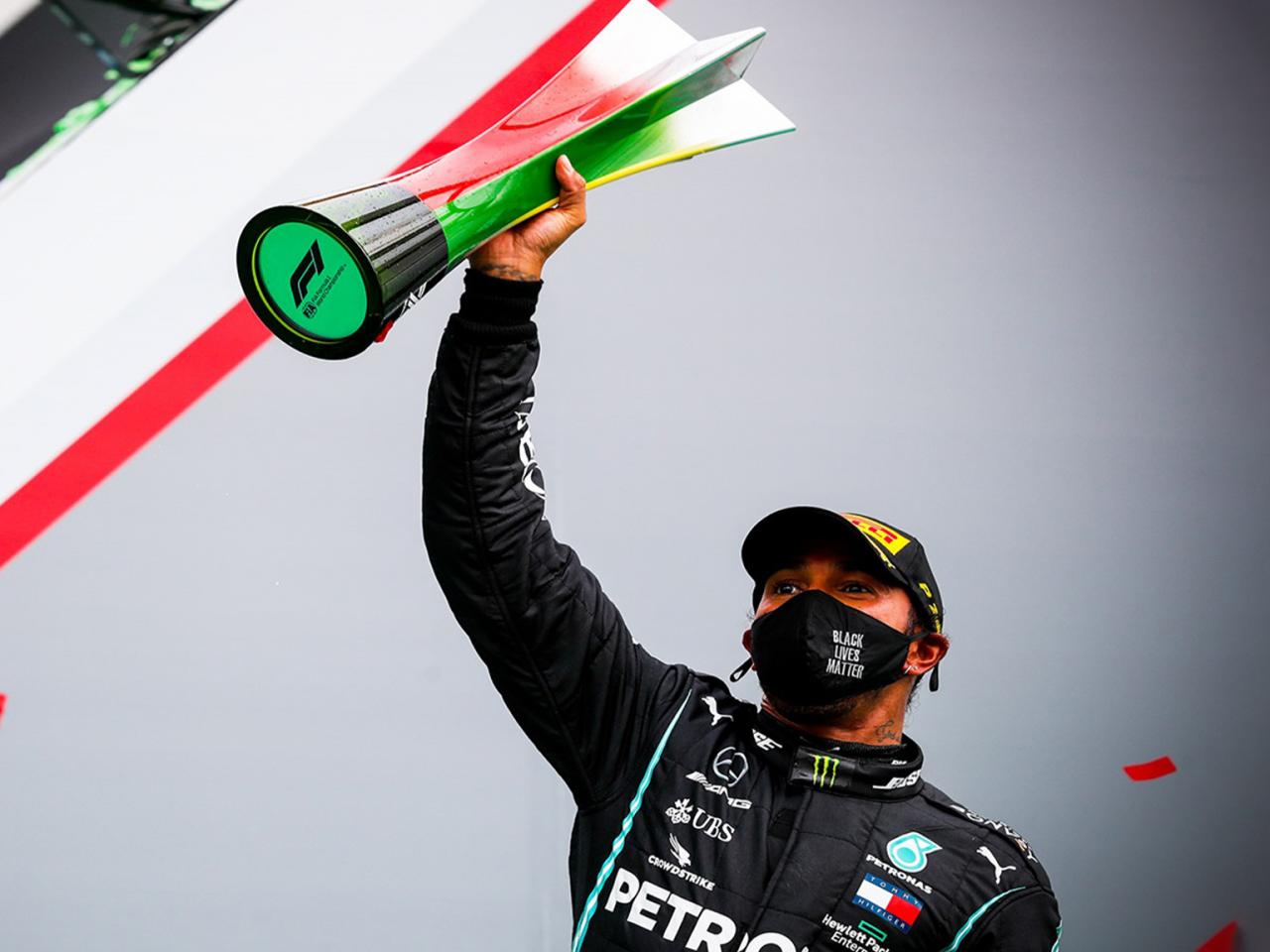 2020
MAGICAL NUMBER SEVEN
PUMA athlete Lewis Hamilton wins his seventh Formula One World Championship, equalling with Michael Schumacher for the most won championships. This cements Hamilton's name in the history books, holding the records for the most wins, most pole positions and podium finishes.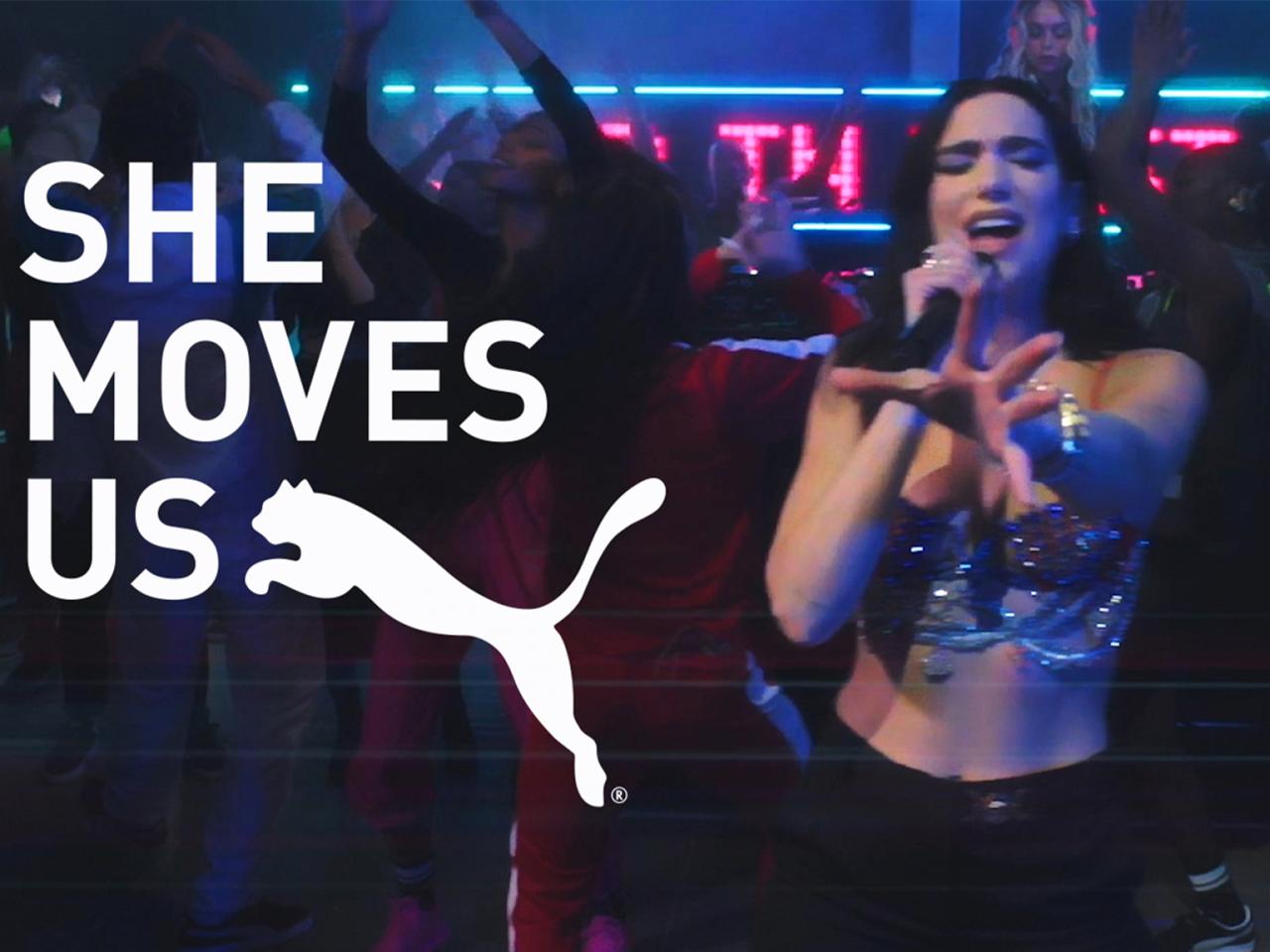 2021
BRAND CAMPAIGNS
PUMA launches SHE MOVES US, a communications platform where it celebrates women who move together to achieve and connect through sport, culture and values. Global superstar Dua Lipa and supermodel Winnie Harlow lead the campaign alongside several female athletes.
PUMA takes consumers into the minds of its athletes and ambassadors to spread a vision of hope, optimism and self-belief with its campaign ONLY SEE GREAT. Cultural icon, entrepreneur and philanthropist Jay-Z inspired the campaign with his words: "I only see great. I don't see good. I don't see compromise. We should always strive to make something great, something that will last."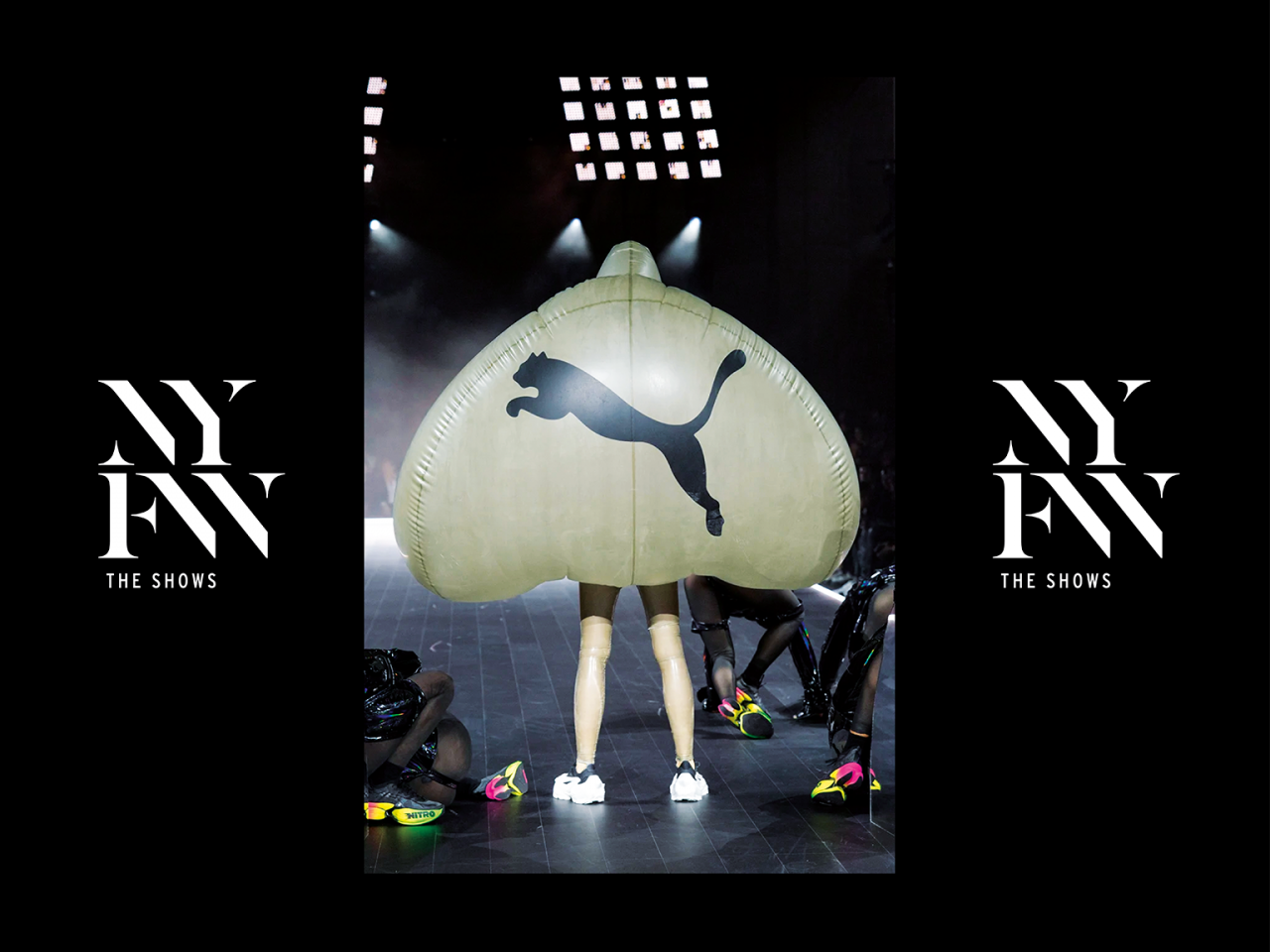 2022
FUTROGRADE
Curated by PUMA Designer and Creative Director June Ambrose, PUMA presents the immersive runway show FUTROGRADE during the 2022 New York Fashion Week, showcasing the past, present and future of the brand. Parallel to this, PUMA launches its metaverse fashion experience Black Station, available at blackstation.puma.com, that includes exclusive NFTs with limited edition redeemable physical sneakers.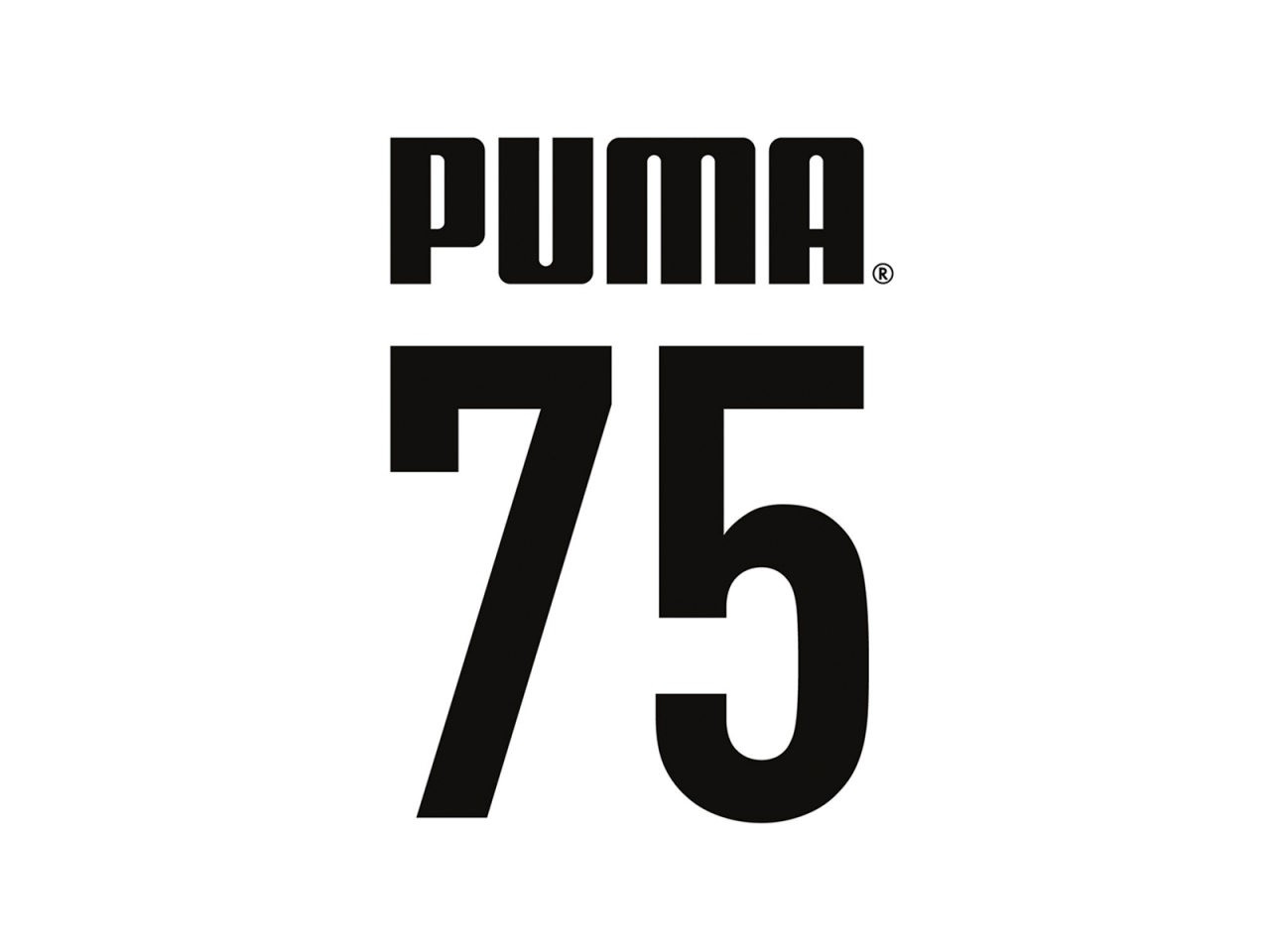 2023
PUMA75
Over the last 75 years, PUMA has pushed sport and culture forward by creating fast products for the world's fastest athletes. This year, PUMA celebrates 75 years of history in sports, culture and innovation with a series of events throughout the year which will elaborate on its "FOREVER.FASTER." mantra.