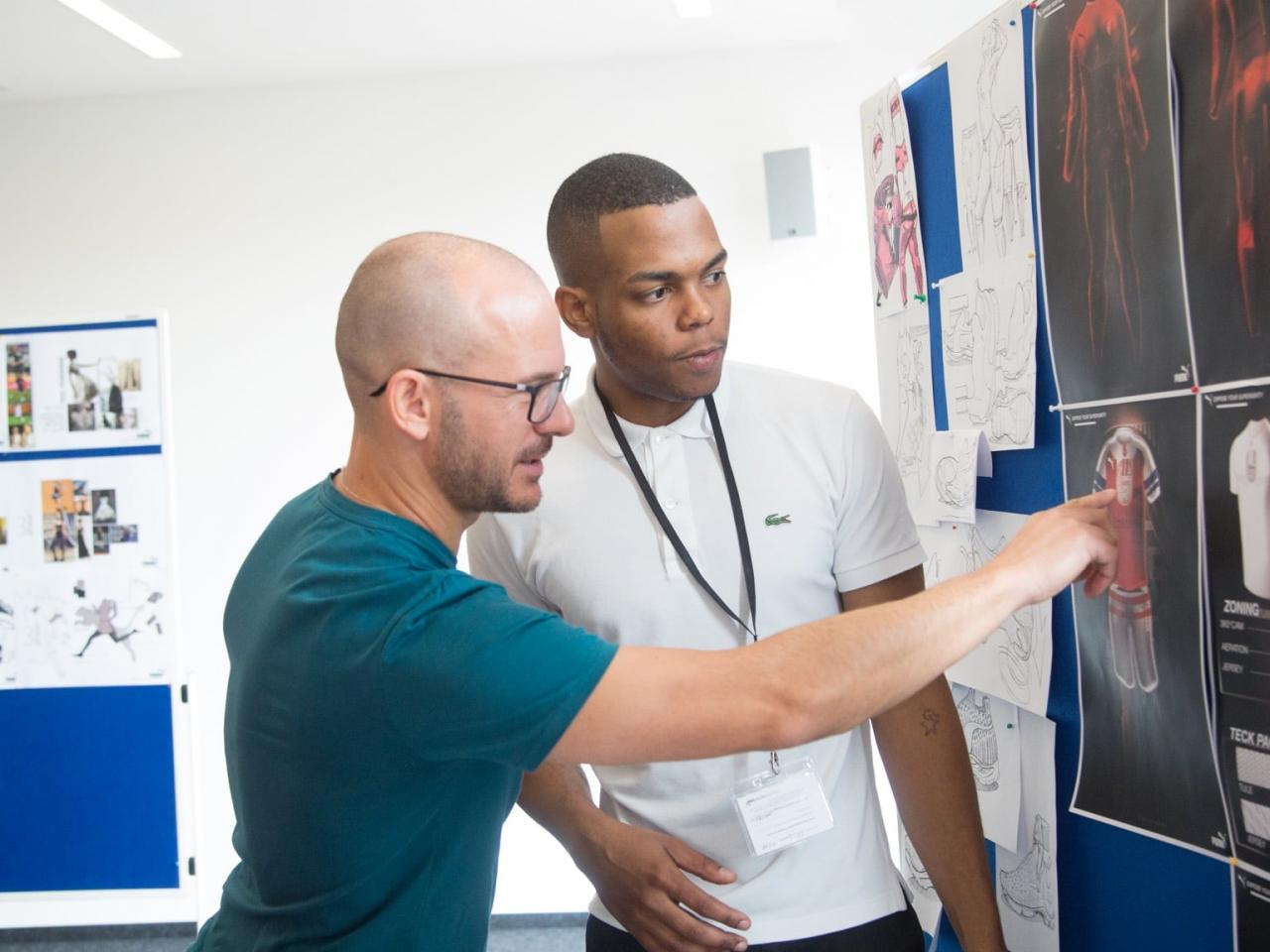 Growing up in Italy, not far from Venice, Stefano played soccer and wore every brand of shoe available. His goal: personally experience shoe functionality, comfort and design. He opened his own shoe design firm and worked free-lance as a designer for PUMA. "I always liked the challenge of designing for a smaller brand. The bigger brands are too easy," he remembers.
Stefano's first presentation was a pitch for an updated version of the King football shoe. A shoe he had worn and was very familiar with. He was sitting in the waiting room before the presentation. Dressed in colorful PUMA gear, he didn't fit in at all. The other presenters were dressed in collared shirts and jackets. He wore a contrasting yellow t-shirt underneath his red PUMA hoodie that day.
"My plan was to wait for the appropriate moment and then raise the hoodie to reveal the color of the shoe I had designed. In addition to presenting the shoe, what I really wanted was to create a connection with the people. It was an ironic moment but it worked!"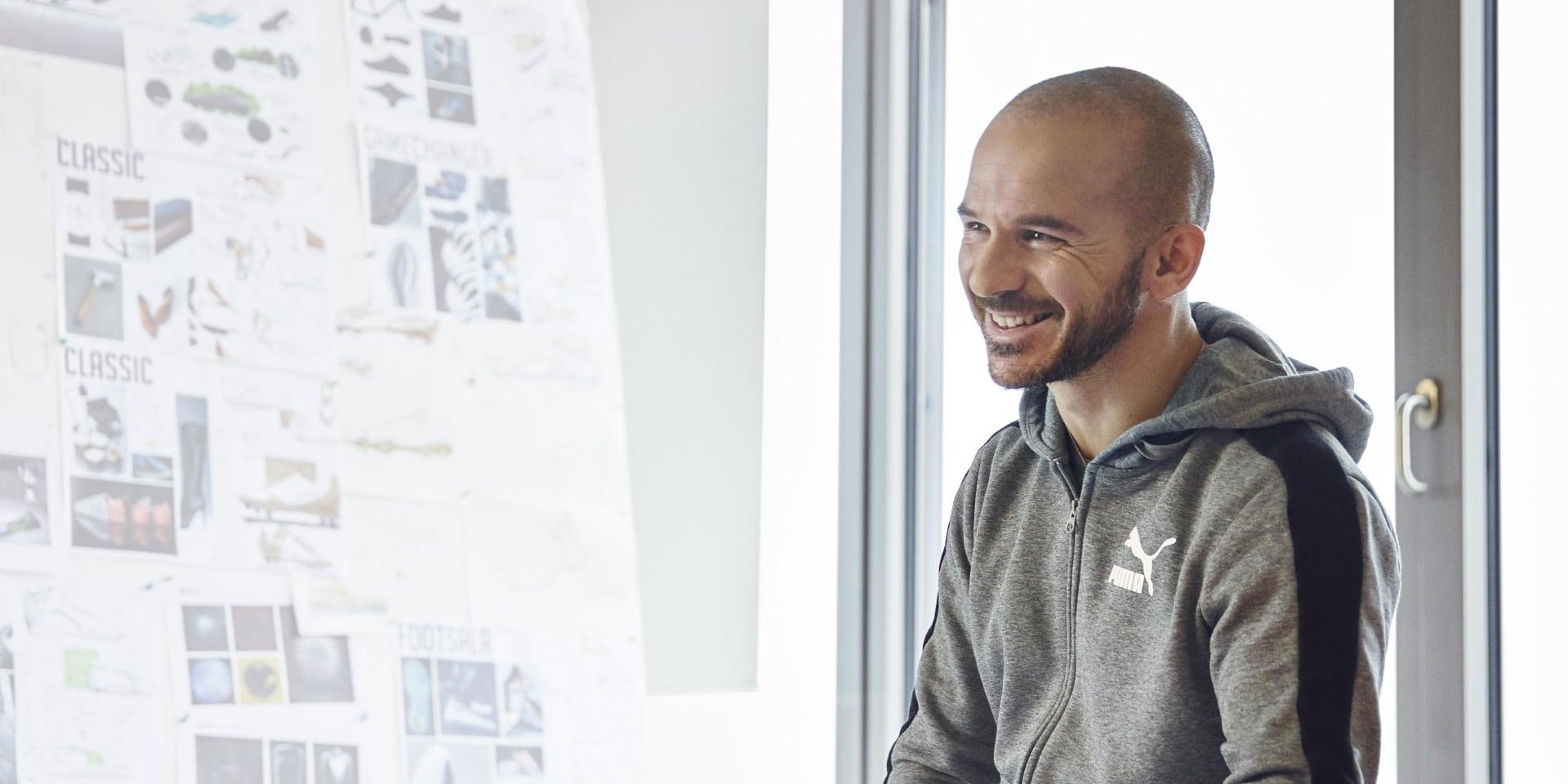 Your story, your design can be the one that takes it to the next level.
STEFANO FAVARO CREATIVE DIRECTOR TEAMSPORT &MOTORSPORT
When he looked for a company to work with full-time, PUMA was his first choice. He admired the creativity of the brand and PUMA provided international exposure in a location that was still relatively close to his home in Italy. But that's not all. "PUMA's environment is special," says Stefano, "the brand is smaller which means that if you want to, you can be the difference. Your story, your design can be the one that takes it to the next level."
Stefano's position at PUMA has evolved over the last eight years. Although he is always focused mainly on shoes for Teamsport and Motorsport, his job recently changed to include Apparel. This change was an adjustment, but Stefano's inner storyteller saw it as another chance to shine. "It's a chance to tell a richer story," he says. "Is it a shoe? Is it clothing? It doesn't really matter because they are all telling their part of the unique PUMA story."