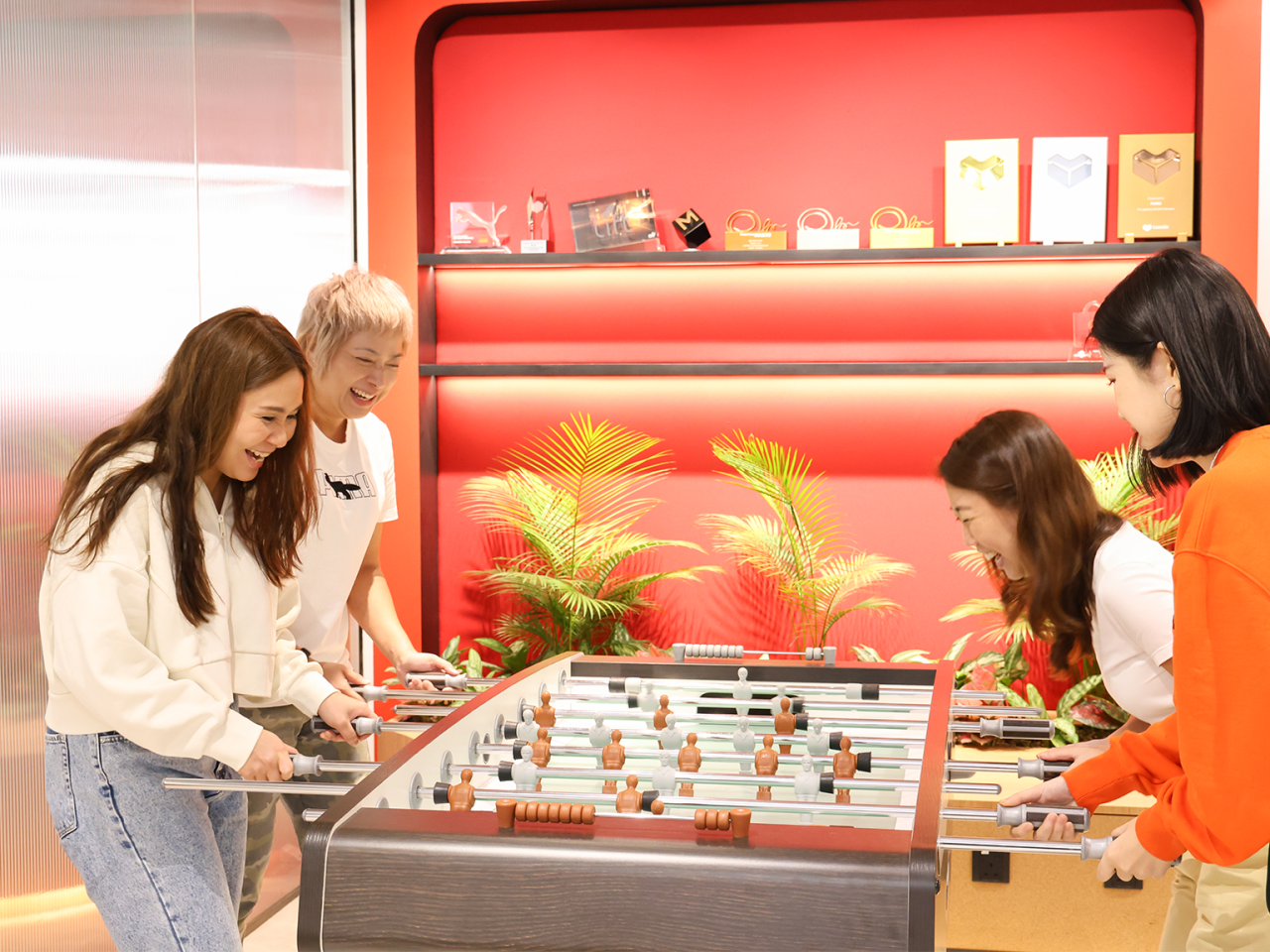 COMING TOGETHER AT PUMA SINGAPORE
Singapore is a vibrant city in the heart of Southeast Asia. Though physically small, it's an economic giant and Southeast Asia's most modern city for over a century. Like the entire region, Singapore has a diversity of languages, religions and cultures, Chinese, Malay, Indian and other small ethnic groups among them. The mix can be felt from historical buildings alongside modern architectural marvels, to street food served up side-by-side with internationally-acclaimed gourmet fare, the city is a celebration of diversity that goes beyond the postcard-perfect sight of steely skyscrapers.
Located in the center of Singapore at the southern end of Orchard Road, PUMA Singapore's office is well-connected to major public transportation. Generally, it's a very common way of getting around, since everything is easily accessible by MRT and buses. The same goes for our PUMA Singapore office. Though for shopping malls, hotels, dining and entertainment places, we're pretty lucky to have them nearby, surrounding our office area.
51/49
FEMALE/MALE LEADERS (%)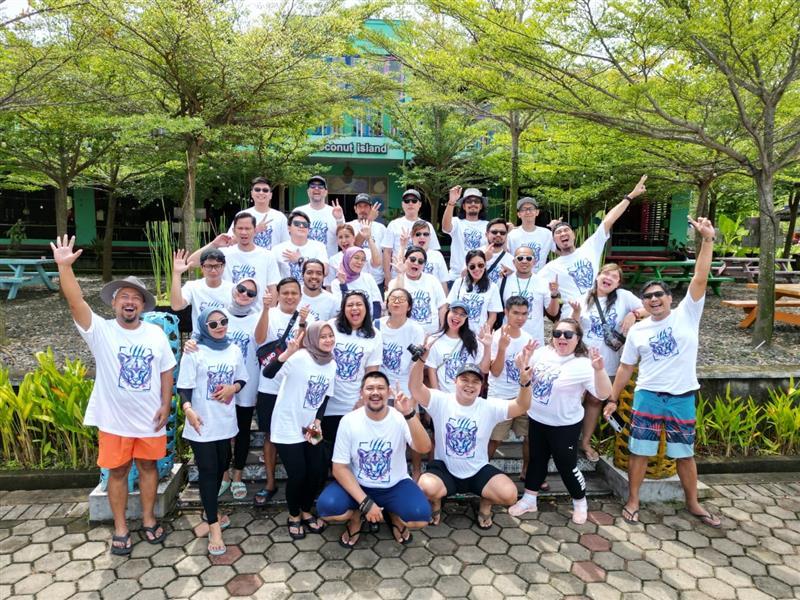 MEET PUMA INDONESIA
Indonesia truly is one the world's most diverse and vibrant countries. With more than 300 ethnic groups speaking 200 distinct languages and dialects, the Indonesian population exhibits incredible diversity in its linguistic, cultural and religious traditions. It's the largest archipelago-state in the world, made up of approximately 3,000 islands. The most important are Borneo (Kalimantan), Sumatra, Java, Celebes, Bali, the Moluccas, Western New Guinea and Timor. As it straddles the equator, the island group has a tropical, rainy climate and dense rainforest vegetation.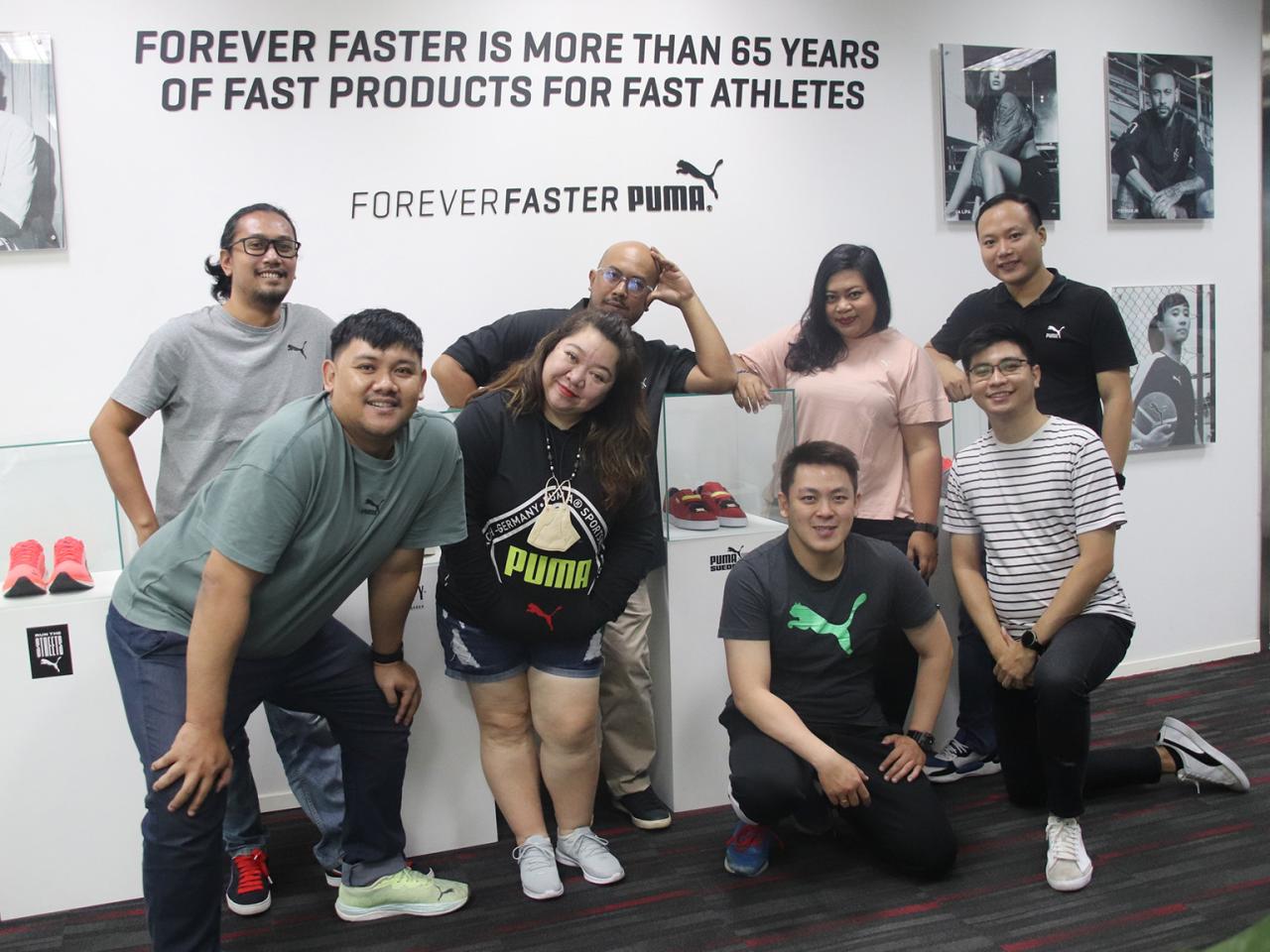 Jakarta is the dynamic capital city of the Republic of Indonesia. Over the last several decades, Jakarta has proudly developed into one of Asia's most prominent metropolitan centers. With a current population of over nine million people, Jakarta has undergone dramatic growth. Public transportation and ojek, a motorcycle taxi, are popular modes of transportation to commute everywhere due to traffic congestion in the city.
PUMA Indonesia was incorporated in August 2014. It's in the Mega Kuningan area, the fastest growing district of Jakarta's Golden Triangle. This is an elite commercial area housing embassies, exclusive office buildings, luxury residential towers and shopping malls. In the past years, we've been doing our part by rallying our Speed and Spirit to help deliver our iconic footwear, apparel and accessories to our wholesales customers.
20/80
FEMALE/MALE LEADERS (%)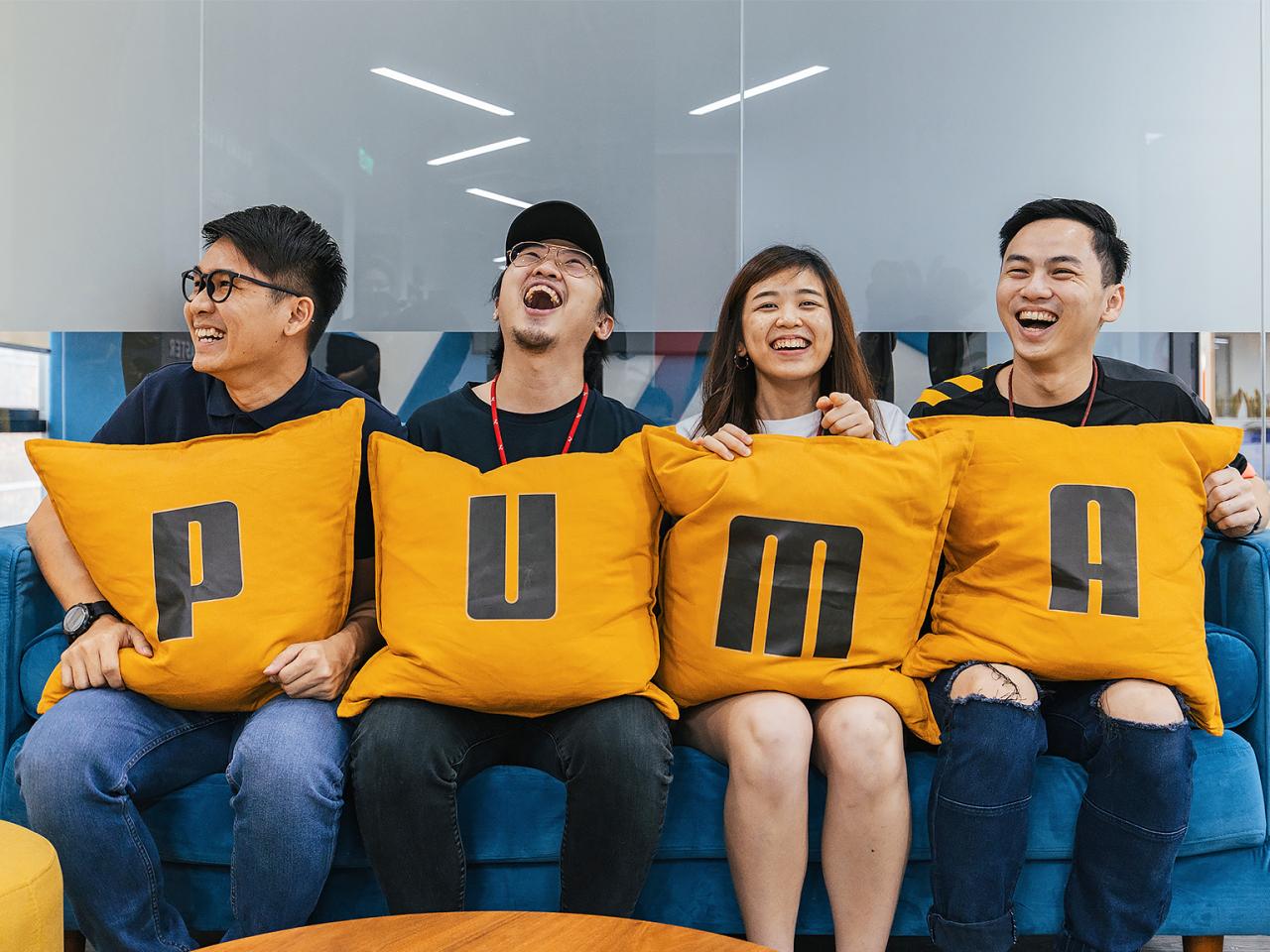 WELCOME TO PUMA MALAYSIA
...where all the colors, flavors, sounds and sights of Asia come together. Malaysia offers a myriad of experiences in its diverse cultures, festivals, traditions and customs. And we are just as colorful as the country we work in.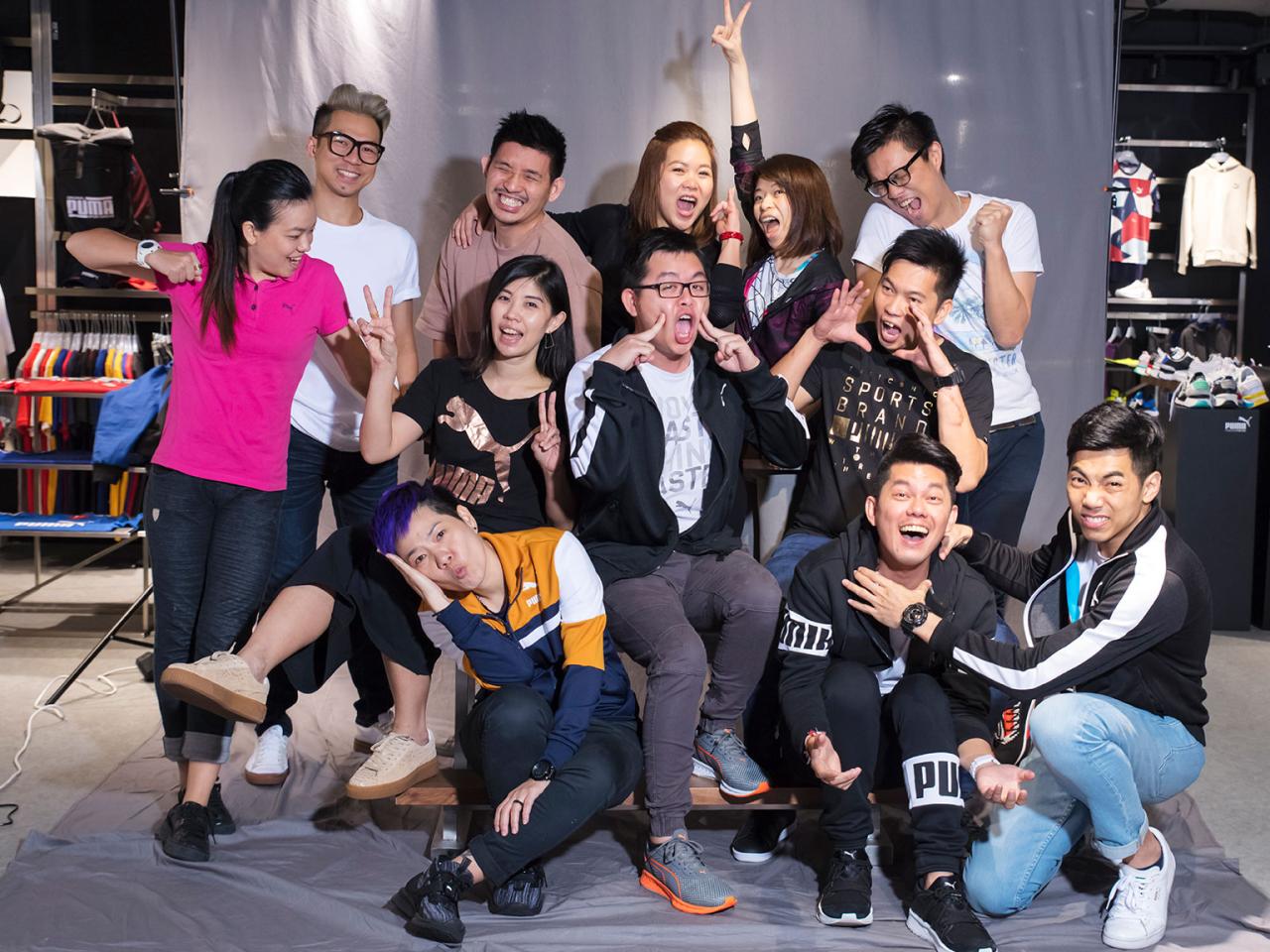 PUMA Malaysia was incorporated in March 2007 and we officially started business in April 2007. Our office is well-connected to all major cities. Located in Petaling Jaya, one of the biggest districts in Selangor, the office is easily accessible by public transportation.
Malaysia is a federation of 13 states and three federal territories in Southeast Asia. It consists of two regions separated by the South China Sea and is bordered by Brunei, Indonesia, and Thailand. The location is strategic: along the Strait of Malacca and southern South China Sea. Petaling Jaya is quite central in Malaysia, so you can easily explore the surrounding region in day trips. The region has much to offer in terms of cultural exploration. Head on over to Kuala Lumpur with the MRT to experience Malaysian culture mixed with big city vibes or try out the local food at one of the many stalls along the road. There's much to see and experience, especially for anyone interested in sports – particularly water sports. Head out to one of the over hundred islands, particularly those on the eastern coast, and literally take a dive.
54/46
FEMALE/MALE LEADERS (%)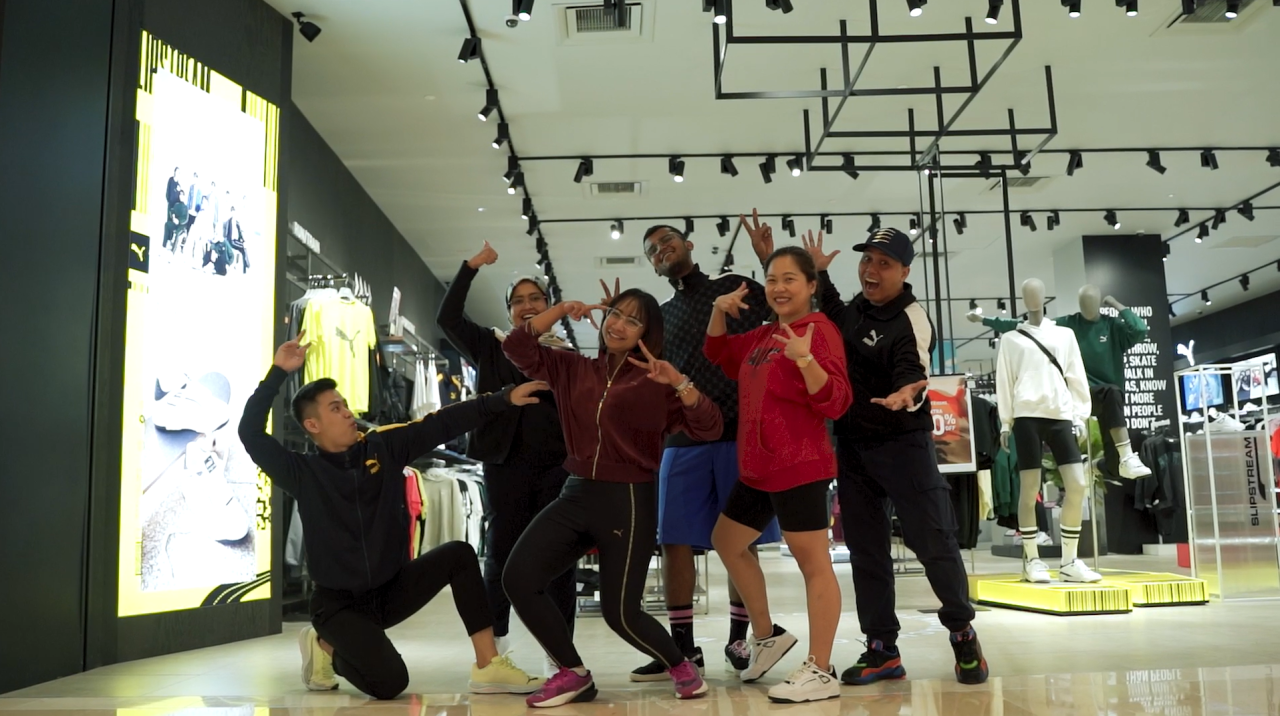 DIVE INTO THE RETAIL WORLD
The Retail Action@PUMA program we offer in Singapore and Malaysia, supports our corporate PUMAs in developing a better understanding of how their roles impact the retail business. A total of 4 work missions per year, where our employees can choose between a weekday or weekend in any preferred Full Price Store and Factory Outlet Concept, help them immerse themselves in the world of sales and retail.
ATHLETE
Company Sports Events
Medical Check-up
Free Meals
SOCIAL
Community Engagement
Festival Celebration
Birthday Celebration
FLEX
Birthday Leave Policy
Flextime
Parental Leave Policy
FINANCE
Employee Discount
Group Medical Insurance
Welcome Gift