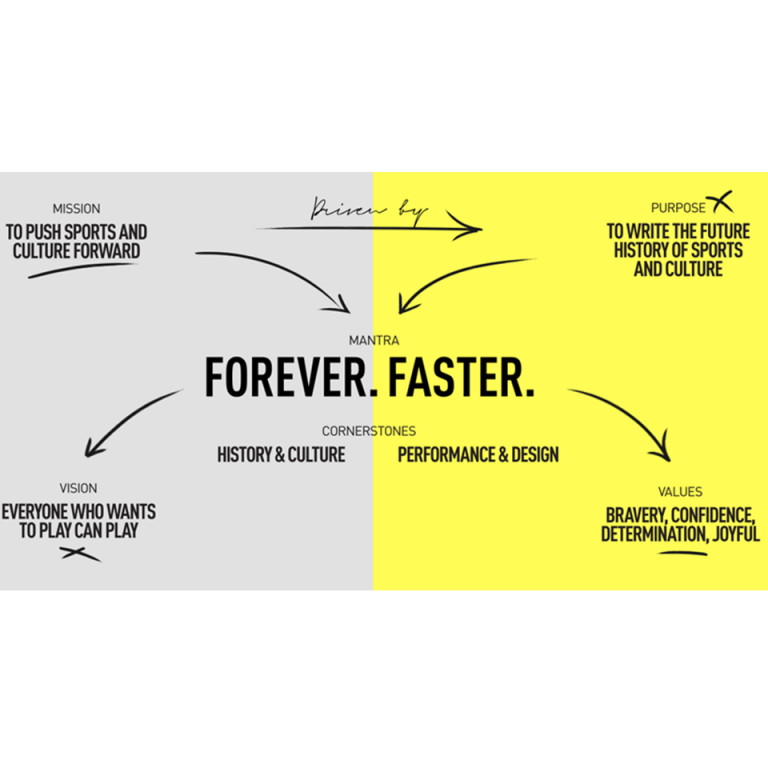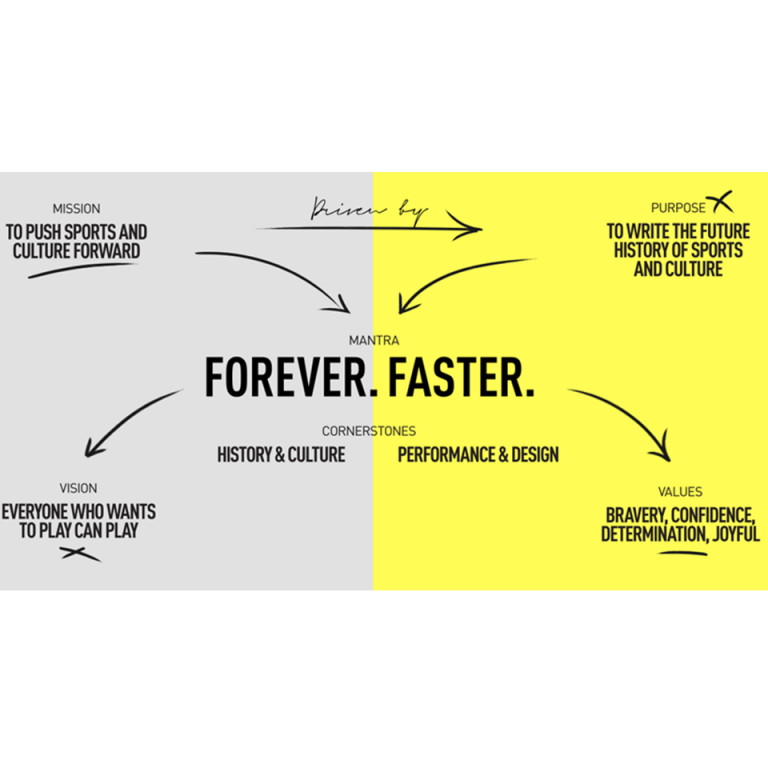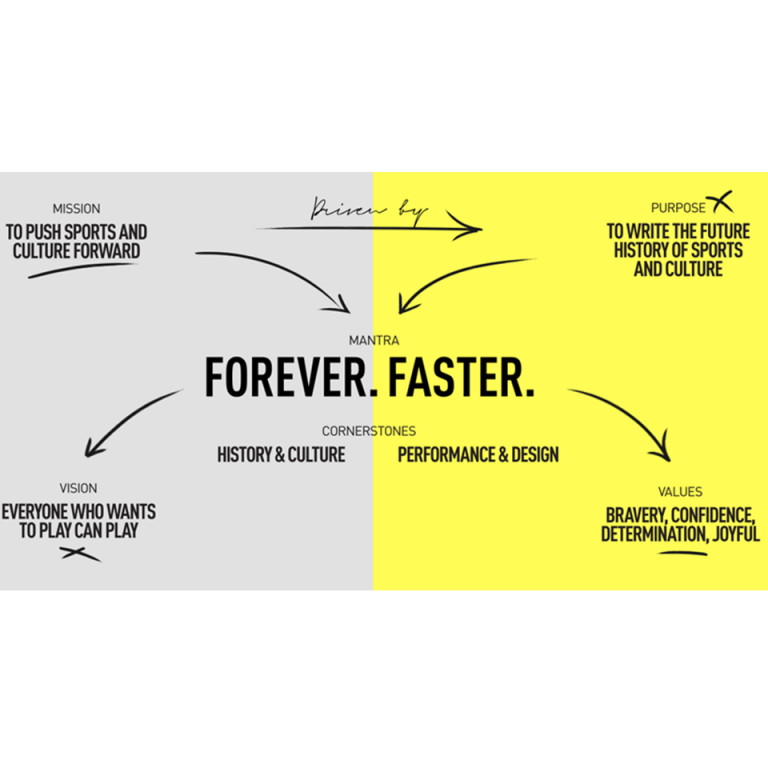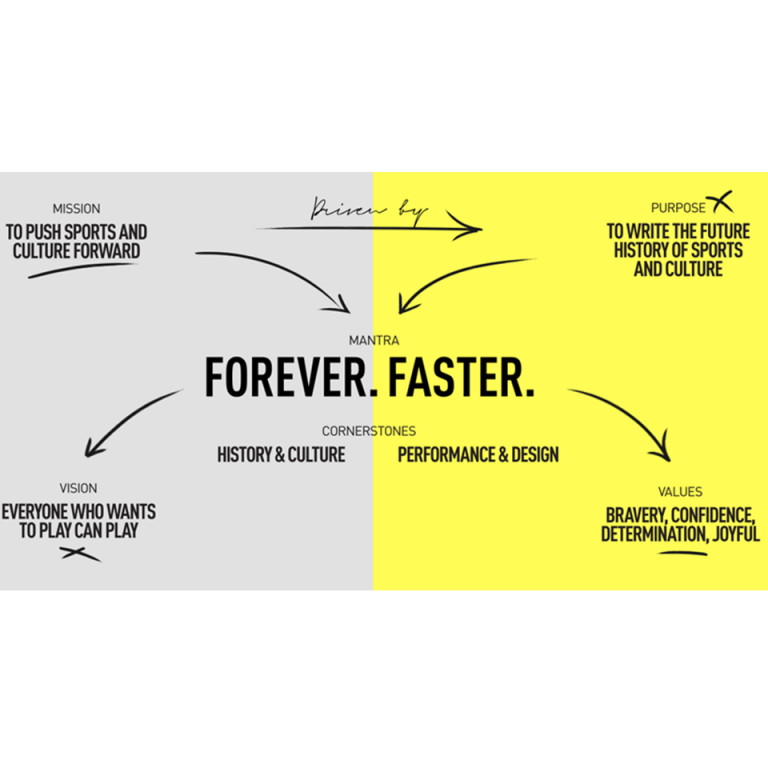 STRATEGIC PRIORITIES
The core of our strategy is to elevate the PUMA brand, further enhance our product excellence and improve the quality of our distribution. To achieve that, we need to have a strong foundation. This is why we focus on our people first, the evolvement of sustainability and the digitalization of our infrastructure. As part of our strategy, we are putting special emphasis on winning in the important US market and accelerating our rebound in China.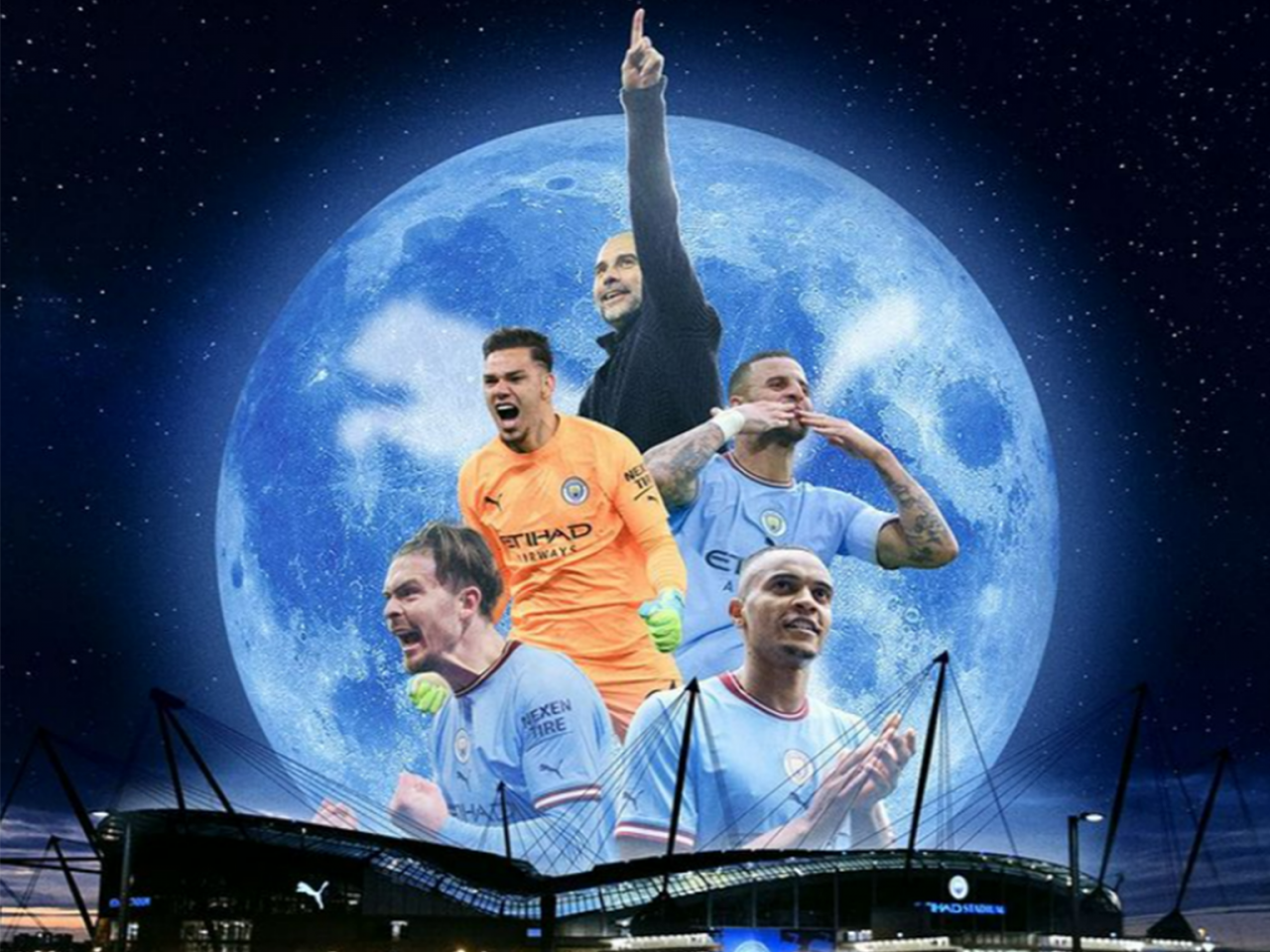 1. Brand
Since 1948, PUMA has developed products for the fastest athletes. It has relentlessly pushed sports and culture forward. We draw from our unique heritage in sports, which makes us credible as a brand. To stay on this track, we strengthen our position through partnerships with some of the best athletes, clubs and federations in the world. While sport is a big part of our DNA, we also connect with young, trend-setting audiences by working with some of the most relevant icons in culture and fashion.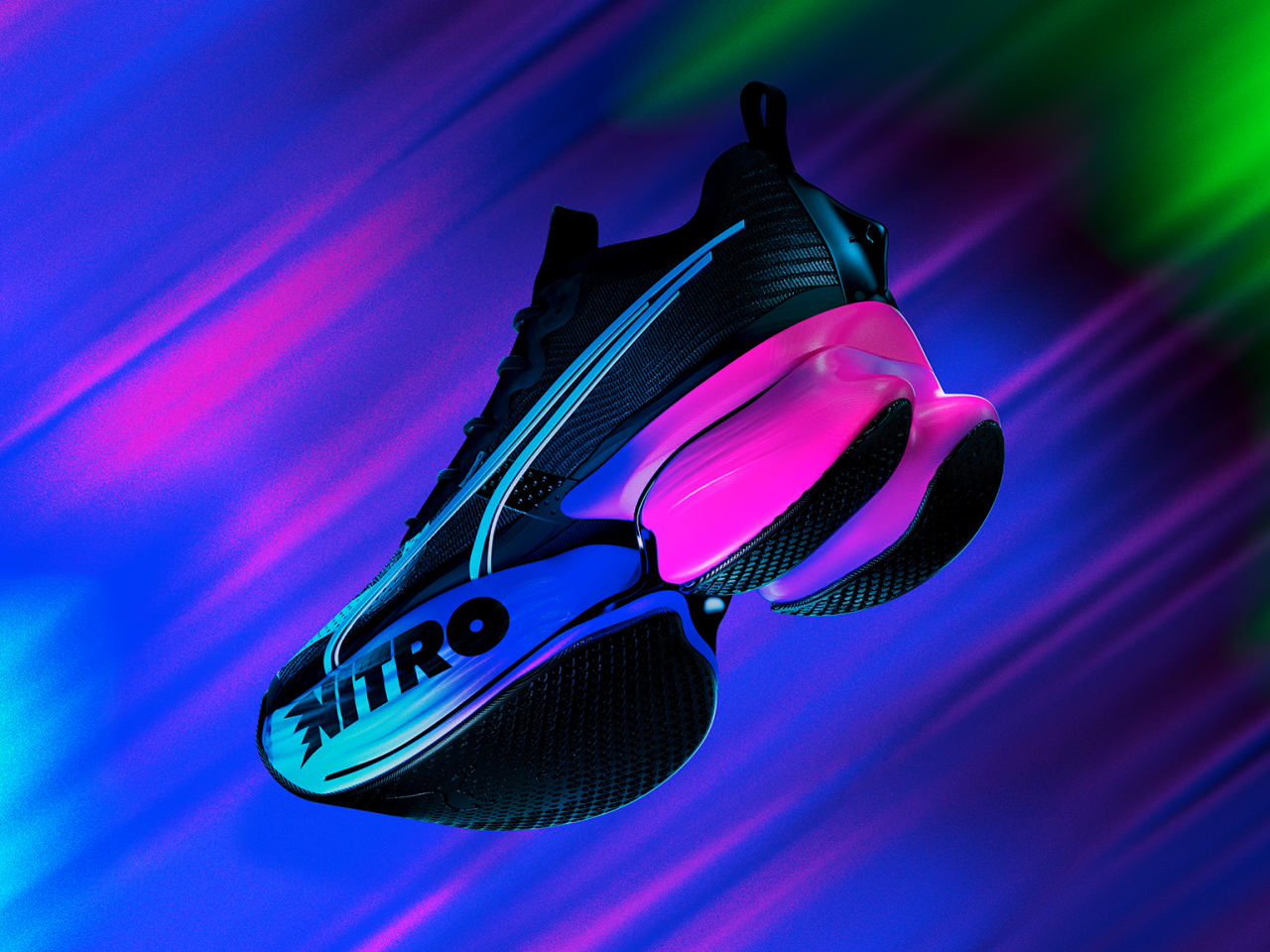 2. PRODUCT
PUMA can look back on an extraordinary history full of firsts, innovations, designs and products. We continuously focus on enhancing our product excellence and we put innovation at the heart of our designs. On the performance side, we keep on leveraging our NITRO™ foam technology across our key running styles DEVIATE, VELOCITY and FOREVERRUN. We are also evolving our three strong football footwear silos FUTURE, ULTRA and KING. Furthermore, we continue to build on our strong line-up of basketball signature shoes as well as our complete product offering in golf. As we have a vast archive at our disposal, our designers can also take inspiration from almost 75 years of history to create fashion forward and relevant products for our customers.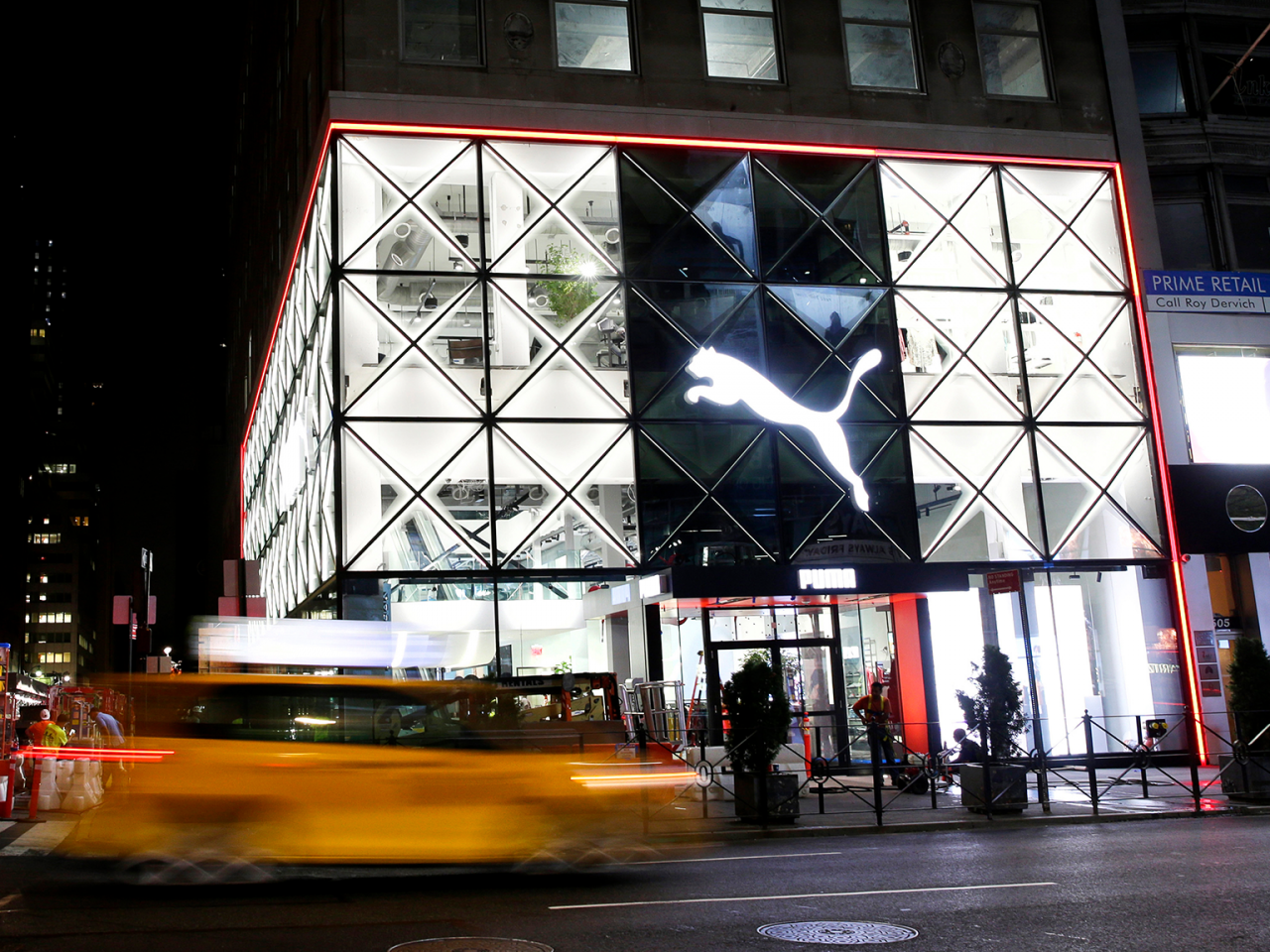 3. DISTRIBUTION
PUMA is continuously improving the quality of its distribution. To be the best partner in the industry, we aim to be flexible and service-oriented towards our wholesale partners and provide them with the best possible tools to present our products in a multi-brand environment. While we prioritize our wholesale partners, our direct-to-consumer offering complements our distribution strategy. It enables us to tell our product stories and engage with our most loyal customers.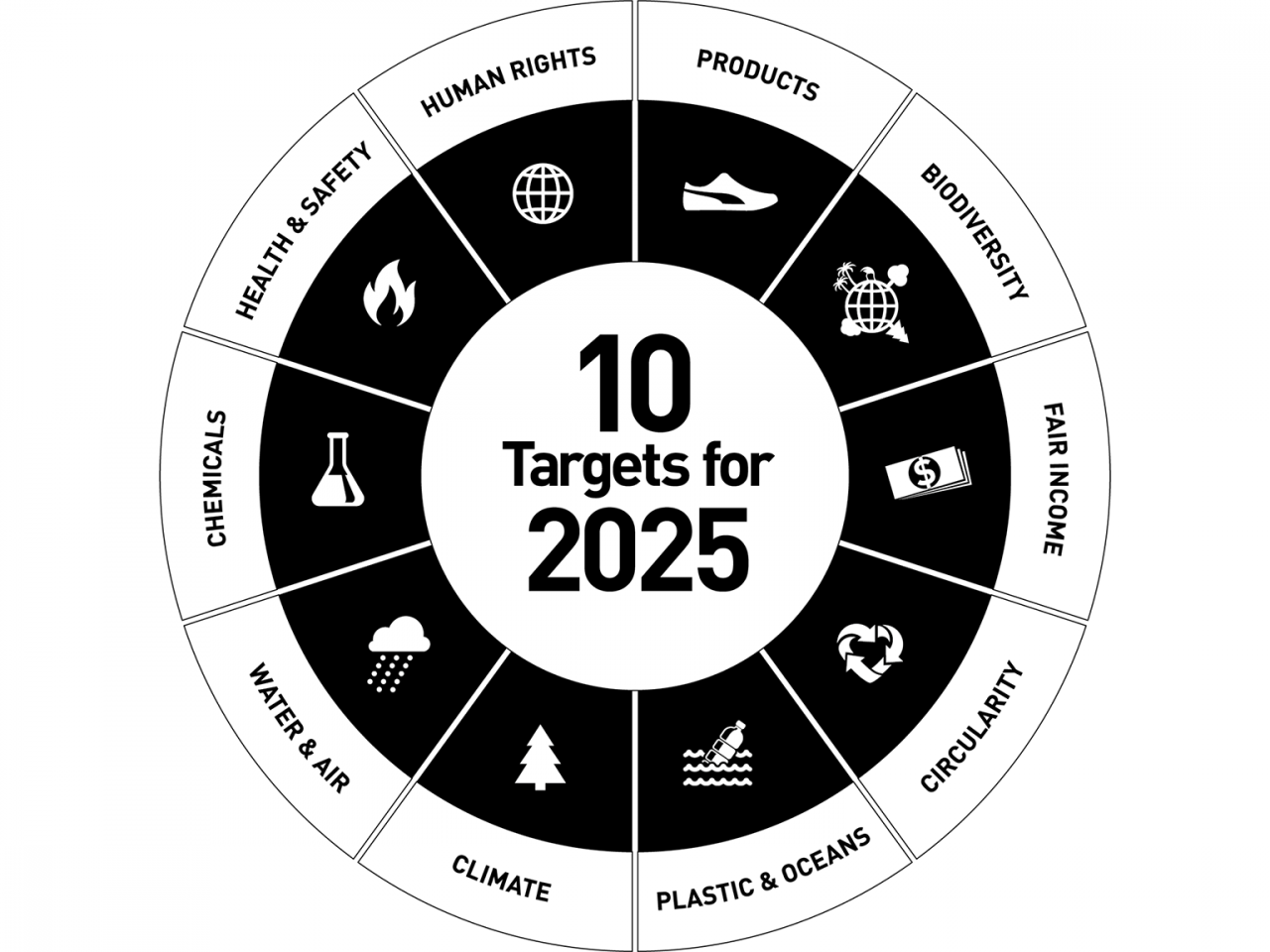 4. SUSTAINABILITY
PUMA already started its sustainability journey in 1993 with the publication of its first Code of Conduct. With our FOREVER.BETTER. sustainability strategy, we aim to fully integrate sustainability into all our core business functions. By 2025, we want to make nine out of ten products out of better materials, such as cotton and viscose from certified sources or recycled polyester. There is only one forever, let's make it better.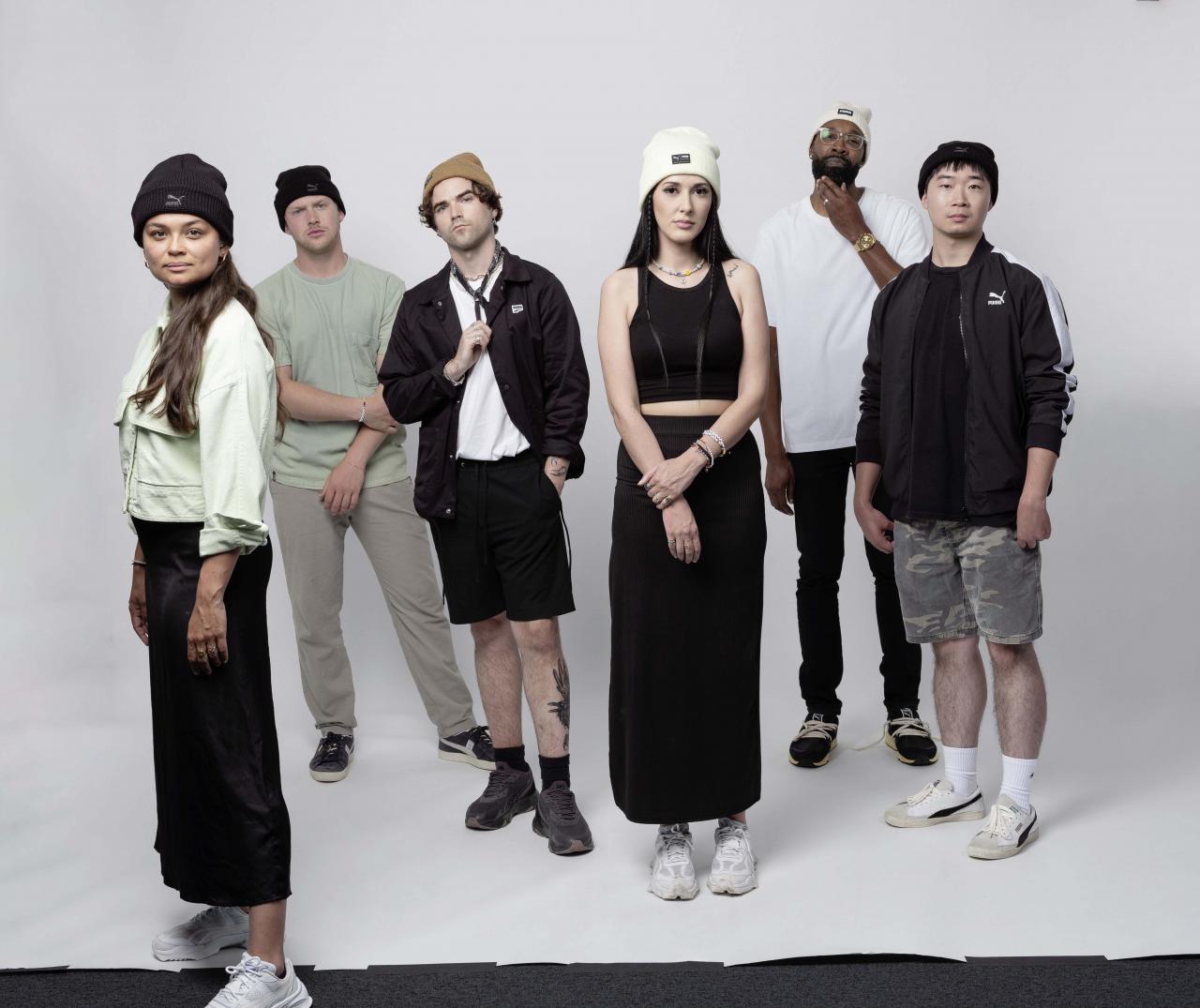 5. PEOPLE FIRST
Putting our people first is an important part of our corporate strategy. Diversity, inclusion and equality are key components in our working culture. Our employees have many different nationalities and backgrounds, and we recognize that this is one of our key strengths. Our employer value BE YOU is a key component in establishing a respectful and supportive workplace where every employee can be their true selves.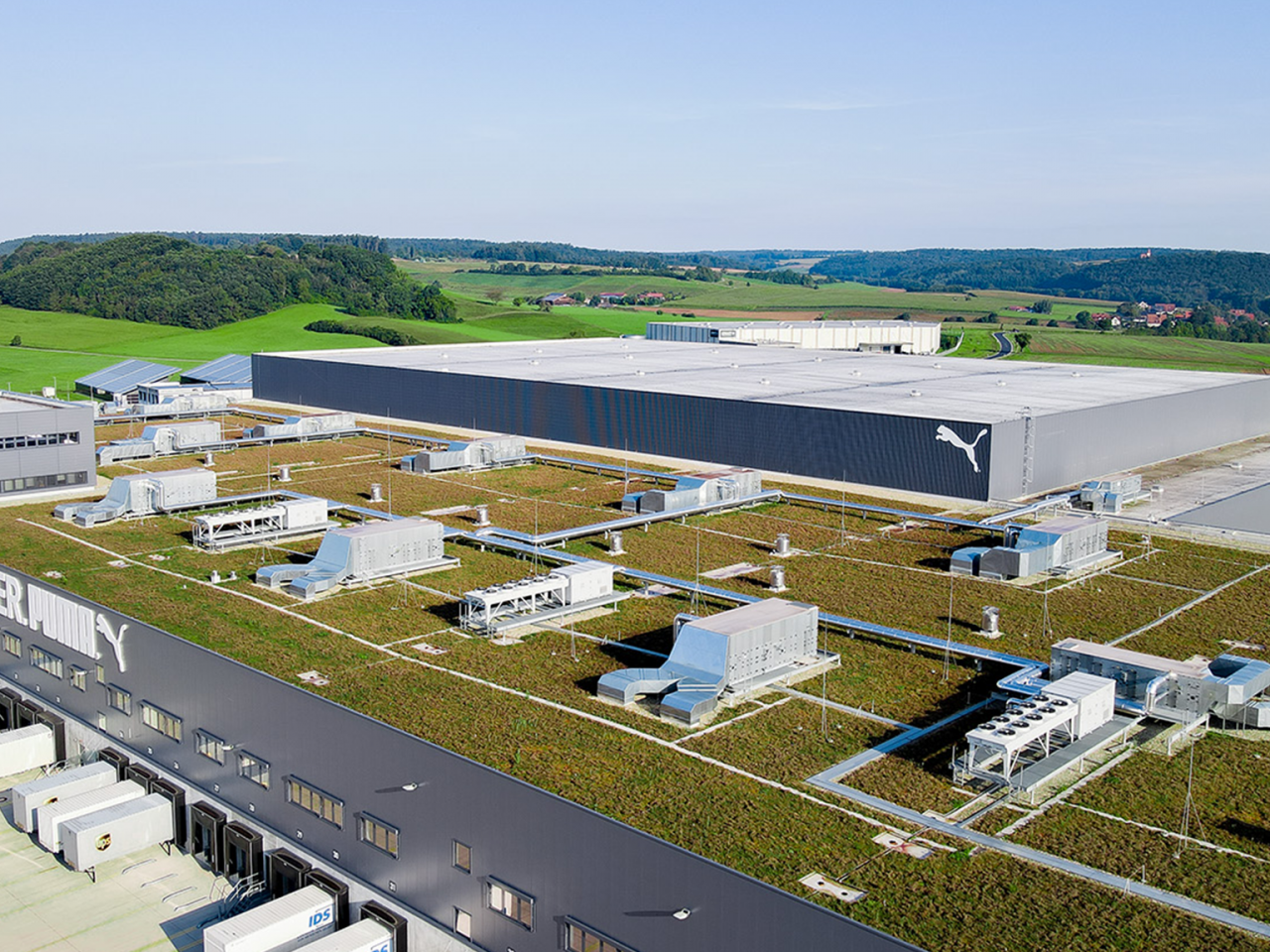 6. INFRASTRUCTURE
To operate efficiently and to keep up with our growth momentum, we constantly improve our infrastructure and processes. Hence, we continue to invest in our back-end systems and open both new distribution centers as well as offices around the world.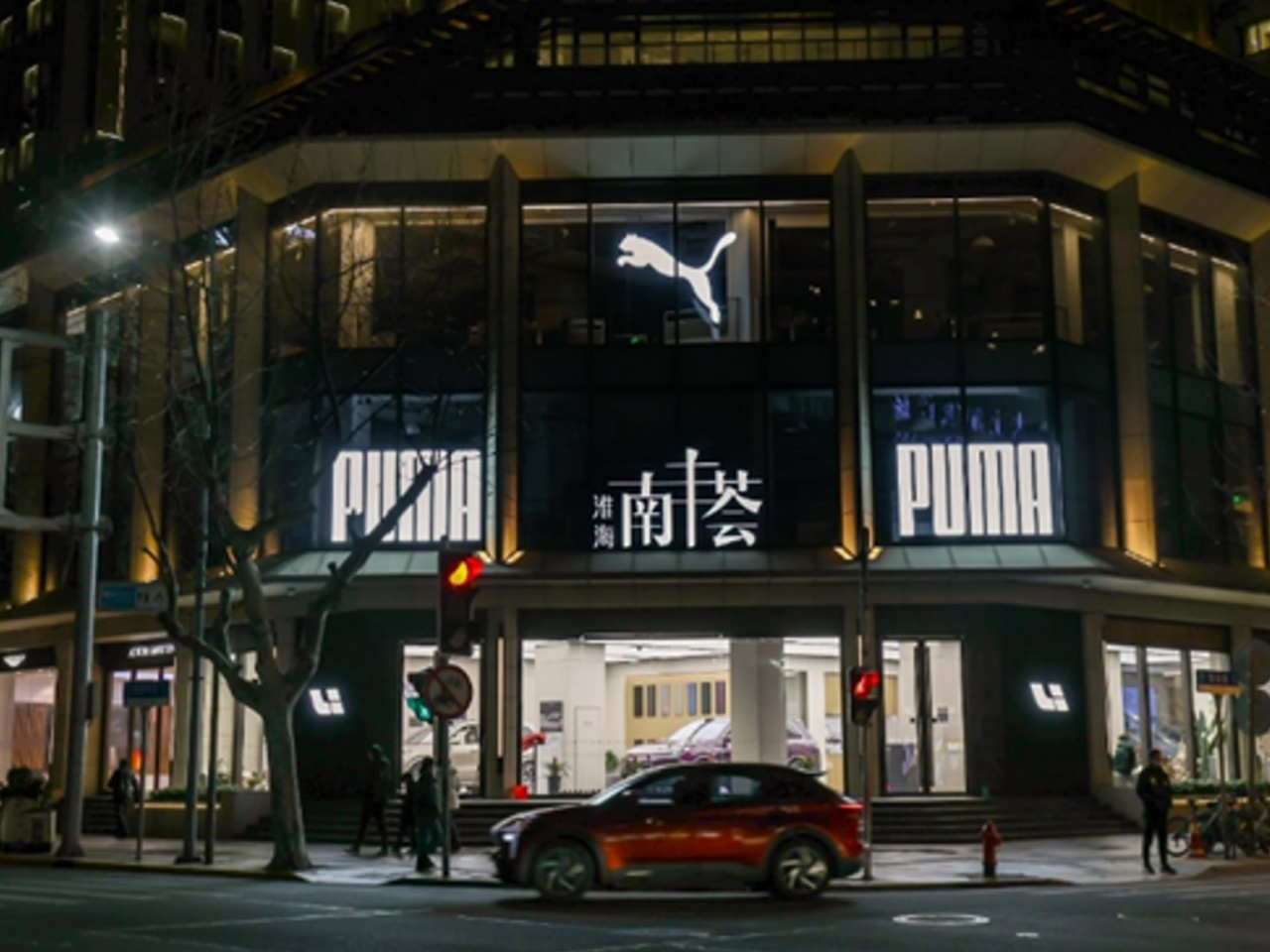 7. China
Over the next few years, we want to make PUMA one of the most sought-after sports brands in China and significantly increase our market share. We have a clear plan to re-position PUMA as a credible performance brand and leverage our local-for-local setup to create products for the Chinese consumer in China. We also adjusted our distribution strategy by developing an entirely new store format which specifically targets the Chinese market.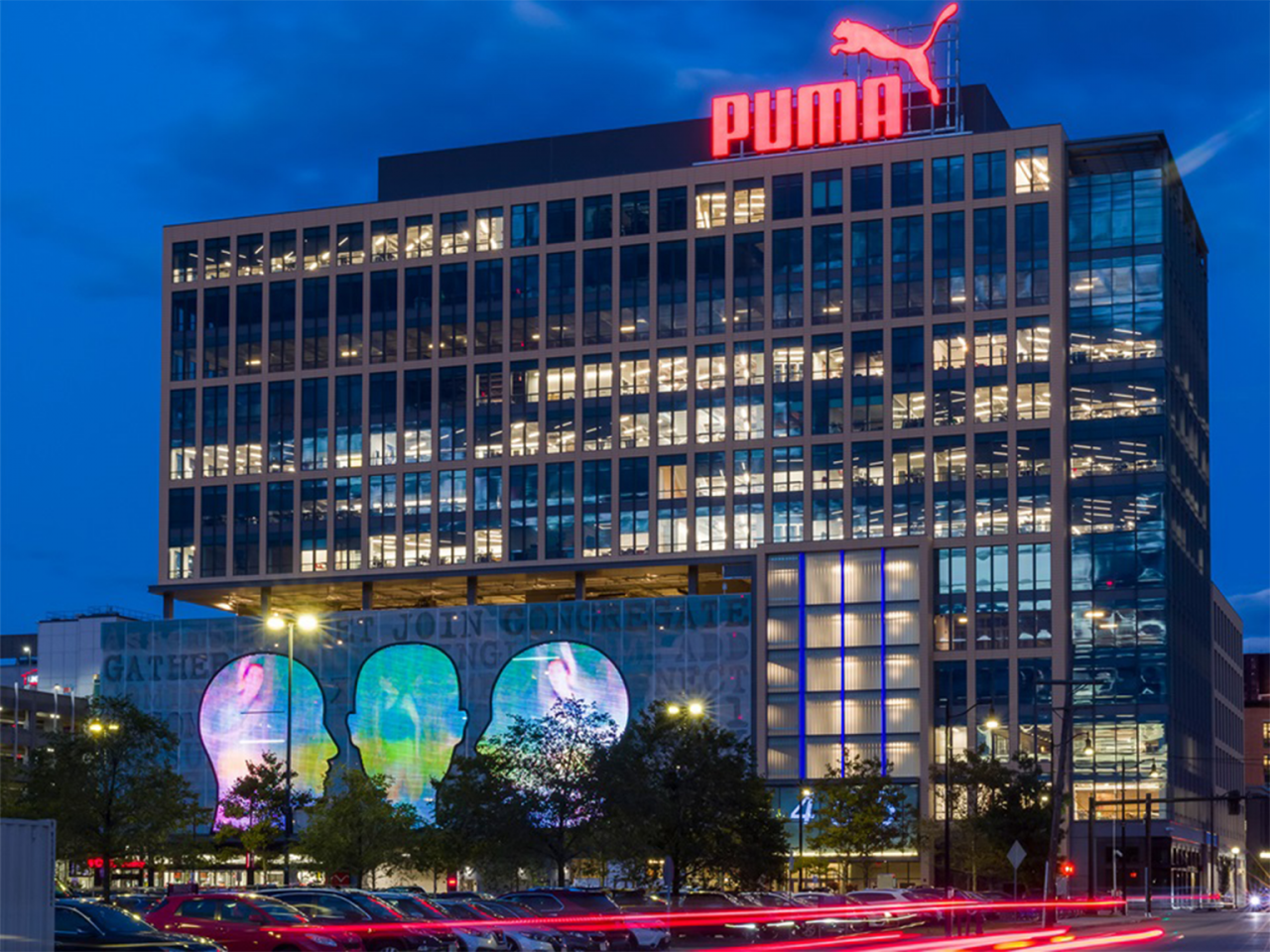 8. USA
The US has always played a crucial role in the sports and lifestyle industry. Our decision to reenter Basketball in 2018 has seen tremendous success and spurred our growth in the performance categories. On top of that, we also continue to grow in other performance categories like Golf, Running and Football, while capturing the increased potential of other categories like Formula 1. To reach our customers in the best possible way, we are strengthening the positioning of PUMA as a credible performance brand and rebalancing our distribution in the US market.