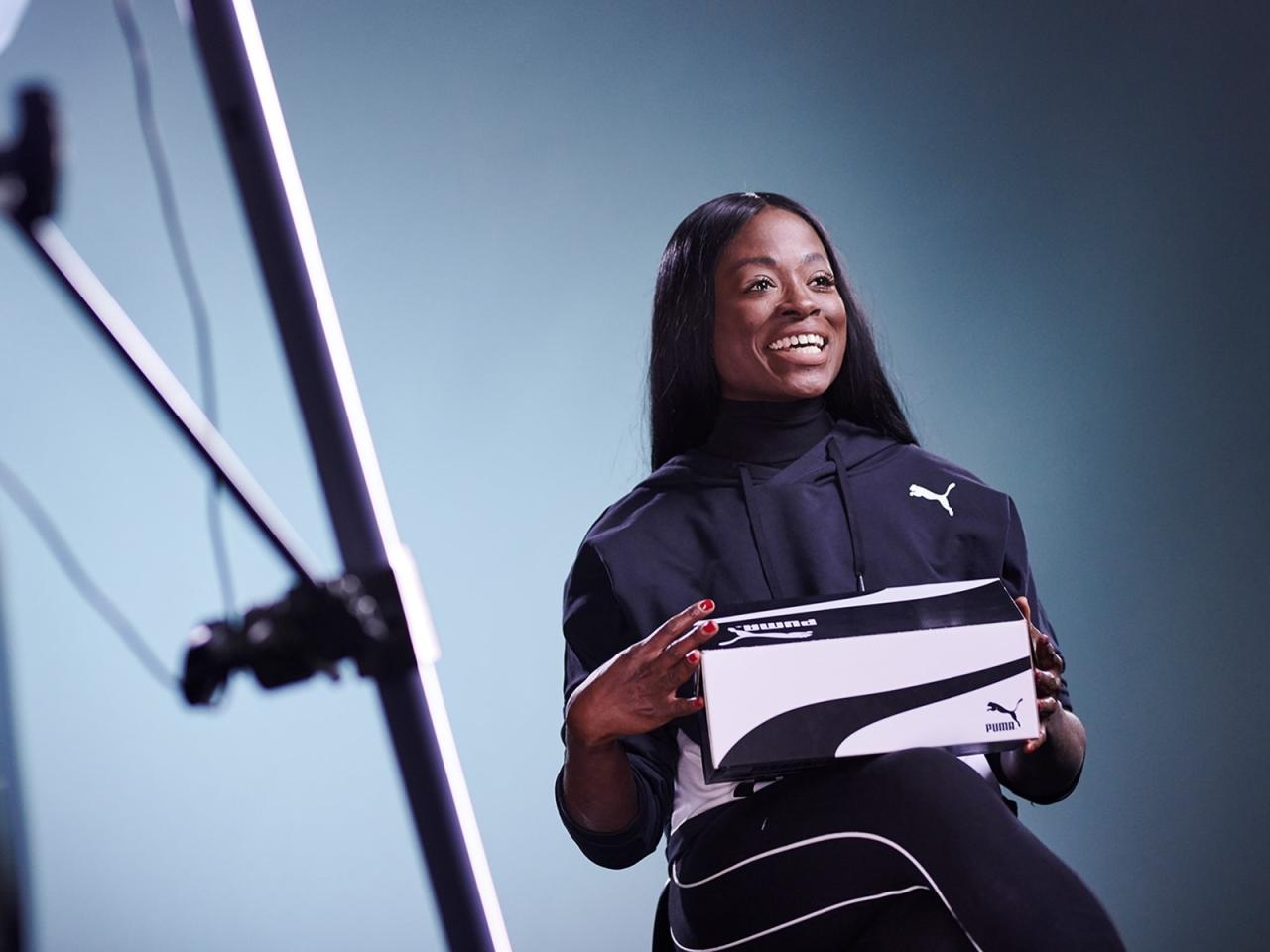 UNBOXING YOUR CAREER
Careers aren't about ladder climbing. They are a personal journey, where you find your energy by developing new skills and discover how to make your job a meaningful part of your life. Meaningful careers have to grow freely and can't be put in a box.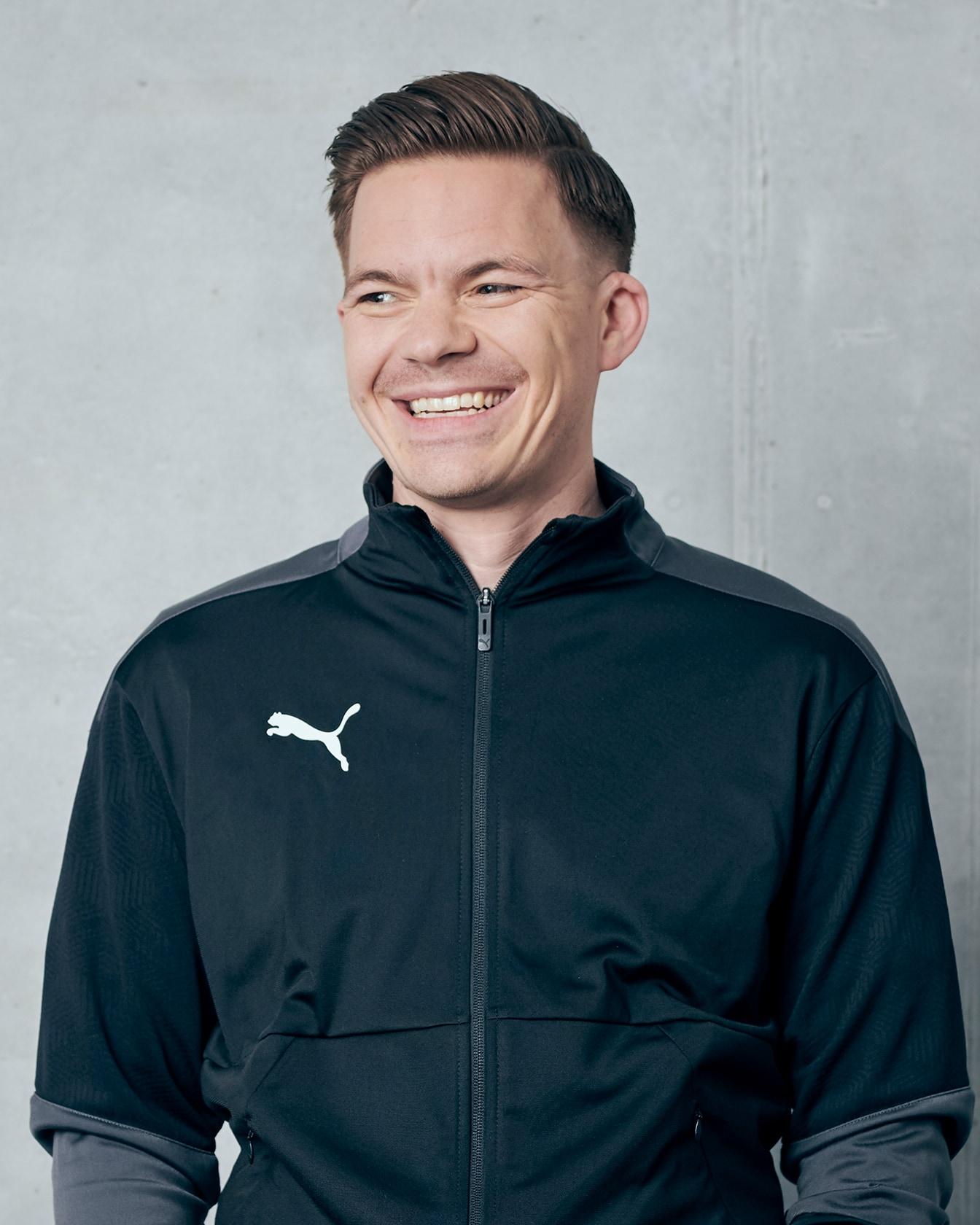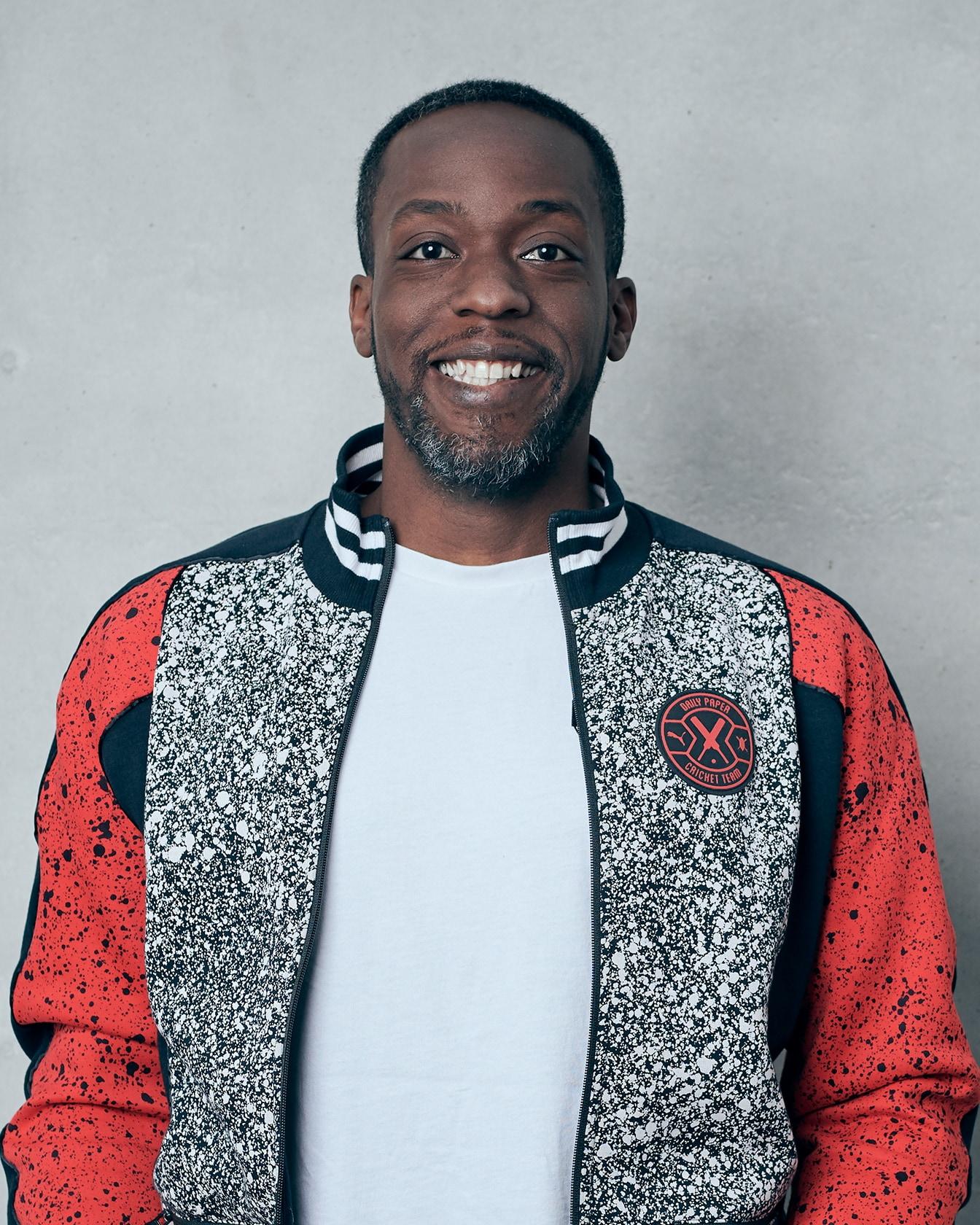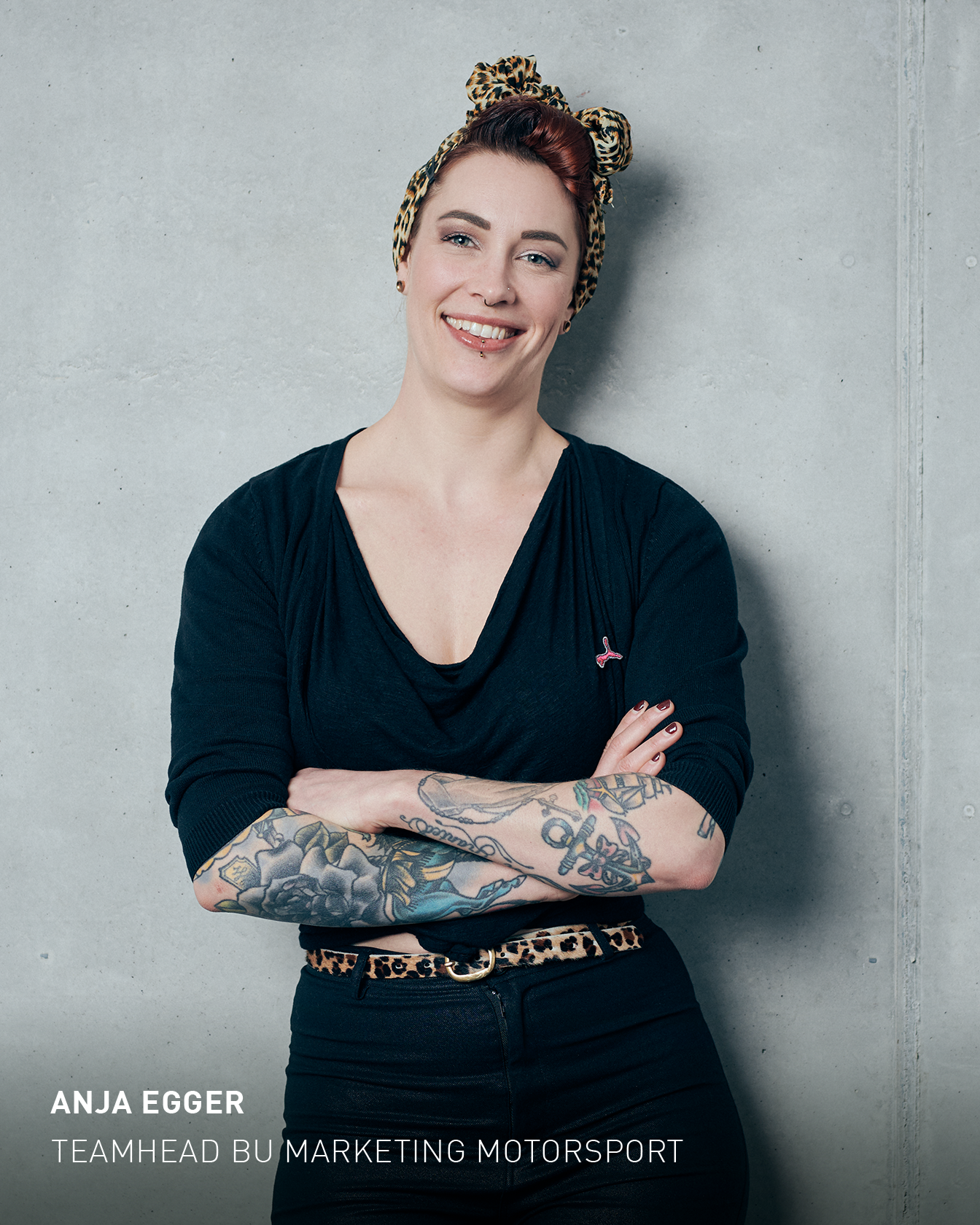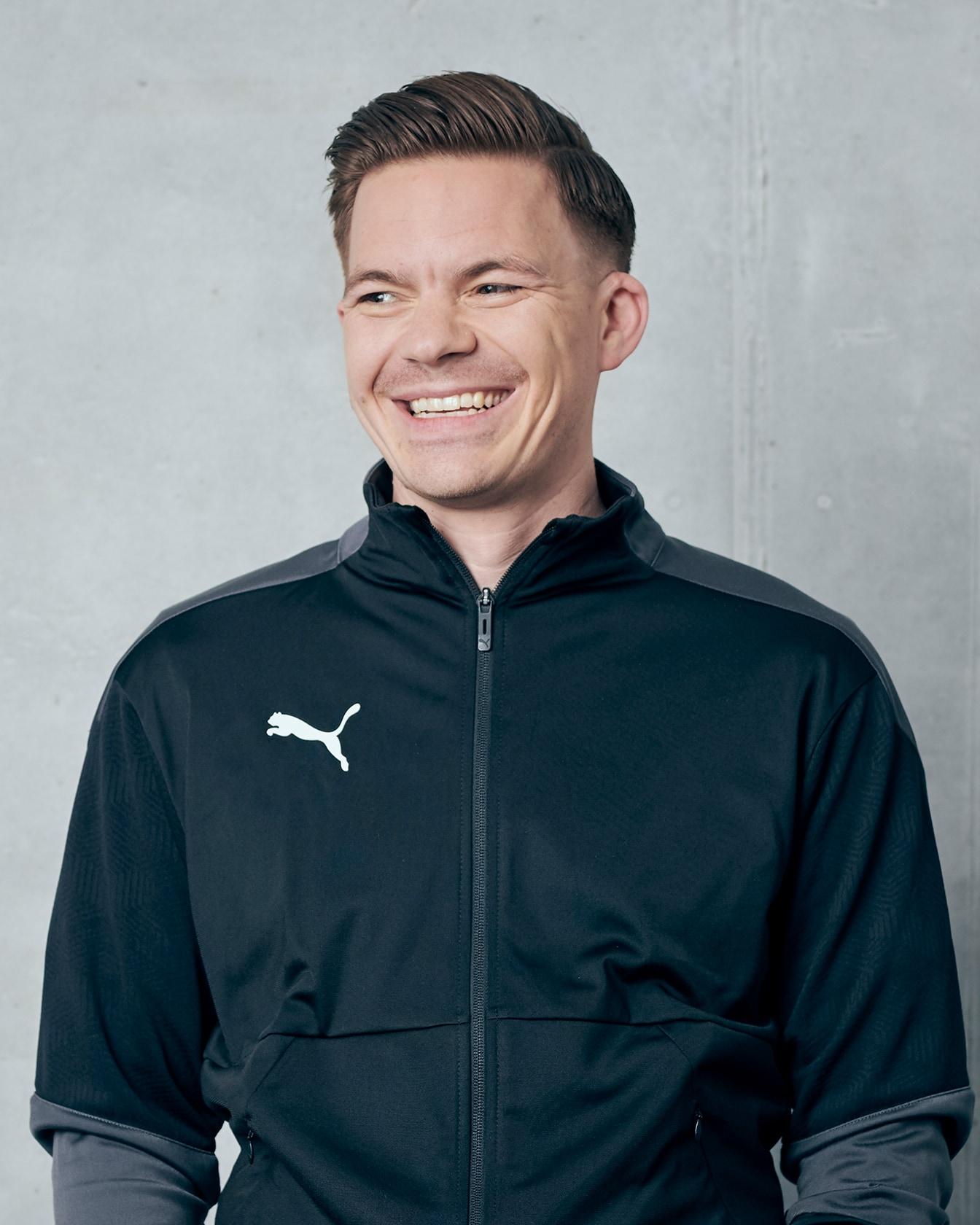 GARY DIXON, HEAD OF BUSINESS UNIT MARKETING TEAMSPORT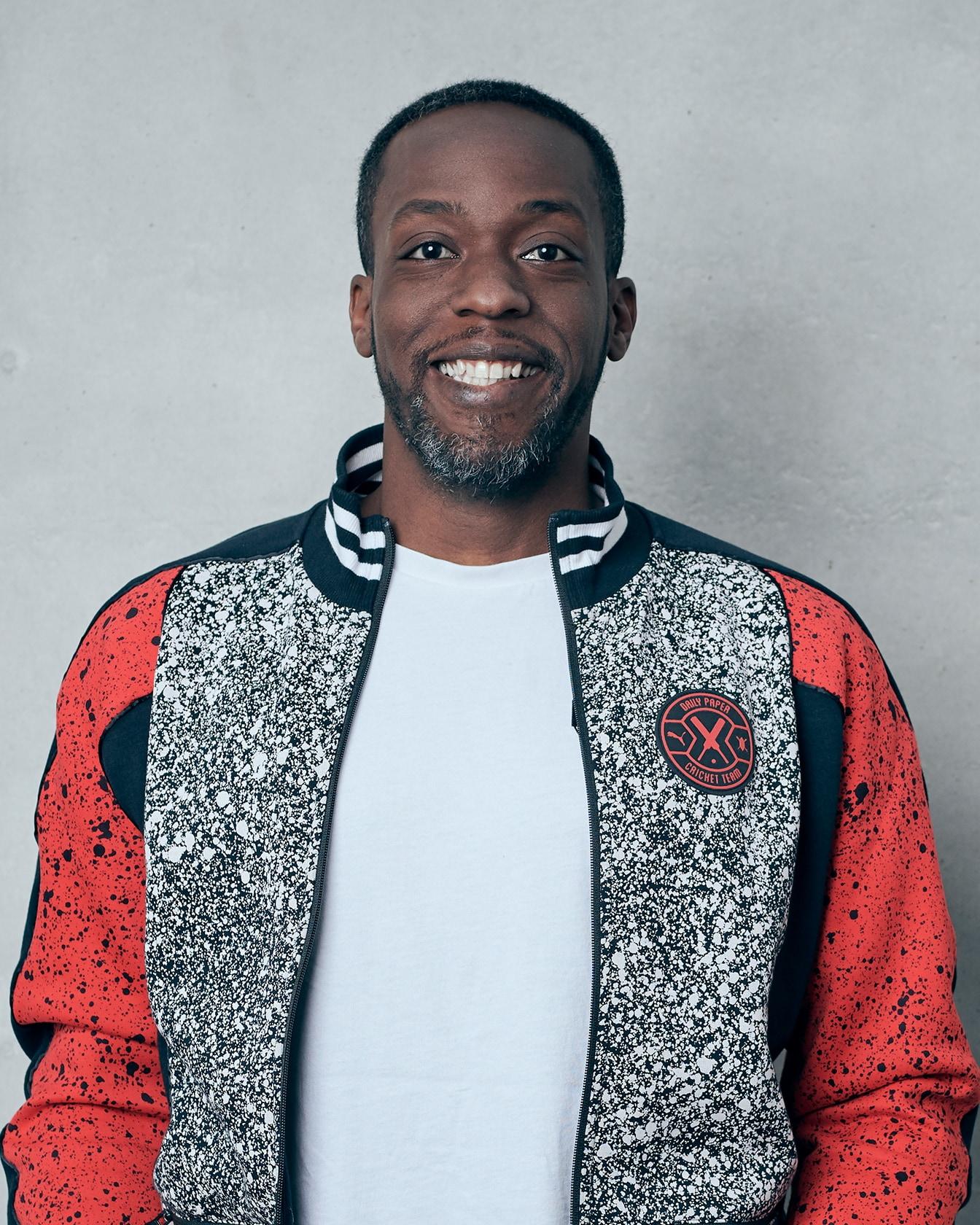 YANNICK MASPIMBY, TEAMHEAD PRODUCT LINE MANAGER TEAMSPORT LICENSED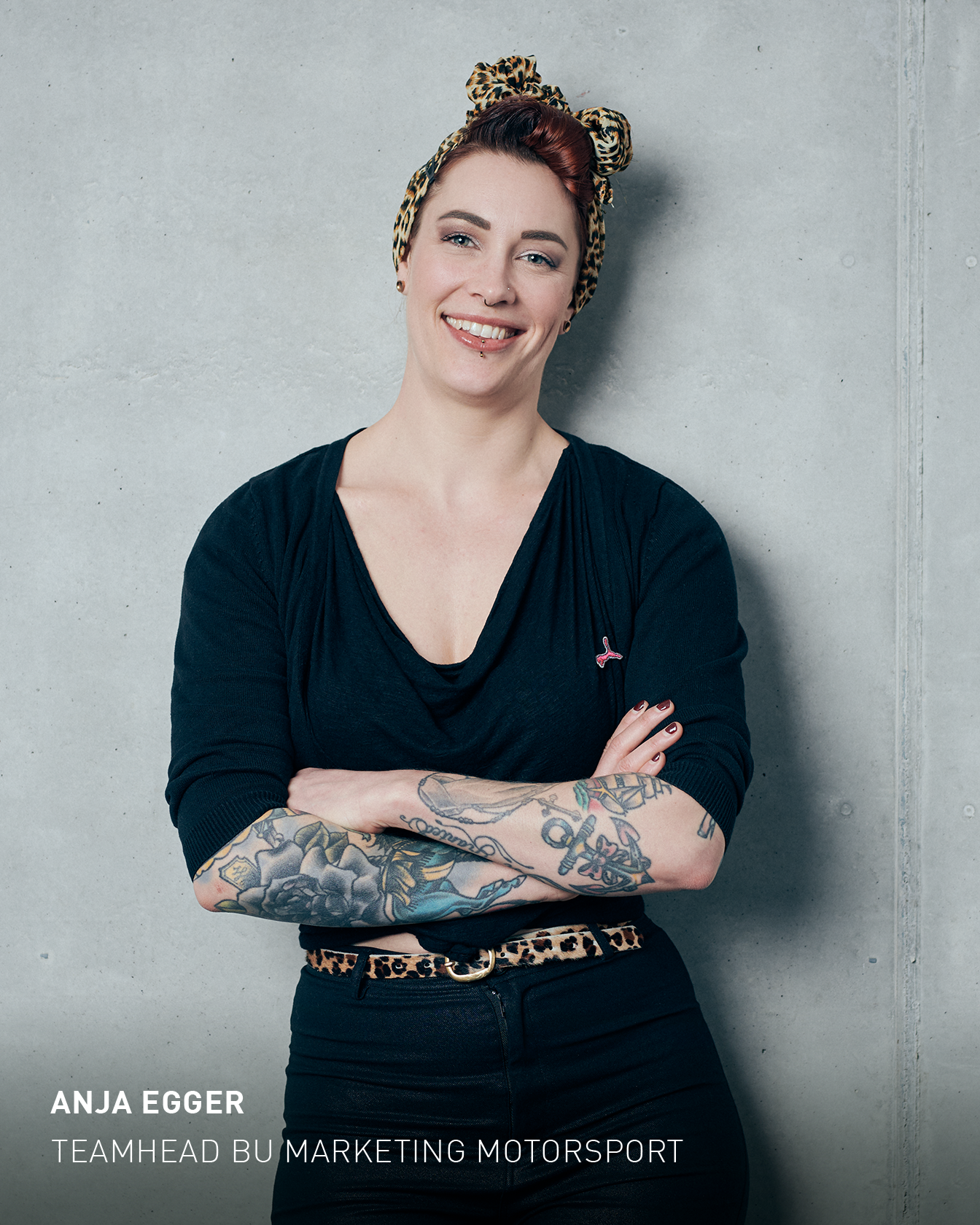 ANJA EGGER, HEAD OF MARKETING CENTRAL EUROPE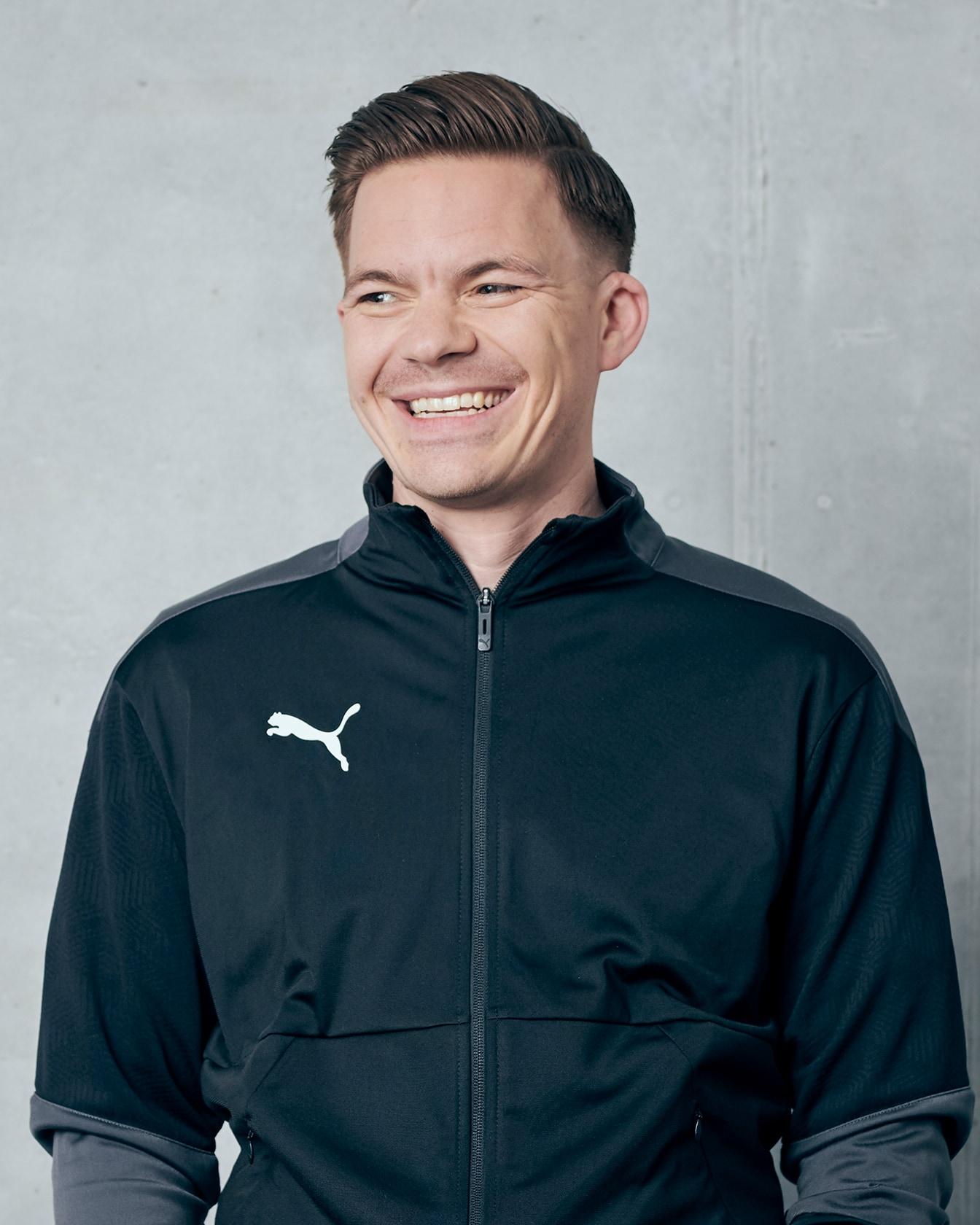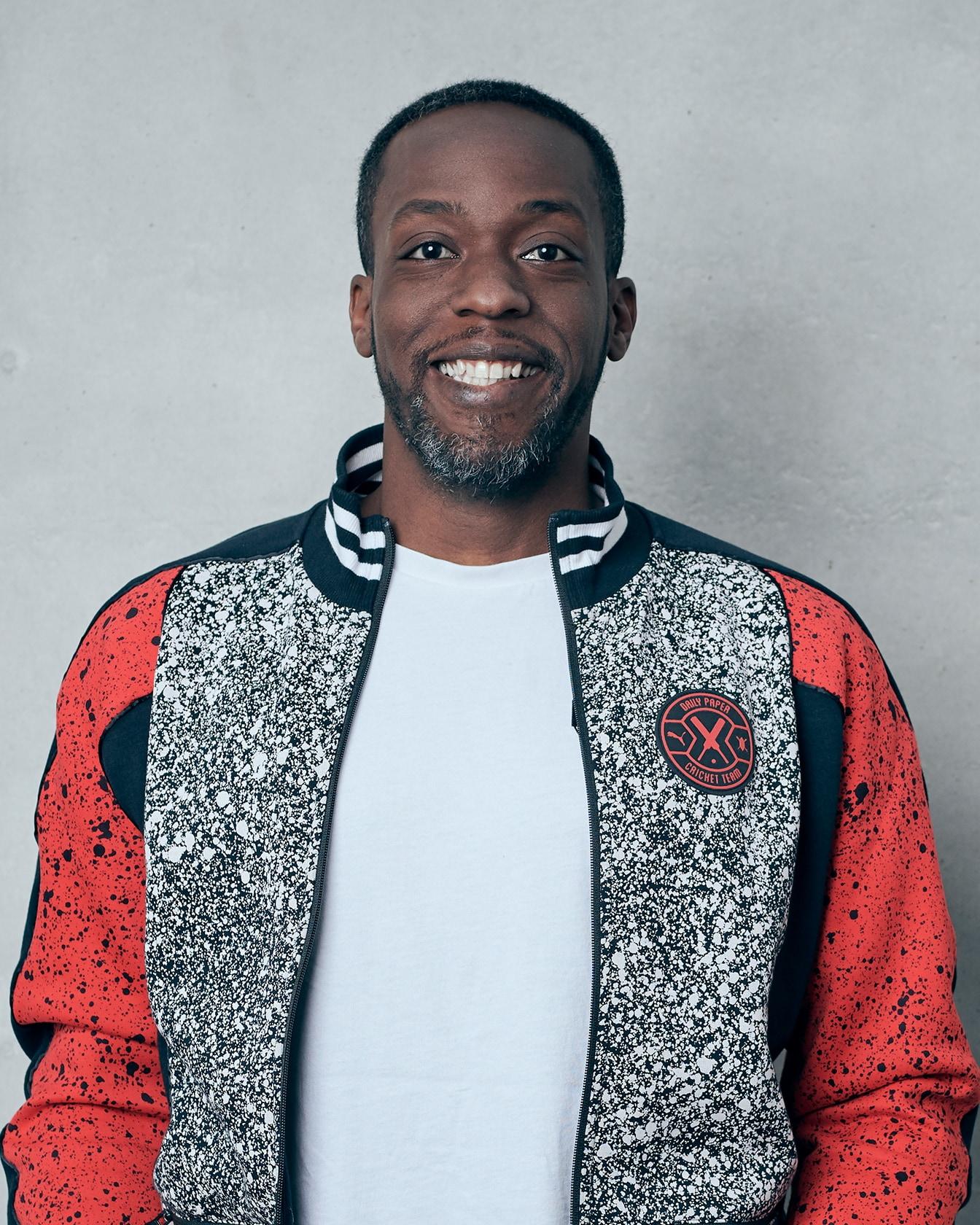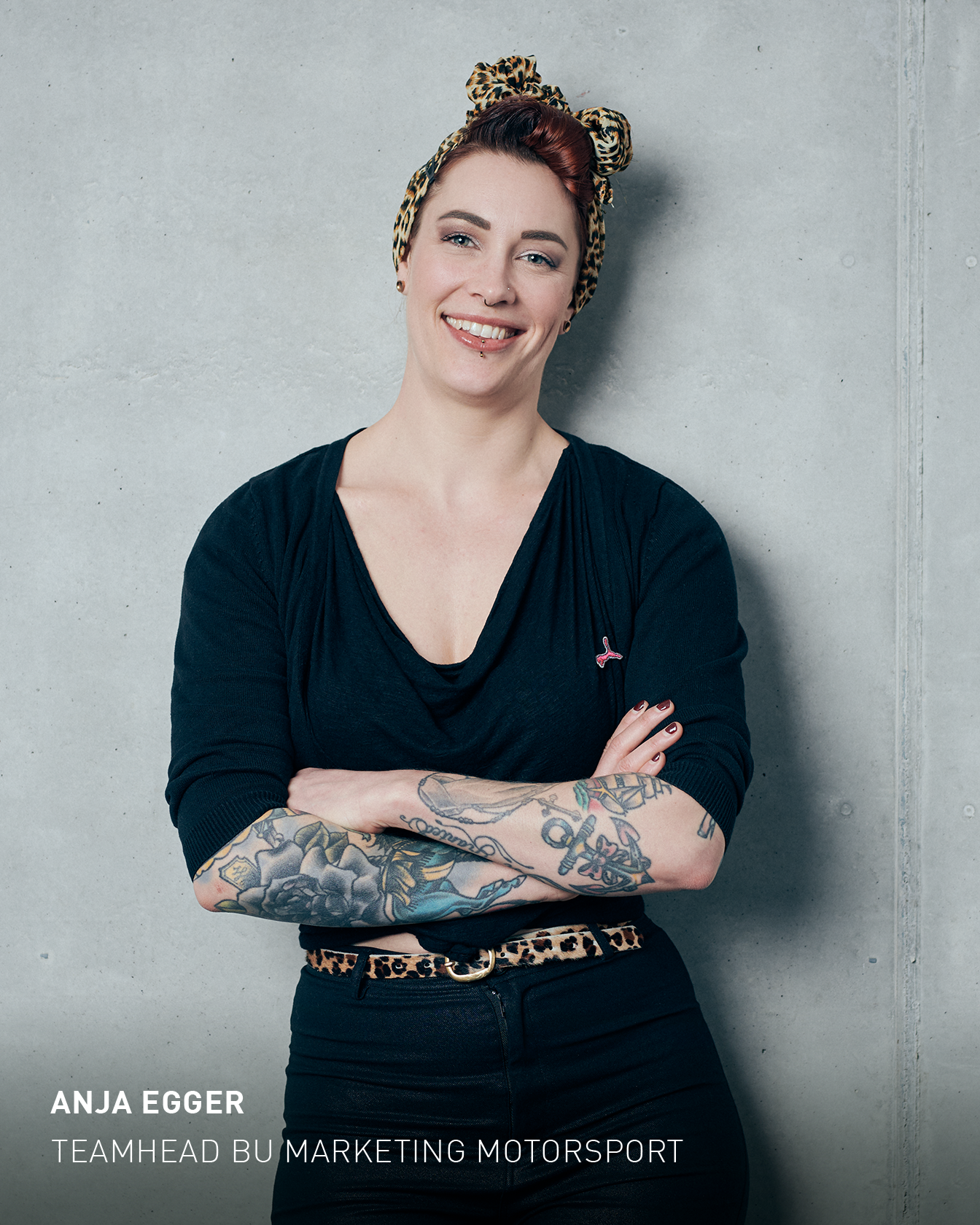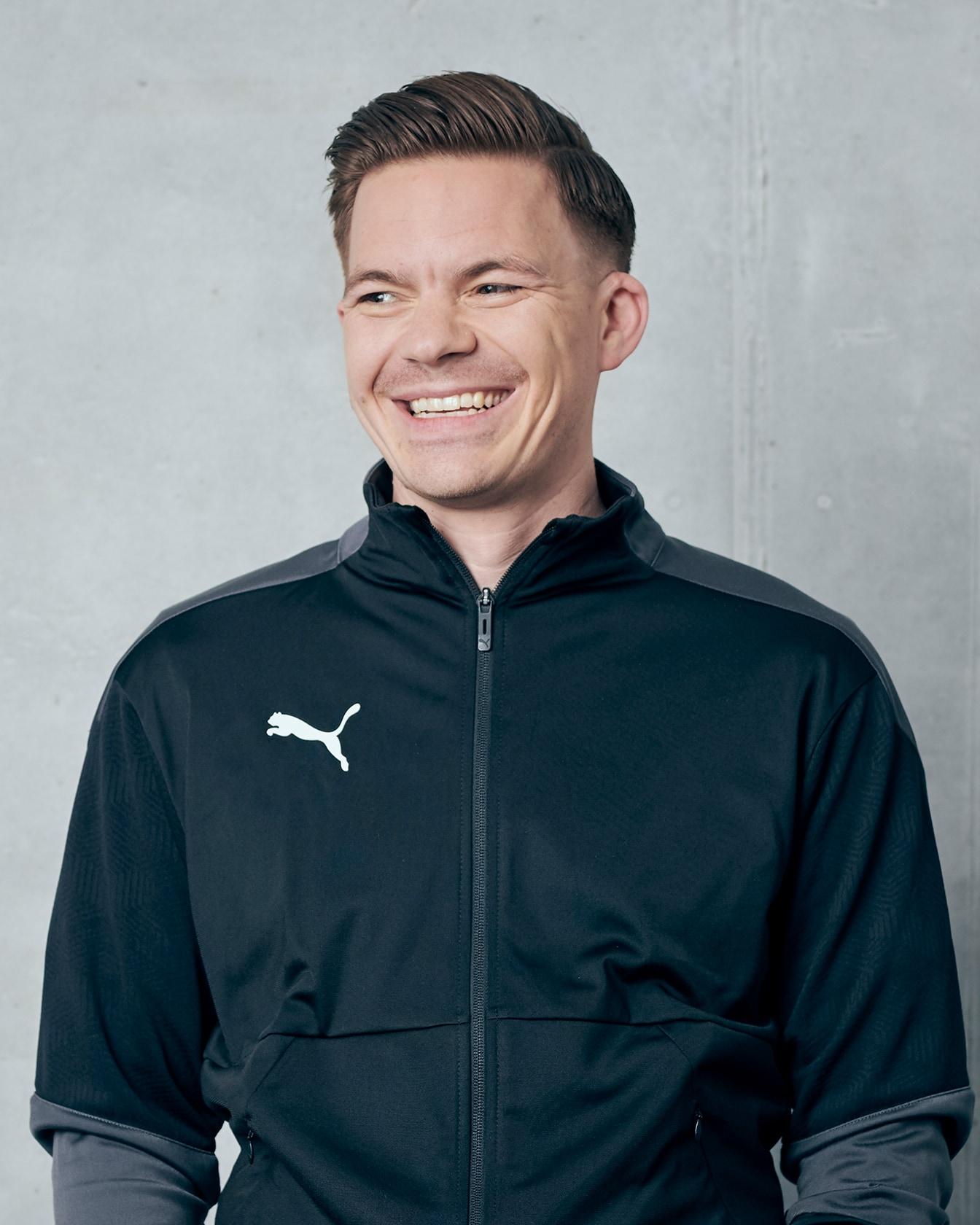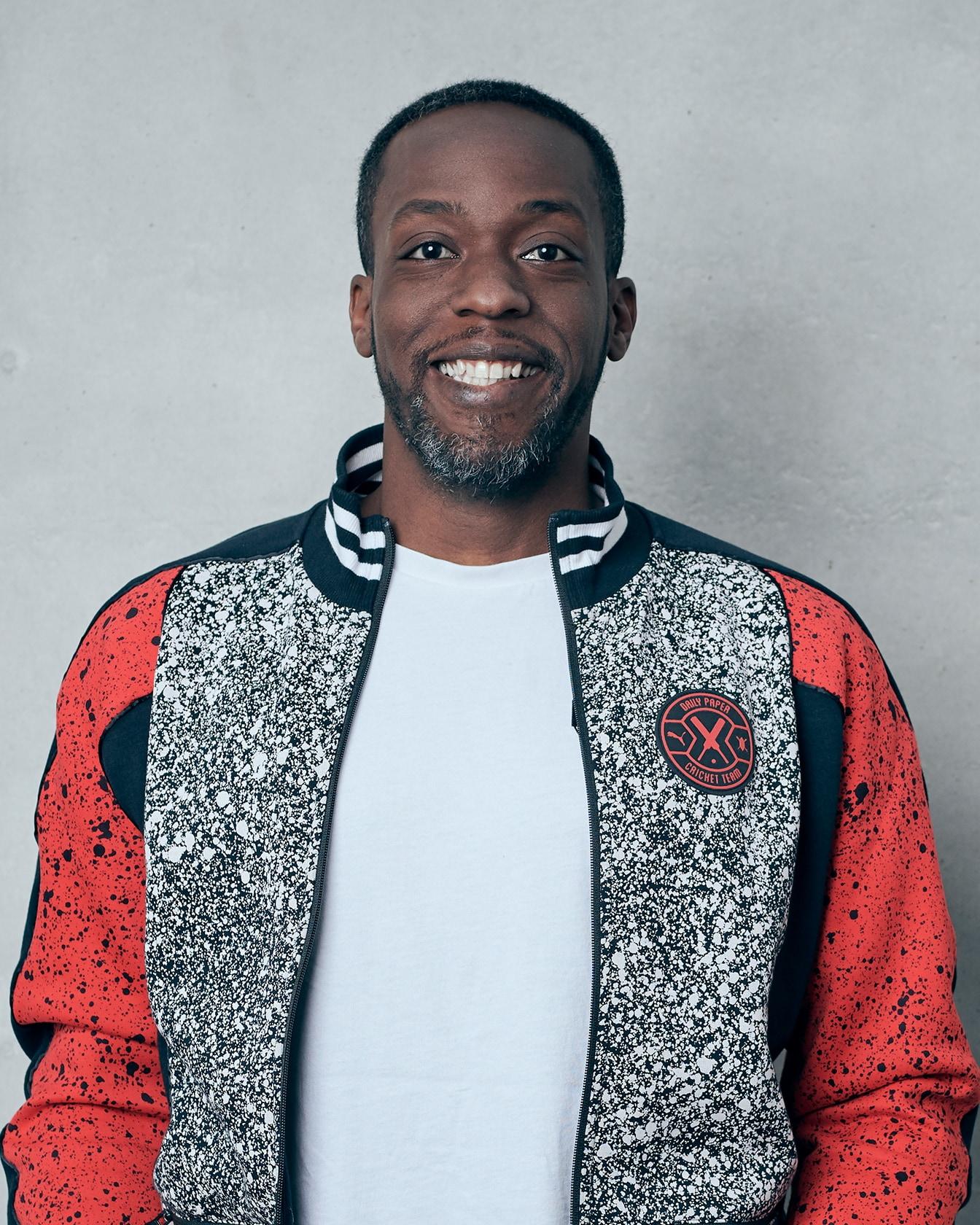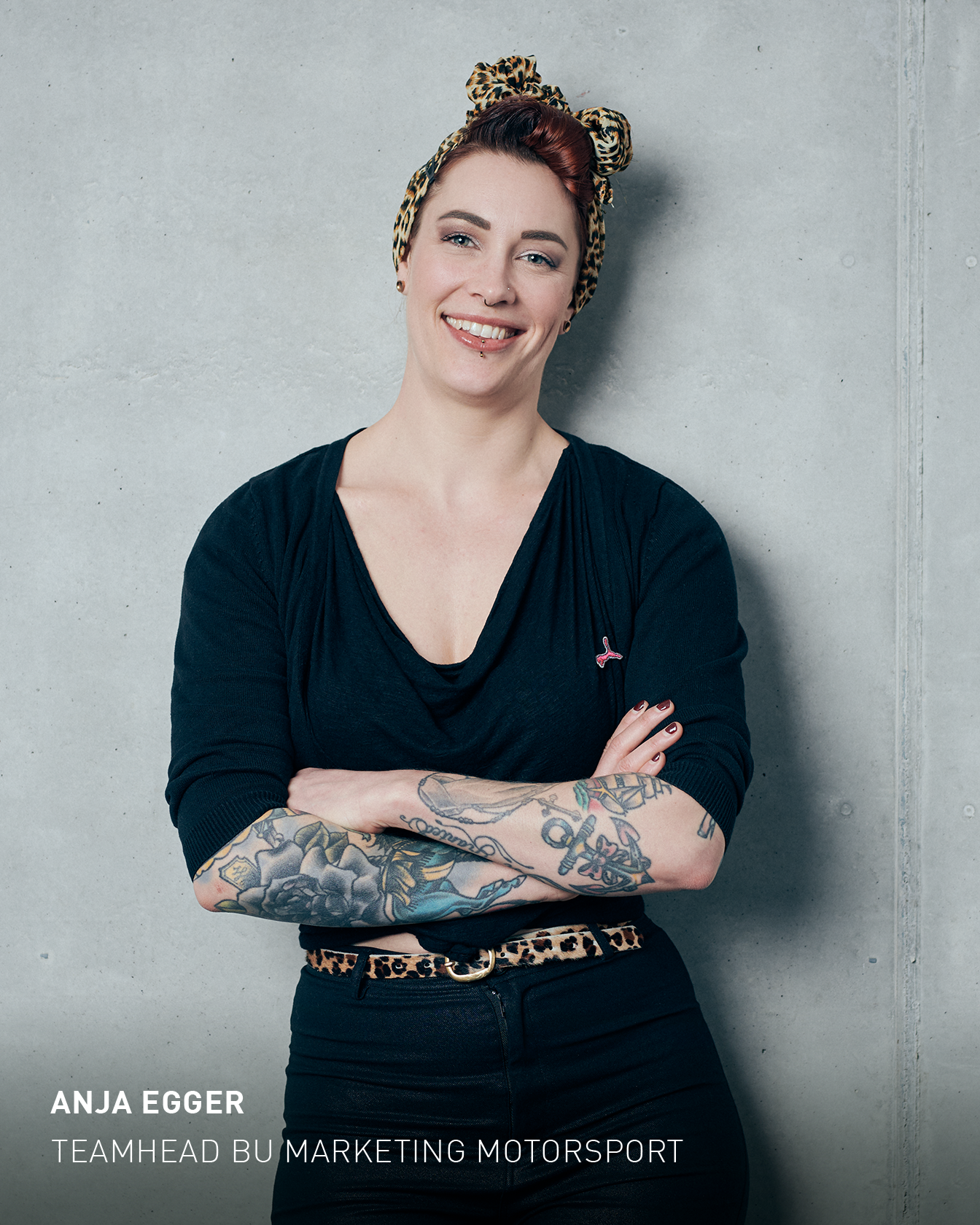 YOUR PERSONAL JOURNEY
Every career is a personal journey.  Take the opportunities that really matter to you, that will further develop your personal skills, that will empower you to be a be a better version of yourself.  A meaningful career grows freely and can't be put in a box.

We asked our employees what they can share from their personal career journey. We received many insights, experiences and tips on how to manage private and working life. What is your current career question? Have a look at the different sections and hopefully it can inspire and support your personal journey. Open the box and be anything you want to be.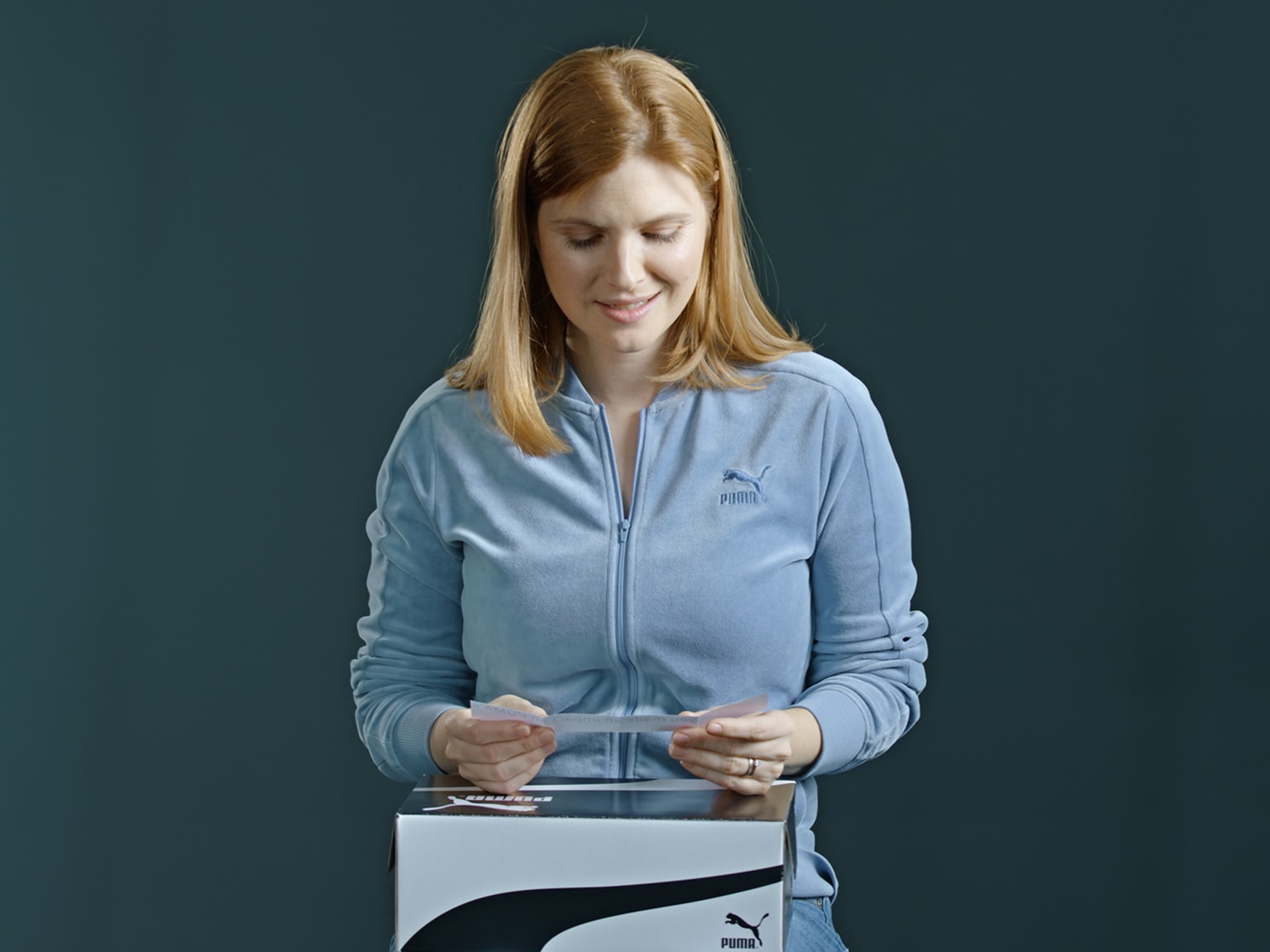 ...AND YOUR INNER STRENGTH...
To think, behave, take action and make decisions on your own is not easy. Your environment can become a big support to foster your ability and desire to make an impact in your career. Nina has been surrounded by people she could learn from and that believed in her, be they bosses, mentors, colleagues, friends, or family. Her passion for getting to the bottom of things; and her willingness to accept new challenges did the rest.  

"Take every opportunity you get to learn something new. Even if you do not see how a particular task or position is taking you towards the vision you have for yourself in the long term, take every opportunity you are offered that helps you broaden your experience. Look for moves that challenge you and that enable you to work for people you can learn from"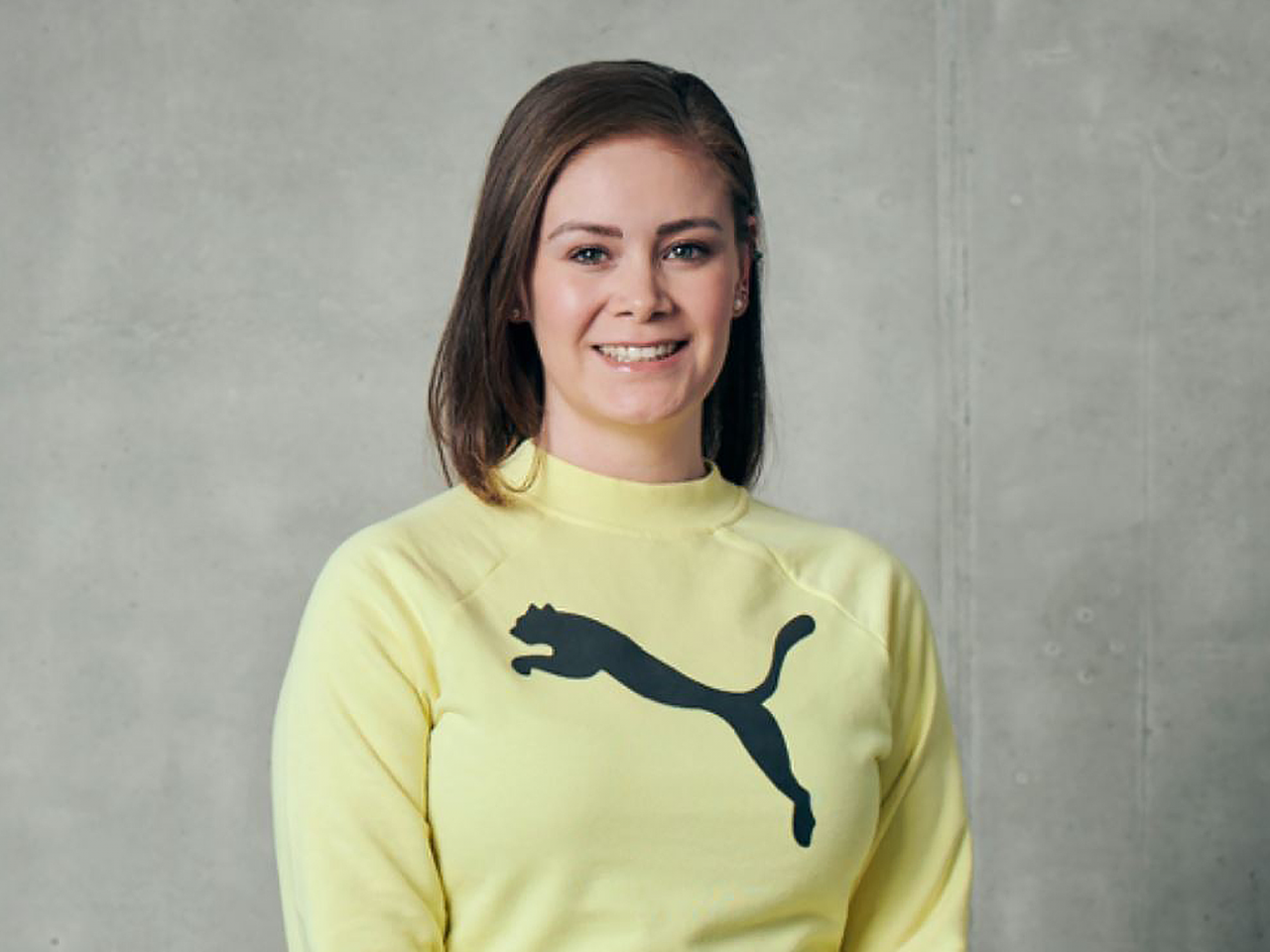 ...FIND PASSION IN ACTION...
Clara is passionate about her work - especially the responsibilities that let her get innovative and creative. She received her Bachelor's Degree in Finance in Monterrey, Mexico where she was born, and decided to continue her education in Germany in the field of Economy. After finishing her studies, she did an internship which allowed her to gain experience in an area that had long interested her – the Real Estate industry. Thanks to her ability to bravely face challenges and be humble enough to never stop learning, Clara got a job in the core of retail at PUMA, as a Leasing Junior Manager. She feels it's a perfect combination of her education, experience and interests, and loves  her to see how her actions directly impact the company's growth.
"Seeing how my daily activities contribute to the performance of the brand keeps me motivated. It allows me to give my best and succeed", says Clara. "It makes me proud that in the end, my work is visible when a store reaches its targets and generates sales."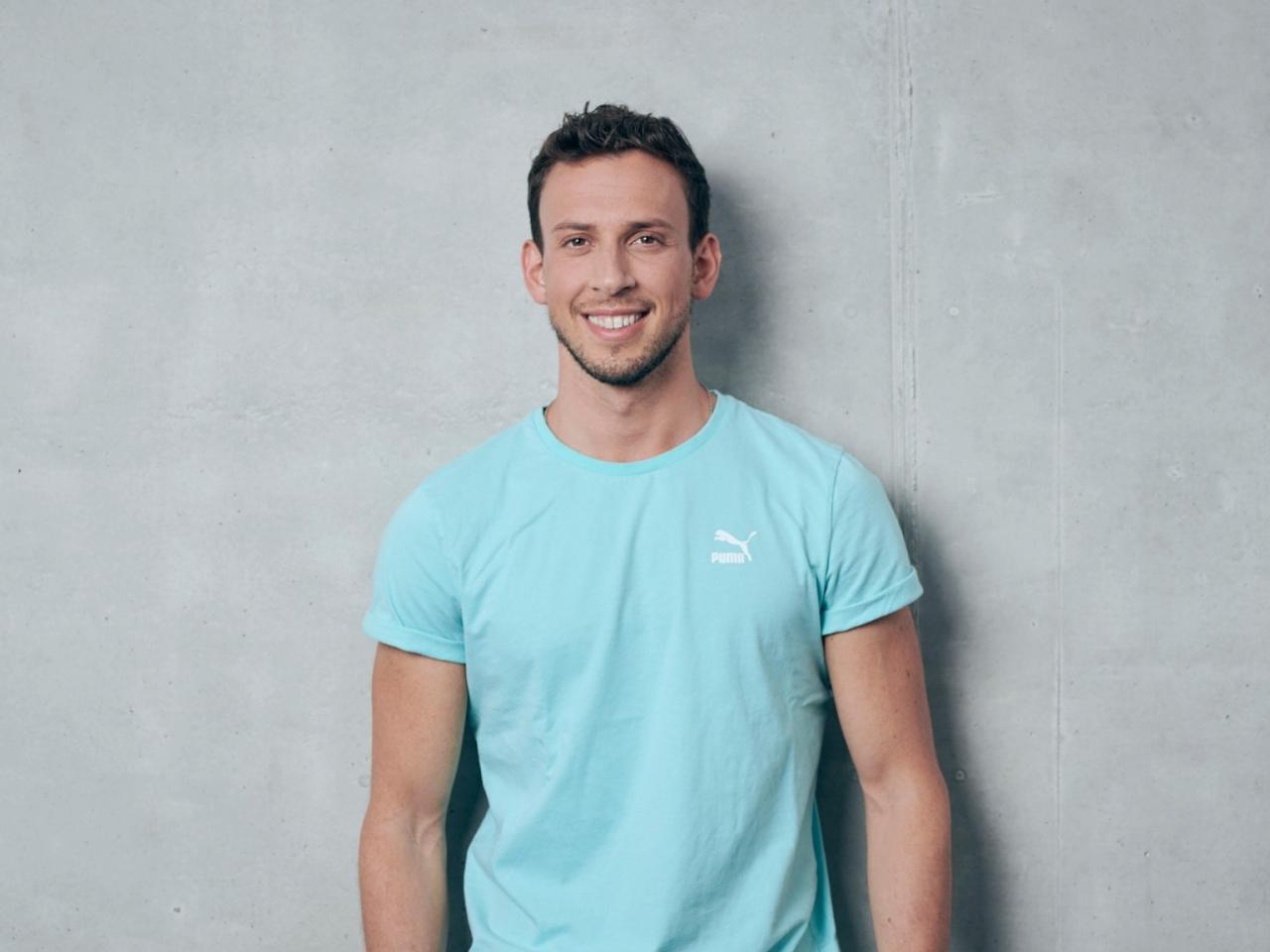 HOW DO YOU SEEK INSPIRATION ON A DAILY BASIS?
"Growing up in an international school, I have naturally learned to appreciate and embrace diversity in all its forms. PUMA in a lot of ways shares the same philosophy and open environment. Embracing everyone's different background and experiences, combined with emotional intelligence to understand how each individual works is the best way to allow people to express their full potential and accomplish great things as a team"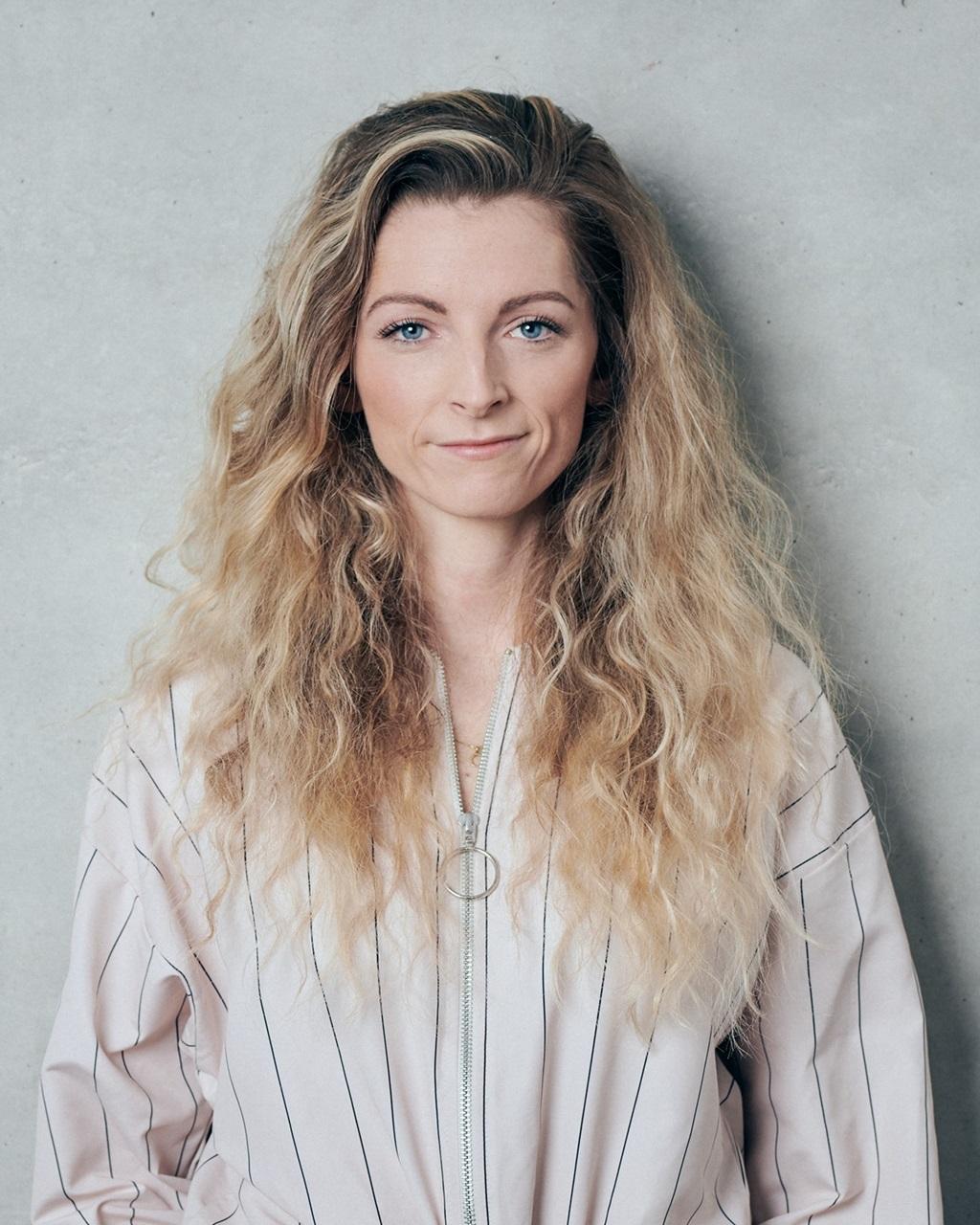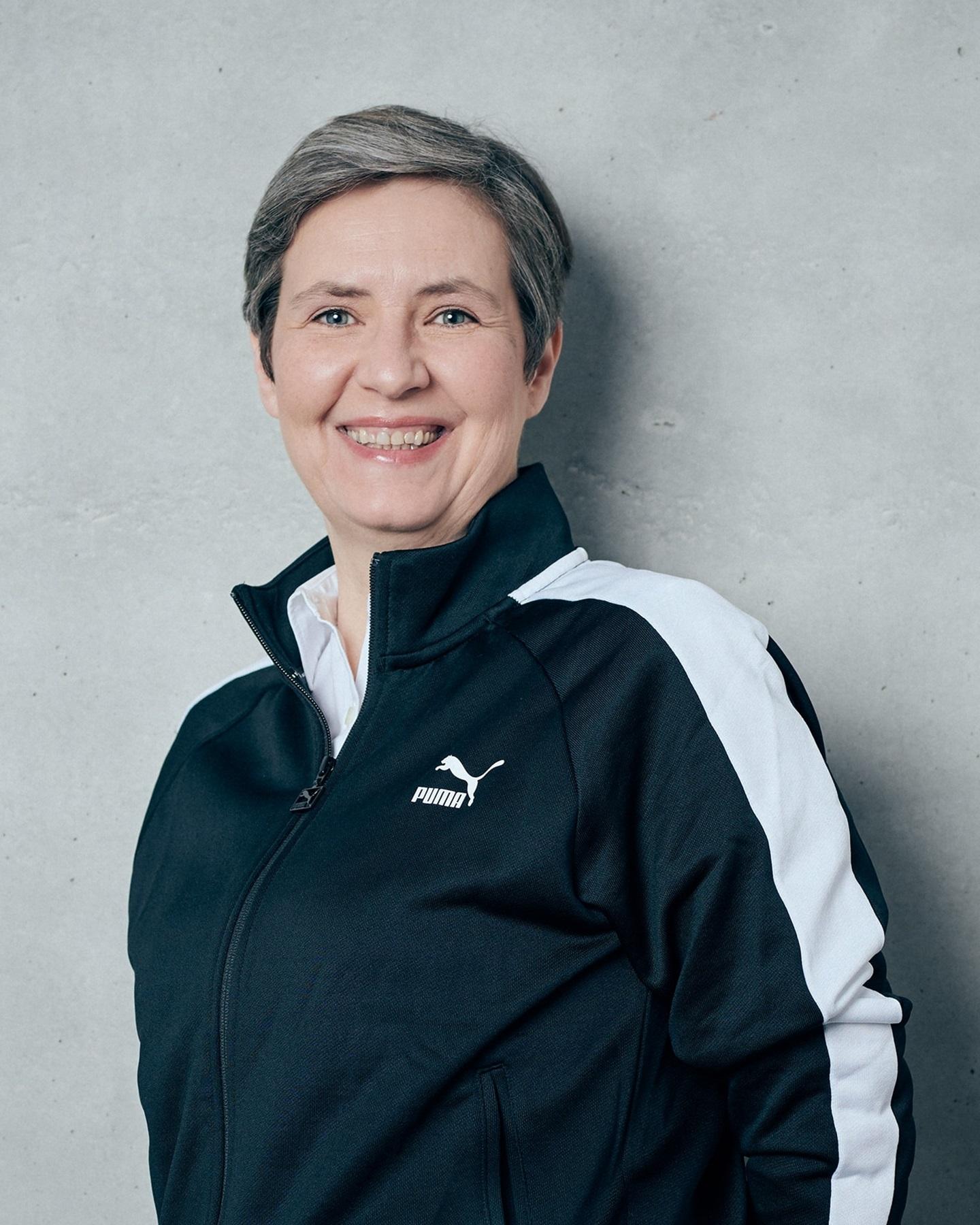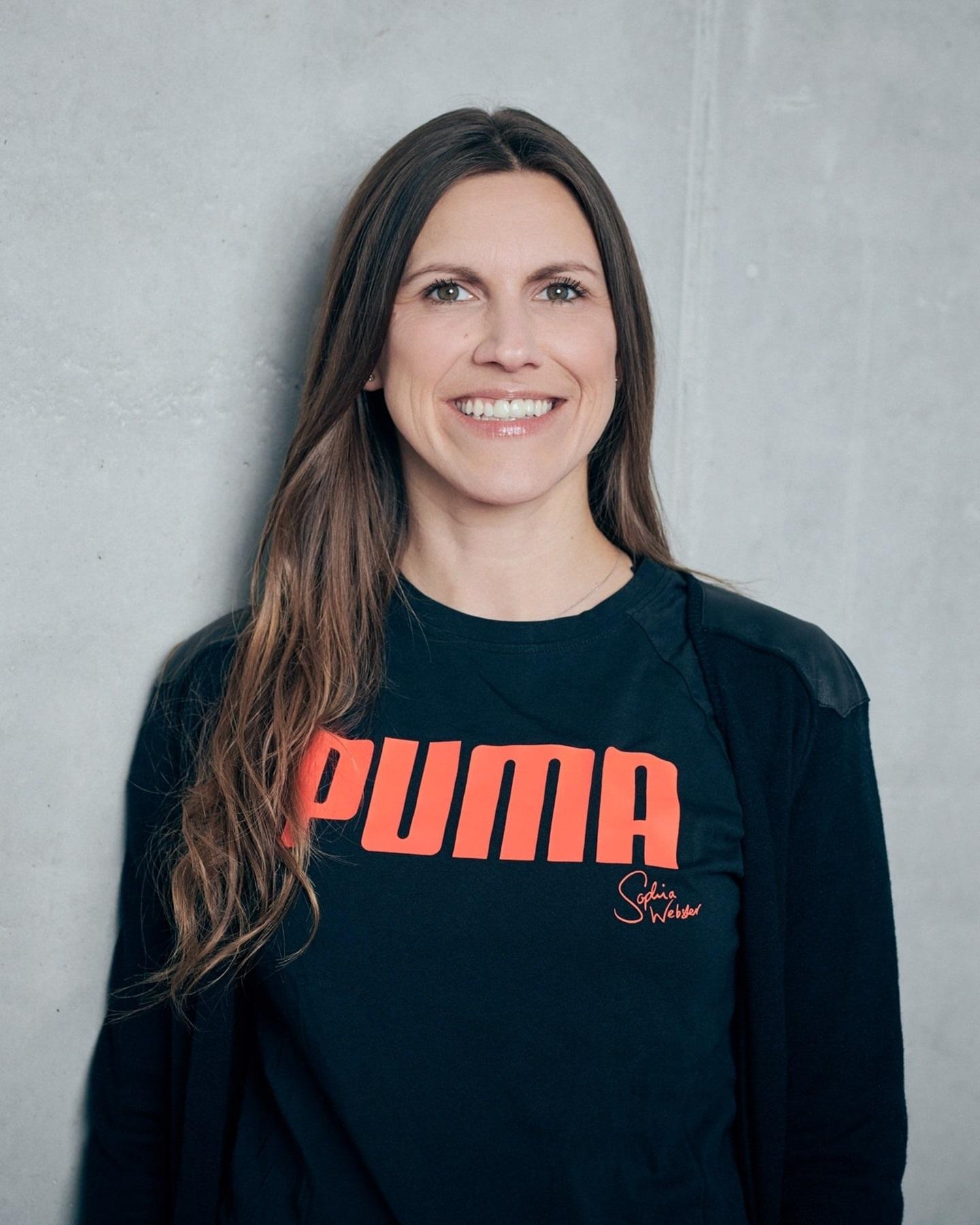 YASMINA JUNEK, SENIOR PARTNERSHIP MANAGER SELECT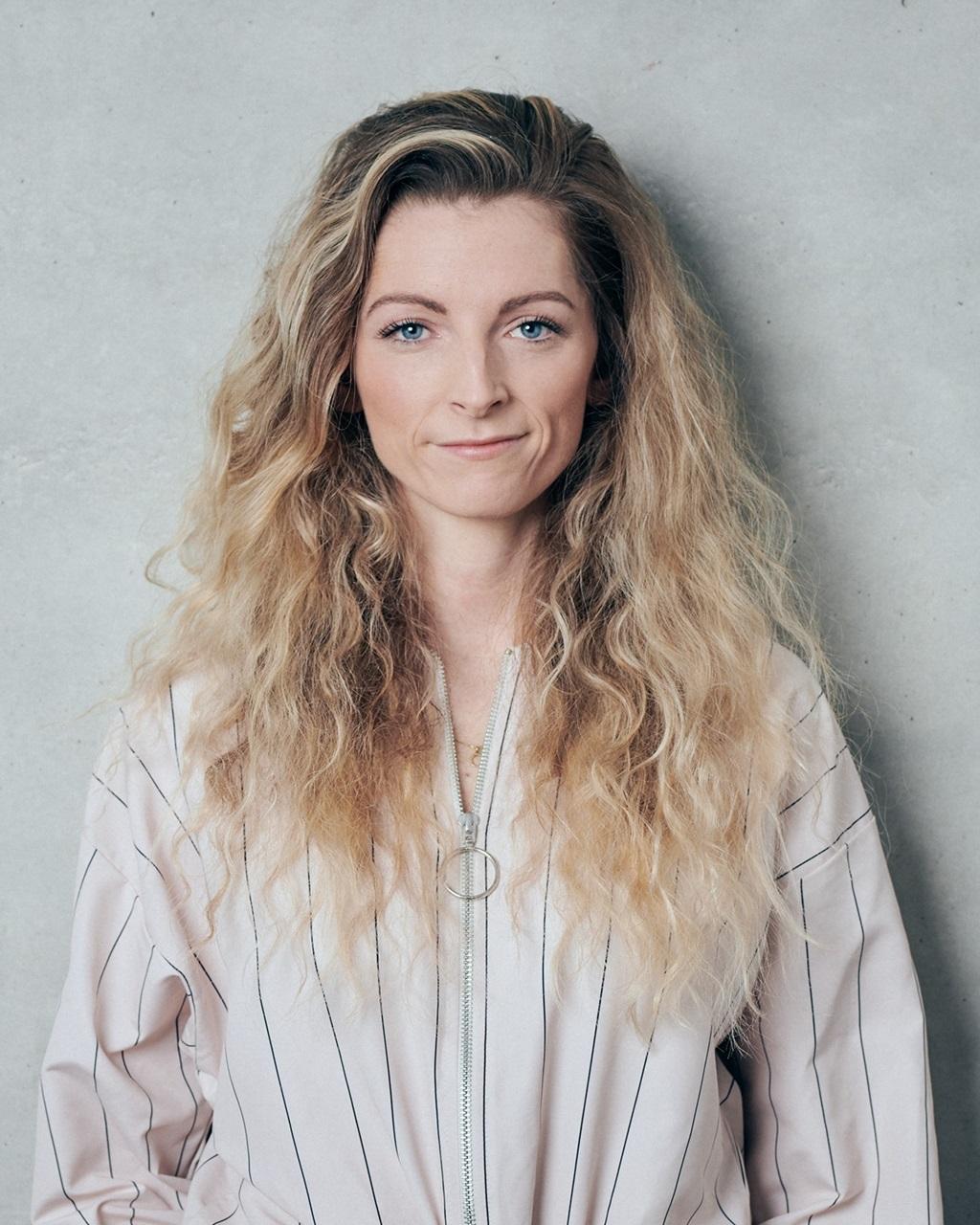 COLETTE HILTON, HEAD OF RETAIL & E-COM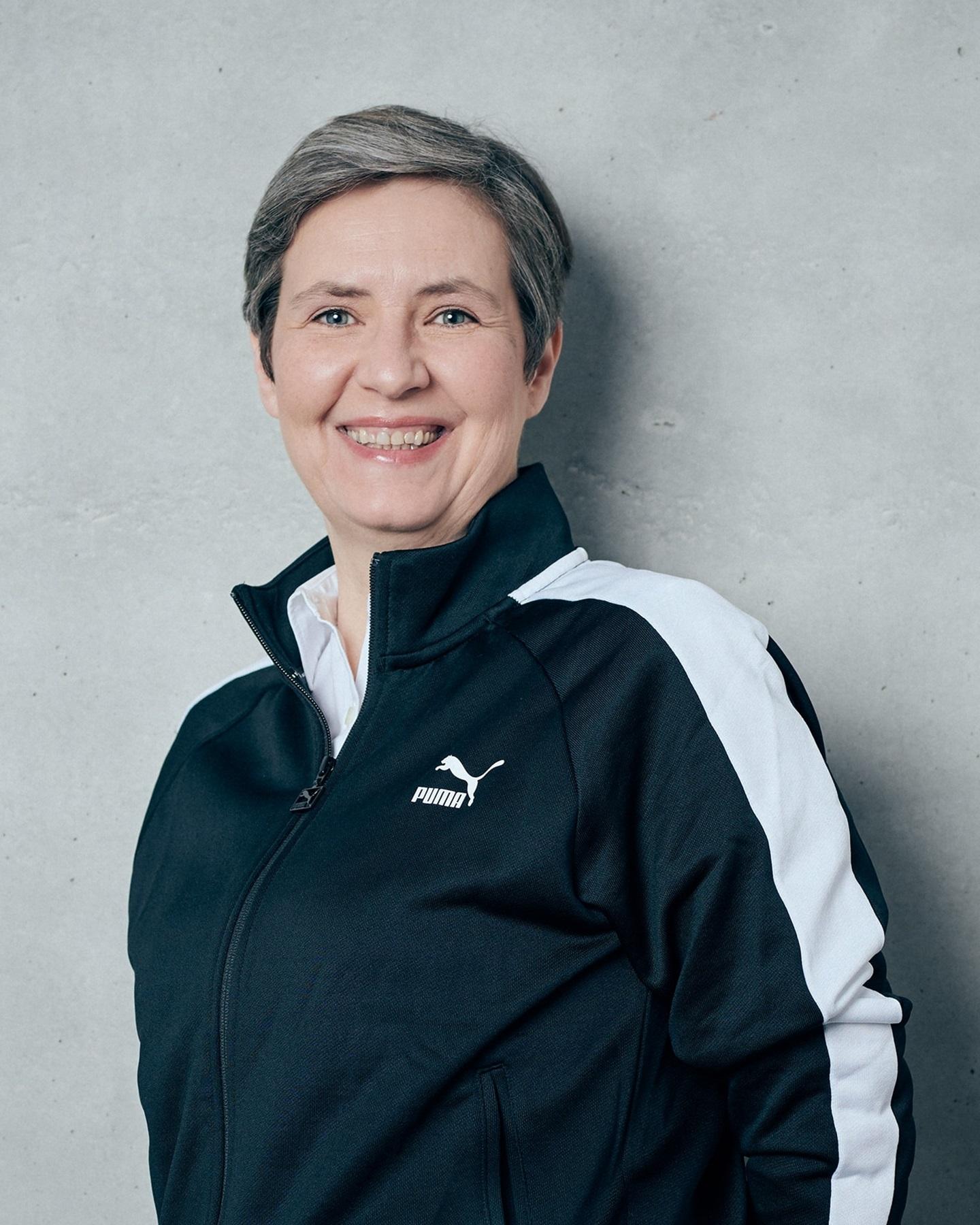 MARTINA ALEXANDER, MANAGER IT CONTROLLING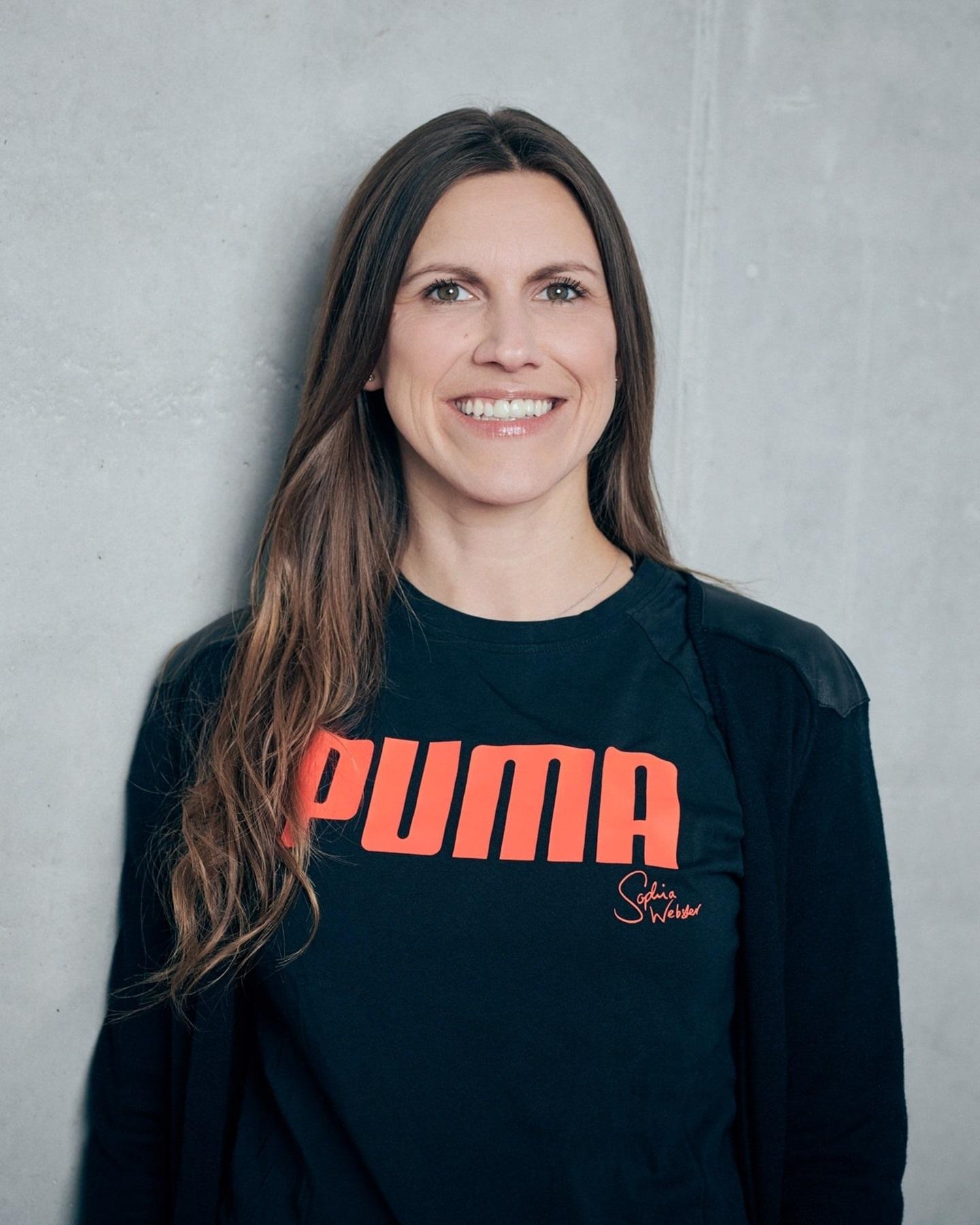 MELANIE DESCHUYTENEER, SENIOR HEAD OF PRODUCT LINE MANAGEMENT SPORTSTYLE APPAREL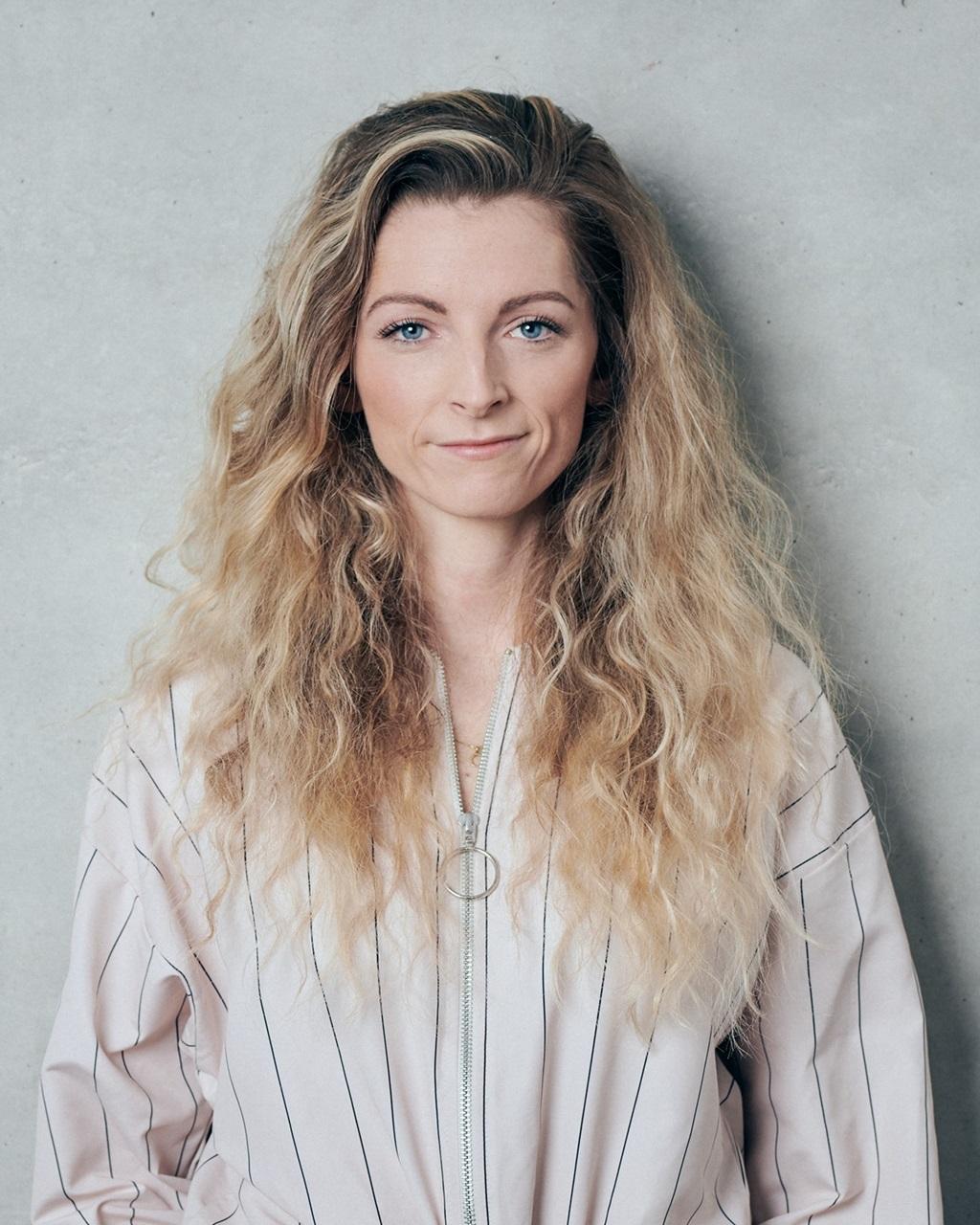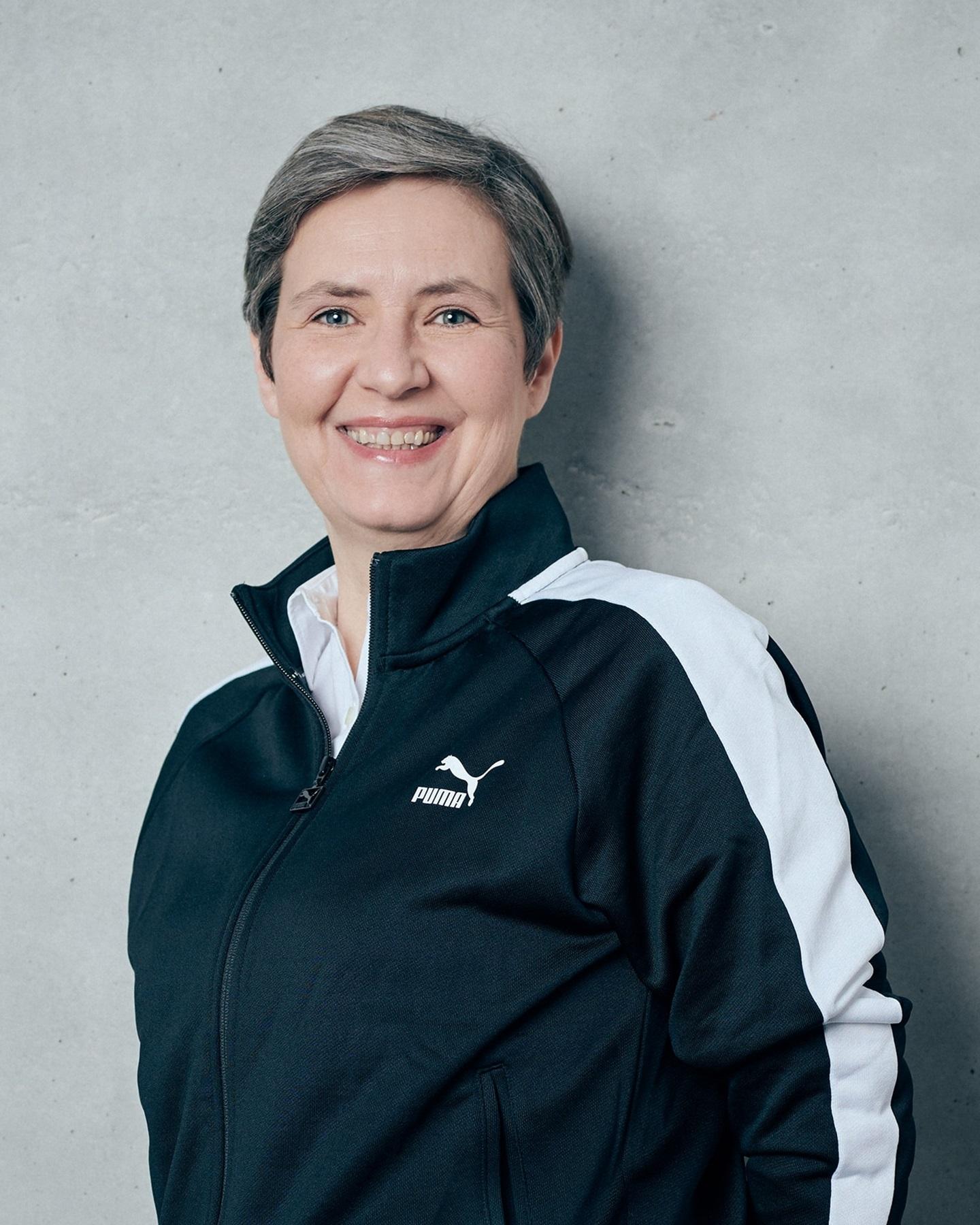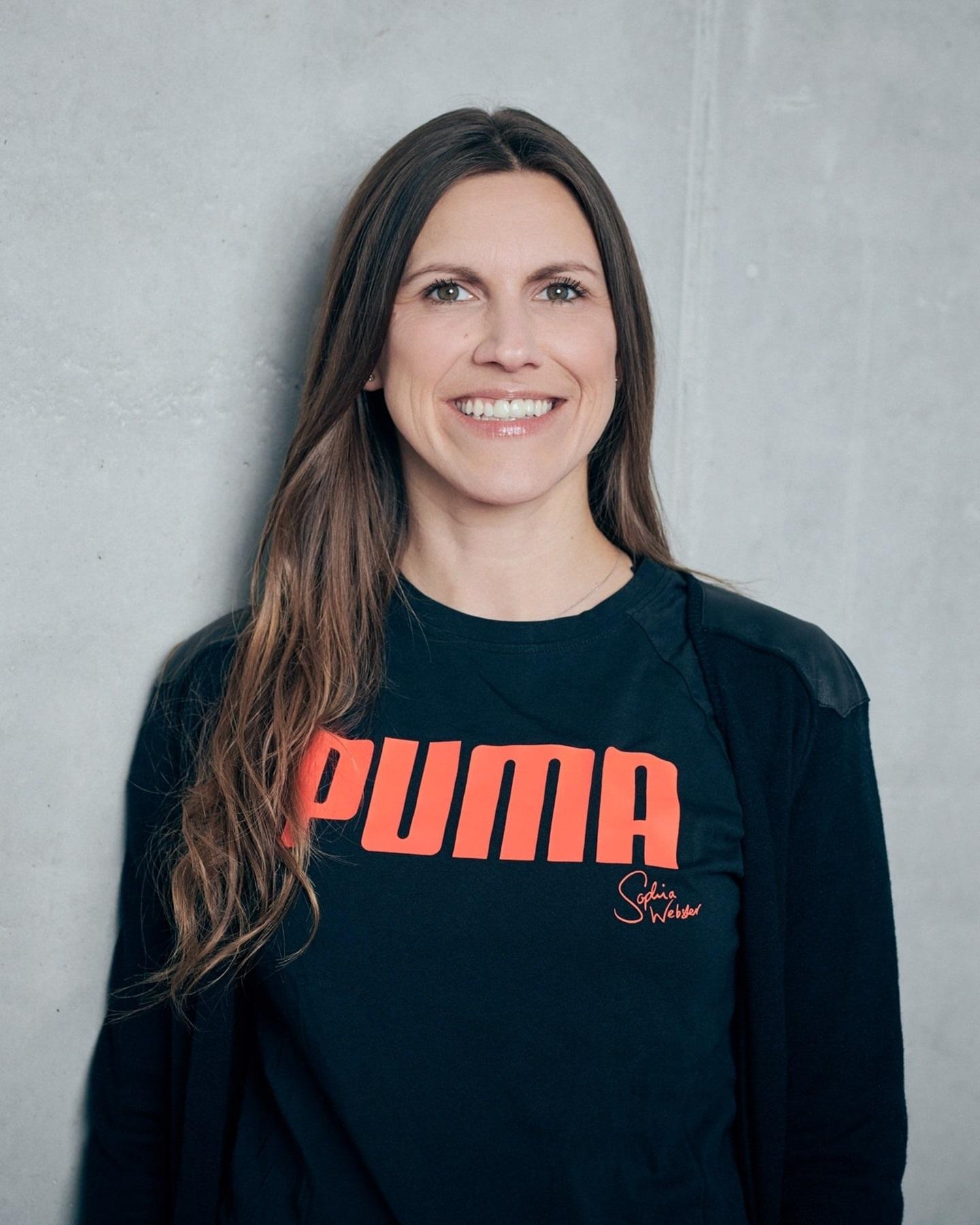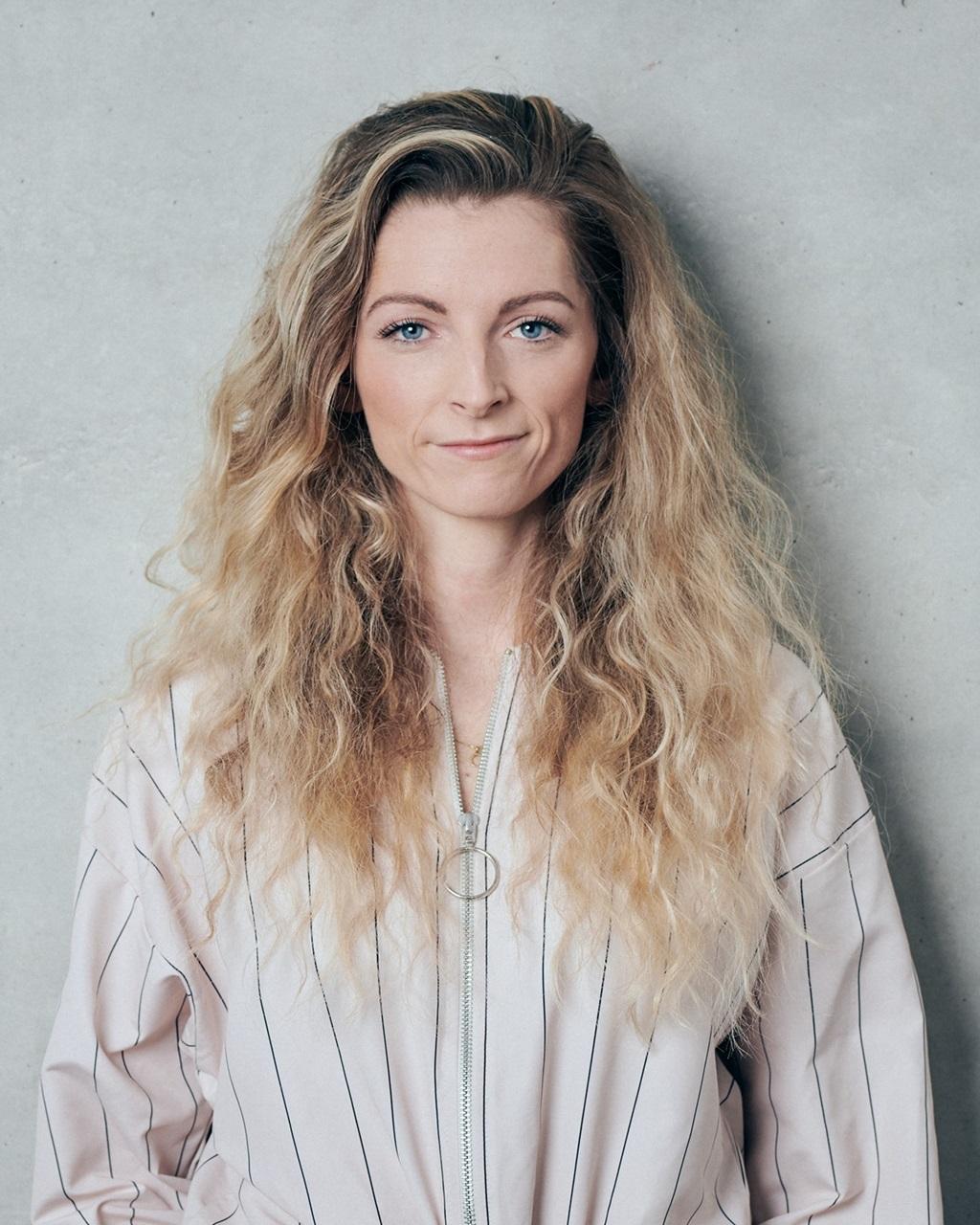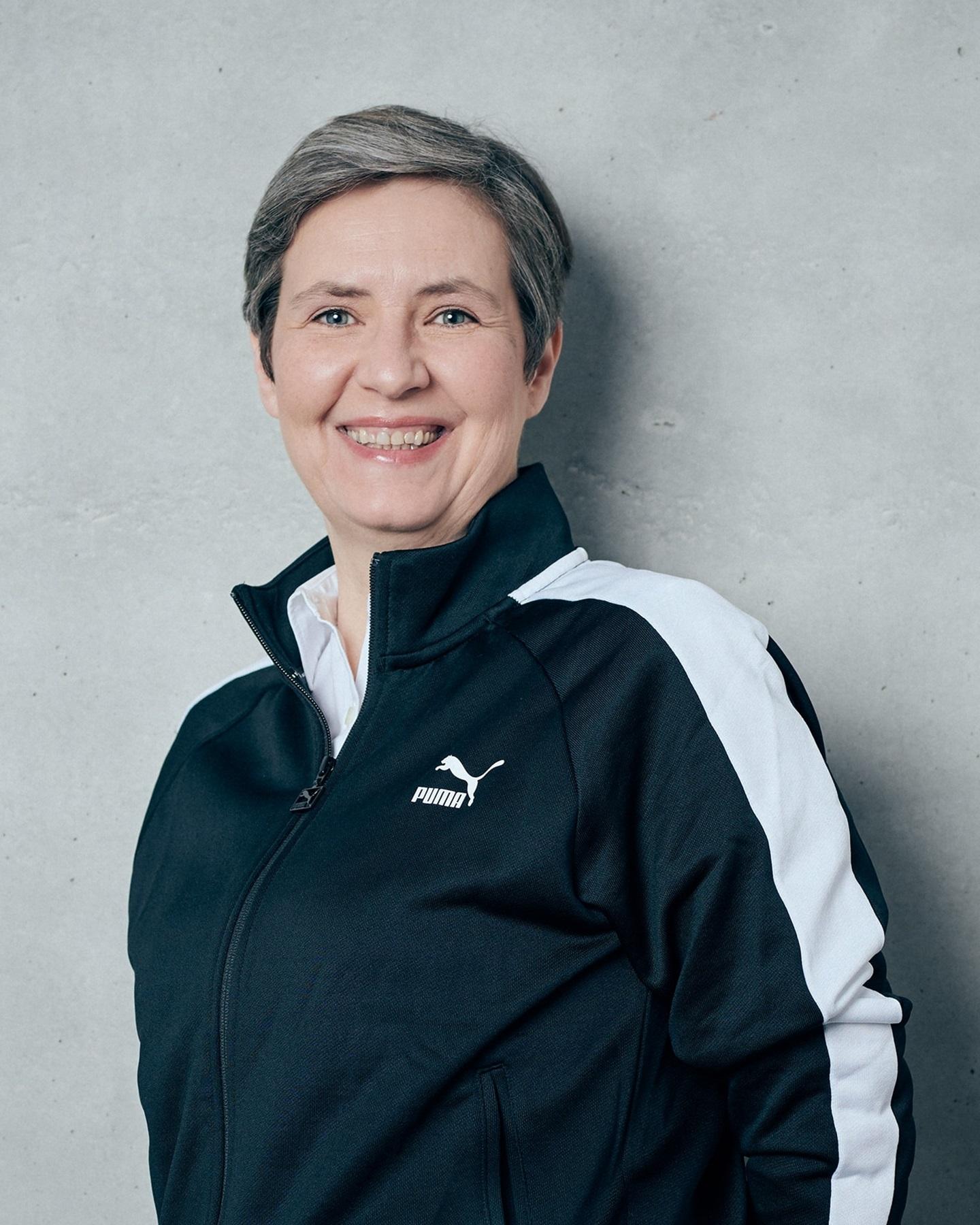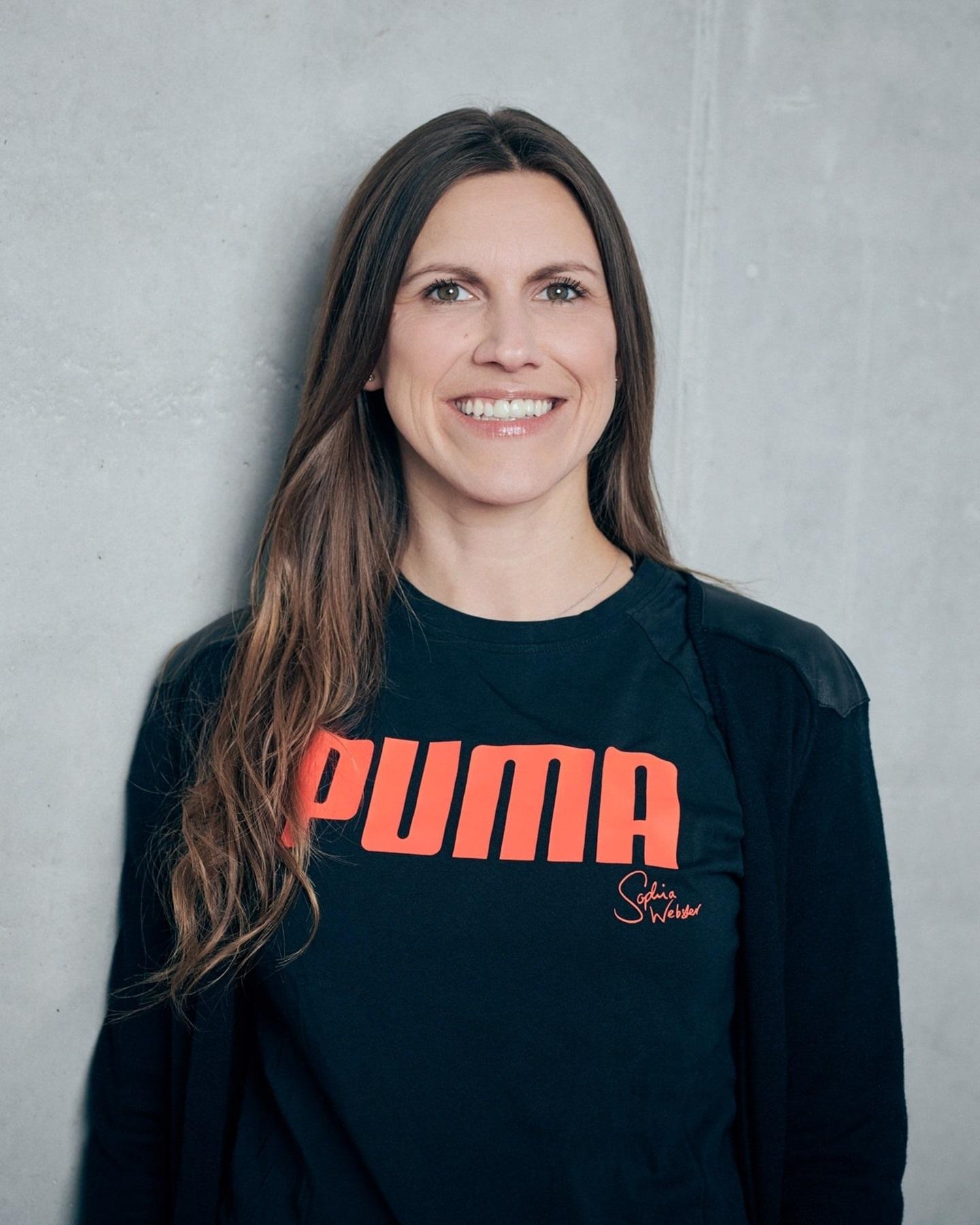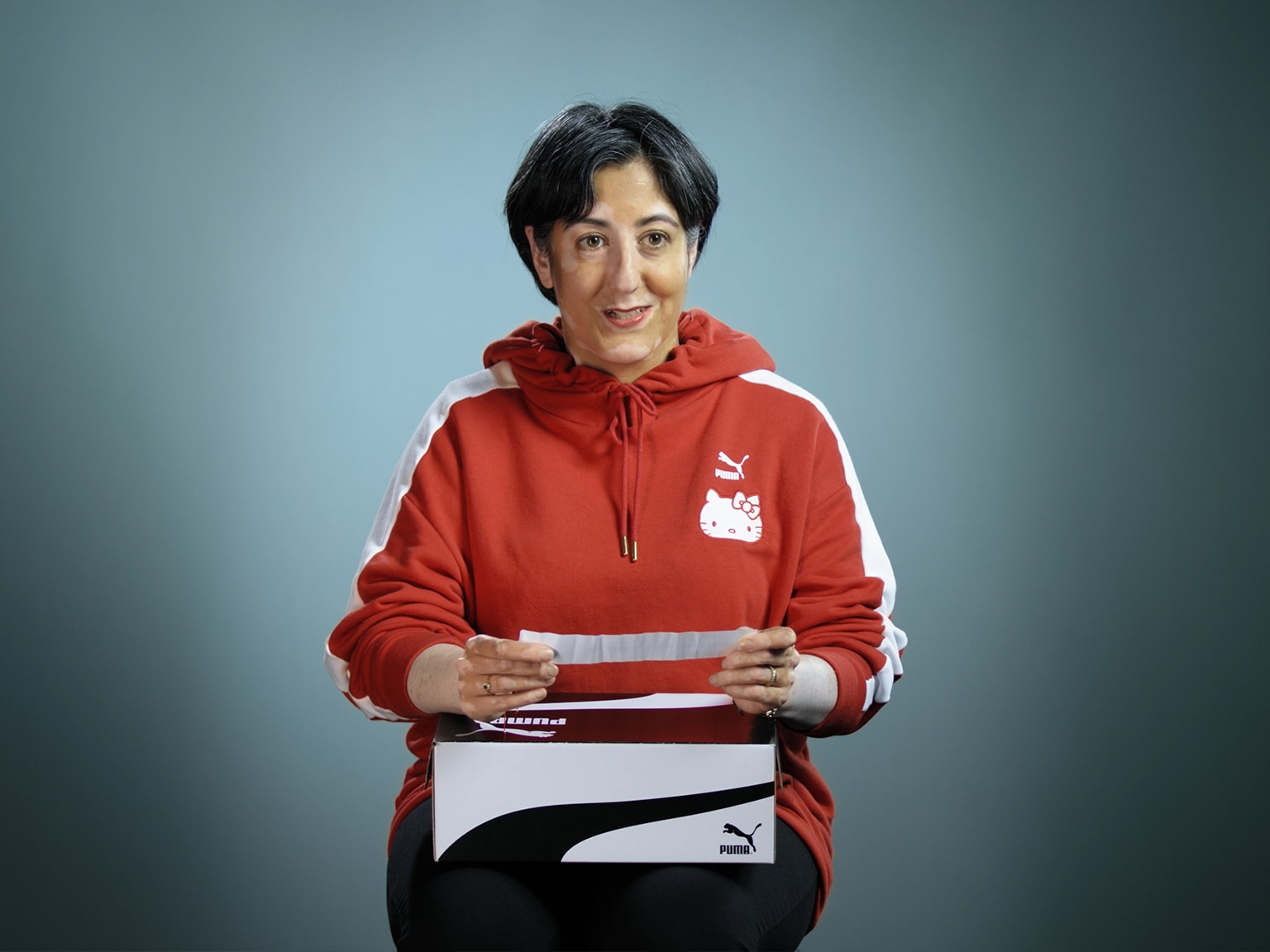 ...AND FAMILY...
Bowie is driven by challenges and brings people together  with her energetic and fun approach. Whether troubleshooting, building up new processes or balancing family life, you can rely on Bowie to deliver. So we asked Bowie:   How do you balance career and parenthood?  
...FINDING YOUR WAY...
Is there a secret to work-life balance? We asked Stefano, from Italy, passionate about football and his family,  about his tips for good work-life balance. Check it out!

"My job is my life. When you spend 70% of your day at work, I believe that's your life so it's important to work in an exciting environment, with great people and great flexibility which allows you to balance work and life time. It's good to have something else to do after, to help you change perspectives and leave your mind open."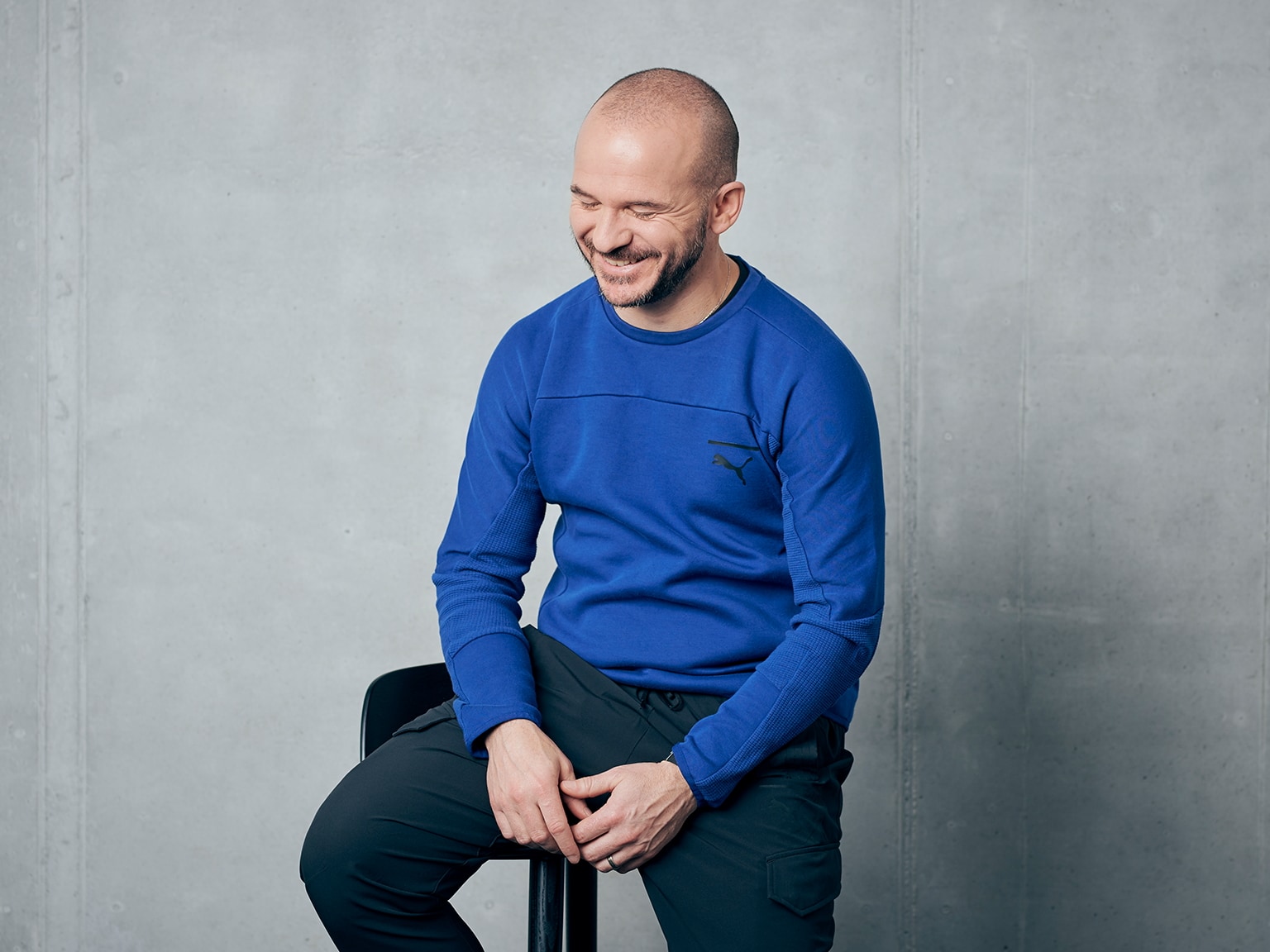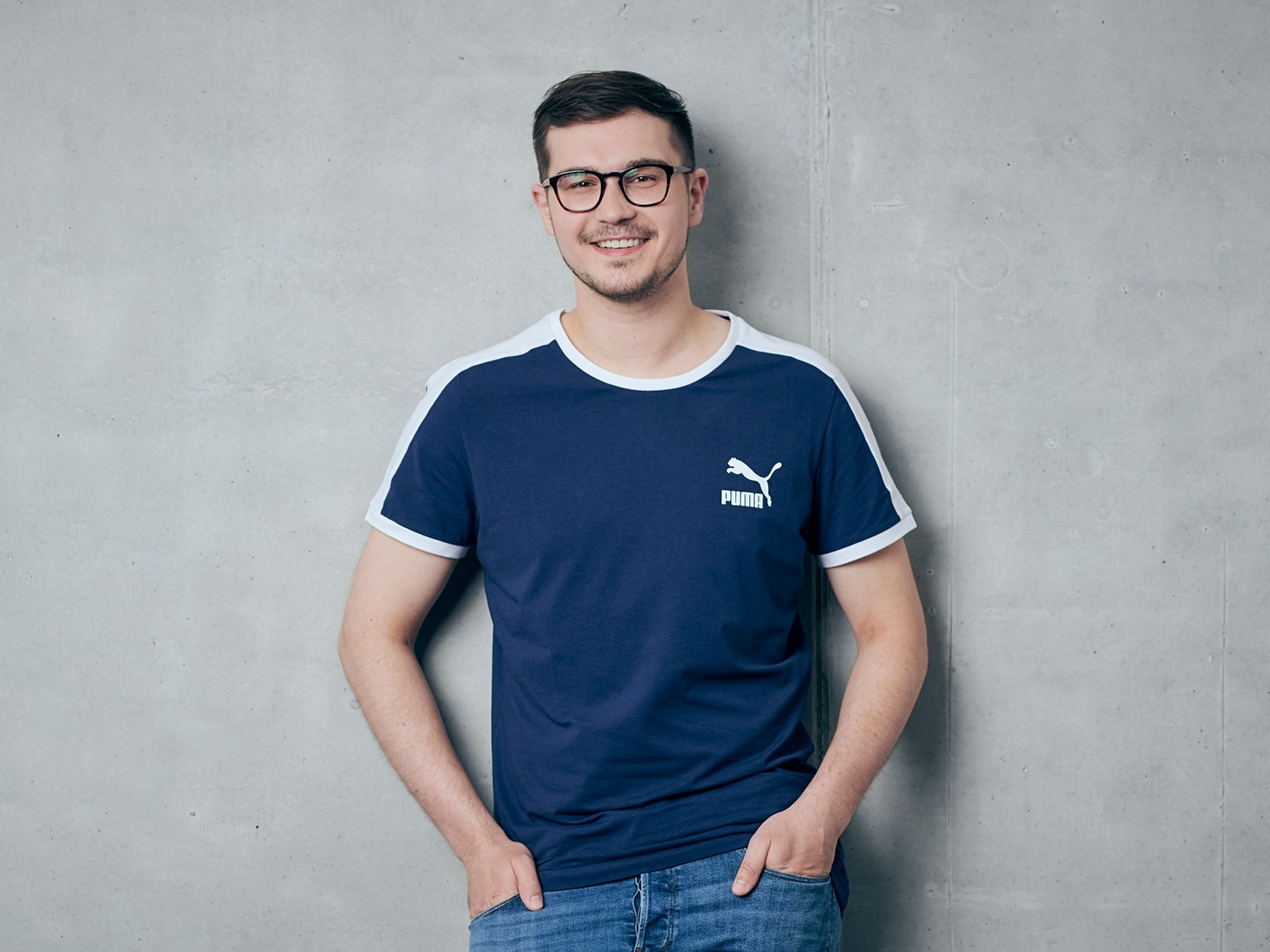 ...COPING WITH PRESSURE...
Moritz started his career with PUMA as a dual student, continued as Junior Project Manager and today he is Senior Manager Sourcing Strategy & Projects. He works on several projects on a global scale. Being the link to several internal and external business partners, he aims to have a clear focus in his daily work.
As he is able to manage different stakeholders and projects at once, we asked Moritz how he copes with pressure in his daily work. Tune in to know more.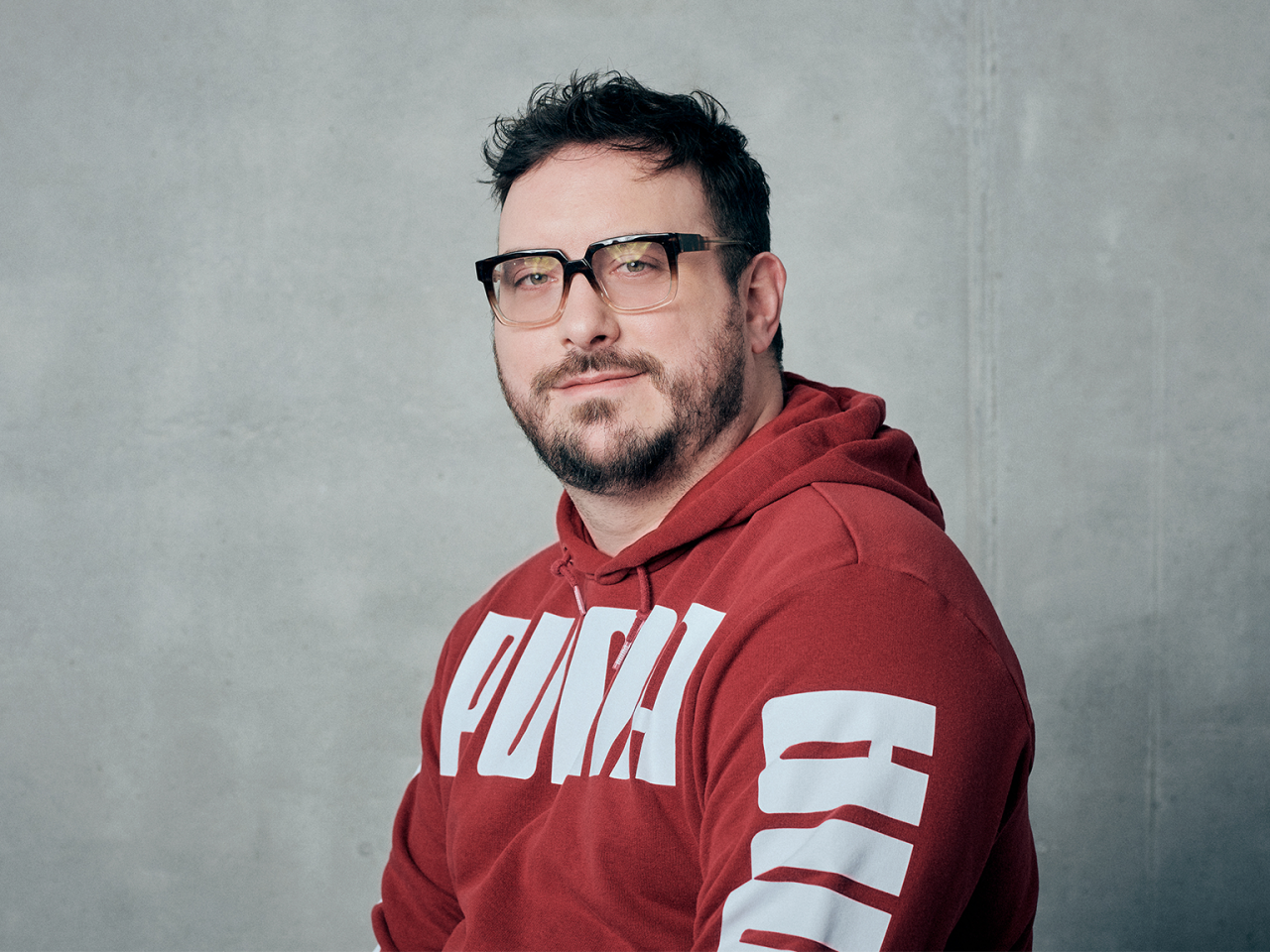 ...AND MANAGING YOUR TIME
When Dario Mondanelli, Store Manager, got his first job at the age of 15, he always felt busy and struggled to find time for friends, prioritizing work over them. From his experience, including 14 years at PUMA, he learnt that good organization and time management is key to reaching a balance between job and leisure.

"You need to have fun while working to live a happy life and don't be stressed", says Dario. "Now, I keep my work-life balance in check and I can easily find time for my friends, hobbies and kids."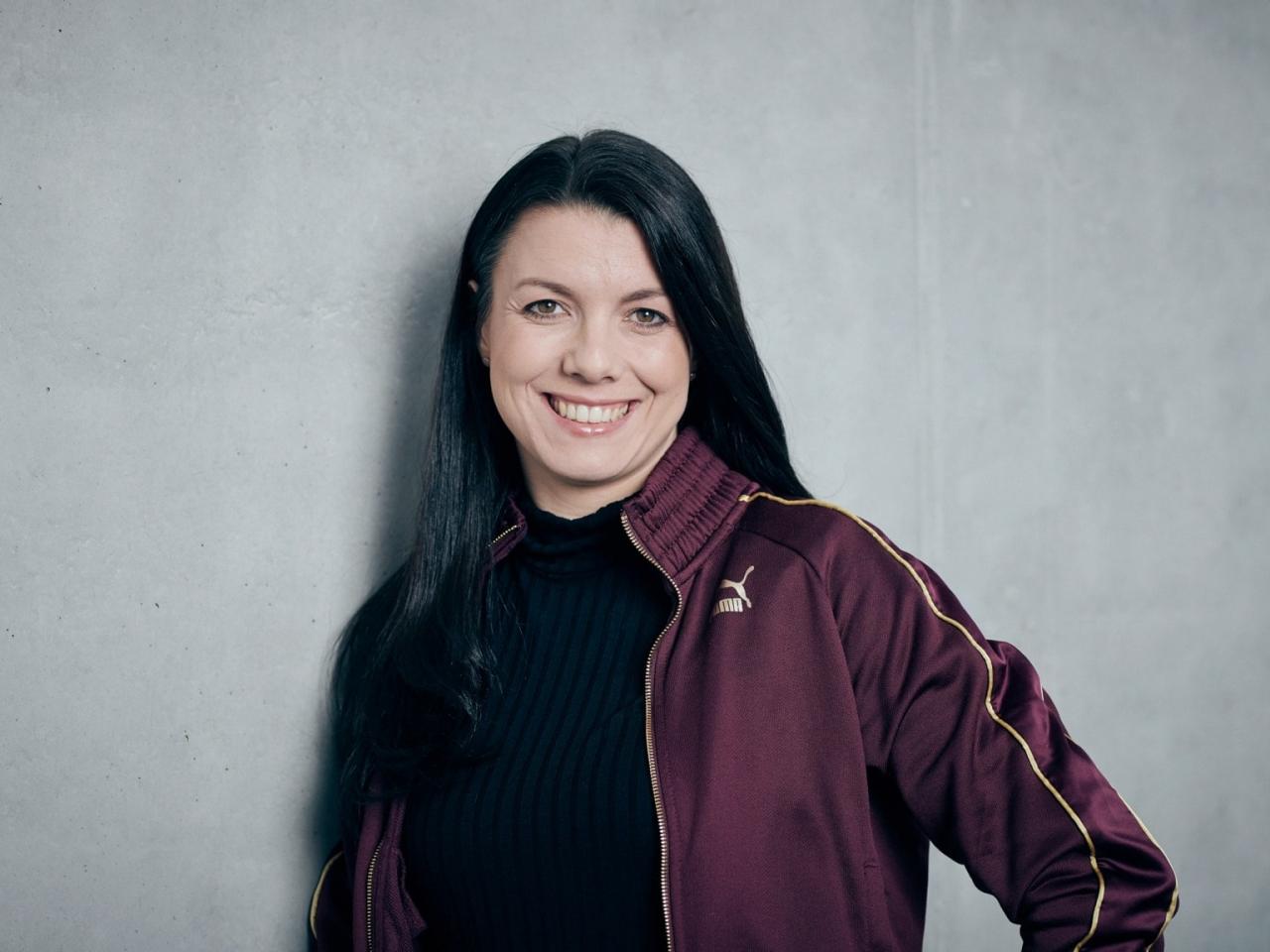 IS WORK-LIFE BALANCE POSSIBLE?
"You really need to want it. So you need to work towards it. I like to work hard and to work a lot so I need to discipline myself to achieve a healthy balance. The other thing is to have an employer who is supporting and promoting it. Here in our office we have super flexible working hours and most important for me, I can work from home. I can combine both, spending time with my little son as well as taking care of my work and ensuring that I don't miss out on anything."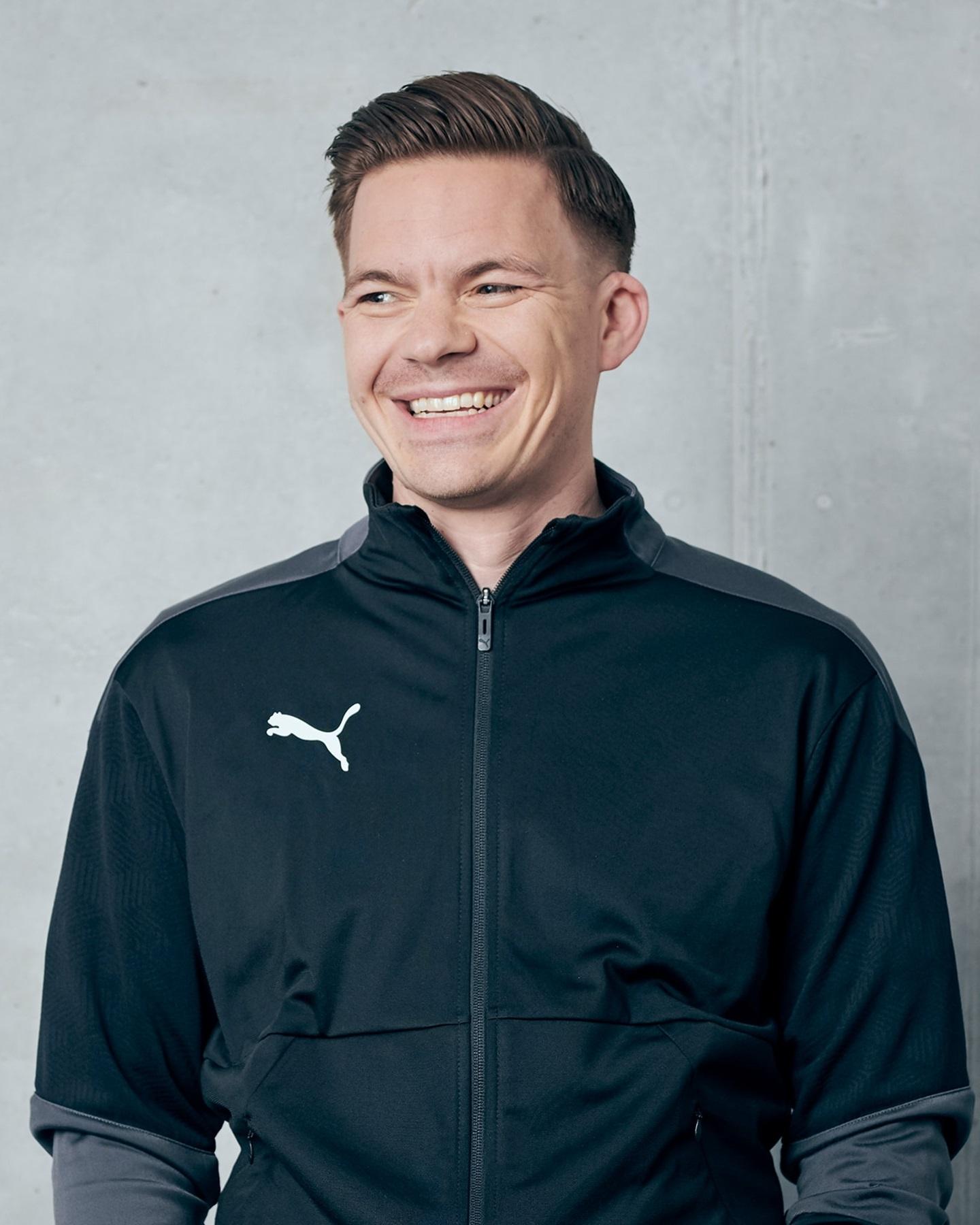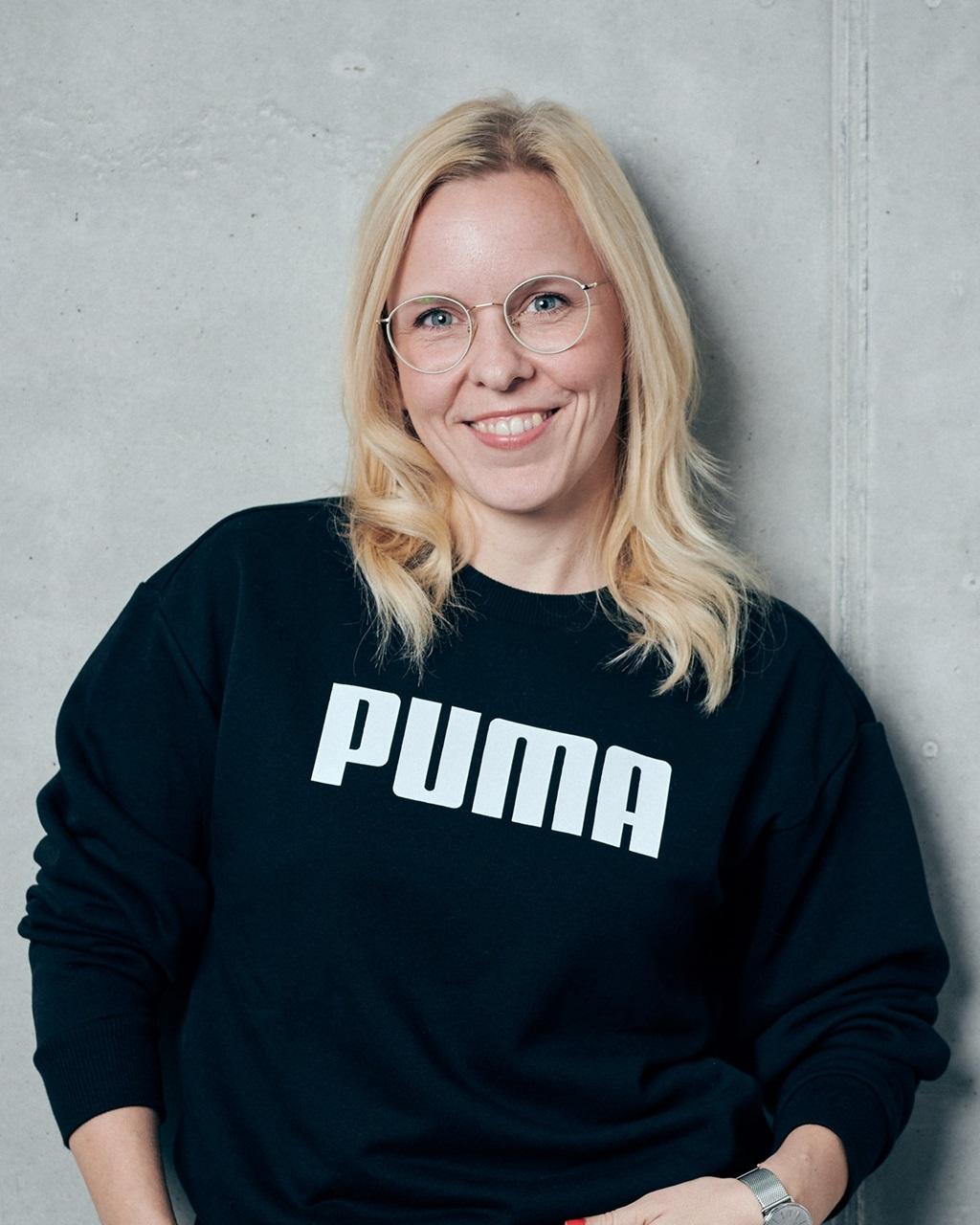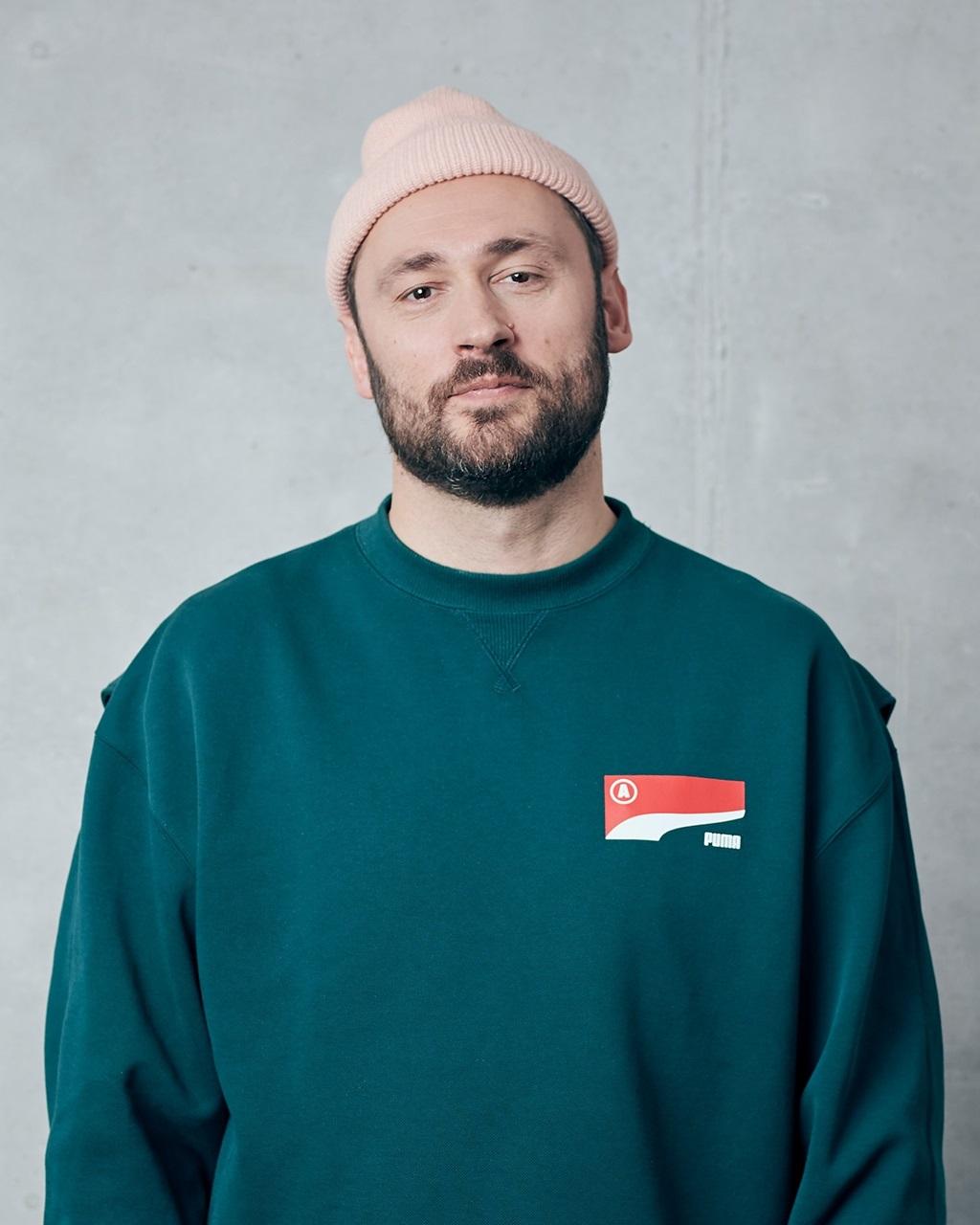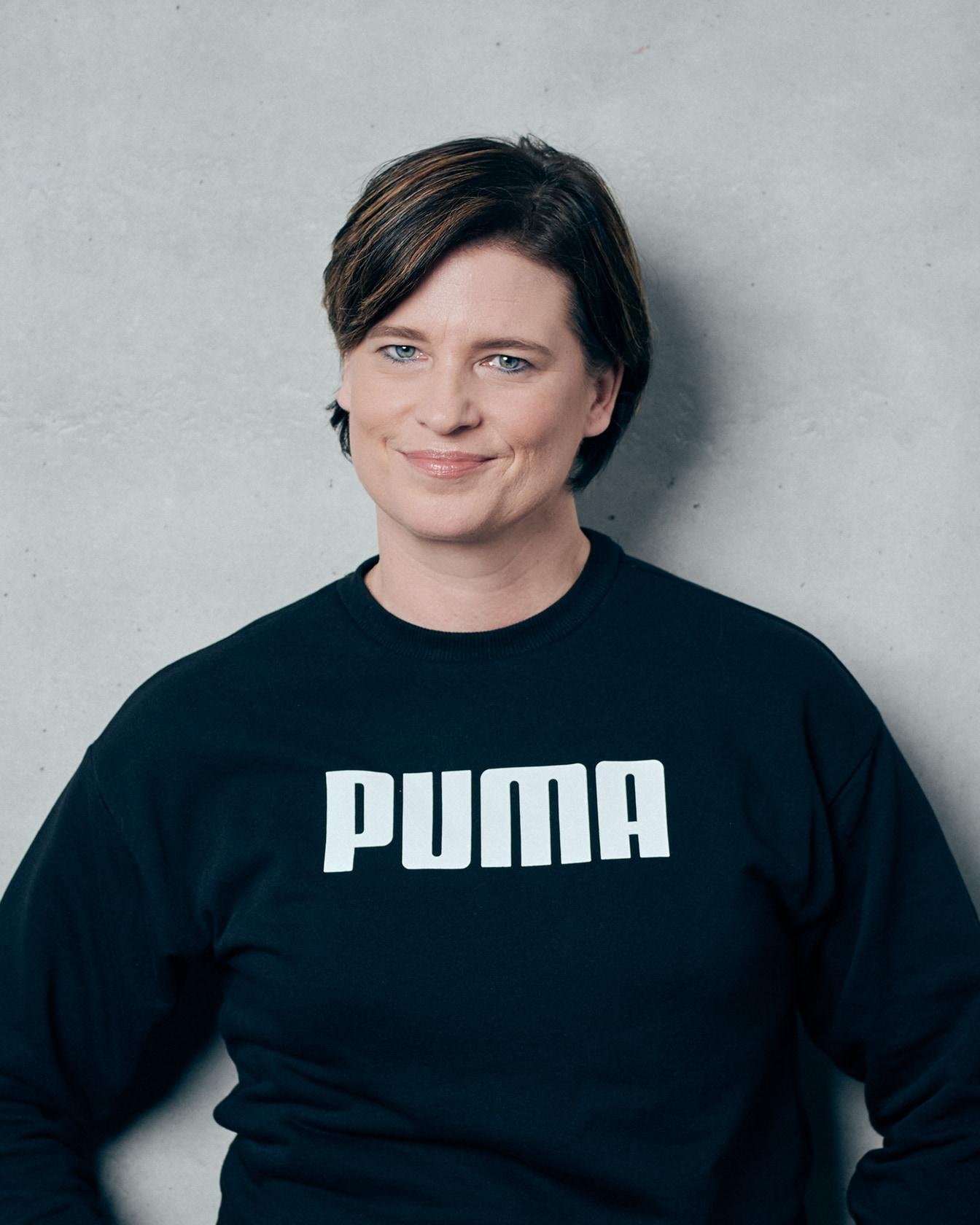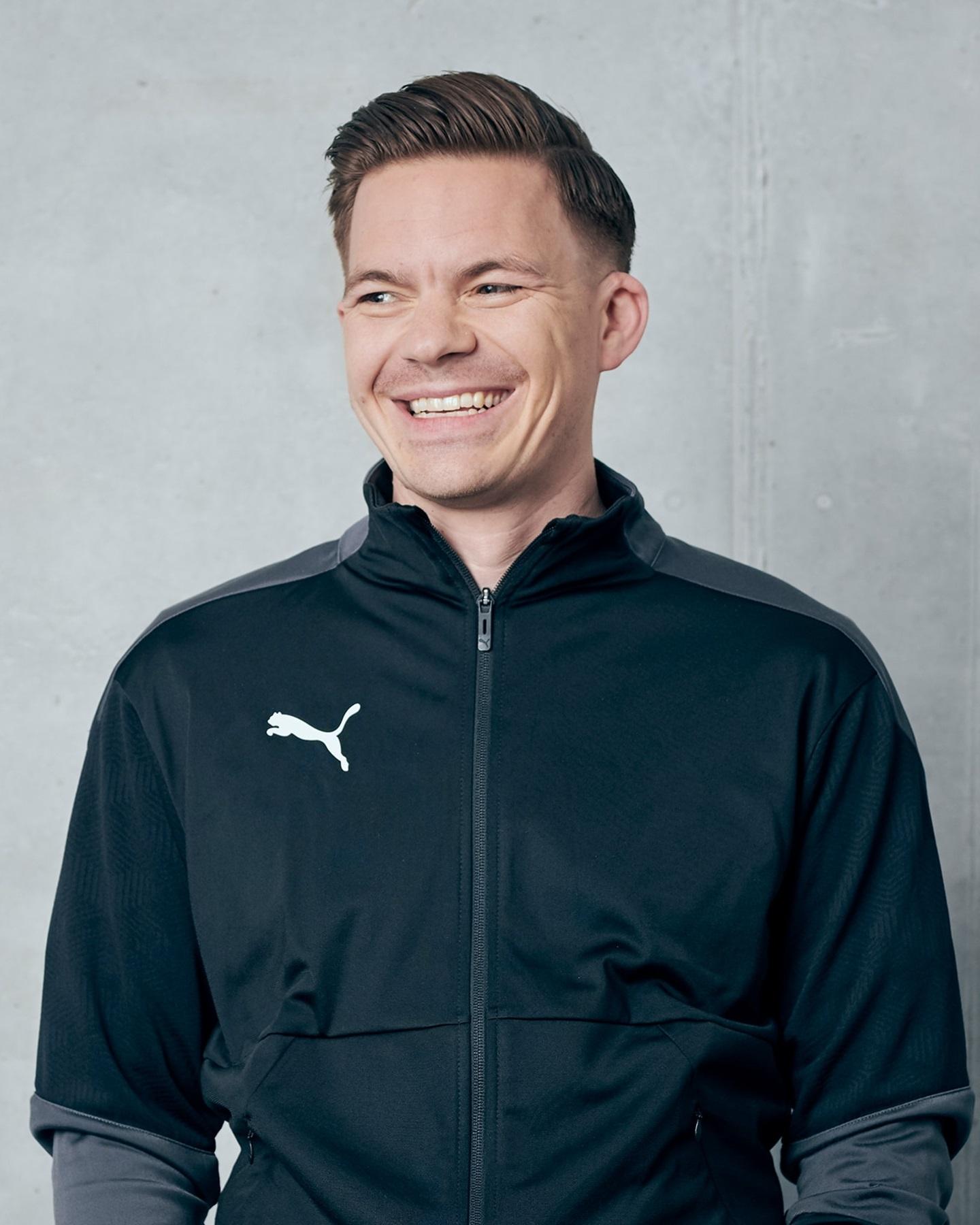 GARY DIXON, HEAD OF BUSINESS UNIT MARKETING TEAMSPORT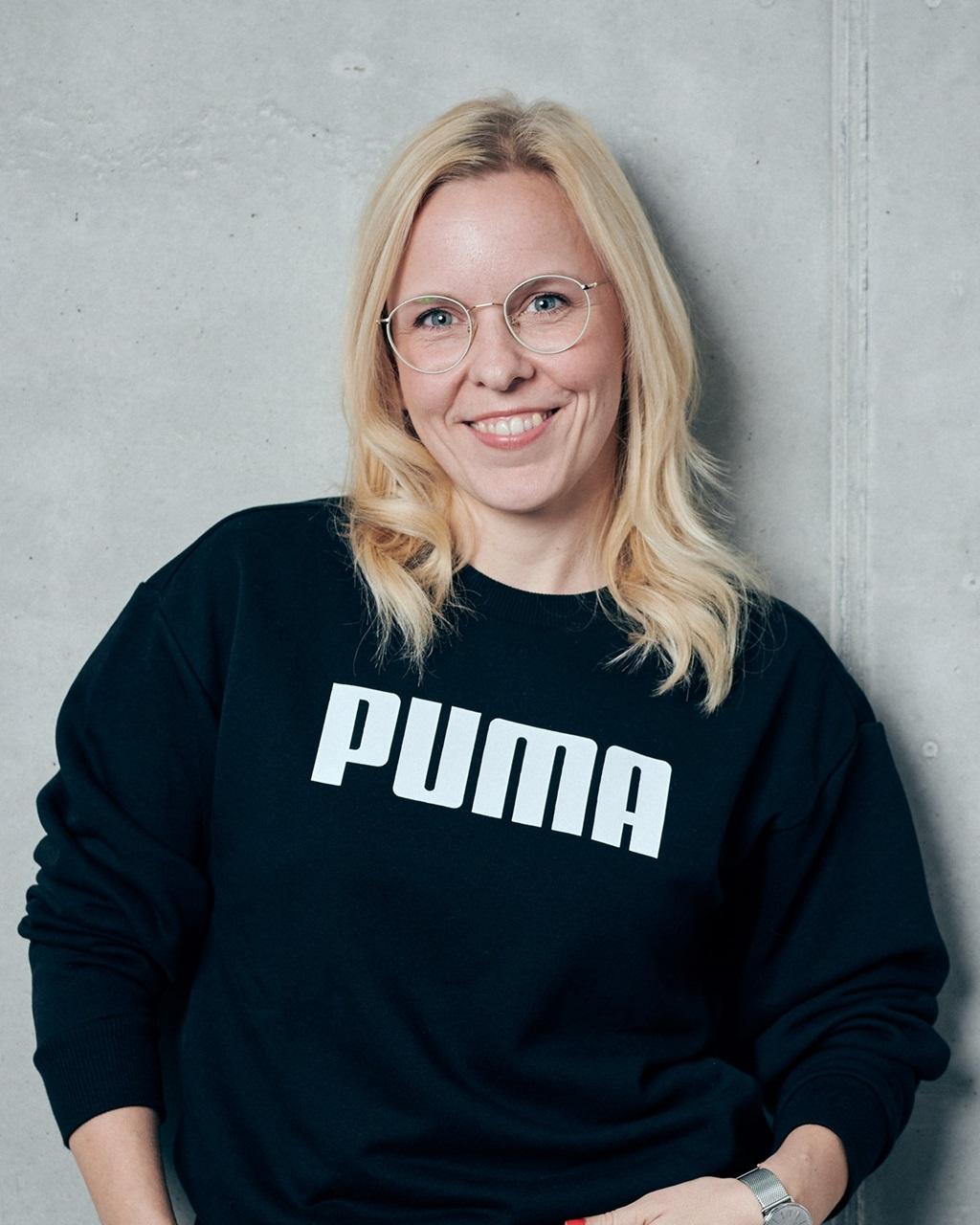 ANJA HEINBACH, HEAD OF PRODUCT LINE MANAGEMENT ACCESSORIES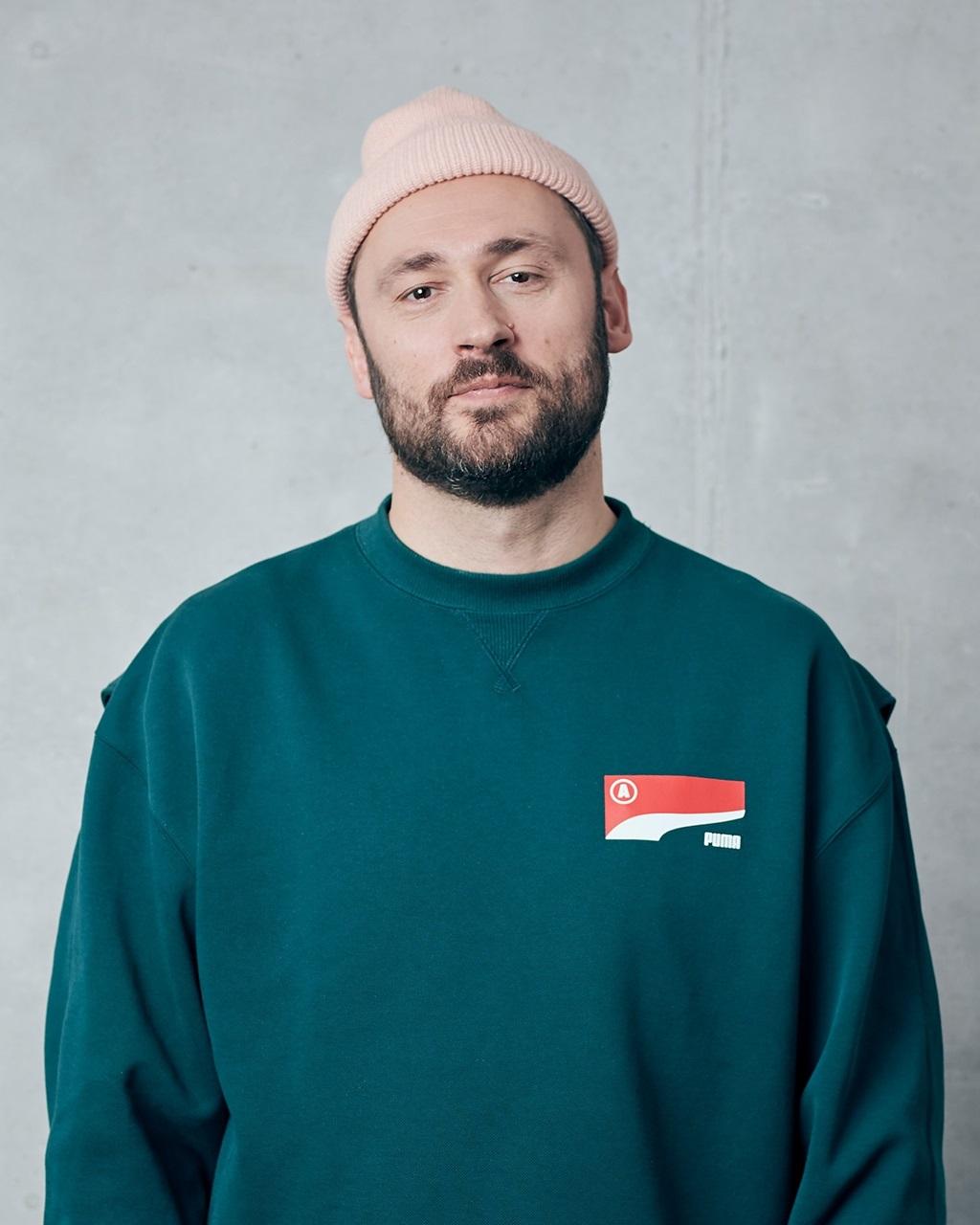 ADAM PIETERS, HEAD OF PRODUCT LINE MANAGEMENT, SPORTSTYLE FOOTWEAR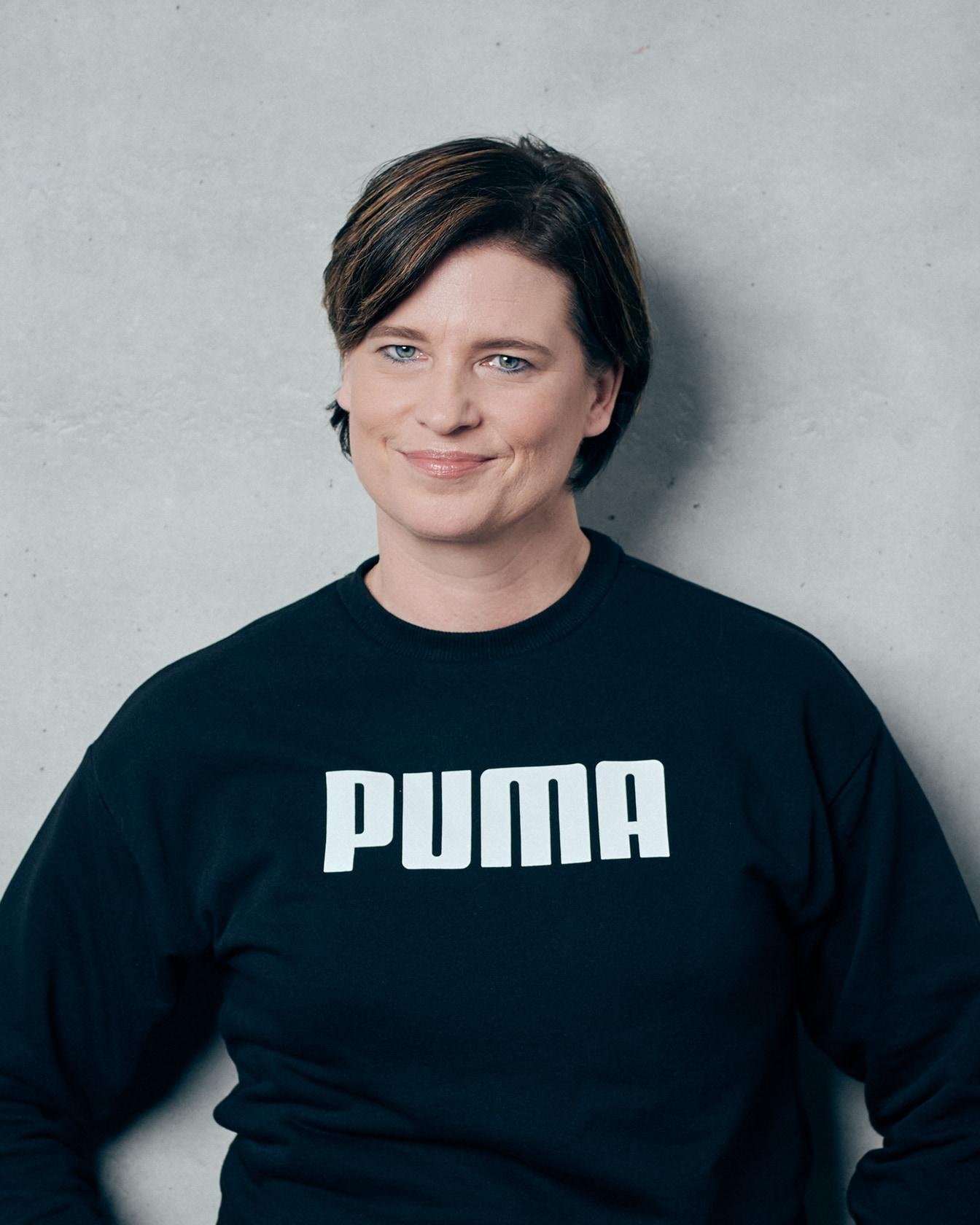 KERSTIN NEUBER, SENIOR HEAD OF COMMUNICATIONS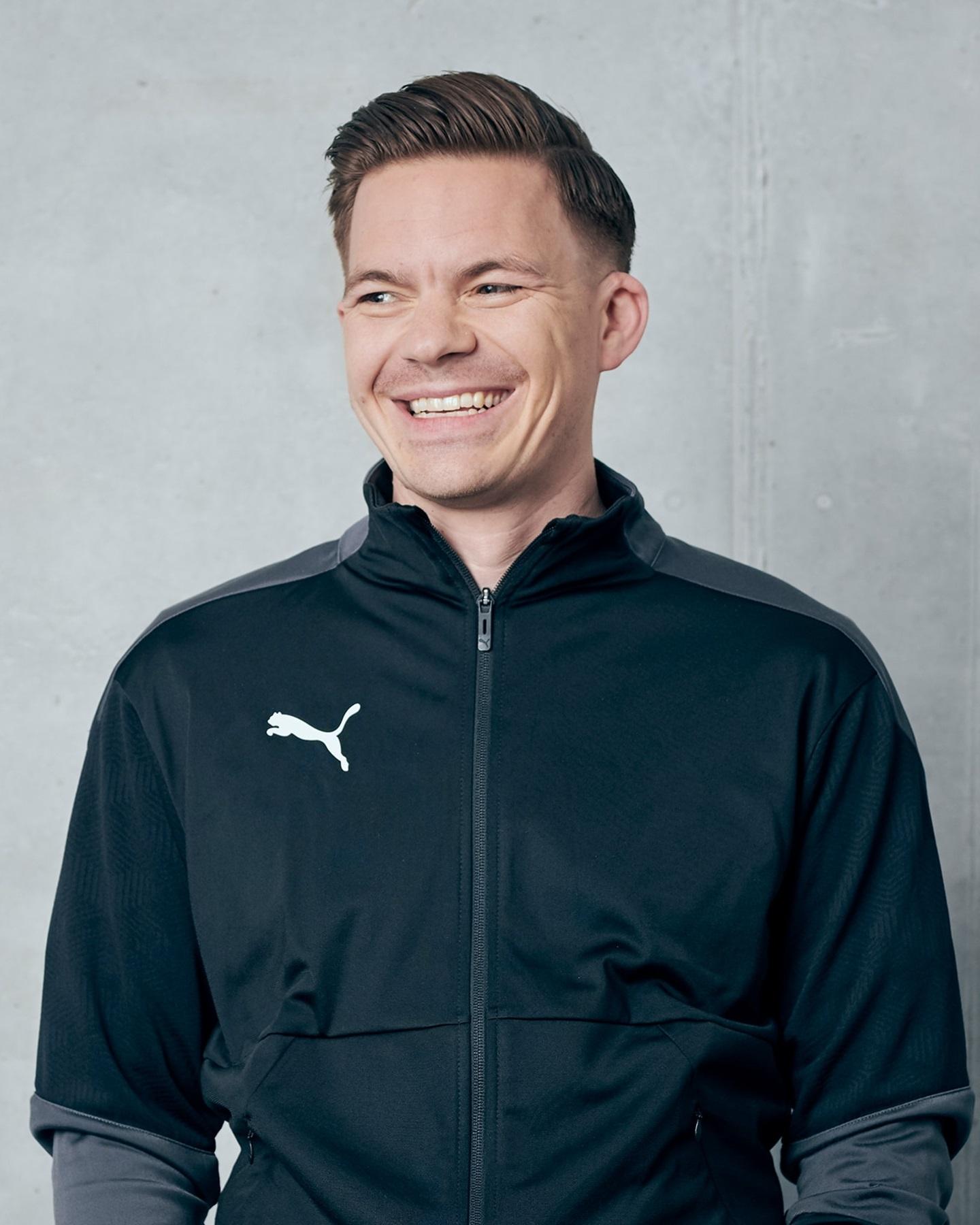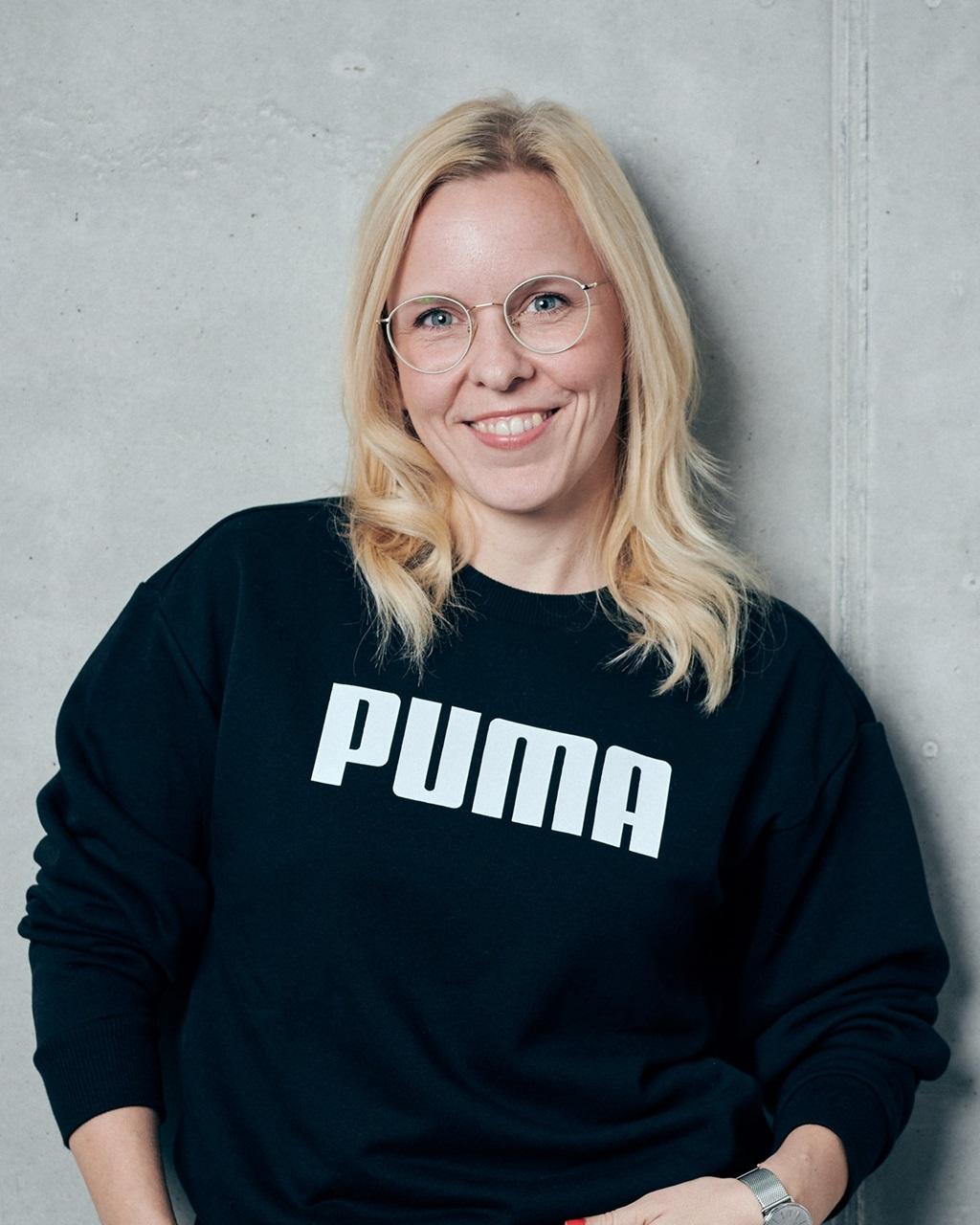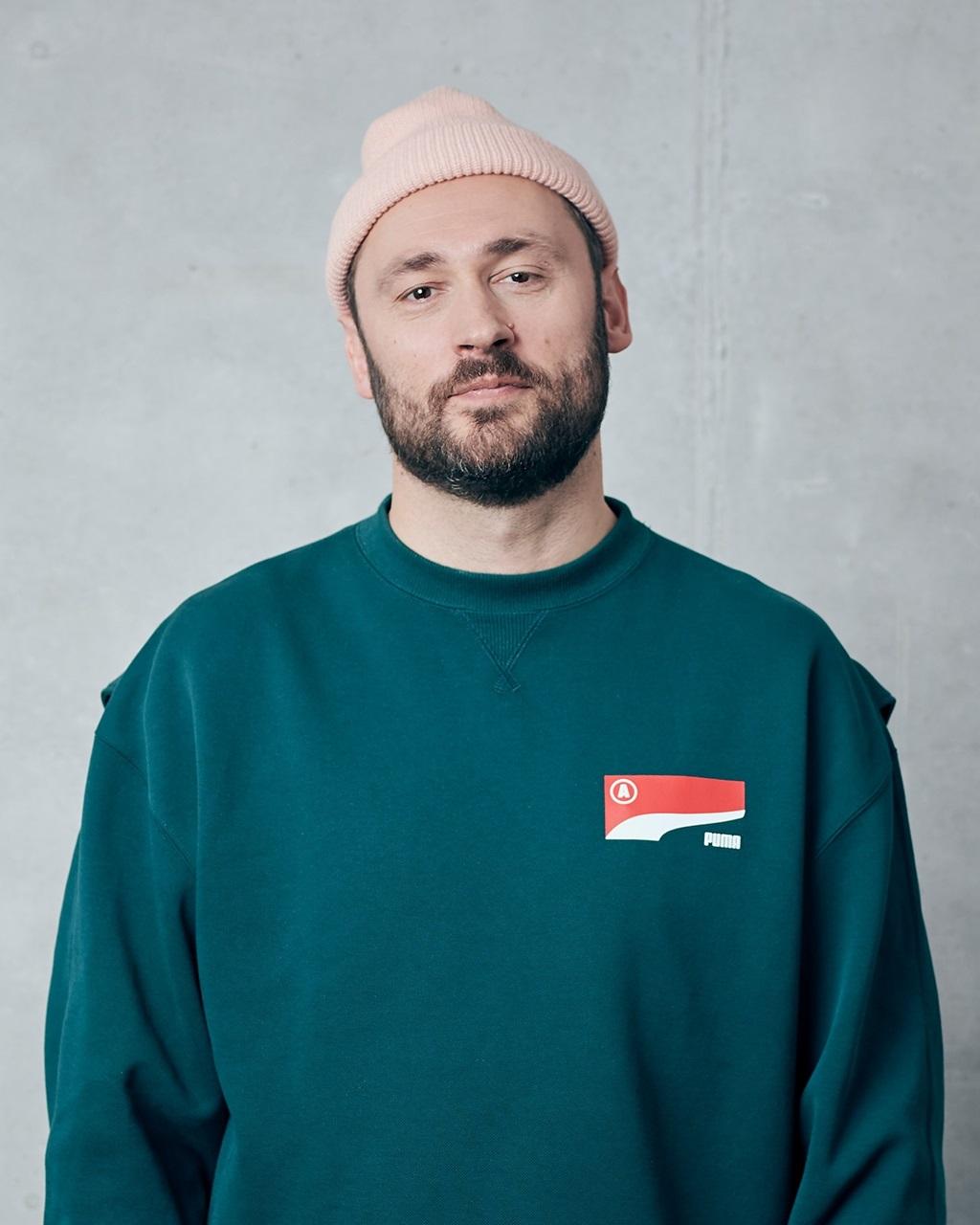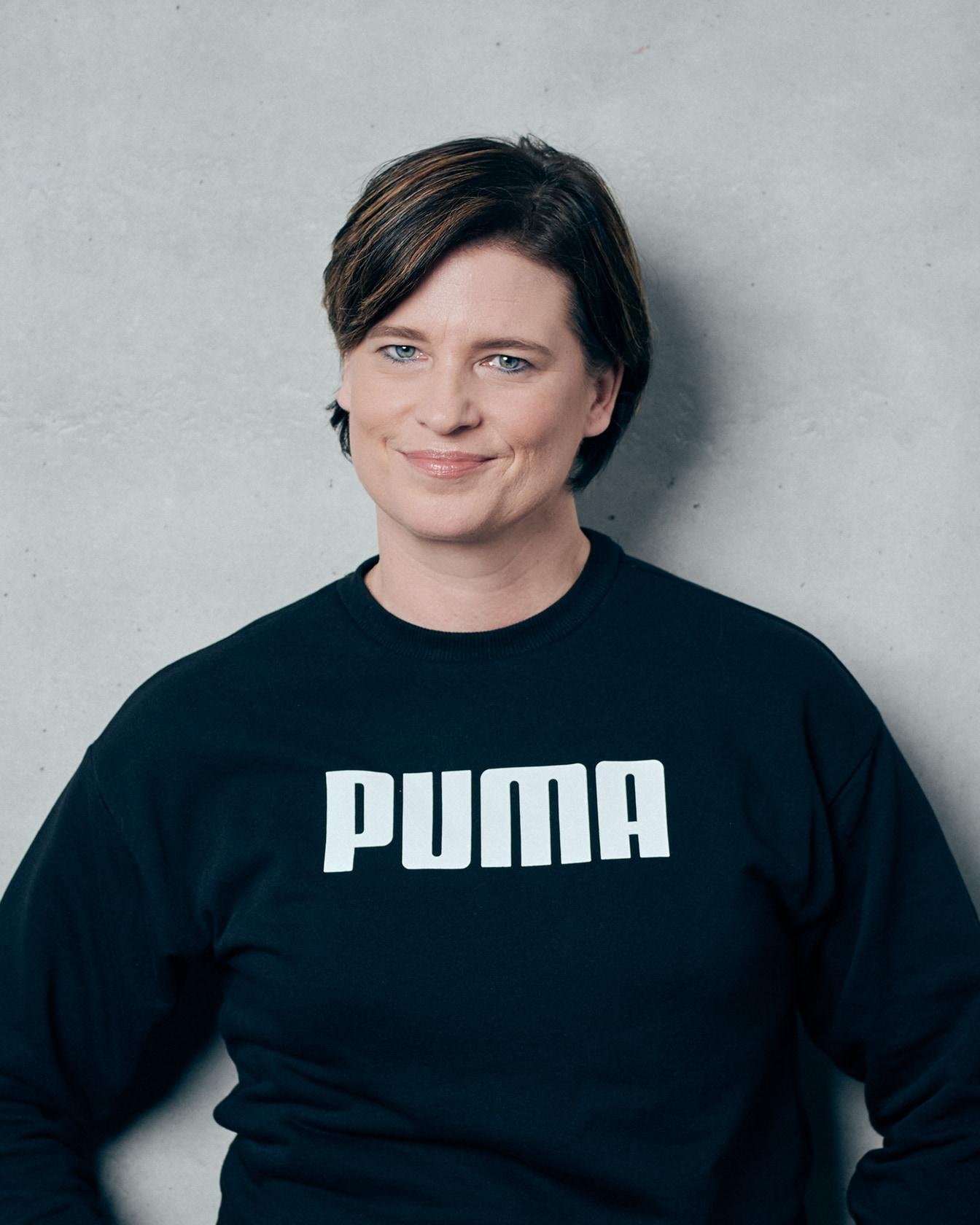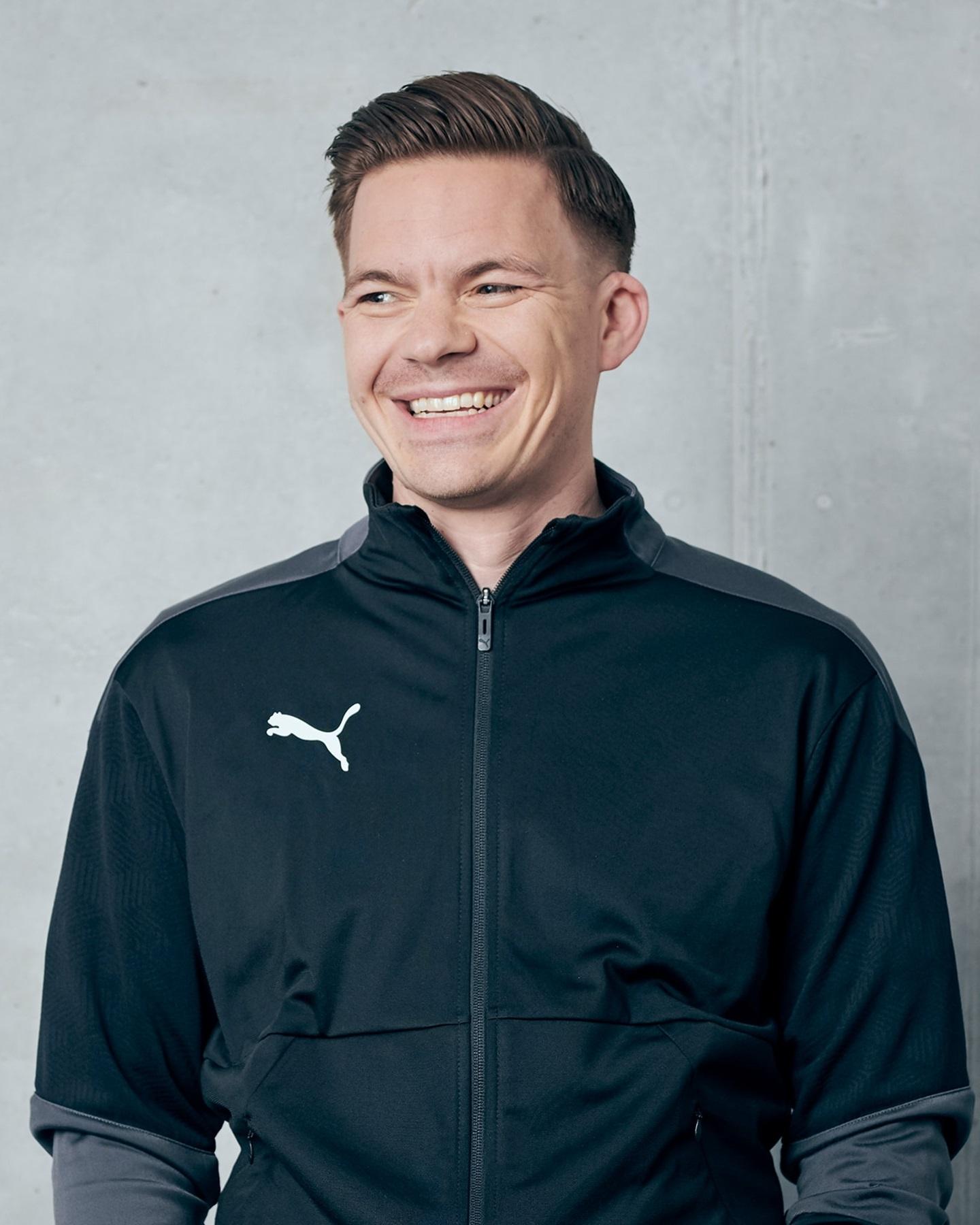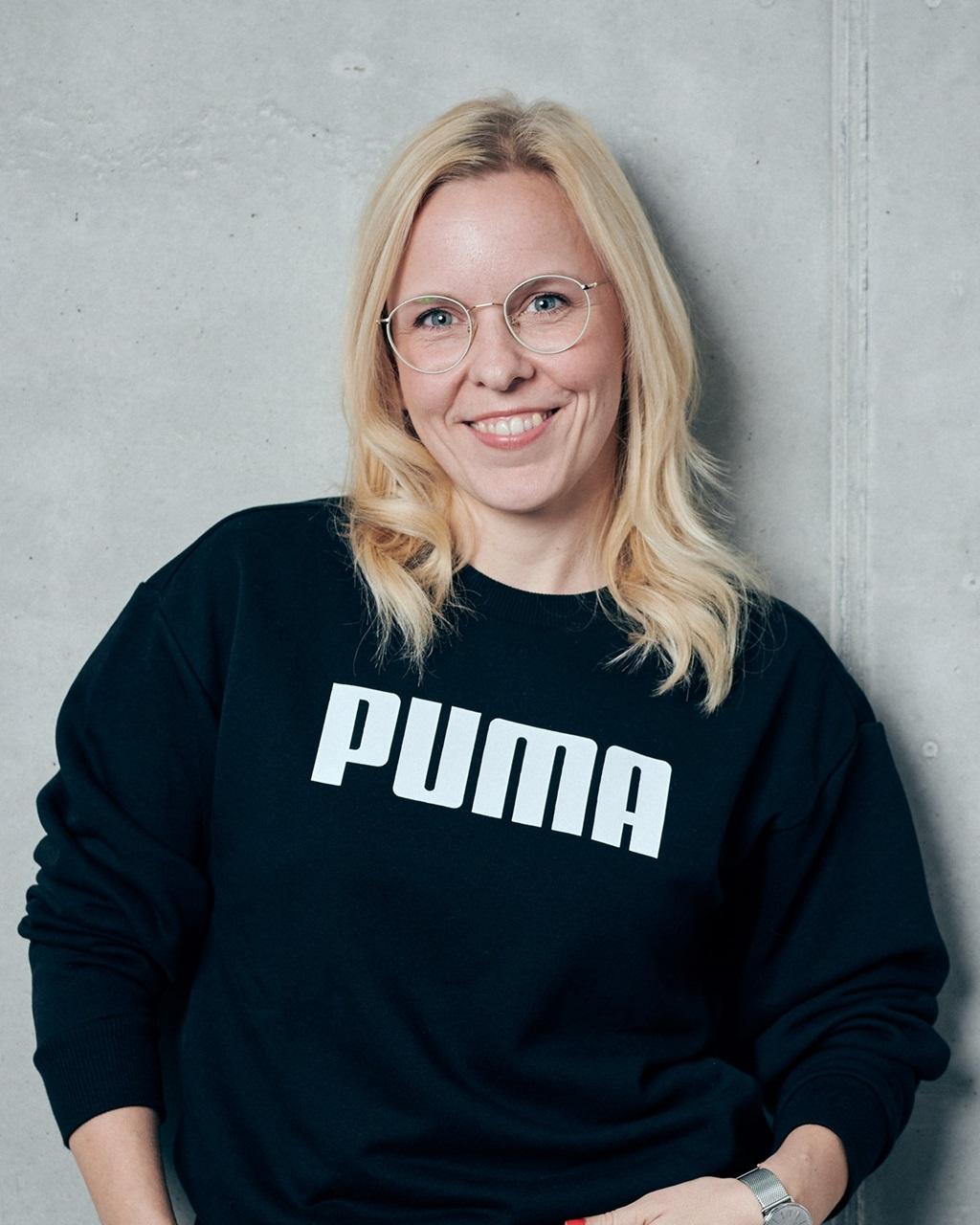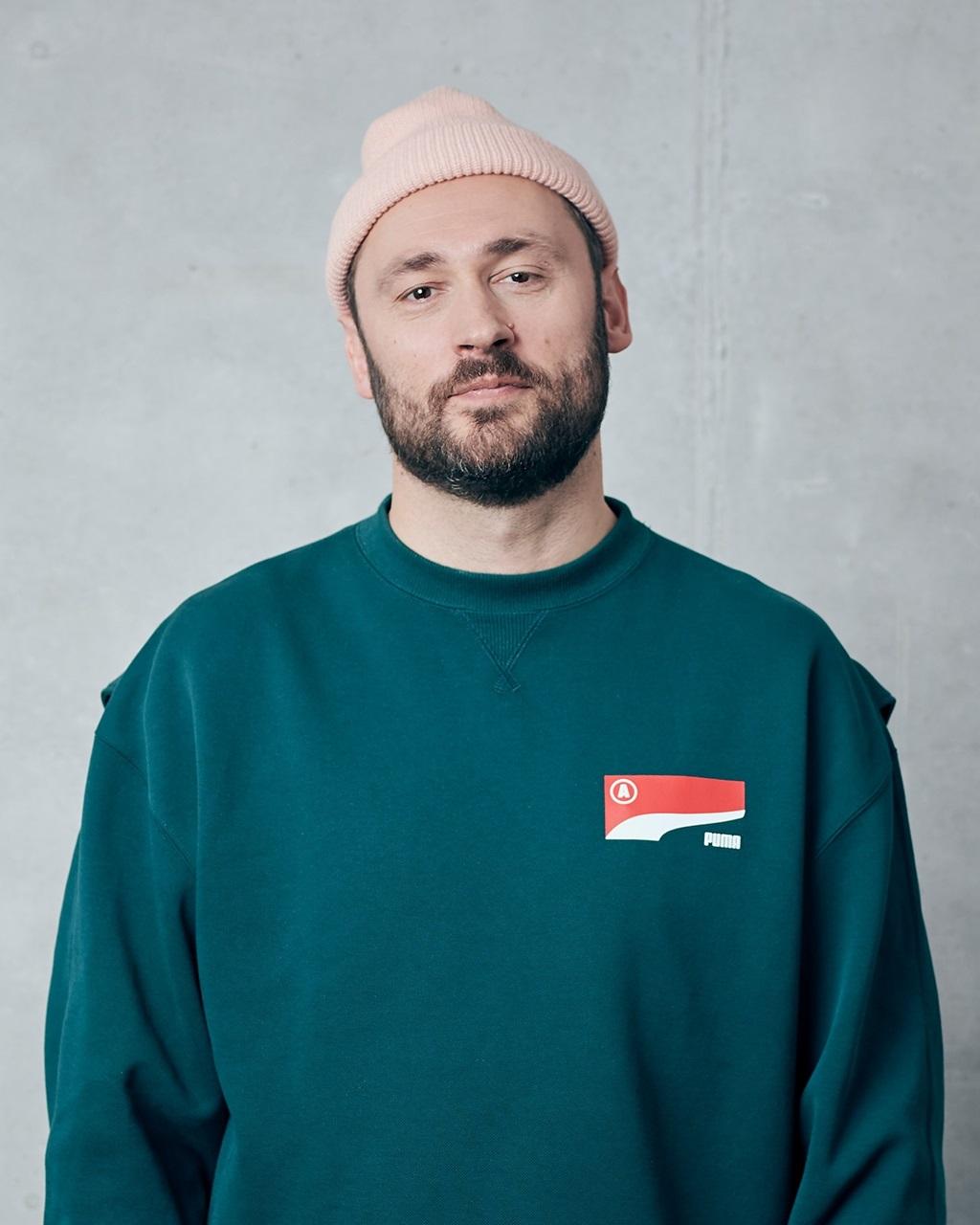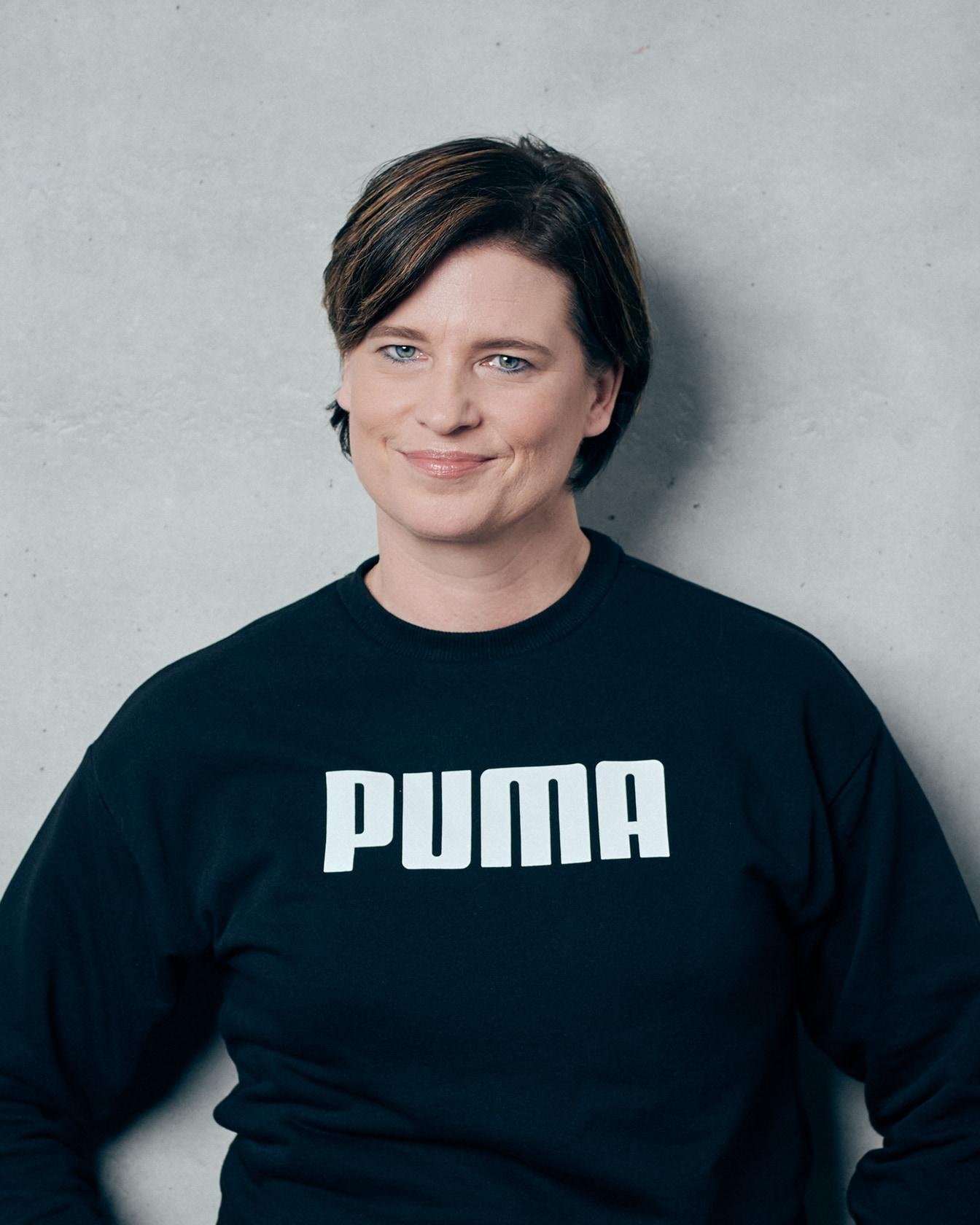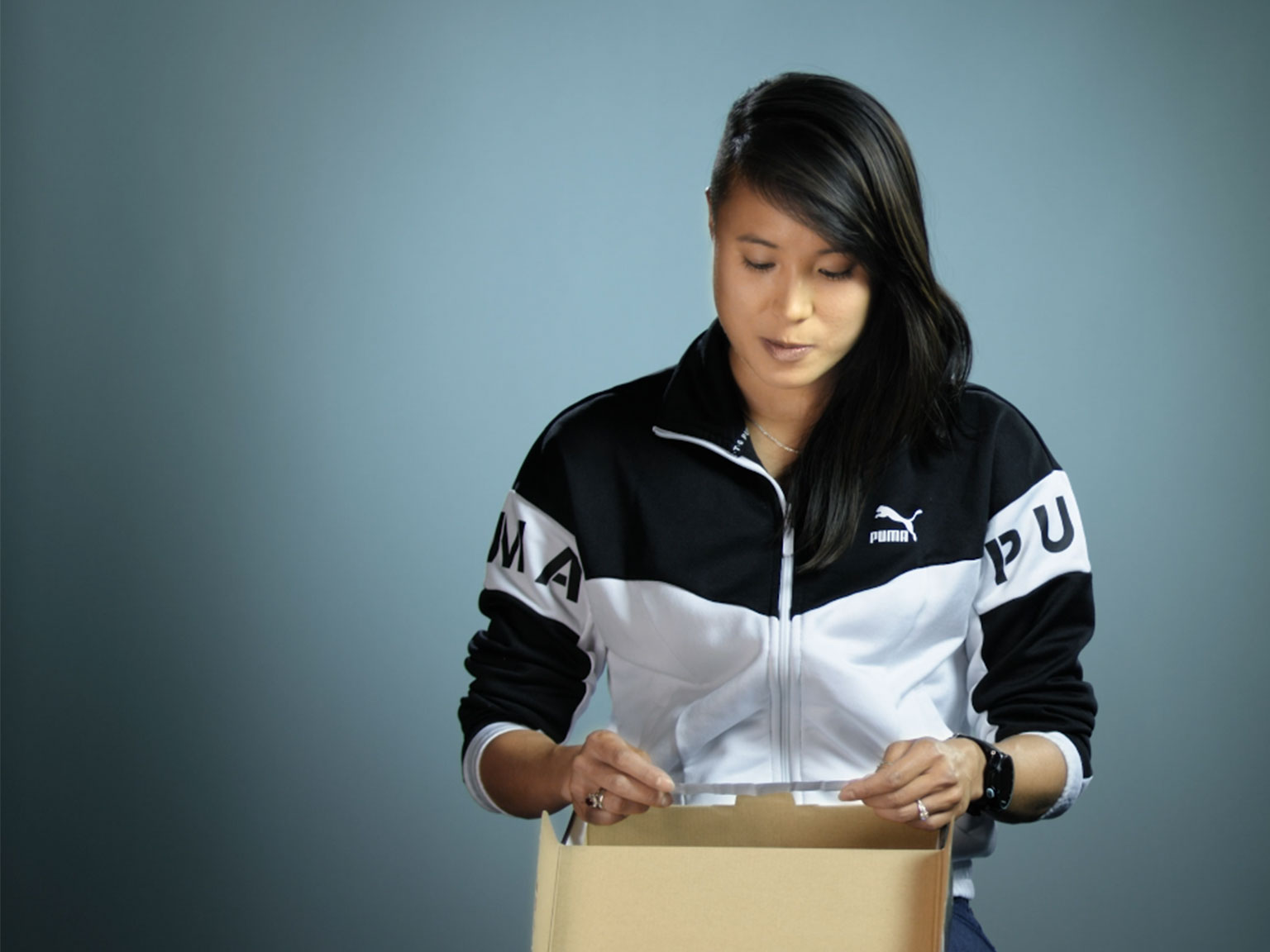 ...BY CHANGING YOUR FIELD OF WORK...
Developing your career is also about finding new paths to explore what you are passionate about. Get to know Nancy's best decision for her career development.
"Outside of work, I'm truly passionate about sports- I'm a runner at heart and have completed numerous marathons, with the Boston Marathon as the most recent.  I'm also a triathlete and am currently training for my first half Ironman.  PUMA is the perfect place for me to combine my skills and passion for sports."
Nancy not only switched from the finance to the sports industry, she also decided to trade her first PUMA role as Business Process Manager for her current position as Manager Product Development Sourcing Solutions after just one year.
...OR YOUR PATH...
Robert-Jan is half Dutch, half Austrian and has a way with languages and words. For a decade, he worked as a breaking news journalist for some of the world's largest media organizations in Brussels, London and elsewhere. As Teamhead Corporate Communications and PR at PUMA, he tells the many exciting stories the company has to offer.

Have a look and get Robert-Jan's insights about challenges in changing careers.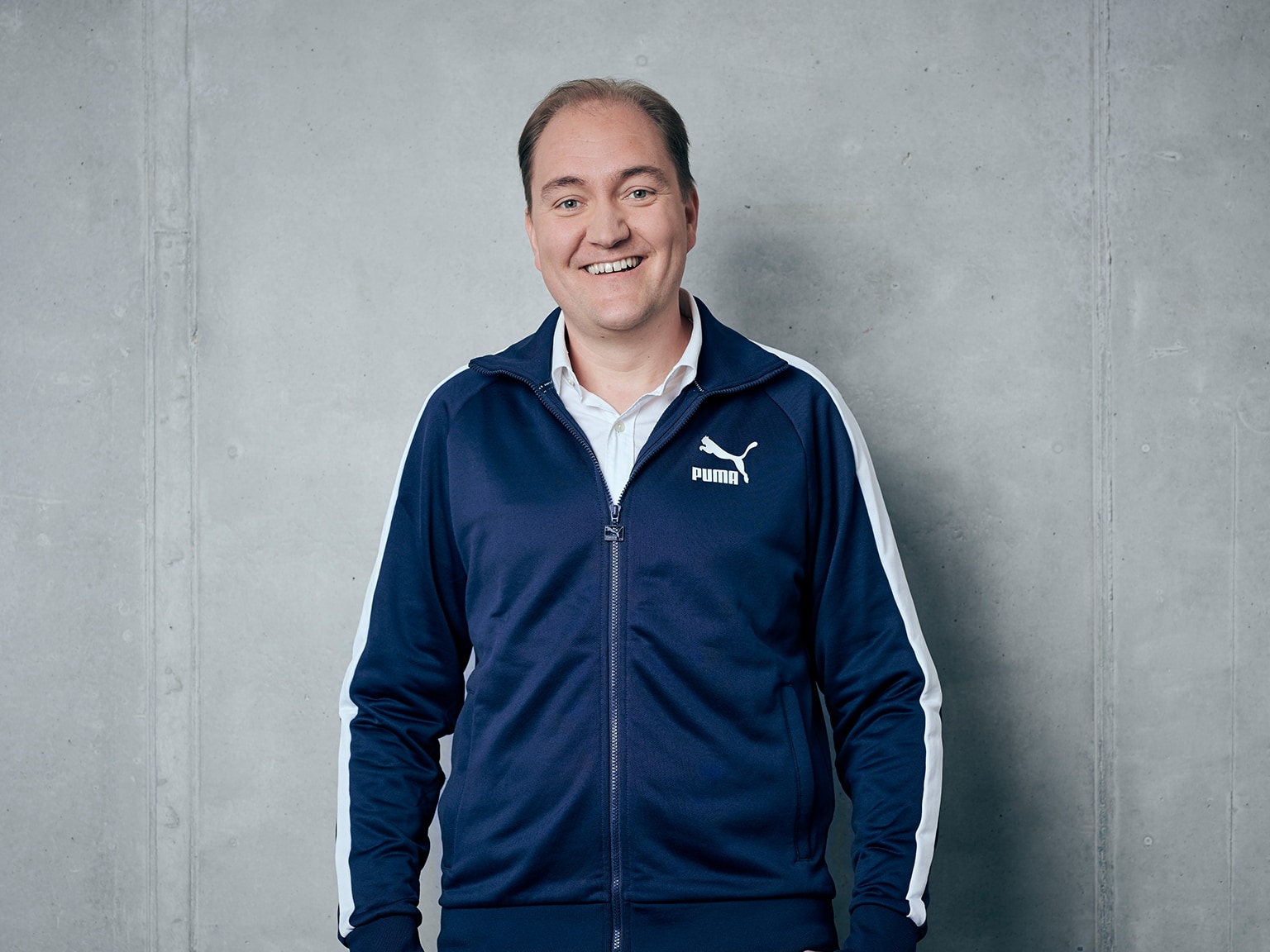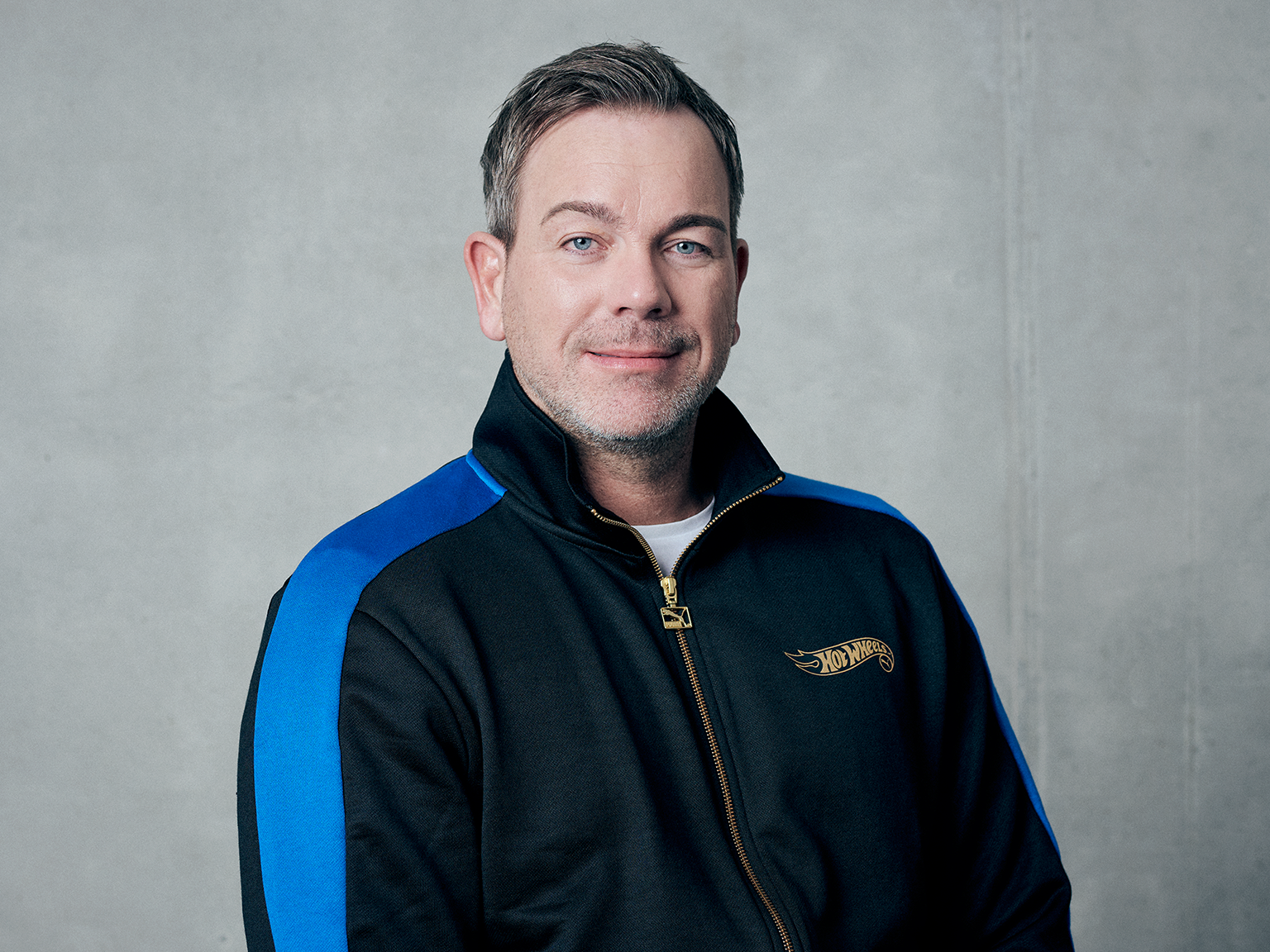 ...AND REACHING YOUR GOALS WITH PATIENCE
Kai Wachsmuth started his career with PUMA in 2006 as a Store Manager. He had applied for a higher position but was told that first he needed to learn everything from the beginning. Kai, who back then didn't enjoy waiting for anything, accepted the challenge. After a year of successful store operations and many side projects, he was offered a position at Visual Merchandising as a Teamleader and later as a Manager of Retail Outlet Marketing and Visual Team. Thanks to persistence and the will to strive for improvement, he got a position of Head of Operations North after a few years, which has always been his ambition. When asked for the most important lesson of his career, he replies: patience.  

"I am a very inpatient person and I want to get everything done quickly, but when it comes to your career and job development, sometimes it takes time", says Kai. "Don't think everything goes fast, some things require a lot of patience and hard work."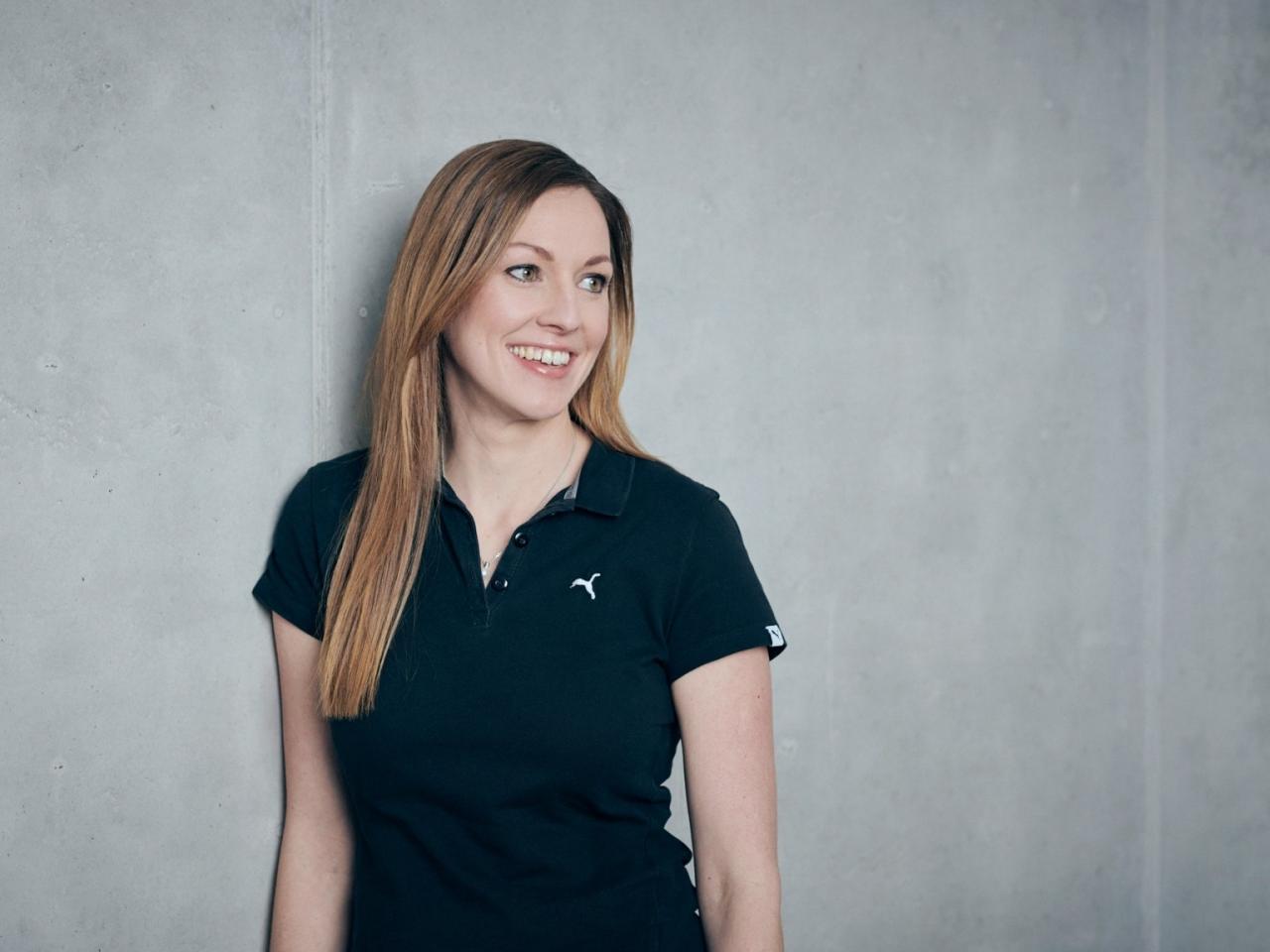 HOW DO YOU PLAN A FULFILLING CAREER?
"It's very important that you communicate clearly your career aspirations. Make sure that not only your line manager is aware of those ambitions, but also that people around you who can help developing your career are aware of your goals. Don't think in departmental silos, but be open to communicate your ambitions wider in the company. If people don't know what you want, they can't make it possible."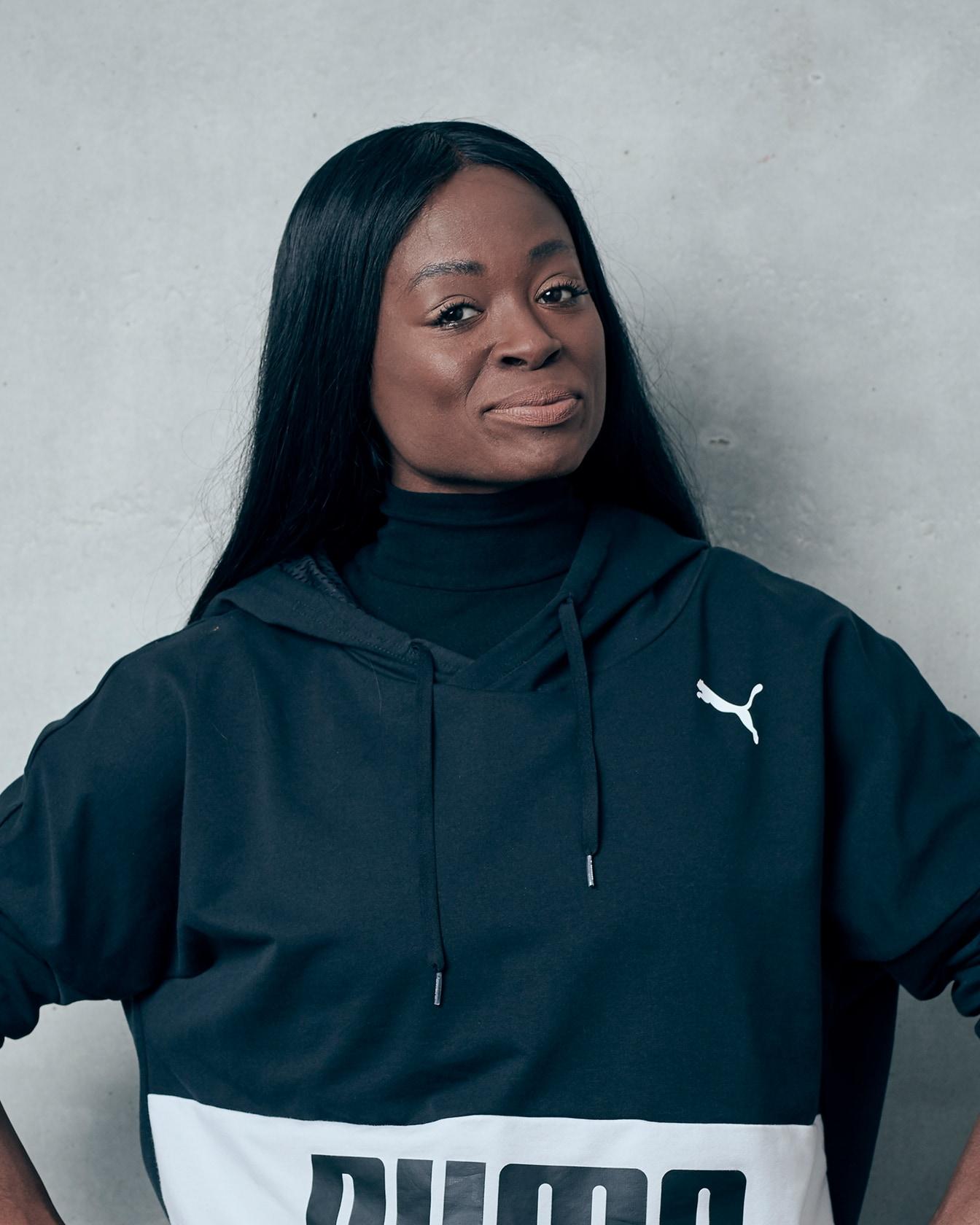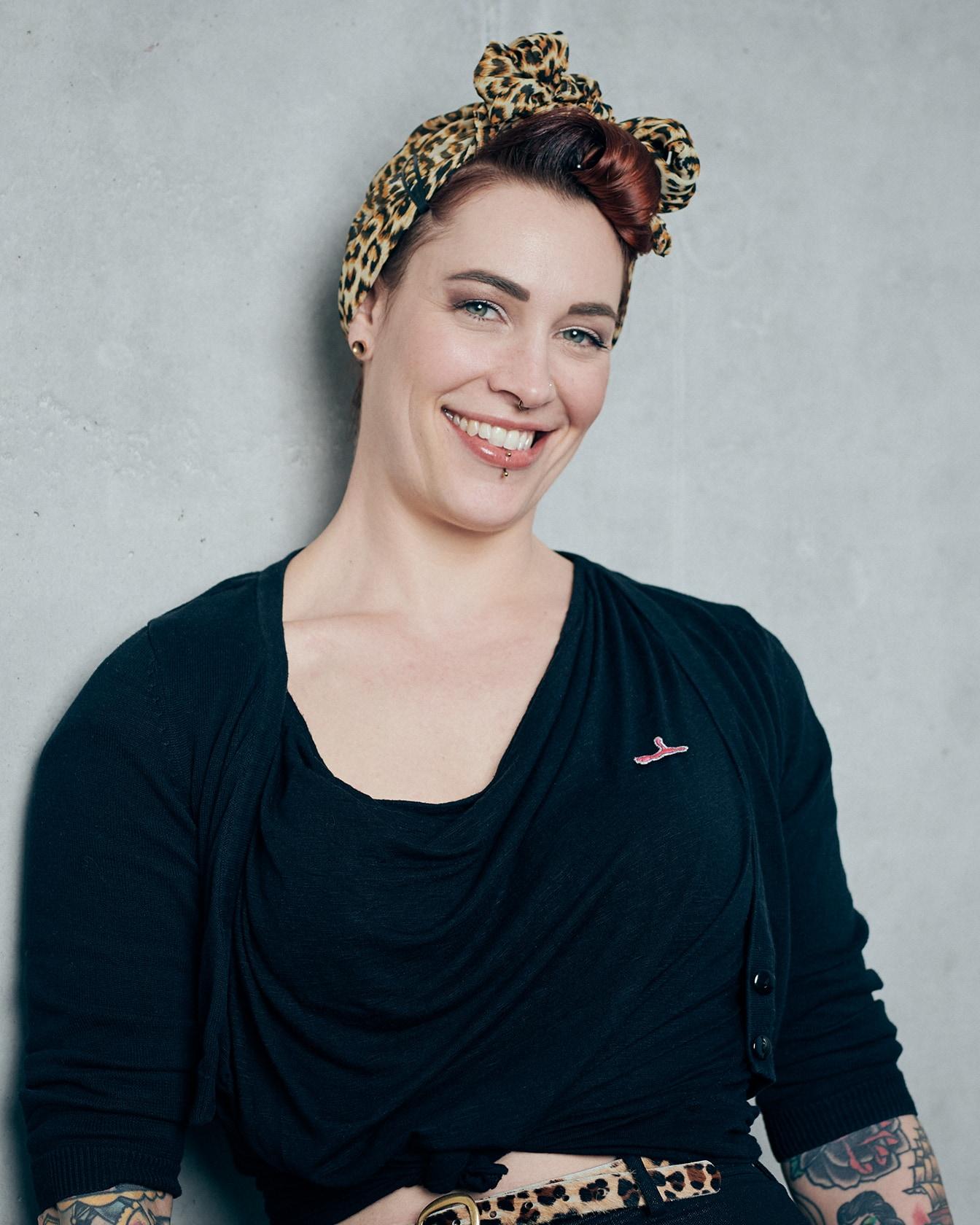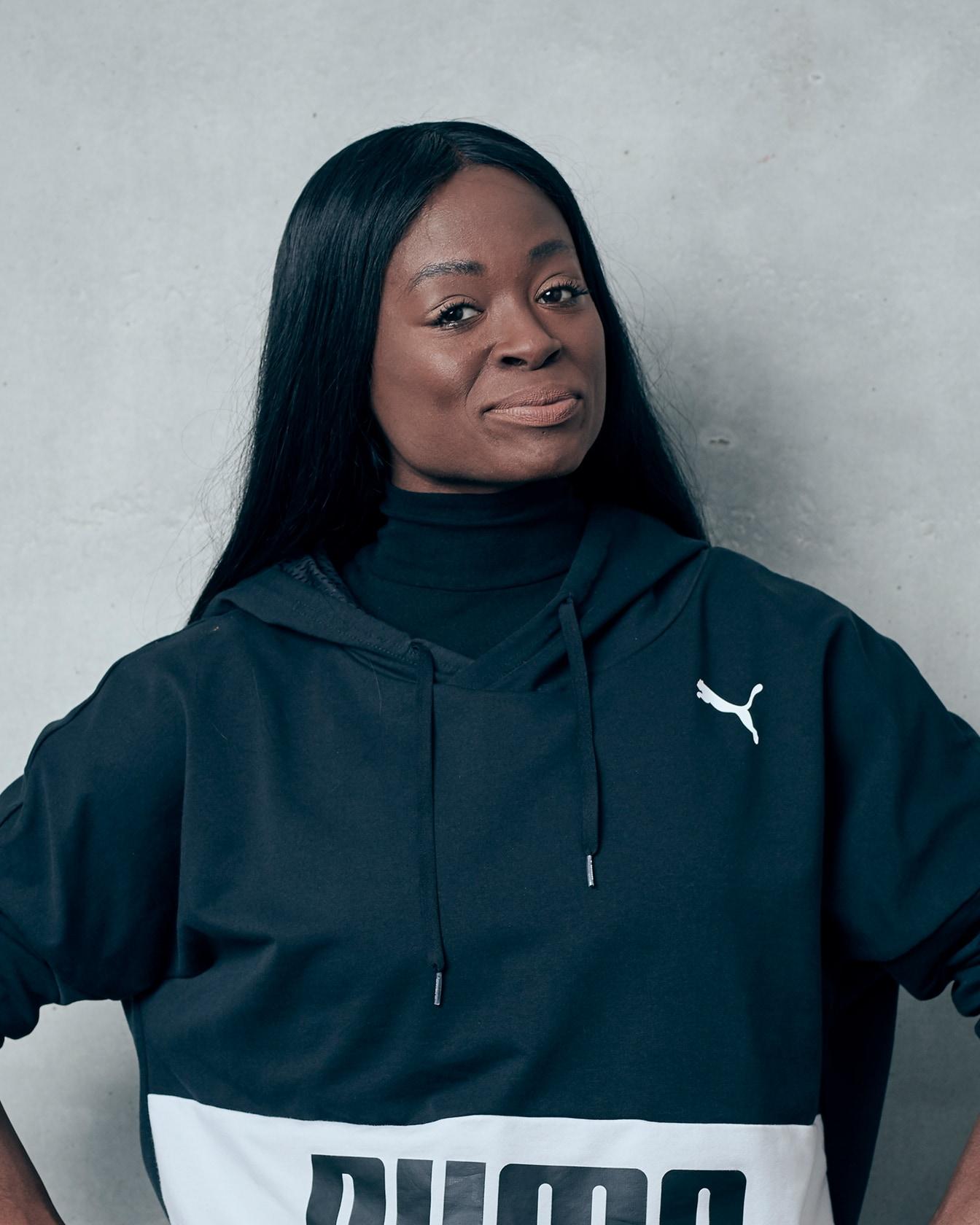 RAE GORDON, MATERIAL DEVELOPER APPAREL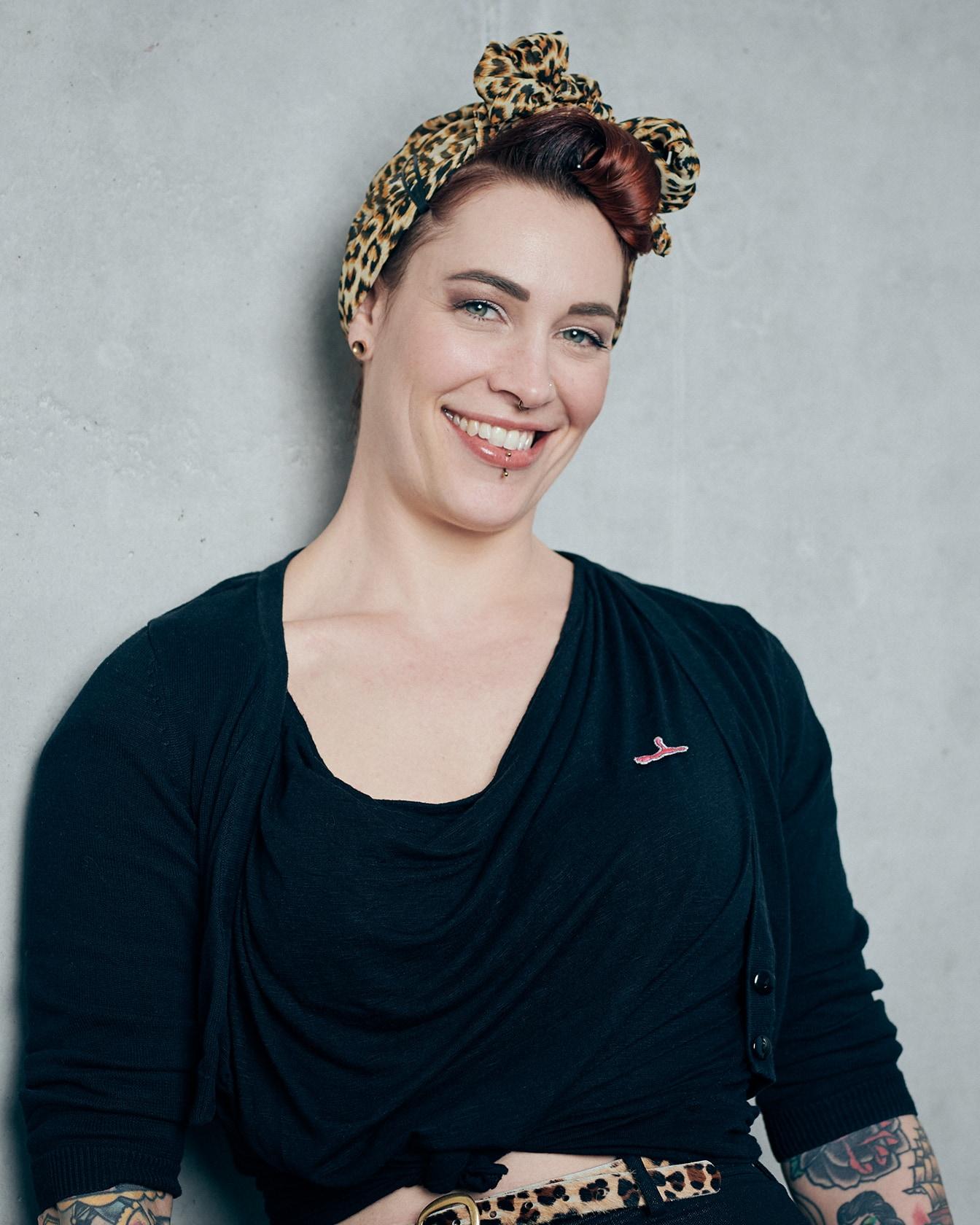 ANJA EGGER, HEAD OF MARKETING CENTRAL EUROPE
OANA LEONTE, HEAD OF BUSINESS UNIT MARKETING ACCESSORIES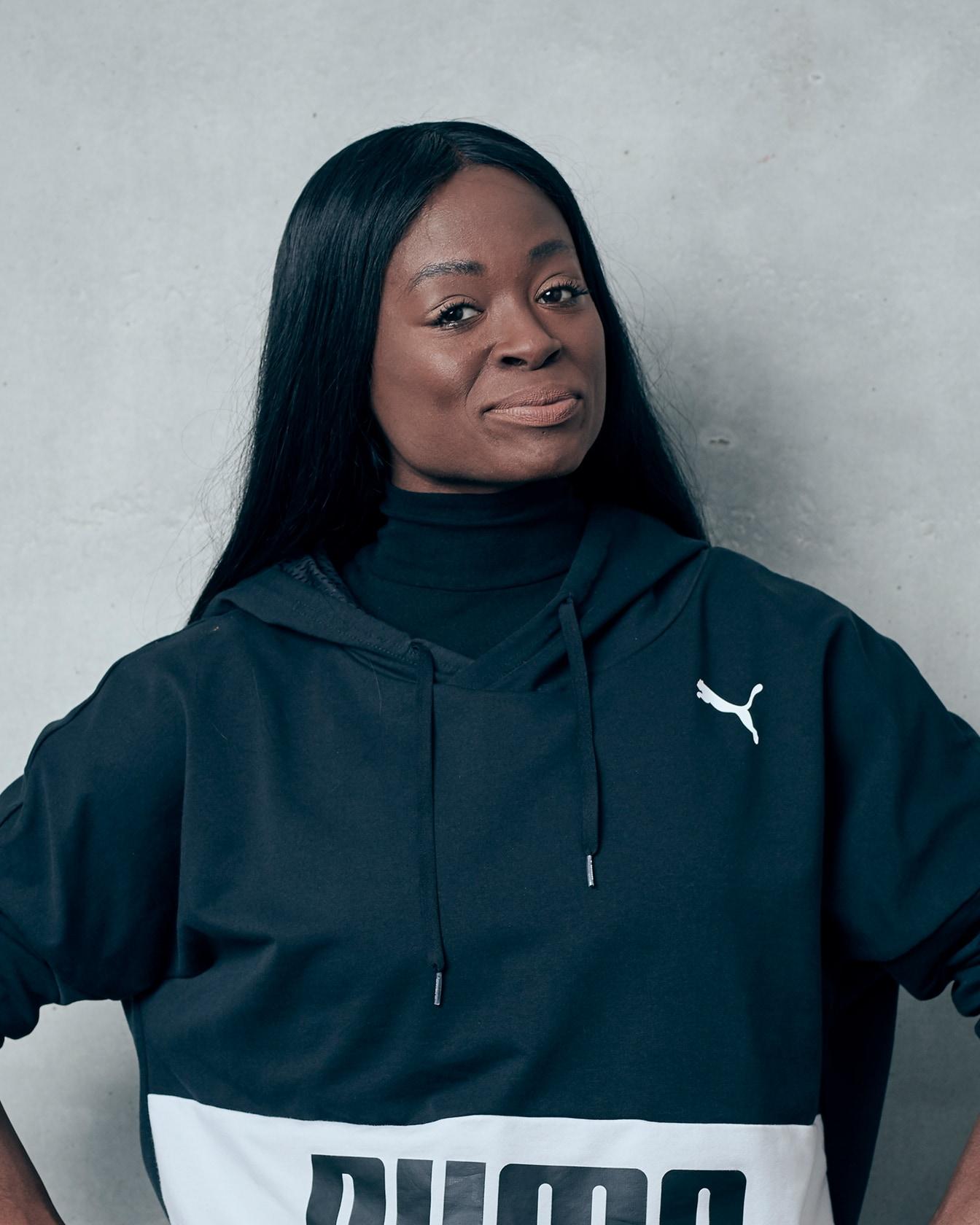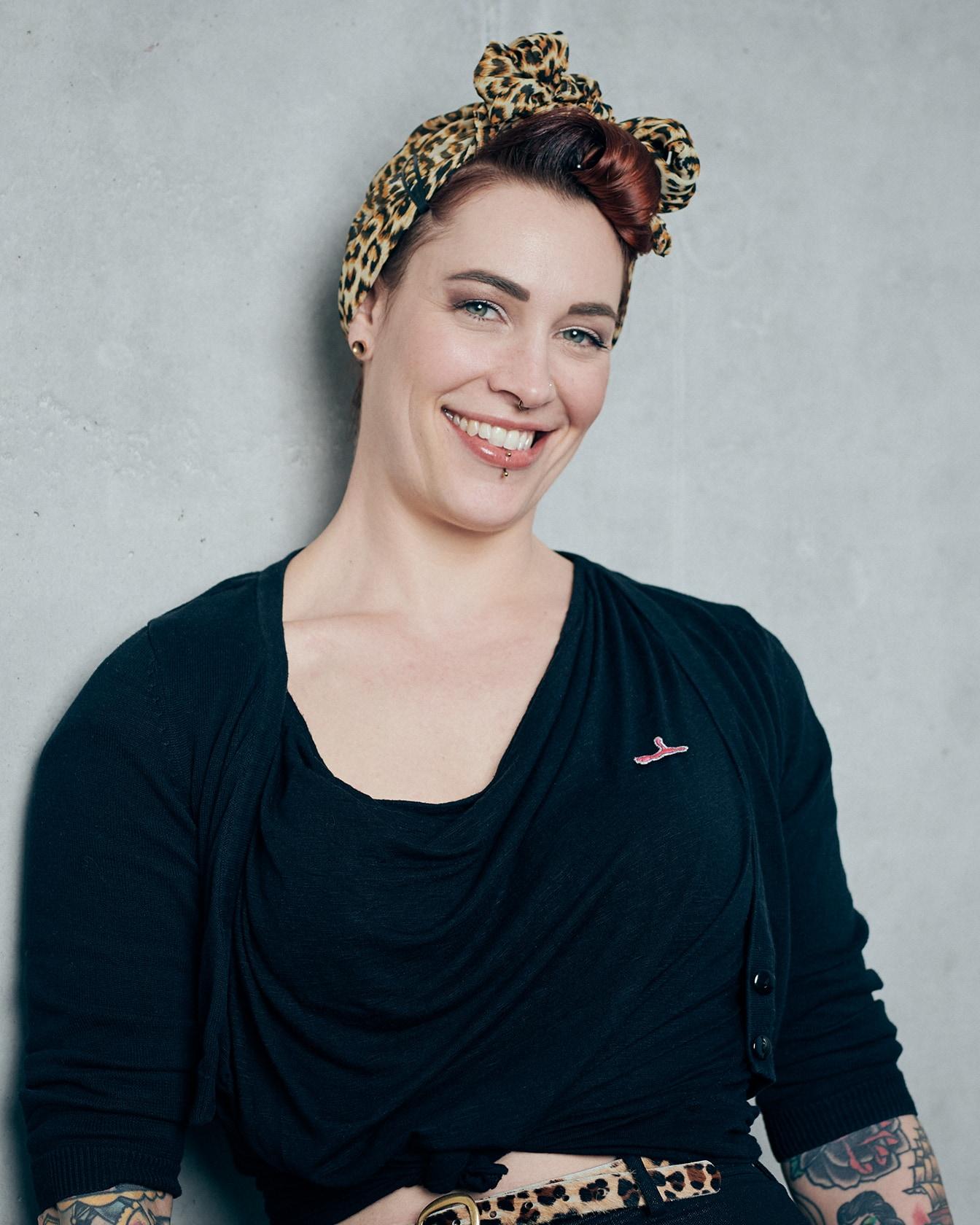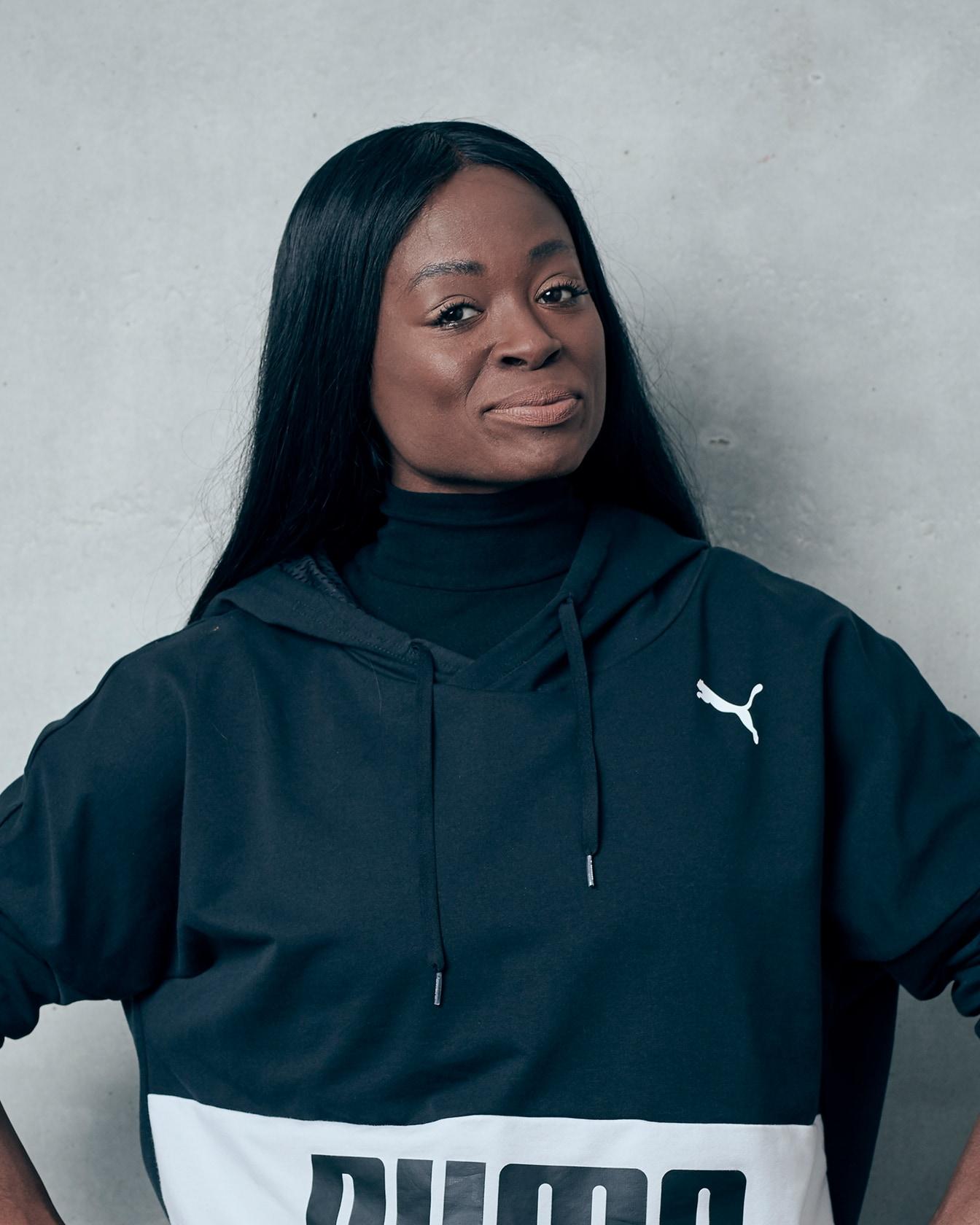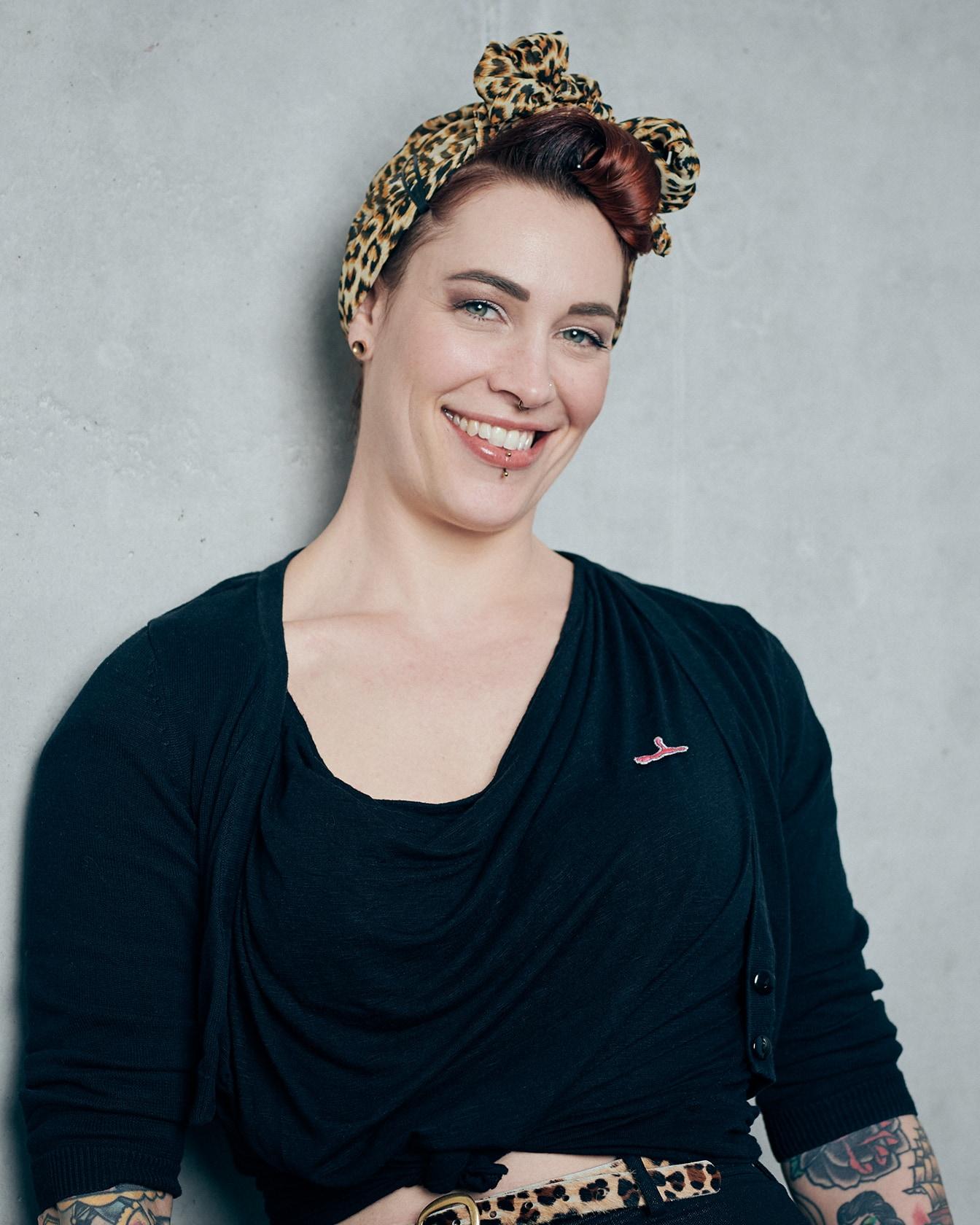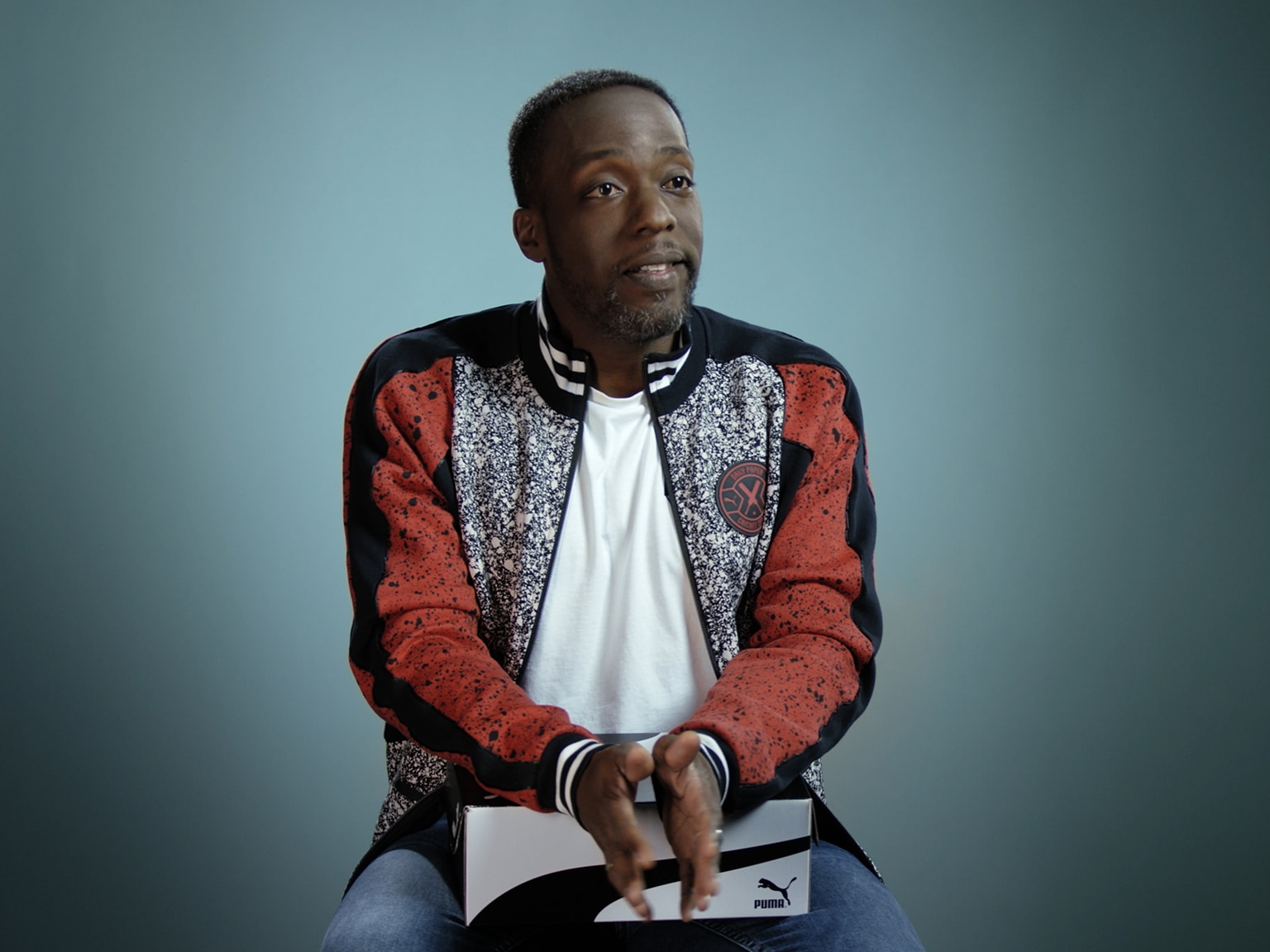 DON'T GET STUCK...
"There are topics in your career that are not always easy to tackle but sports such as football, fitness or capoeira allow us to develop ourselves as athletes, but most importantly as human beings. I can find the same links with people at work, where we can share experiences and overcome challenges as a team"
Being inspired by this, we asked Yannick about his greatest learning so far. In this video, he shares one of the challenges he overcame.

"Don't stay stuck in a box where people can be tempted to put you in. If you are convinced you have several skills or talents, you should go for it.
Prepare a plan, shape up those qualities, be curious and get ready for the change. It will be a tremendous energy for you and for the company!"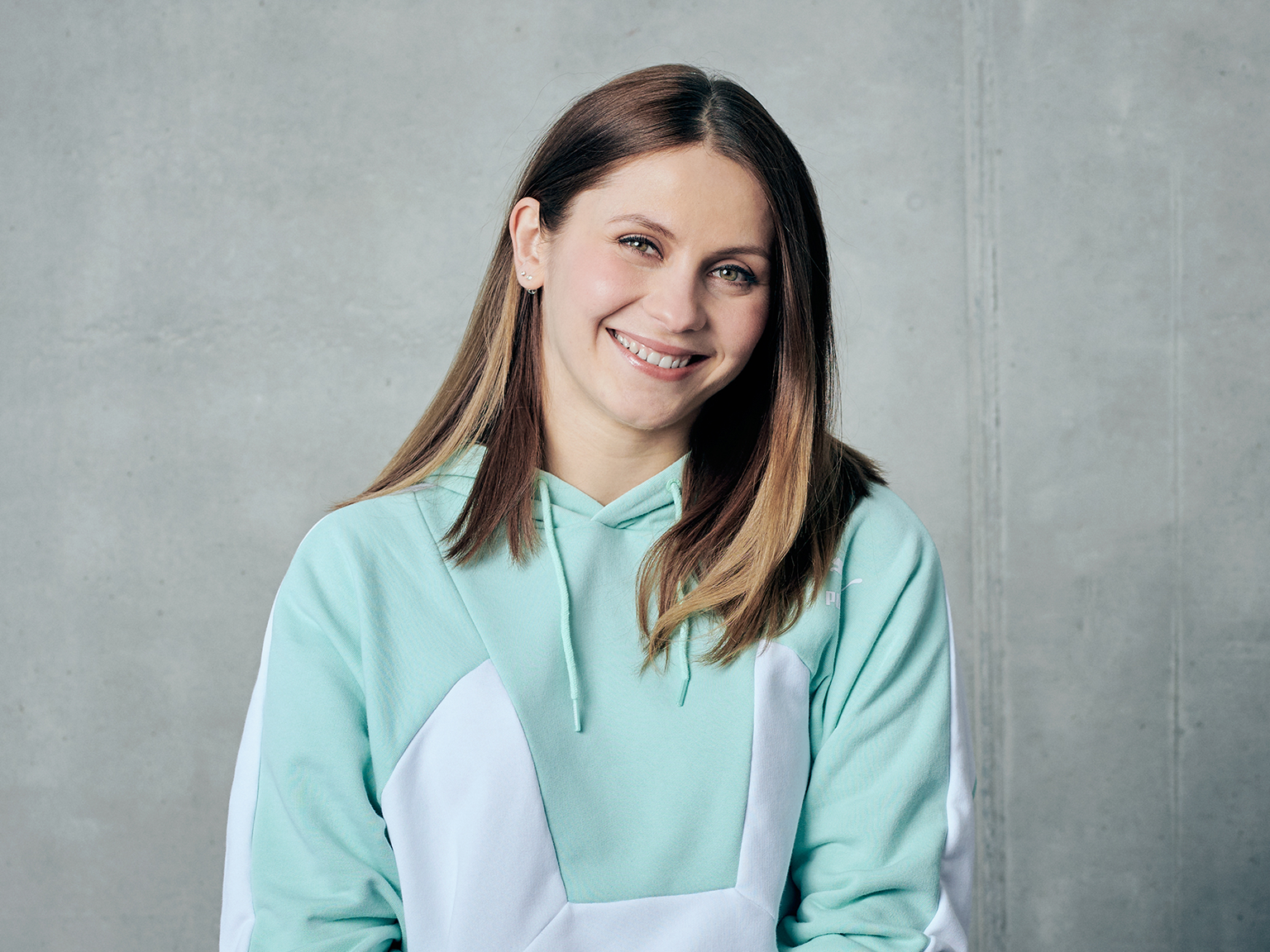 APPROACH CHANGES WITH COURAGE...
Challenges are not an obstacle, but an opportunity to grow and reach new levels. After 4 years at PUMA Ukraine, Yulia Lysenko took the courage to move out from her comfort area and relocate to PUMA's headquarters in Herzogenaurach, Germany. Since then, she has worked on her personal journey and professional development and now she oversees the Europe region as Retail Training Manager.
DEVELOP YOUR CAREER BY FACING CHALLENGES
Having spent twenty years in IT while raising a family and living internationally, Martina, Manager of IT Controlling at PUMA, has faced her share of challenges. But "If you want something, there is always a way, "she says, and that has become her motto. Spending her free time on the open water, Martina enjoys the challenge of mastering the waves and understands the unpredictable nature of the sea. Her work experience in marketing, finance, accounting and eCommerce, have sharpened Martina's instincts further. But it's the daily practice of problem solving that has driven Martina to the top of her field, giving her confidence when facing the unexpected. With PUMA since 2012 she says, "It's exciting - the company is a major global player but somehow the job still feels personal."
"You can't control the unexpected. When things go wrong simply find new ways to make them right. Problem solving is the best energy booster for you and your team."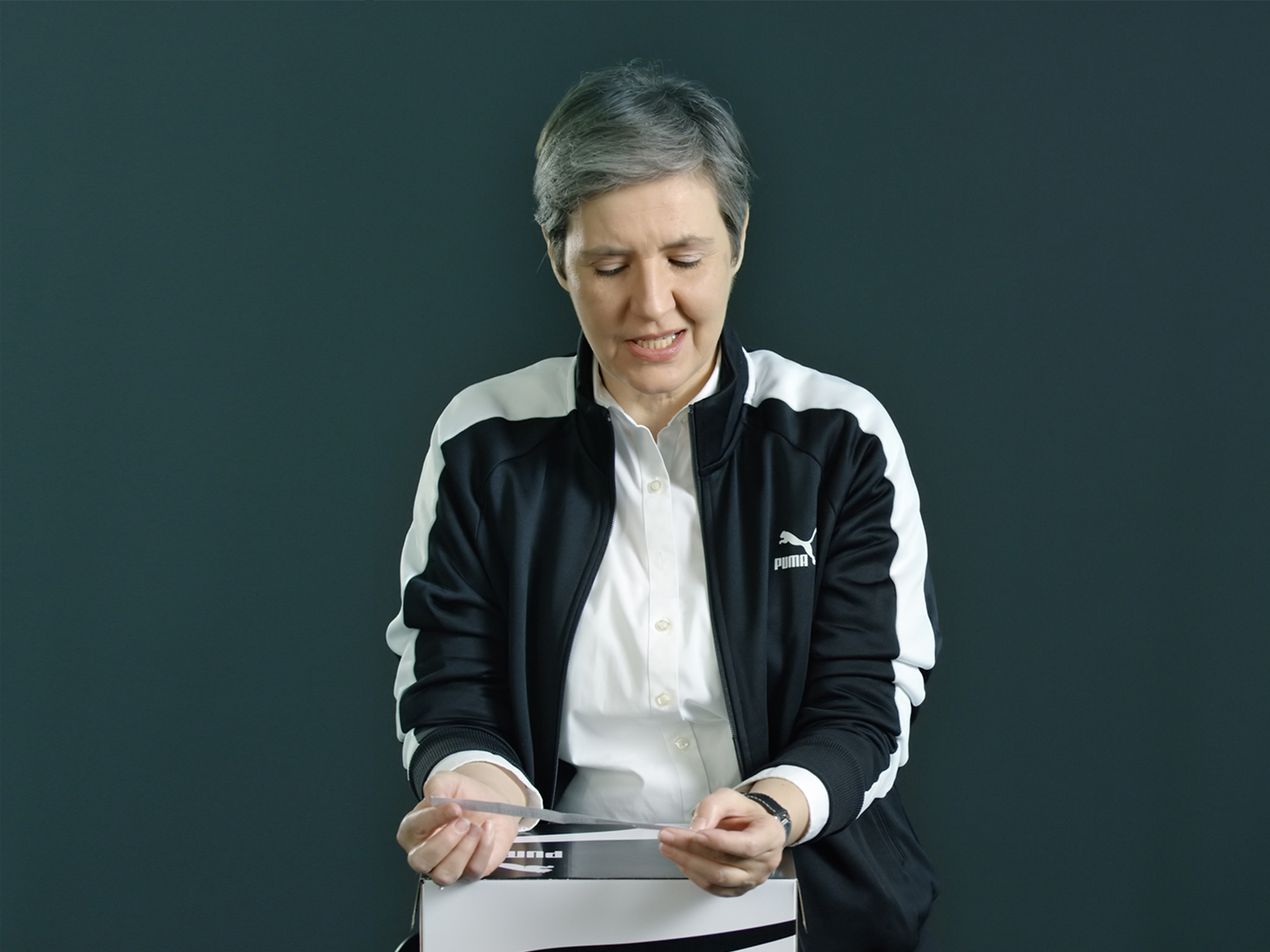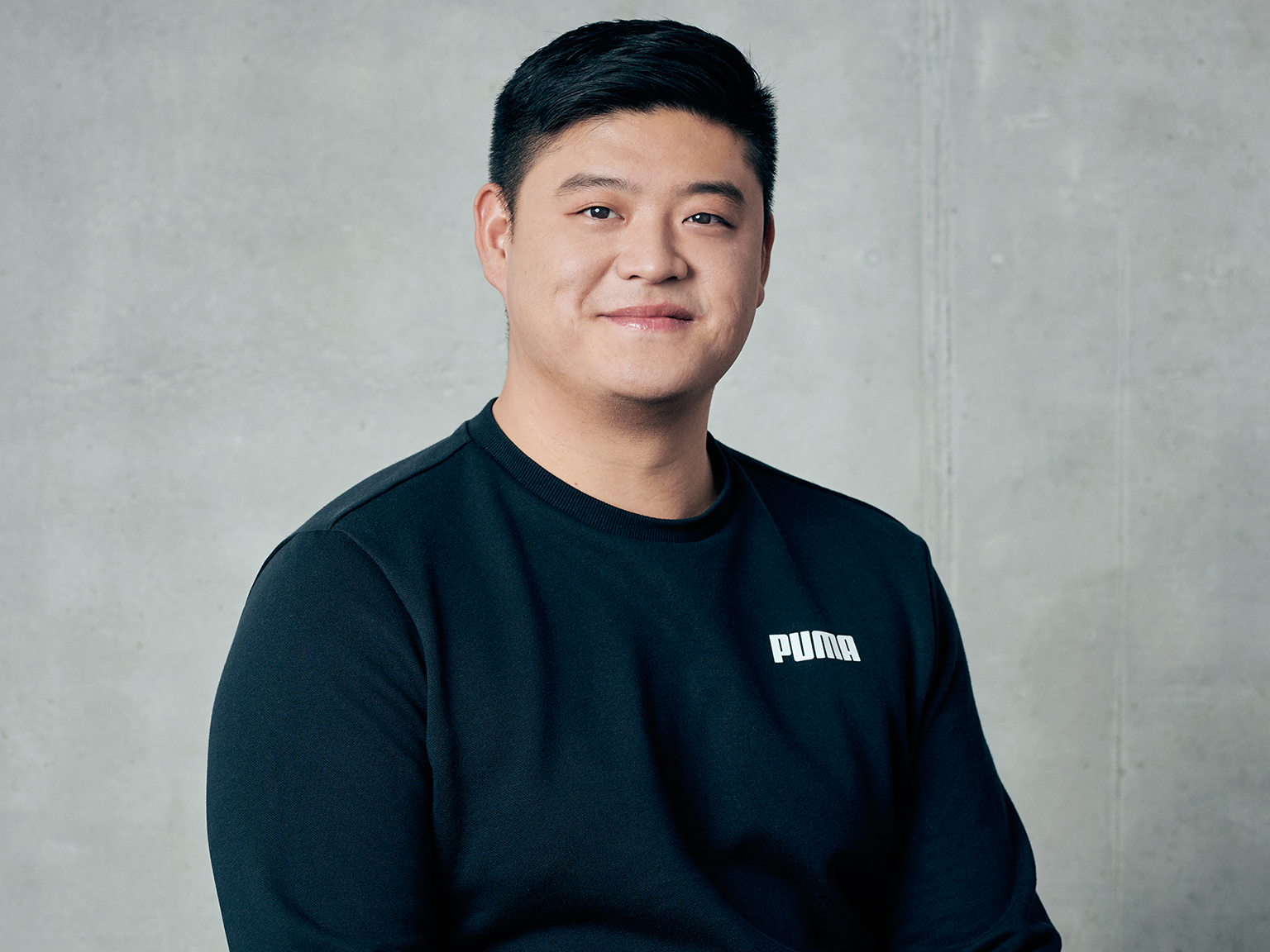 FACE DIFFICULTIES WITH A SMILE
Michel Wang, Store Manager in Montabaur, always starts the day with a smile. He faces challenges with a positive mindset, and instead of saying "I can't do it", he asks "how can I do it?". His way of living a "work hard, play hard" lifestyle, is to do both at the same time. Having fun at work together with his team is the best motivation to give 120%, Michel says. The diversity of tasks and characters that he encounters daily makes his job in retail exciting.

"Dealing with many different people, personalities and needs is a big part of my everyday life", says Michel. "Daily contact with customers, helping and making them happy, and maintaining a good relationship with my team is what makes my job so special."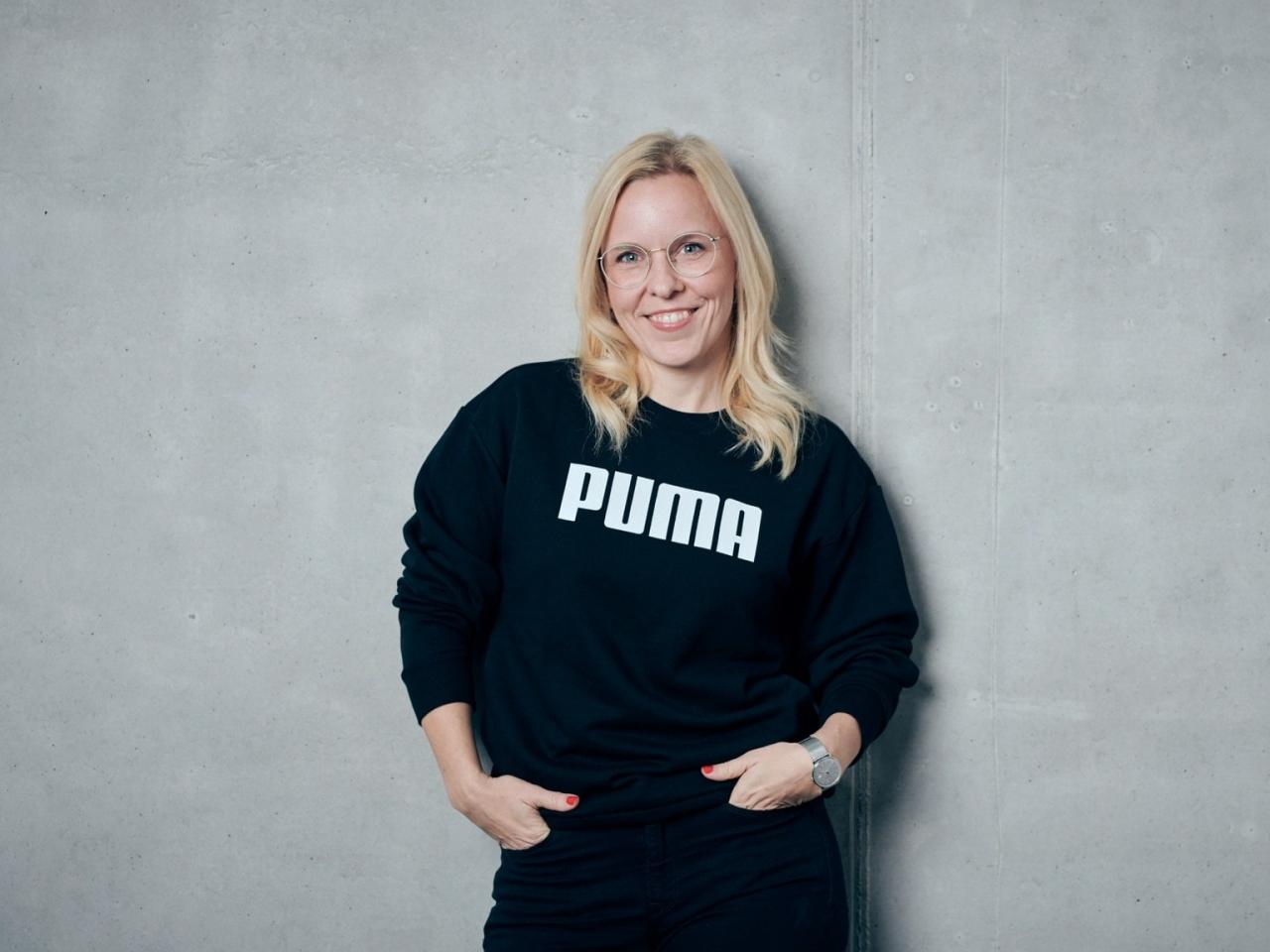 OPPORTUNITIES THAT MAKE YOU GROW
"Facing challenges has helped me to grow into my potential. Over the past years, I have learned to trust myself, and I know there is always a way to overcome hurdles. Having a great team to rely on makes everything easier too.
Being authentic and introducing my own individual energy to things is important to me. But I also realized the value of finding a balance between work and play."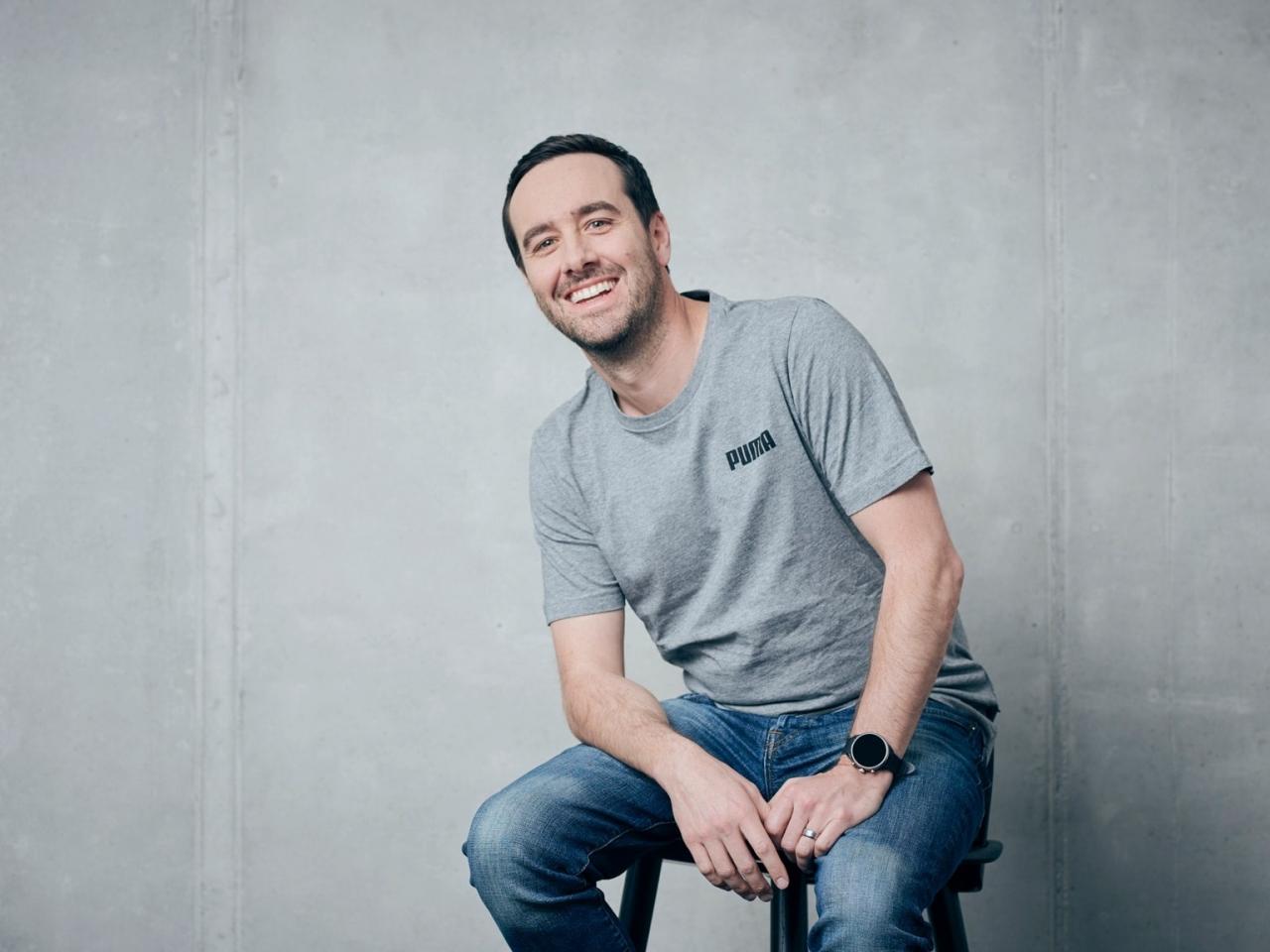 WHAT WAS YOUR BIGGEST CHALLENGE TO DATE?
"The biggest challenge I have faced is moving my wife and two daughters from the United States to Europe. We left our family and community behind to pursue new, international opportunities with PUMA. It is difficult and sometimes scary to be a foreigner in the new place you call home. Every day I had two goals: try not to get arrested and find the reason or beauty in things that are different. It did not take long to make new friends. Our third baby was born in Germany, which was intimidating when you don't speak the same language as the hospital staff. Our comfort zone expanded with every passing week and new place we visited. We miss seeing people we love and familiar places but everyone agrees this was a great decision. What I didn't realize was how much of the world I was missing and how exploring it and meeting people from different cultures would change me. This crazy international move has turned out to be the best thing for my career and our family."
I like to work with challenges and getting outside my comfort zone. In my experience, that's one of the best ways to develop and learn.
PIA MADISON
, HEAD OF INTEGRATED BRAND CAMPAIGNS