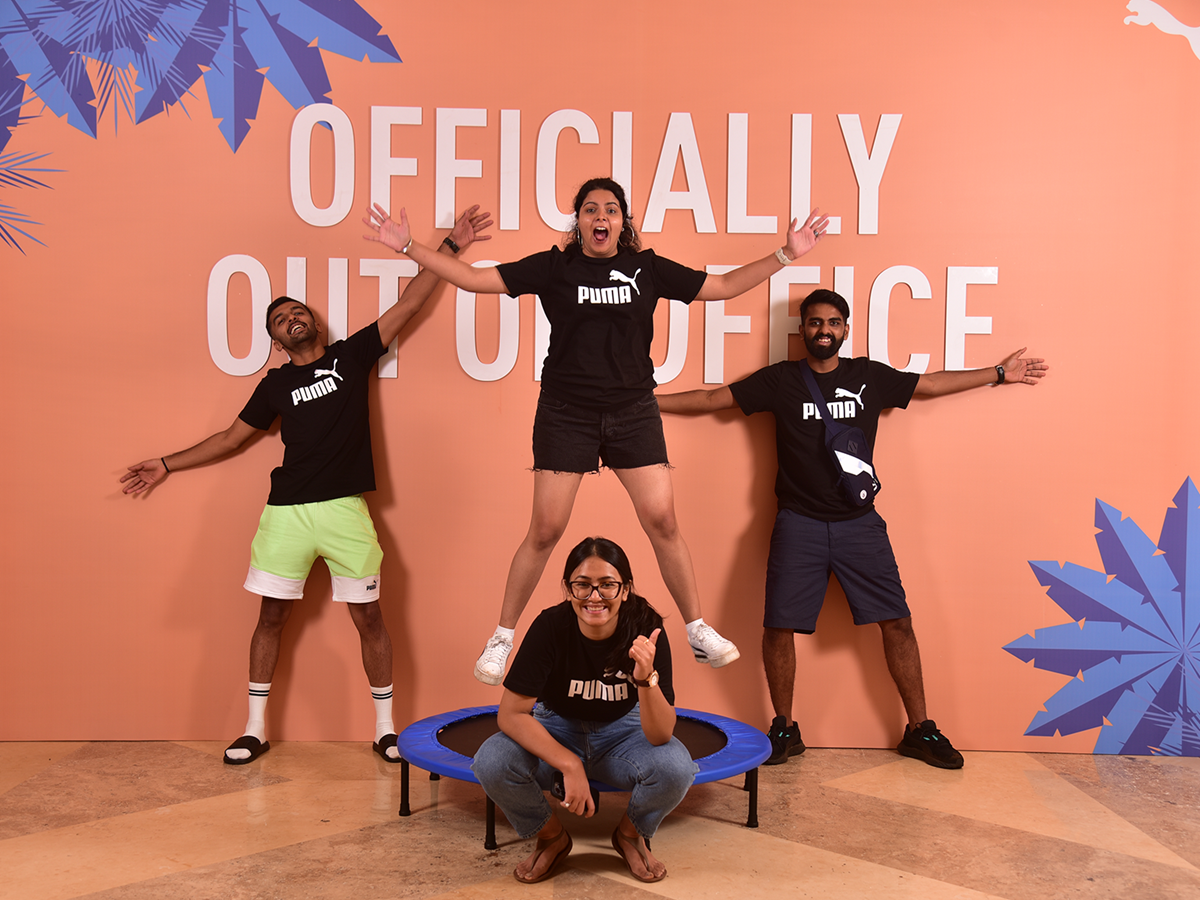 NUMBER 1 SPORTS BRAND
Sport has the power to transform and empower us. As the no. 1 sports brand in India, it's only natural that it also defines our working culture at PUMA. True to our Forever Faster mantra, we live by the hustler's spirit that can be felt across PUMA categories, partnerships and offices.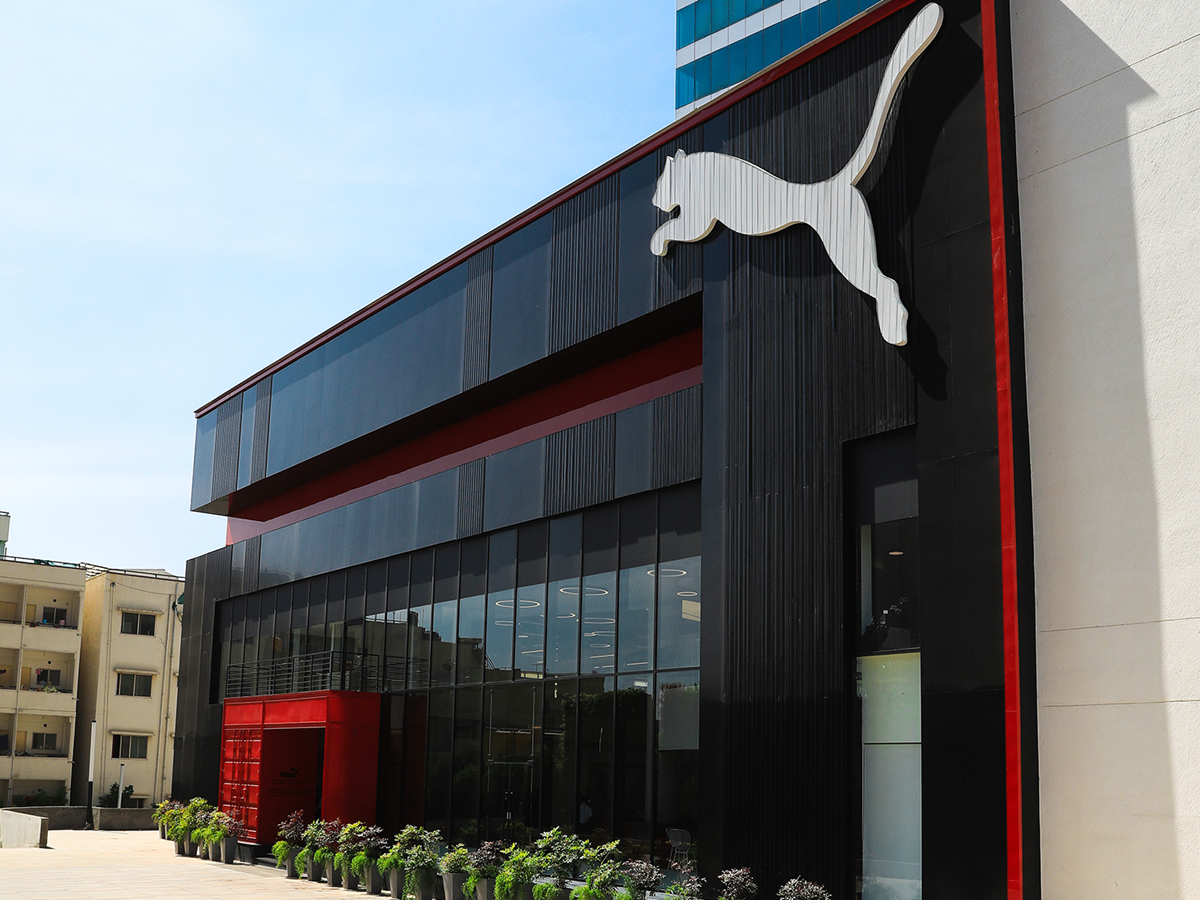 WORKING AT PUMA INDIA
At PUMA India, our inclusive culture encourages innovation through engaged collaboration. We are a powerhouse of diverse talent and energy. We believe in fostering a culture of gender diversity at PUMA India. 42% of our leadership team comprises of women, who have been instrumental in scaling the organization to new heights. As a team, we're passionate about our work and always on our toes to keep up with the newest trends in sports and fashion.

Situated in the heart of the city at Indiranagar, PUMA India enjoys the best of both worlds with the most happening cafes and restaurants situated just around the corner along with the best pubs and breweries making it the night-life hub of Bengaluru. You can never get bored here!
CULTURE MIX
Food, clothing, music, languages, festivals or lifestyles – every aspect of Indian culture is unique. Mix all that up PUMA Speed & Spirit, and you have the most diverse and joyful workplace in town.
LIVE TO PLAY
India doesn't just play sports. It lives sports. From cricket, football, hockey, badminton, tennis, to wrestling and kabaddi, there's few sports we don't play – or at least watch religiously!
EDUCATION
India's history with education and learning goes back to the dawn of civilization. So, it's not surprising that it's home to reknown institutions. PUMA has a range of self-education benefits and programs available to those who are keen on keeping their learning game strong.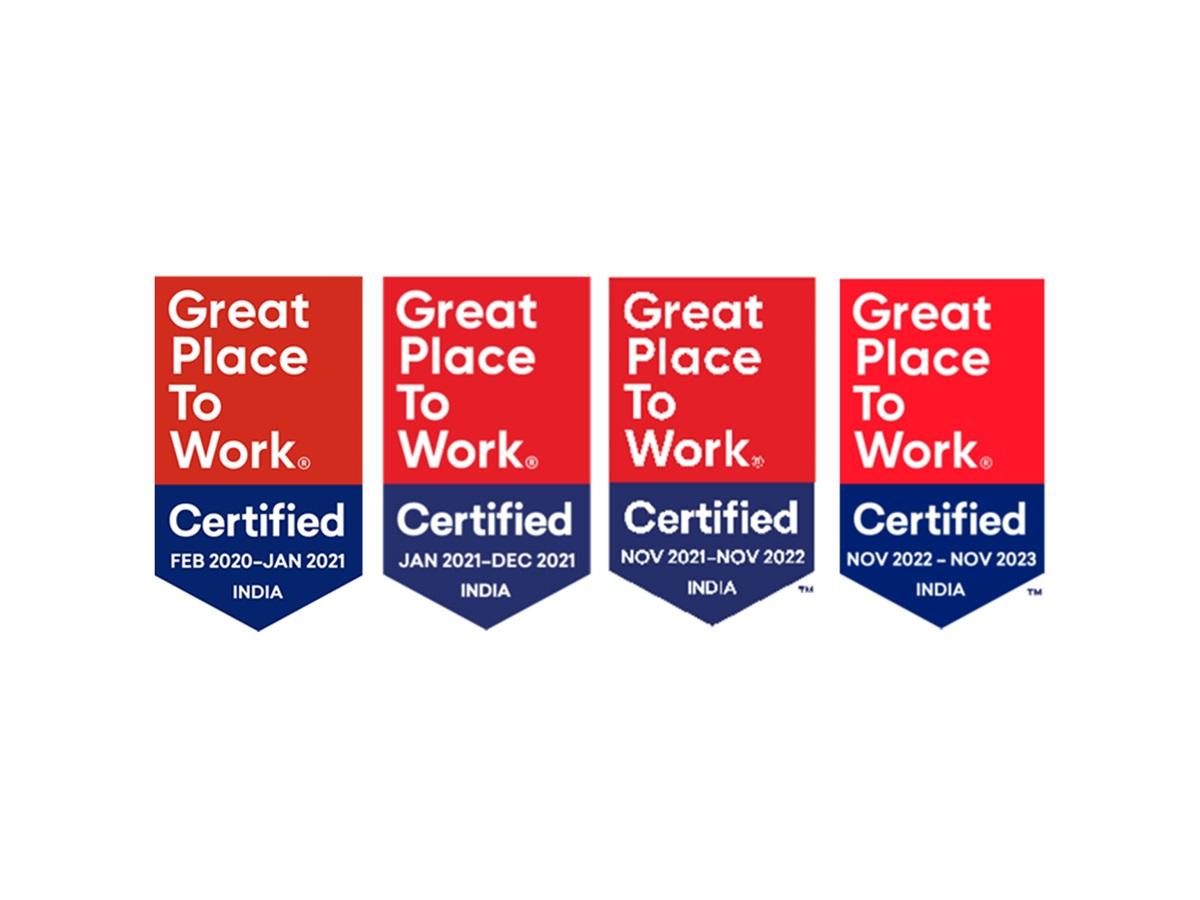 GREAT PLACE TO WORK IN INDIA 2020-23
PUMA India has been recognized as one of the country's "Great Workplaces" for four consecutive years running from February 2020 to November 2023. We even secured ranking twice in the Top 100 "Best Companies to Work For" from February 2020 to December 2021. Great Place to Work® Institute certified us for creating and sustaining a great workplace culture, based on the assessment in which more than 10,000 organizations across the globe undertake yearly. This certificate is recognized globally and considered the Gold Standard in identifying and recognizing Great Workplace Cultures.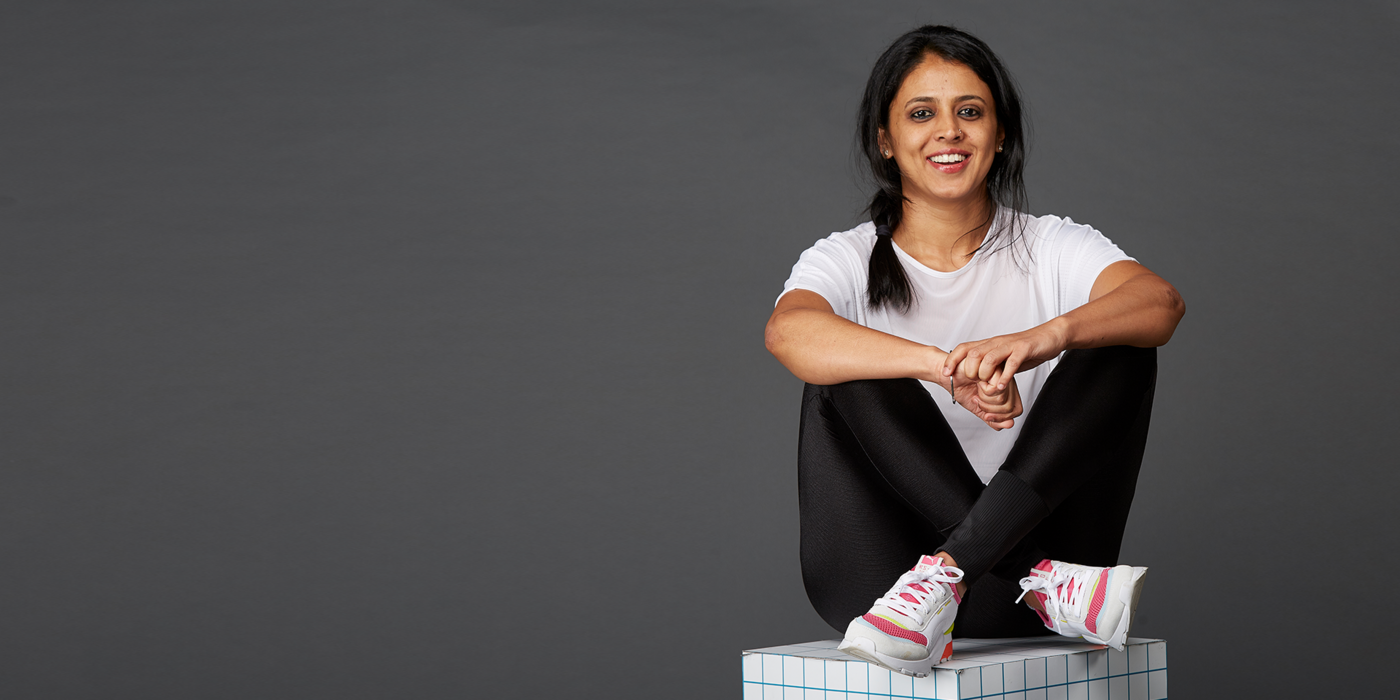 "Working at the No 1 Brand in India has been an extremely fulfilling journey of taking up exciting challenges, learning new things and being part of a high performing team. The culture at Puma embraces an entrepreneurial approach to business which helps me innovate, evolve and deliver in my area of work."
VIDUSHI THAPA
, ASSOCIATE DIRECTOR & HEAD - BUYING MERCHANDISING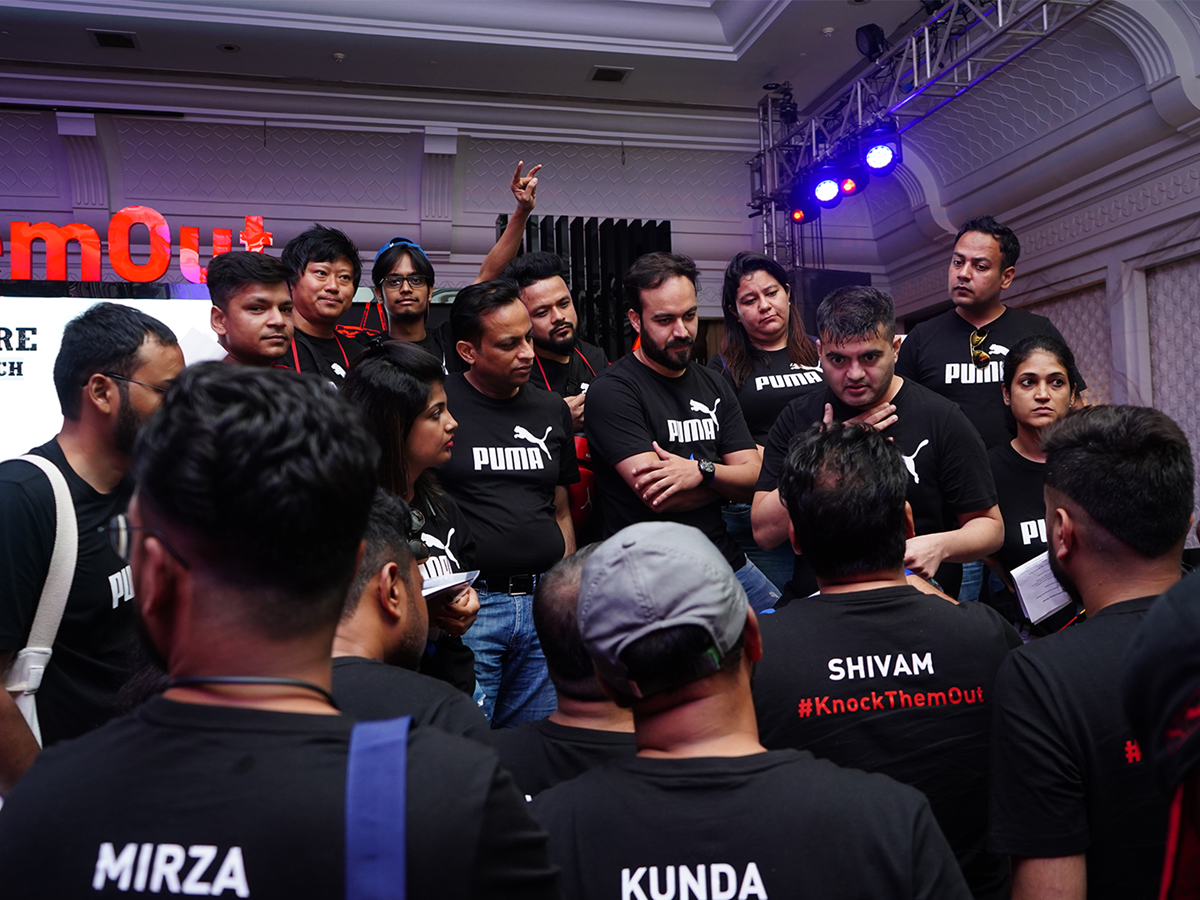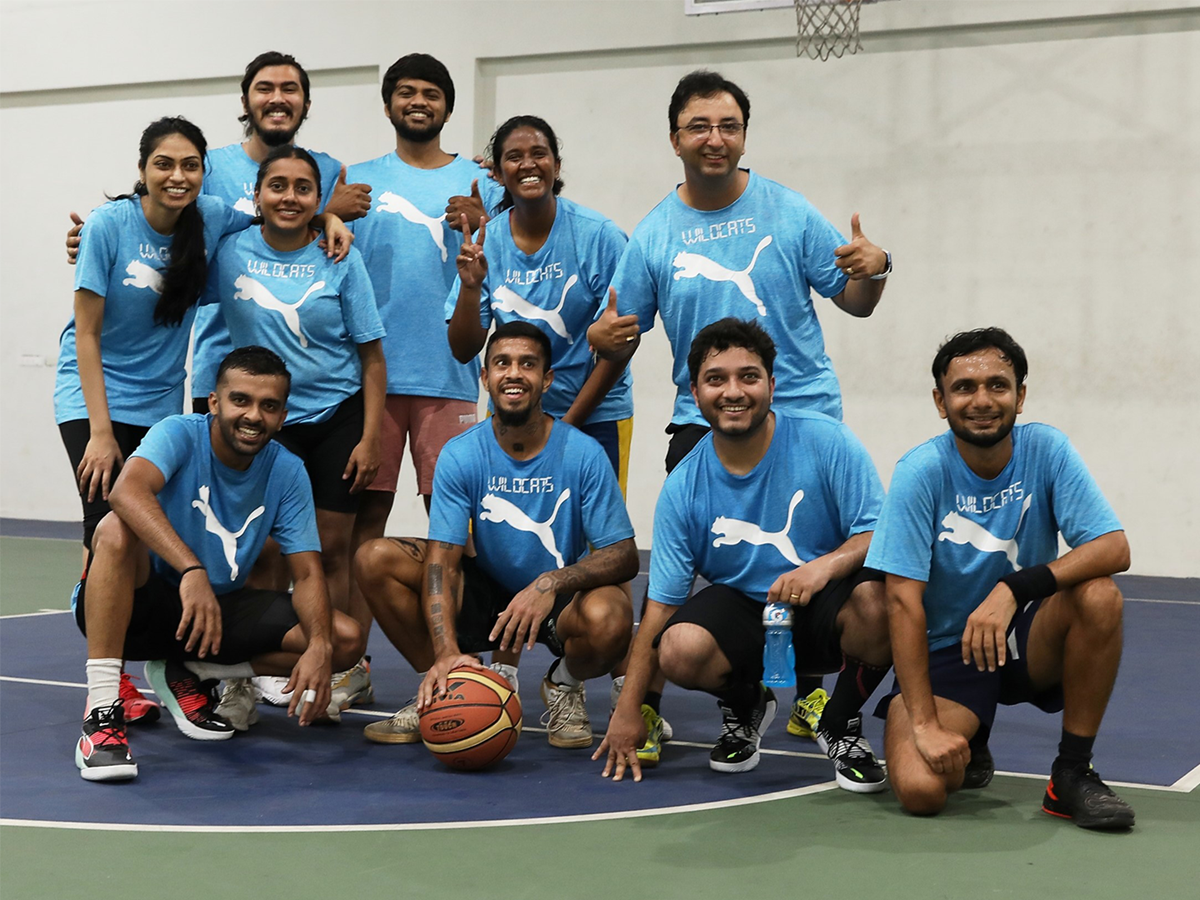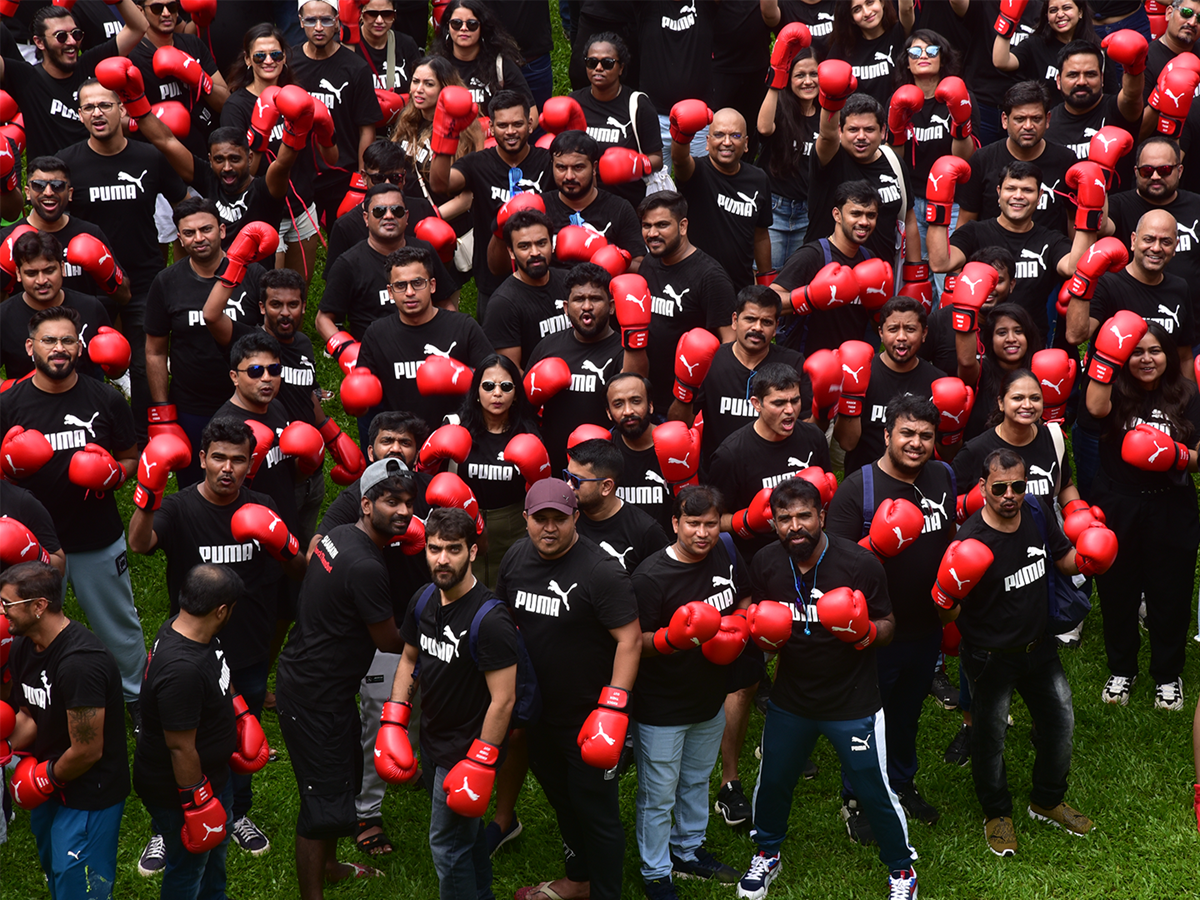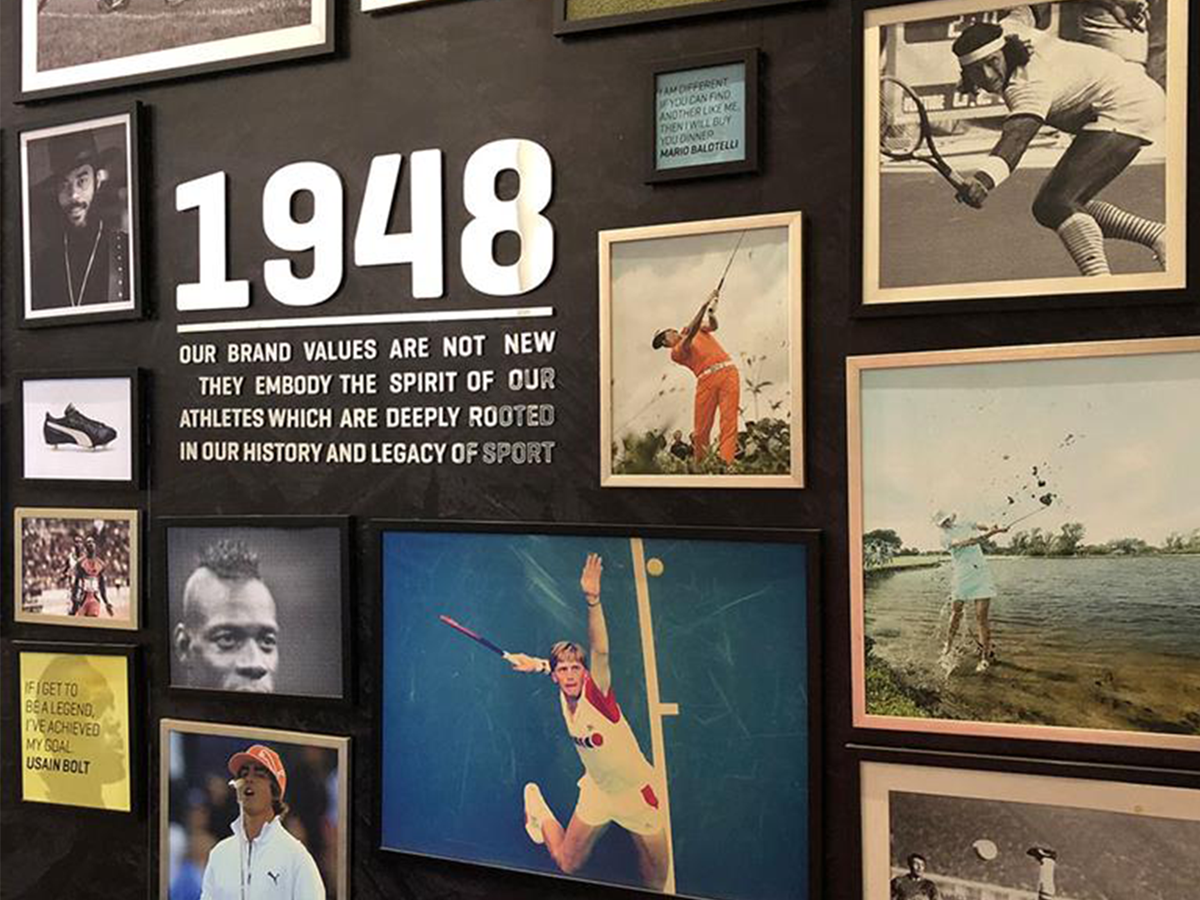 CREATE

Marketing
Merchandising & Go-To-Market
DRIVE

Finance
People & Organization
Sales
Sourcing
RETAIL

Retail Management
Retail Store
27/63
FEMALE/MALE LEADERS (%)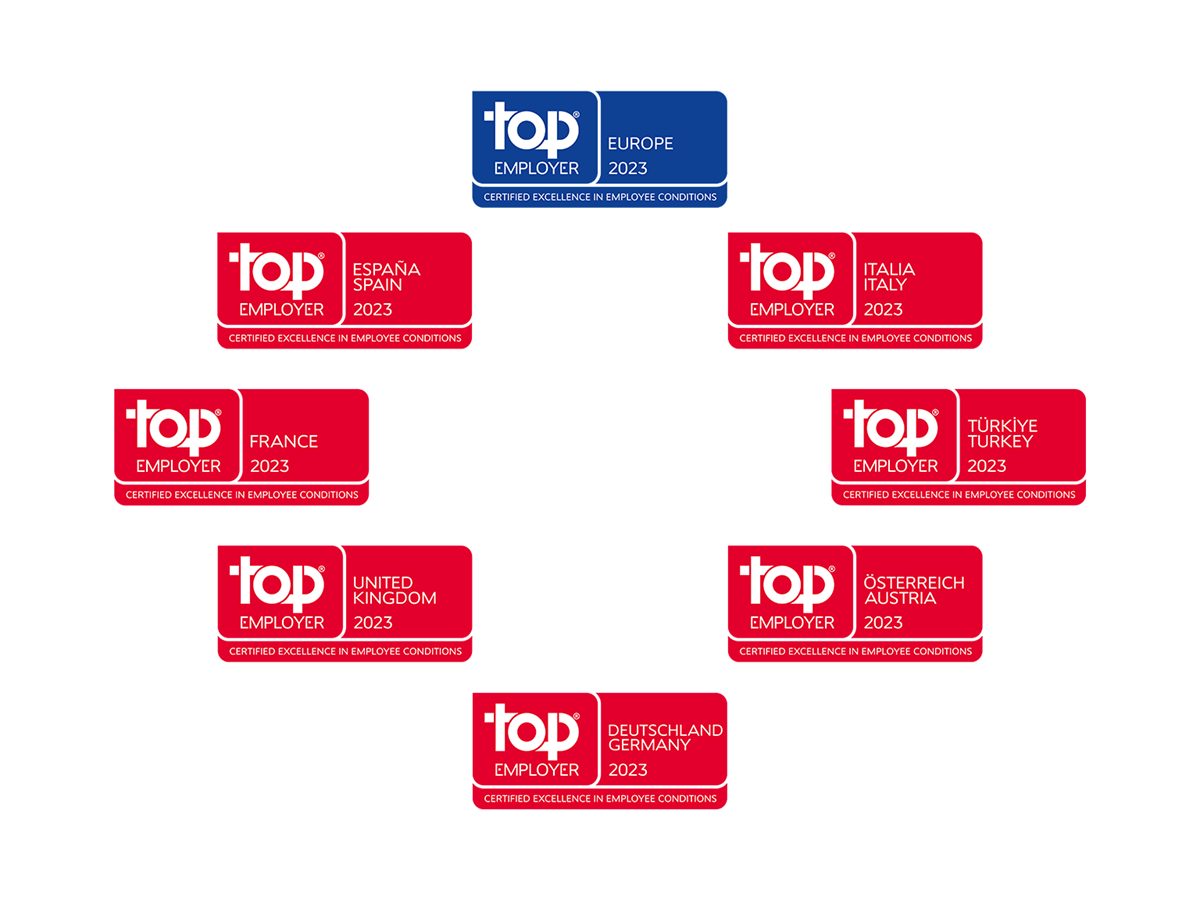 WE ARE A TOP EMPLOYER
PUMA has been recognized as a Top Employer in India for dedication to provide the best working environment for employees through progressive "people-first" HR practices - for the second time in a row.
The award was granted based on The HR Best Practice Survey covering 600 "People Development" practices across 10 topics: Talent Strategy, Workforce Planning, Talent Acquisition, On-boarding, Learning & Development, Performance Management, Leadership Development, Career & Succession Management, Compensation & Benefits and Culture.
ATHLETE
Free Gym
Annual Health Check
Free purified water
Company Sports Events
SOCIAL
Free coffee & tea
Food Delivery
Community Engagement
Special Occasion Gifts
FLEX
Friends & Family Day
Flex Time
Mobile Working
Parental Leave Policy
FINANCE
Public Transportation
Employee Discount
Medical & Life Insurance
Welcome Gift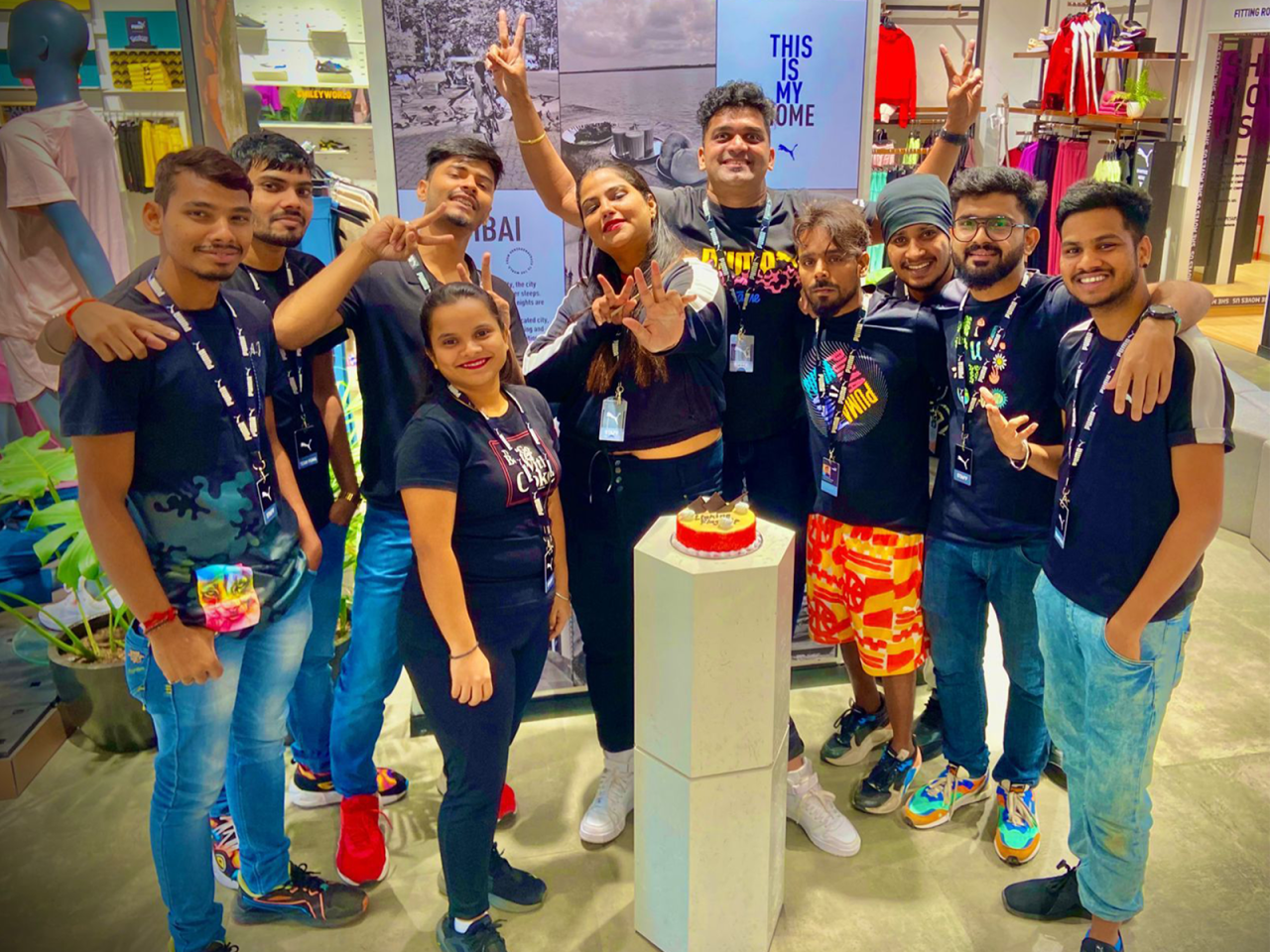 AT THE HEART OF RETAIL
At Puma, we are aware of our consumer's intrinsic desire to shop effortlessly and our retail team helps in crafting a seamless customer experience by embracing our Forever Faster spirit. In 370 PUMA stores, our retail team ensures this energy is kept alive by creating an environment where inspiration knows no bounds. We believe in building and sustaining a culture that promotes learning and creates a more inclusive work environment.
IN THE MIDDLE OF THE GAME AS A PUMA INTERN
At PUMA, we are always in search of talent that can help us set the pace at which sport and culture collide. Every summer a bunch of young talent becomes a part of our hustle culture at PUMA as they join our Summer Intern Program. Our global presence and collaborative culture makes them future- ready by opening doors to real- world opportunities.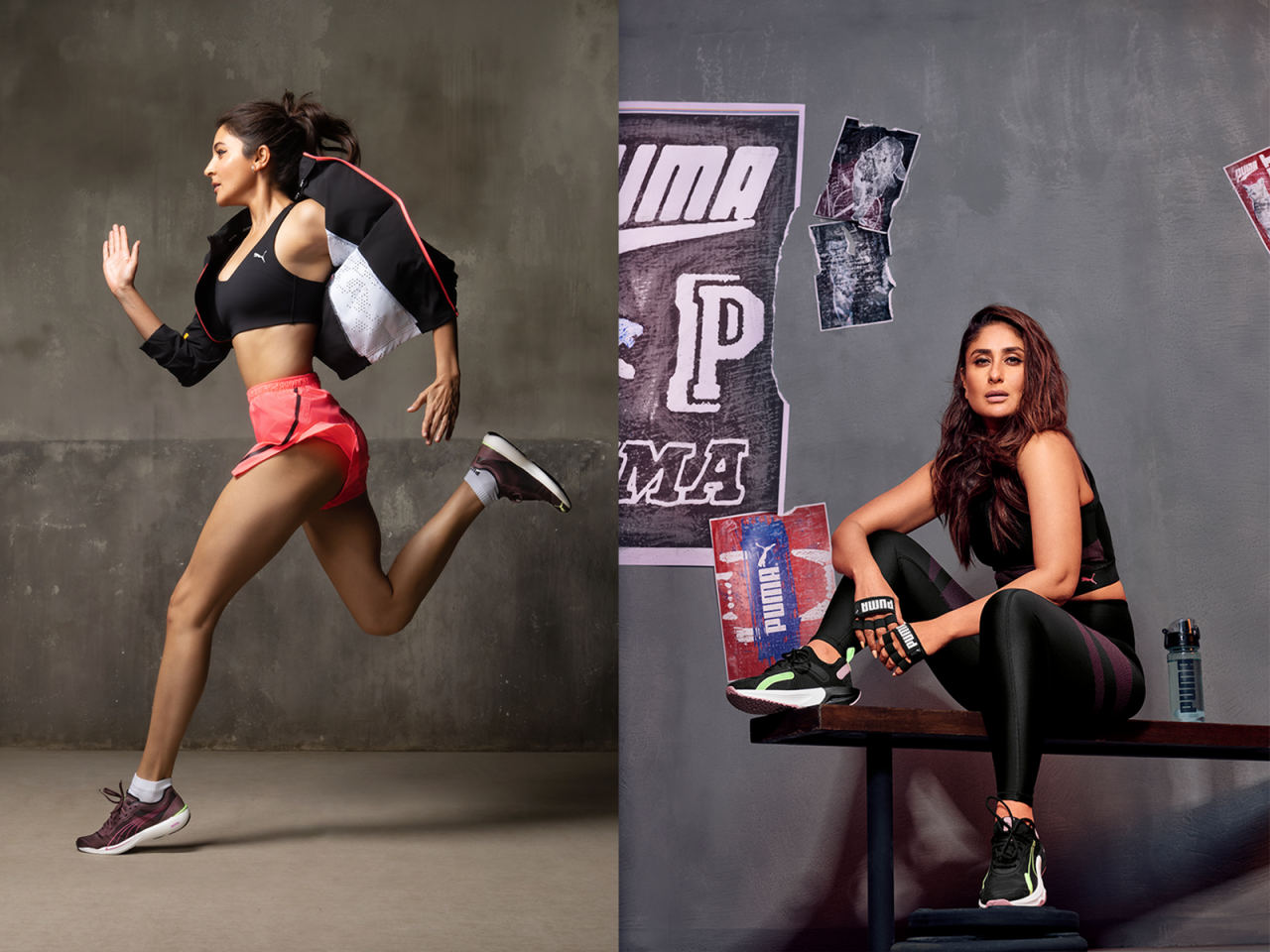 TRUST IN THE CAT
India has shown its trust in PUMA, elevating us as a brand into the top 20 of the 'Most Trusted Brands' in the country.