Please introduce yourself.
Currently, I am working with visual merchandising in addition to some interior work with the marketing team. I'm also responsible for marketing to increase the sales of PUMA in wholesale accounts such as multi-shops and select shops.
 
What makes 'PUMA Korea is different'?
The overall atmosphere of PUMA Korea is captured in the phrase "Fun & Flexible"! There are many events and celebrations: Halloween, Beer day, and the Year-end-party in which you can have fun and relaxed. Even during work hours, the vibe is free and lively. It's always ok to share your ideas and voice your opinions.
What was your most memorable project or rewarding moment at work?
I have a fond memory of one Instagram Live event held with Sunmi, the current PUMA Korea ambassador. She visited the ABC-MART Gangnam store to introduce PUMA products during the real-time Instagram live. It was not easy to organize this event as it was my first time to run such a promotion. However, it was fun and worthwhile to experience the marketing and digital promotion with a celebrity. It was also amazing to see the reactions flowing from consumers in real time during the event. I think it's a good opportunity to grow when you are given a new responsibility like this, and I want to do even better next time.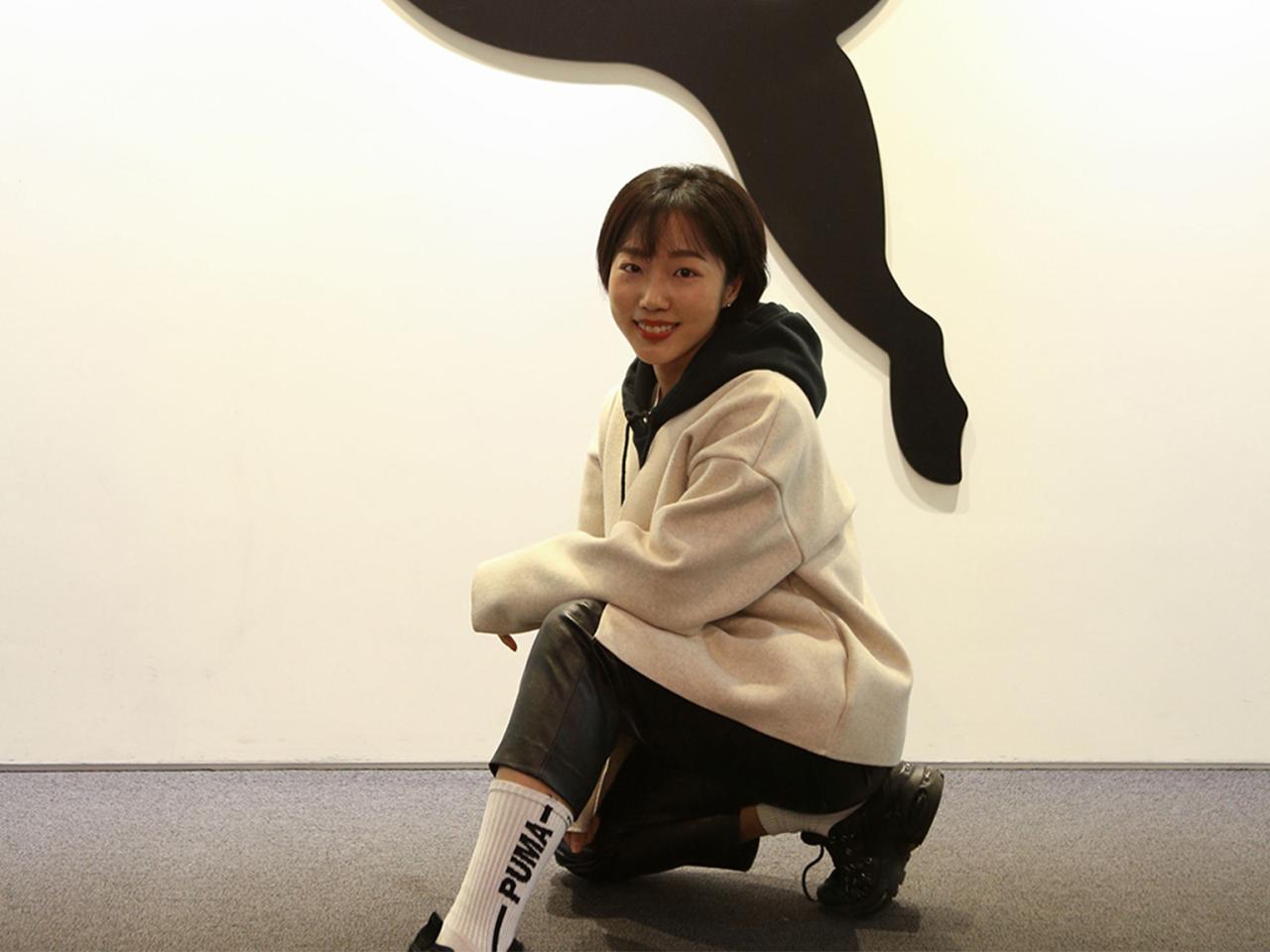 What types of people are you interested in working with?
It's always nice to work with a person with good vibes. In fact, I've just begun to fully understand the importance of passion and synergy on the team. Knowing that, I want to work with people who have a lot of positive energy and passion for the common goal.