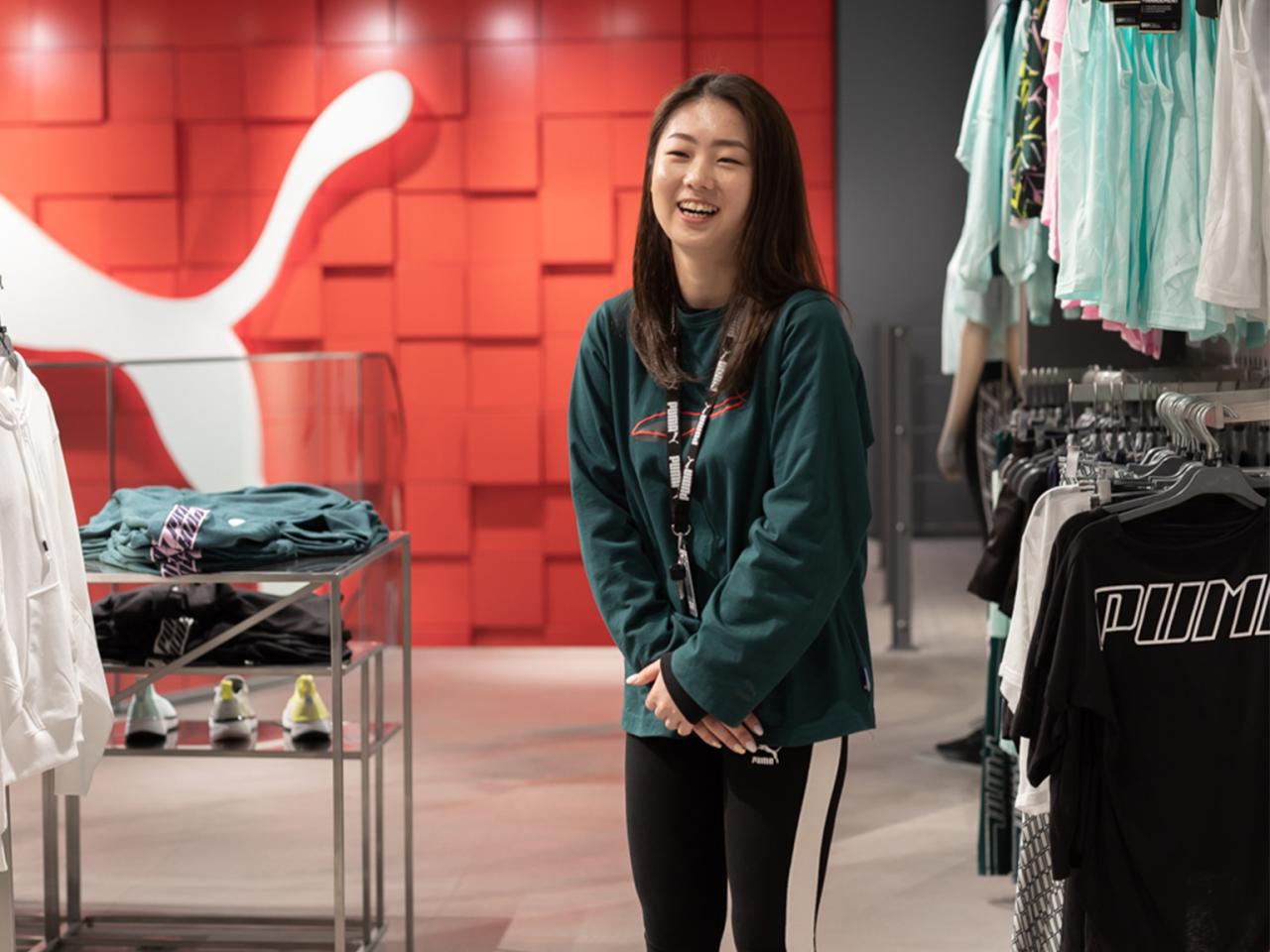 Suzuna started working at the PUMA Store in Osaka after she graduated from high school 3 years ago. Back then, she was the youngest staff member in the store and felt nervous, being surrounded by senior colleagues. She started asking for their advice, because the atmosphere in the team was inclusive. She is now in the position to look after less experienced team members. She is hoping to give back and share what she learnt with them.
WHAT WAS YOUR IMPRESSION ABOUT PUMA BEFORE JOINING?
"I knew PUMA because I played sports in my school days, but to me it was mainly a football brand. During the interview process, I started to like PUMA more, as I learnt that it is worn by famous artists and has a fashion aspect as well."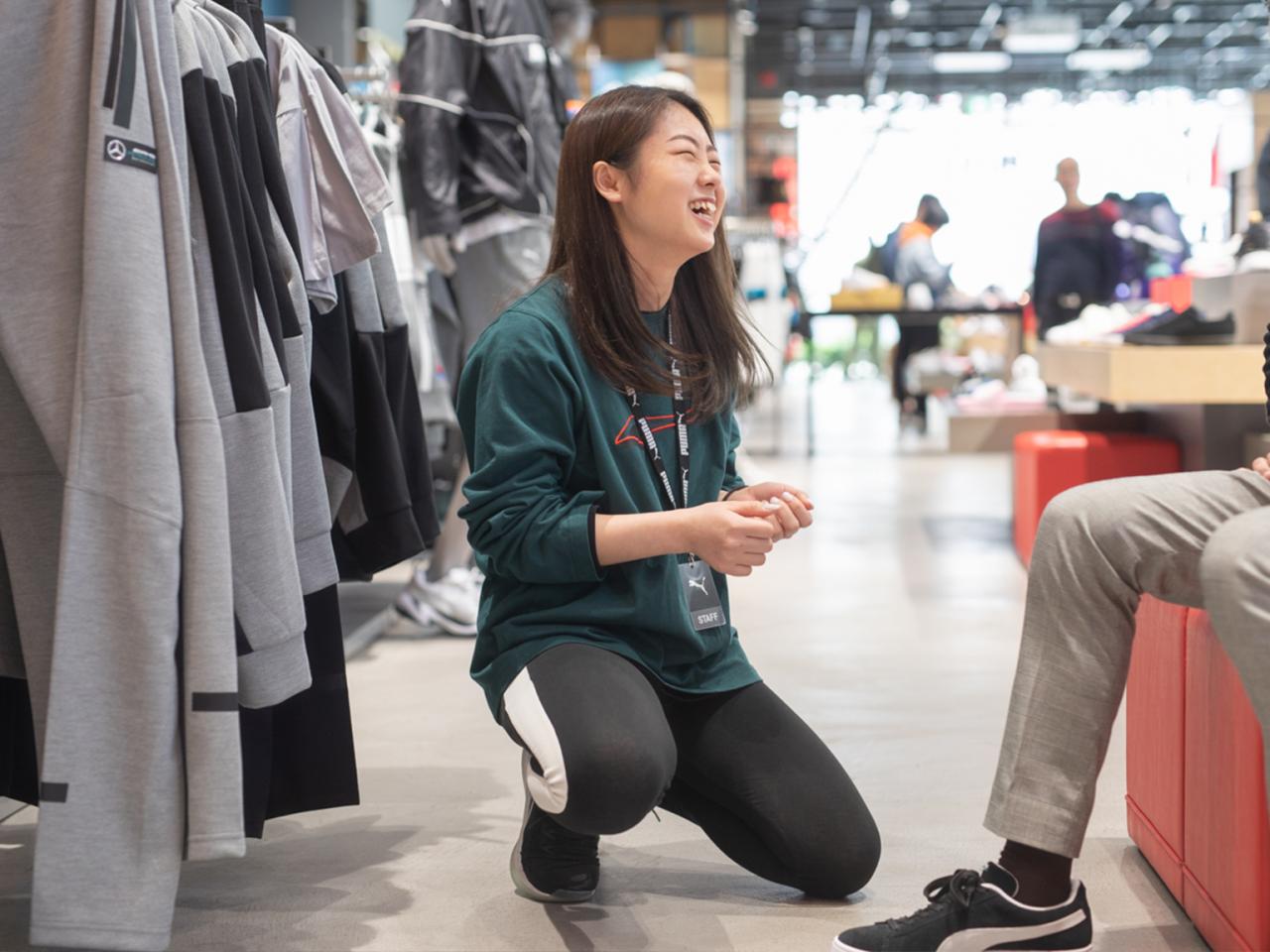 WHAT MAKES YOU HAPPY IN YOUR DAILY WORK?
"At PUMA, even if you are a new member, your voice and actions are valued. When my senior colleagues tell me that I can do something, it makes me want to try my best to meet their expectations. I can now be in charge of footwear and accessories by myself. This makes me feel I am given responsibilities and am growing."
WHAT WOULD YOU LIKE TO ACHIEVE AT WORK?
"I would like to change the perception of people towards PUMA. Currently, my friends think PUMA is a sports brand with a focus on football. I am wishing that the brand is going to be recognized by young women as a fashion and lifestyle brand as well."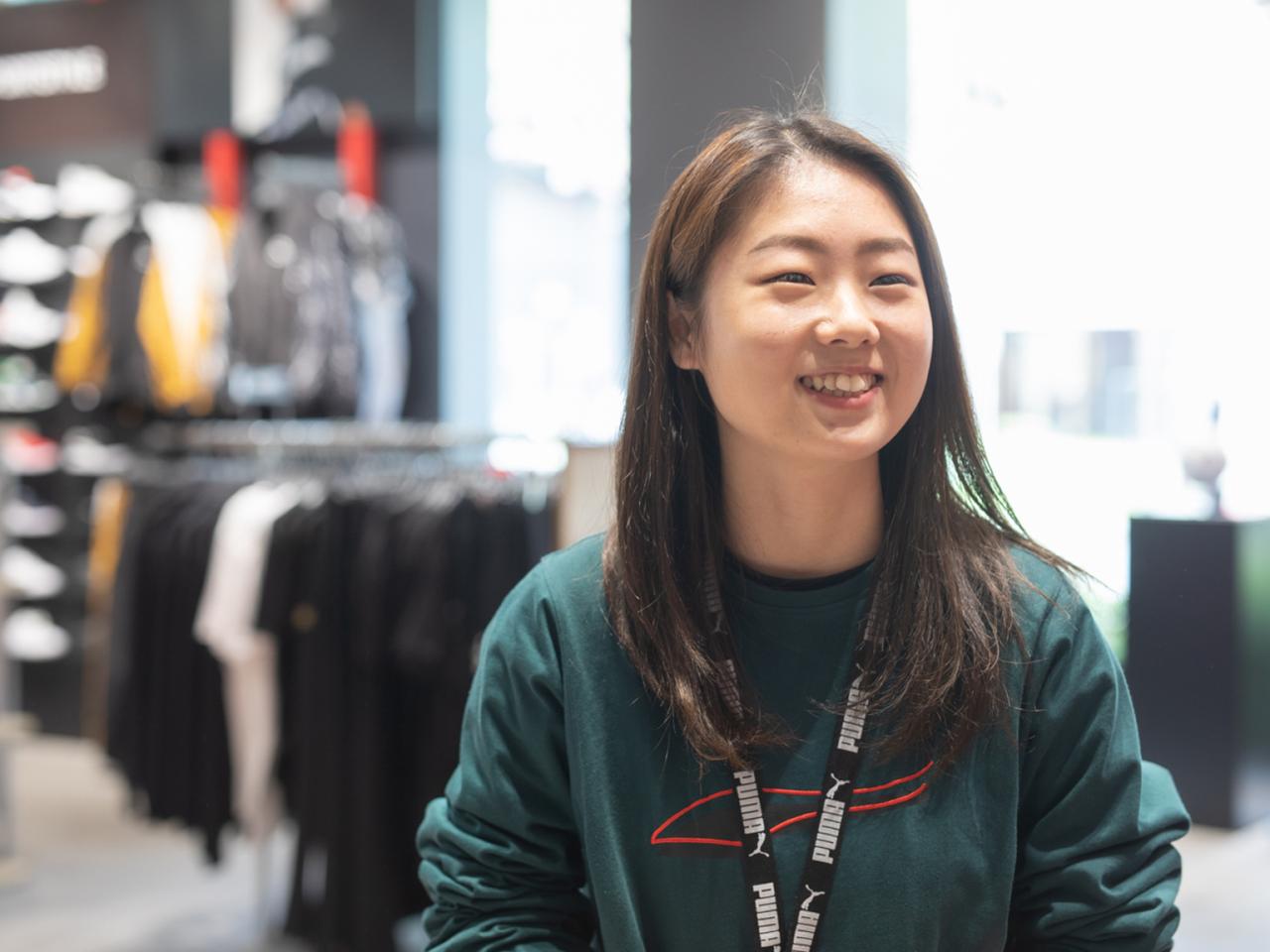 WHAT WOULD BE YOUR MESSAGE TO NEW JOINERS?
"There are many young members of staff, so the workplace atmosphere feels like joining a club. Managers and senior colleagues are all friendly and we communicate well. We are open to new ideas, so young members can grow. Join us!"