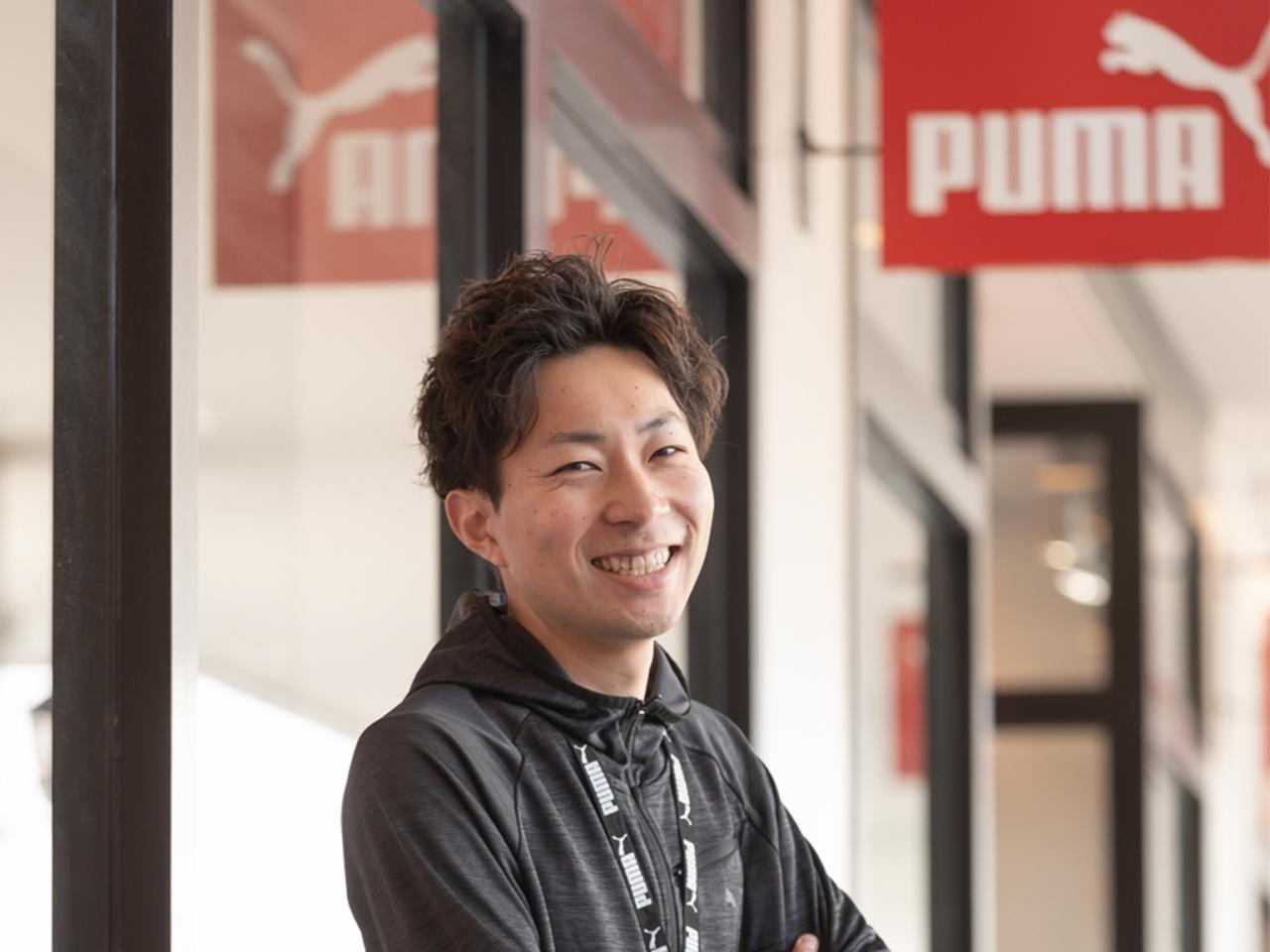 Shin became Store Manager of the PUMA Outlet Nagashima 3 years ago. In the beginning, he struggled to pursue sales objectives and failed to hit the target. This changed, as he started to have more discussions around areas of improvements with his team and shared more product information with them. Shin says that he became confident with his responsibilities only recently. Now he would like to broaden his view to become an Area Manager, managing multiple stores.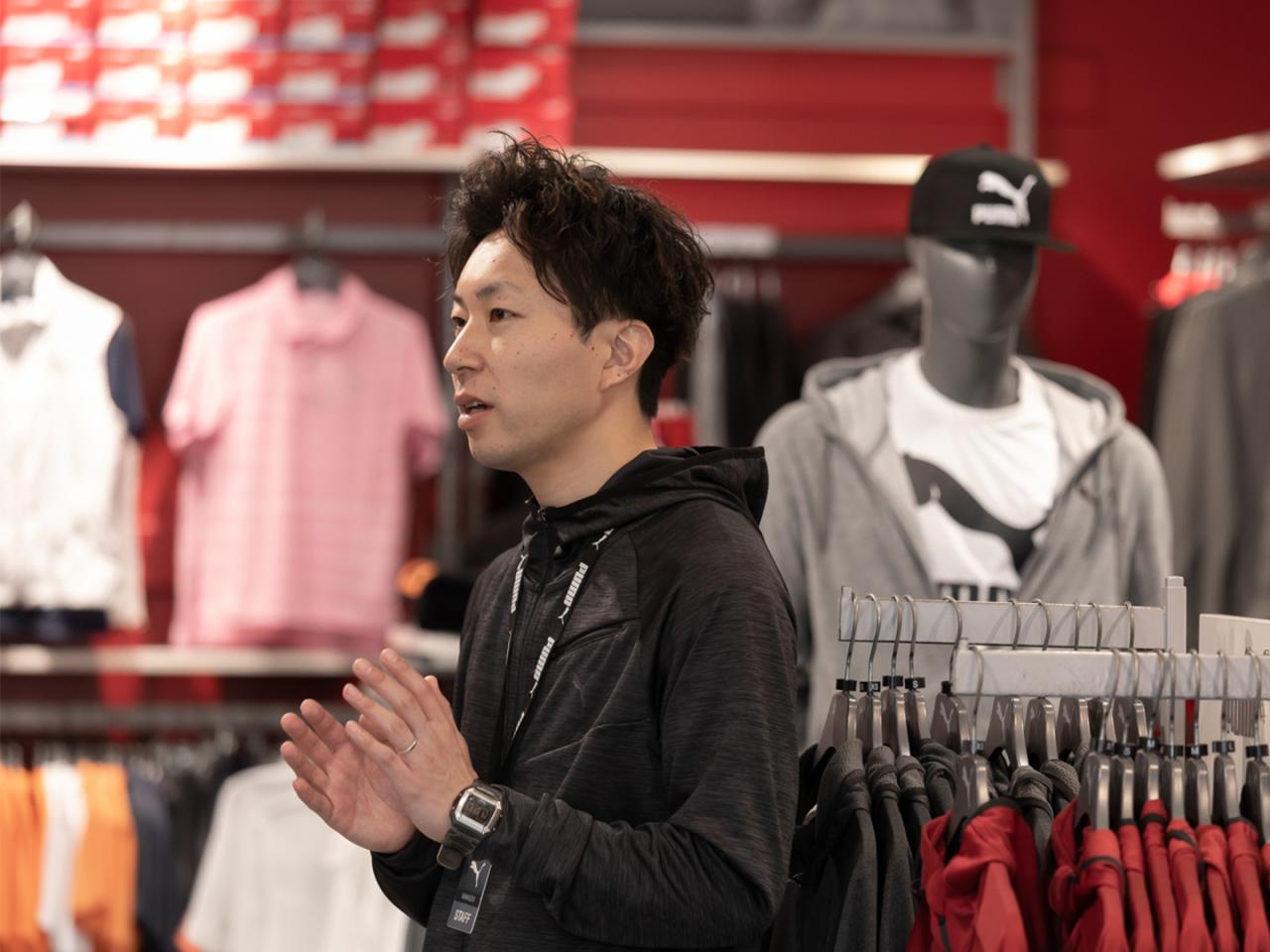 HOW ARE NEW MEMBERS DOING?
"We have multiple new members at our store. Each of them make unique contributions with a positive impact on others. I learn from them as well and they are inspiring in that sense. I would like to continue to support their learning process."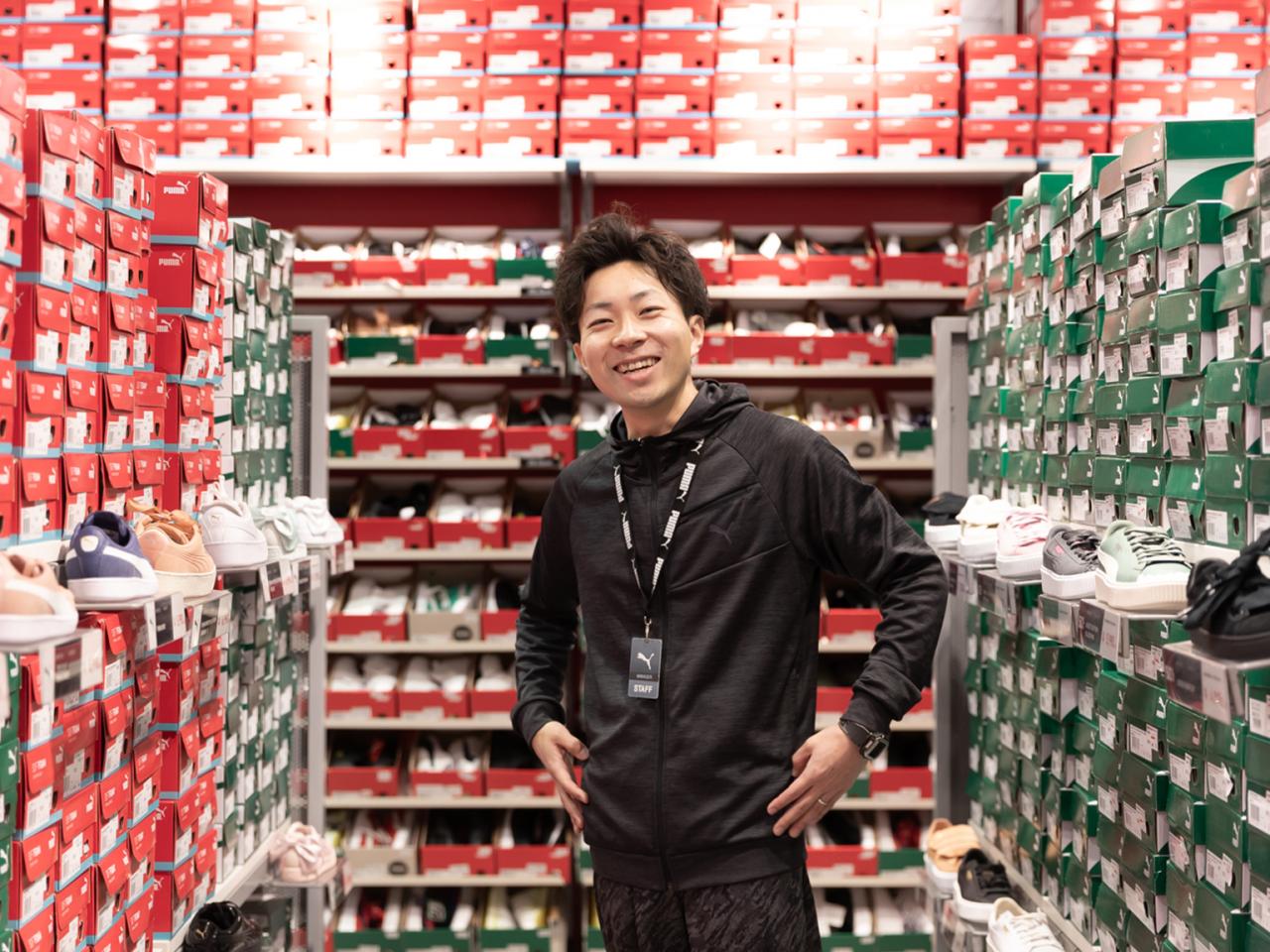 WHAT WOULD YOU LIKE TO SAY TO NEW JOINERS?
"We are all different. I always try to develop individual strength and cover weaknesses as a team. I want to create a workplace where everyone can have confidence in their work. What I am looking for is each team member's growth."