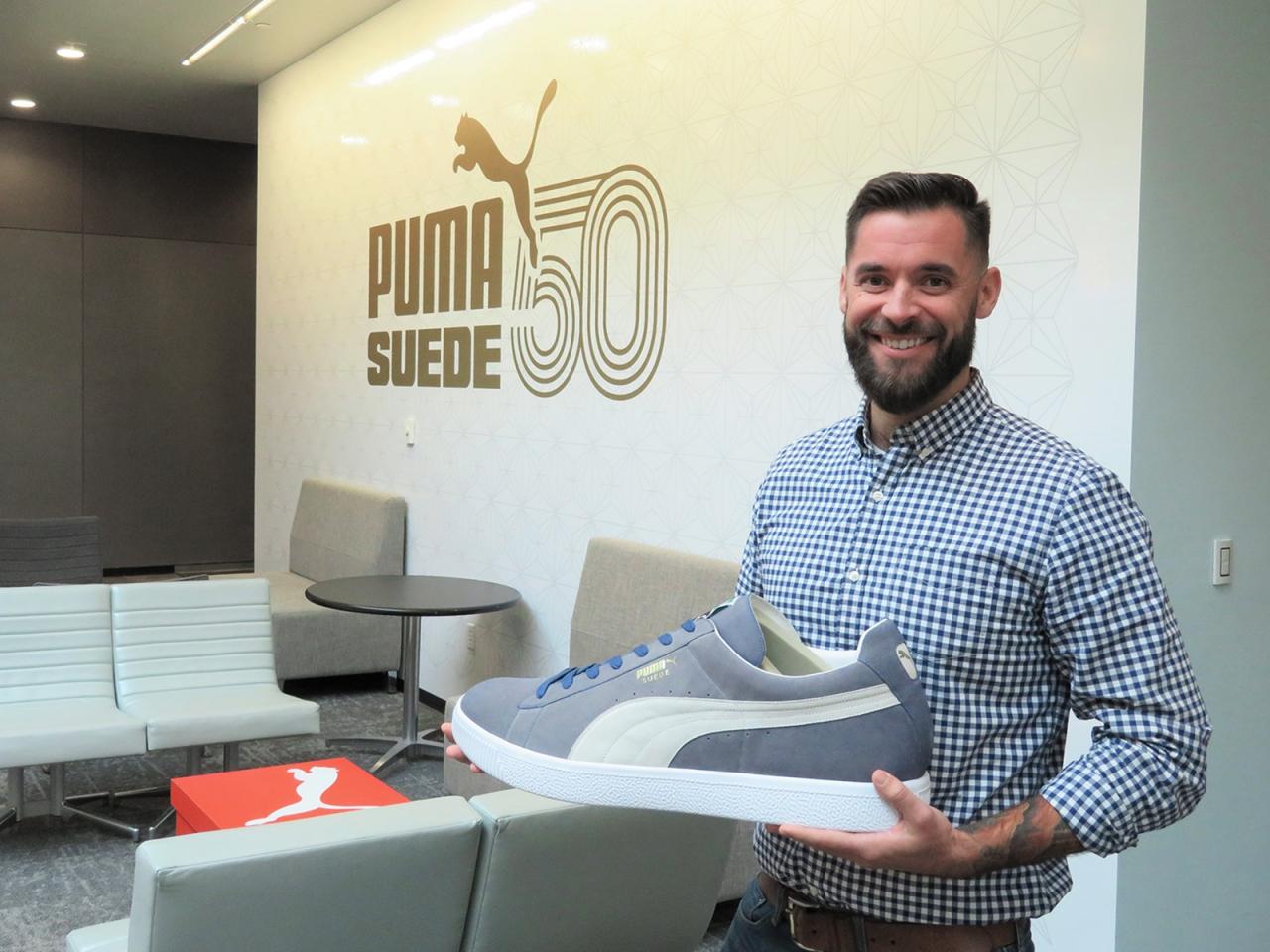 CAREER DEVELOPMENT
The Journey is the Destination
Mike Pray, Senior Manager of Ecommerce Operations, embarked on his career journey with PUMA in 2007. Empowered by new challenges, Mike has deftly navigated at least 5 position changes with PUMA since then. Who better to discuss the secrets to effective personal development and career growth than someone who has been with PUMA for more than 10 years?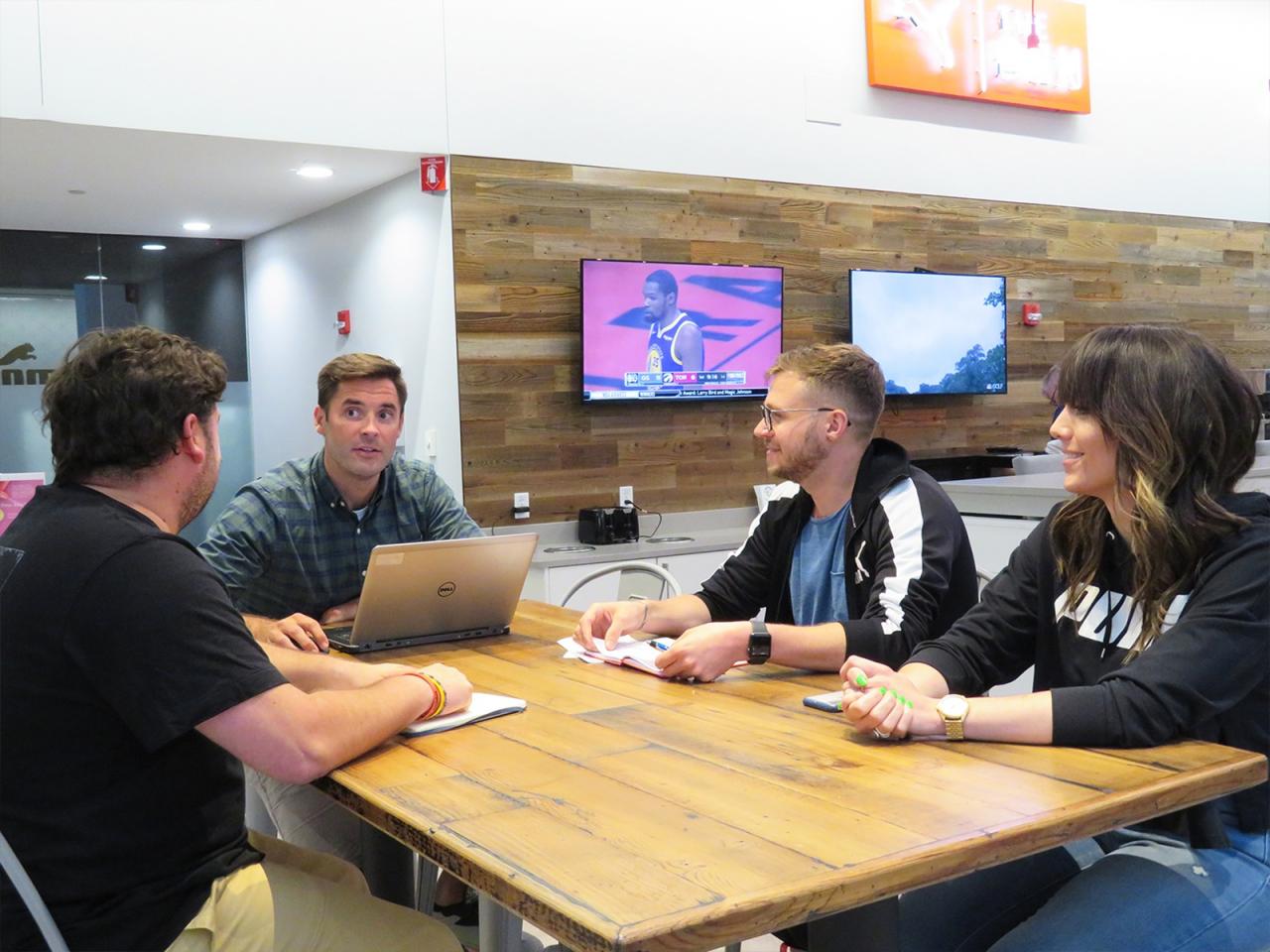 1. So Mike, What is your secret weapon for managing position changes?
To start, each position change has been initiated by me. This means I'm never wondering where I'm going or how I got there. In this way I'm able to drive my career journey with confidence. Pursuing the work you want gives you an edge over the competition. Continuing my education has also given me the assurance I need to advance. It's helped me develop into the best version of myself. When I'm overseeing a new team, I use the positive skills I've learned from leaders in the past and combine them with my own personal management techniques. 
2. What type of continuing education have you pursued?
Originally I studied Fine Arts at Bridgewater State College, in Bridgewater MA. After 10 years or so in the industry, I enrolled in a Masters program for Operations & Project Management.  The Fine Arts background has given me an unusual perspective in the world of Ecommerce and Management.
Changes happen in life- it is how you respond to those changes that reveal your strengths and weaknesses. This philosophy allows me to continue to grow as a manager
MIKE PRAY
SENIOR MANAGER OF ECOMMERCE OPERATIONS
3. Have you had a chance to lead teams from different backgrounds?
I was lucky enough to be in a number of leadership positions early in life - captain of my high school swim team, manager of pizza shop while in college, and a community leader within my neighborhood. These experiences helped me learn to set an appropriate example to others, to be fair and respectful, to communicate well, to accept assistance, and to offer support to those in need.  
Then in March of 2019, I was given the opportunity to travel abroad to Singapore to help lead the South East Asia Ecommerce team. To spend three weeks getting hands - on experience with another region's Ecommerce team and their business was a great honor. The best part is that is that it was a simple reminder - no matter how near or far, we are all part of the same PUMA Family.
4. What are your best tips for leading/building a successful team?
Above all - facilitate open and honest communication. This makes you faster. Then make sure to have clear expectations and set proper goals. Being consistent and predictable creates an environment that allows the team to thrive.
5. What has helped you to manage the changes so seamlessly throughout this journey?
Well, I strive to be flexible. Changes happen in life- it is how you respond to those changes that reveal your strengths and weaknesses. This philosophy allows me to continue to grow as a manager. Additionally, athletics continue to be a huge part of my life. The same drive that pushes me to the next level at the gym translates to my work, helping me to meet and exceed my goals. Every position change is just one important turn in the marathon of life. When you look at it that way your journey is your destination.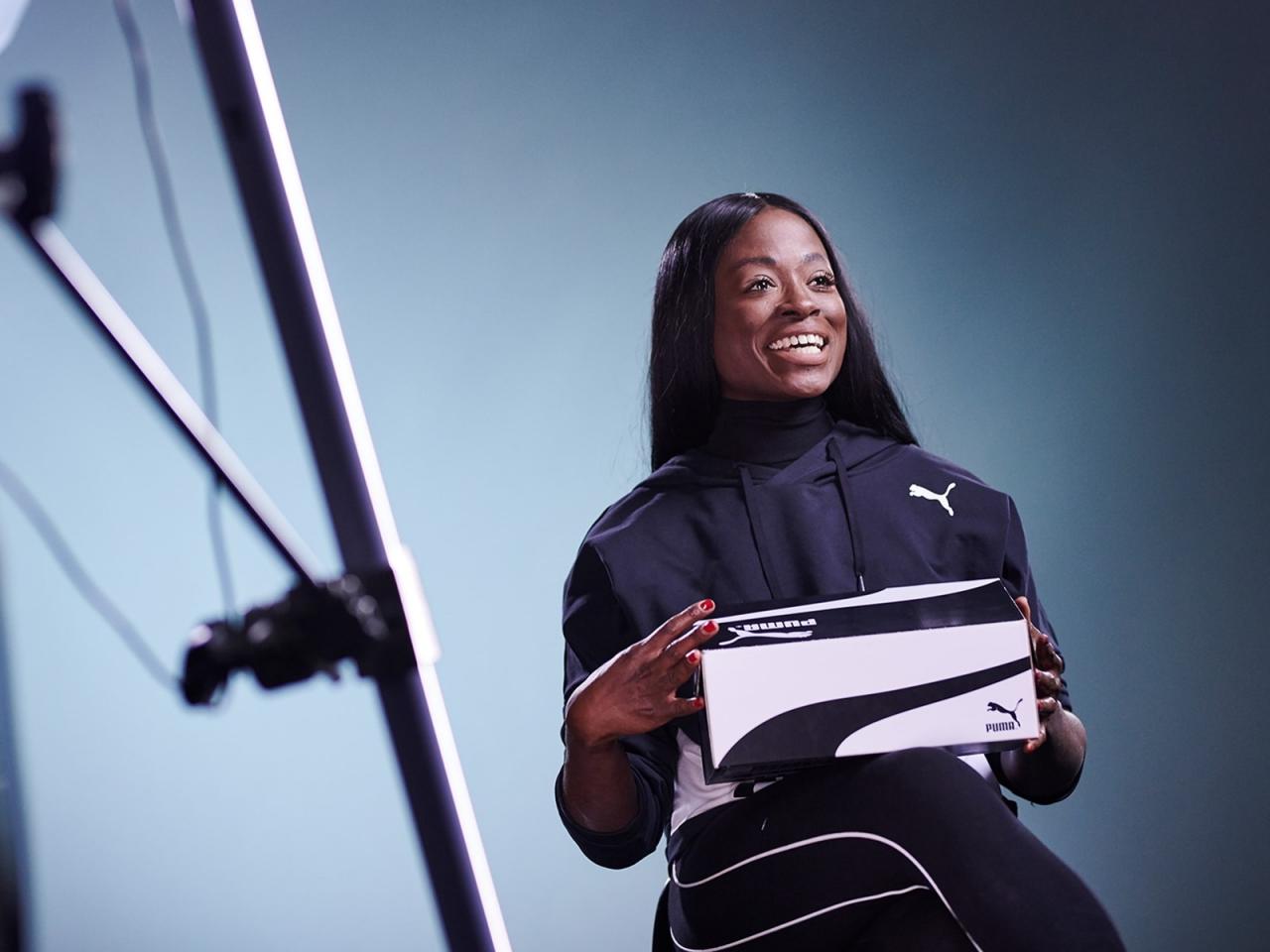 UNBOXING YOUR CAREER
Want to know more about other PUMA employees? Mike Pray shared his experiences with us, see what others have to say.
Careers aren't about ladder climbing. They are a personal journey, where you find your energy by developing new skills and discover how to make your job a meaningful part of your life. Get inspired and get to know the best tips and insights from our employees.
TUNE IN