Überschrift muss dunkel sein (Hero-Element)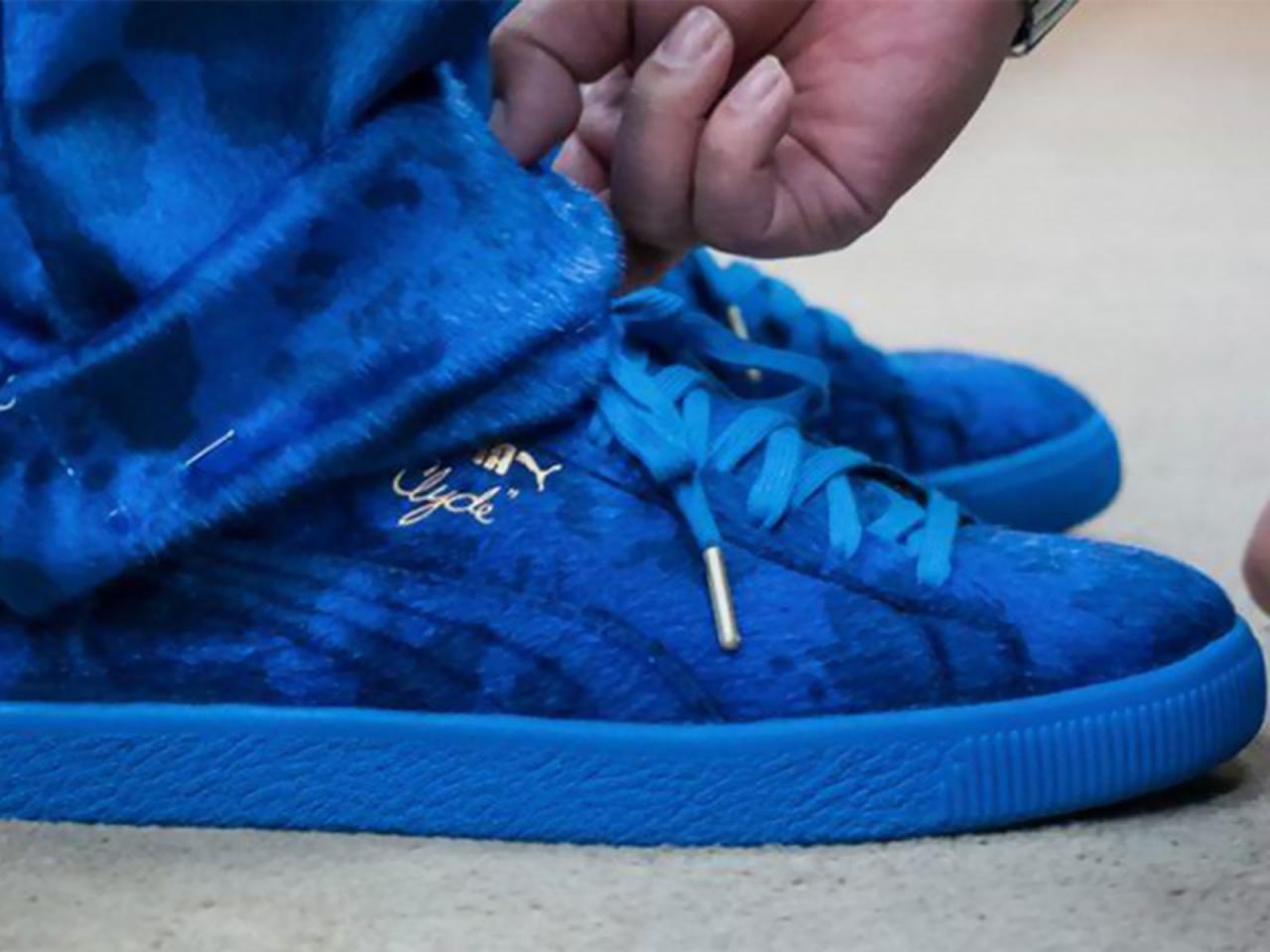 The man is Walt Frazier, better known as "Clyde", one of the greatest points guards in the NBA history. He led his team, the New York Knicks, to their only two NBA Championship titles in 1970 and 1973. He played 825 NBA games, scored 15,581 career points and was named NBA All Star – seven times.
However, he is one of the few top athletes whose lifestyle has become more extraordinary than his statistics, the New York Times once said about him. For millions of basketball fans, Frazier has simply been the epitome of "cool". He was admired for his style and his flair, on and off the court and soon became one of the 1970s fashion icons, regularly featured in the "Best Dressed Jock" list of Esquire Magazine or even in the "10 Sexiest Athletes" list.
Getting on those lists was quite pricy and rumor has it that during his first season at the Knicks, he spent over 10,000$ of his 25,000$ salary on clothes – a true "shopaholic". "Looking sharp has always been important to me," he says. "At the beginning of my professional career, I wasn't really meeting the expectations, and I thought if I can't play well enough, at least I want to look good." But even after his career took off, he never stopped to wallow in his only vice.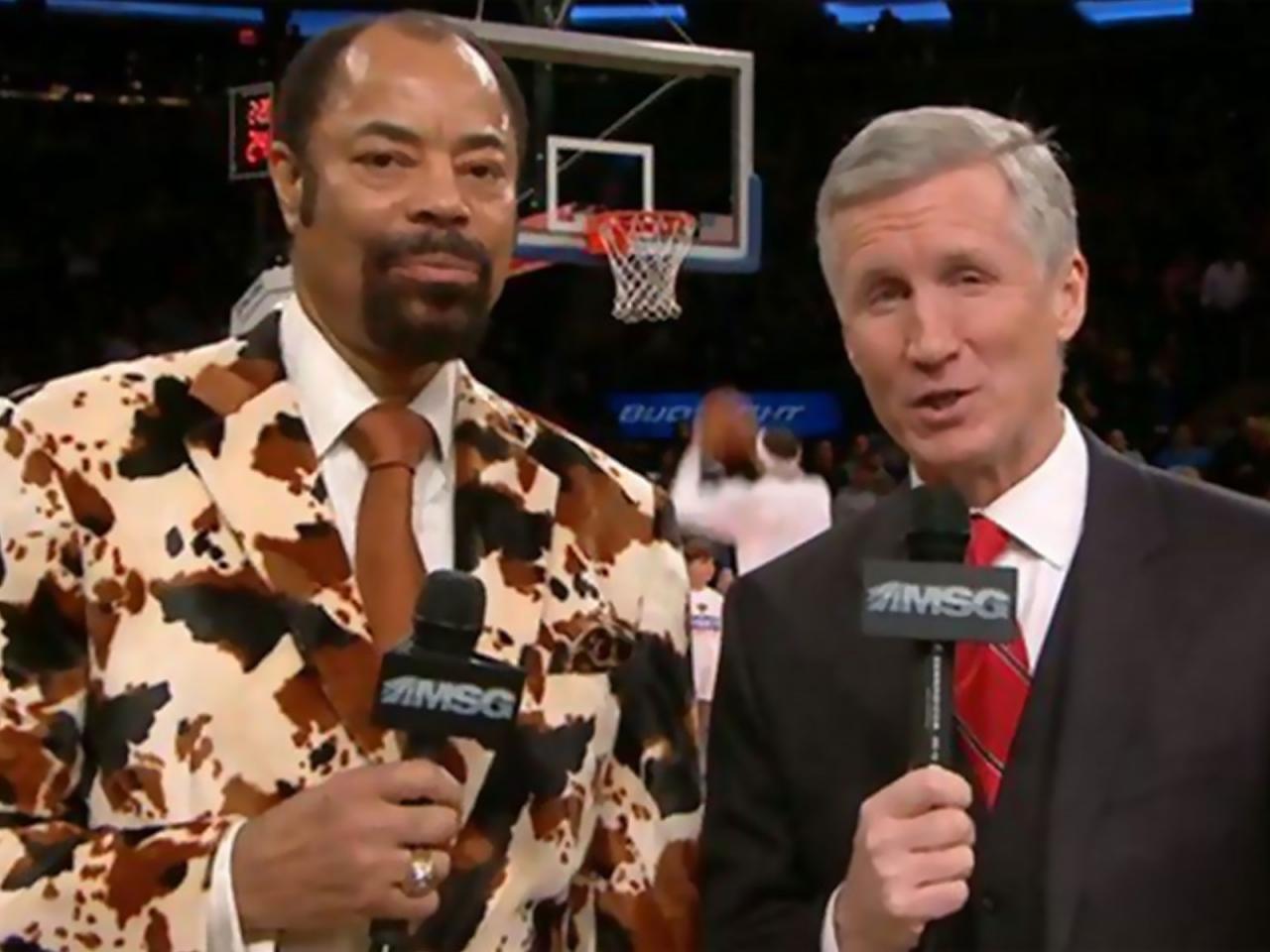 Two stories tell about how the shy boy from Atlanta became "Clyde" and both are part of the legend:
The first one is that he was named after Clyde from the crime duo 'Bonnie and Clyde', known for numerous bank robberies, because of his sneaky game and ability to make fast steals.
The second story, which Frazier loves to tell, is quite epic: "In 1967, my team lost in Baltimore and I went shopping afterwards. I bought a wide-brim hat, a fedora hat from the Italian brand Borsalino in brown velour. At that time, nobody was wearing that style, so I was mocked by the entire team. I felt ridiculous at first and never wanted to wear it again." Ironically, two weeks later, the movie "Bonnie & Clyde" came out and Warren Beatty, starring as Clyde, wore exactly the same hat. Overnight, "Clyde" became synonymous for Frazier's style, both in the way he dressed and the way he played on court.
"SHOW ME SOMETHING THAT NO ONE WOULD WEAR"
Who else other than "Clyde" deserved to be the first athlete to have a shoe named after him? "Long before the Jordan, there was the Clyde", he says jokingly. When PUMA approached him in 1973, Frazier had never heard of the brand before. Nevertheless, the offer was attractive: "They offered me 5,000 US-Dollars and all the shoes I wanted!"
Plus the possibility to create the perfect shoe to serve his needs. Clyde worked with the designers to come up with a lighter shoe that would give him the support and flexibility he needed to perform his signature moves. During the conception phase, Frazier wore different "Clydes" for every match, all in different color combinations but always in suede, which forged his image as a fashion icon. At a time where most basketball players wore simple high top Basketball shoes, "Clyde" obviously stood out.
Today, at the age of 72, "Clyde" has still not retired. He has been working as a TV commentator for all New York Knicks games for the last  25 years and his fans are all agog before the tip-off: "What is he gonna wear this time?" It's not just his pinpoint analyses or witty comments that are appreciated, but also his extravagant suits, for which he personally picks the fabrics in Manhattan's garment district. "Show me something that no one would wear", he will often ask the vendor. He loves to combine different colors, patterns and textures, which his trusted tailor than transforms into his signature look. The most iconic is his "cow suit", but his closet counts hundreds, if not thousands of different models.