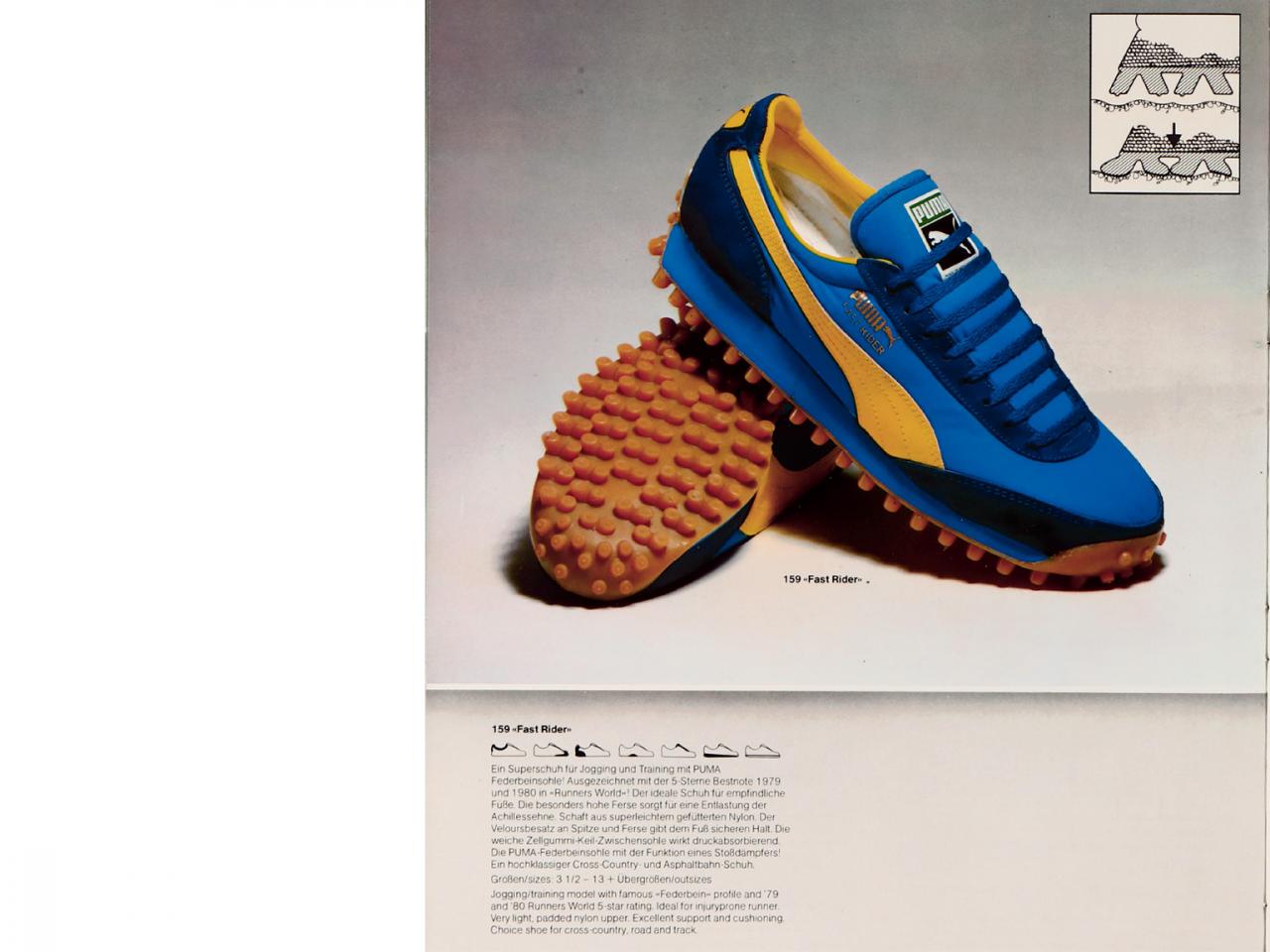 THE ORIGINS
The Fast Rider was developed by the son of founder Rudolf Dassler, Armin A. Dassler, in 1980. Originally a jogging shoe, it was designed with the famous "Federbein" sole, known for its cushioning properties.
"The "Fast Rider", a milestone in PUMA sports shoe development, was developed by shoe technician Armin Dassler, who implemented the ingenious idea for the PUMA "Federbein" sole in a jogging shoe." 
MR. PUMA HELMUT FISCHER
"THE IDEAL SHOE FOR CROSS-COUNTRY AND ROAD RUNNING"
PUMA's first jogging shoe picked up the trend from the USA. The sole suspension was developed to allow running on the road.  

The original catalogues list it as:
A brand-new shoe for jogging and training, with famous "Federbein" sole. Ideal for injury-prone runners. Special high heel to reduce strain on Achilles tendon. Upper: In superlight padded nylon. Excellent air circulation. Suede leather reinforcement on toe and heel give a secure hold. Base: The soft cellular rubber midsole wedge absorbs pressure. The PUMA "Federbein" sole acts like a shock absorber. These technical features make the Fast Rider the ideal shoe for cross-country and road running alike.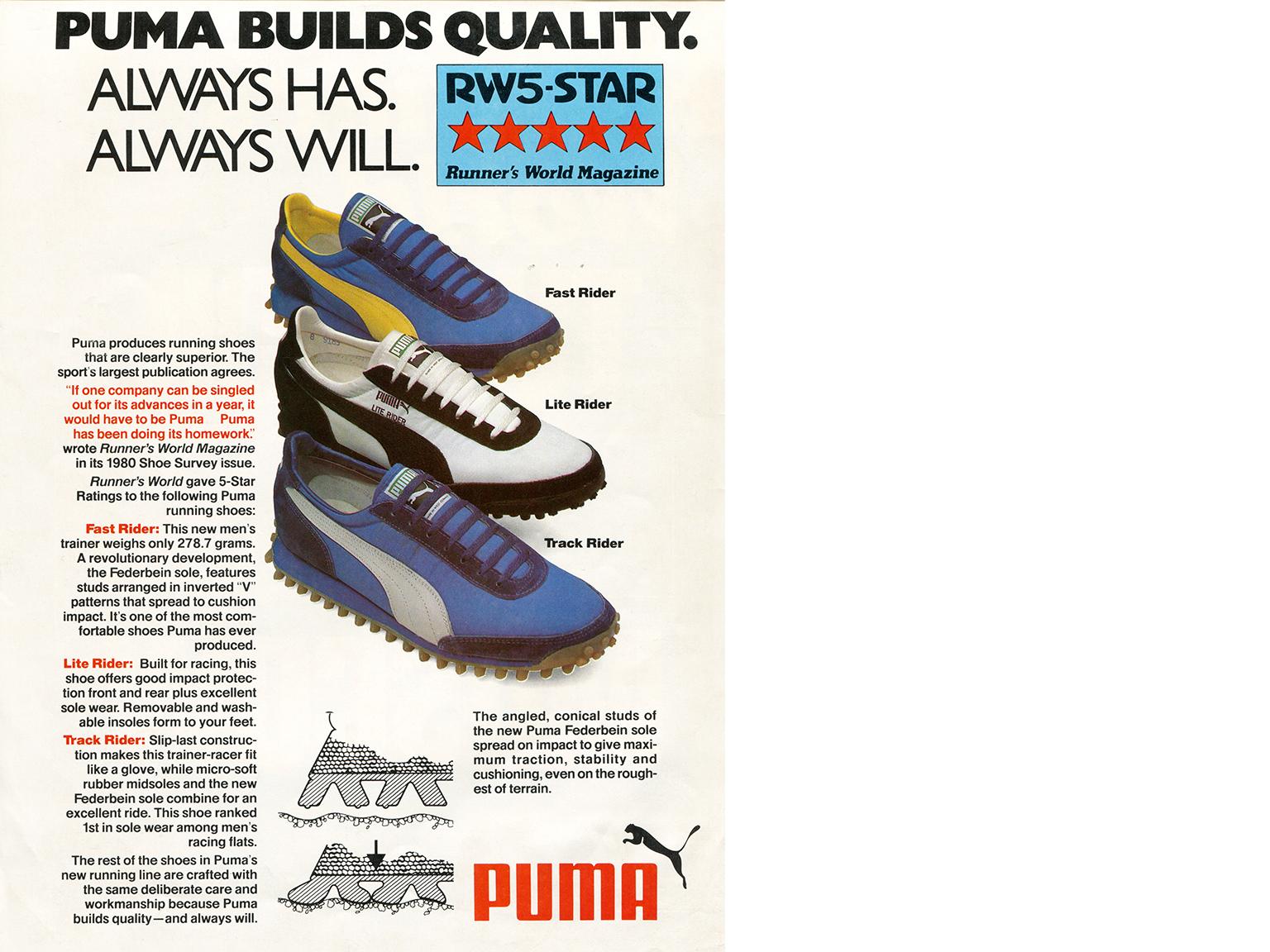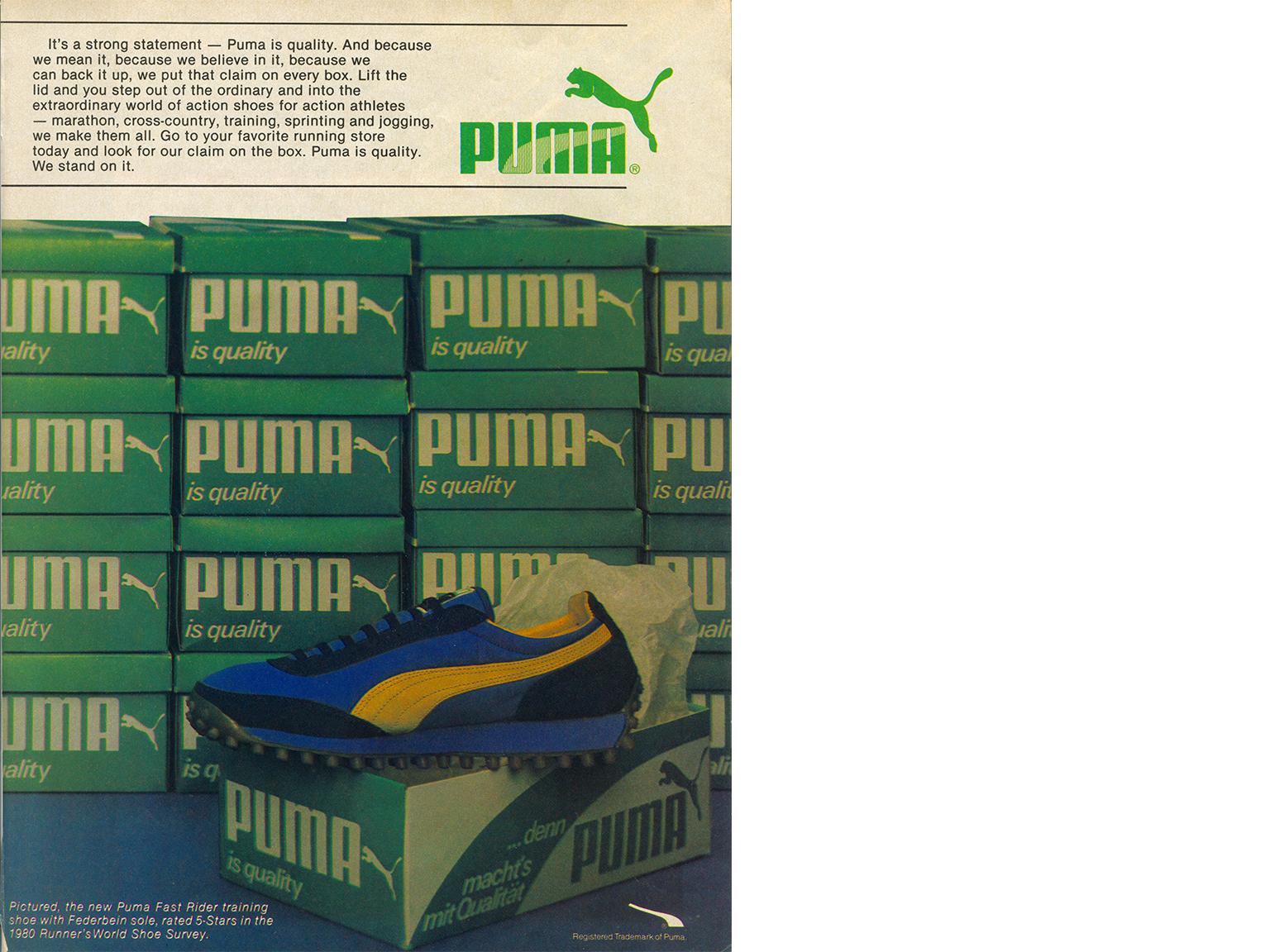 FUTURE RIDER & STYLE RIDER
The Fast Rider, leading the PUMA Rider family and one of the most comfortable running shoes, had its great renaissance in 2019. The Fast Rider became the Future Rider and the Style Rider, telling the success story of the famous "Federbein" sole in a modern streetstyle language with a corrugated outsole inspired by the original conical studs. For the Future Rider and Style Rider, PUMA merged the best of the past and the future into futro silhouettes with a newly developed Rider foam for extra comfort, bold materials and playful '80s color blocking. Debuting in a series of vibrant colors and playful silhouettes, the shoe became an instant streetwear classic.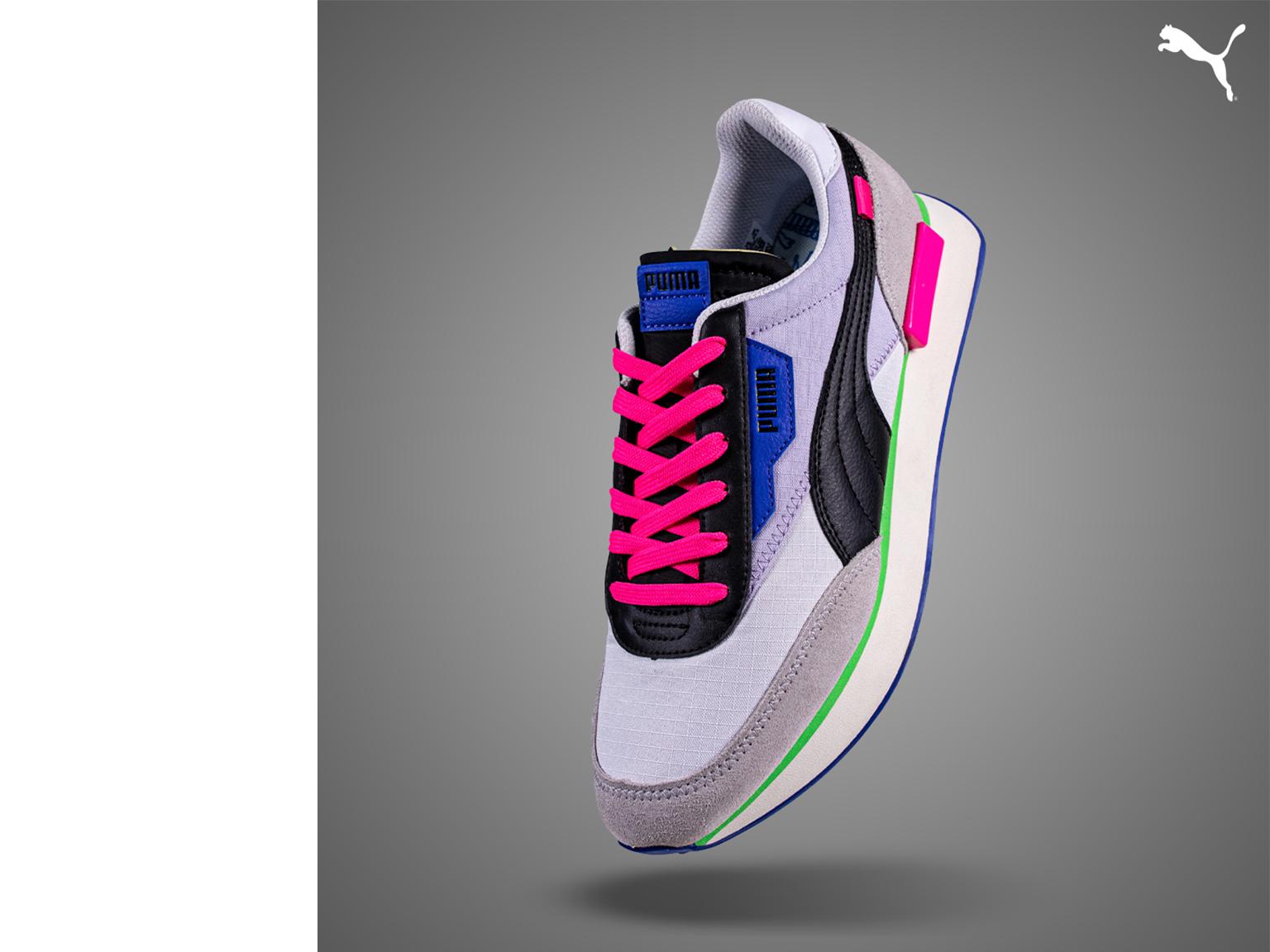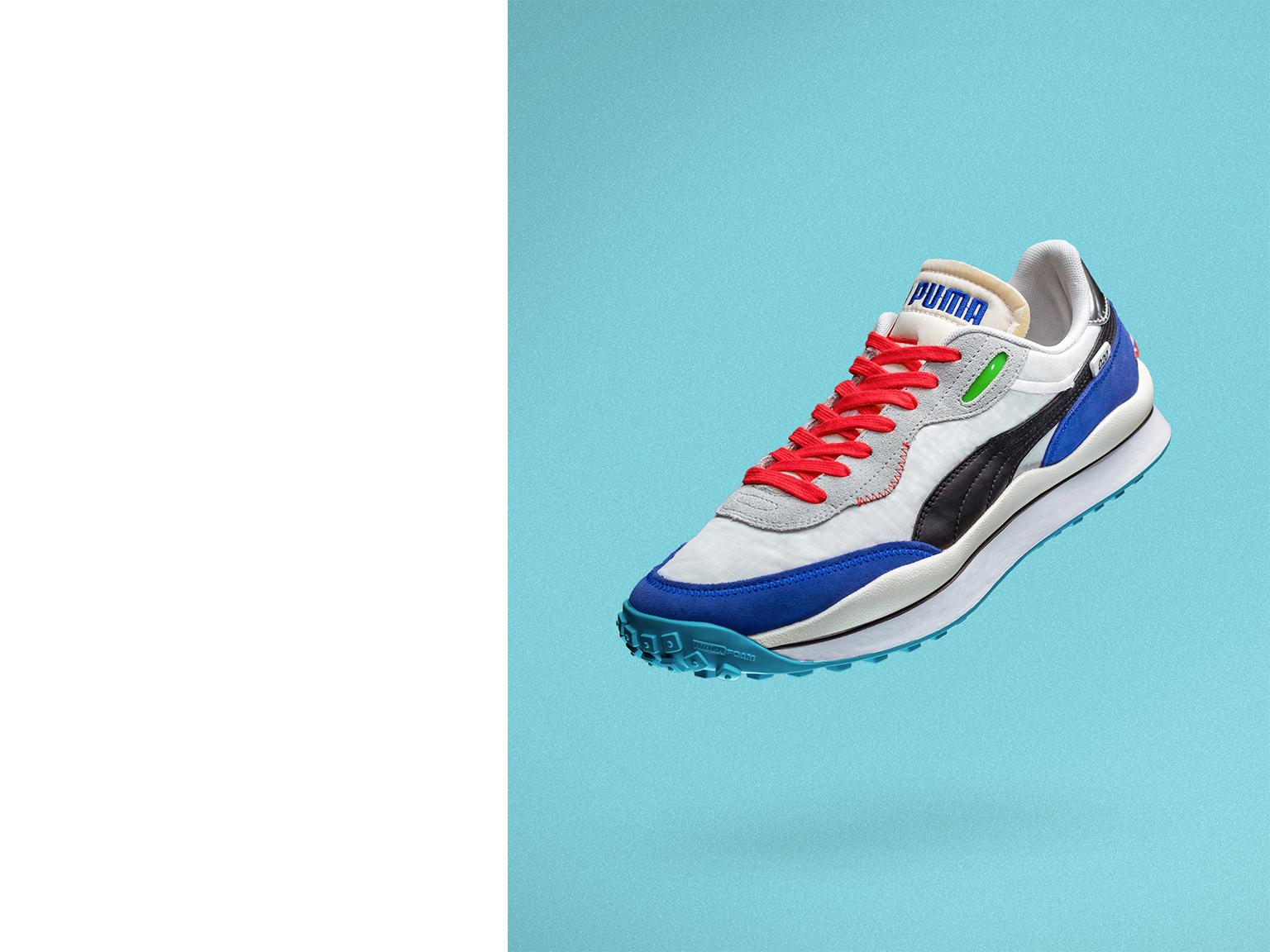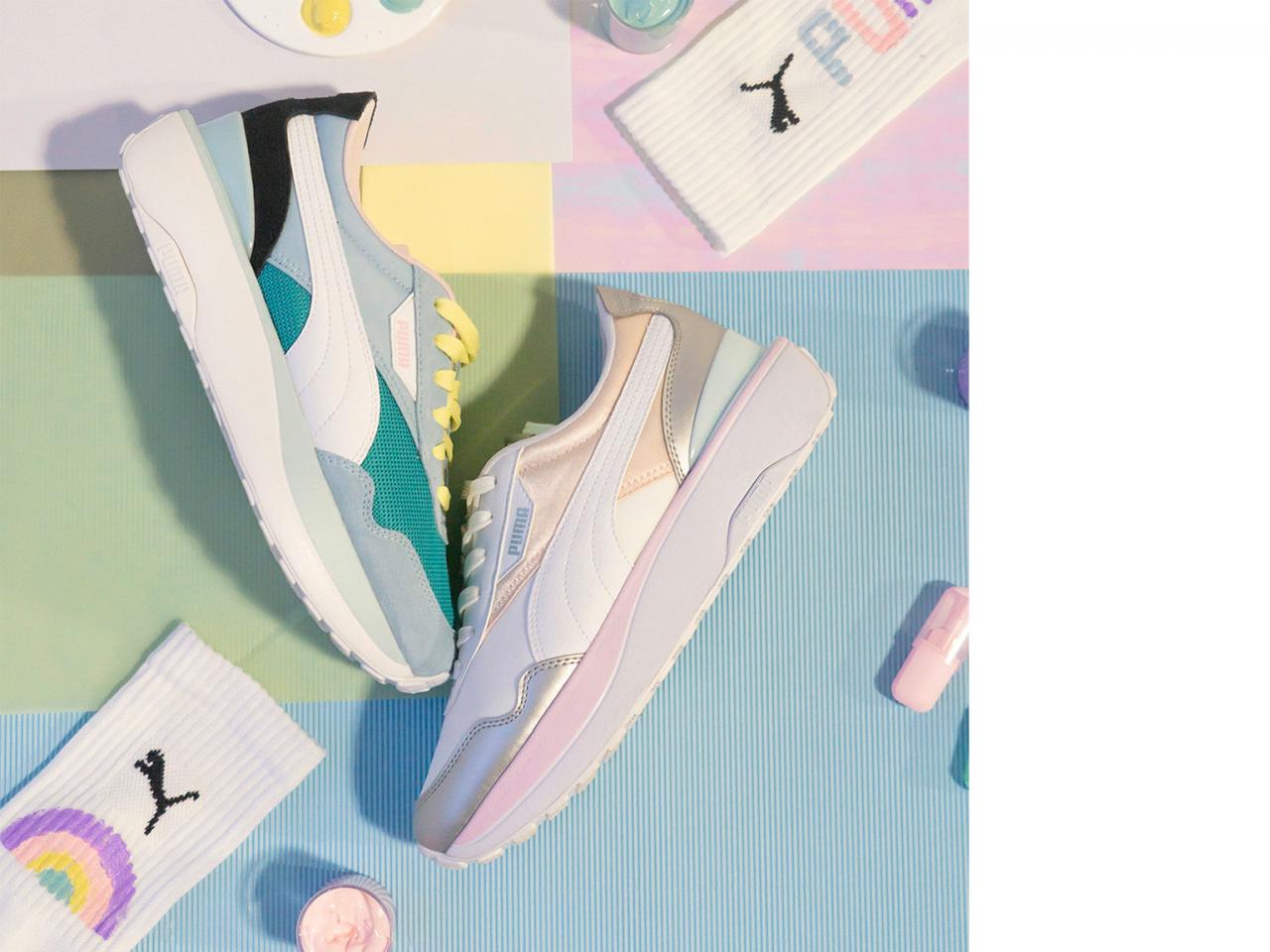 MILE RIDER & CRUISE RIDER
In 2020, two female driven styles joined the Rider family: the Mile Rider and the Cruise Rider, adding height, style, and feminine touches to the classic silhouette.  

The comfortable midsole and iconic Federbein sole make the Rider family a PUMA classic. The Rider franchise will continue to evolve and grow over the next seasons.