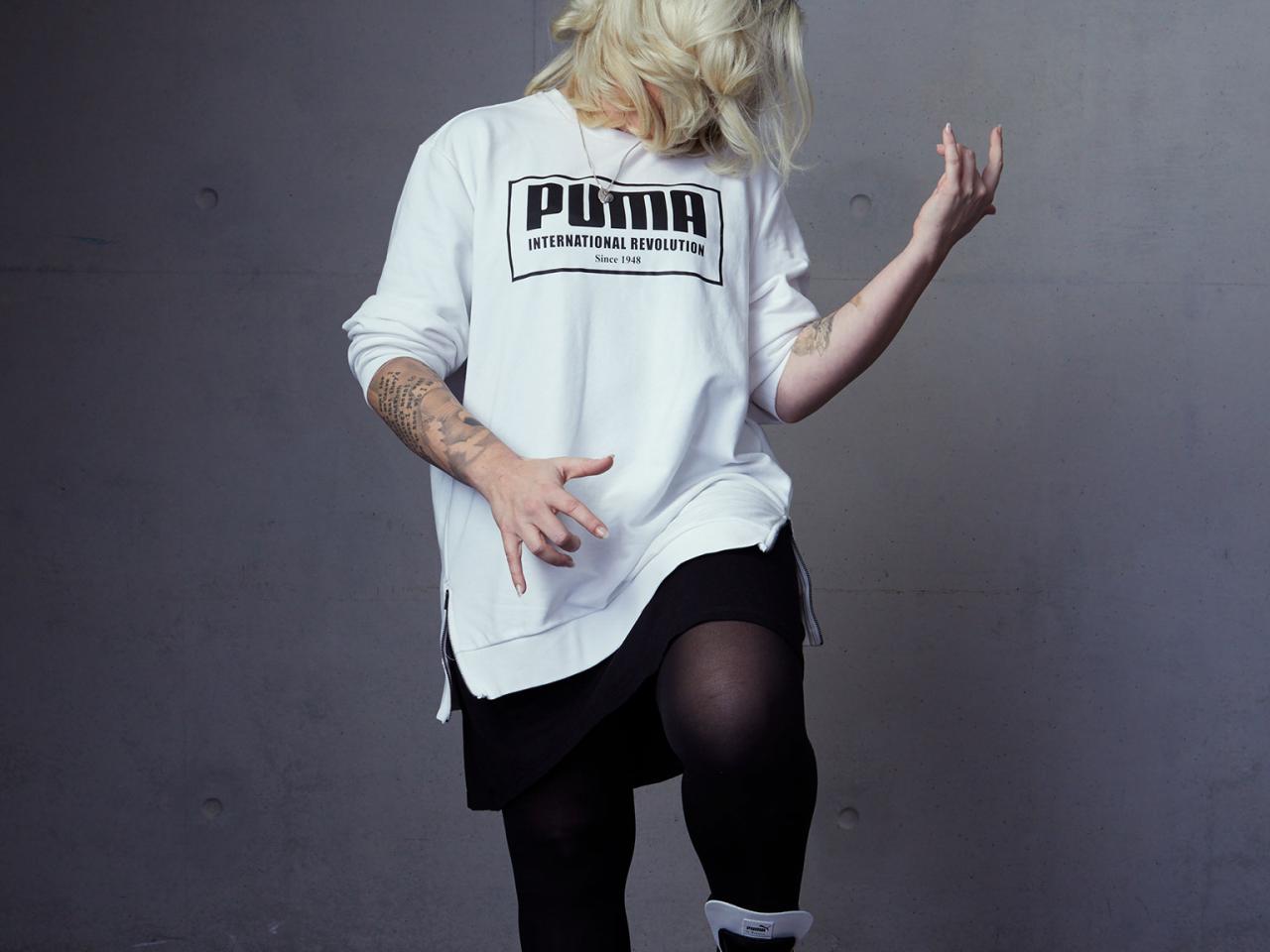 Known for her "rock chick" image even then, Steph says that the PUMA apparel defined hip street wear style for girls at that time. Driven more and more to combine her business savvy with her interest in sports style, she discovered a traineeship opportunity at PUMA not far from Nuremberg. As the traineeship got underway, she became devoted to the PUMA brand, not just apparel, footwear as well - especially the PUMA Avanti and PUMA917. In the end Steph changed her path, exchanging her business school education for a Bachelor of Trade and Commerce under the watchful eyes of the PUMA Retail Team in Herzogenaurach.
Moving quickly through the ranks Steph was eventually promoted to her current position of Senior Brand Center Manager. Flexible and committed, Steph focuses on various projects both at home and abroad. These projects include all the branding inside PUMA Headquarters and the coordination of PUMA's 360 meetings. These 360 events occur twice a year and involve PUMA's staff from all around the globe.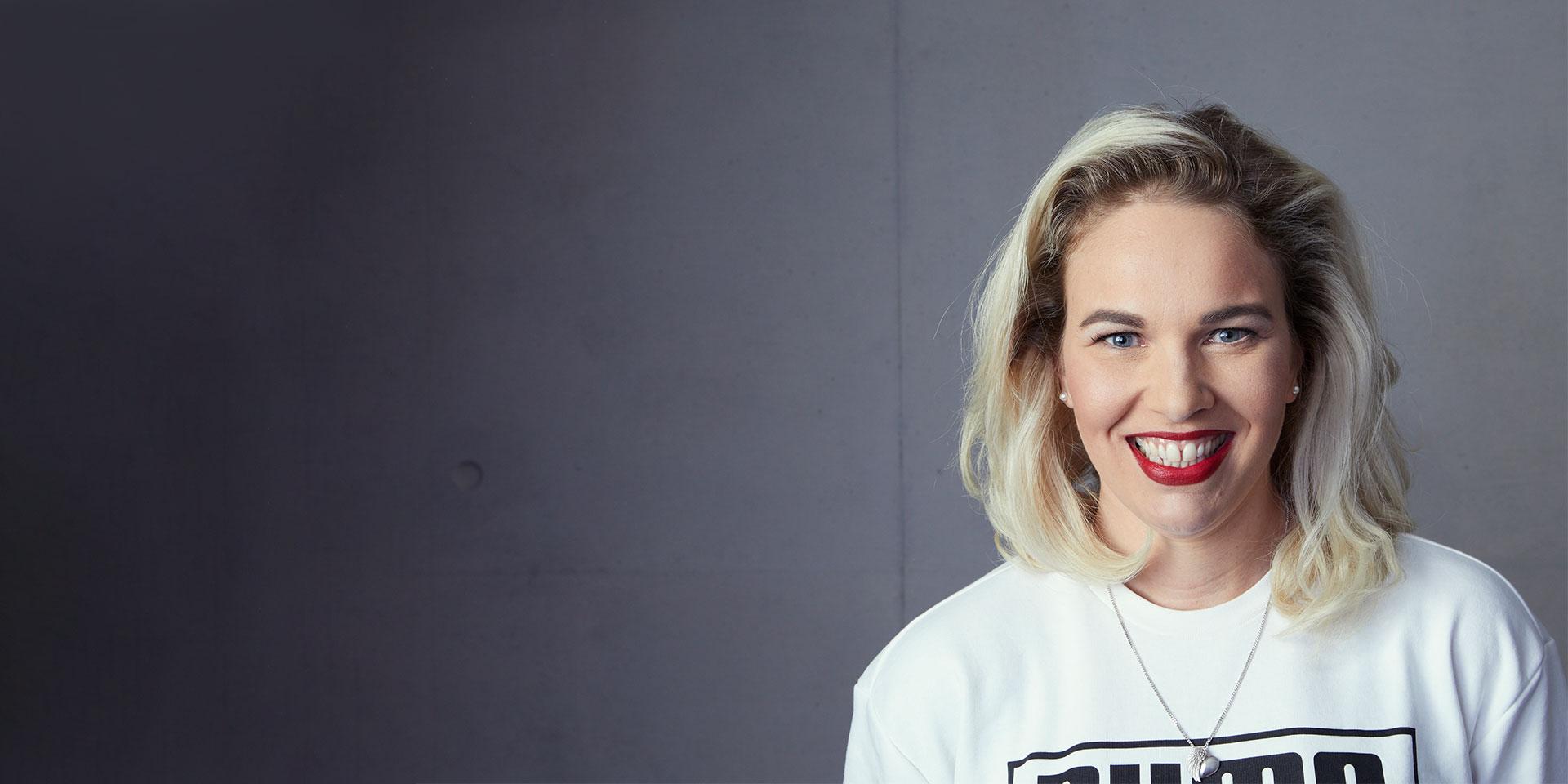 It is beautiful to get to feel the spirit of PUMA all over the globe.
STEPHANIE PERL
TEAMHEAD SHOWROOM & EVENT MANAGEMENT
Overall though, she thinks of the new PUMA store in Herzogenaurach as her baby - its opening was one of the highlights of her career. As far as her work life is concerned it's obvious that for Steph, it's all about the people. She talks about the wonder of learning from PUMA's marketing veteran, Helmut Fischer, and gushes about the brilliant team and longtime friendships she's maintained with the employees in Berlin. "Every time I've gotten to work at the flagship store in Berlin, it's something special. The group dynamic there is unbelievably inclusive."