CENTRAL IN KIEV
PUMA Ukraine is located in the IQ business center in the Pechersk district of Kiev. Here unique architecture and sophisticated content meet high technology and efficiency. Our 560-square meter office building overlooks the beautiful Kiev skyline. PUMA's offices are located on the 11th floor. Windows stretch around the perimeter, offering a breathtaking view of the Kiev-Pechersk Lavra and the Motherland-Mother Monument.
An open floor plan concept is modeled throughout, creating a vibrant and energetic atmosphere that is felt by all. The building contains an office lounge and business center dining area. In addition, our employees have the benefit of sports training facilities, a bank branch, a post office, a coffee shop and a botanical garden within a 10-minute walk.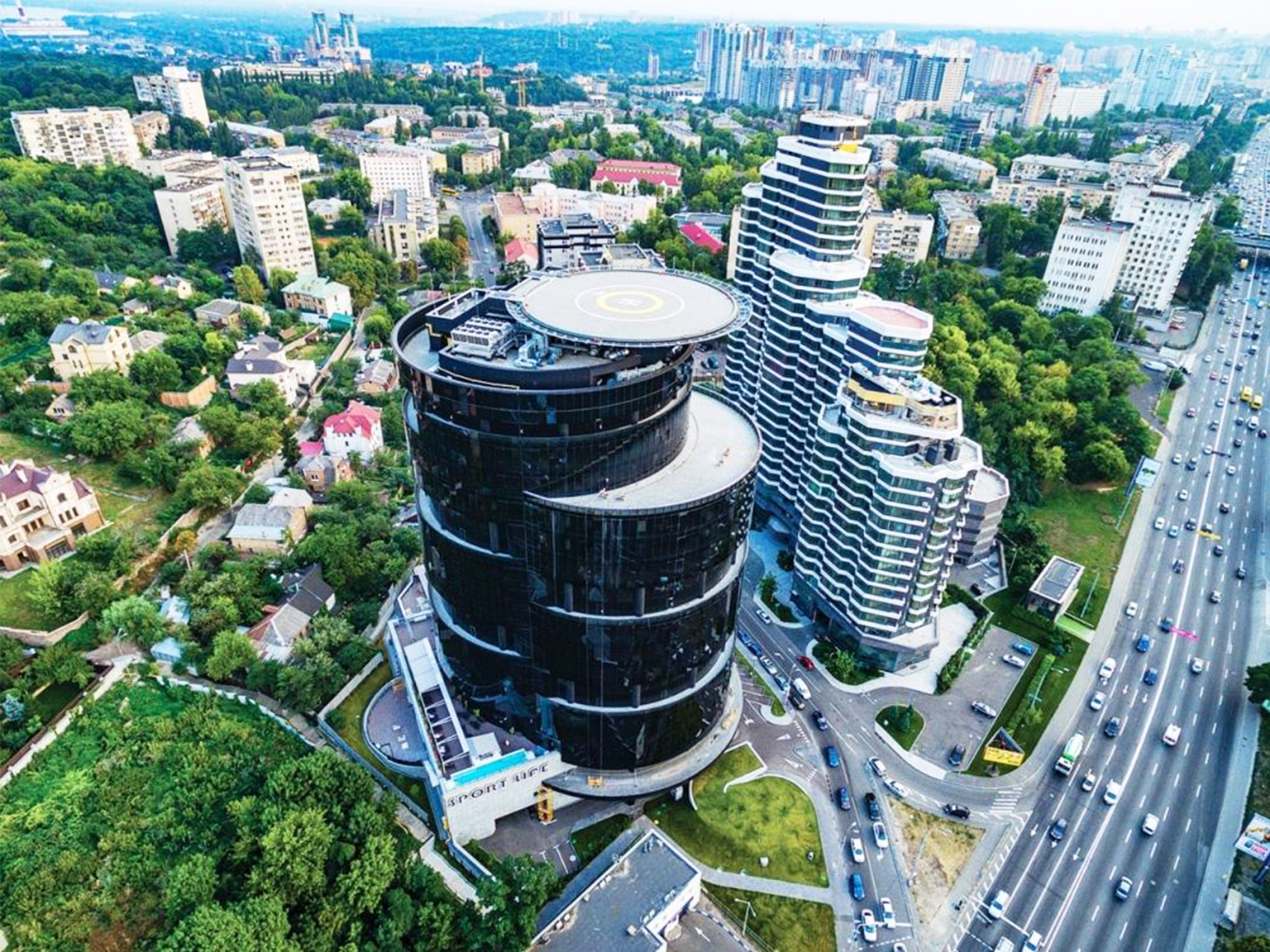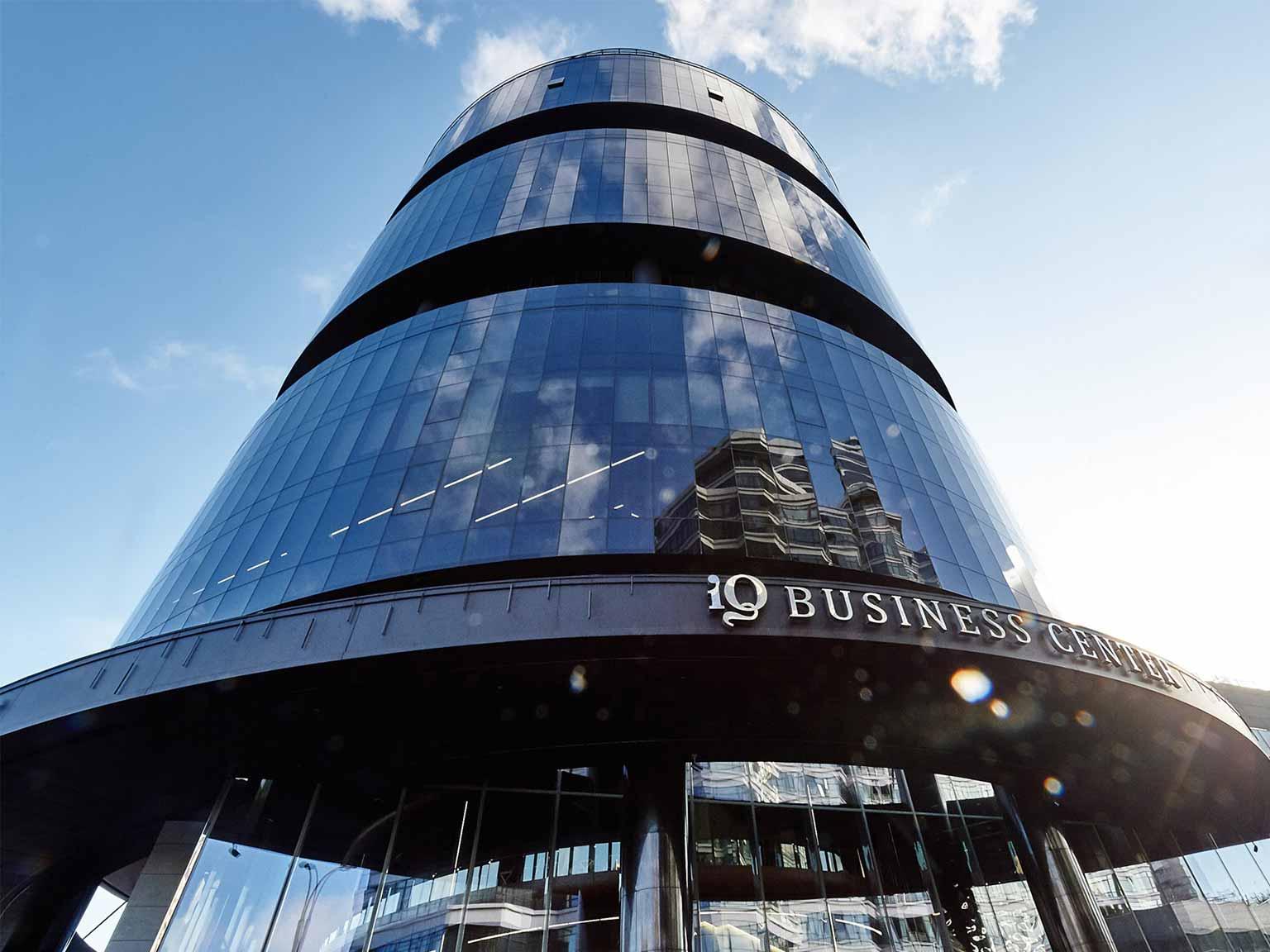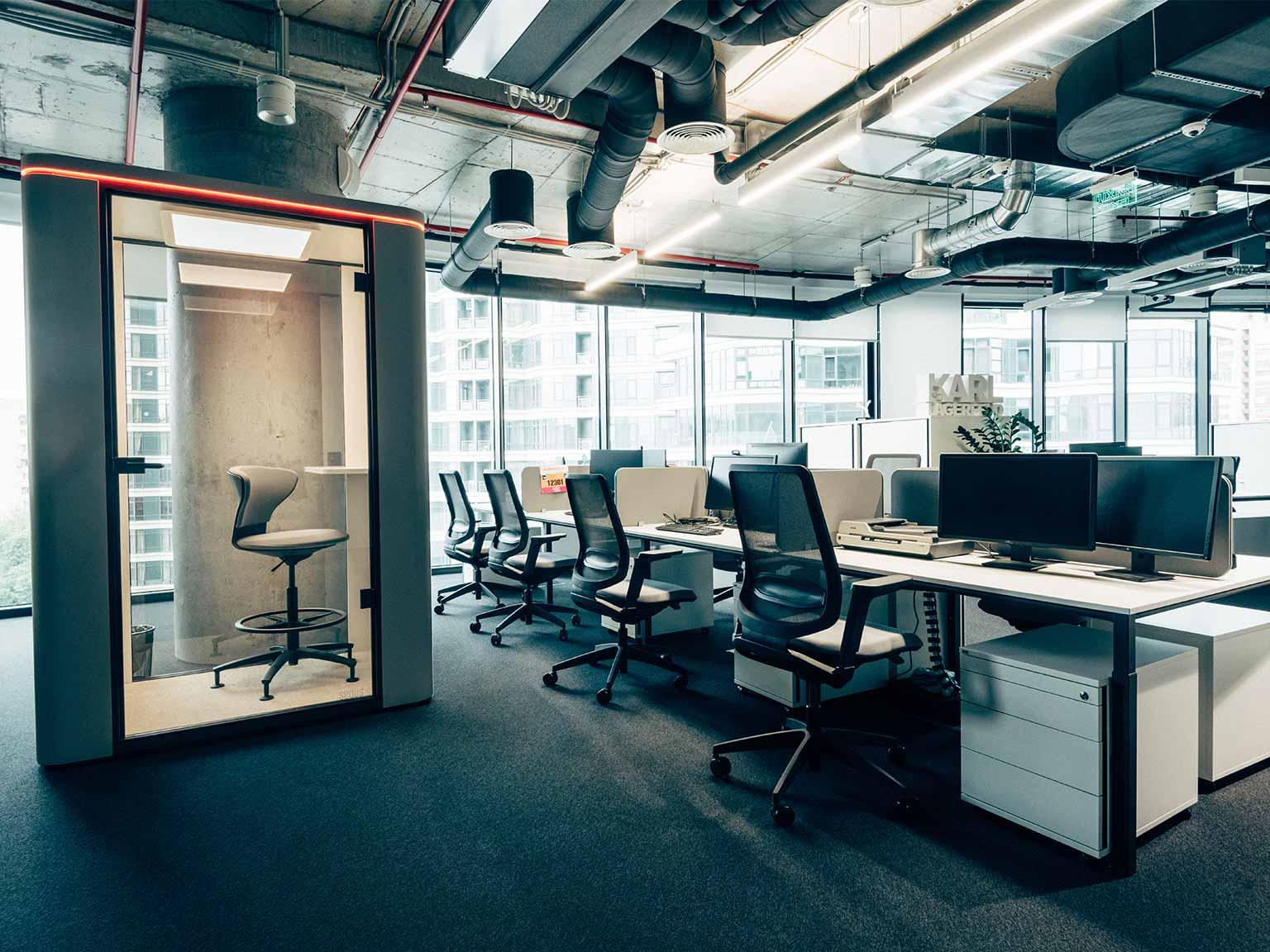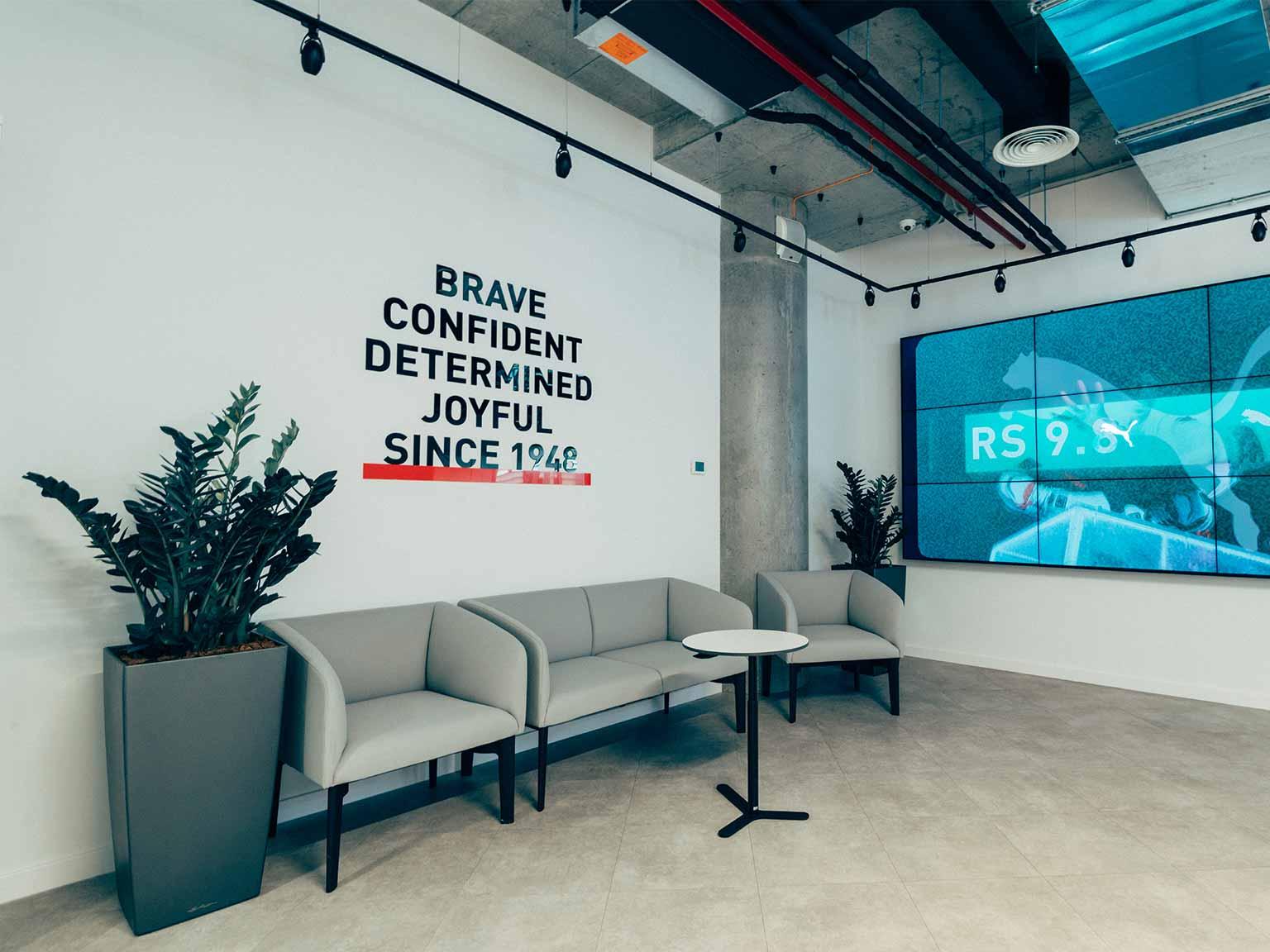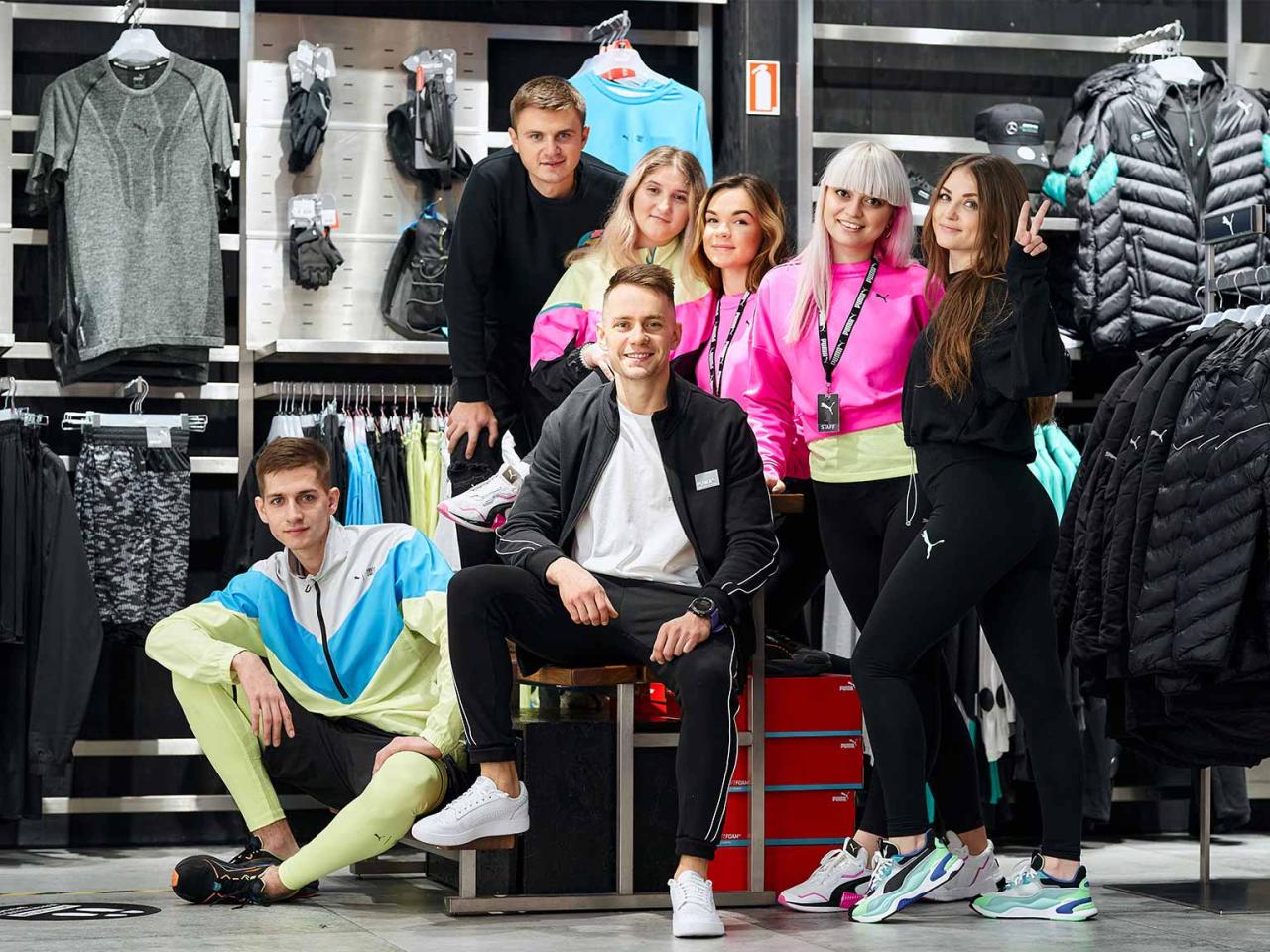 COMING TOGETHER AT PUMA UKRAINE
Our commitment to team spirit and our passion for our products has resulted in recognizable growth and development in the Ukrainian retail market as well as growth in e-commerce and other wholesale channels.
Currently there are 31 stores in Ukraine's largest cities, including Kiev, Kharkiv, Lviv, Odessa, Dnipro, Kryvyi Rig and Zaporizhzhia. The size of our retail team reflects our commitment to the region and our excitement about the future.
CREATE

Marketing
Merchandising & Go-To-Market
DRIVE
Business solutions
E-Commerce
Finance
People and Organization
Information Technology
Logistics
57/43
FEMALE/MALE LEADERS (%)
ATHLETE
Gym Discount
Company Sports Events
Medical Check-Up
Running Club
SOCIAL
Community Engagement
Company Parties
Free coffee & tea
Buddy Program
FLEX
Mobile working
Flextime
English Class Program
Parental Leave Policy
FINANCE
Employee discount
Medical & Life Insurance
Canteen Subsidy
Welcome gift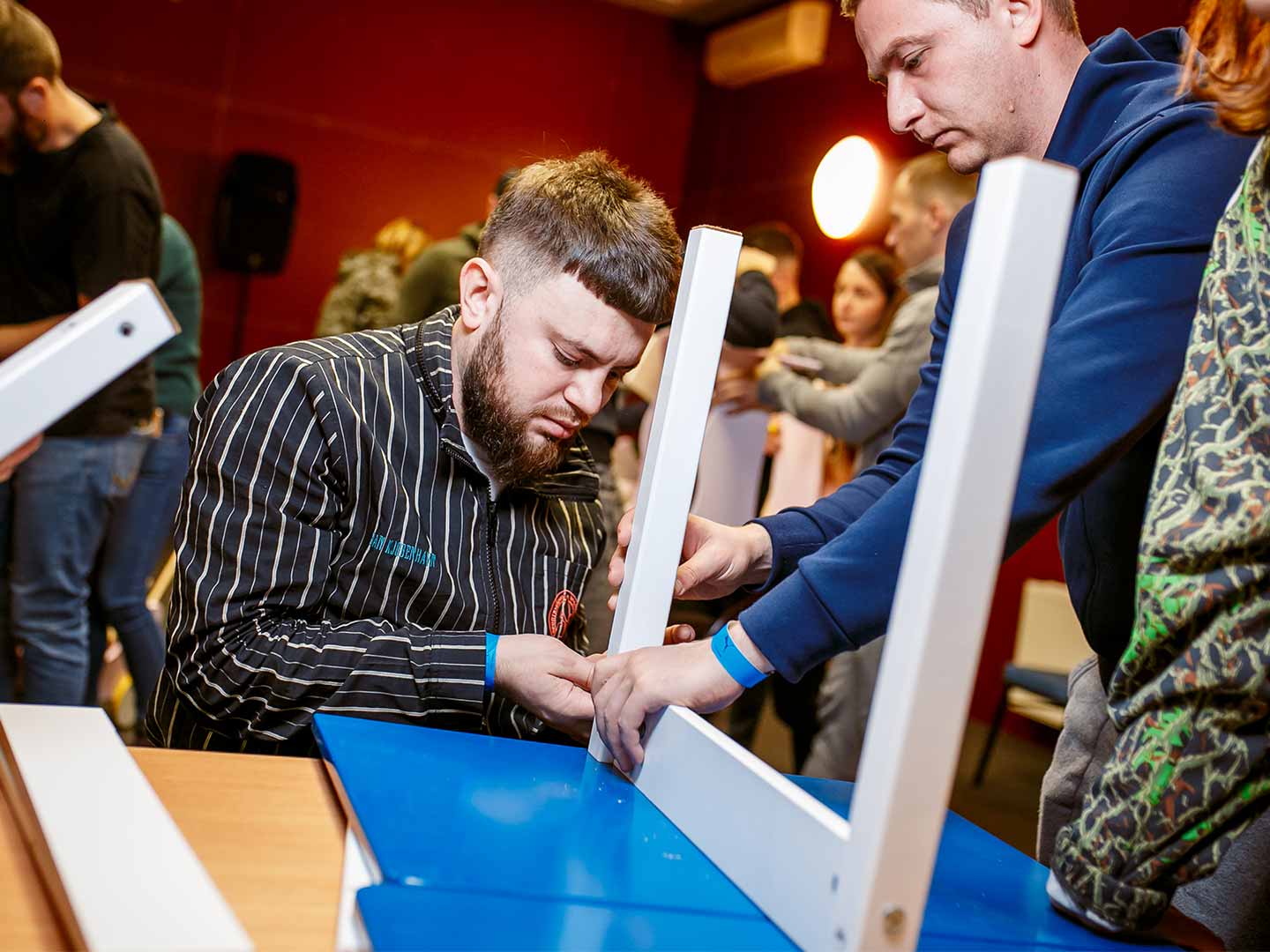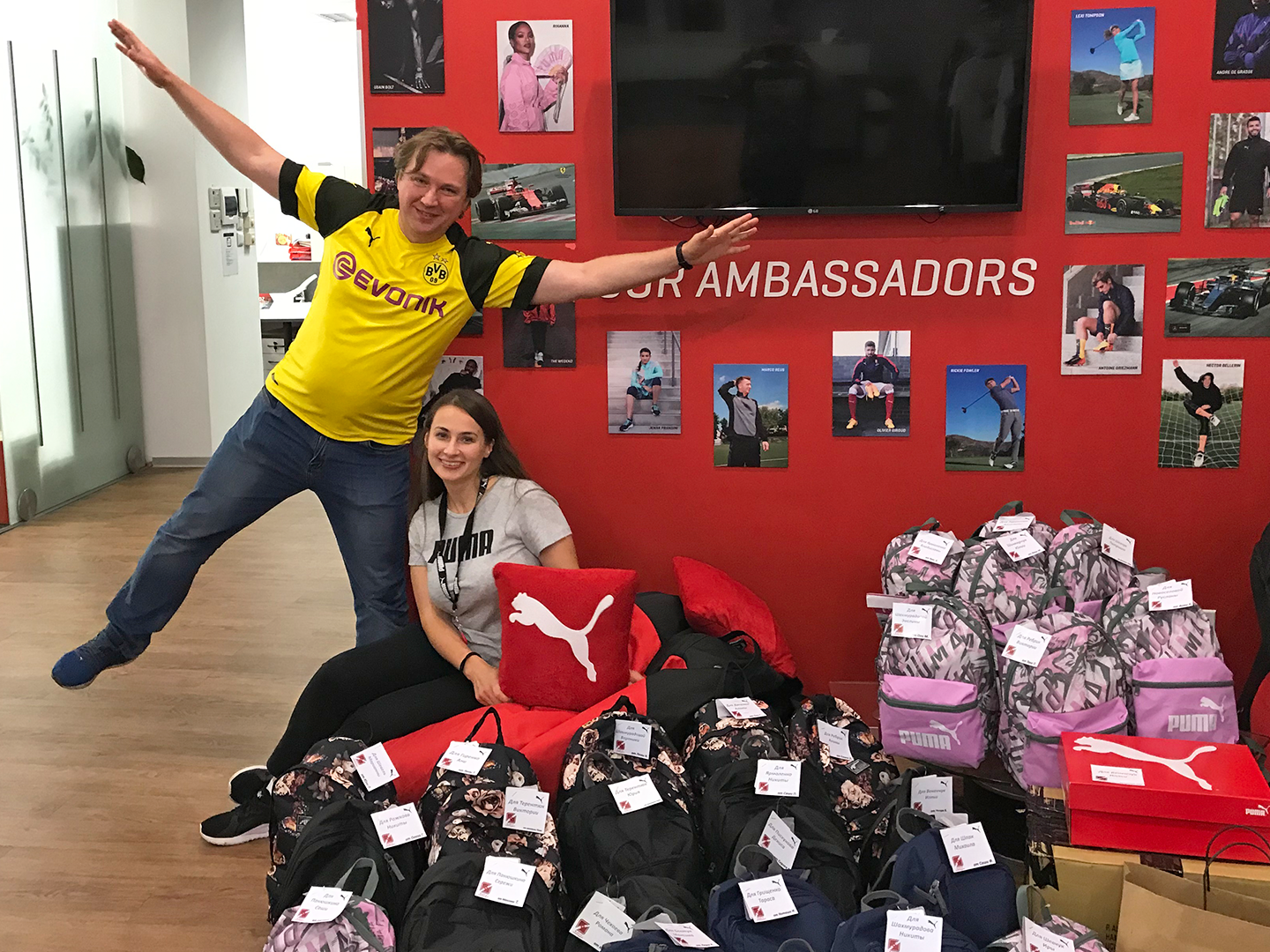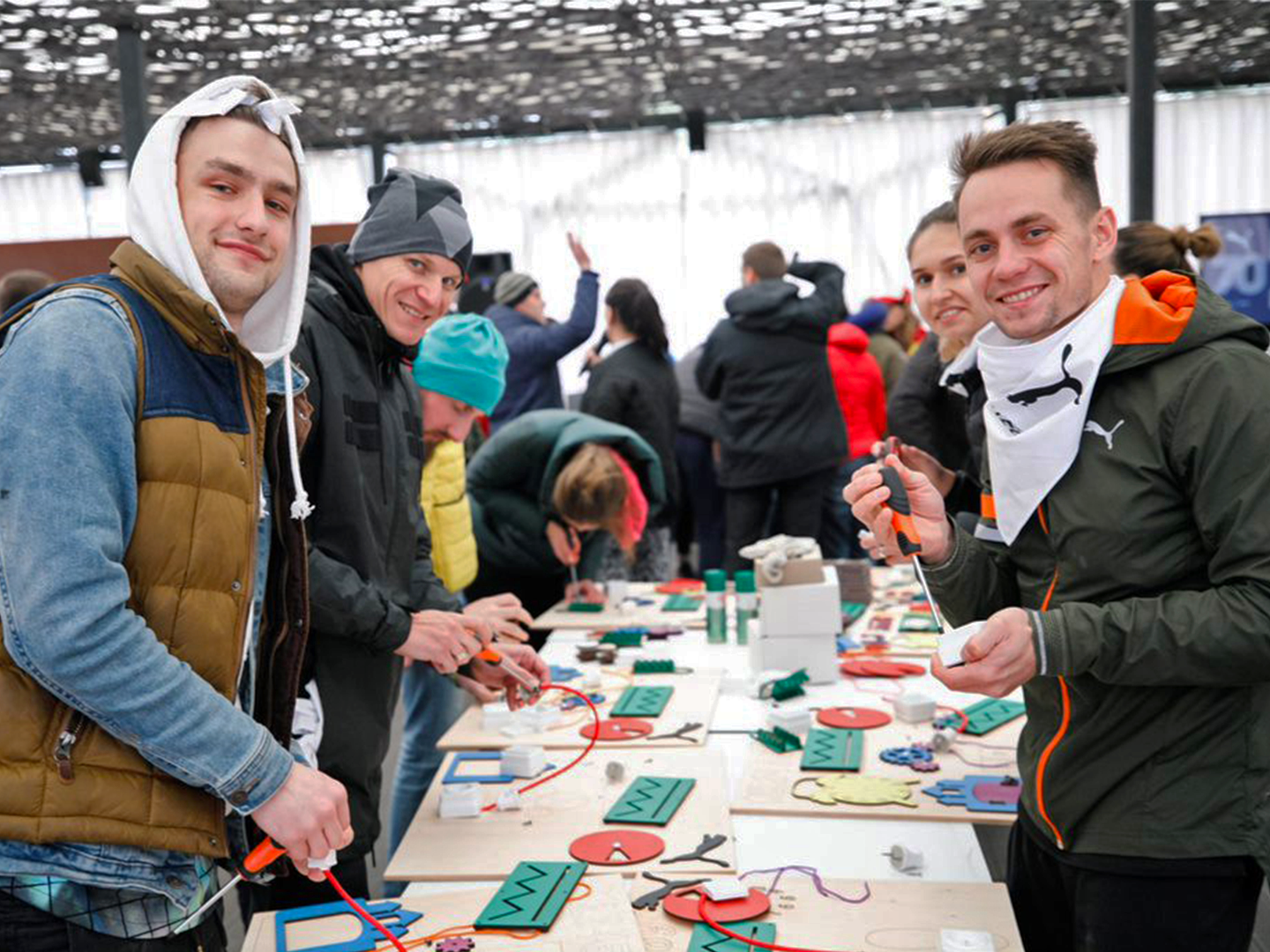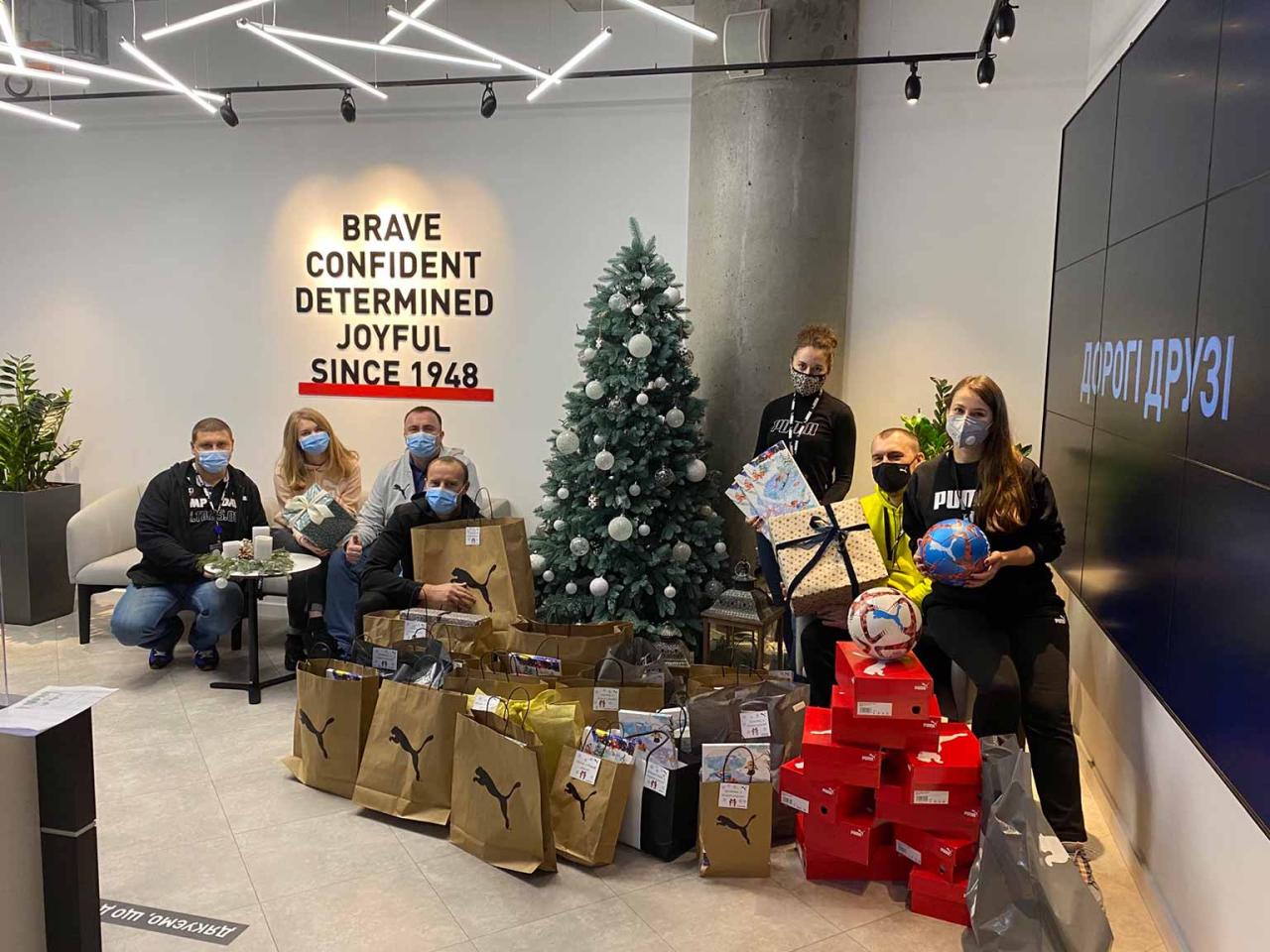 REACH OUT – CREATE A MIRACLE
In December of 2020, PUMA Ukraine launched a charity project called "Create a Miracle." Children from a local orphanage drew pictures of their wishes for the New Year. With this, PUMA employees had a chance to make some of the wishes come true. Aside from the gifts on their wish lists, each child received an advent calendar. PUMA employees packed up the gifts and drove a car full of New Year's joy and holiday spirit to the orphanage, creating a real live miracle for each child.