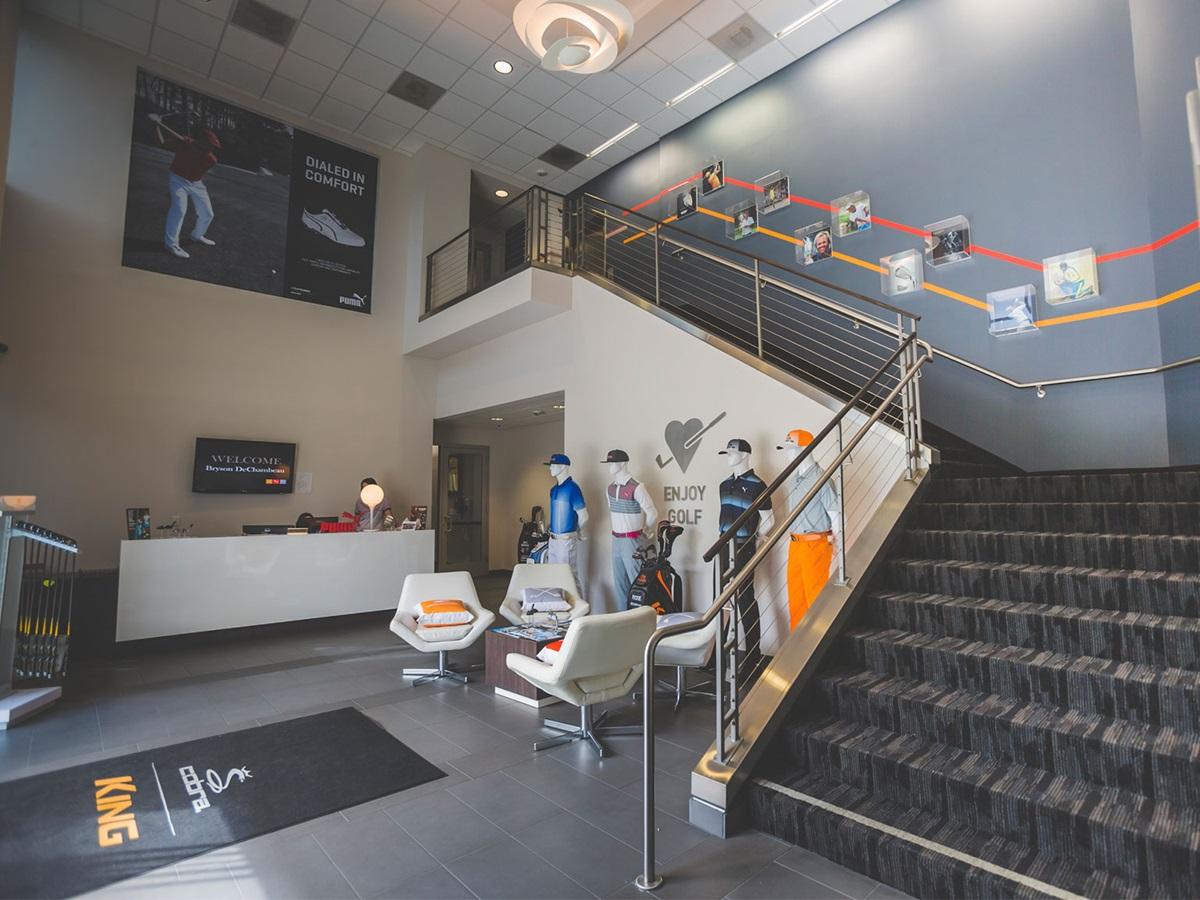 TAKE A SWING WITH PUMA CARLSBAD
Game Enjoyment comes to life at the 57,500 square foot COBRA PUMA GOLF (CPG) headquarters in Carlsbad through our game-changing, technology-rich golf equipment along with stylish, performance-ready footwear, apparel and accessories. The enjoy Golf message is present throughout the building, touting our desire to infuse fun and color into the game through our products, our company culture, and our employees and brand ambassadors.

The building hosts open-concept work spaces for employees; an expansive warehouse that facilitates custom club builds; and an impressive recreational lunch room with gym equipment, ping pong tables and a prime TV viewing area. An onsite, state-of-the-art hit bay and swing simulator welcomes guests, VIPs, and employees along with COBRA PUMA GOLF ambassadors.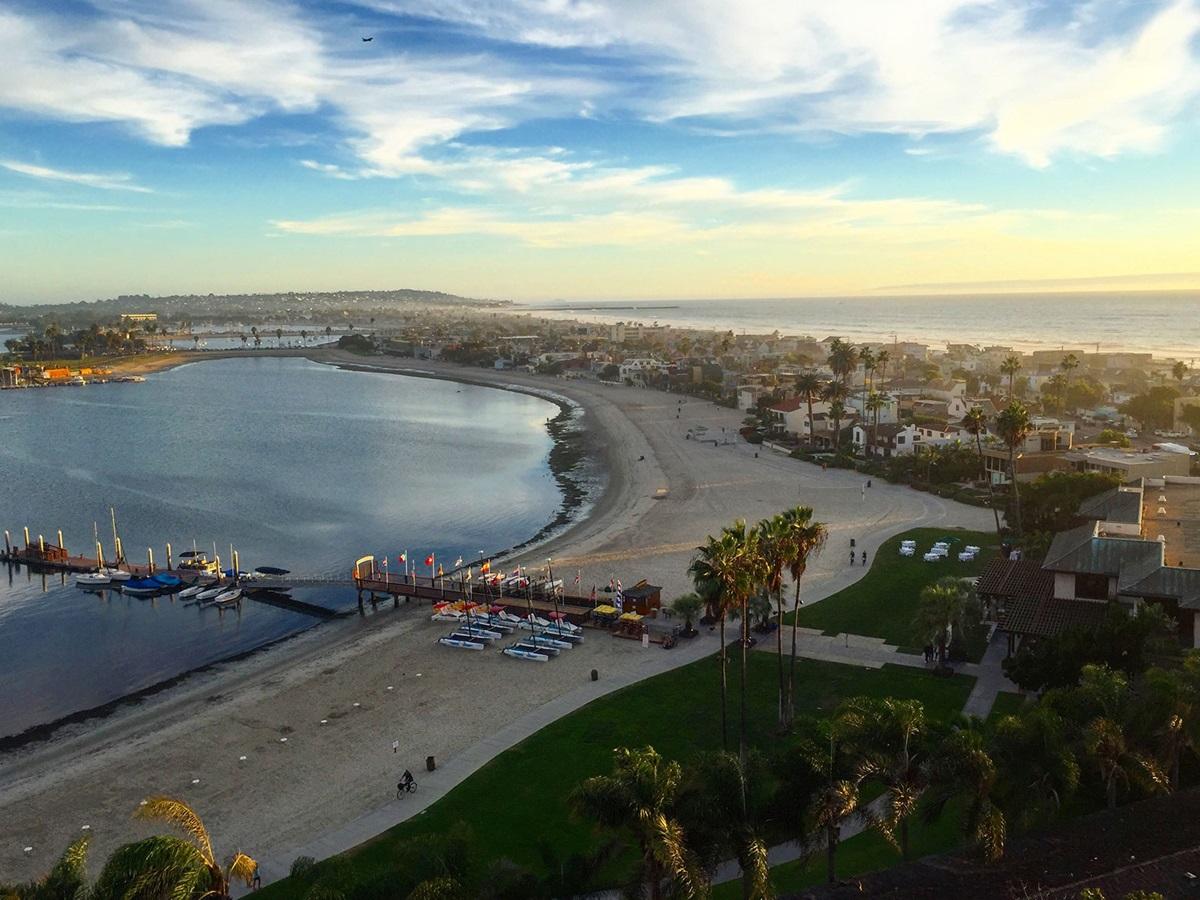 IN THE MIDST OF GREEN
The global headquarters for COBRA PUMA GOLF is located in the beautiful beach town of Carlsbad, California, what has come to be known as the hub of the golf industry. The office is located just a short drive to a number of local beaches and in close proximity to picturesque golf courses as well as the downtown Carlsbad Village area with shopping, restaurants and bars. We are also just a 40 minute drive north of beautiful and historic downtown San Diego.
LIFE OF THE PARTY
As a major city, Carlsbad offers you everything you need.
TAKE A WALK
There's nothing like a walk in the park or a hike outside the city to breathe some fresh air.
JET, SET, GO
The San Diego Airport is just a few miles out of town. So other PUMA locations are just a hop away.
SPLISH, SPLASH
As a coastal city, Carlsbad offers a broad range of water sports for you to try out and burn off some energy.
CREATE
Marketing
Merchandising & Go-To-Market
DRIVE
Custom Assembly
Customer Service
Finance
Innovation
People & Organization
Information Technology
Operations
Sales
Sourcing
20/80
FEMALE/MALE LEADERS (%)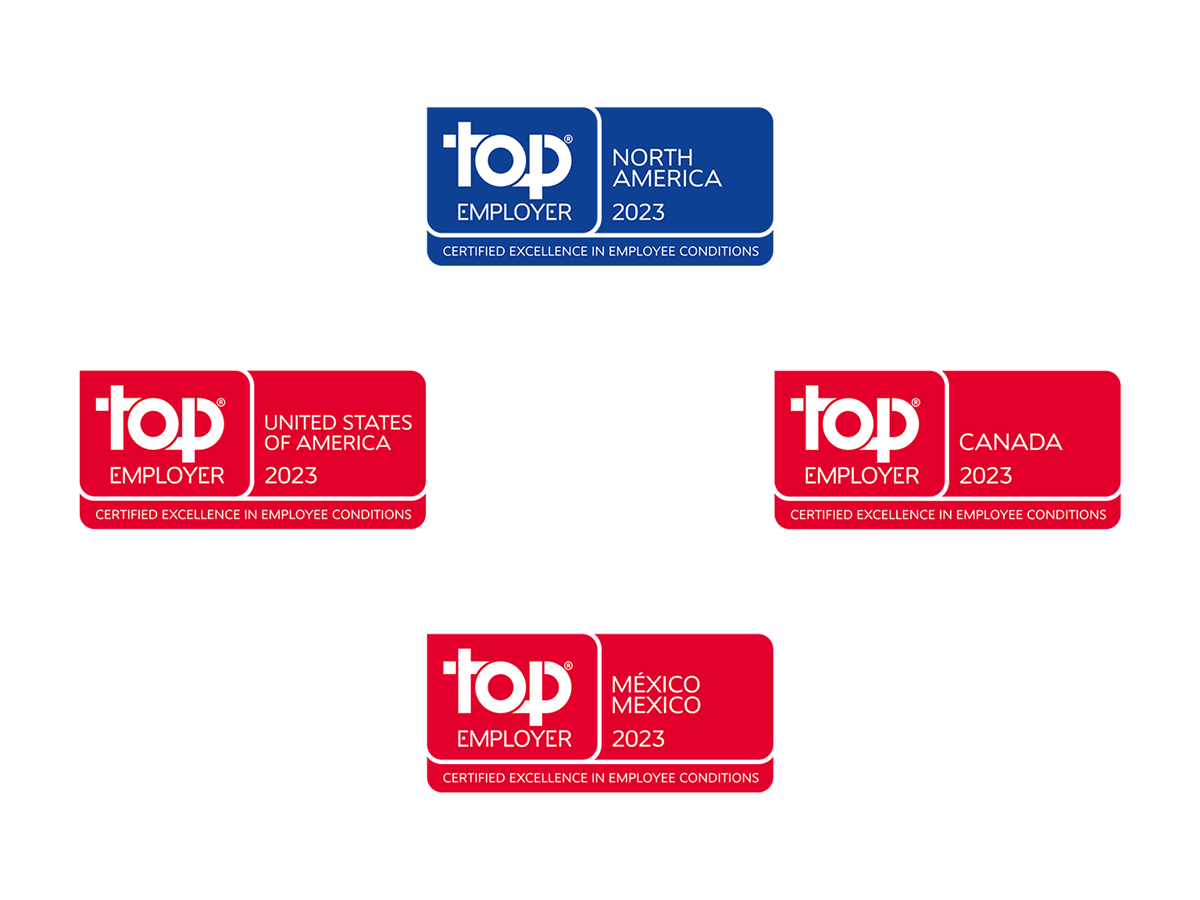 WE ARE A TOP EMPLOYER
PUMA has been recognized as a Top Employer in the US, Canada and Mexico as well as for the whole North American region for dedication to provide the best working environment for employees through progressive "people-first" HR practices.
The award was granted based on The HR Best Practice Survey covering 600 "People Development" practices across 10 topics: Talent Strategy, Workforce Planning, Talent Acquisition, On-boarding, Learning & Development, Performance Management, Leadership Development, Career & Succession Management, Compensation & Benefits and Culture.
ATHLETE
Company sports
Fruit
Gym contribution
Health weeks
On-site gym equipment
SOCIAL
Breakfast
Coffee
Community engagement
Company parties
FLEX
Employee assistance services
Parental leave policy
Summer Fridays
FINANCE
401K employer match
Childcare discount
Employee discount
Medical & dental insurance contr.
Pre-tax benefit plans
UnitedHealthcare creates and publishes the Machine-Readable Files on behalf of PUMA North America Inc. To link to the Machine-Readable Files, please click on the URL provided below. From the webpage, Ctrl-F on your keyboard will give you a search bar, type in PUMA North America to find the MRFsFiles will be updated monthly in accordance with the requirements.