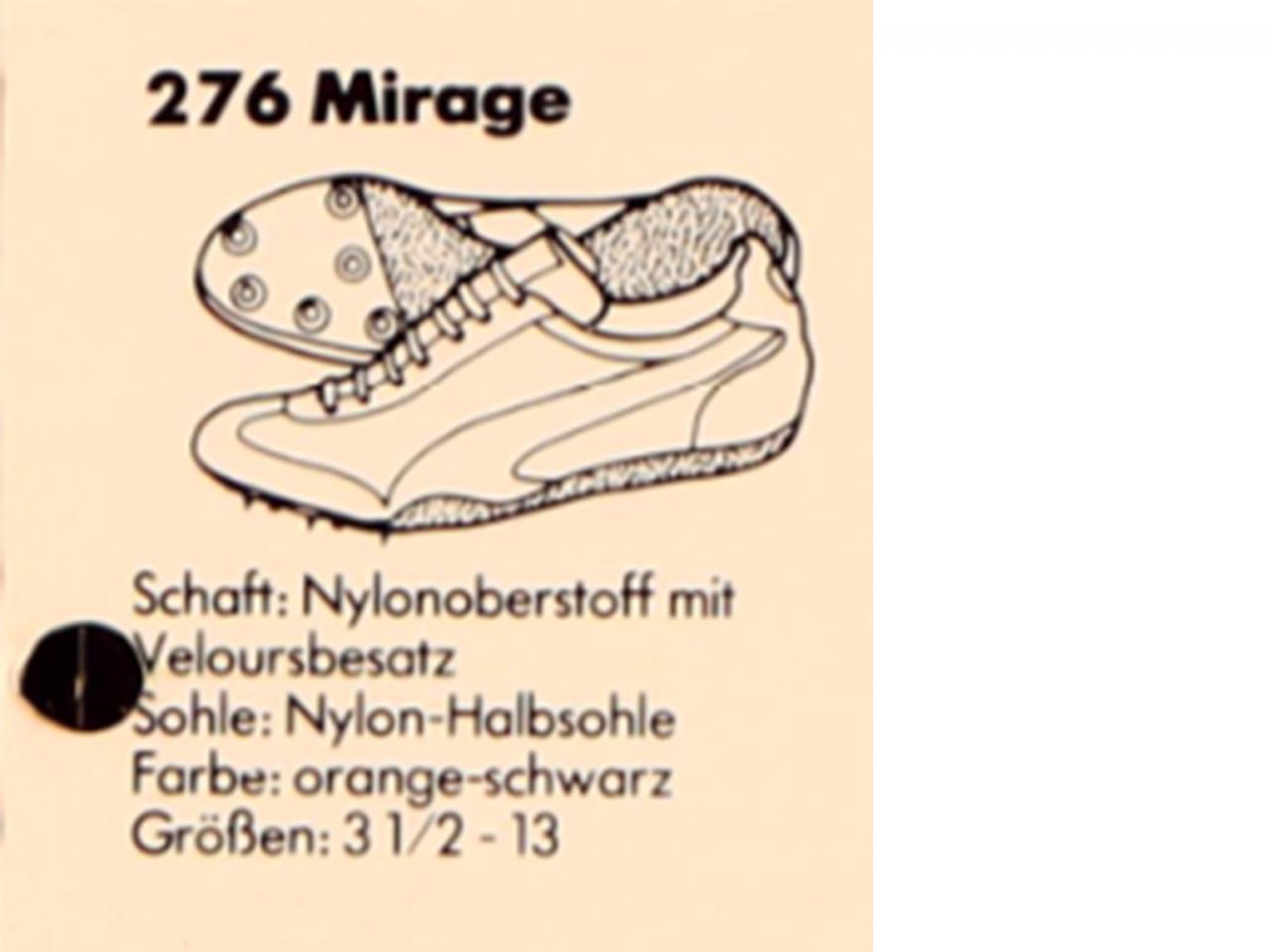 1970: MADE FOR SPEED
The Mirage debuted in 1976 as a new track and field shoe offering from PUMA that was lightweight and made for speed. It featured uppers backed with nylon and reinforced with suede leather trimmings, a reinforced heel-counter, heelbone protection, a foam wedge insert, a nylon front sole with profile, 6 interchangeable spikes, and an asymmetrical spike position.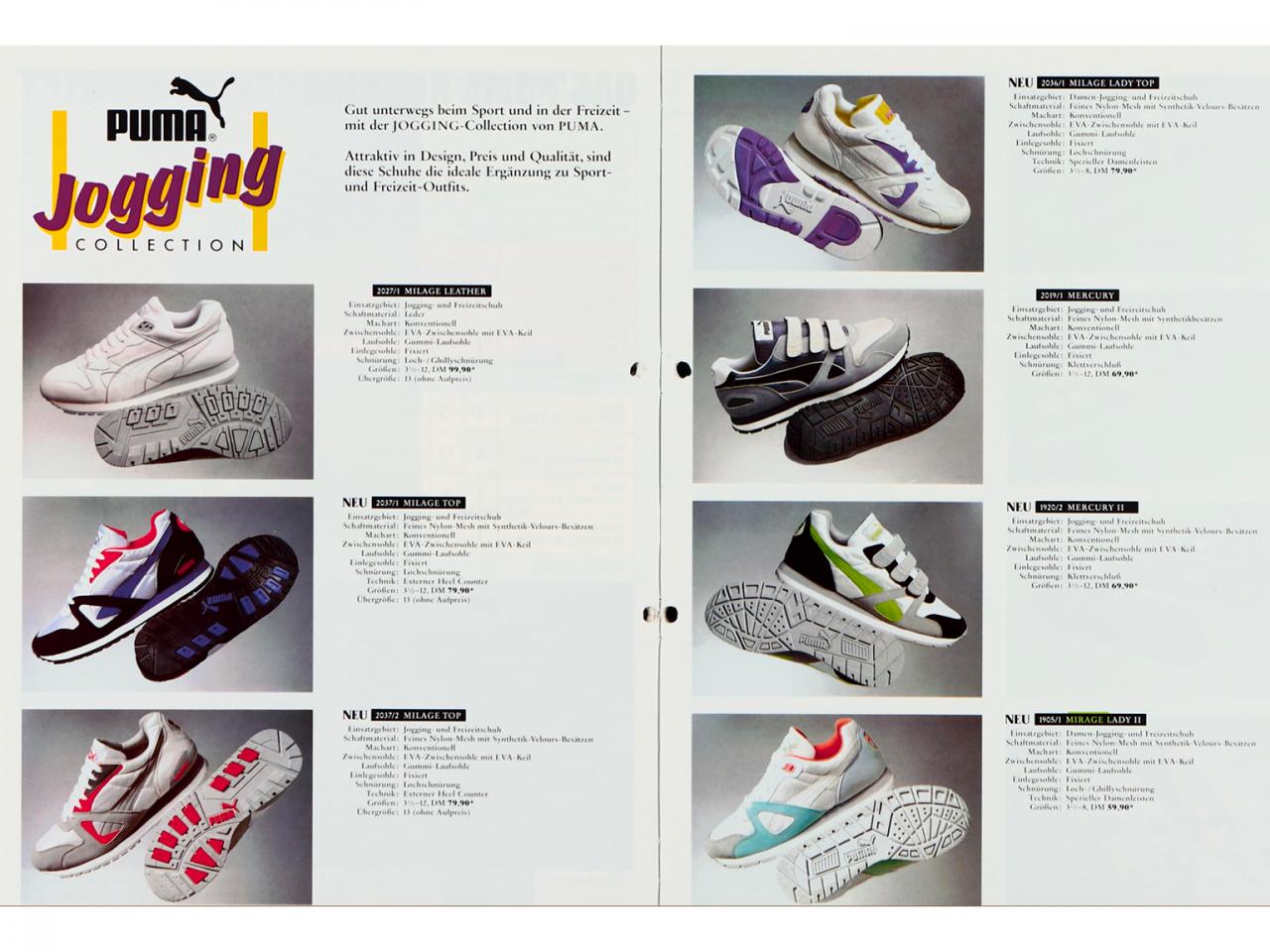 FROM THE TRACK TO THE STREET
The Mirage began in the 1970s as a track and field shoe and was reimagined in the 1990s as a jogging and leisure shoe, appreciated by runners for its stability, comfortable foam and lightweight design.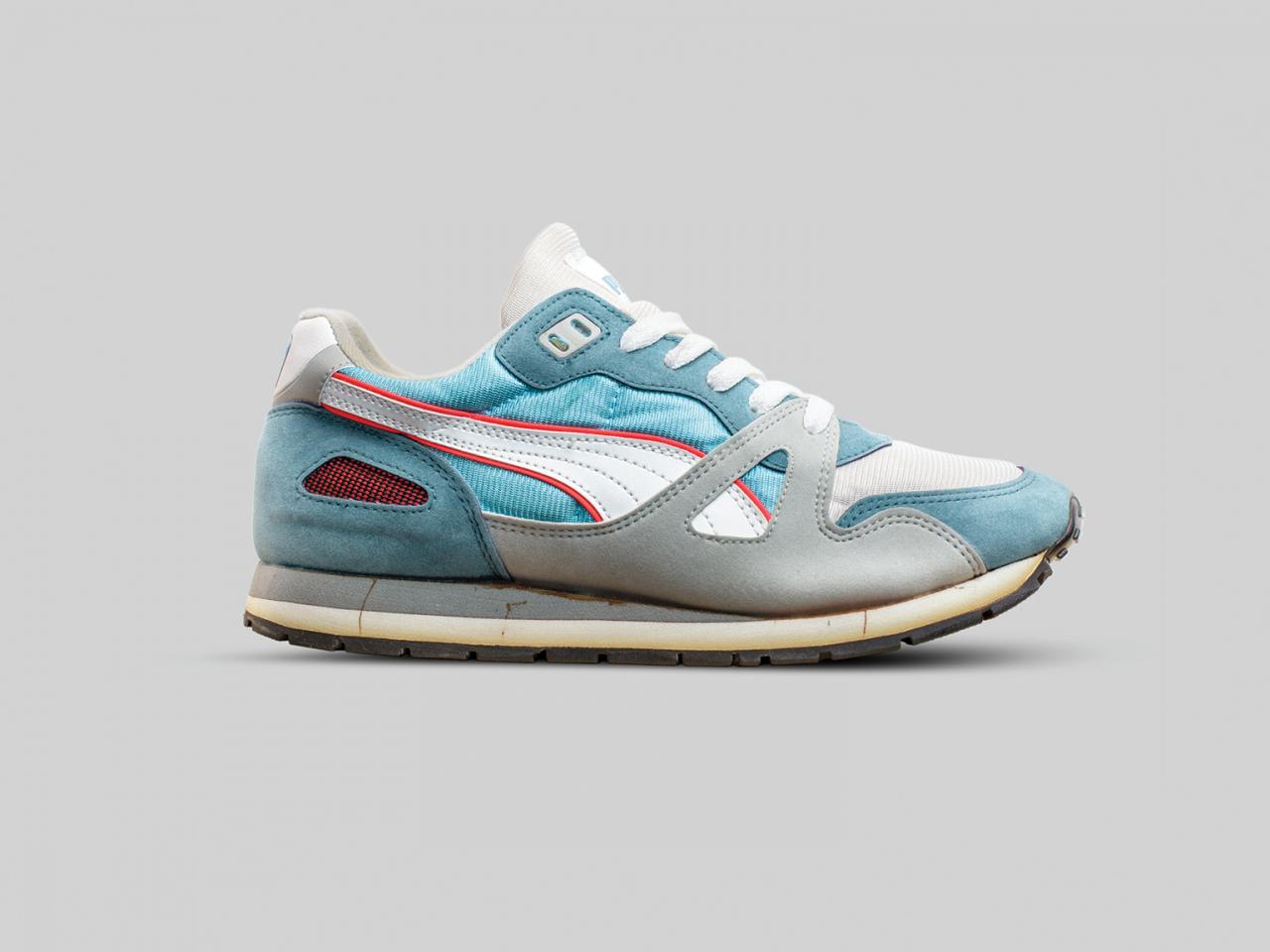 1990: WHEN THE GAME CHANGED
When redesigned in the 1990s, catalogues described it as a "nylon leisure shoe" with an air-permeable nylon mesh upper and synthetic suede trims. These nylon design elements were kept from the original track and field shoe. The stylish jogging and leisure shoe came in a variety of colorways, for both men and women, suiting various tastes.
For me, the Mirage is one of the great PUMA shoe classics. Its development from sprint shoe to jogging shoe to PUMA Lifestyle classic stands for our PUMA shoe history.
MR. PUMA HELMUT FISCHER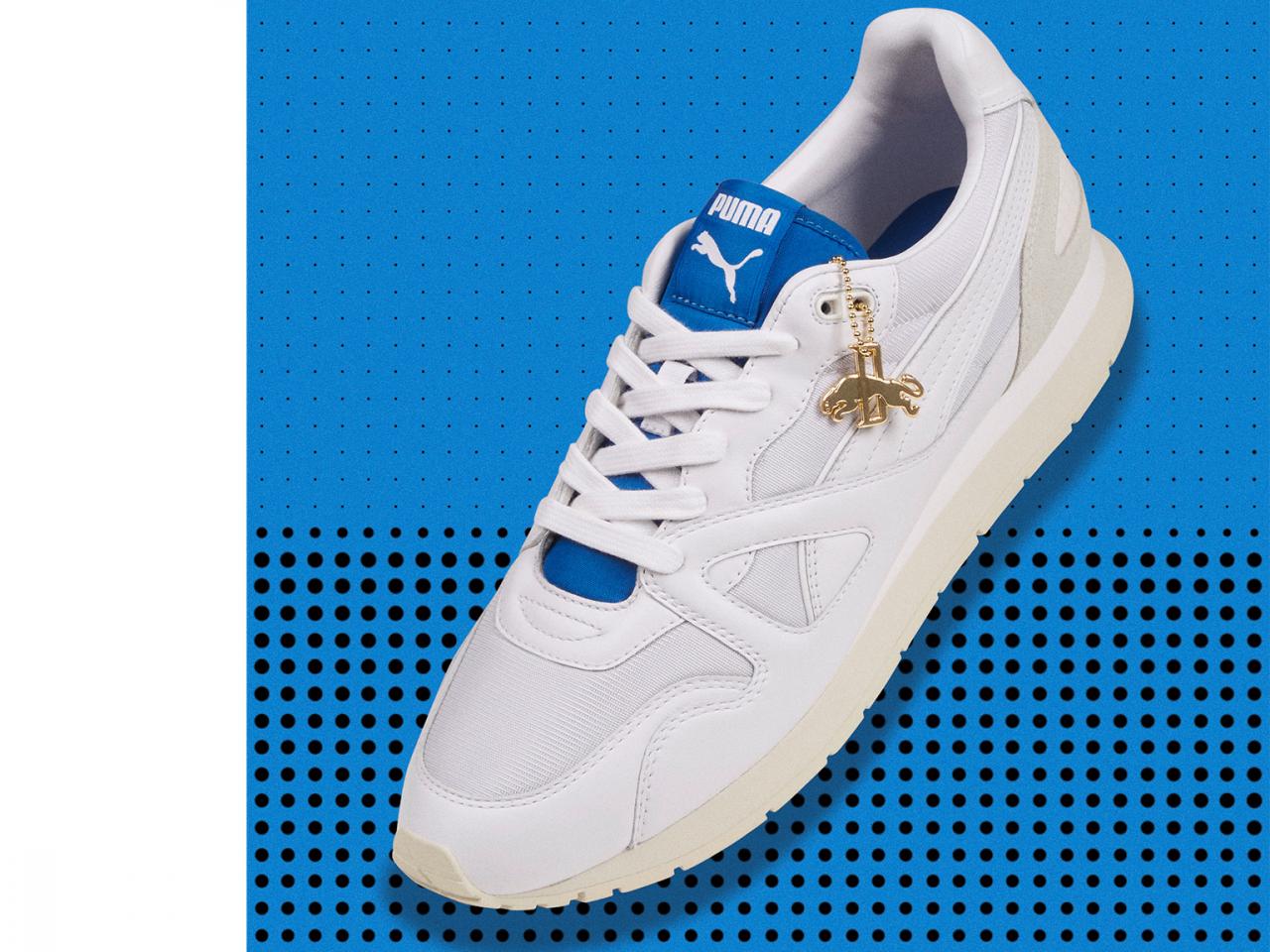 2020: MIRAGE REBIRTH
In 2020, this popular silhouette was re-issued again as a lifestyle shoe, the Mirage OG. Subsequently, a new perspective was brought to the original by taking design cues from running and transforming them with eye-catching, futuristic elements for styles like the Mirage Mox and Mirage Tech.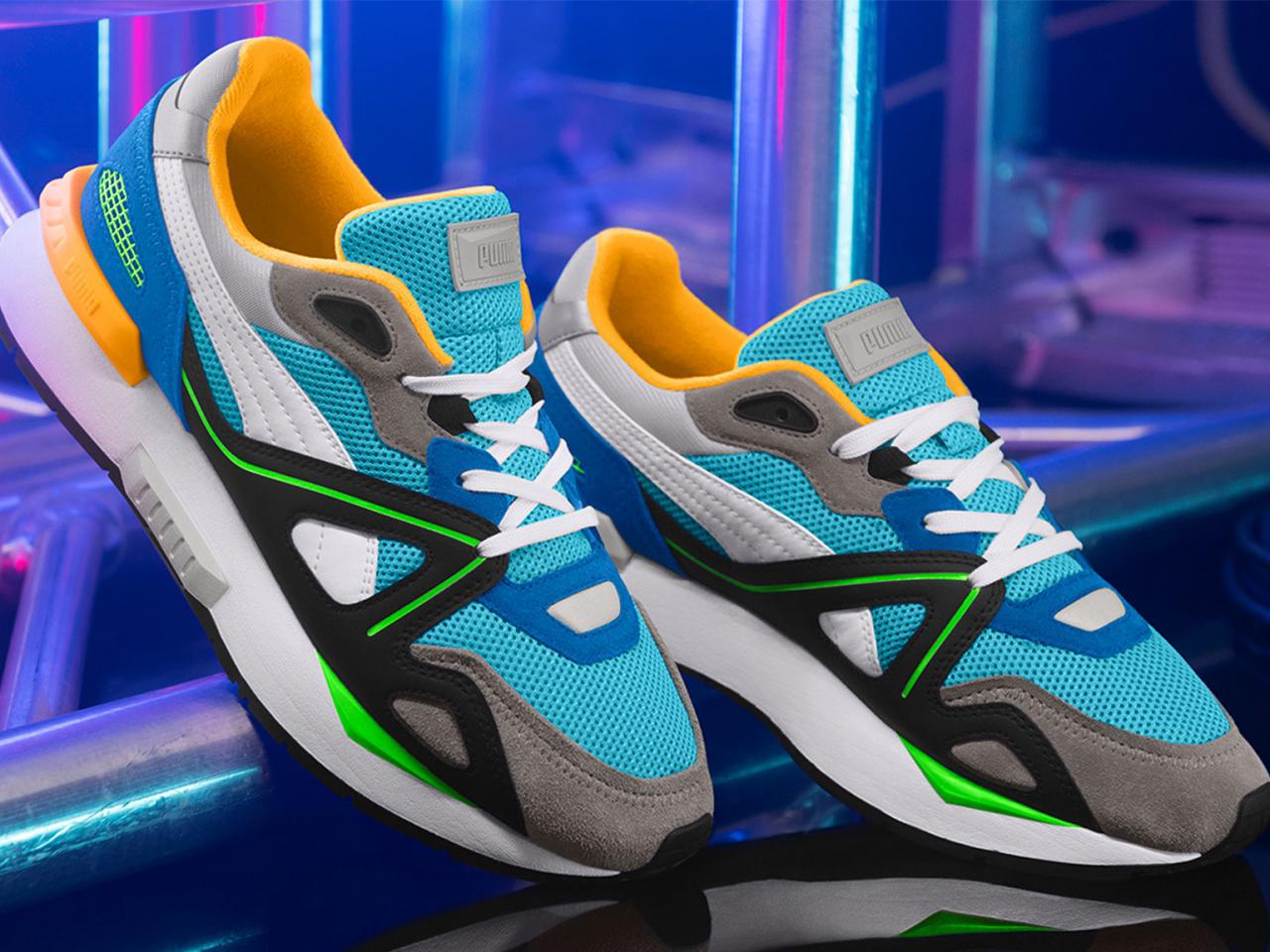 AN UNFINISHED JOURNEY
The journey from a track & field shoe to jogging & leisure to modern lifestyle underpins the Mirage's reputation as a true PUMA classic and one of the most popular silhouettes we may keep seeing again in the future.