DESIGNING THE FUTURE OF GAMING
ACTIVE GAMING FOOTWEAR
The launch of the Playseat I PUMA gaming seat marked the beginning of tools designed for active gaming. PUMA Innovation is continuing on the journey to give gamers what they need to perform best!
In extensive talks with professional gamers we uncovered the need for a sock-like shoe; one that is comfortable, lightweight and grippy. It has a super-low profile rubber outsole made for at-home or in-arena use. What we created is a new performance shoe that we describe as Active Gaming Footwear, the latest PUMA gaming tool to help gamers focus on their game and perform at their best.
Paired with the Playseat I PUMA seat, it takes a bold step in designing the future of performance gaming. PC gamers can enter the stage in cool comfort.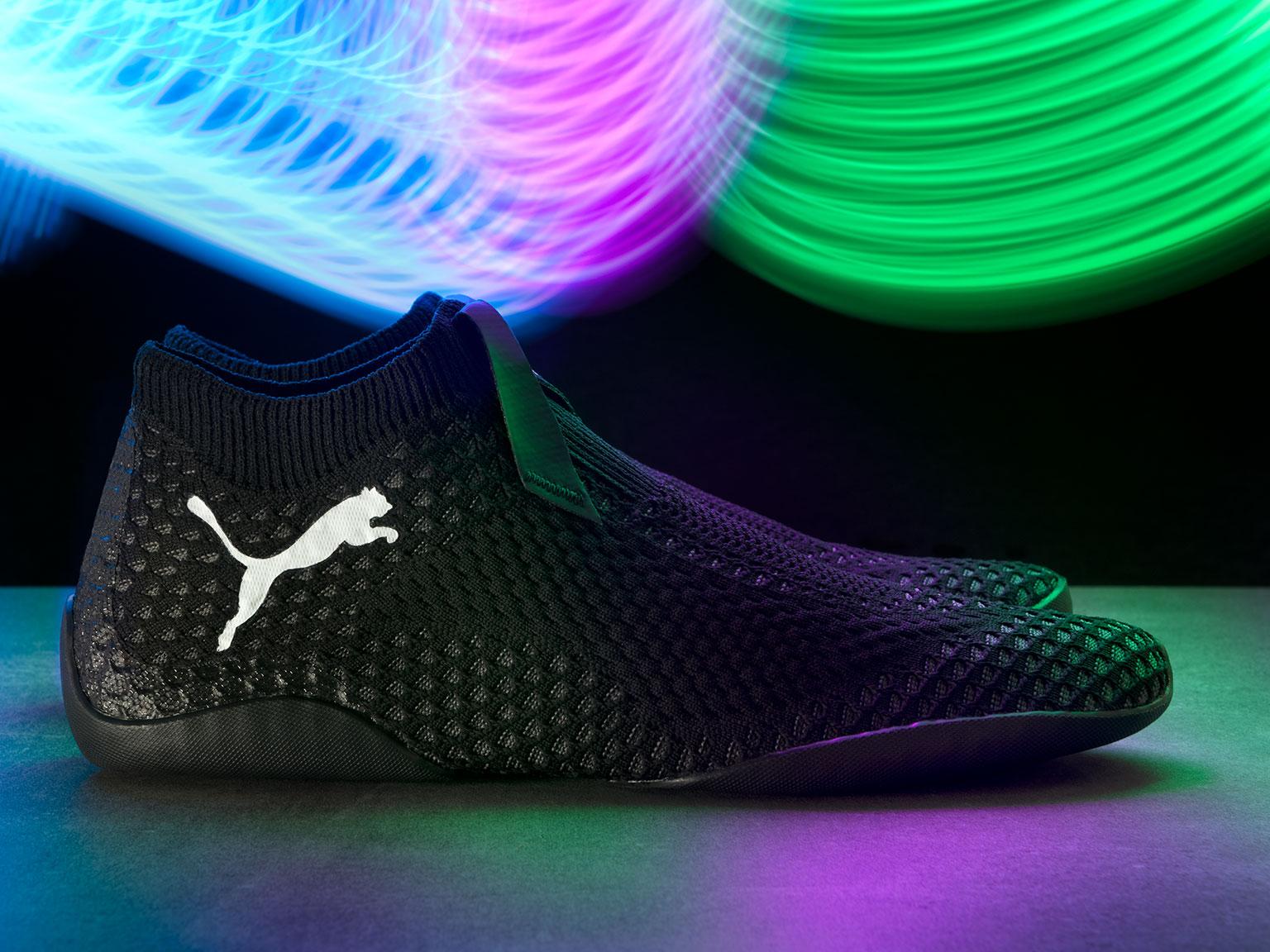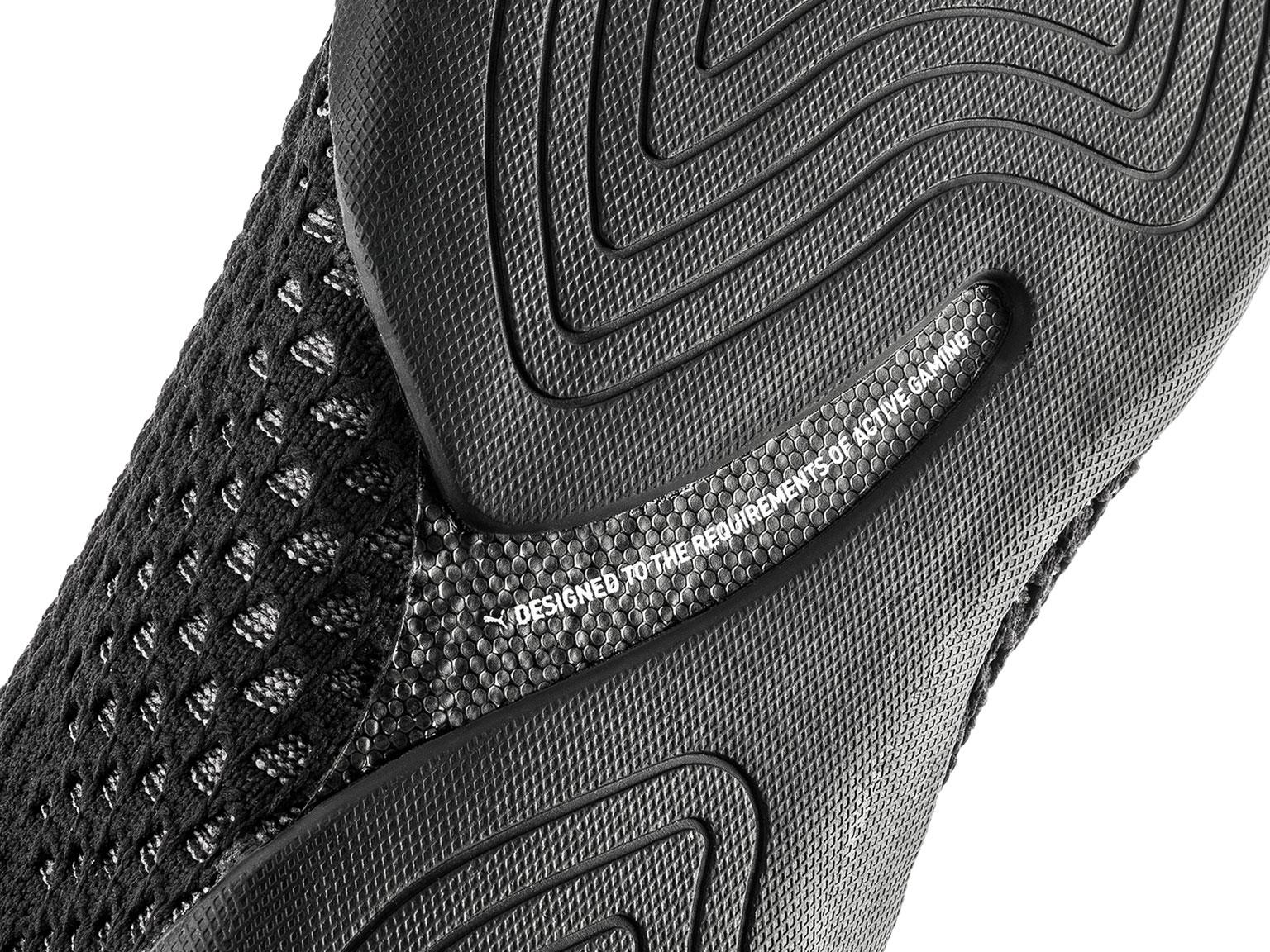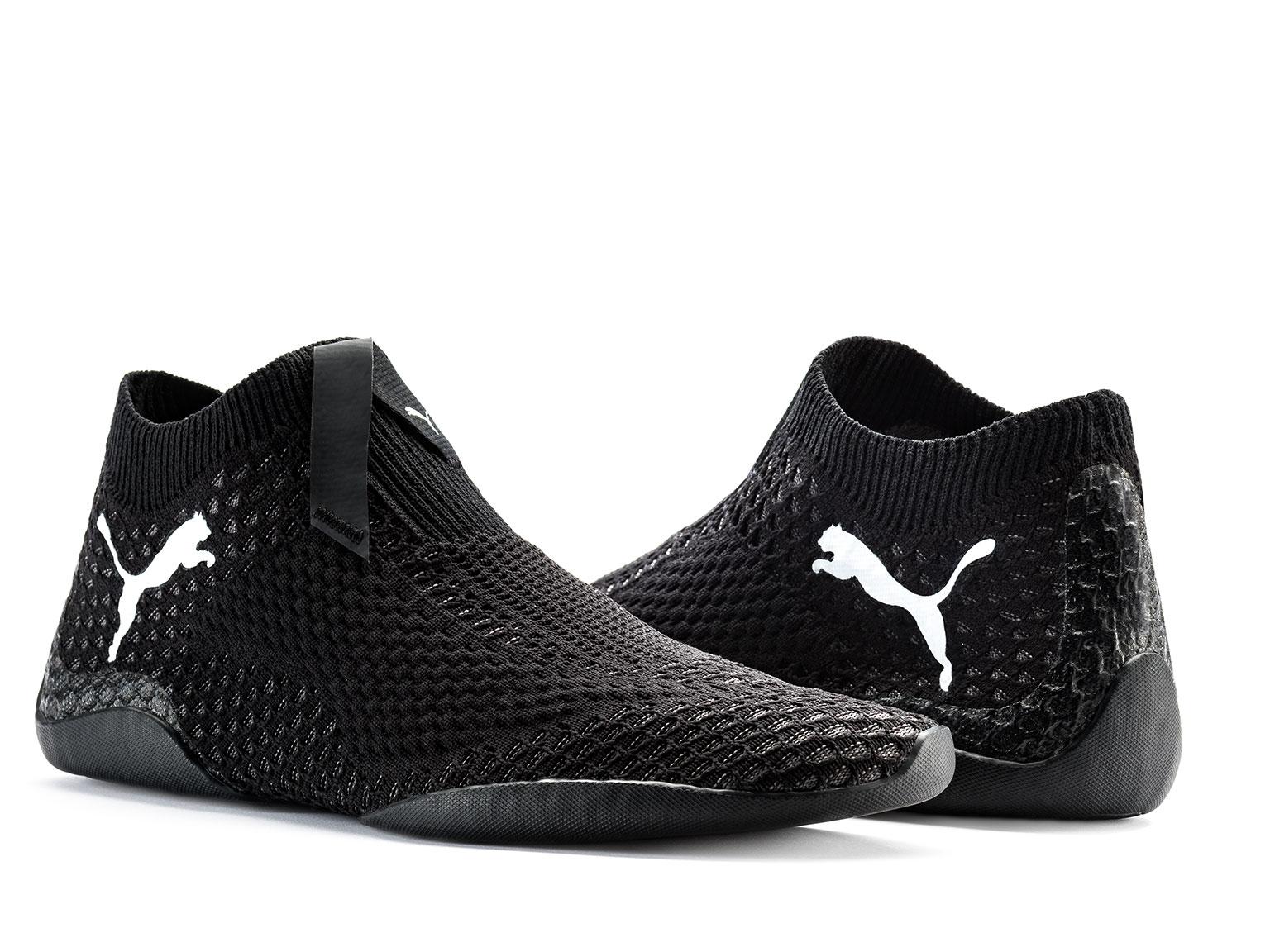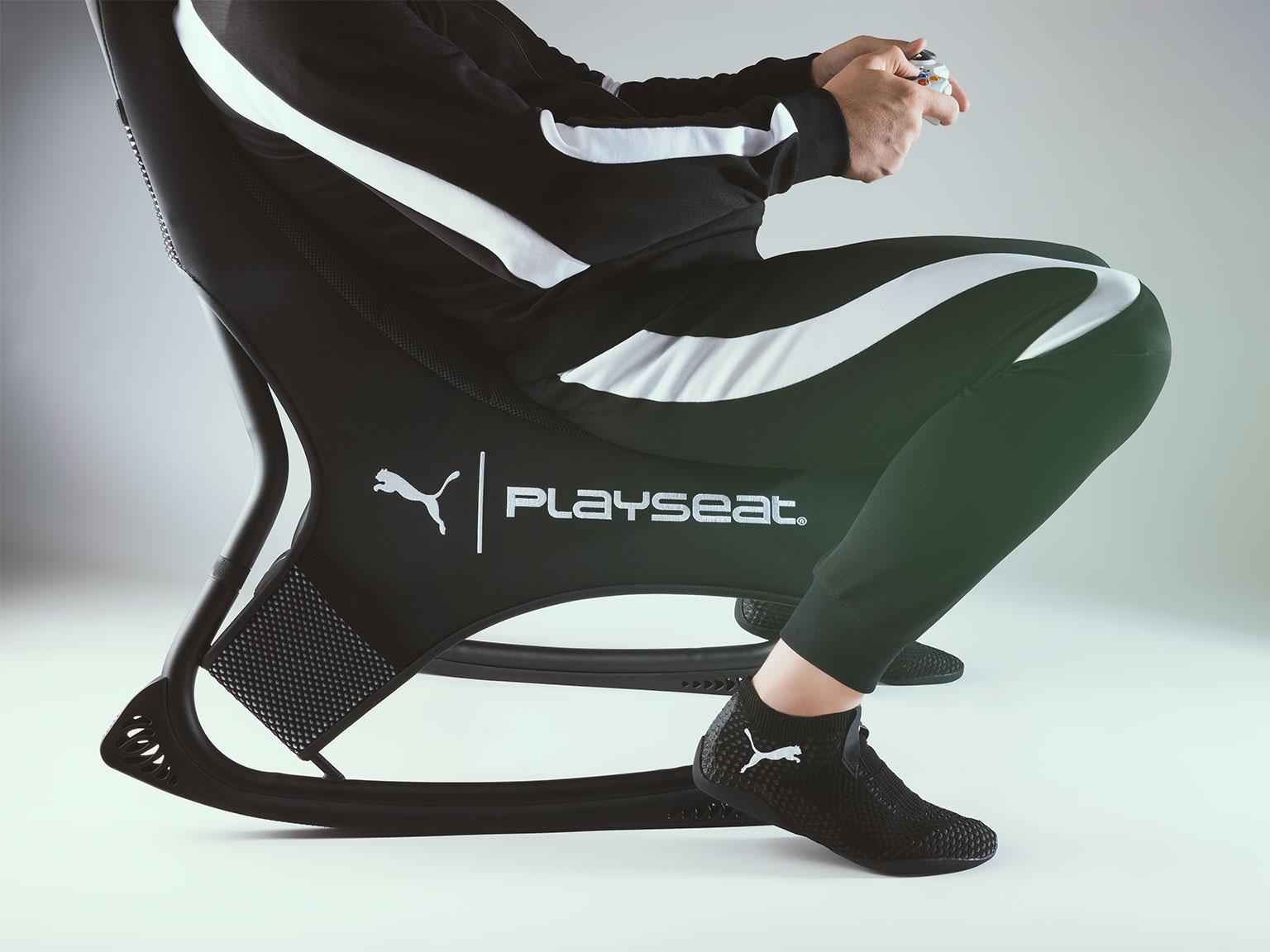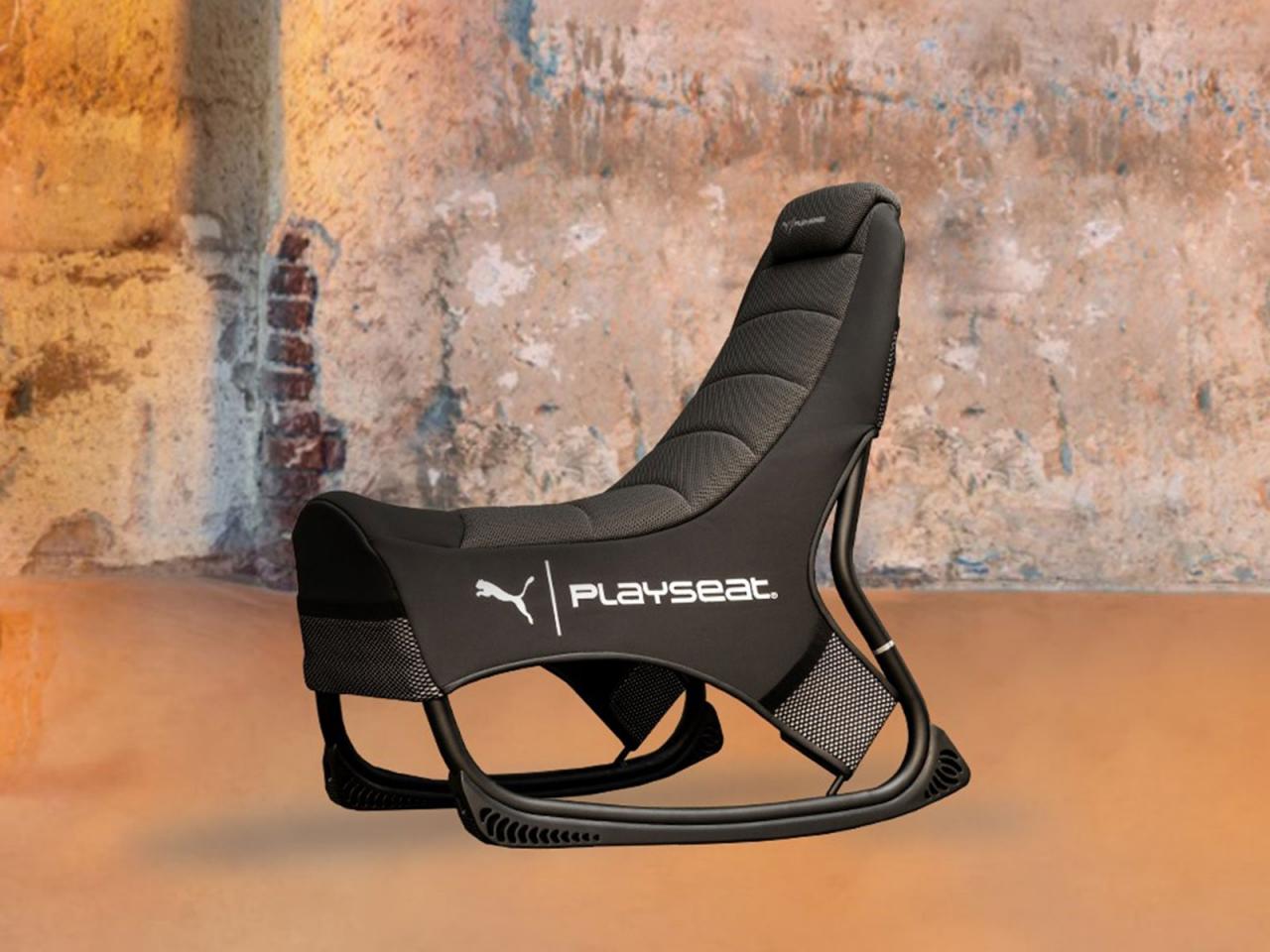 REVOLUTIONIZED SEATING
TO MAKE GAMING ACTIVE
"We have to start seeing gamers as athletes, with requirements particular to their sport." - Charles Johnson, Global Director of Innovation at PUMA.
That's what we did! Building on the innovation of gaming gear company PLAYSEAT and our extensive ergonomic and material research, we developed a revolutionary game seat to turn gaming into an active experience. It adapts to players' positions as they get immersed in the on-screen action. It does not matter wheather you are a top-level esports athlete, a console gamer, a mobile gamer or just watching your favorite show.
THE PLAYSEAT I PUMA GAME SEAT WILL BE AVAILABLE IN NOVEMBER 2019. 
Are you curious about how we came up with the Gaming Seat?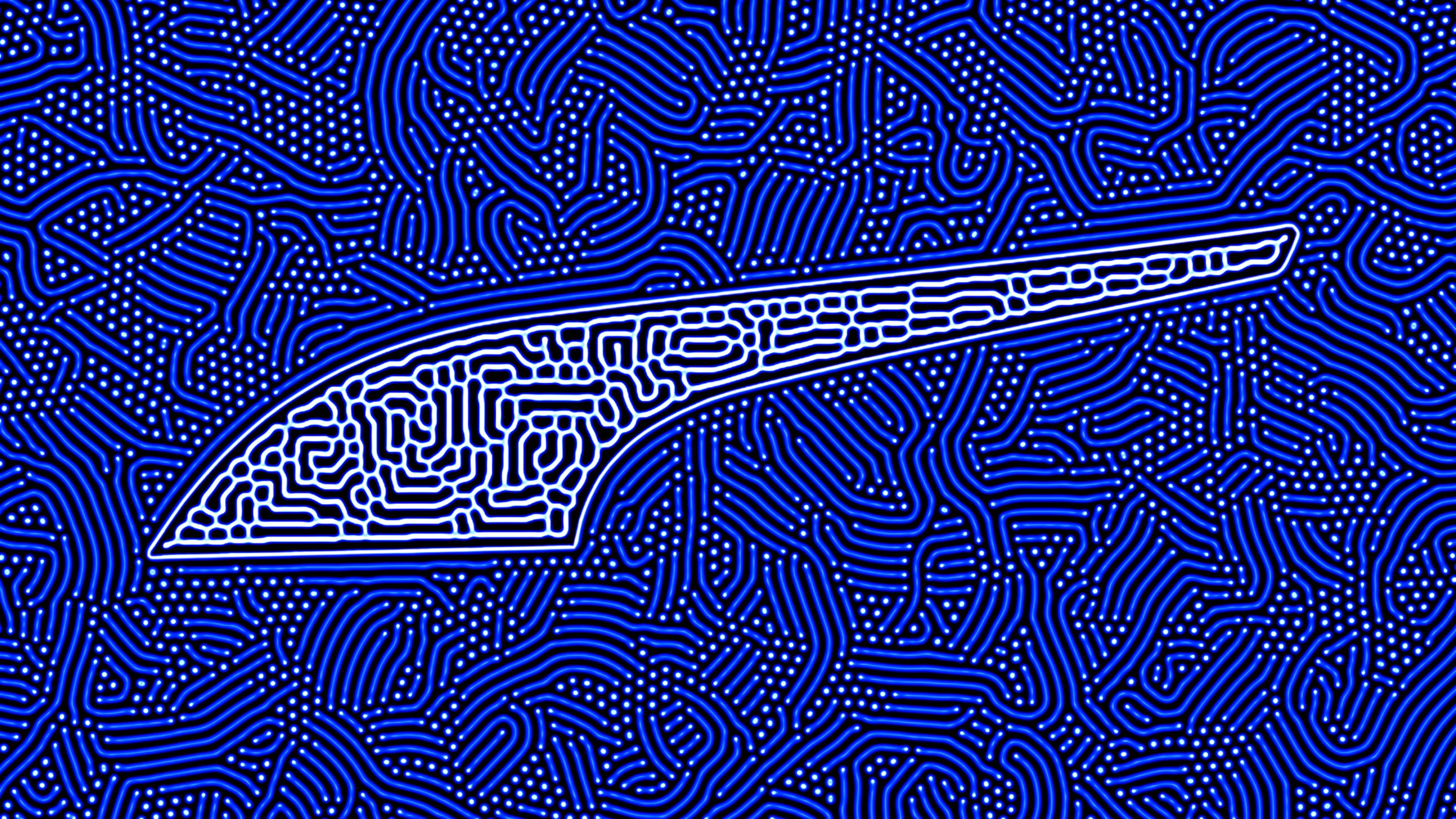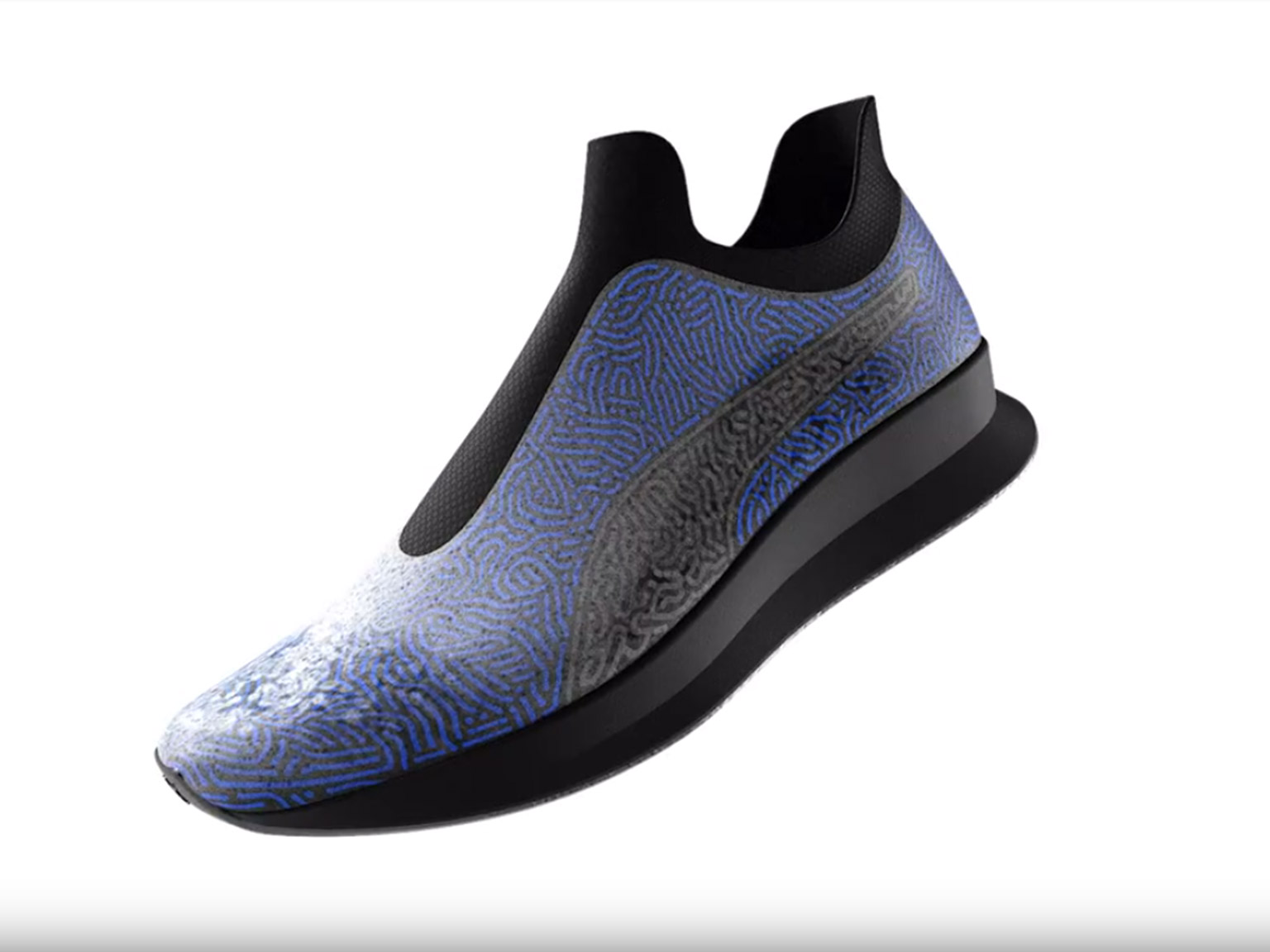 SHOES THAT BREATHE
JUST THE WAY YOU WANT THEM TO
At PUMA Innovation, we pursue an Adaptive Dynamics approach. That means we want to create products that adapt to our athletes' bodies in motion and to their environment. How do we achieve that? One way is Biodesign using bio-technology in performance sportwear, like Microorganisms for the Breathing Shoe.
PUMA's Global Director Innovation, Charles Johnson, tells you more about our approach in the video on the left.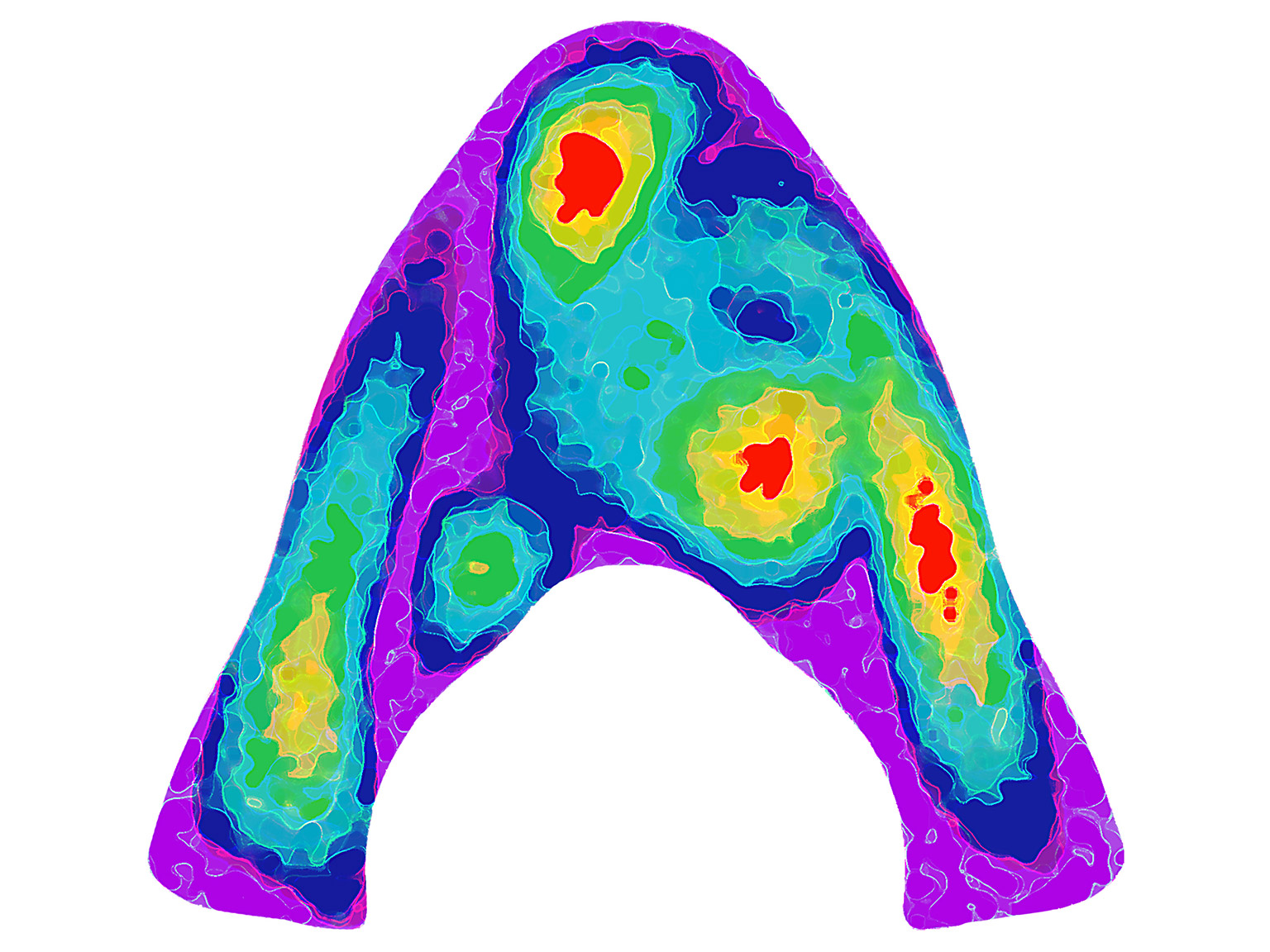 HOW YOU CAN HELP MAKE YOUR OWN SHOE
Microorganisms include bacteria, fungi and micro algae and can sense sweat or heat. The more sweat and heat the more active the Microorganisms: They remove the material on the shoe in a selective way creating a unique ventilation pattern. That's how bacteria can customize a product for the athlete's particular needs.
Watch yourself how that works in the video on the right!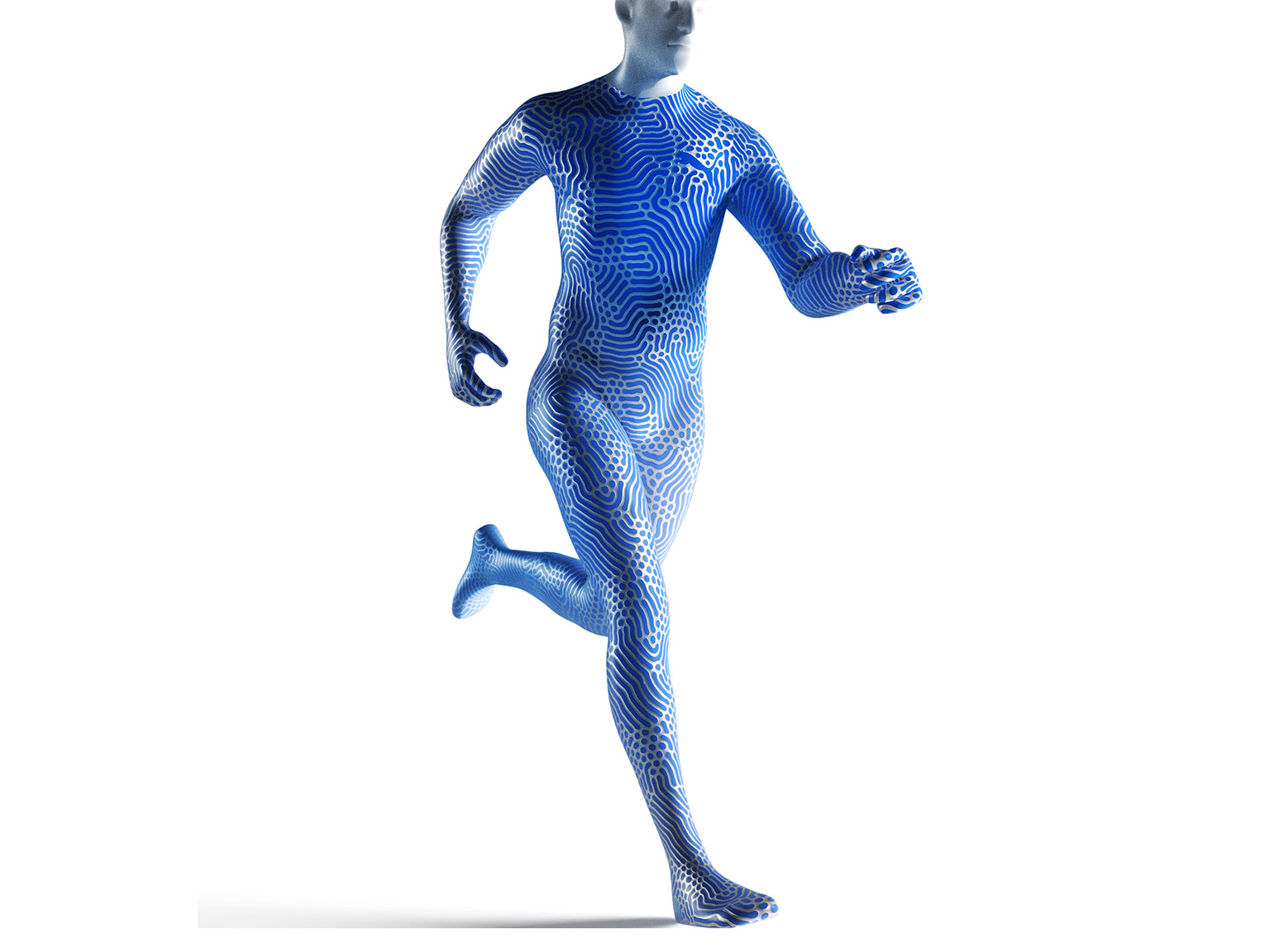 DIVING INTO BIODEGRADATION
Having partnered with the Fraunhofer Institute for Interfacial Engineering and Biotechnology, we can bring the vision of a Breathing Shoe to reality. The Fraunhofer Institute uses microorganisms to break down chemicals and organic materials. Together with them, PUMA developed first material samples processed by the tailored microorganisms.
Find out more about how the Fraunhofer Institute works on Bioevolution in the video on the left!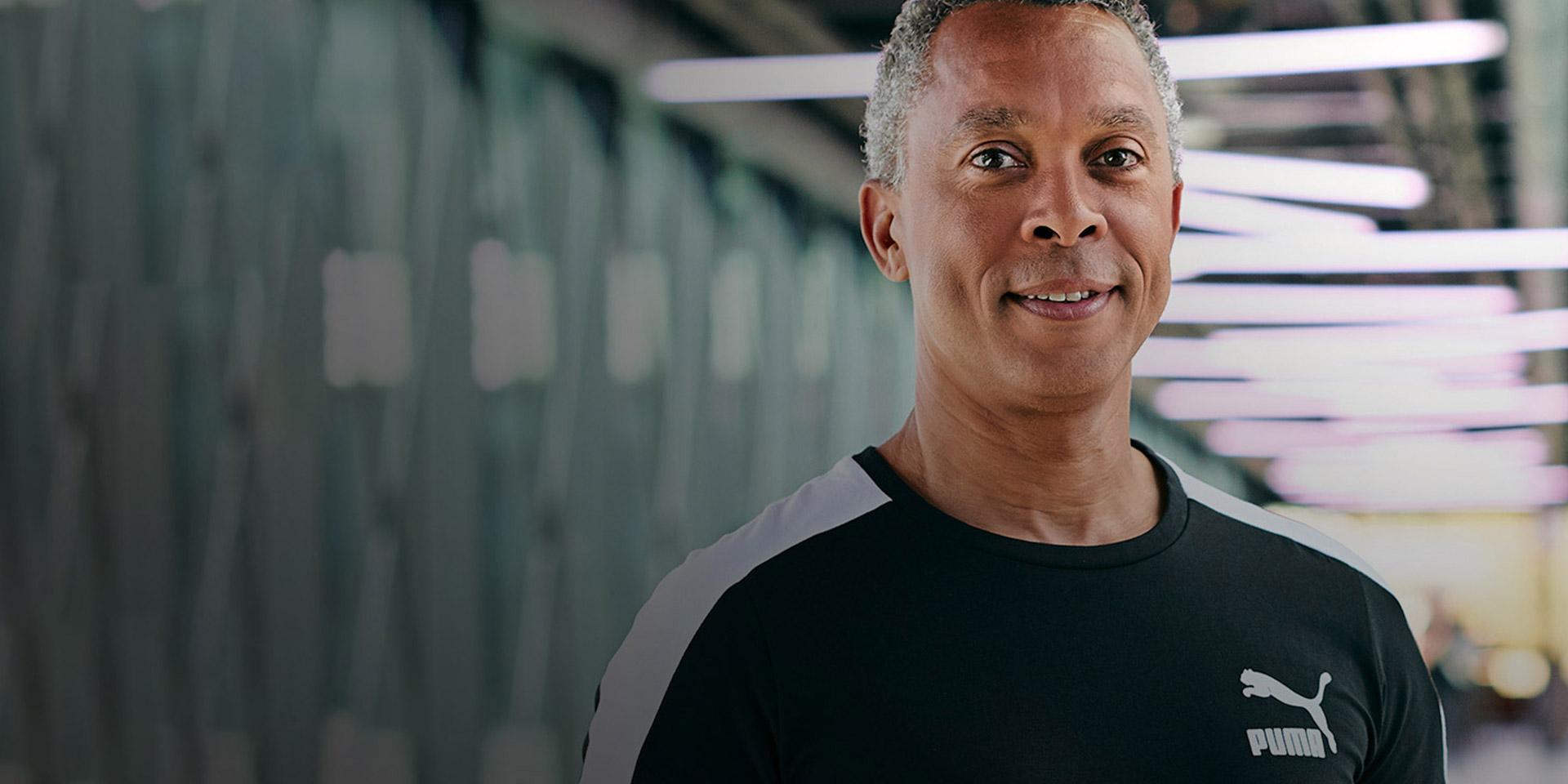 BioDesign delivers on a completely new dimension and that is self-manufacture. Because the shoe responds to the user, the user participates in the last manufacture step of the shoe.
CHARLES JOHNSON
GLOBAL DIRECTOR INNOVATION AT PUMA
Picture Credits: Christoph Maderer/ PUMA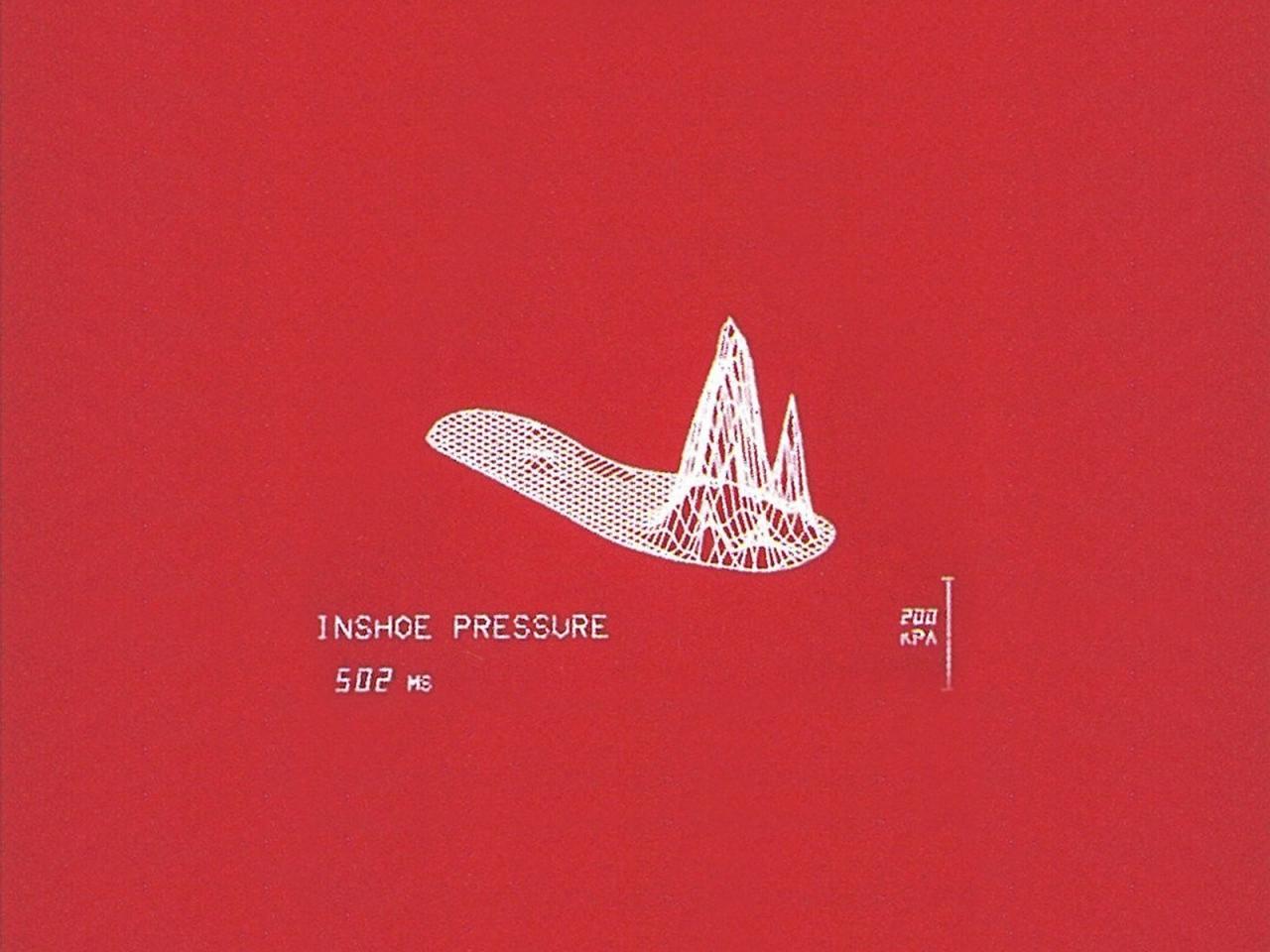 Armin Dassler had a vision – sparked by the drive to help athletes perform better through new technology.
When Dr. Peter Cavanagh, a professor of sports medicine obsessed with accurate measurement, met the then PUMA CEO to get his insights into running shoes, it was a perfect match. After learning of Cavanagh's work, Dassler invited him to become a sport science advisor to PUMA and gave him the chance to bring his research directly to runners. The 80s marked a change: People realized the road to a healthy life simply involved a pair of shoes and the will to endure.
Together with Dr. Peter Cavanagh, we went ahead and attached a computer chip to a running shoe. For PUMA, this opened the doors to researching runner behavior by using scanning and sensing technology – at a time when no-one else was doing so. Cavanagh later even used this methodology to track astronauts in space.
Cavanagh invented a formula that would allow body-mounted sensors to track a runner's motion with a precision that has not been achieved elsewhere to this day. Equipped with foot scanners and insole sensors, the PUMA Running Studio brought it all together.
By attaching a computer chip to the heel of a PUMA running shoe with a Multiplex IV midsole, we made speed, calorie and distance tracking possible – as early as the 80s.
No-one had ever created a shoe with a body-mounted sensor to capture and store data. In fact, it would take 20+ years before anyone else achieved that in a shoe.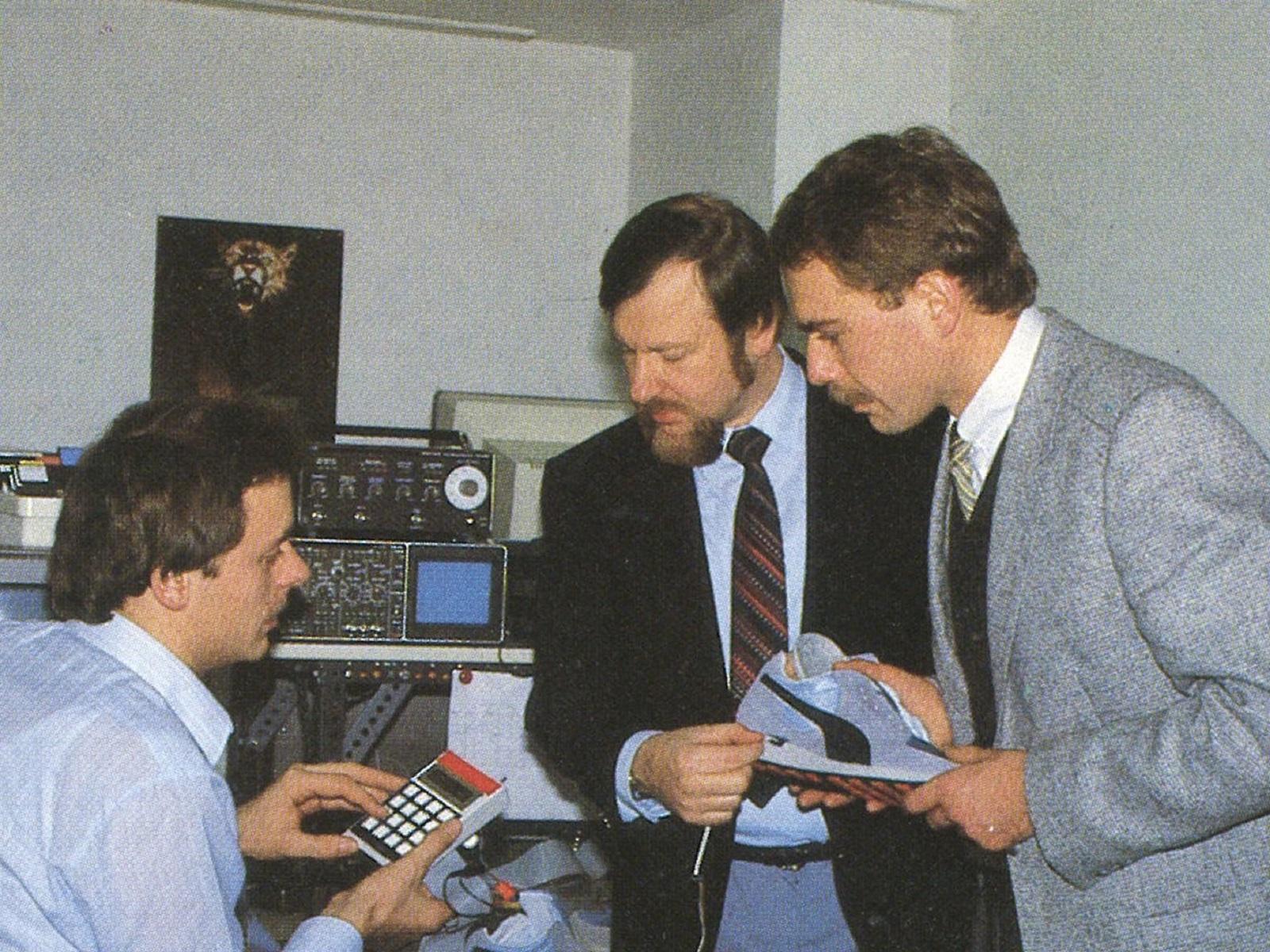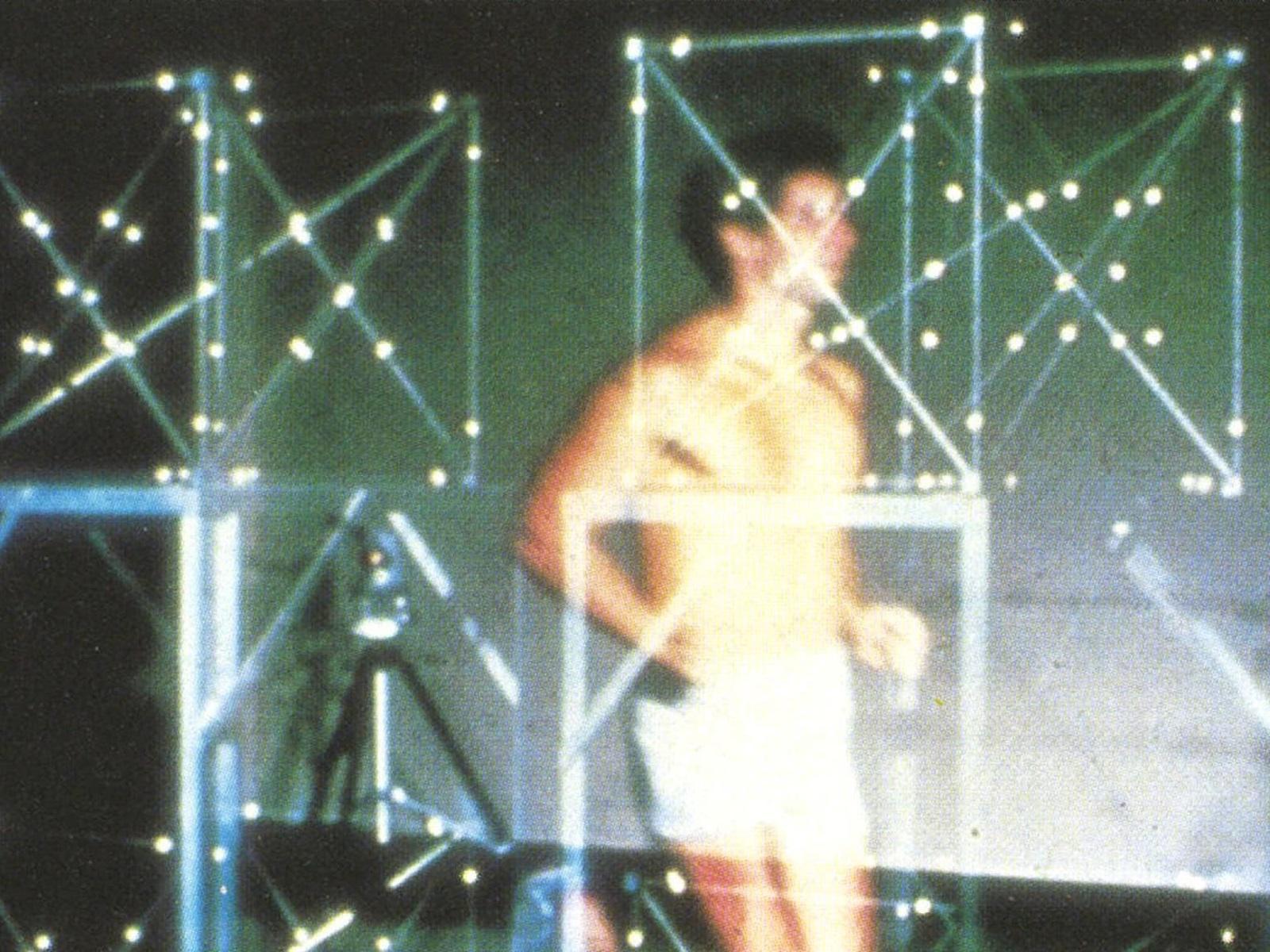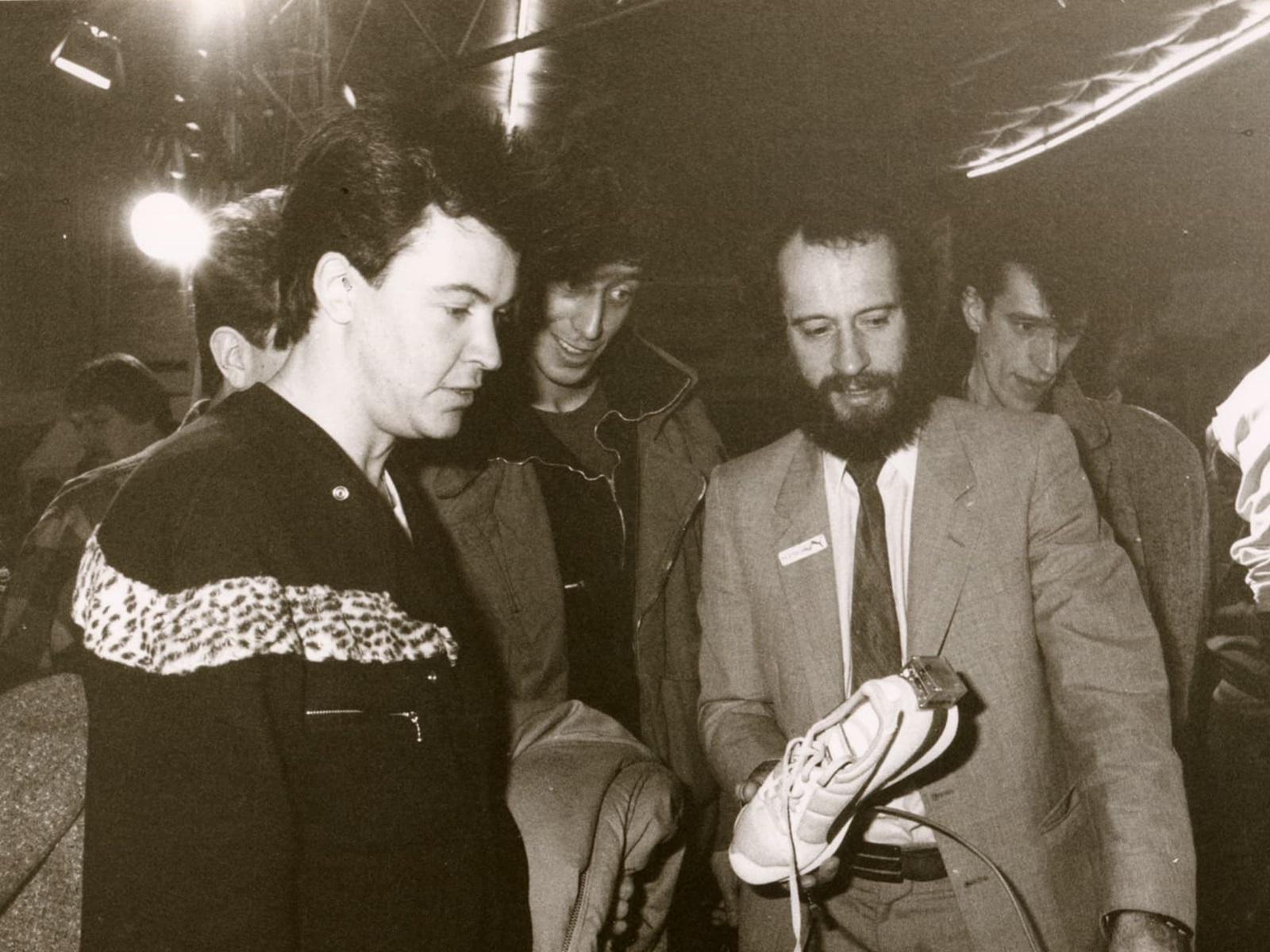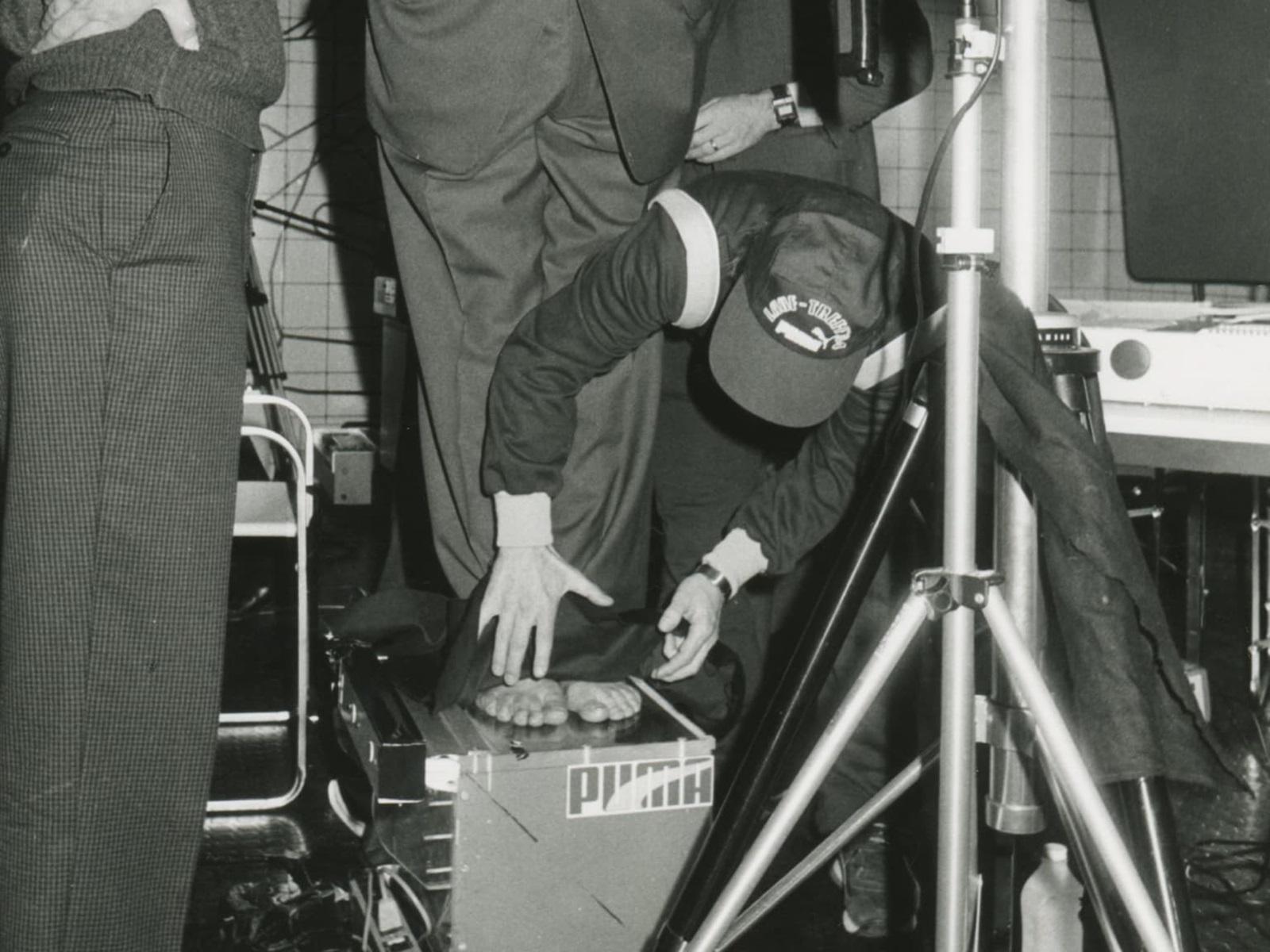 MEASURED KICKS
Sometimes the character of our athletes inspires innovation. Johan Cruyff was a gamechanger…literally. The complete player that he was created the standard of football known today as Total Football and his nickname, Pythagoras. The Evolocity football shoe measures not only how fast a player is but also how hard he or she can kick. Until now, no football shoe could offer such complete performance data. Gamechanging.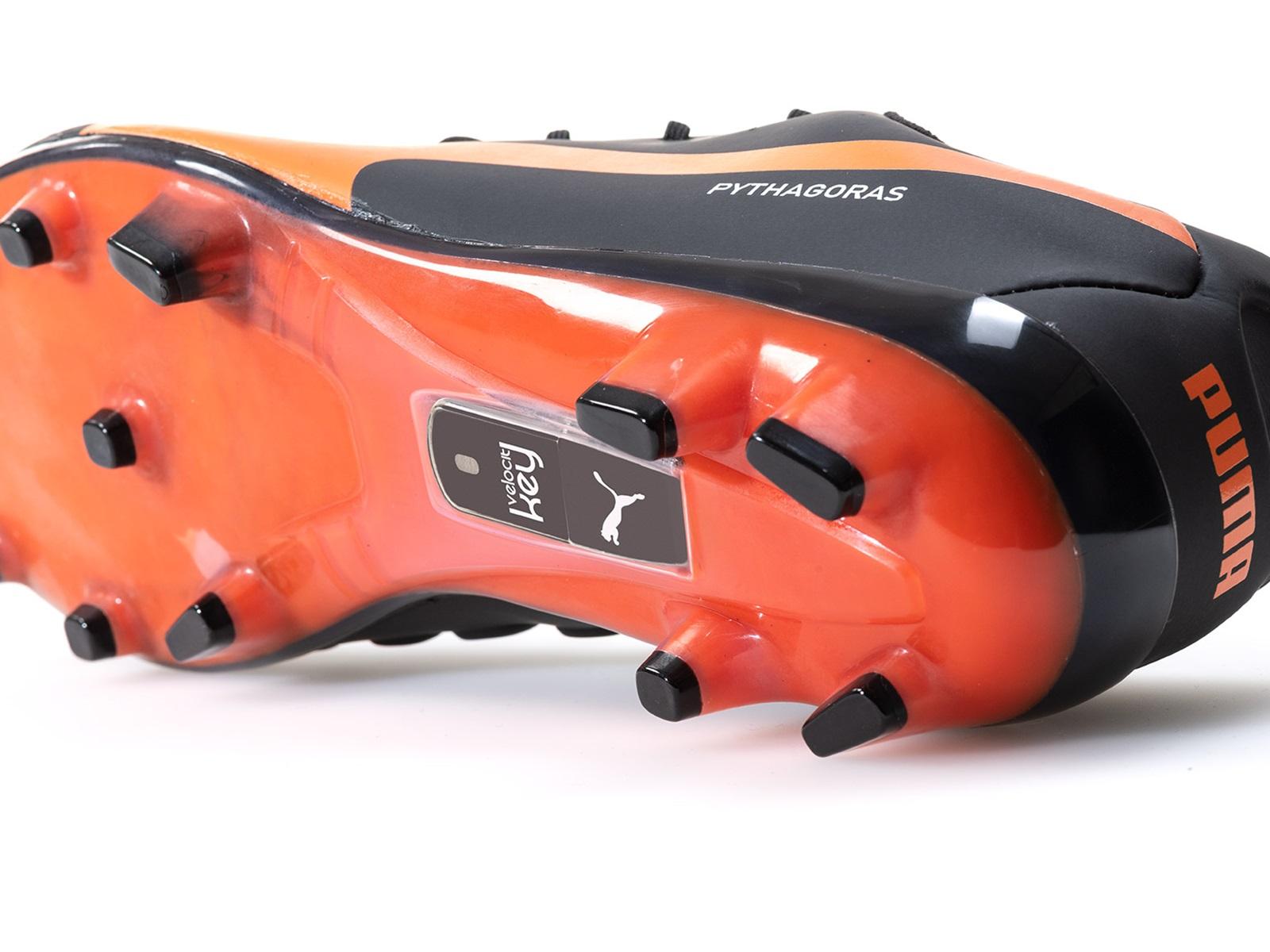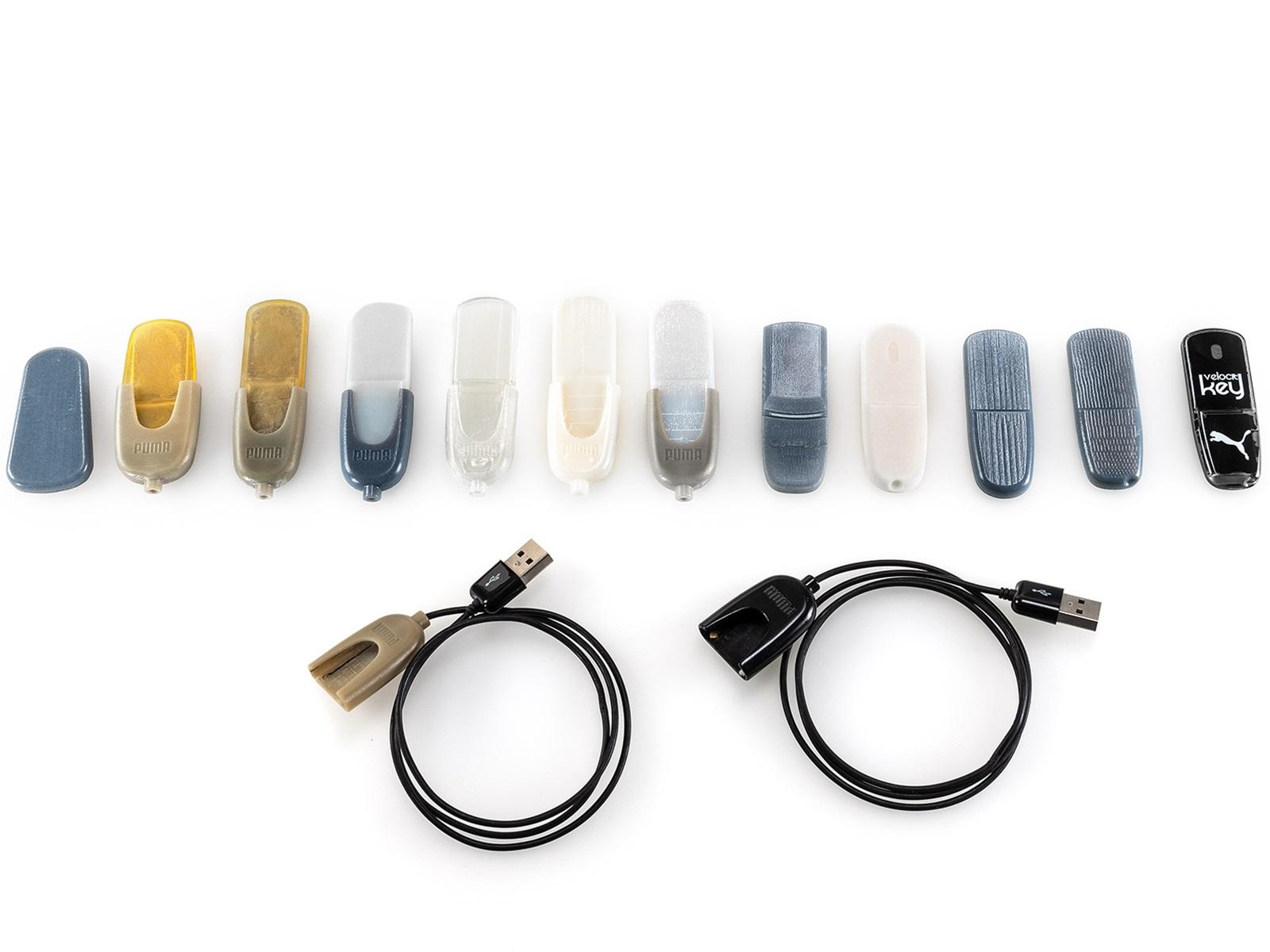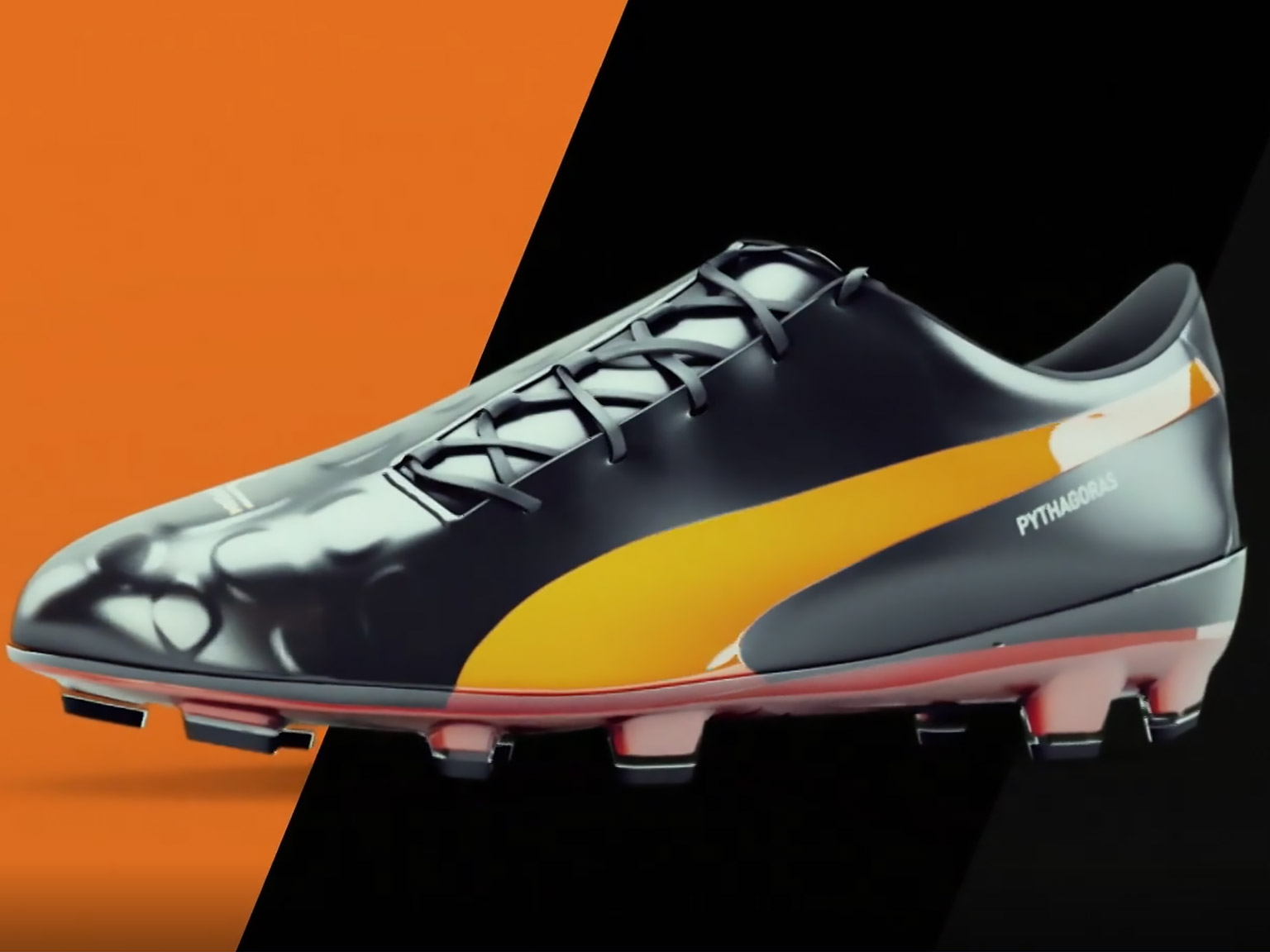 To innovate is to learn. And sometimes what we learn is what not to do. We were close on the heels of the smart football shoe trend. It seemed to us at the time that football players wanted as much data as they could get while on the pitch. So we built a shoe that measured how fast a player ran, how far they ran, and how hard they kicked the ball. And sharing the experience was made easy with an App.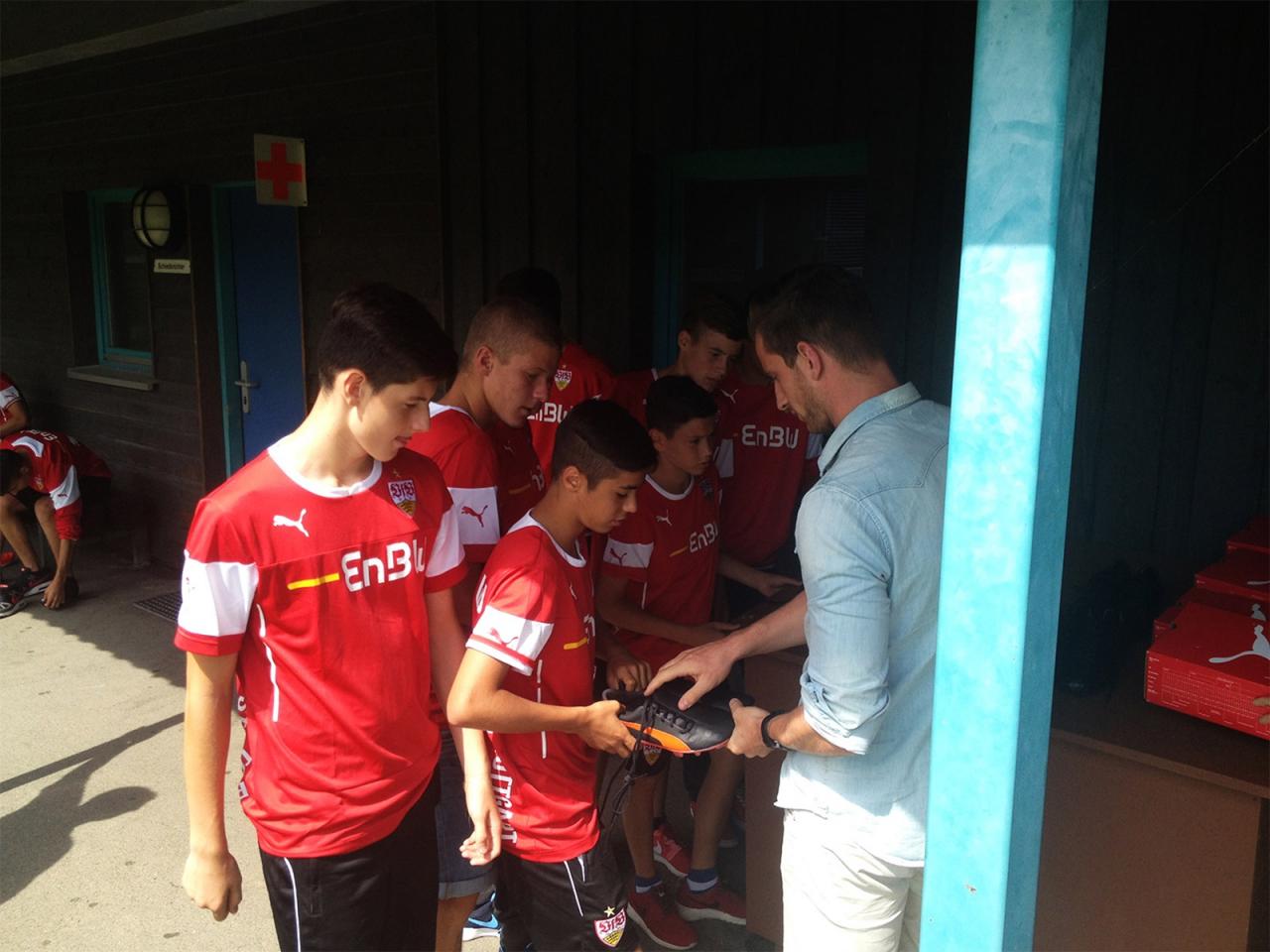 NEW IS NOT ALWAYS BETTER
Whenever we create something new and innovative we make sure to take the time to our football muse, the young player. What they think helps us understand if we are on the right track, if we should shift gears or if we should take our foot off the gas. Forever Faster means learning quick and responding. We took the Evolocity football boot to young players and asked their opinion. It turned out they were not interested in it. So we stopped our work and shifted our focus to other innovative ideas.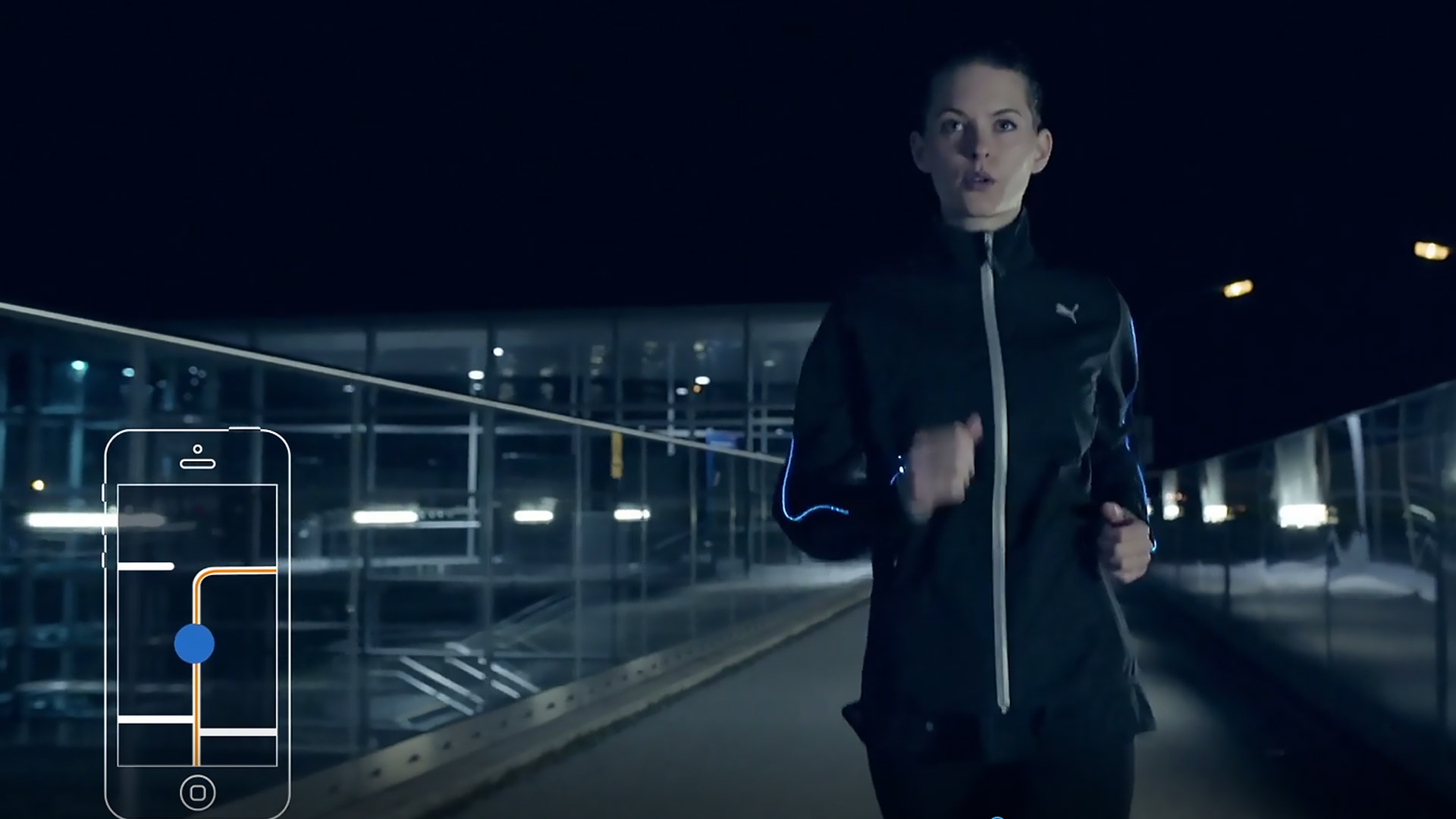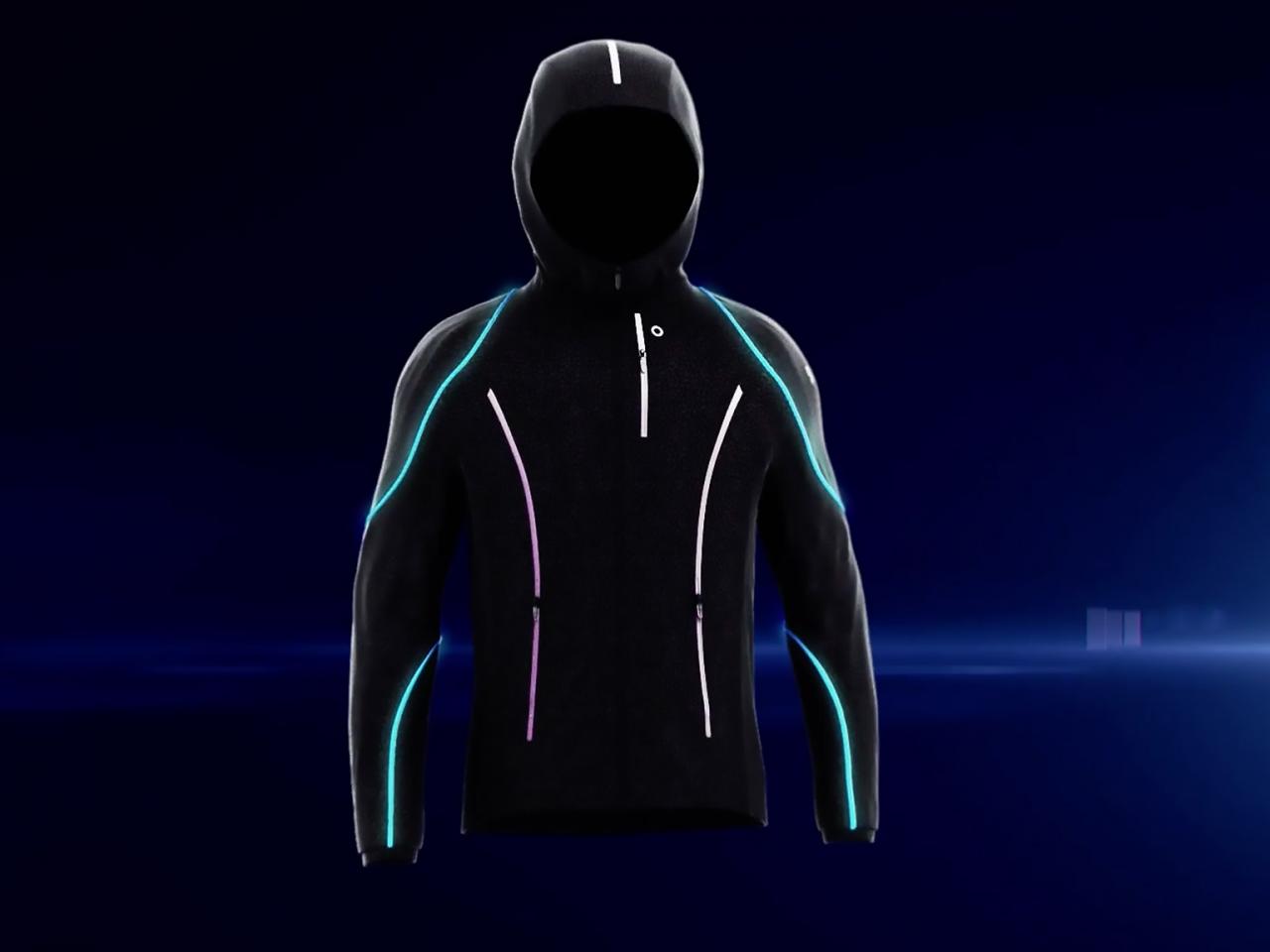 NIGHT MOVES
At PUMA we understand that a lot of runners run at night. And we design purpose built products to increase safety in that environment. But we knew we could to do better than create another reflective jacket. So we came up with the idea to give her a running mate. Something that would not only keep her safe but also offer her guidance and the ability to connect and compete with friends. We introduced LED lights into the architecture of the jacket and made it bluetooth ready so it could connect to a smartphone. We created a totally new and safe running experience.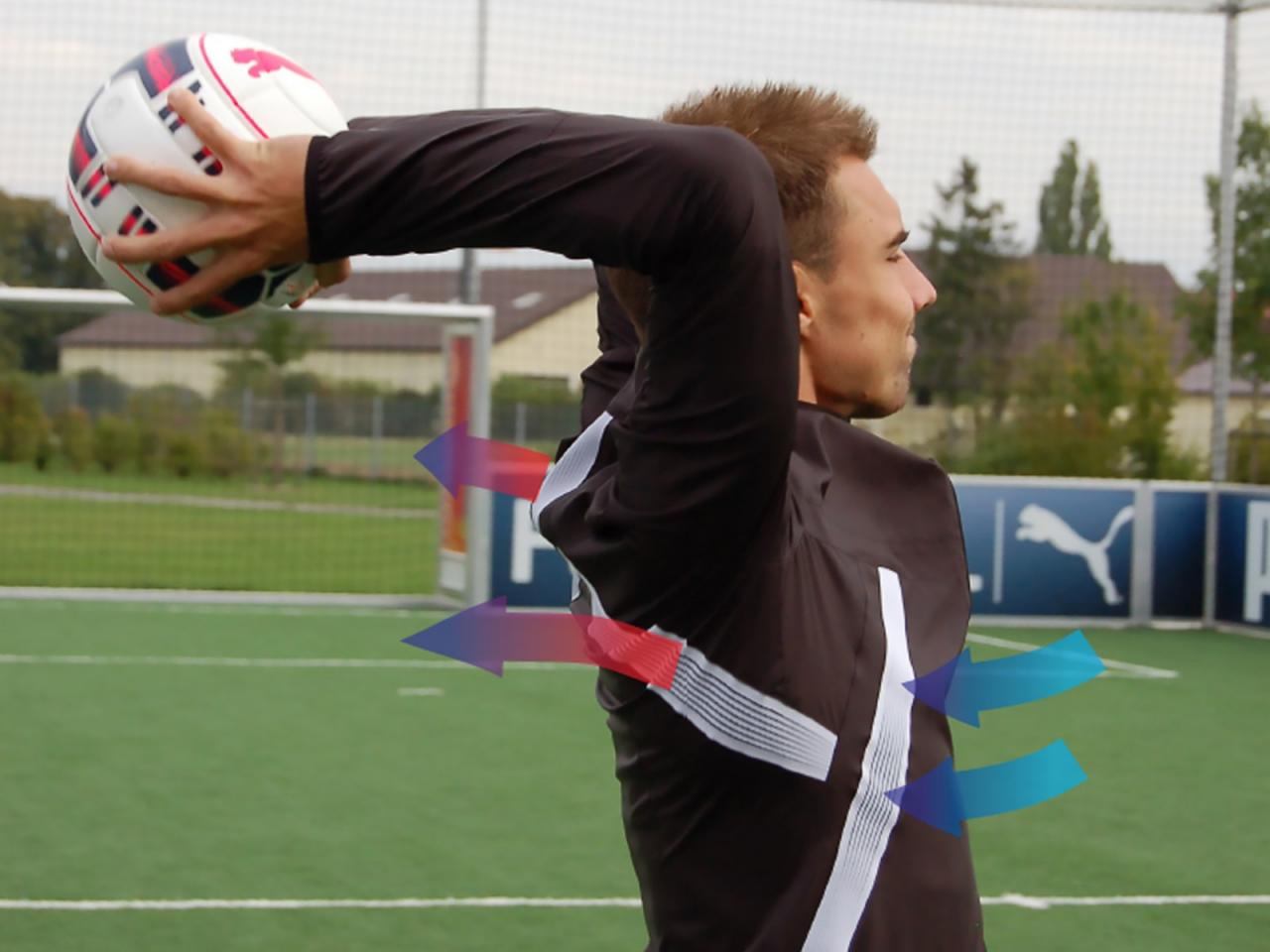 The EVO TRG jacket is designed to optimize thermo regulation during training. It adapts to the movement and improves performance through its innovative ventilation system. If the athlete moves, the ventilation nets open, allowing cool air in and warm air out, which optimally regulates the body's climate.
And that's not all. The function of the jacket is what informed it's visual language. We did such a good job keeping athletes cool in and in style we won an ISPO award for it.
FUNCTION DEFINES FORM
Innovation often starts with research. Development of the EVO TRG jacket began with careful analysis of the condition of the athlete when they train. We identified prominent heat zones and analyzed how a garment moves and where it is stressed during movement. That's what determined the architecture of the product. We validated our concept using thermo sensing cameras. Isn't that hot!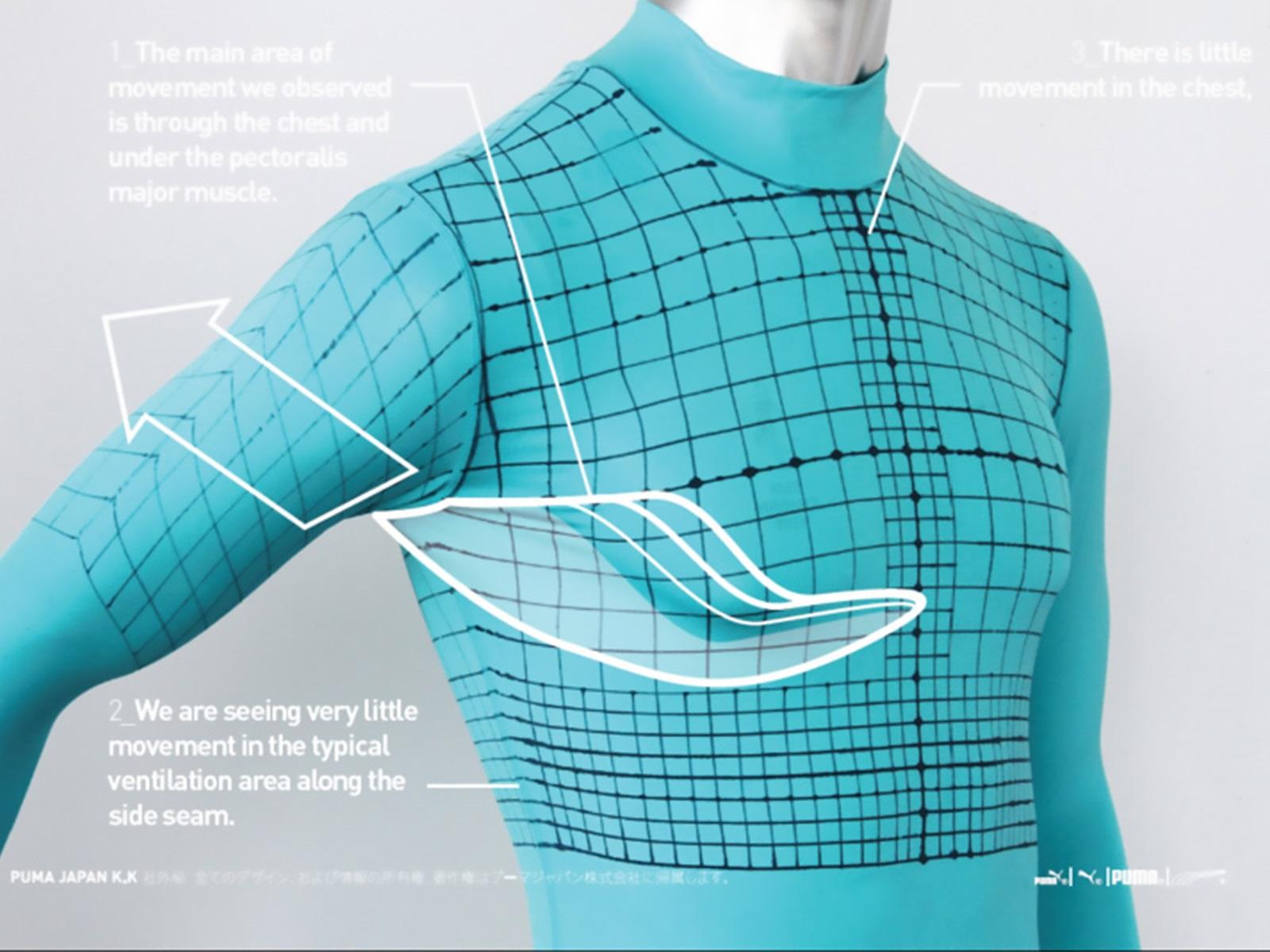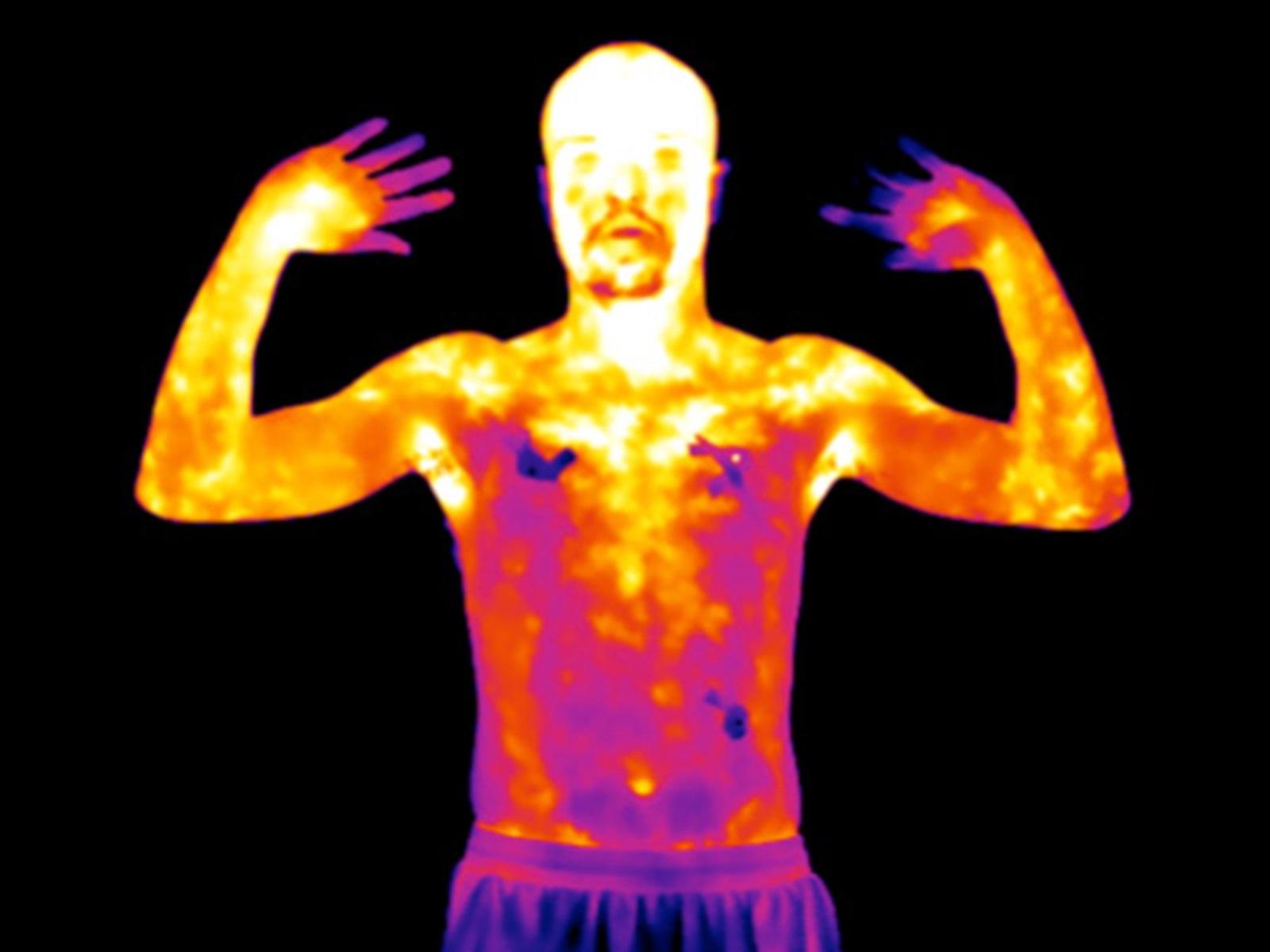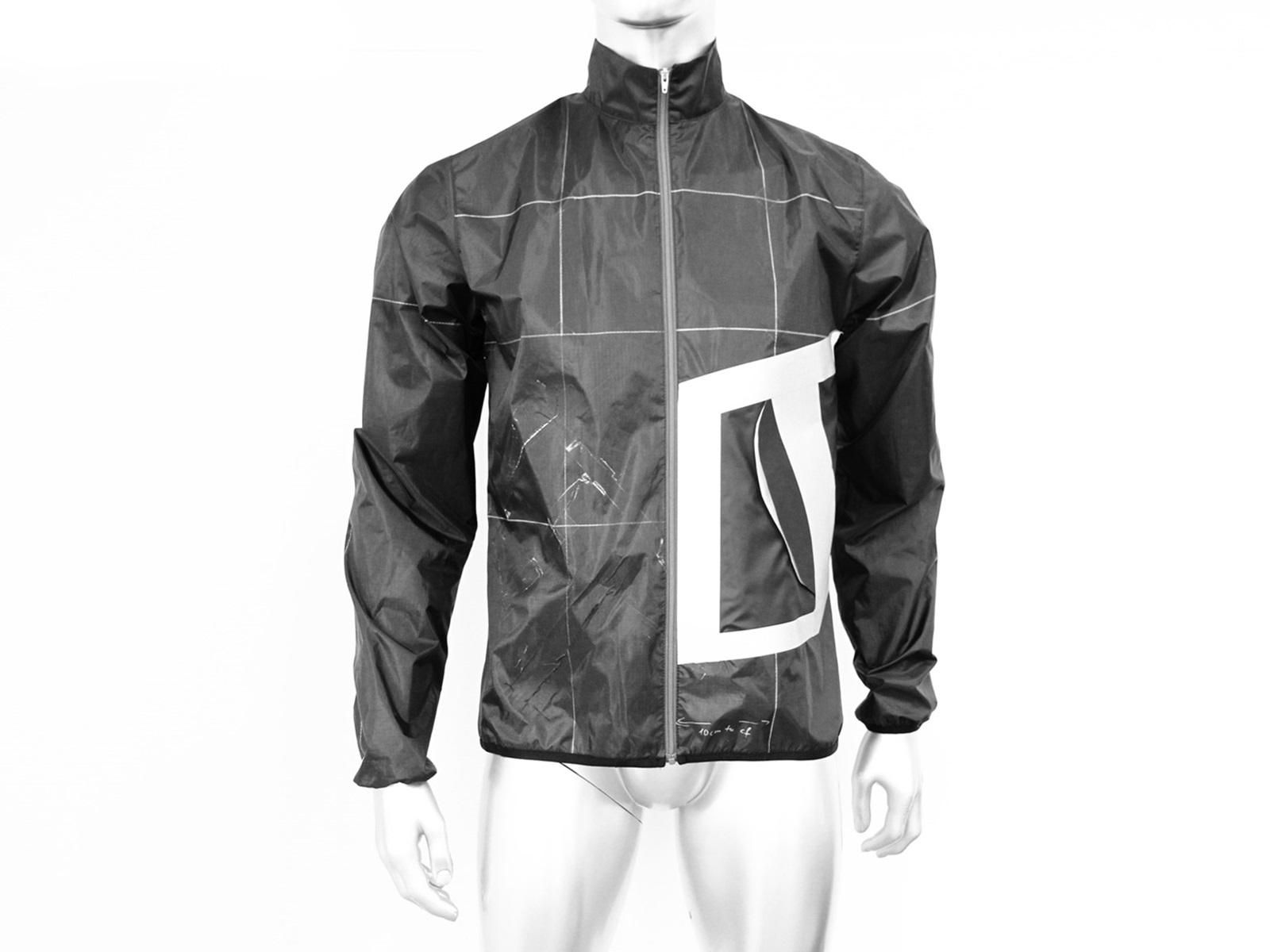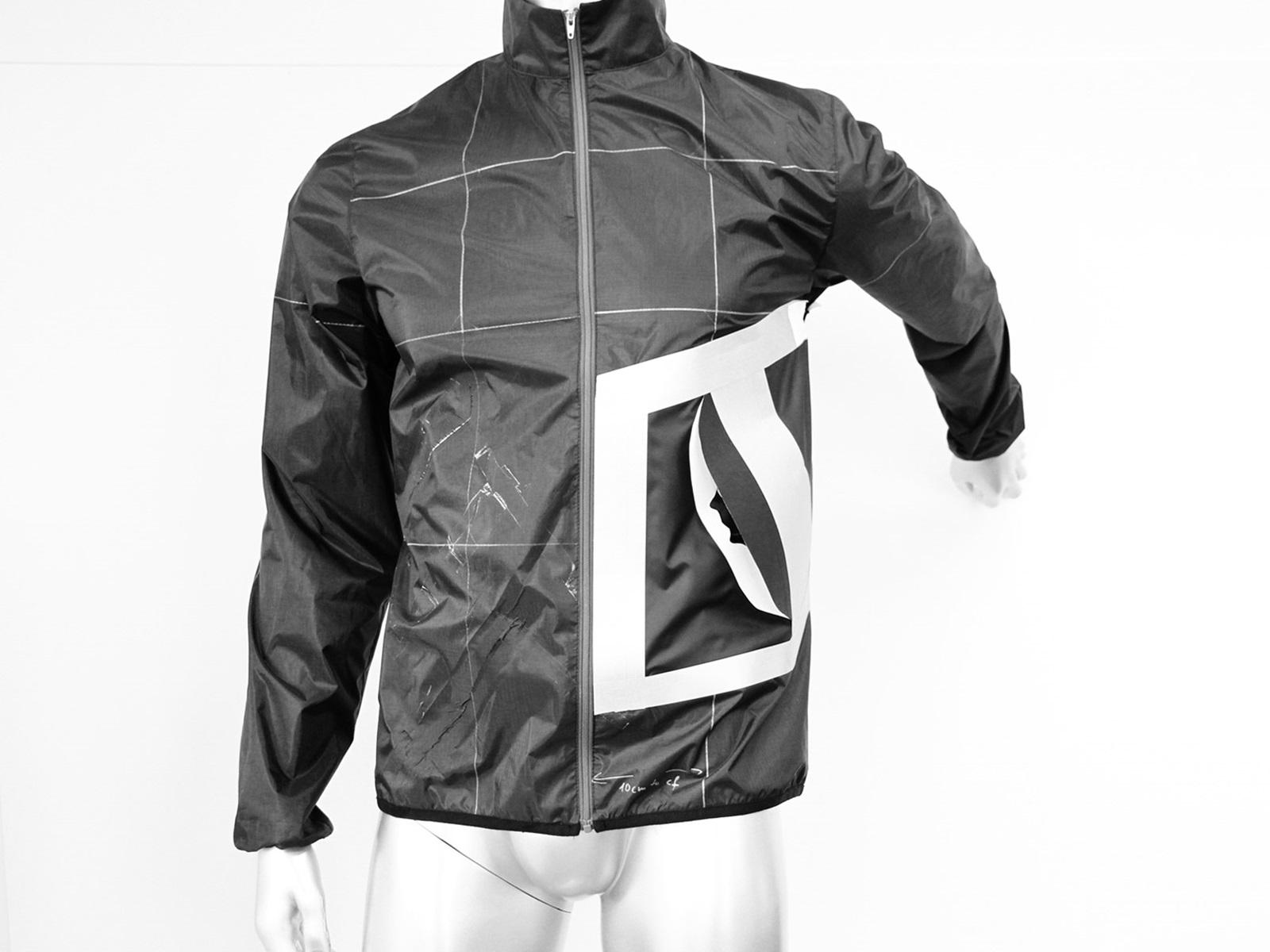 Our obsession began in the 60s with the Brush Spike, the first track spike to use a thick-strapped touch fastener instead of thin laces. The 80s brought PUMA Disc, which used cables throughout the shoe to fasten it firmly to the foot. NetFit technology takes the individuality of athletes into account and provides the ability
to customize the fit. You can lace your NetFit shoes any way you want to achieve the perfect fit. No matter the foot shape or lock-down need. Experiment with the lacing system, adapt it to your fit specifications, whether wide or narrow footed. NetFit works, is individual and it's cool.
SIMPLICITY AT ITS FINEST
The best new ideas sometimes come from established ideas sitting right in front us. This time, a regular walk through the fruit section of the supermarket was what sparked a technological revolution. And it didn't stop there. At PUMA, we make fast first prototypes with the energy of our initial idea. That's the best way to quickly know if it's a good one or not. This one proved to be good.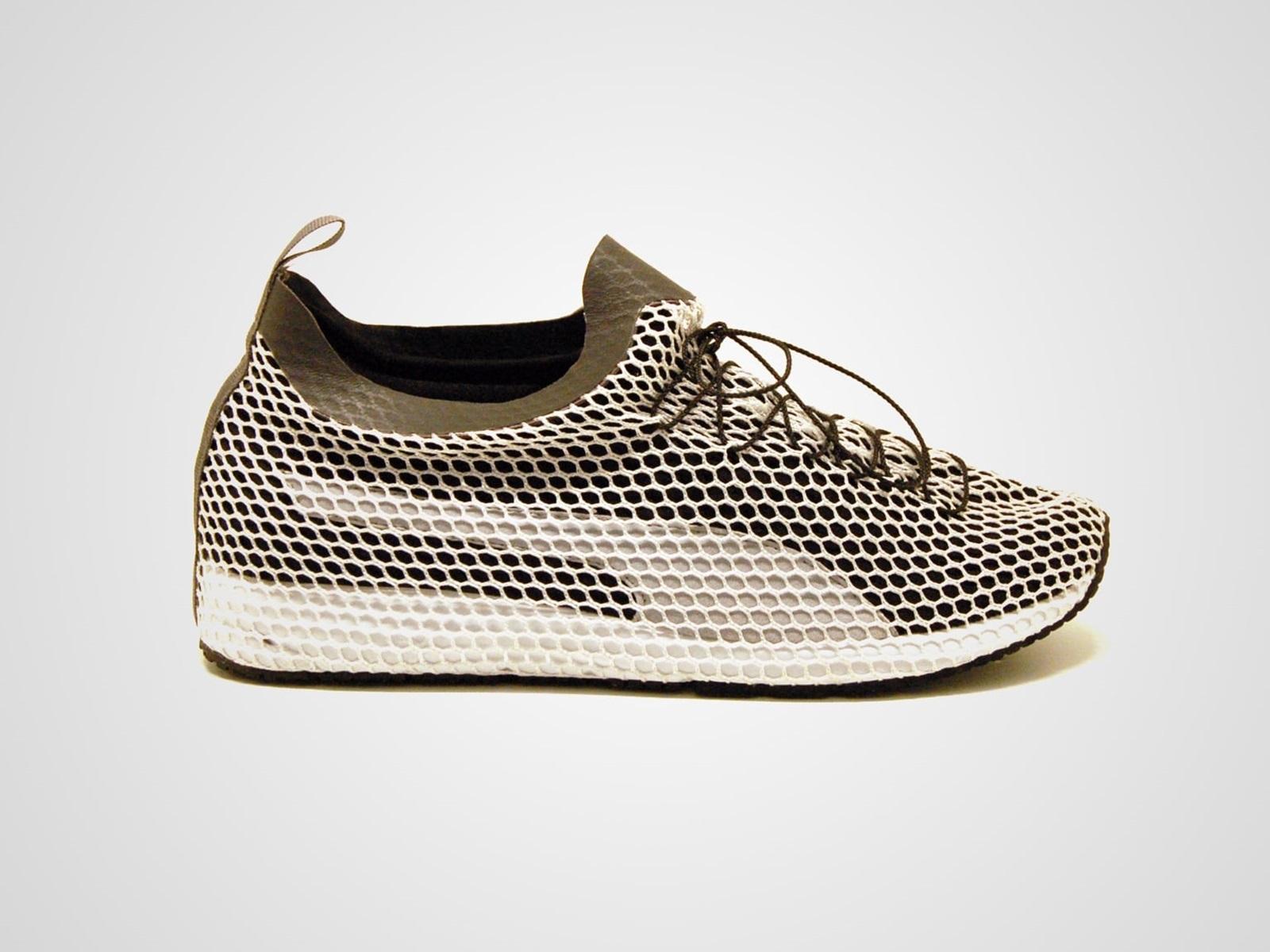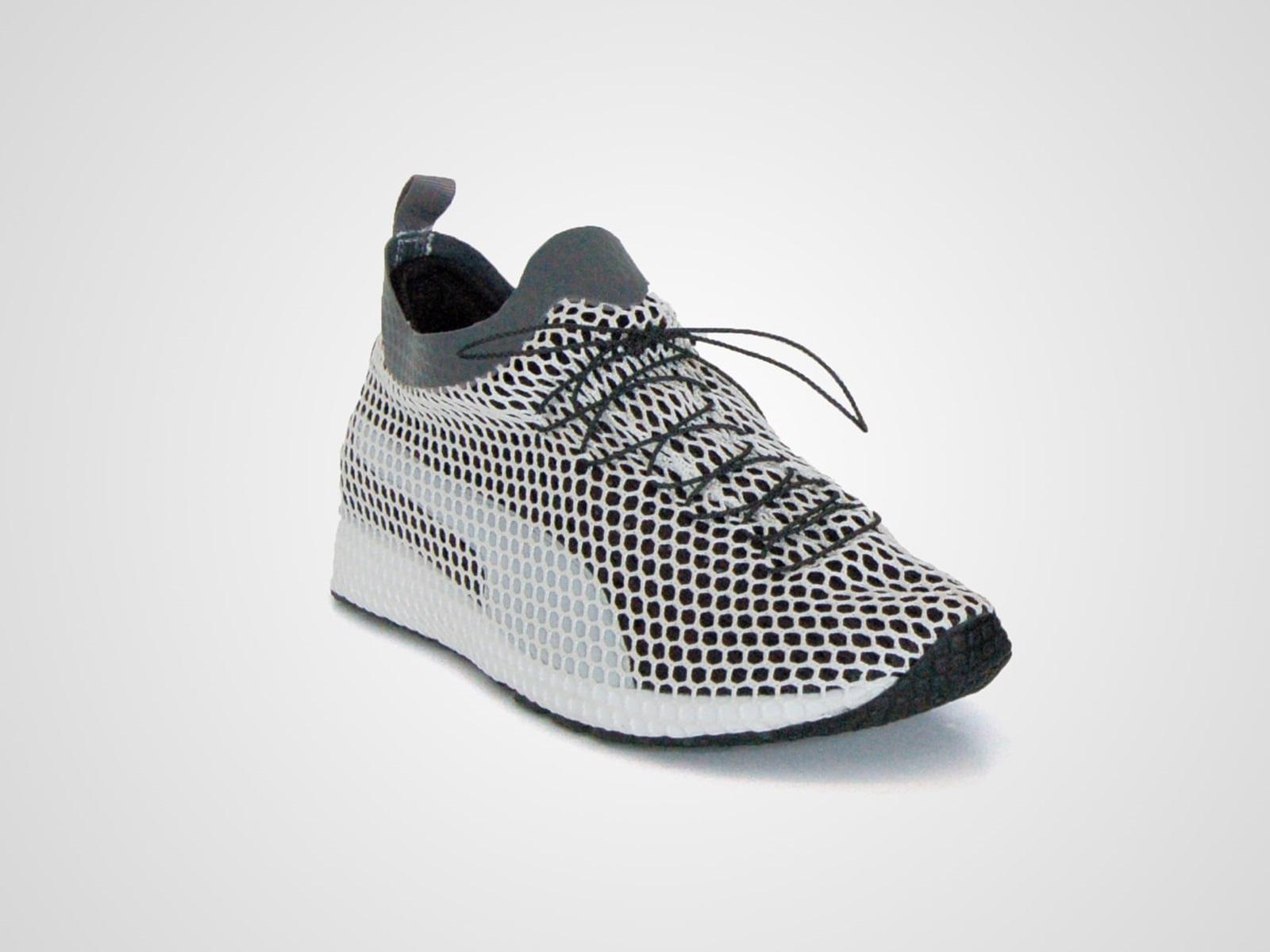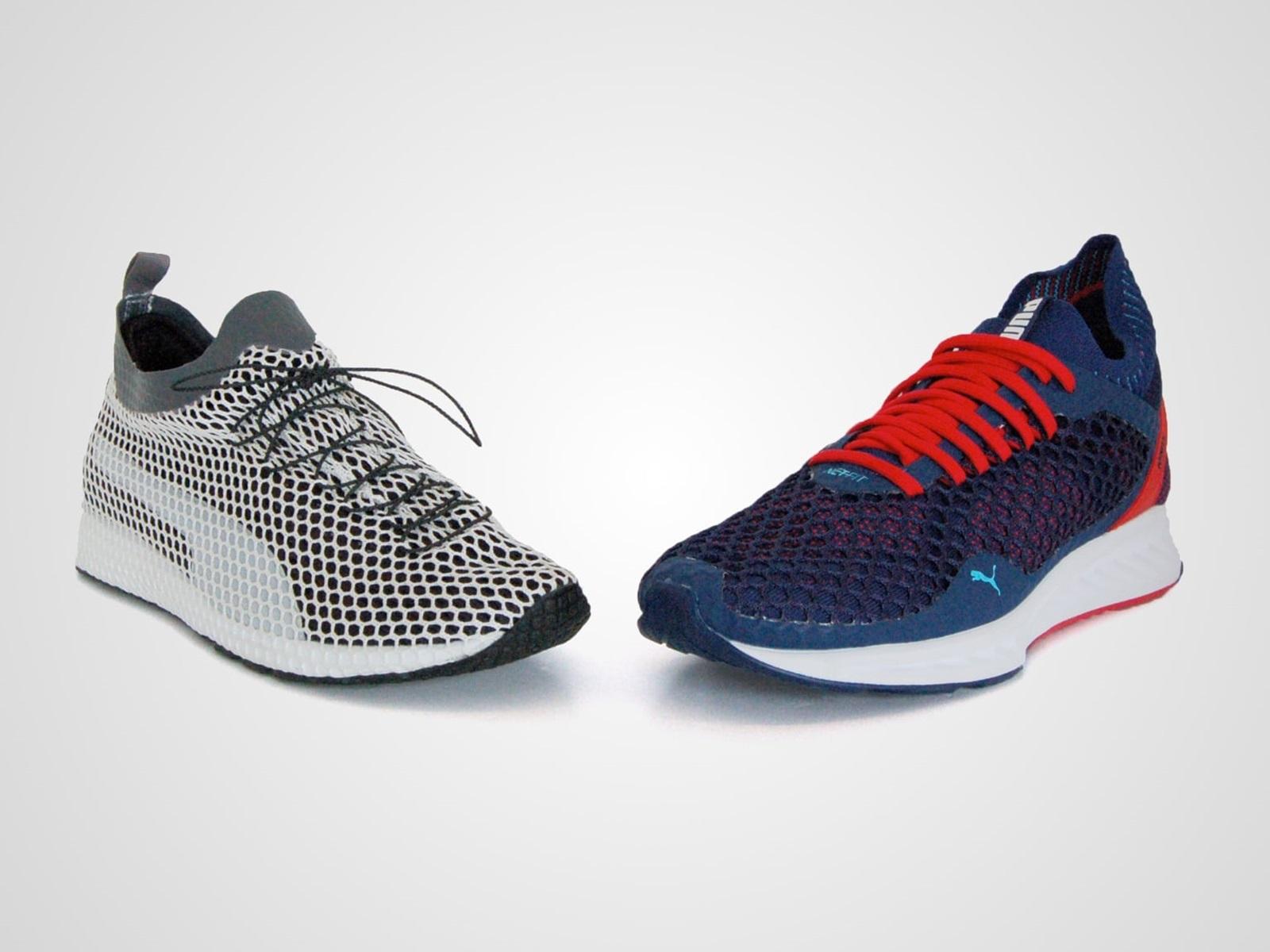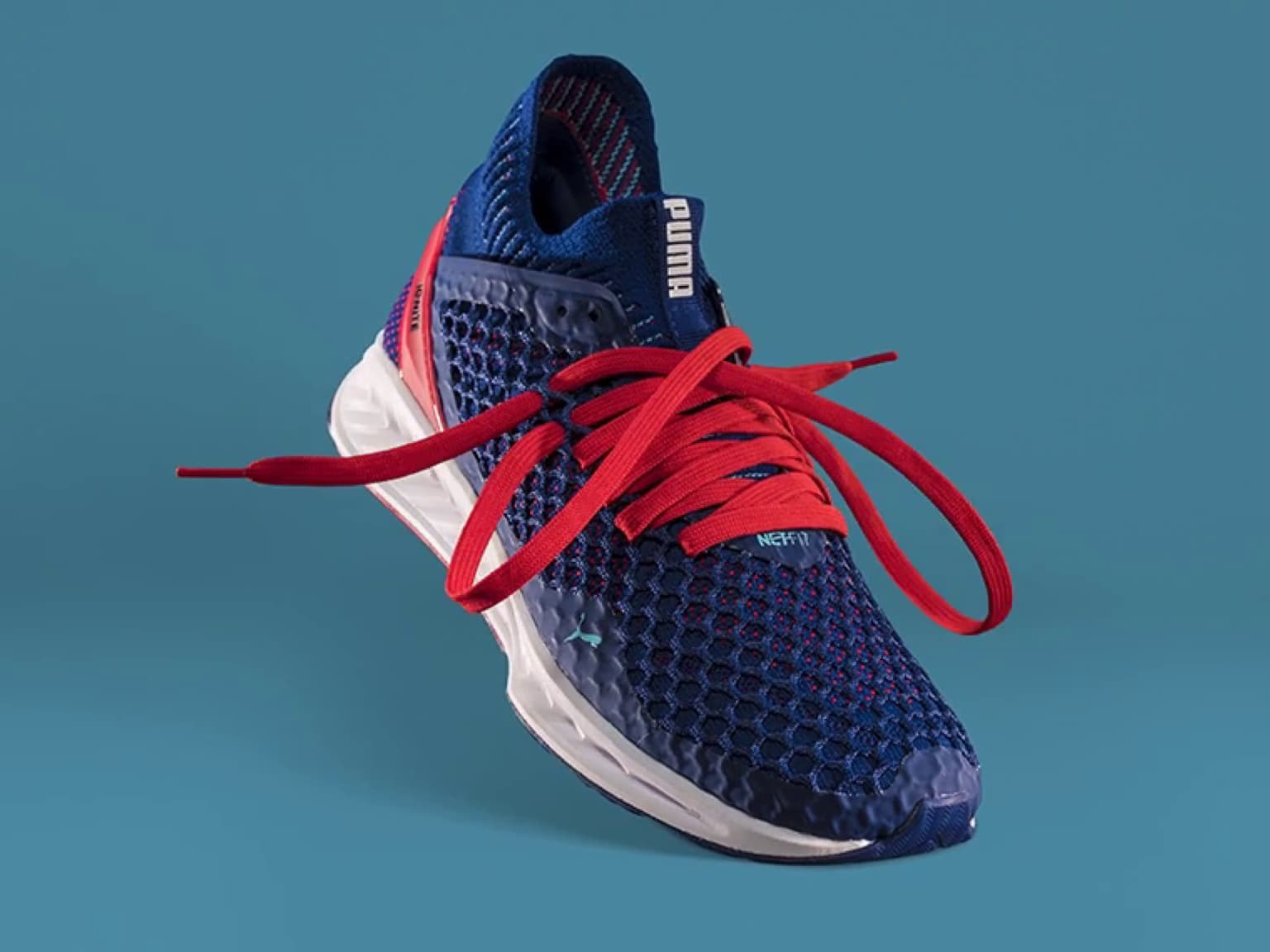 NOT THE SAME OLD MESH. MORE SPORTS. A COOL LOOK.
Using mesh on a sport shoe is old news. The first prototypes we built used the standard material found at most shoe factories. But for us that wasn't enough. We were demanding more of the mesh, more performance. It needed to withstand the constant pull of laces. First attempts to lace up the shoe failed. The mesh ripped. What to do?
Instead of giving up we broadened our horizons, we looked beyond the shoe industry to find a suitably strong mesh. We hit the mark in the automotive industry: An industrial grade mesh, usually used in trucks to hold heavy cargo. In the end, we worked with the mesh factory to develop a completely new mesh with the strength to hold cargo, but the flexibility needed for shoes.
Once we got NetFit to work in a running shoe, we realized every athlete wants great fit in their shoe. And those who require a durable and lasting fit would require it too. So, we expanded into other disciplines and the first shoe after the initial running shoe was a sprint spike. Sprinters need precision fit to get them out of the starting blocks securely and in the many strides of their race without loosening. Basketball players need unchanging support when they cut from side to side. And footballers need fit along with durability to withstand passes and runs for 90 minutes. These requirements of the needed material made it more challenging to find it, but oh so much more rewarding to finally present the results.
ANOTHER STRIKING THING ABOUT NETFIT? ITS LOOK.
Or would you choose a functional shoe with a design you don't like? Today, functionality in a product is not the only thing that makes it sell. How it looks is super important. NetFit shoes make a simple visual statement from afar, but also make a highly detailed impression up close. Add color and it's a hit!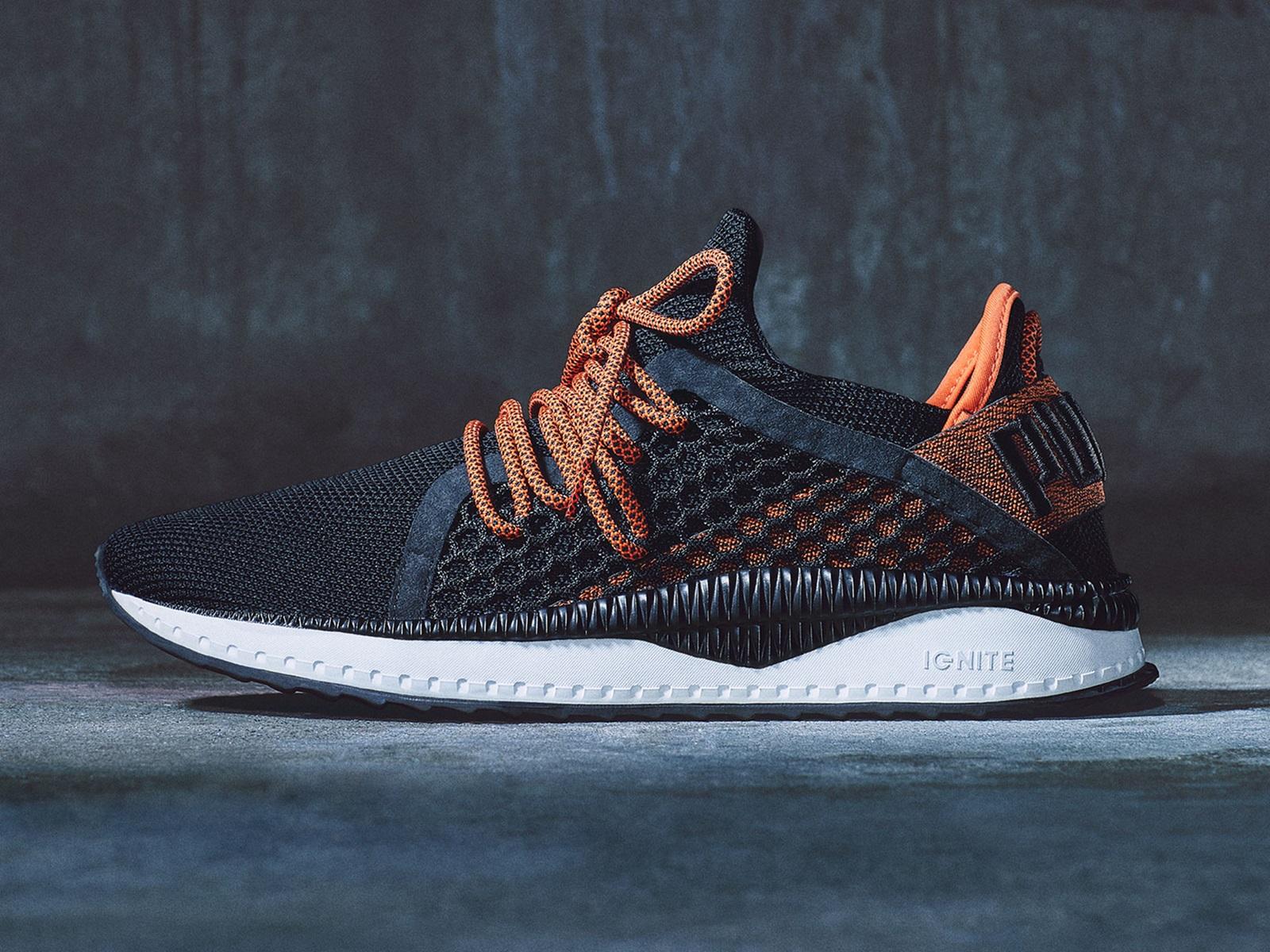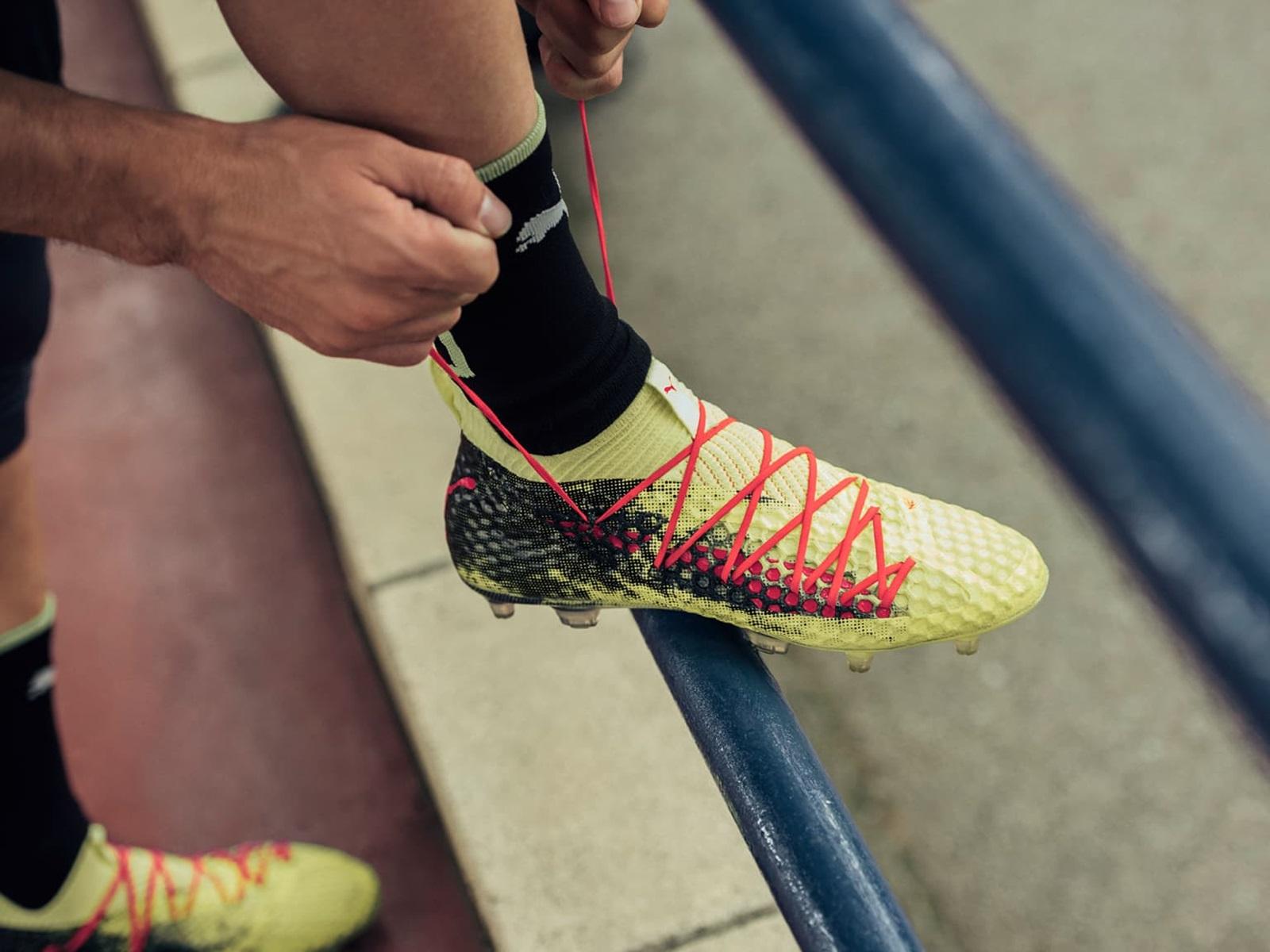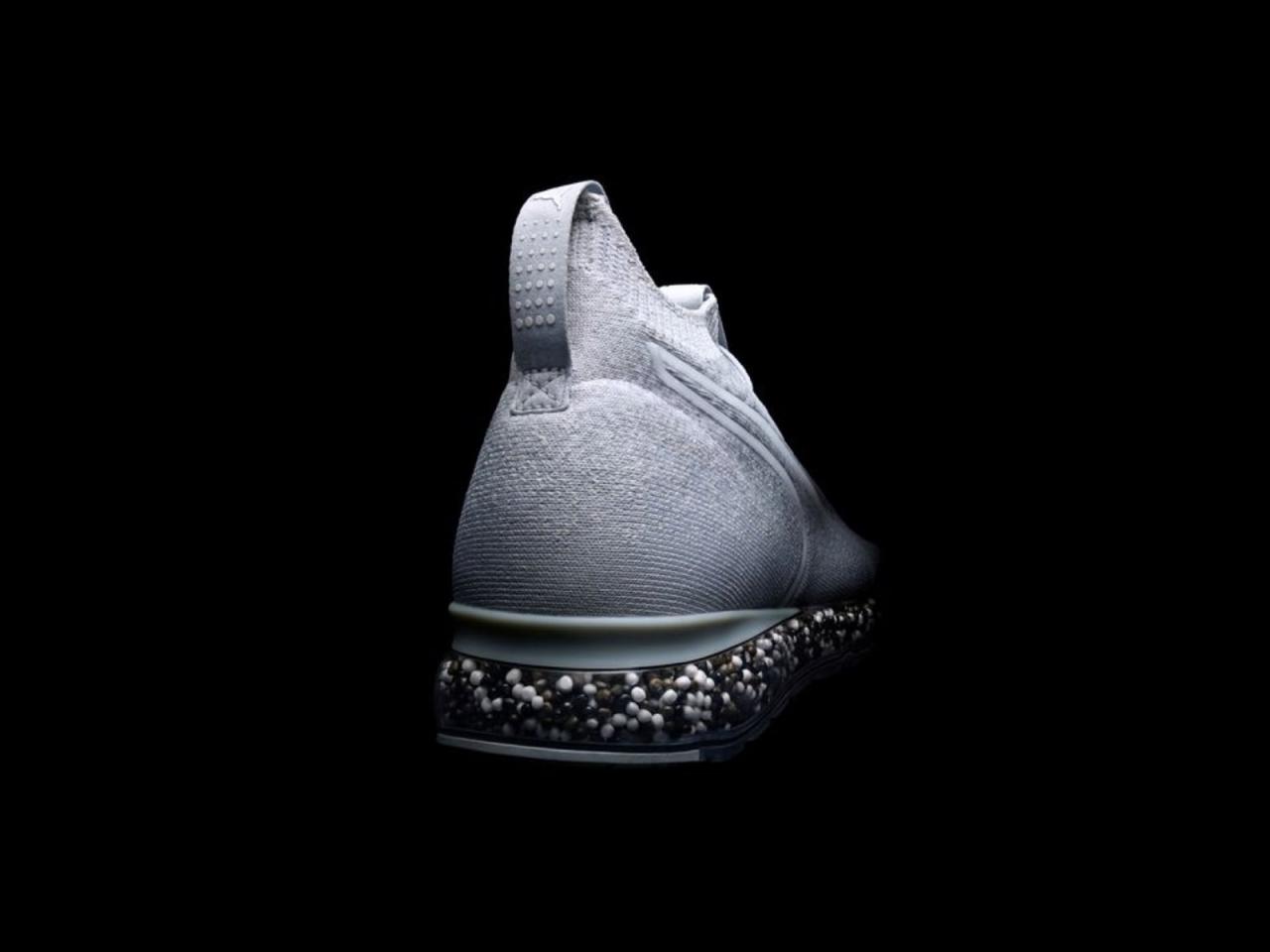 A FUN-CTIONAL RUN
Running can be a lot of science. But it should be just as much fun. Not everyone is set on winning a race. The feeling of running, experiencing freedom and your own energy is just as rewarding. Everyone loves the feeling of running in sand. We asked ourselves: how do we recreate the same sensation in a shoe?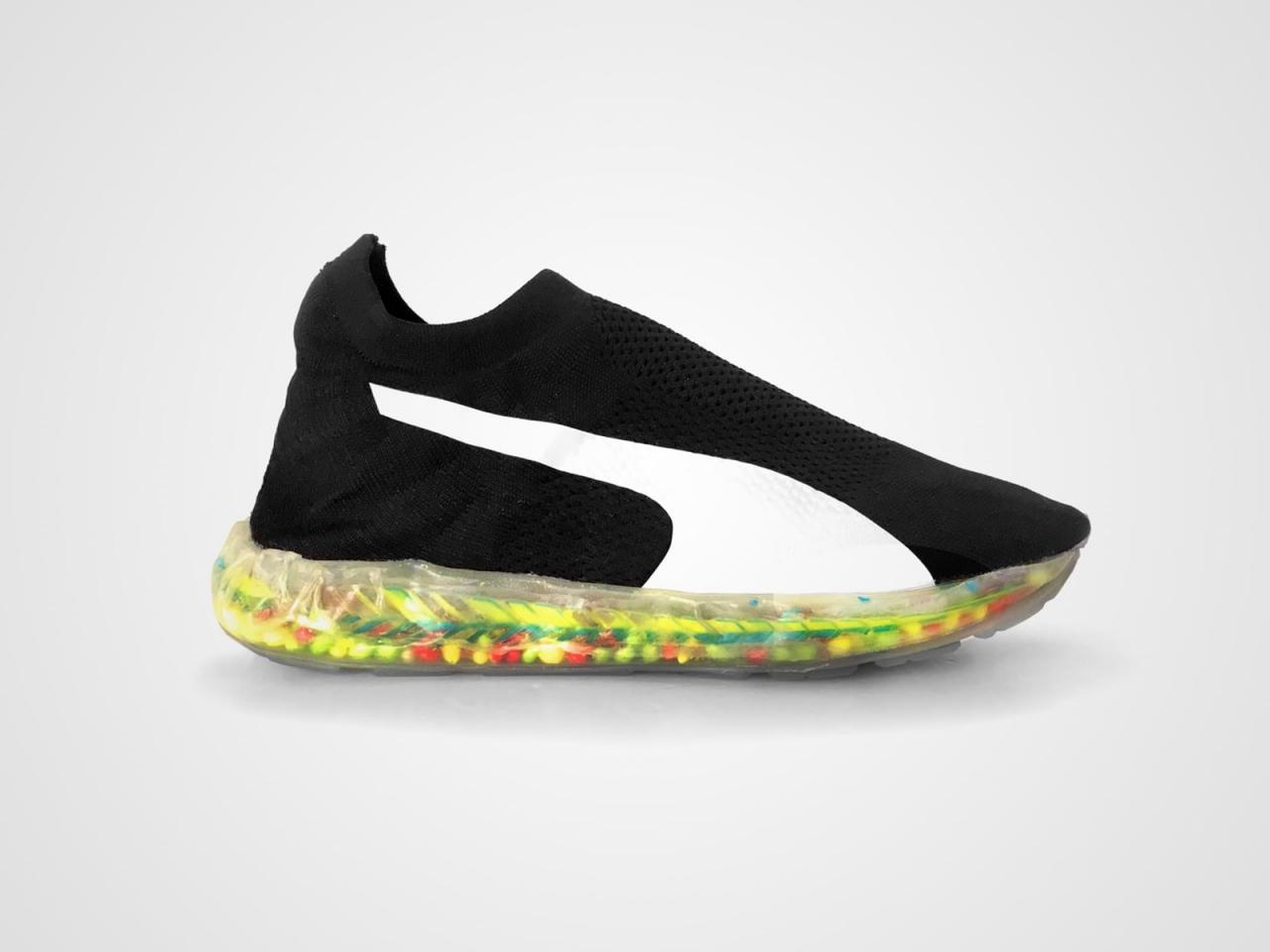 This was the starting point for PUMA Innovation experts. The first Jamming midsole prototype was a midsole "bag" filled with thousands of foam beads. It already felt great during the first test, but it was still unstable. What followed was fast, iterative prototyping. By using the ETPU beads used in our NRGY midsoles, we found a filling for an entirely new adaptive cushioning system. When injected into a polyurethane midsole membrane, they can still move independently with every step. The perfect mix of cushioning and stability.
The solution came with an innovative manufacturing process: We had to get hundreds of little beads into a bag and seal it off to let none escape. And all of this had to be possible on a large scale. Just for this purpose, a special machine had to be created. Making one shoe is one thing. Making thousands is another. But we got it done.
The Jamming name was inspired by the work of Skylar Tibbits and the MIT Self Assembly Lab, describing what happens when liquid or beads are placed in small spaces like our midsole and start reacting as larger solids would.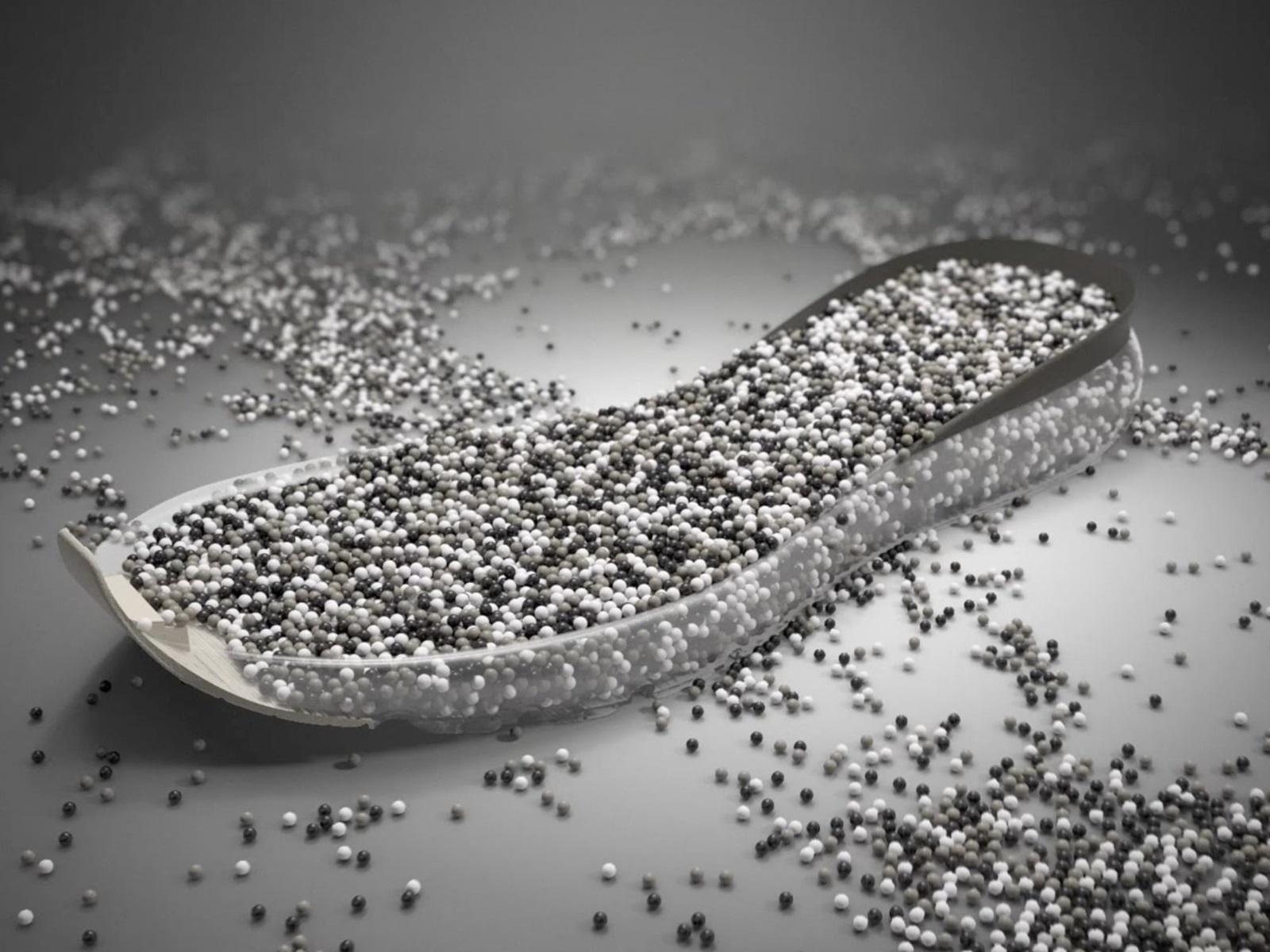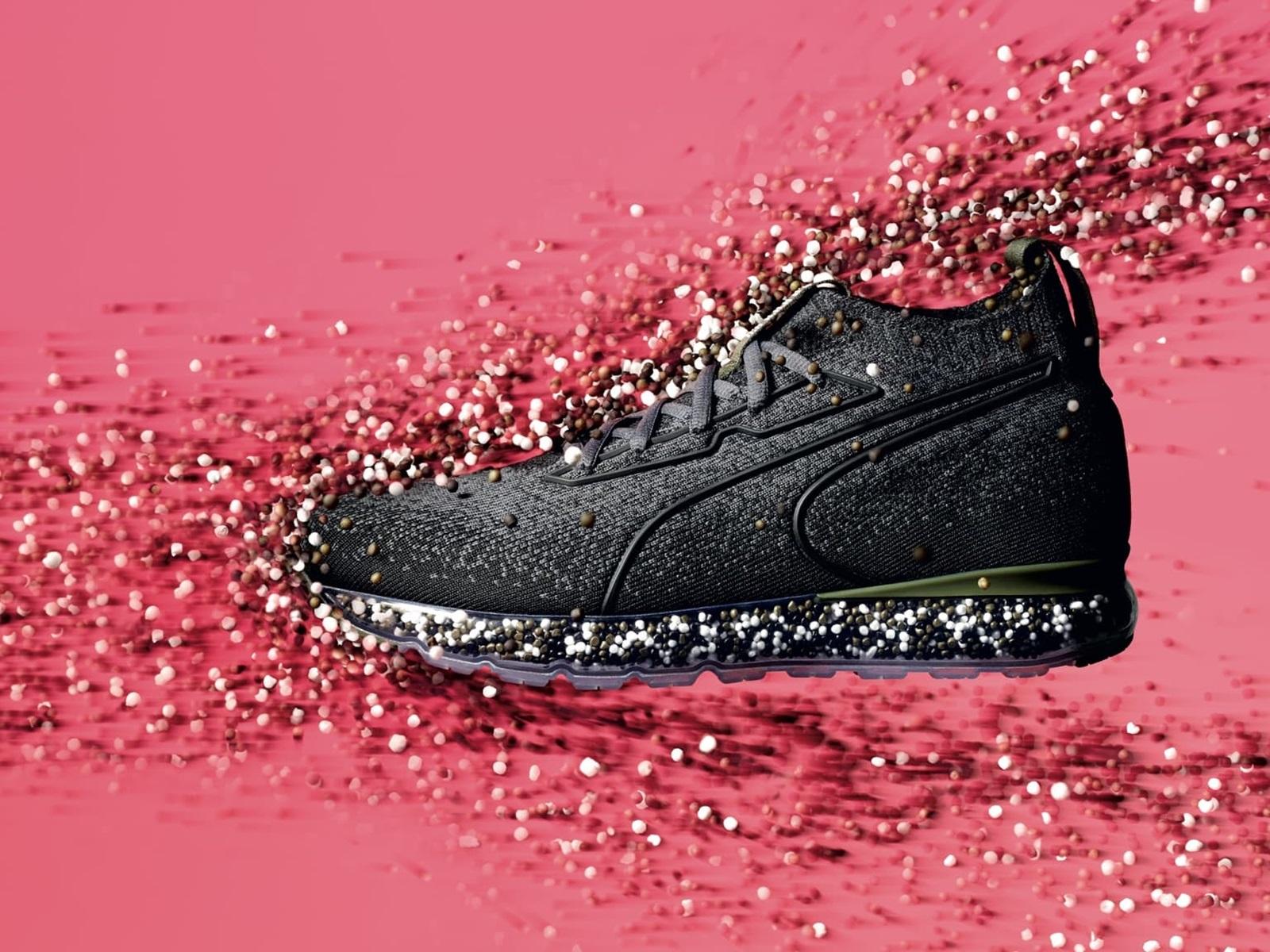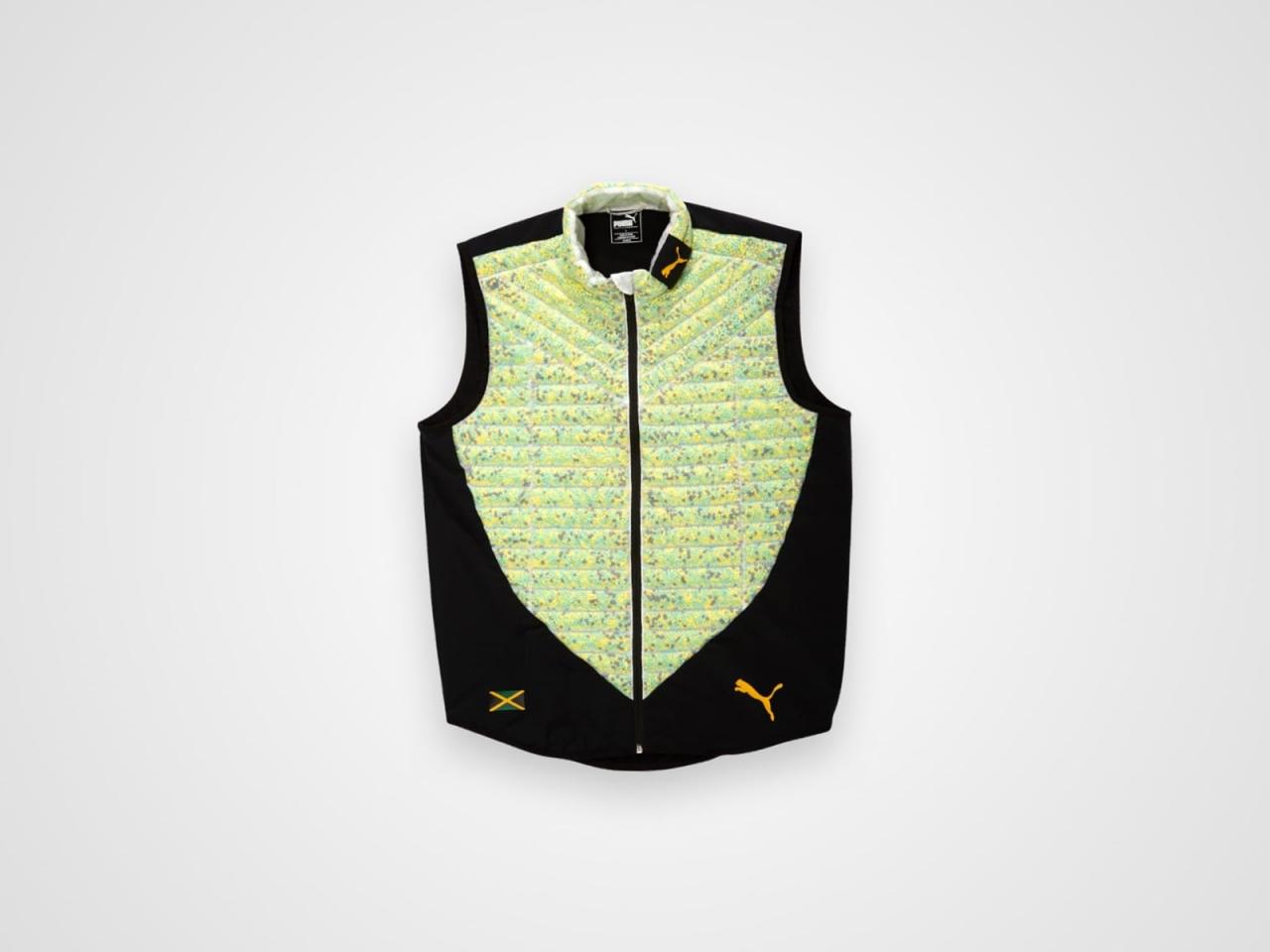 When you have fun, colorful beads, it would be a shame to not make more of it. For the 2016 Olympics in Rio, Usain Bolt was issued a special vest. Filled with the multi-colored beads of our Jamming shoes. Naturally, the beads were the colors of the Jamaican flag. Fun.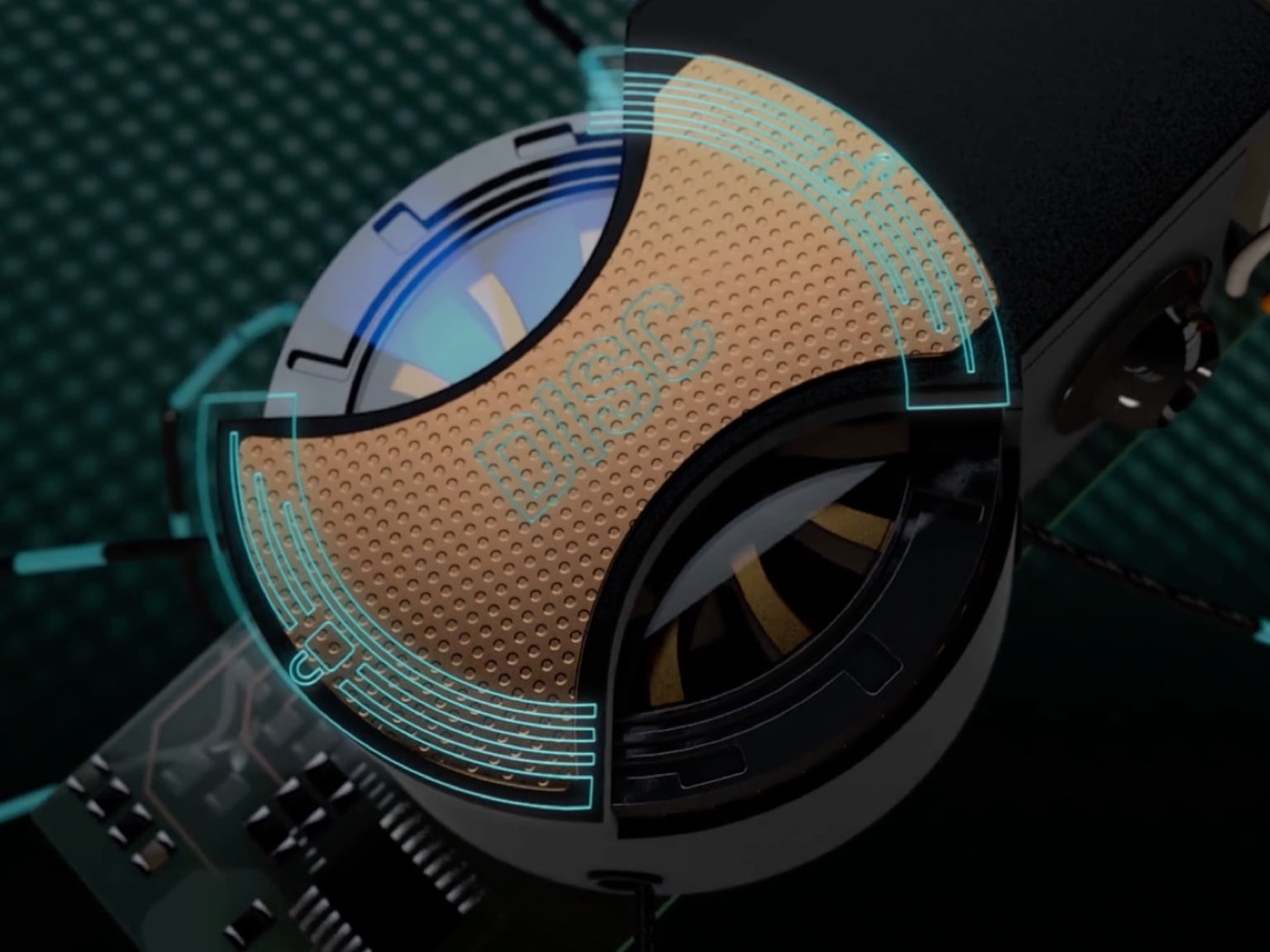 THE FUTURE AT OUR BACKS
Once we got the idea to create AutoDisc, we automatically entered a race to beat the competition. Discover how PUMA Innovation worked faster to develop the first automatic lacing footwear before any other sports brand.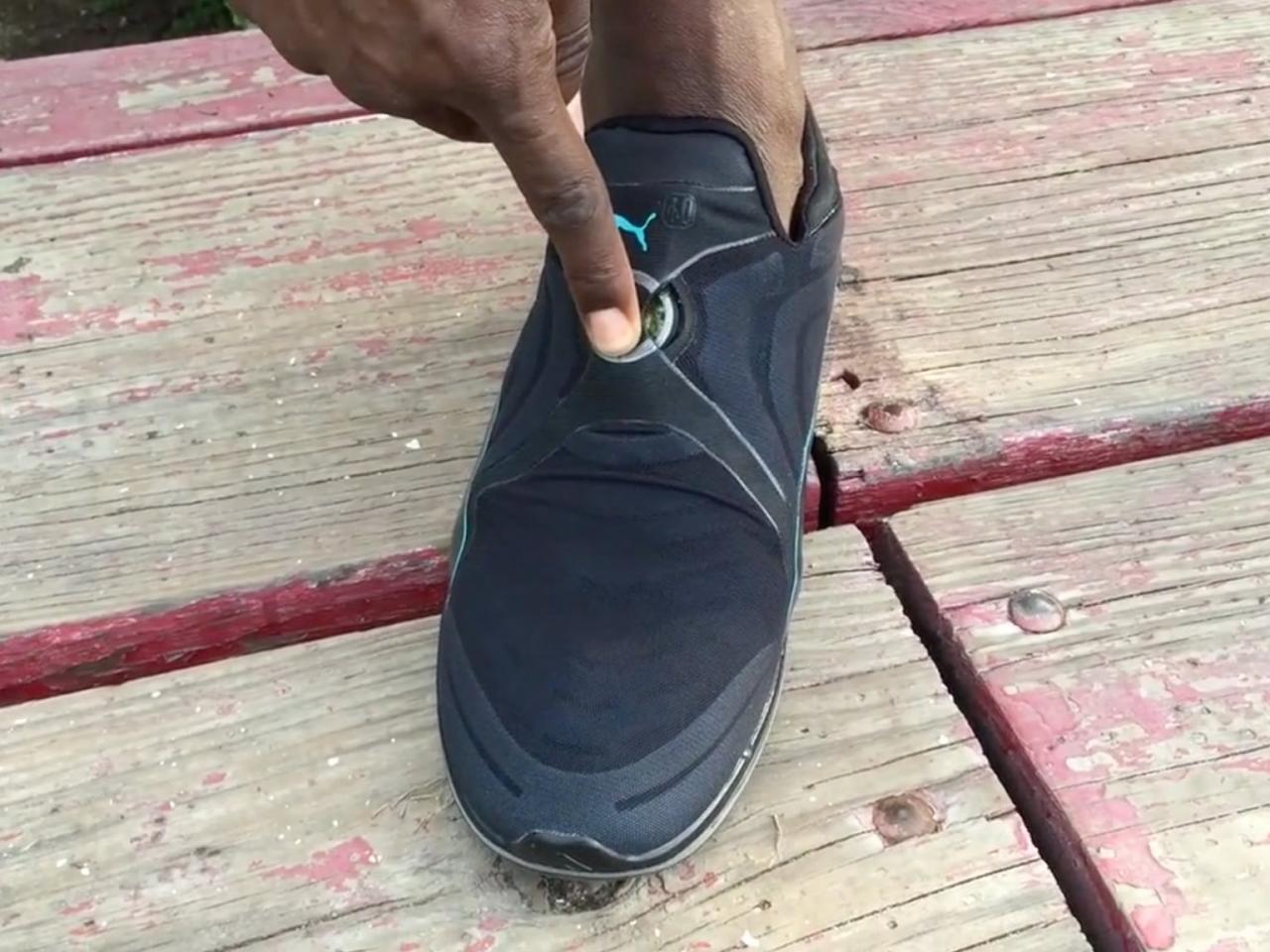 BOLT UNBOXES
By connecting the motor via Bluetooth, the user can tighten and loosen their shoe with just a touch on their smartphone. These models were specially created for PUMA athletes competing at the 2016 Rio Olympics. The fastest man in the world, Usain Bolt, was one of the first people to experience PUMA Autodisc. But before we got there, we had to complete our own sprints.
PUMA Innovation takes pride in the act of discovery. It fuels real world insights that lead to real world solutions. When we set out to create a new football power concept, we were very clear on a few things:
We wanted a relevant football story.
A real innovation.
No gimmicks.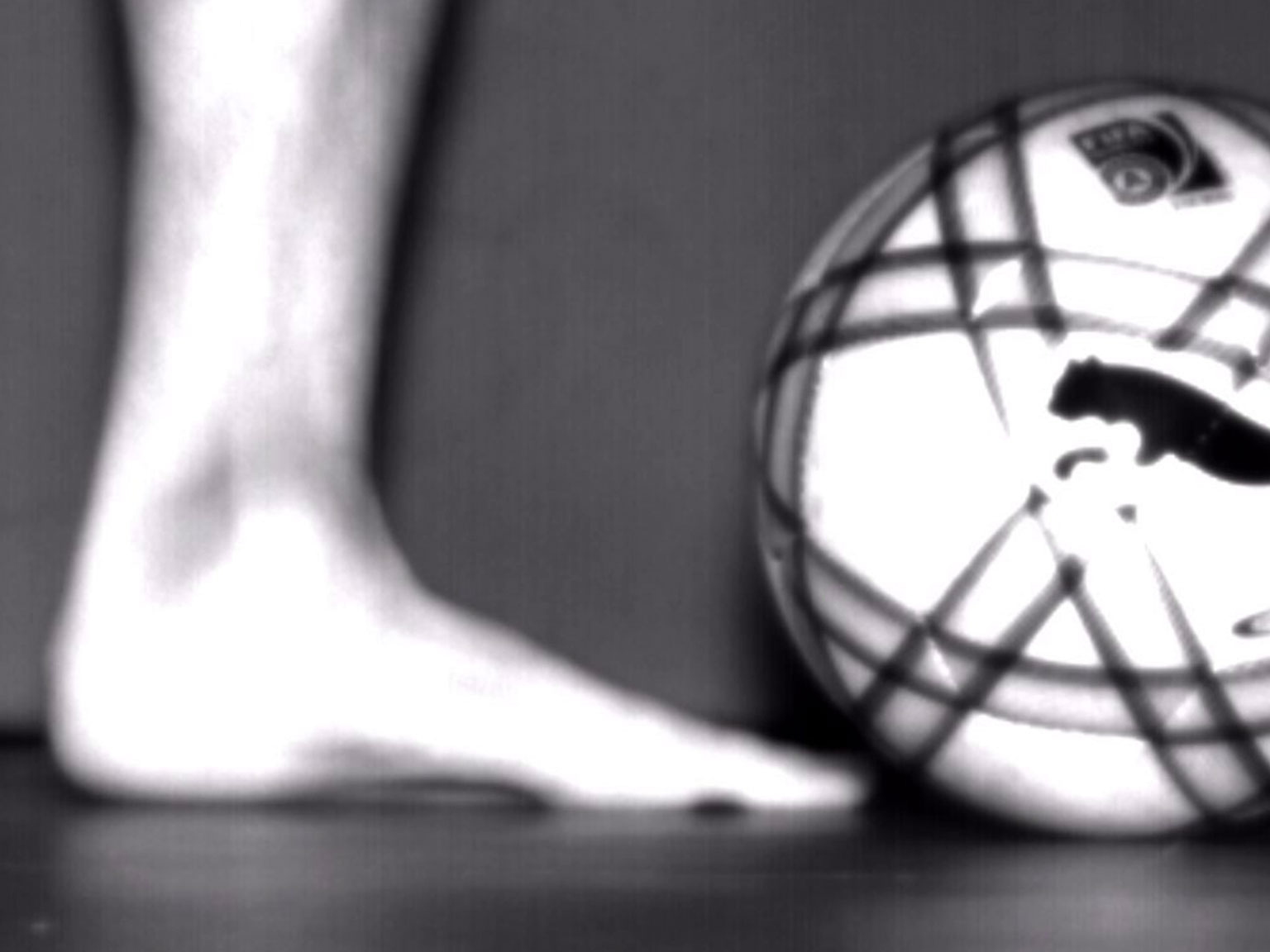 Before we started we did our homework and discovered that all the so-called power football shoes, when measured, did not actually deliver on their promise. In fact, the shoe that delivered the best power was not a shoe at all. It was the bare foot. While that shocked and surprised us, it led us to form a hypothesis: Harnessing the natural power of the foot will produce an outstanding power boot. Our research methodology validated our hypothesis and gave us the formula that would come to be known as natural power.
We created a shoe that could play like a bare foot, with no loss of power and still provide the stability needed for other plays. EvoPower was new. It was different. We enhanced the foot where it was needed and minimized where it wasn't. The result looks different from other power boots in the industry. And it performs, measurably, better.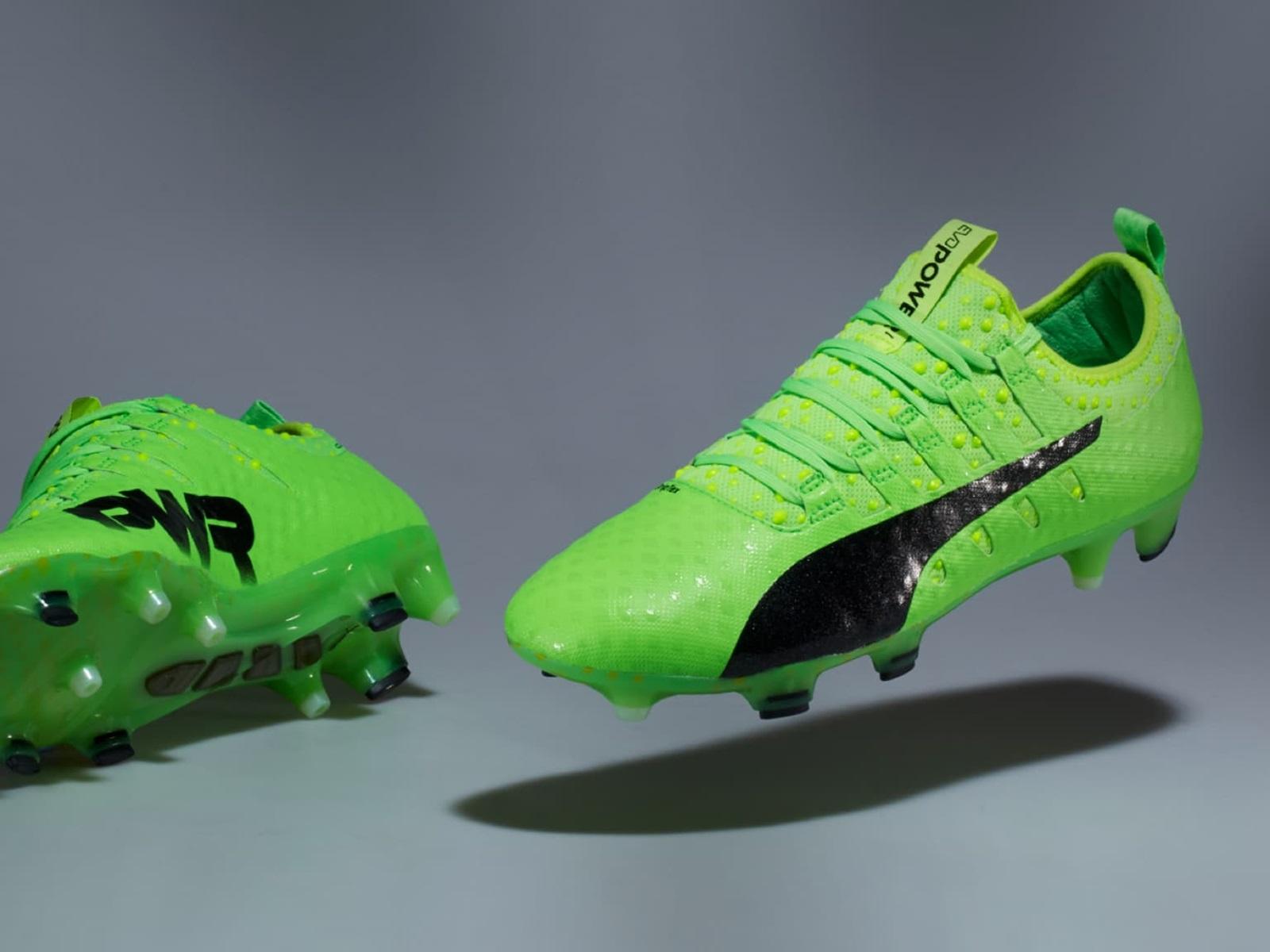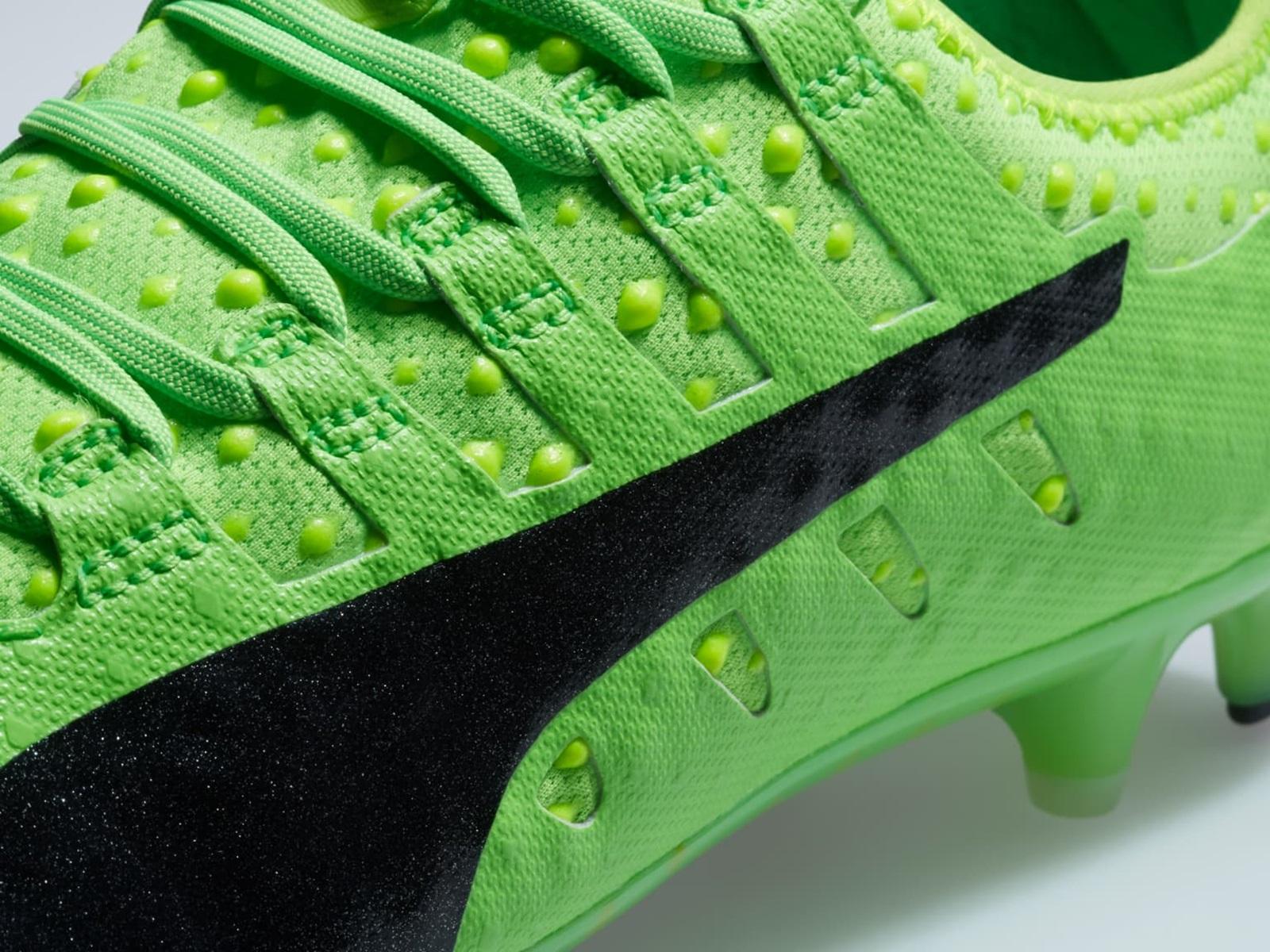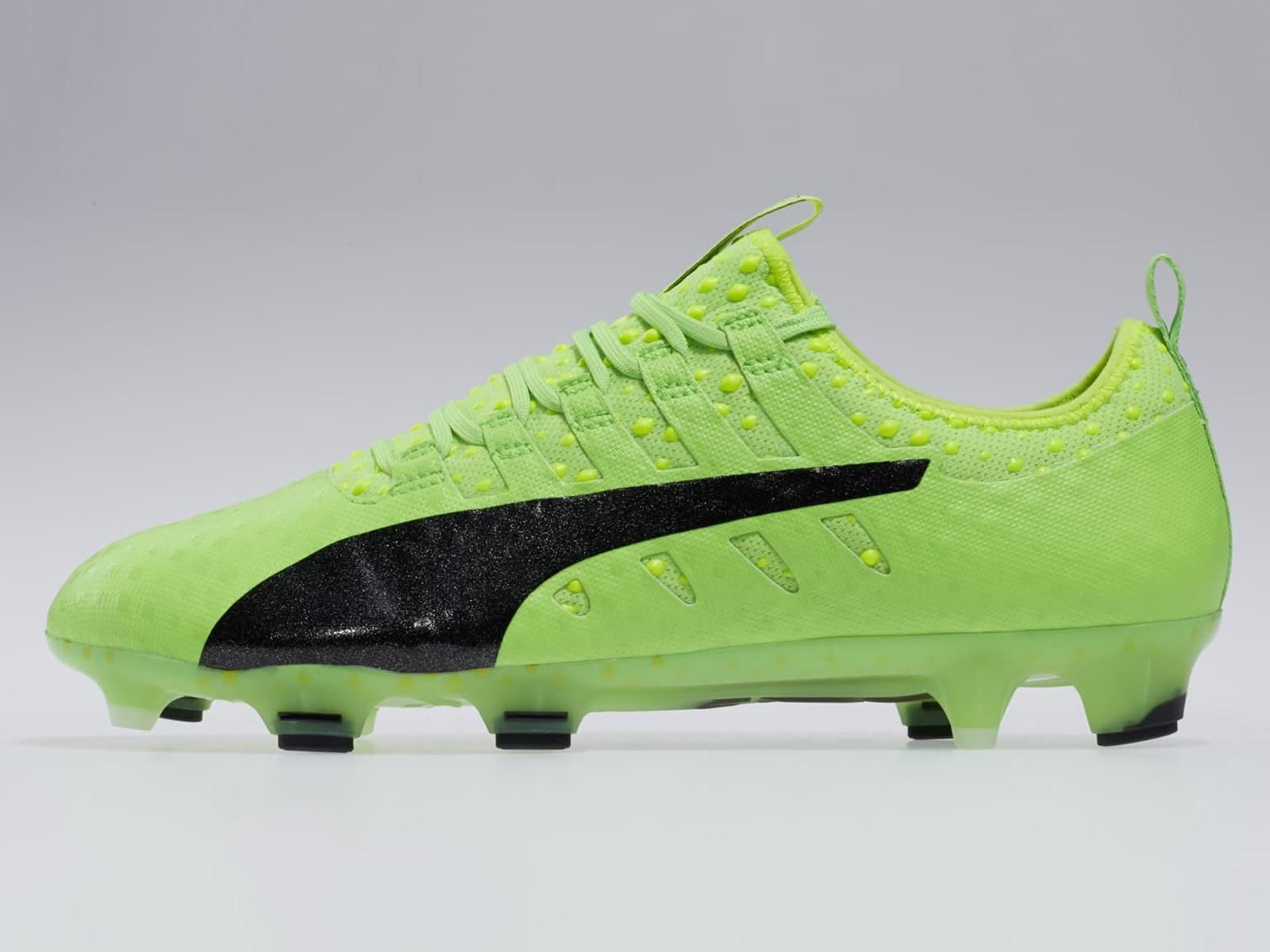 FREEING OUR CREATIVITY
And with the fireproof cotton and knitted panels in the arms and midsection, we created a first-ever innovation. Designing for the future is liberating. You get to make choices that are not necessarily grounded in reality. Those were the conditions when PUMA Innovation designed the CSL Concept Suit alongside BMW.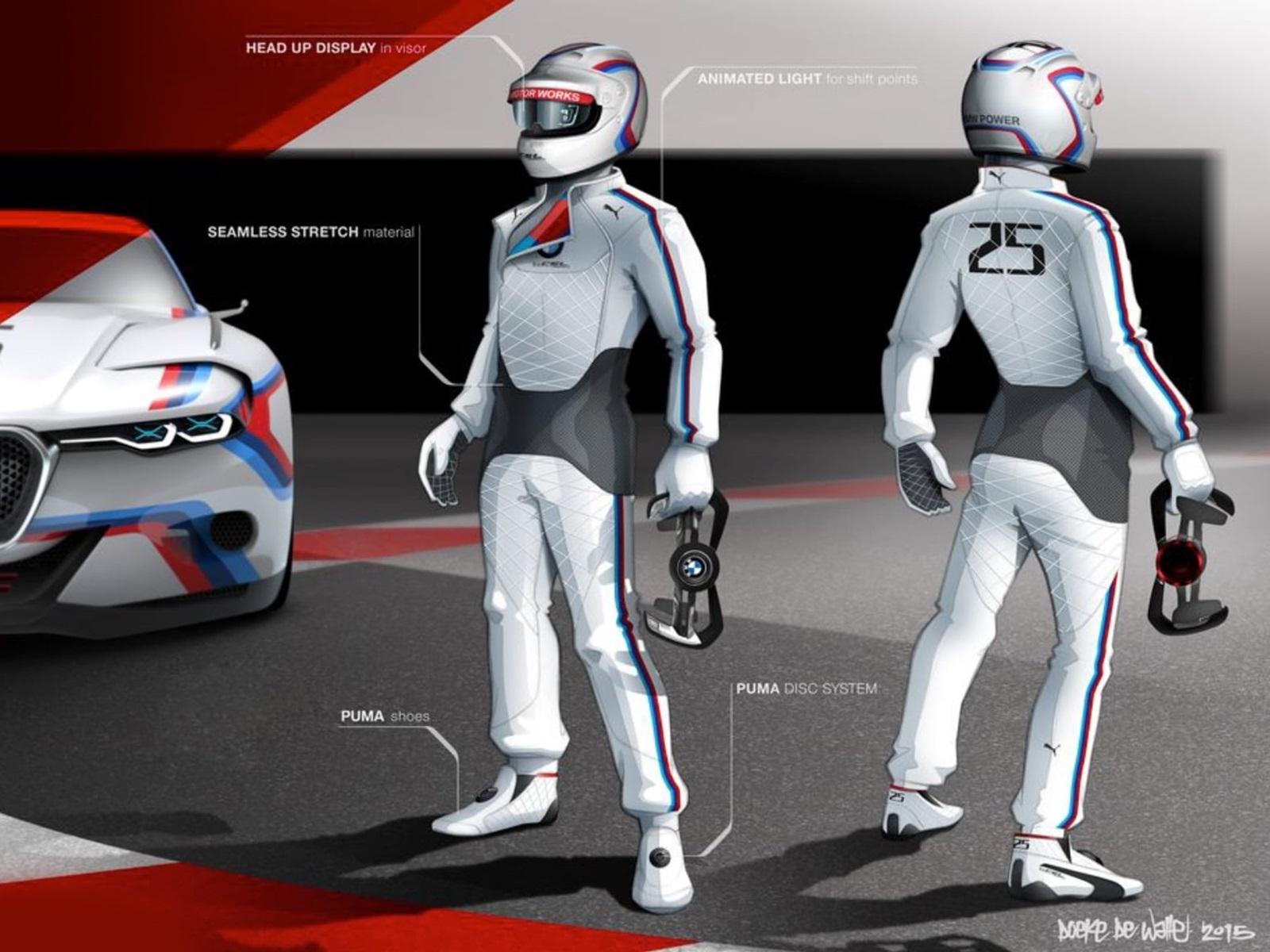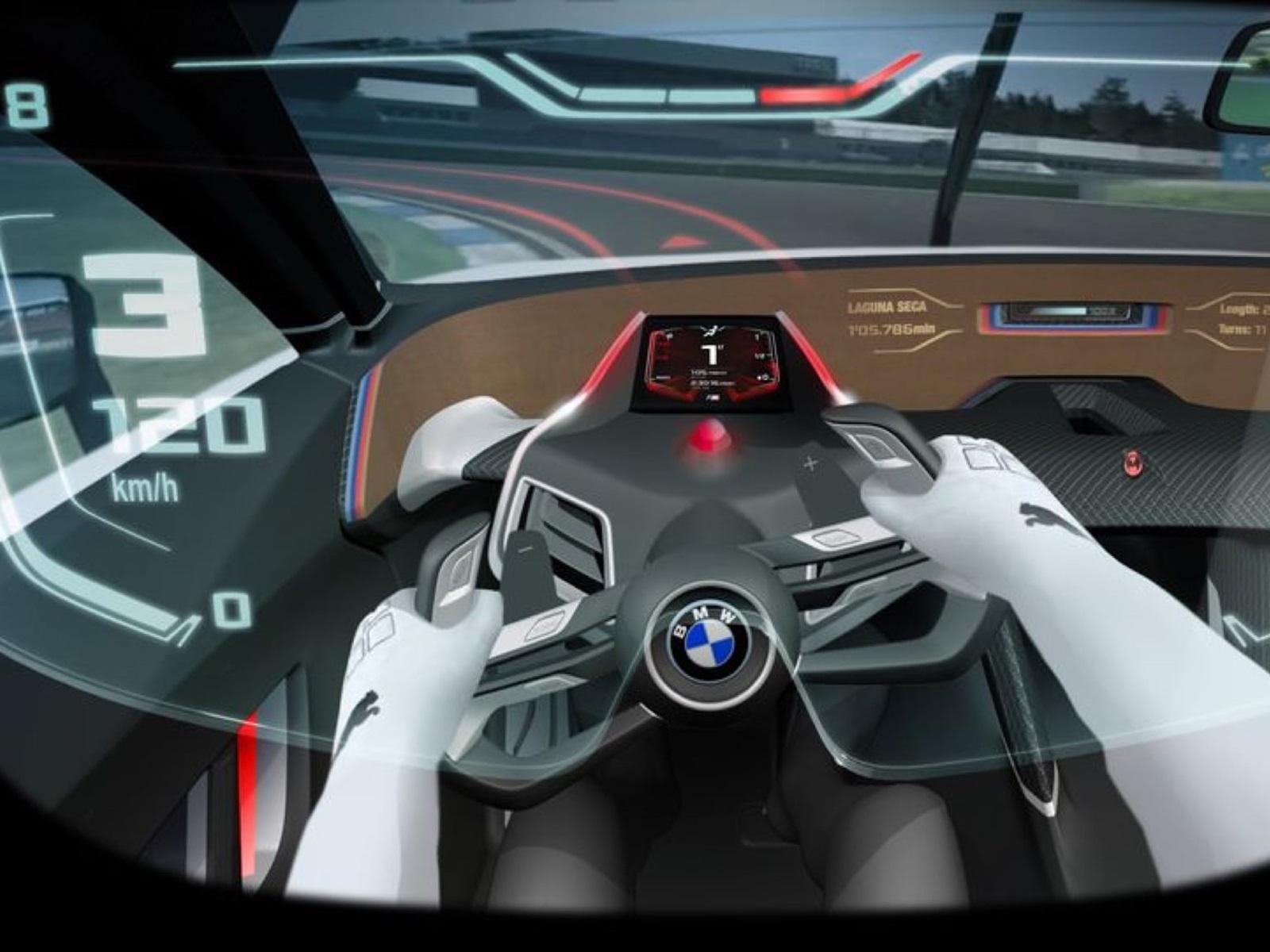 FOR US, THAT WASN'T ENOUGH
Usually, homologation rules for race suits create an extremely limiting environment to do something new and different. Material selections must pass strict safety standards. Concept designing frees you from these restrictions. It allowed us to focus on other things, like driver comfort. We started thinking about using new materials, garment architecture and manufacturing methods previously unseen in a driver suit.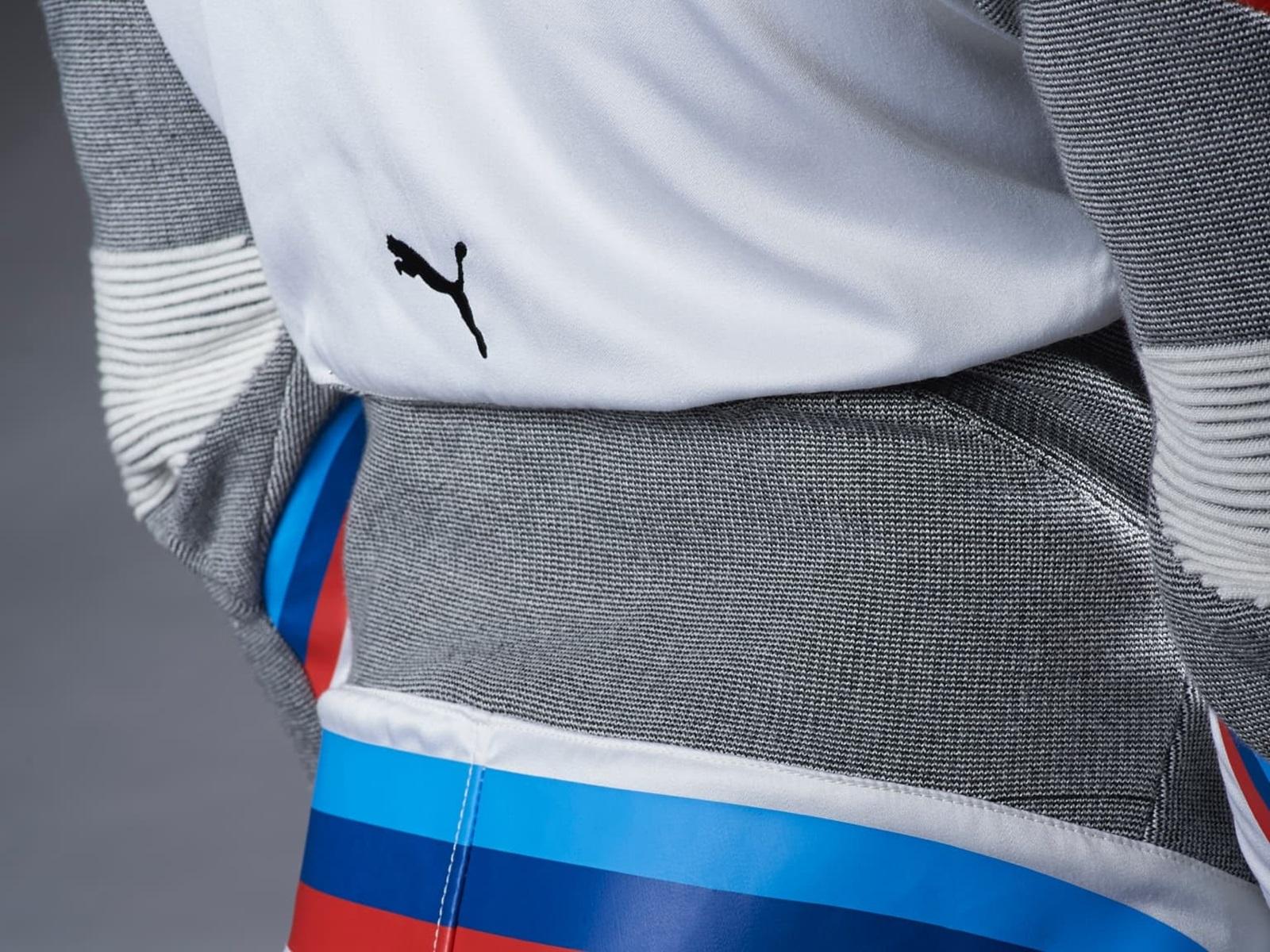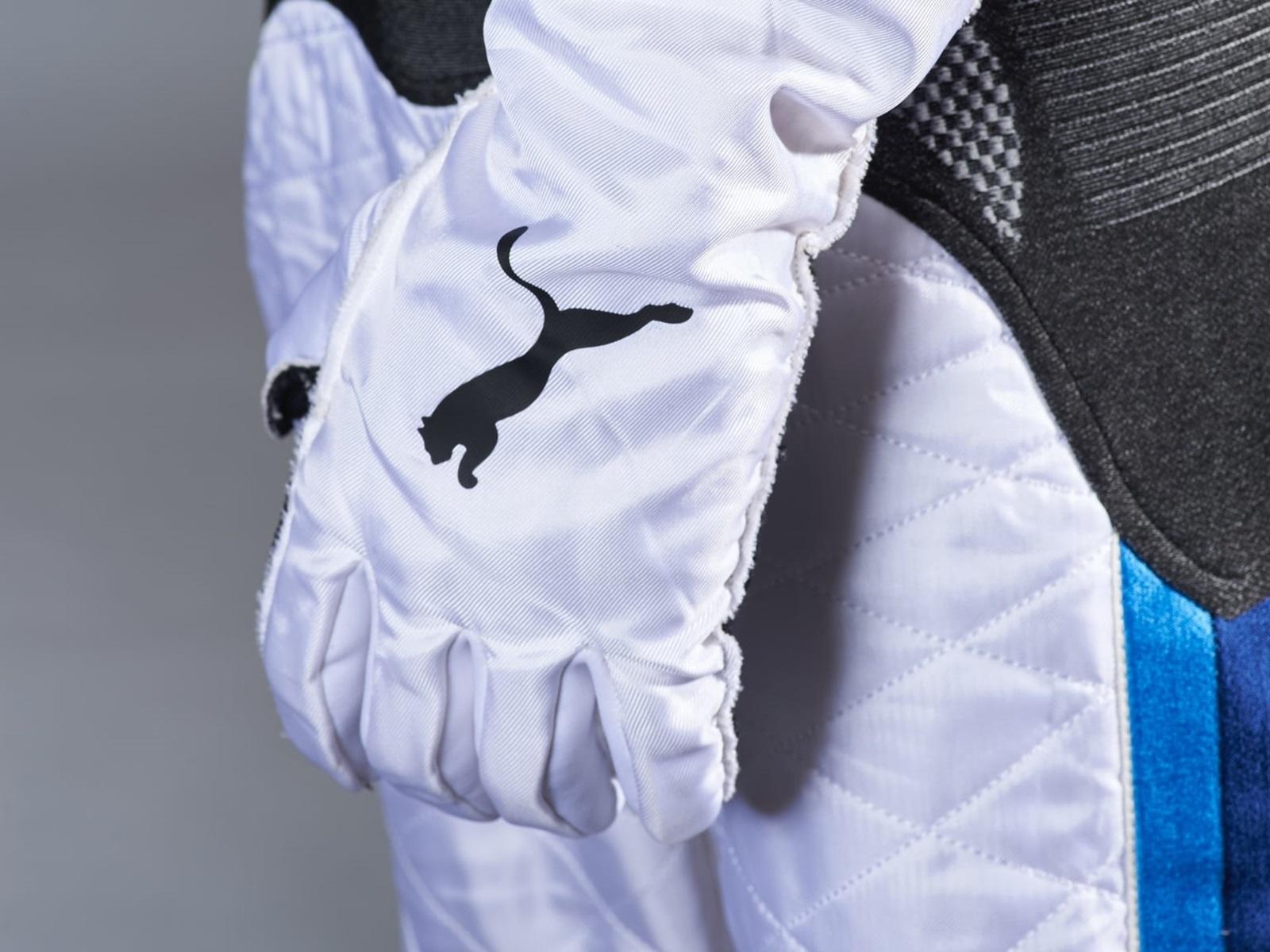 The CSL Concept Suit uses fireproof cotton and tubular knit articulated panels and sleeves designed to fit the driver when in the driving position. With both hands on the wheel, a driver connects to the car through a digital pathway made visible through integrated LED lights. This pathway provides relevant information to the driver.
In the end, we took the project and turned it into reality: the Speedcat Driver Suit worn by driver champions of the Deutsche Tourenwagen Masters.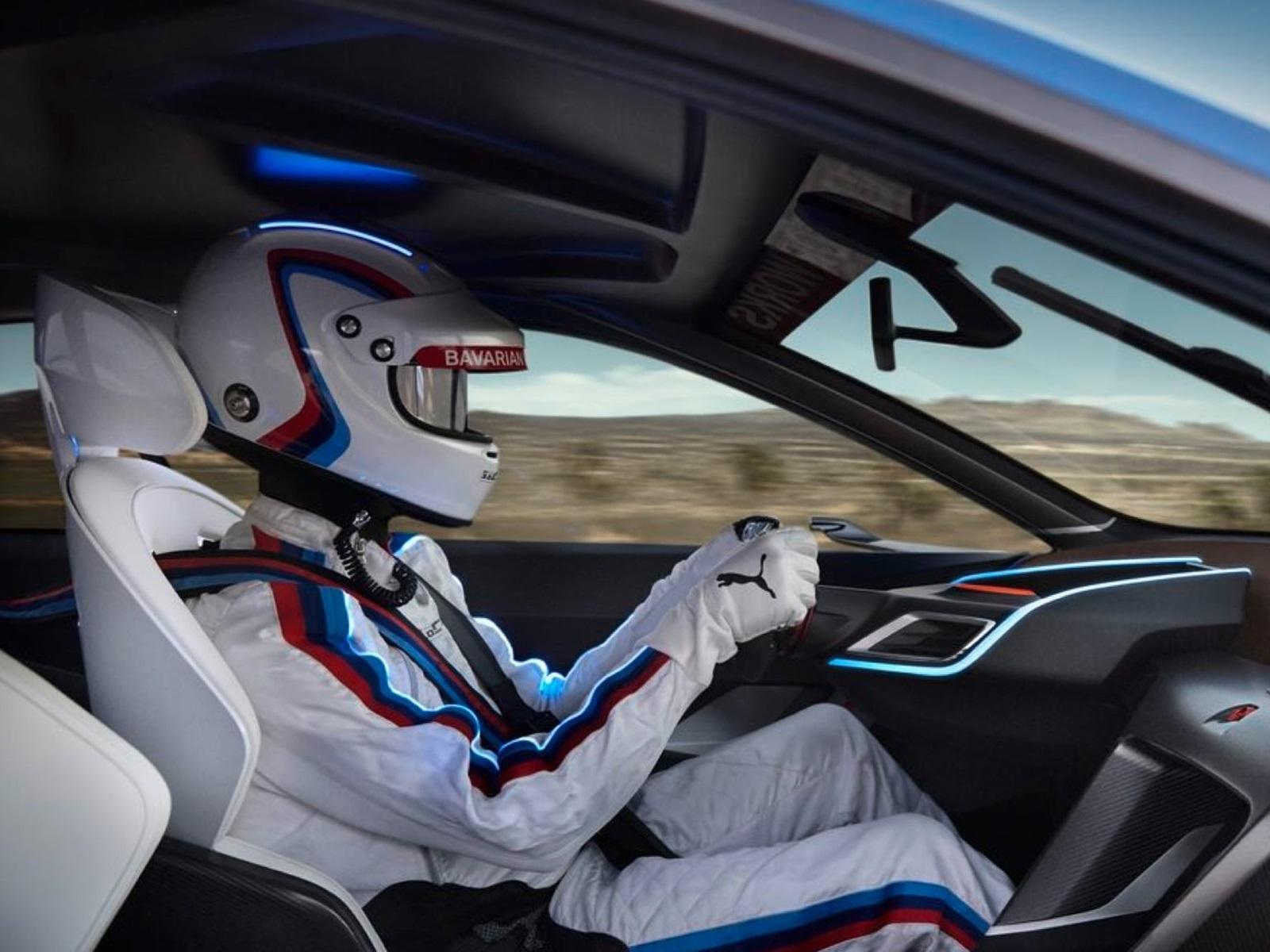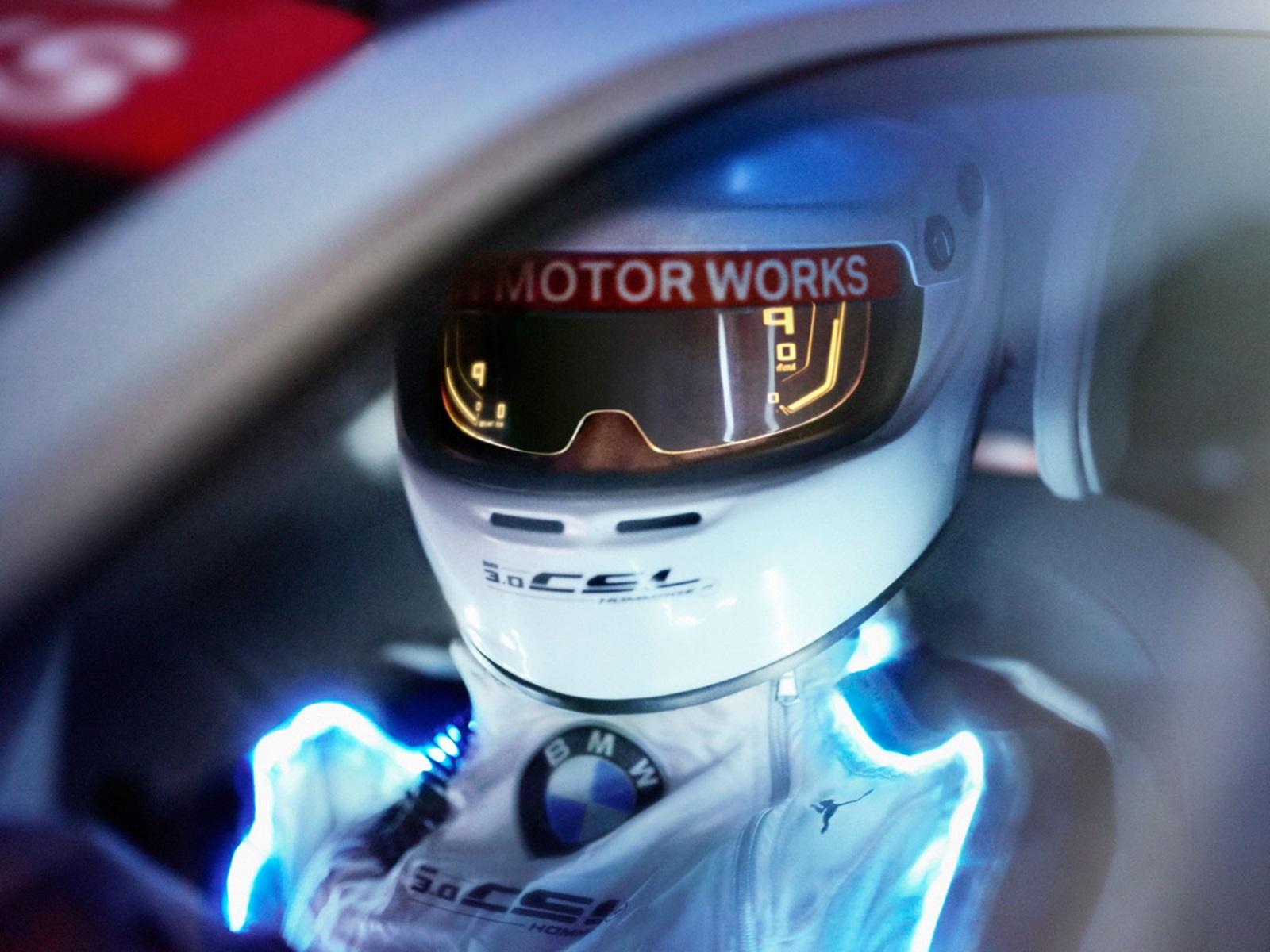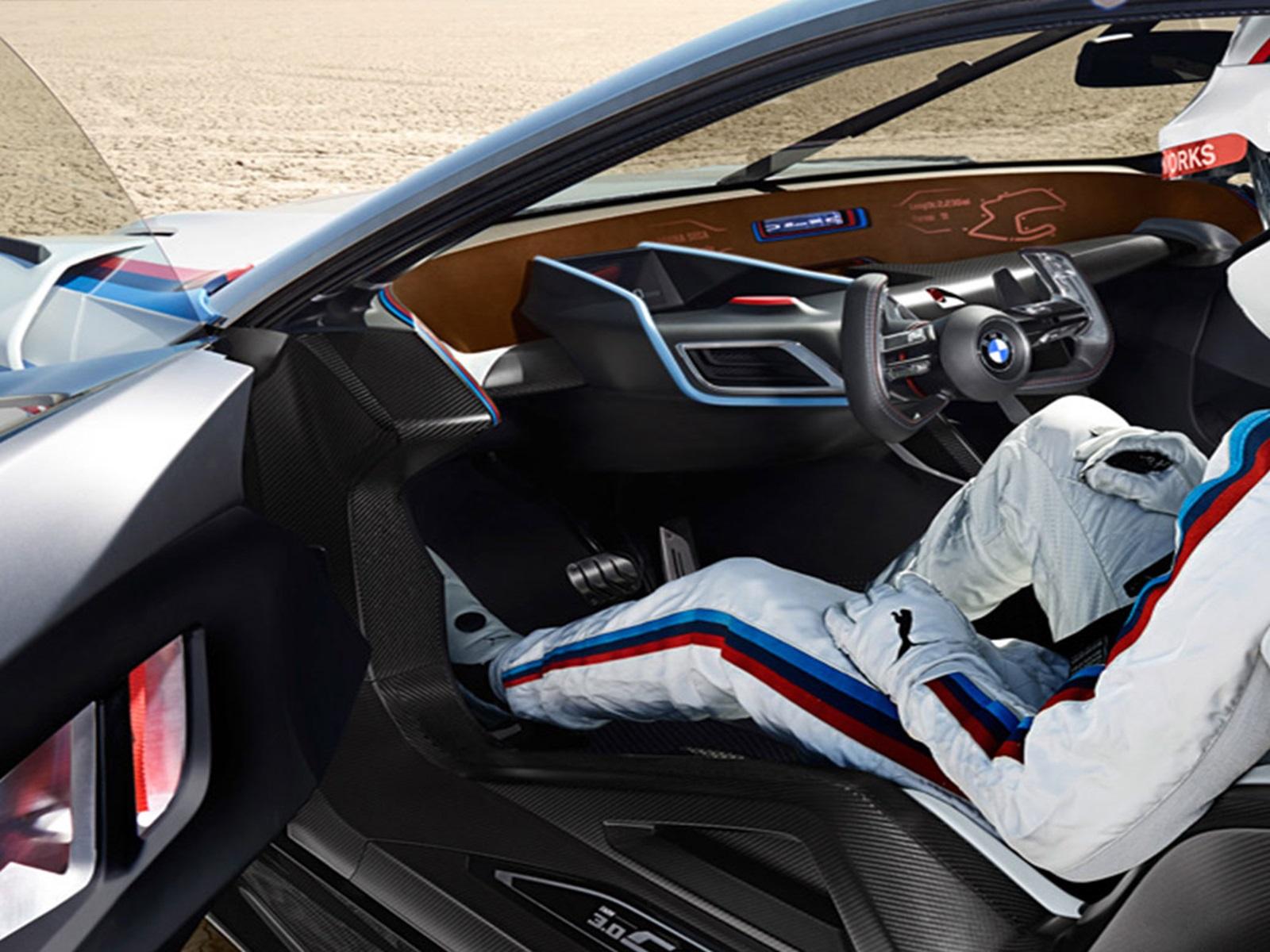 The answer came with a close look at nature, a simple approach to making things and of course, shoe making. Every now and then, simple approaches produce things that fundamentally change how we see things.
THE TRIALS OF TRIAXIAL
The idea to create shoes using a triaxial weave machine came to us from PUMA Innovation designer Andreas Siegismund. At the time, Andreas was working on his thesis, which focused on design and sustainability. Andreas' idea was to use a sustainable fiber and one machine to create the complete upper portion of the shoe.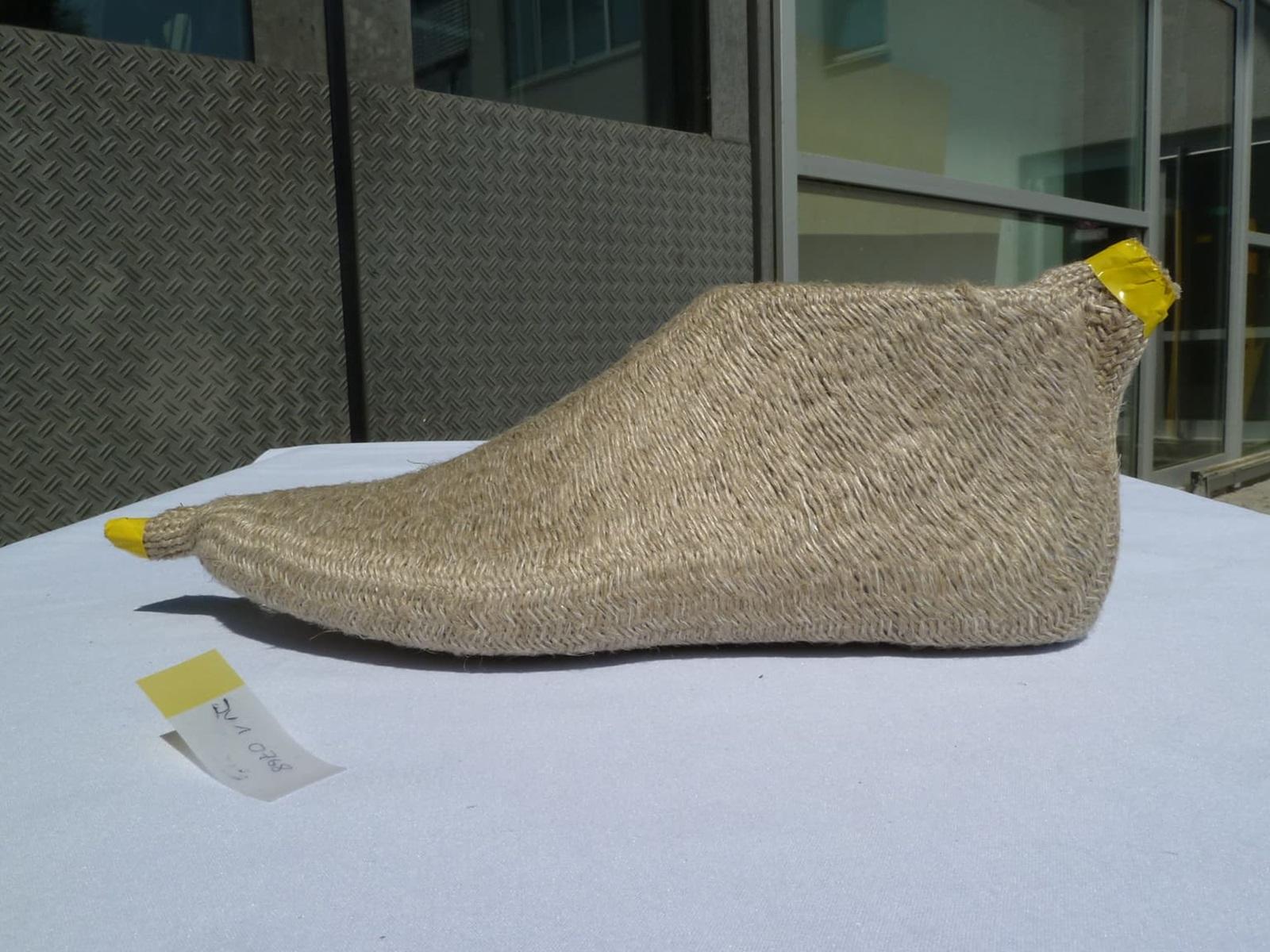 Finding the right material was the biggest challenge. He needed something that was stable enough to go through the triaxial weave machine but also worked well as a performance shoe material. Carbon fiber, nylon, TPU and cotton fibers were all used to create a range of prototypes until we found what we needed.
Thinking we could make a shoe from a weaving machine is pretty bold. Proving we could weave a 360° one-piece upper that has 100% fit to the last is even bolder. Innovating a method of making that provided great fit and style on a fast, sustainable platform shows the boldness and confidence of our brand.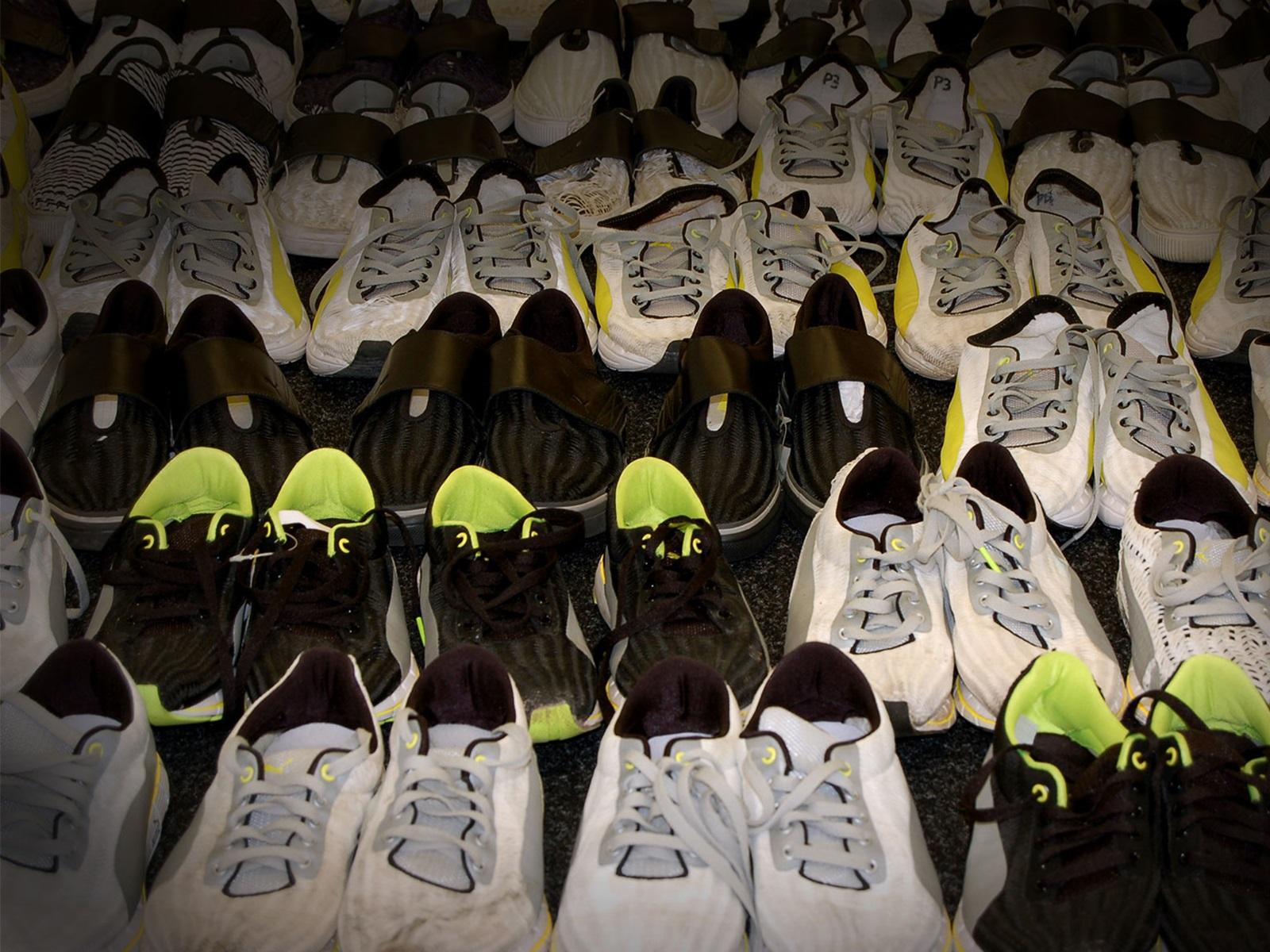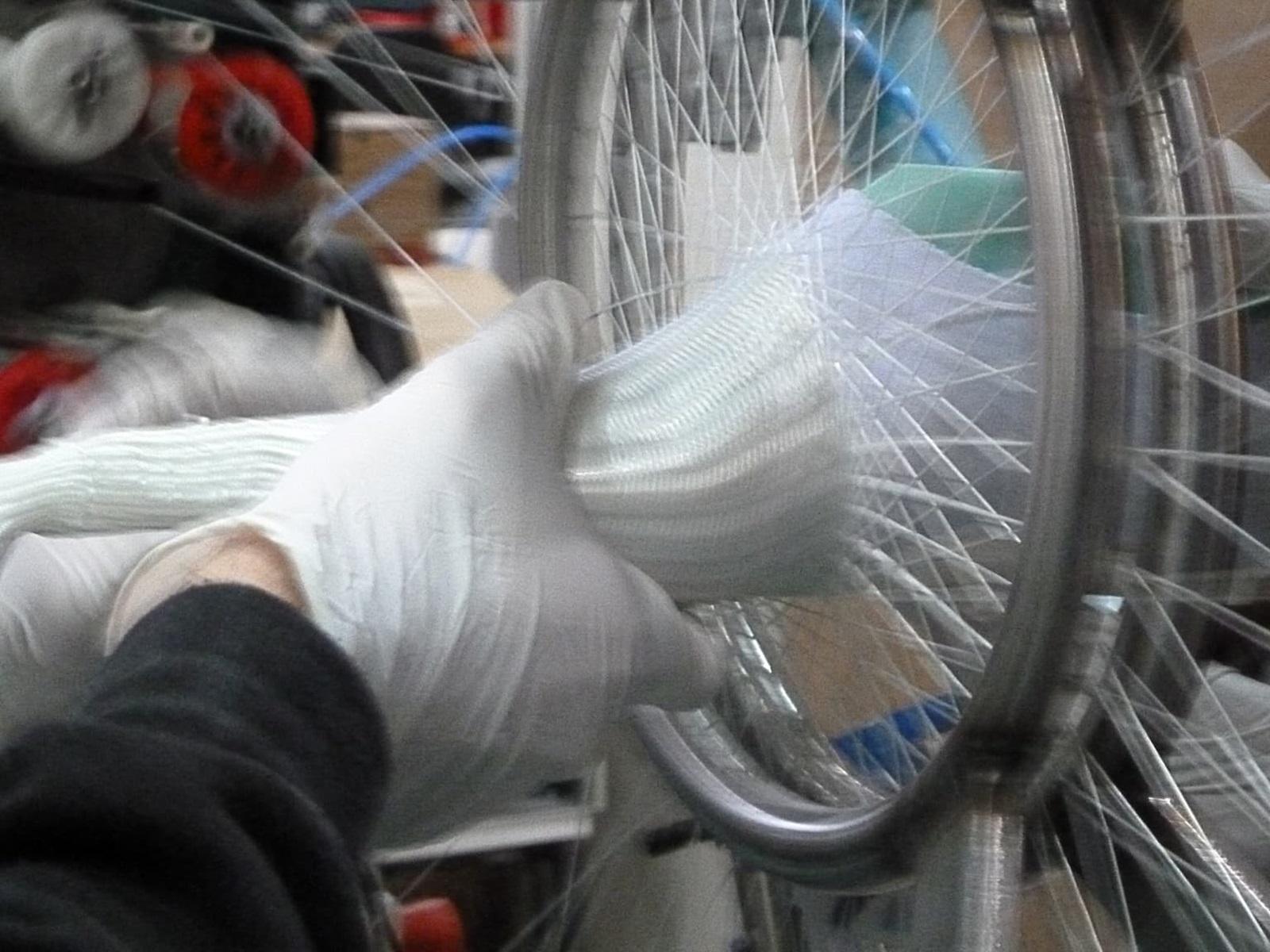 Now we can weave an upper in less than 60 seconds on a completely sustainable platform. Direct weave to last, uninterrupted coverage, contouring to the exact shape of the foot – we did it.
Here, it changed how we see our capabilities in manufacturing, in performance and in aesthetics. The triaxial weave machinery became an industry first allowing us to create a seamless, one-piece, 360° upper. It's used to make cars – and now we're making shoes.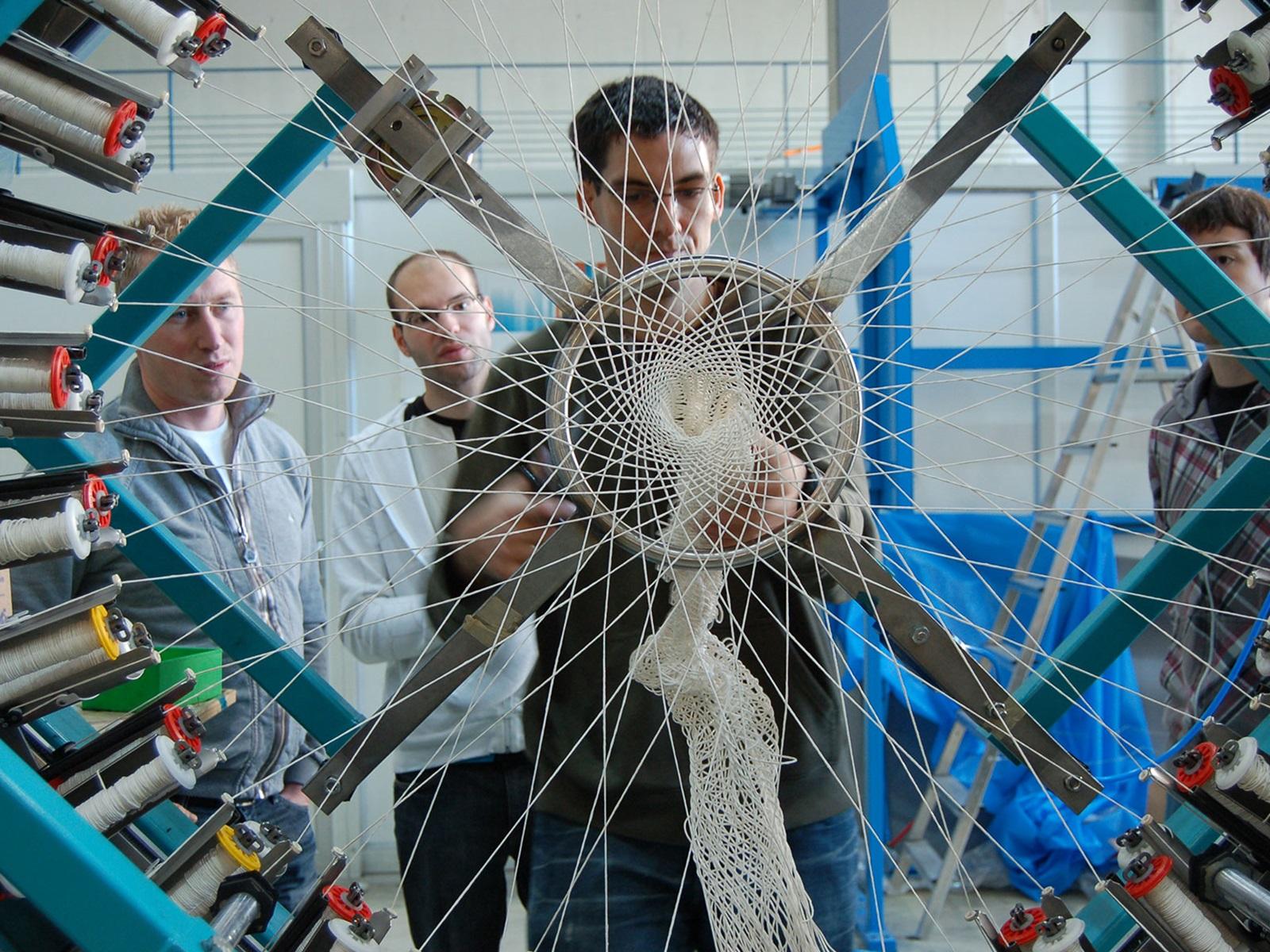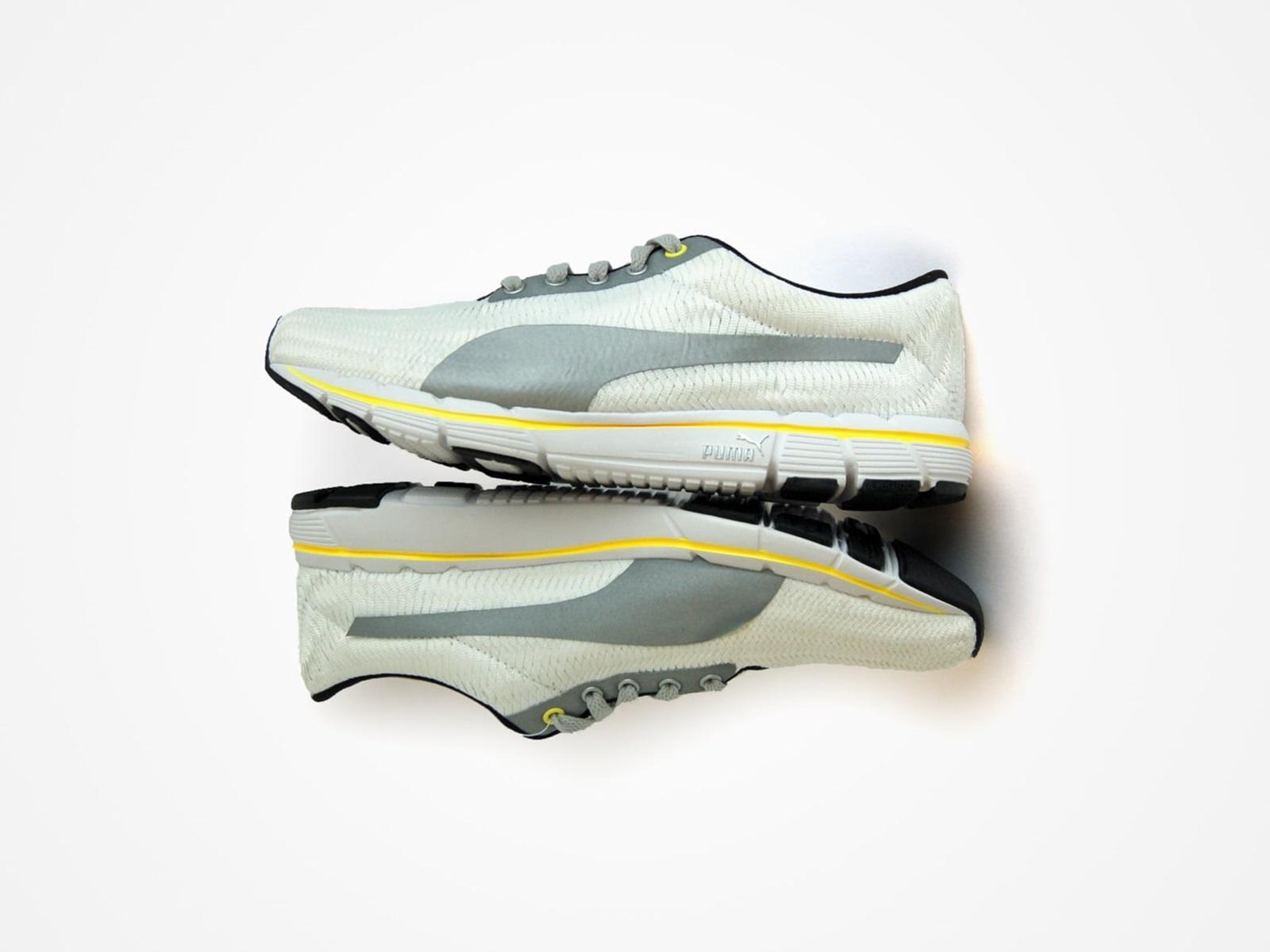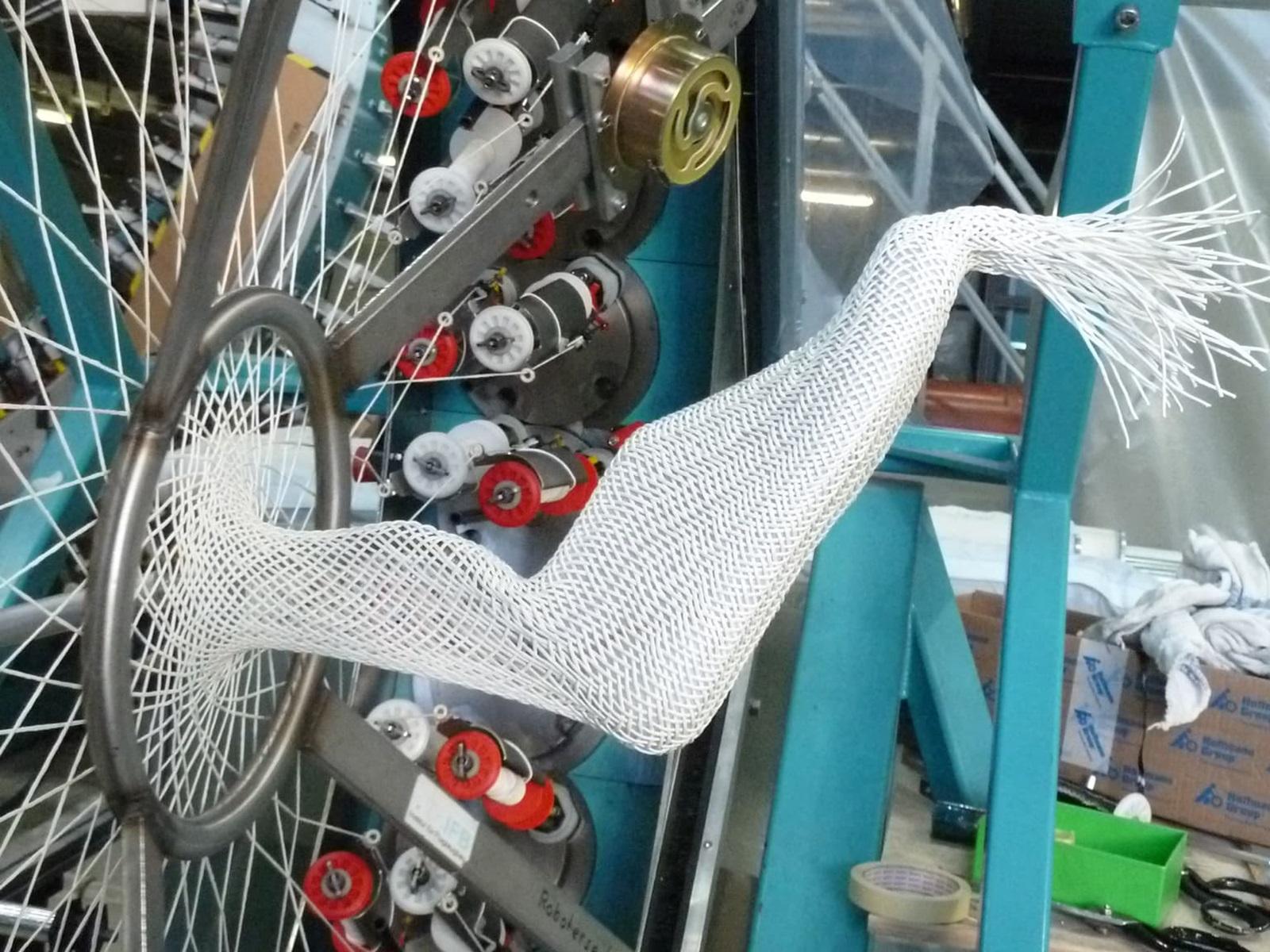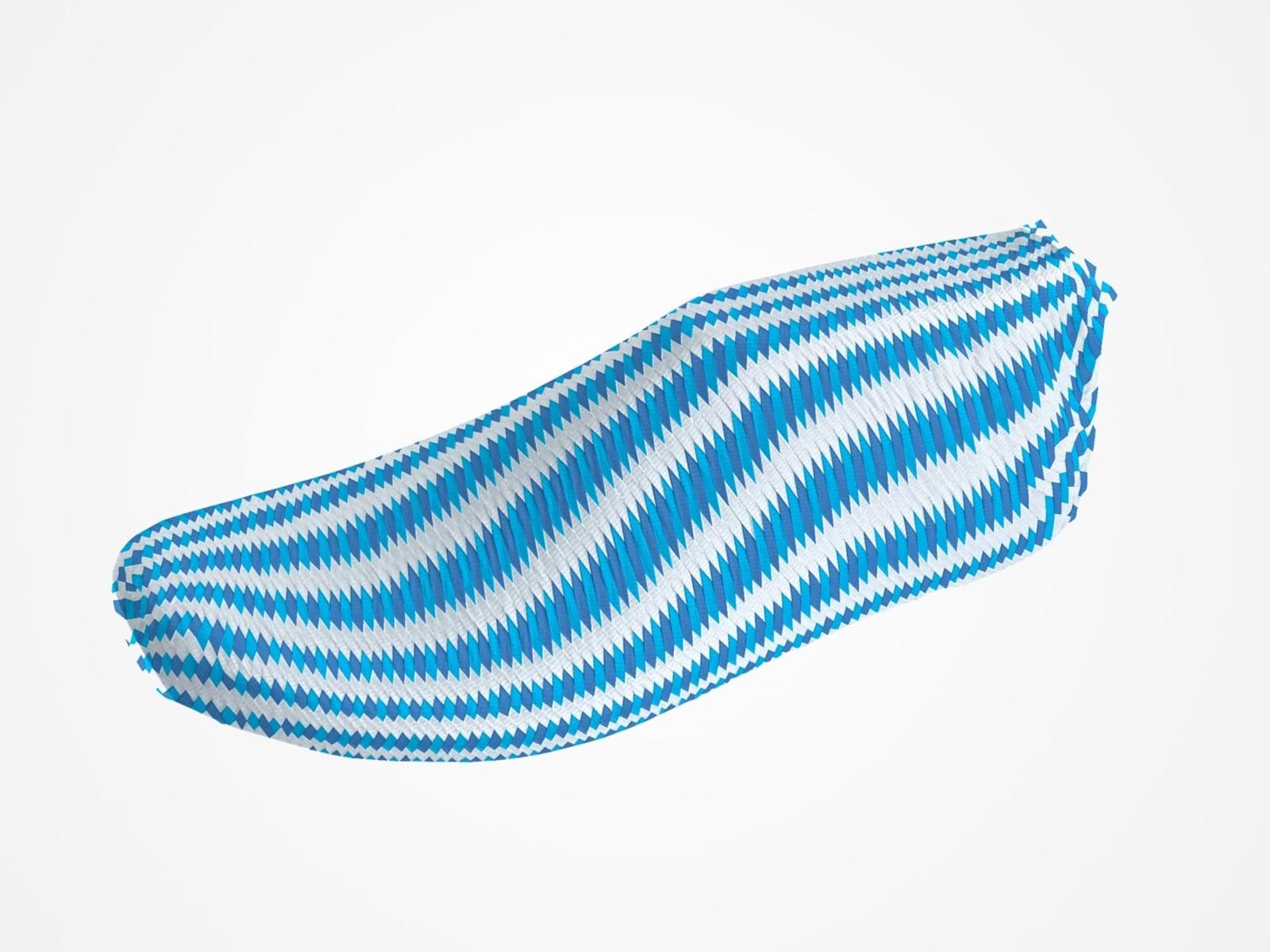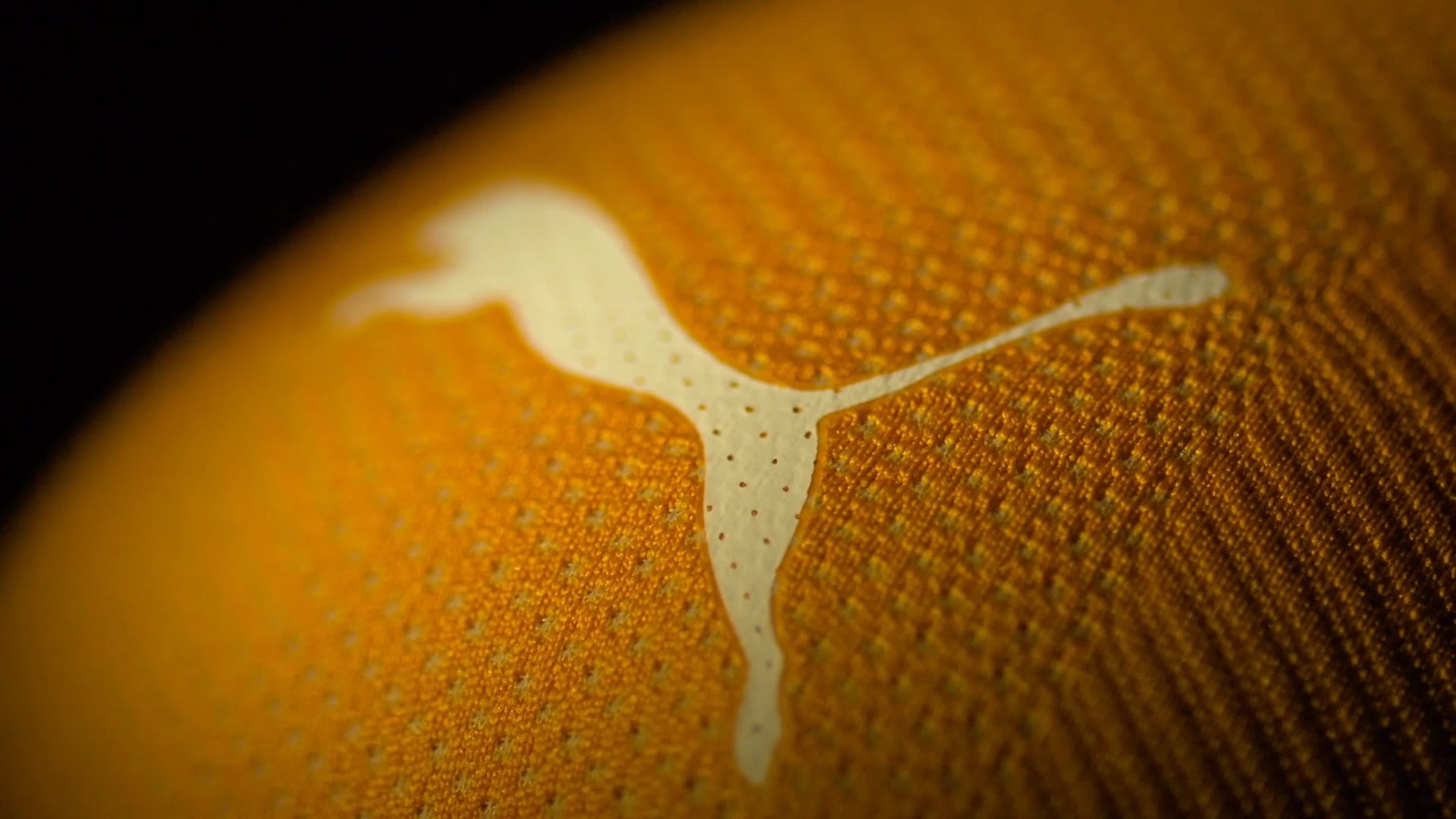 NEW ACTIVE PLAYERS ON THE FIELD
On the road to the World Cup, we developed the first adaptable thermoregulation football jersey. We started with an investigation into what techniques and materials are used to cool hot objects with air. What quickly became clear was that by adding fins to hot objects, we could increase the cooling capacity. A radiator, like what you would find in a high performance engine, is a classic example.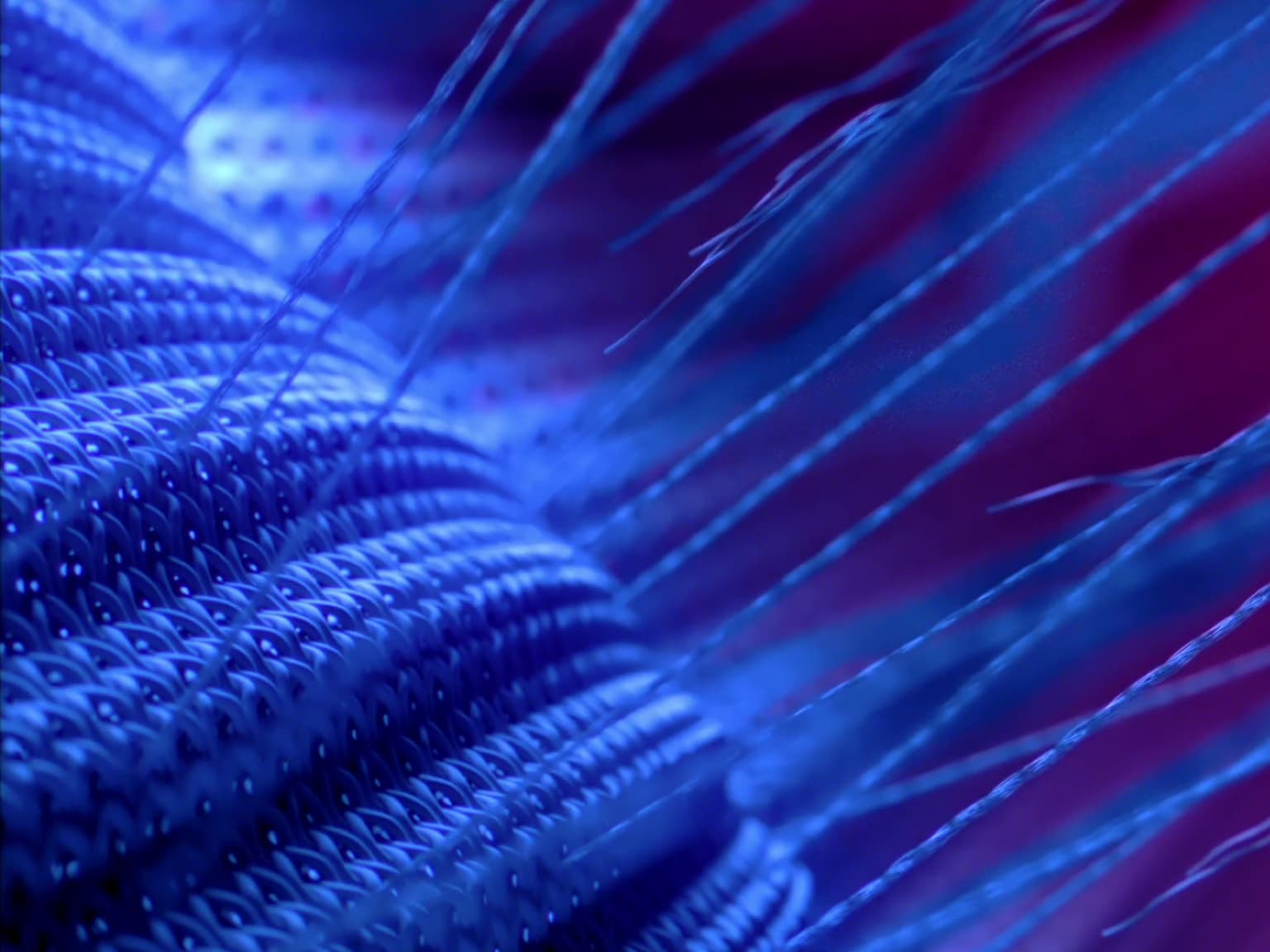 In the next step, we had to translate what is usually done with metal fins to textiles. The thermoregulation is achieved with a combination of performance yarns and strategically placed structures based on what we learned from body heat maps: Mesh throughout the body for ventilation and 3D structures imitating fins, providing dynamic cooling beneath the arms.
To engineer the fin-like channels and vents, we used seamless knitting machinery. The additional advantage is ultimate fit and full mobility, allowing for better freedom of movement on the pitch.
In close communication with our partners and athletes, we put our kit through its paces in all kinds of situations in and out of the lab. From intense heat to bitter cold, from low humidity to downright pouring rain, our players performed on fields and training rooms all-over the world, outfitted in evoKNIT gear. Laboratory validation was done at Loughborough University with simulated
temperatures. Parts of our field testing were done at the Stuttgart Innovation Lab in Germany, others in Italy, France, Uruguay and the Ivory Coast. Together with our player partners, including professional players Aguero, Reus, and Griezmann, we created a top-performing thermo-regulated, seamless shirt.