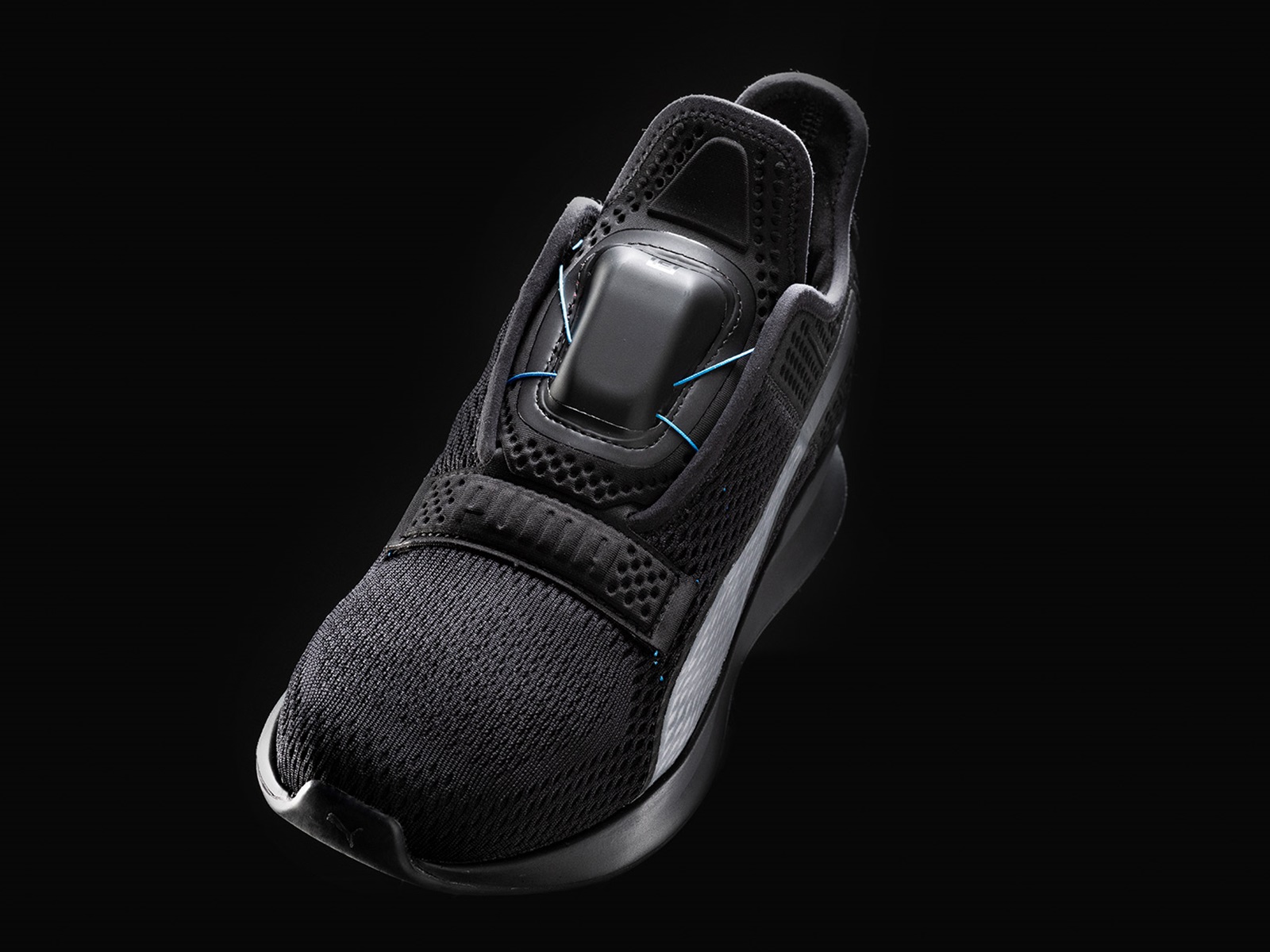 SMART, LIGHT, SELF-LACING
PUMA was the first to craft a laceless sports shoe with Velcro™ straps in 1968, the first to put a computer inside a shoe in 1986 and the first to introduce a wirelessly connected adaptive fit shoe called AutoDisc in 2016.
Ever since, we've worked tirelessly on improving the functionality, the user interface and the durability of the shoe. The result: a technology that is smarter, lighter and more commercial. We call it Fit Intelligence.
The technology platform Fit Intelligence (Fi) is designed to automate and finetune performance for our footwear. The very first Fi footwear style is a self-lacing training shoe made for workouts and light running.
Tiny zeros and ones tell a micromotor to power a uniquely configured cable system that laces the shoe. All you have to do is swipe up or down on the Fi module. You can also control the lacing using a smartphone app.
Does that work? Oh yes, it does! None other than global technology investment icon By McLaughlin put Fi to test.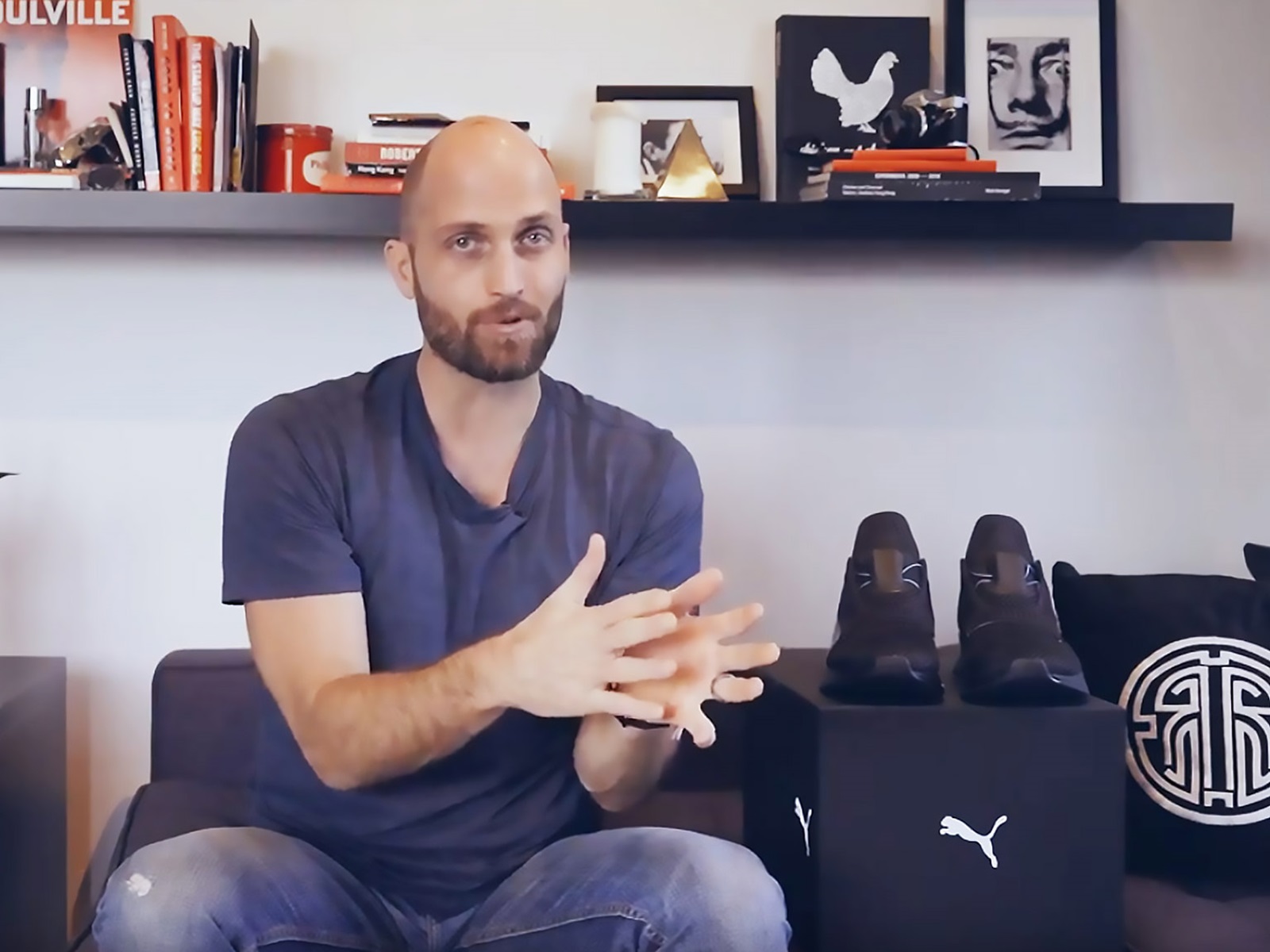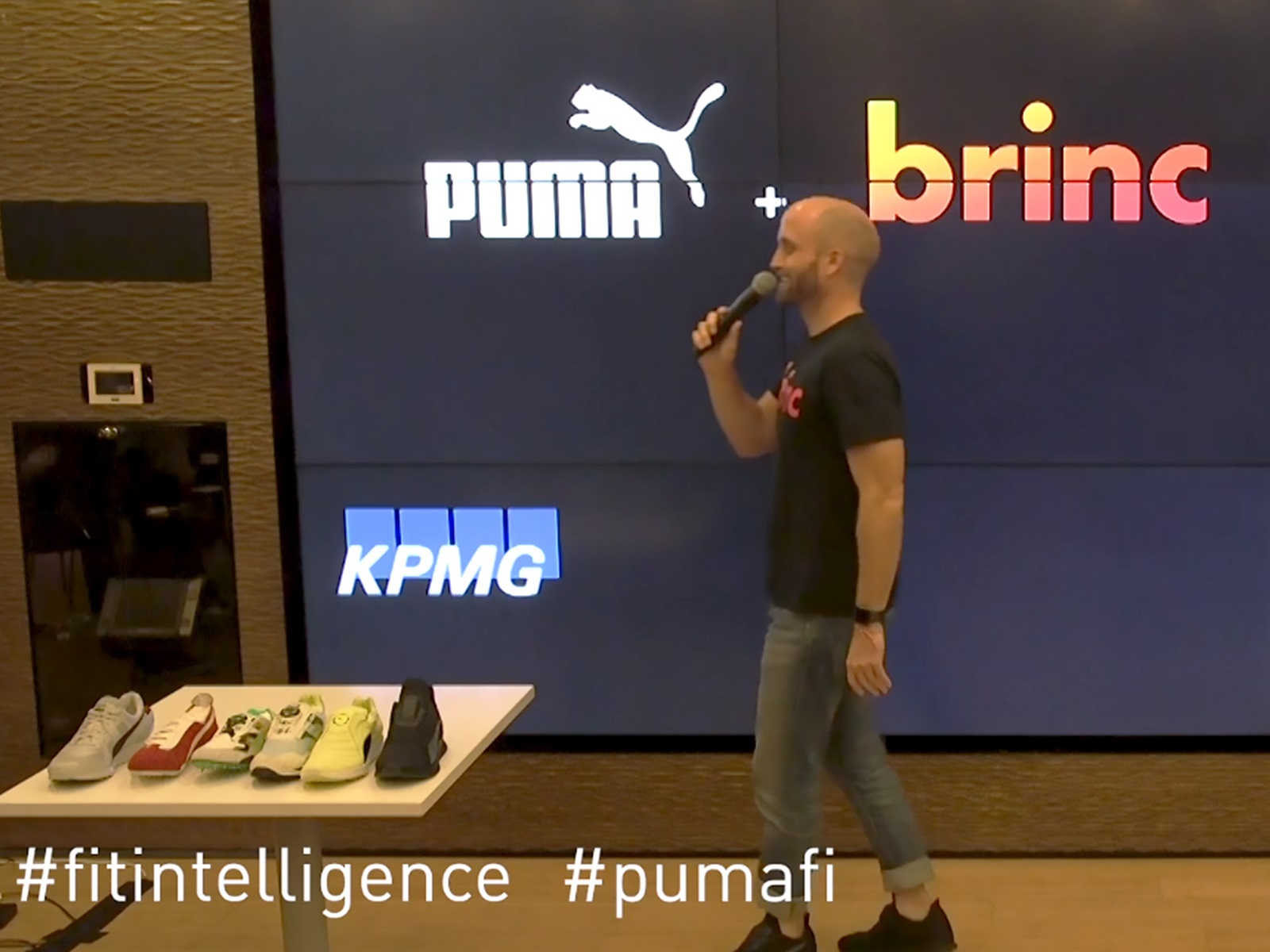 BUILT TO TRAIN SMART, DESIGNED FOR MOBILITY
It does not matter whether you are an urban runner or gym enthusiast, Fit Intelligence has got you covered: Through the shoe's breathable upper you can enjoy more comfortable training sessions. The industrial grade fiber support system and a forefoot lockdown band provides you with an optimal hold.
And where better to reveal Fit Intelligence than in Hong Kong, the hyper connected, diverse global hub?